Walking around the Fair Market in Austin, Texas—the location of the Handbuilt Show—it doesn't take long to notice the eclectic composition of the exhibit. It's a good thing this is an invitational event because there'd be no way to organize or codify the range of styles assembled here; each machine is in a class by itself.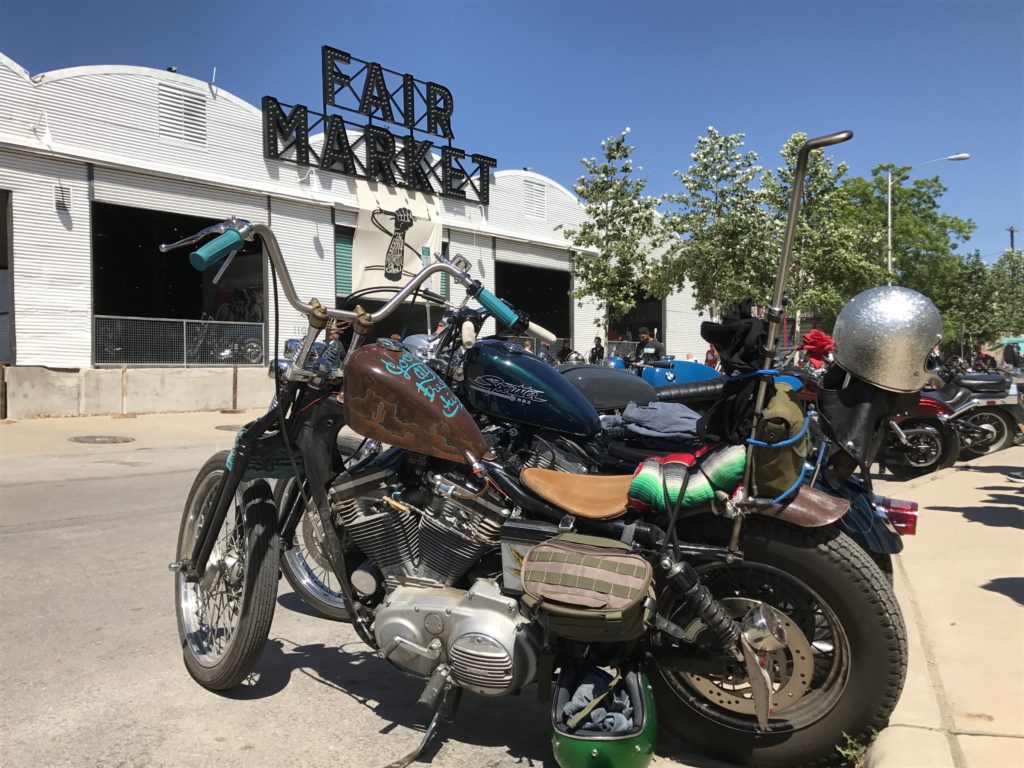 With no hooligan racing this year, the focus was truly on the motorcycles and in addition to the show inside the venue the street was packed with a secondary show of bikes, a second tier if you will, joined by the hundreds that rolled in simply to attend. It's a cool scene with a humming vibe, with background noise compliments of regular shows by the American Motordrome Wall of Death.
Our favorite bike in the show rose to the top not based on critical judgment but due to sheer strength of historic presence. A Knucklehead dubbed "Tramp," originally owned and raced by George Smith, the founder of S&S Cycle, was the showstopper. The Smith family had looked to acquire the motorcycle for decades and though they generally knew where it was, it had not been rolled out for public viewing. As it happened, Tramp's new owner Gary Wattis took possession of the bike just a day before Handbuilt opened and he was pleased to have it seen and appreciated for the artifact of motorcycle history it is. If you missed it, you have another chance to see Tramp in Sturgis, at the entrance of the Motorcycle As Art Exhibition at the Buffalo Chip.
If you haven't been to Handbuilt, we recommend you attend. It's a clear case of creativity and craftsmanship on display—with the emphasis kept on machinery and an absence of hype. Kudos to the crew at Revival Cycles for keeping it that way.