New Sturgis Buffalo Chip exhibit curated by Michael Lichter to be entitled Skin and Bones    Photos by Jack McIntyre, Iron Trader News

Buffalo Chip, SD (June 2, 2016) – Custom motorcycle craftsmen and tattoo artists study, research and work countless hours over many years, honing the skills required to become experts at their craft. The Sturgis Buffalo Chip® offers an exclusive look at some of the worlds' most celebrated builders' remarkable motorcycle creations as well as a handful of the motorcycling world's most beloved artists and photographers in its "Motorcycles as Art" display. The 2016 exhibit, curated by eminent photographer Michael Lichter, is titled with the intriguing theme: "Skin and Bones – Tattoo Inspired Motorcycles and Art." The exhibit is free to the public and will be open from Saturday, Aug. 6 through Friday, Aug. 12 in the Buffalo Chip's Russ Brown Events Center.
Over 30 masters of the motorcycle industry have accepted the challenge to build a bike befitting the theme for the exhibit. Each of these rolling metal sculptures will have theater lights focused on them as they are displayed atop elevated pedestals to better give guests an open view from every angle.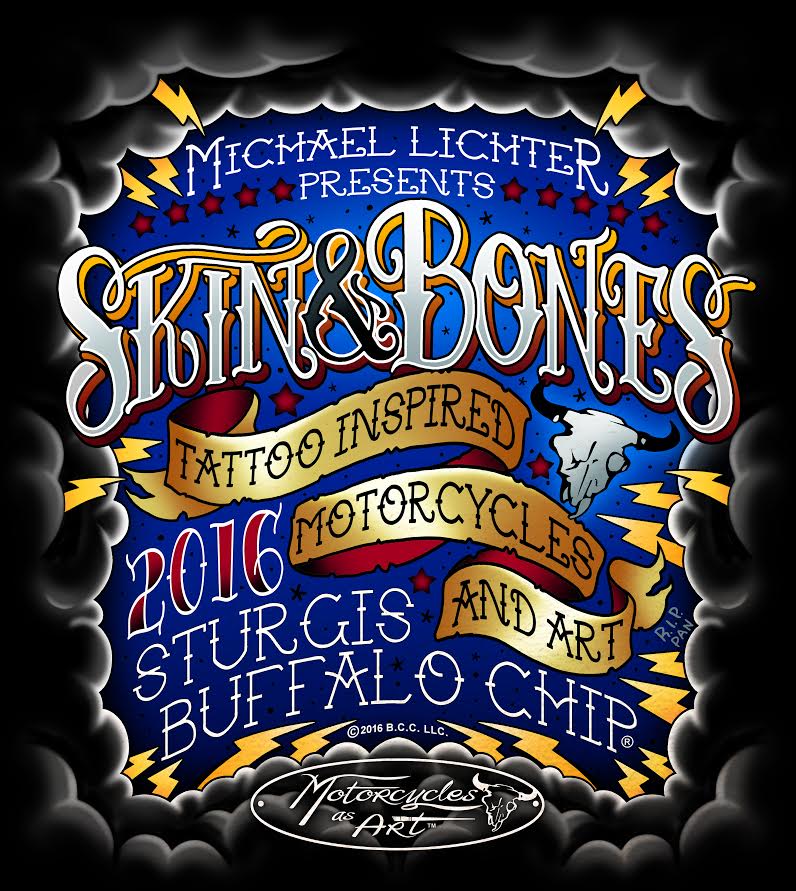 "These builders reach deep, spending the time, exerting the effort and wielding the skills required to create a motorcycle masterpiece for this show," said exhibit curator Michael Lichter. "The bikes for this exhibit not only exemplify the theme, but also reflect the builder's own personality and experiences, much like a tattoo."
In addition to the magnificent display of motorcycles, the richly symbolic art of the late, well-known tattoo artist and oil painter Richie Pan (short for Panarra) will hang in the gallery alongside the works of eight additional mixed-media artists. Pan brought the oils of his paintings to rest in depictions of machines and people that evoke an aura of ink embedded in flesh. His love of everything motorcycle is evident not only in the subject matter and characteristic symbolism displayed in most of his pieces but also in how they are incorporated into occasionally irreverent depictions and curious design.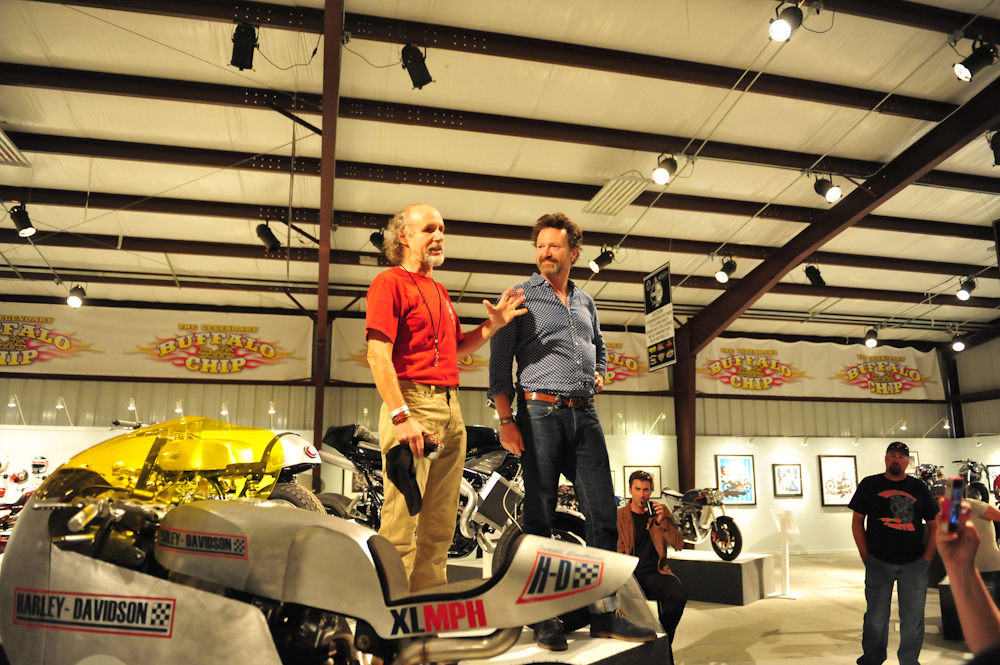 "Michael Lichter has again put together an eye opening exhibit that exposes the core roots of the motorcycling culture that only the world's leading motorcycle photographer could reveal," said Buffalo Chip President Rod Woodruff. "Michael's expertise and knowledge, gained from being an integral part of biker culture over the past 35 years, is inspiring and surprising the motorcycling world with another "Motorcycles as Art" exhibit that not only offers an exclusive perspective into the world of motorcycling, but highlights its stunning character. The chance to see this year's exhibit is an opportunity no biker should miss."
The Builders
The custom motorcycle artists scheduled to present their "Skin and Bones" masterpieces at the 2016 "Motorcycles As Art" exhibit are:
Aki Sakamoto – Hog Killers, California
Andrea Radaelli – Radikal Chopper Milano, Italy
Andy Carter – Pangea Speed, Utah
Bill Dodge – Blings Cycles, Florida
Bobby Seeger Jr. – Indian Larry Legacy, New York
Bryan Fuller – Fuller Moto, Georgia
Chris Callen – Cycle Source, Pennsylvania
Chris Eder – Misfit Industries, Texas
Craig Jackman – American Electric Tattoo, California
Dalton Walker – Split Image Kustoms, California
Dan Bacon Carr – DC Choppers, Texas
Eddie Trotta – Thunder Cycle, Florida
Eric Allard – FNA Custom Cycles, Florida
George Stinsman – Chaos Cycle, New York
Jason Grimes – Northeast Chop Shop, New York
Jeff Cochran – Speedking Racing, Indiana
Ola Stenegard, Ronny and Benny Norén, Sebastian Gutsch – BMW Motorrad, Munich, Germany
Pat Patterson – Led Sled, Ohio
Paul Cox – Paul Cox Industries, New York
Paul Yaffe – Paul Yaffe Originals, Arizona
Richie Pan Panarra – Darkstar Tattoos, New Jersey
Roadside Marty Davis – Flat Broke Chops, Florida
Roland Sands – Roland Sands Design, California
Ryan Grossman – Vintage Dreams, California
Shaun Guardado – Suicide Machine Company, California
Steve Peffer – Steel City Choppers, Pennsylvania
Teach Kevin Baas – Baas Metal Craft, Minnesota
Trent Schara – Atomic Customs, New Mexico
Trevelen Rabaual – Superco Customs, California
Will Ramsey – Faith Forgotten Choppers, Indiana
Yaniv Neevo Evan – Powerplant Choppers, California
Yuichi Yoshizawa – Custom Works Zon, Japan
More information can be found at: www.MotorcyclesAsArt.com
About Michael Lichter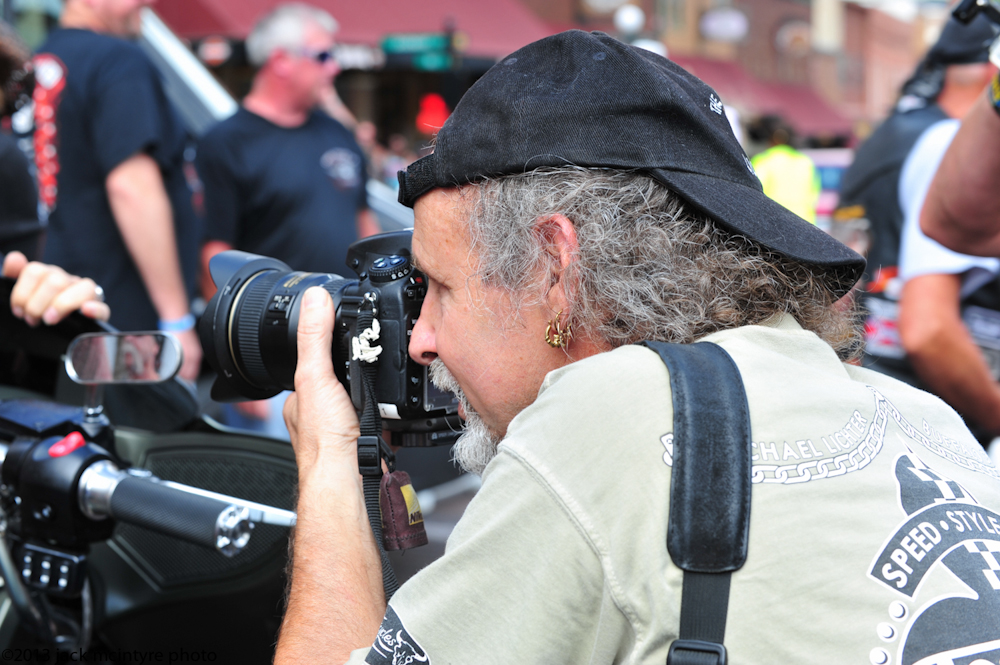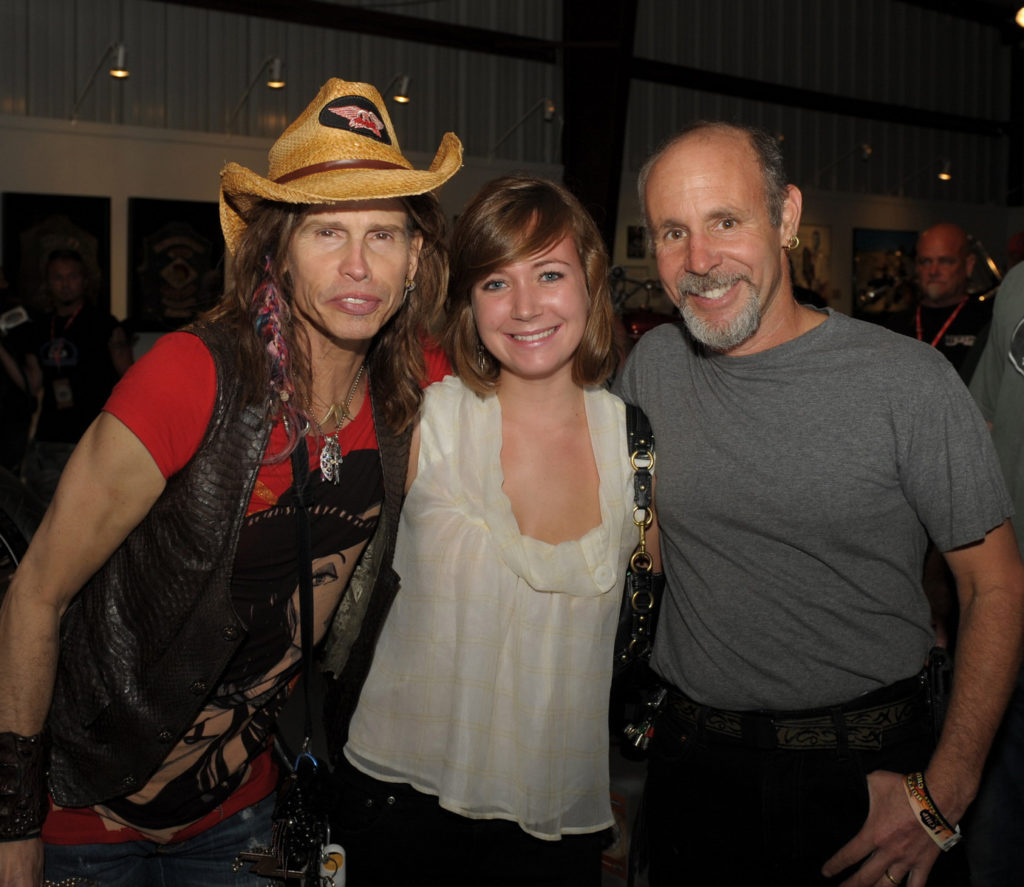 Michael Lichter began photographing custom bikes and the biker-lifestyle in the 1970s. Working with Easyriders Magazine since 1979, he has produced over 800 stories for them. Michael is also a regular contributor to 16 other publications around the world, has 11 coffee table books to his credit and exhibits his photographic art in galleries and museums in the USA and abroad. As a curator, Michael first started creating themed exhibitions with custom motorcycles and art in 2001 at the Journey Museum in Rapid City. In 2009, the annual exhibition was moved to the purpose-built 7,000 square foot gallery at the Sturgis Buffalo Chip where it was given the name "Motorcycles as Art" and continues to this day. Michael has operated out of the same commercial photography studio in beautiful Boulder, Colorado for more than 35-years. Visit www.facebook.com/lichterphoto, Instagram (whistlingmike) and www.lichterphoto.com to see his images. Contact Michael at mike@lichterphoto.com.
 About Motorcycles as Art
Every year the Sturgis Buffalo Chip's indoor Motorcycles as Art exhibition presents a changing conceptual theme that brings together the most innovative collection of groundbreaking custom bikes from today's premier builders with artwork from the most famed moto-artists. The Sturgis Buffalo Chip and curator, famed photographer Michael Lichter, present an environment that must be seen to appreciate. Free to the public and open for just seven days each year, all are invited to take their time and walk through history in the making that is the Motorcycles as Art exhibit.
 About The Sturgis Buffalo Chip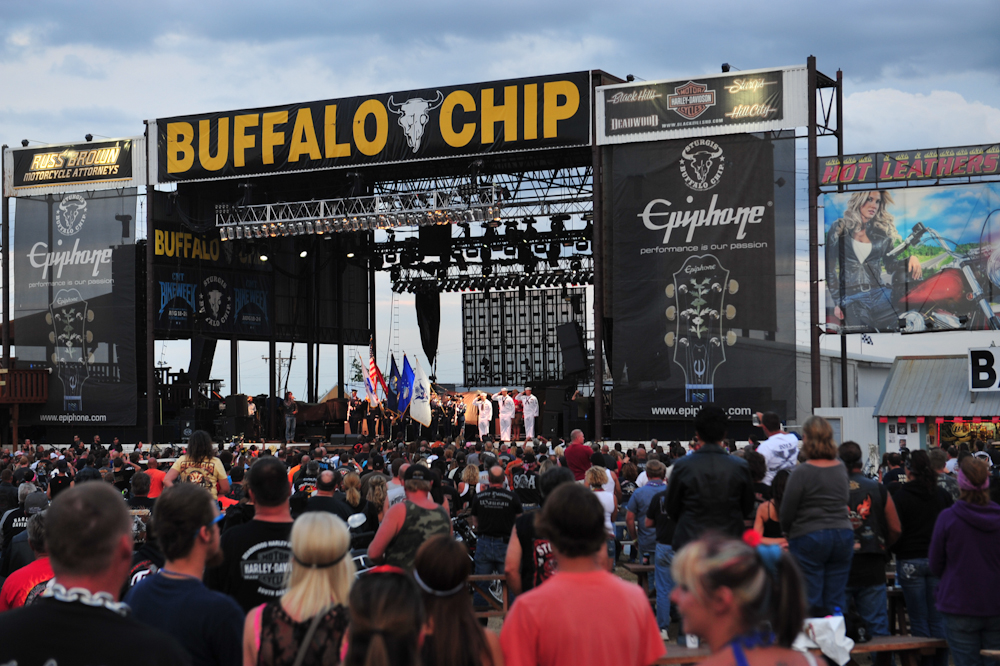 The Sturgis Buffalo Chip® celebrates 35 years as the Largest Music Festival in Motorcycling™ in 2016. It is the world's first and leading entertainment destination for the motorcycle enthusiast. The venue's high-profile, nine-day festival, known as The Best Party Anywhere®, remains one of the world's most televised and longest running independent music festivals. Located three miles east of Sturgis, SD on 600 creek-fed acres, it offers eight stages of entertainment, a swimming hole, bars, mouth-watering food, showers, cabins, RVs, camping and more to visitors traveling from all corners of the world. The Chip's concerts are free with camping. More details are available at www.BuffaloChip.com.