We are compelled to offer our heartfelt respect to those who would lay down their lives for our freedom.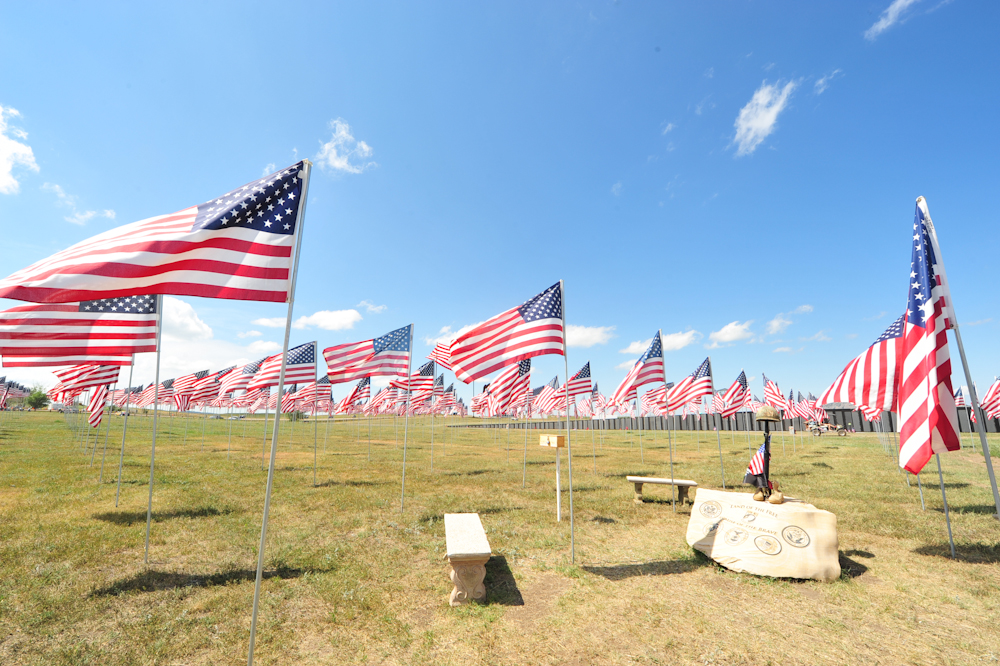 Buffalo Chip, SD (May 31, 2016) – A full day of events has been planned to celebrate American freedom and recognize the courage and unbeatable
determination of those who have stood ready to give their lives in defense of ours. In recognition of our nation's valiant veterans, the Sturgis Buffalo Chip
has set aside Thursday, Aug. 11, 2016 as its annual Freedom Celebration Day. Several courageous veterans and family members of the fallen have committed
to making presentations and imparting personal accounts of patriotism to those who attend. These special guests include those who have offered their lives
and sacrificed their limbs and state of well-being in the defense of liberty. The celebration will culminate with a performance by the award-winning country
music star Miranda Lambert.
The Ride
As an extension of the Chip's Freedom Celebration, the third annual Freedom Celebration Ride allows participants to honor America's veterans and contribute to charities that assist wounded vets and their families. One hundred percent of the $75 ride donation will benefit the Warrior Dog Foundation, Combat Wounded Coalition and America's Mighty Warriors.
Ride Schedule
9 a.m. – Spearfish Main Street: Freedom Celebration Riders registration and gathering in preparation for the ride
11:30 a.m. – An inspiring performance by the SD Army National Guard Band SGT Rock and more on Spearfish's Main Street
1:30 p.m. – Ride departs Spearfish Main Street for the Buffalo Chip
2:45 p.m. – Ride participants gather at the Buffalo Chip's CrossRoads for a catered reception, meet and greet with the honorees and a performance by the SD Army National Guard Band SGT Rock. The Buffalo Chip Field of Flags and new Fallen Soldier Monument are located near the reception area.
Amphitheater Schedule
10 p.m. – Freedom Celebration's Bob Hanson Honorees will take the Buffalo Chip's Wolfman Jack Main Stage for the National Anthem and a stirring ceremony.
10:30 p.m. – Concert performance by Miranda Lambert, eight-time winner of Academy of Country Music Awards "Female Vocalist of the Year."
Those wishing to participate in the activities in the amphitheater may do so by purchasing a campground admission pass. More information can be found at BuffaloChip.com/FreedomCelebration
2016 Honorees and Special Guests
The Chip will present the Bob Hanson Distinguished Service Award to several honorees. Past recipients of this award include John McCain and the families of Tyrone Woods and Glen Doherty, two Navy SEALs slain while saving many lives in the attack on the American compounds in Benghazi, Libya.
Medal of Honor recipient Gary Wetzel distinguished himself by conspicuous gallantry and intrepidity at the risk of his life above and beyond the call of duty while serving in Vietnam. His incredible story of courage and indomitable drive to assist and save his fellow crew members while suffering from severe wounds is a testament to his unswerving devotion and bravery.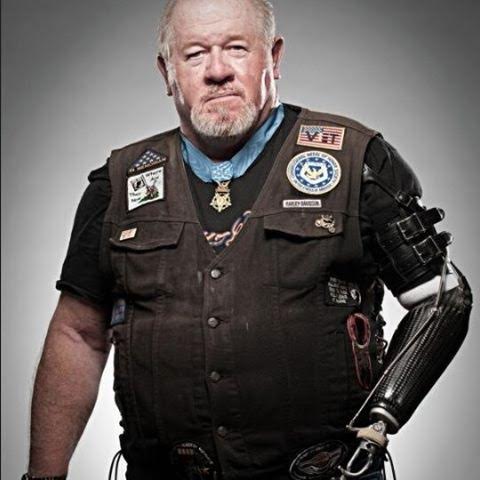 While deployed to Afghanistan in 2010, Glen Silva stepped on an Improvised Explosive Device (IED) weighing approximately 20 lbs. He lost his left leg five inches above the knee, the blast shattered his left pelvis and complete amputation of his penis and testicles. His lower stomach was ripped open, both lungs were popped, left forearm and hand were shredded to the bone, all his teeth were shattered, both ear drums were popped and he sustained a moderate TBI (Traumatic Brain Injury). Glen has performed several public speaking events for a wide range of organizations and has worked with Feherty's Troops First Foundation in many different areas, from hosting events, fund raising, suicide prevention, and other topics. Feherty's Troops First Foundation works to provide meaningful assistance to our military who have been wounded while serving in Iraq and Afghanistan.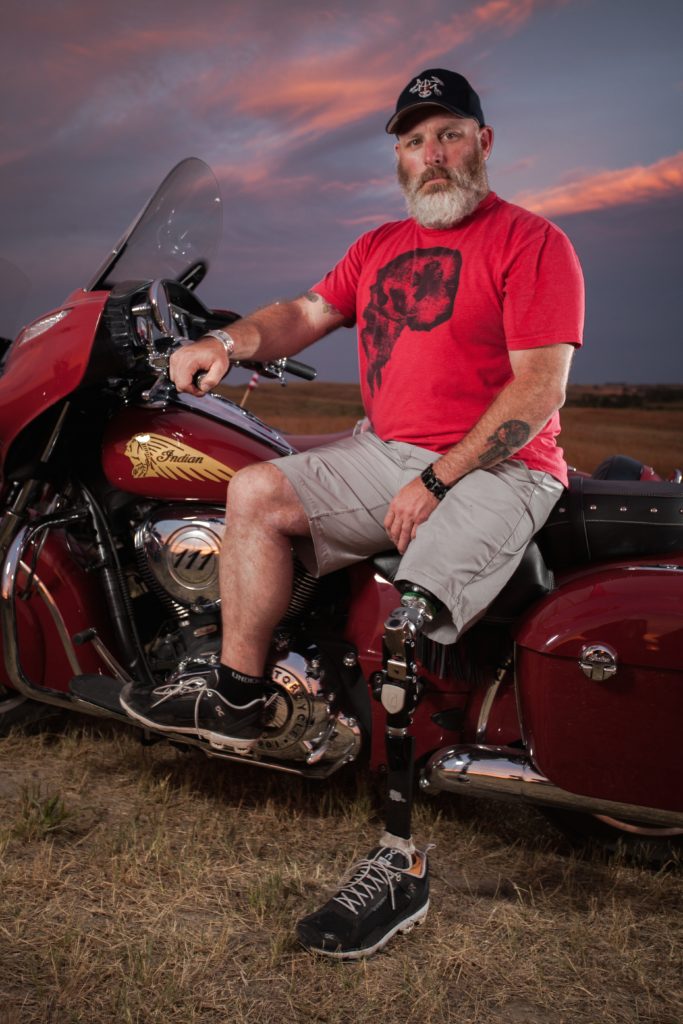 Robin Andersen honorably served 30 years in the United States Navy. Her military background is vast and includes that of a Hospital Corpsman, Cardiopulmonary Technologist, Military Personnel Officer, Plans, Operation, and Military Operations Officer, Command Legal Officer, Emergency Management Coordinator, and Master Training Specialist. Her primary role now is as a veteran advocate. As the mother of Rob Guzzo, a former Navy SEAL who lost his battle with Post Traumatic Stress (PTS) and mild Traumatic Brain Injury (TBI) on Veterans Day 2012, Andersen's mission is for the loss of her son to not be in vain.  She uses Rob's story to increase awareness of PTS and TBI, and reduce the stigma preventing today's warriors from seeking help.  She currently volunteers her time and talent for America's Mighty Warrior's as their Director for Helping Heroes Heal Program.  In this capacity she speaks about the signs and symptoms of PTS and TBI, and their effect on the warrior and the family.  Her primary mission is to instill hope in the often forgotten warriors suffering from the invisible wounds of war.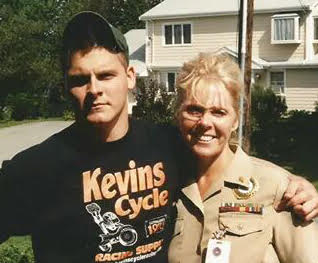 Chief Petty Officer Benito Olson was deployed in support of Operation Iraqi Freedom when he was critically wounded as a two-story house detonated burying him, his teammates and dog.  He went through nine months of vigorous rehabilitation of his two shattered femurs, wrist, and head injuries. After rehabilitation Chief Olson redeployed in support of a Joint Task Force to Afghanistan. He deployed three additional times to Afghanistan in support of Operation Enduring Freedom. Chief Petty Officer Olson's personal decorations include the Bronze Star w/ Valor, Purple Heart, Joint Commendation Medal w/ Valor (two), Navy Commendation Medal, Combat Action Ribbon (two), Navy and Marine Corps Achievement Medal w/ Valor, Navy and Marine Corps Achievement Medal (two), and Navy Good Conduct Medal (3). After being Medically Retired from the Navy, Benito started his own business training dogs called Patriot Dog Training.  When he's not training law enforcement, pets and estate protection dogs, he trains PTSD service dogs for veterans.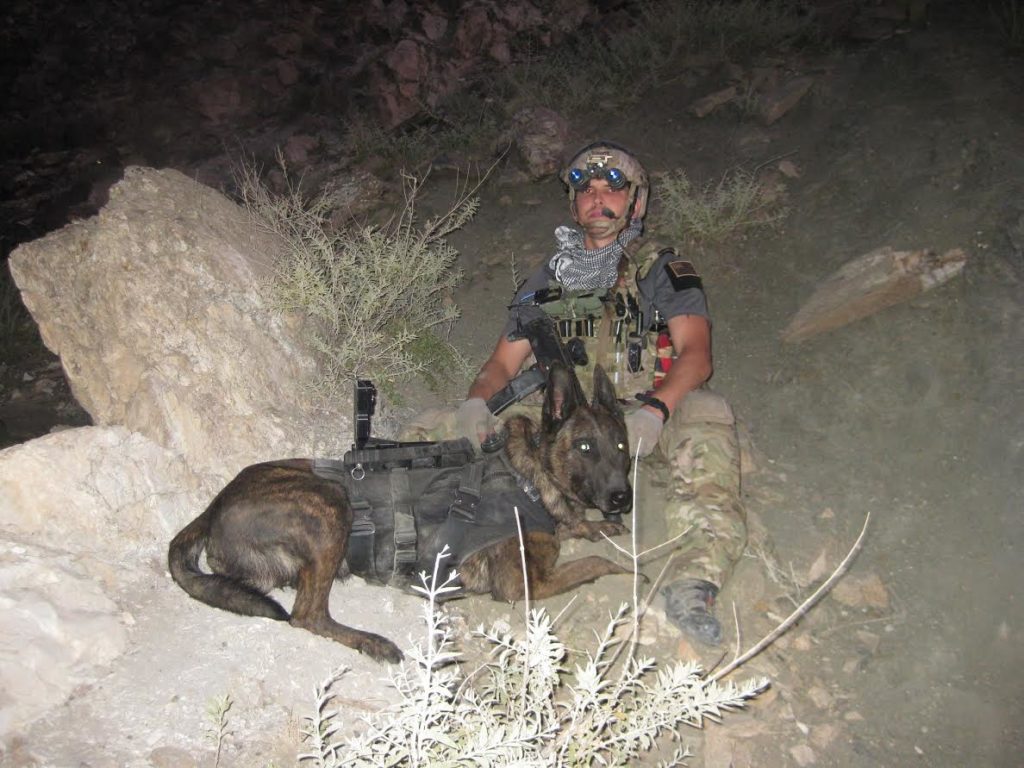 After graduating from high school in Cheyenne-Eagle Butte, SD in 1964, Keith Marshall went on to a earn a teaching degree from Northern State University in Aberdeen, SD. He had great love of family and country and chose to join the Army as an Airborne Combat Medic. He was sent to Vietnam in 1967 with the Screaming Eagles, the 101st Airborne Assault Division. He received his first bronze star 5 months later. In February 1968 he was severely wounded but refused medevac as he was the sole surviving unit medic. He received his second bronze star while serving with the 173rd Airborne. The day before Marshall was to return home from Vietnam he valiantly fought through a long firefight and was awarded the Silver Star due to his selfless actions during battle.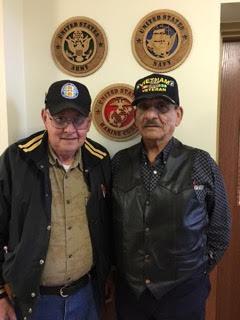 About The Buffalo Chip's Freedom Celebration
Supporting soldiers and honoring their service and sacrifice has been a 30-year tradition at the Buffalo Chip, with an entire day dedicated to honoring America's veterans. The Sturgis Buffalo Chip's® Freedom Celebration offers the chance to experience a variety of powerful presentations, moving events and inspiring performances, all specifically designed to recognize those who have selflessly served and, in some instances, lost their lives in service to their country. As part of the celebration, the Freedom Celebration Ride is an opportunity for comradery and one hundred percent of ride fees are donated to veterans' charities. In addition to Freedom Celebration events, several military tributes are on display at the Buffalo Chip's free-access CrossRoads destination.