To me, Sturgis is a special place, and not just to me, hundreds of thousands of bikers. from the always stunning sights as seen above, to the
incredible entertainment as viewed below at the Buffal Chip. As a photographer and web dude for Iron Trader News, I try to connect myself with
the best the industry has to offer. Rod "Woody" Woodruff,  Commander & Chief of the Chip, has the most incredible destination for you to visit &
even better, plant roots at. Tents, cabins, campers, your bus, everything fits. With entertainment from morning till night, what more could you want?

As a member of Iron Trader News, its my privilege to be under the wing of Marilyn Stemp, the best editor I have ever worked with. That being said,
she gives me assignments that are my pleasure to tackle. I get to mingle with industry builders and private enthusiasts that I would otherwise not
have the opportunity to do so. As seen below, I was asked to present the Iron Trader News award for our EDITORS CHOICE, and that went to
Chad Pearson with his 1957 FLH. It was a bike that took me to another era, clean, great lines, this guy has it dialed in perfectly. Presenting Chad
our award at such a high profile, well run show, proved to be a terrific day for me personally.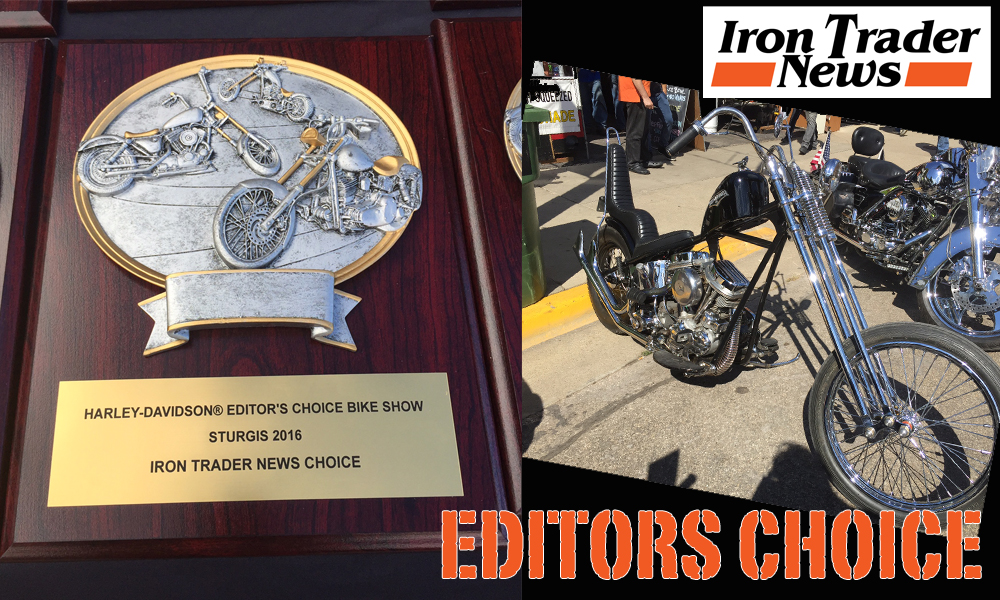 (Below, Woody discussing business with Custom Motorcycle Builder Johnny Mac from Johnny Mac's Chopper House in Philadelphia)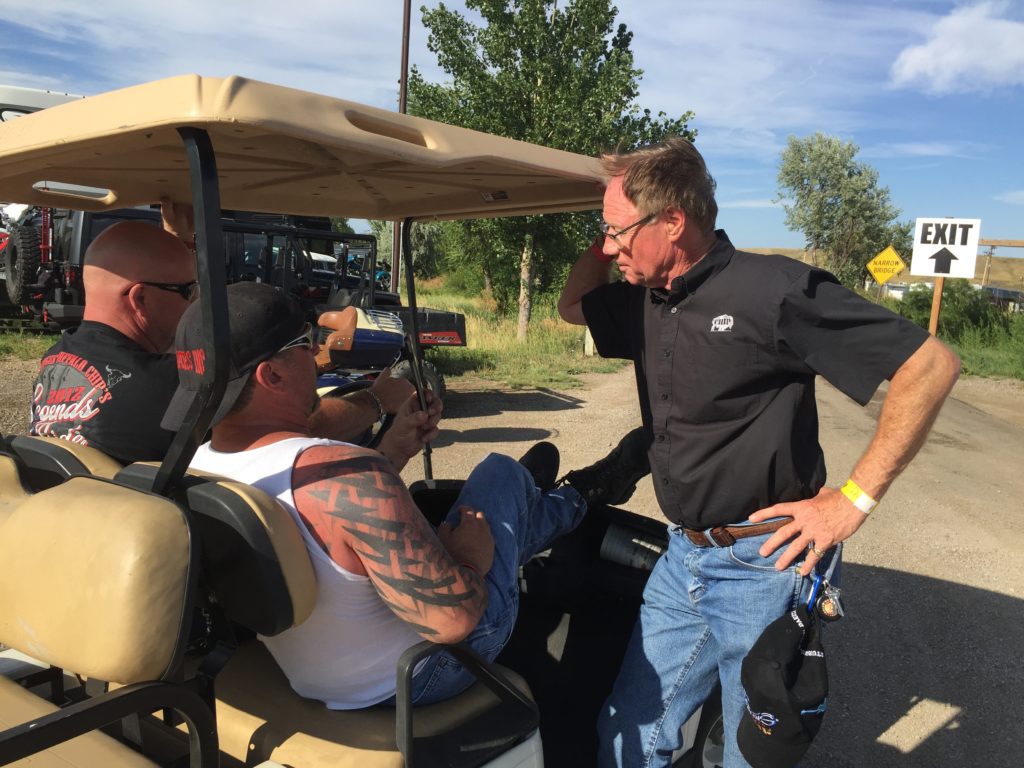 Moving around the area a bit, Maverick Publishing had a bagger show at the new Full Throttle Saloon. Stunning bikes, amazing thought process
put into each and every one of them.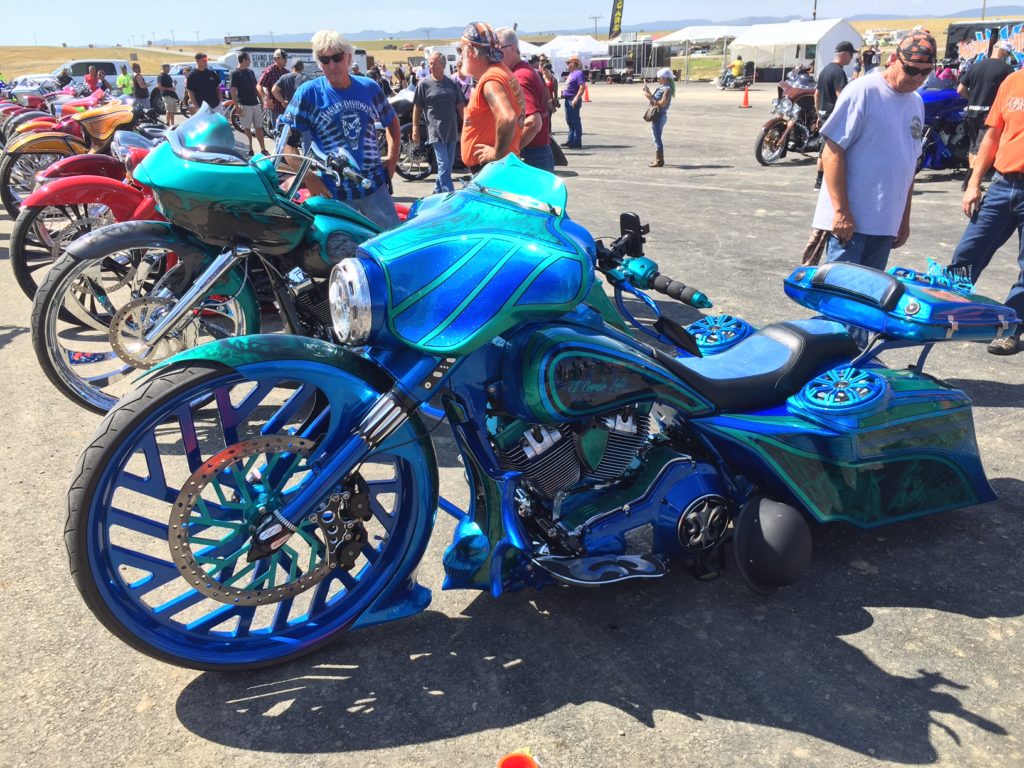 Each year the Chip has the Michael Lichter Exhibit, a different theme each year. This year he presented Skin & Bones, Tattoo inspired Motorcycles
and Art. More images to come. Below see Michael with a group of the industries well know. He looks quite happy if you ask me. Just sayin'
I save the best for last, this is me, mobile photographer, future Hamster (hopefully) and more. Standing with Rick Fairless, a great dude from
Strokers Dallas, and out on the Aidan's Ride Sturgis, I'm blessed to play a role in this industry that we all love so much. Please stay tuned,
I have some great galleries of images to add soon.