In addition to being a photographer / web guy, I am also partners in Johnny Mac's Chopper House in Philadelphia. In addition to that, Johnny Mac & I own a trucking company, JM LOGISTICS PENNSYLVANIA, agent for A&S KINARD.  During Bikeweek of this year in Daytona, Marilyn Stemp (my commander & chief of ITN) sat with us along with Rod Woodruff (Woody) and discussed a plan to help move some of the East Coast motorcycles to the Buffalo Chip for the Michael Lichter "Motorcycles as Art" SKIN & BONES exhibit.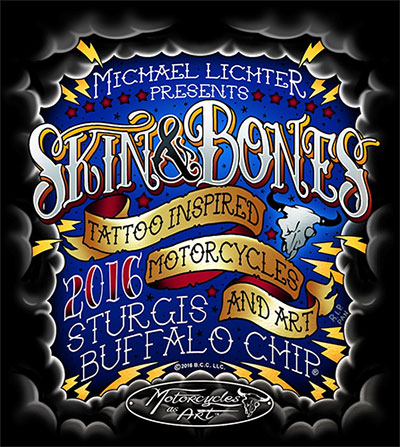 So, after many months of planning & coordination, especially by Marilyn, its appears that we have pulled this off. Our stunning 53′ rig was outfitted to haul both motorcycles & freight out to the Buffalo Chip. Within it we have Richie Pan's motorcycle and a huge crate of his artwork, a work of art motorcycle from Italy which flew in to the JFK airport via Lufthansa (in the black crate), motorcycles from Loaded Guns Customs in Maryland, 2 motorcycles from Chaos Cycle in NY, 2 bikes picked up in Pittsburgh from Chris Callen (Editor & Chief of Cycle Source Magazine), and  skid of Barbacue Sauce… long story.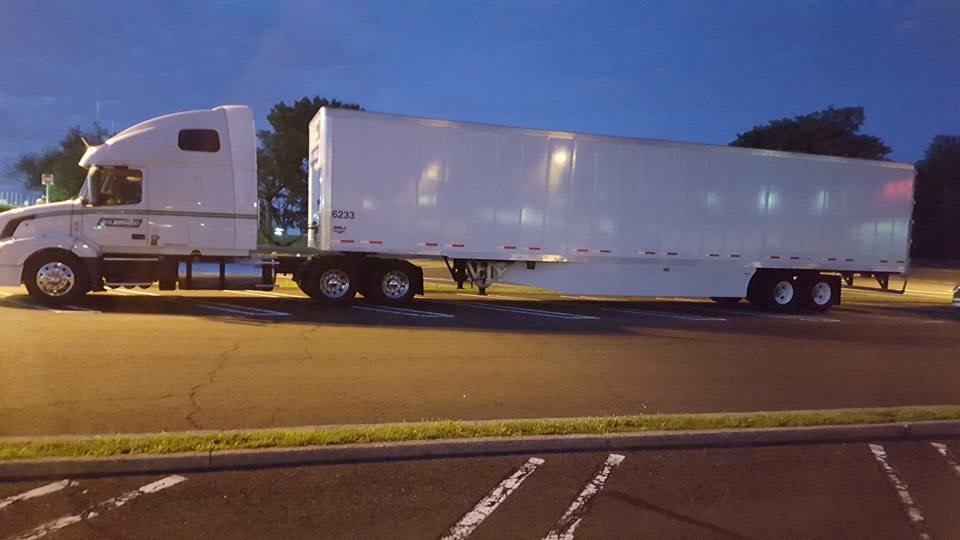 The drive to Sturgis is 25 hours of non stop action, so with the DOT limiting the drivers to an 11 hour day, this will take several days to accomplish. At the Buffalo Chip, they are ready for our rig to arrive & unload so that Michael Lichter can begin his incredible photography of each motorcycle. This is an incredibly expensive project for our company, but we are all motorcycle enthusiasts, and to play a role in this years event was important to us. For the future, we will perfect our motorcycle shipping to handle loads to Daytona & Sturgis. If the numbers are good, we will consider more events such as Texas & Arizona. The images below show only a portion of the load, this is a 53′ trailer & is capable of holding more than 18 motorcycles safely.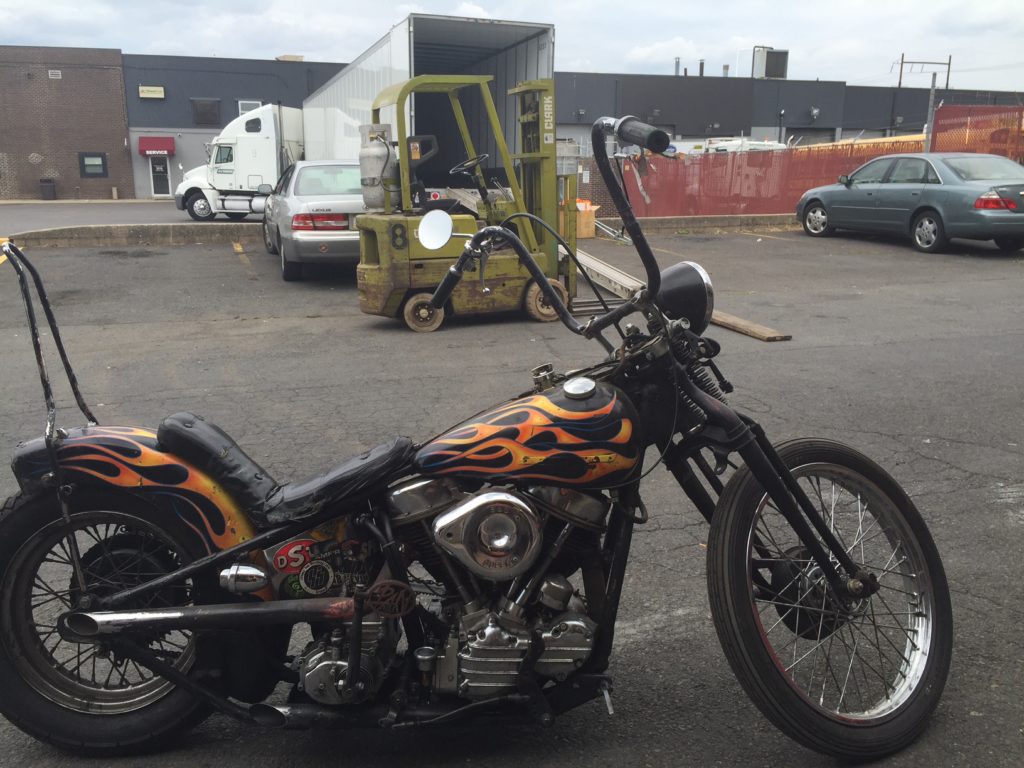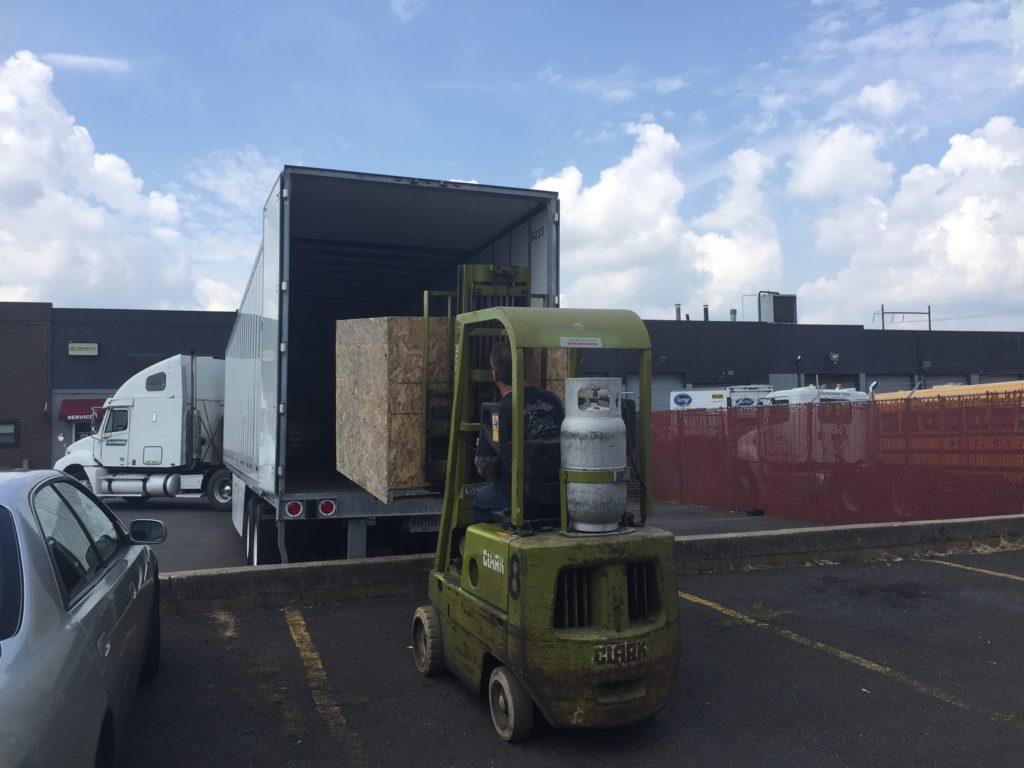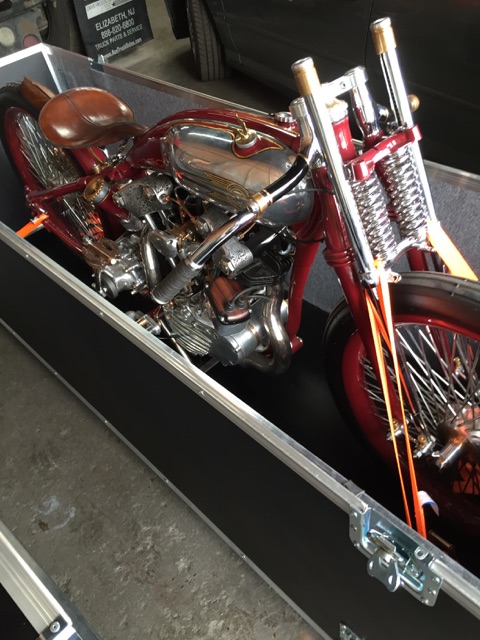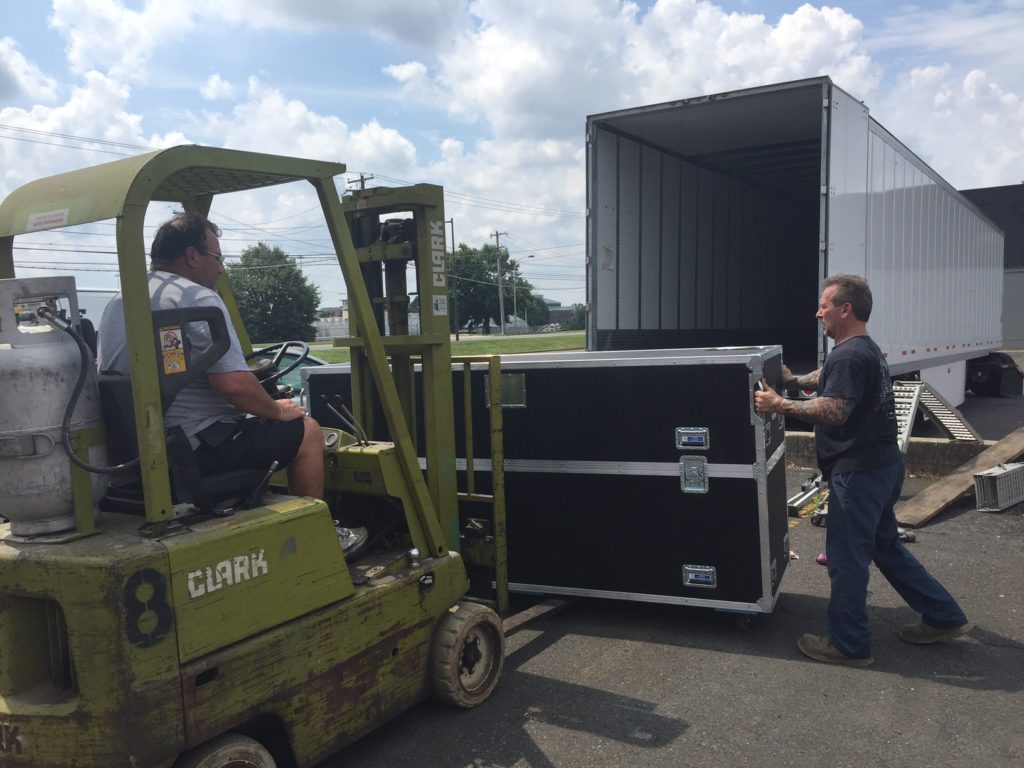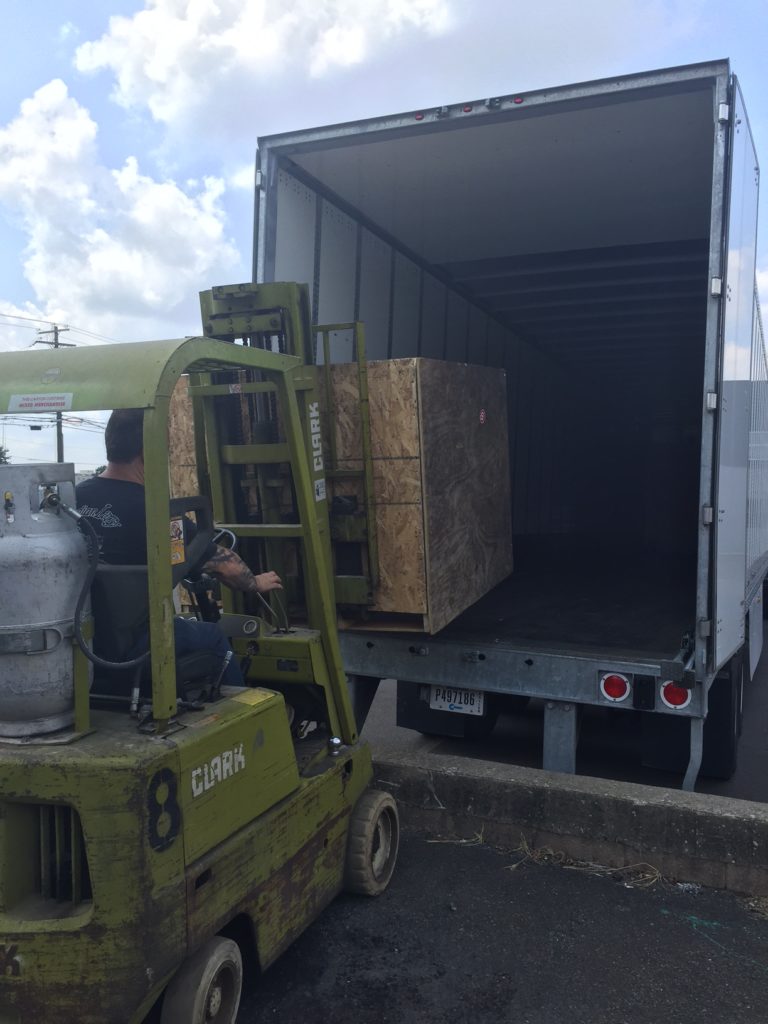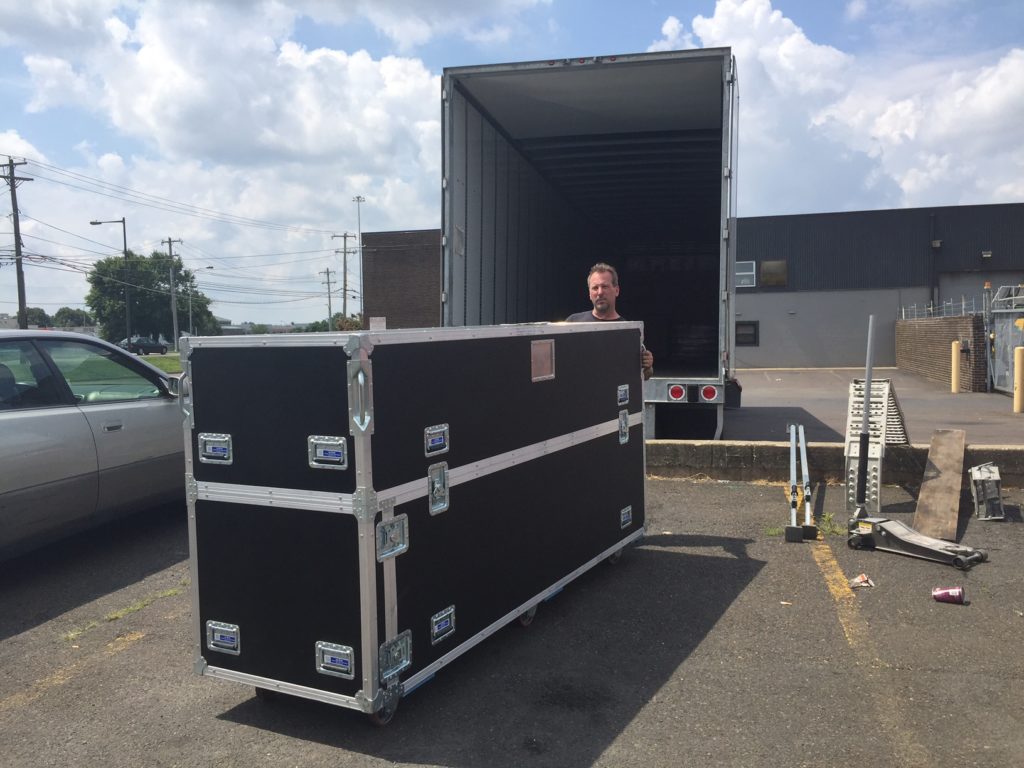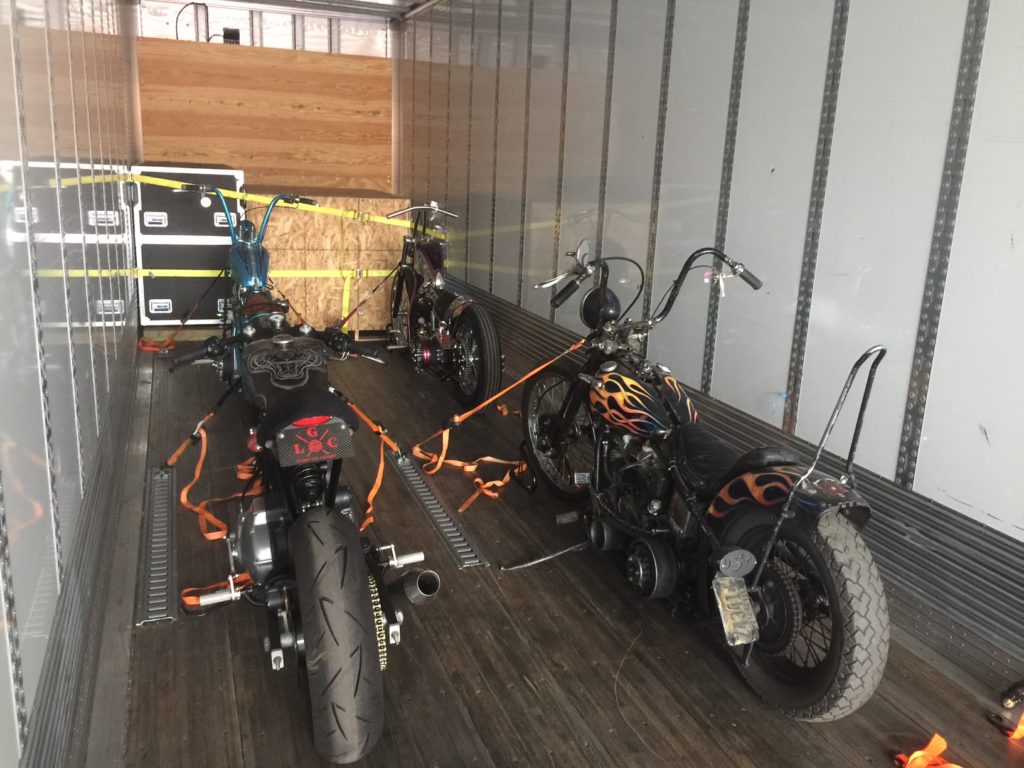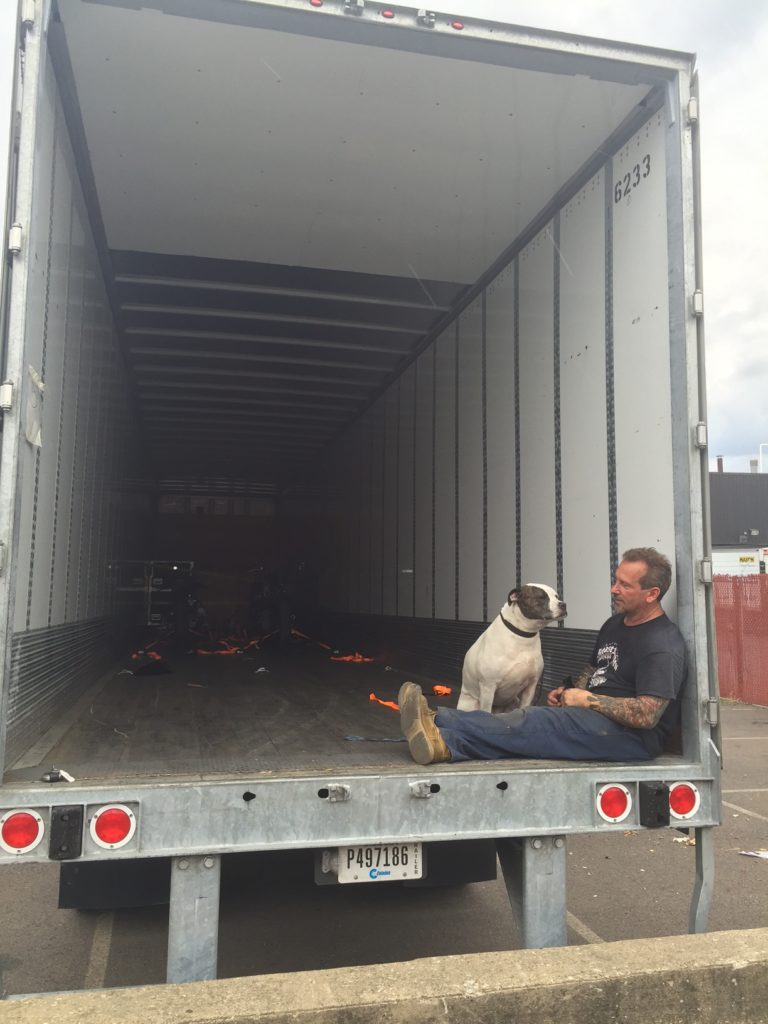 The day was long & hot, so above you see Johnny Mac with Angel taking a much needed brake.
If you have interest in our company & especially motorcycle transport to Daytona this fall, please contact us at:
jmcintyre@aandsintermodal.com