Intro by Marilyn Stemp
Story by Brittany Morrow
Photos by @ethanmentzerphoto, @brittanymorrow and Marilyn Stemp. Images also compliments of the Sturgis Buffalo Chip
When I saw Brittany Morrow – a woman whose compelling story is known to many riders – in Texas at the women's moto show at Get On! Moto Fest, she was preparing to build a new bike to bring to Sturgis for the Buffalo Chip's first-ever Women's Day. She had a plan and was anxious to get going. I was impressed by her enthusiasm, as always, but with months to go and plenty to do before then, the thought faded.
What fun to see Brittany pulling into the Chip CrossRoads on August 10th to register her newly built and long-haul ridden "Buzz," as she'd named her bike. Buzz is a 2009 Triumph Street Triple R – one Brittany had massively modified just for this show. How appropriate when show judges declared Buzz the Women Wind & Wheels Best of Show and Jessi Combs Foundation Winner – an outcome that felt right in every way.
Brittany received a hand-fabricated trophy that had been made on site by welding students under the guidance of Theresa Contreras and The Real Deal Workshoppes. She also graciously accepted a hand-made Jessi Combs tribute bracelet created by Quinton Young of Q Jewelry & Gifts in Mitchell, SD. (Make sure to take a close look in the pictures.) Like Buzz and Brittany, the trophy and bracelet are one of a kind!
Here's more from Brittany, in her own words:
2021 was my first ever visit to the beautiful Black Hills during the Sturgis Motorcycle Rally. I got inspired to take on a huge custom bike challenge in May for the Women's Motorcycle Show when I learned that there was a special Women's event happening at the Buffalo Chip.
What made me think I could do this in such a short time? I've been influenced for years and years by amazing builders and creators like the crew at Icon Motosports, Jessi Combs, Theresa Contreras, Jay Donovan, Olivia Montalbano, Amy Mulligan, Sofi Tsingos, Krystal Hess, and Jacqui Van Ham. Then I was introduced to even more creators and builders at the Real Deal Workshoppes during the Get On! Moto Fest in Texas and I was like: "THAT'S IT! I'M DOING THIS!" My boyfriend is a professional mechanic and suspension tech, so I knew I had someone to help me figure things out at every level. He's the reason most of my crazy ideas came to fruition in such a short amount of time.
Getting started: I came up with a loose plan to just do a bunch of things that, 1.) I LIKED even if they didn't all match up perfectly and, 2.) that I had never seen done before. I went to Lowe's and snagged a ton of steel brackets in different sizes because some of my ideas were to add things to the bike that weren't made for a bike at all! I just started ordering custom pieces and decided to figure out how to make it work later – which is totally not my usual mode of operation.
The struggle: As we tore the bike down to bare bones, we discovered that the "small crash" it had been in with the previous owner was actually a major crash – the frame had been welded back together in secret! We worked together on Buzz – what I named the bike – until the wee hours of the morning for several weeks, while also traveling away from home for dirt bike races, other motorcycle events, and (unexpectedly) my cousin's funeral in Iowa. My hands have never been so dirty in my life.
Just 10 days before the event, Buzz was 2 wheels, an engine and a frame. Despite some pretty big mistakes and having to abandon some plans just so we could finish, we managed to get it all done just in time for me to ride 900 miles in 2 days to the Buffalo Chip – an epic test ride to say the least! More than once during the build I thought we weren't going to be done in time and I started to panic, but several of my friends kept me motivated and somehow it all worked out.
Finished product: There are still a few leftover things I want to finish from my original plan but getting me and all my camping equipment to the Chip was the most important thing… and we made it! I succesfully camped at the Chip for 5 nights, rode hundreds of miles through the Black Hills, and did 1800 miles round-trip just to get to Sturgis and get back home. I'd say that's a major accomplishment in itself.
The event: Women's Day at the Chip was such a cool event. After the Biker Belles ride+breakfast (which was amazing), I spent my whole day looking at bikes, watching Real Deal Workshoppes, and visiting with all the boss ladies who presented and attended. When they announced that Buzz won Best of Show, I was shocked. I think I screamed, laughed, cried, and finally floated up to the stage.
It was a surreal experience to be considered "the Real Deal" by those who carved the path before me, knew Jessi and knew what she looked for in a winning build. It still doesn't feel real. I am so dang proud of what we accomplished, and having the guts to start in the first place is just as much of a win for me. Having the guts to ride it to Sturgis is a win for me, too. Riding to Sturgis and camping at the Chip for the first time is a win for me, three! The whole experience was a reward in itself.
And the icing on the cake was winning the Jessi Combs award from her friends and family. I am so in love with the student-welded trophy and beautiful custom bracelet memorializing Jessi's top speed. I will forever cherish these items because of what they represent to me: grit, determination, courage, passion, and teamwork.
What next? I've definitely caught the bug… because now I want to build a bike for Sturgis every year! Can't wait to see what the future holds.
Thanks for having me at the Chip, it was an experience I will never forget.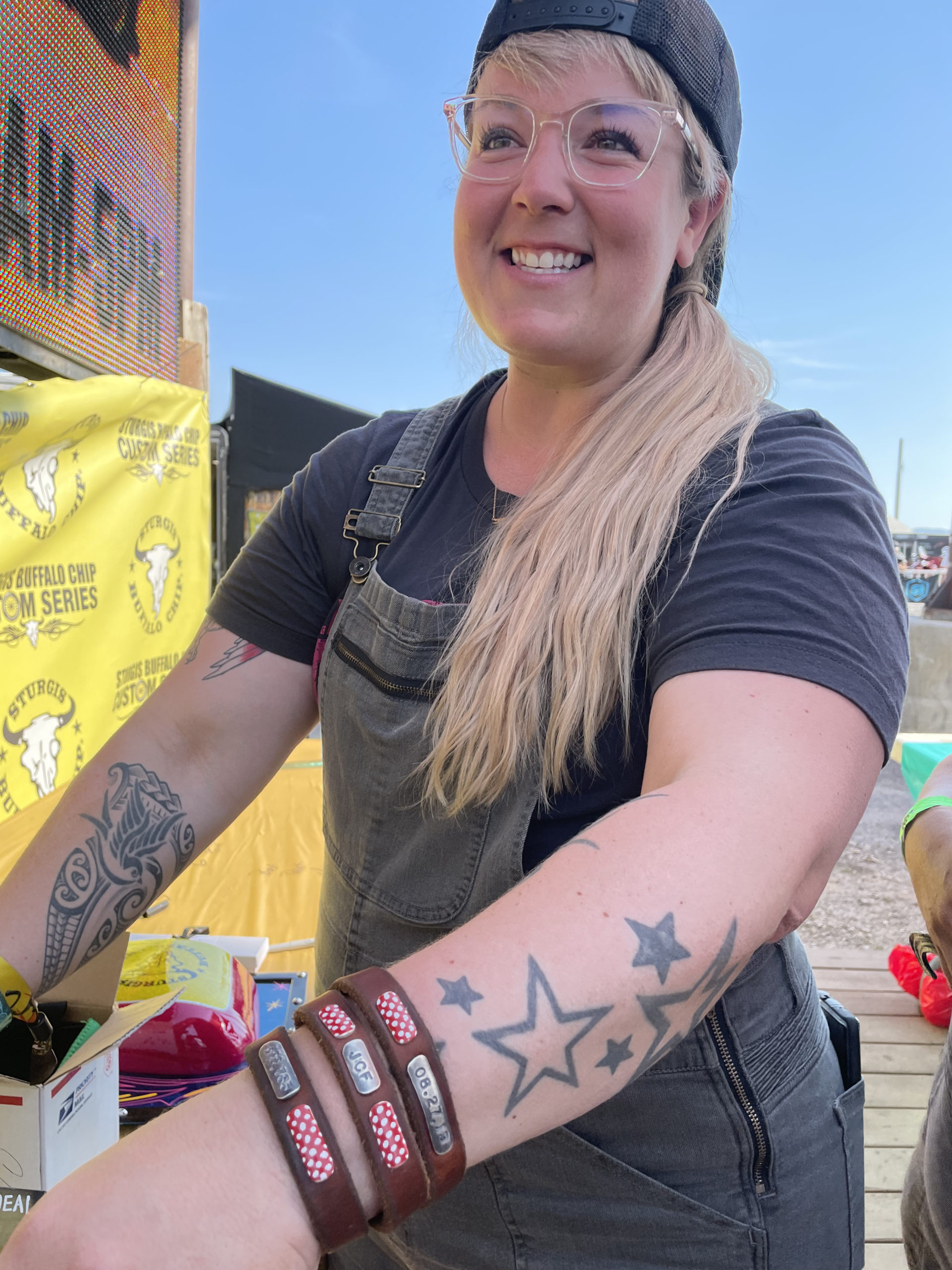 Brittany Morrow beams after her win!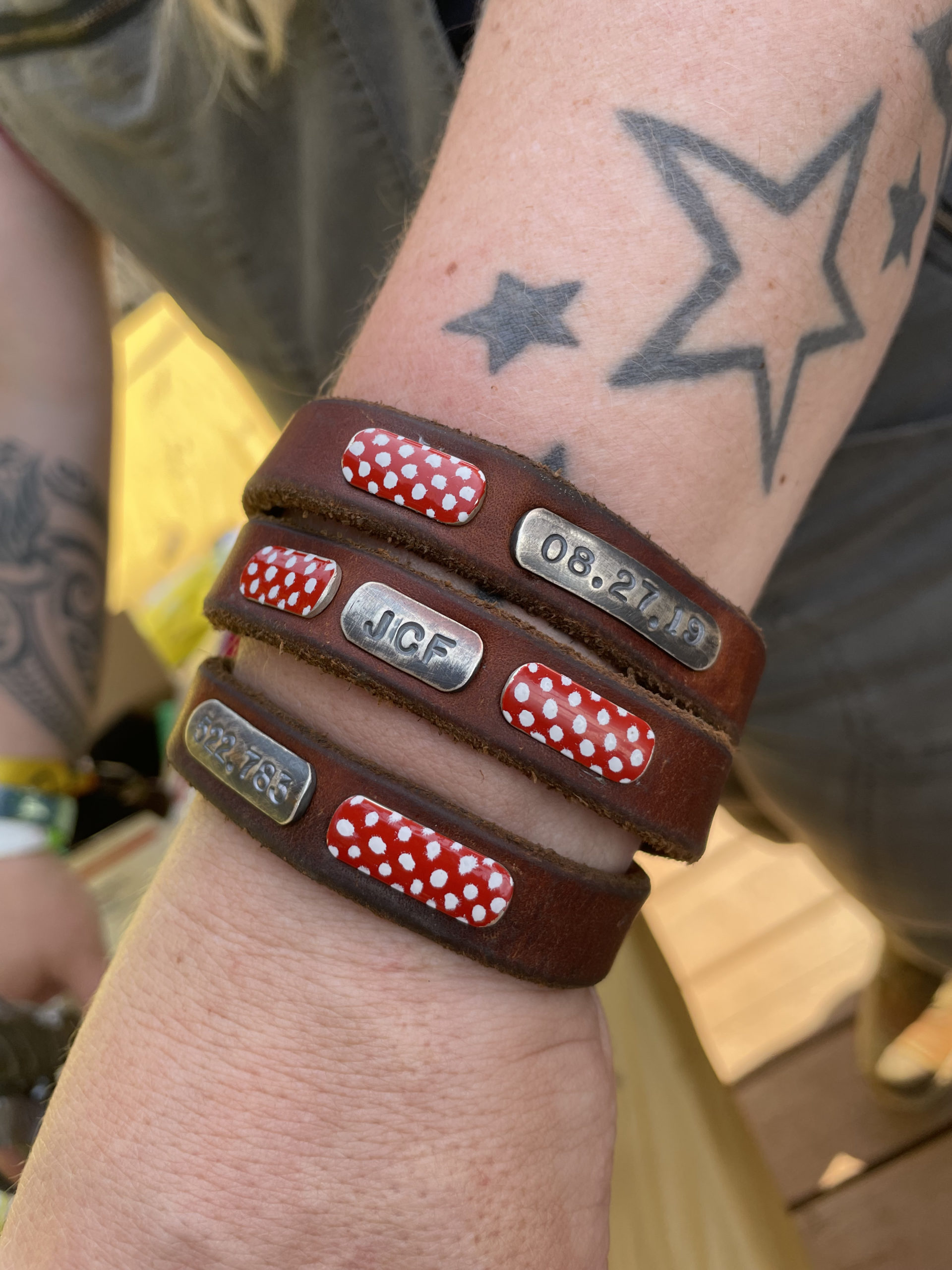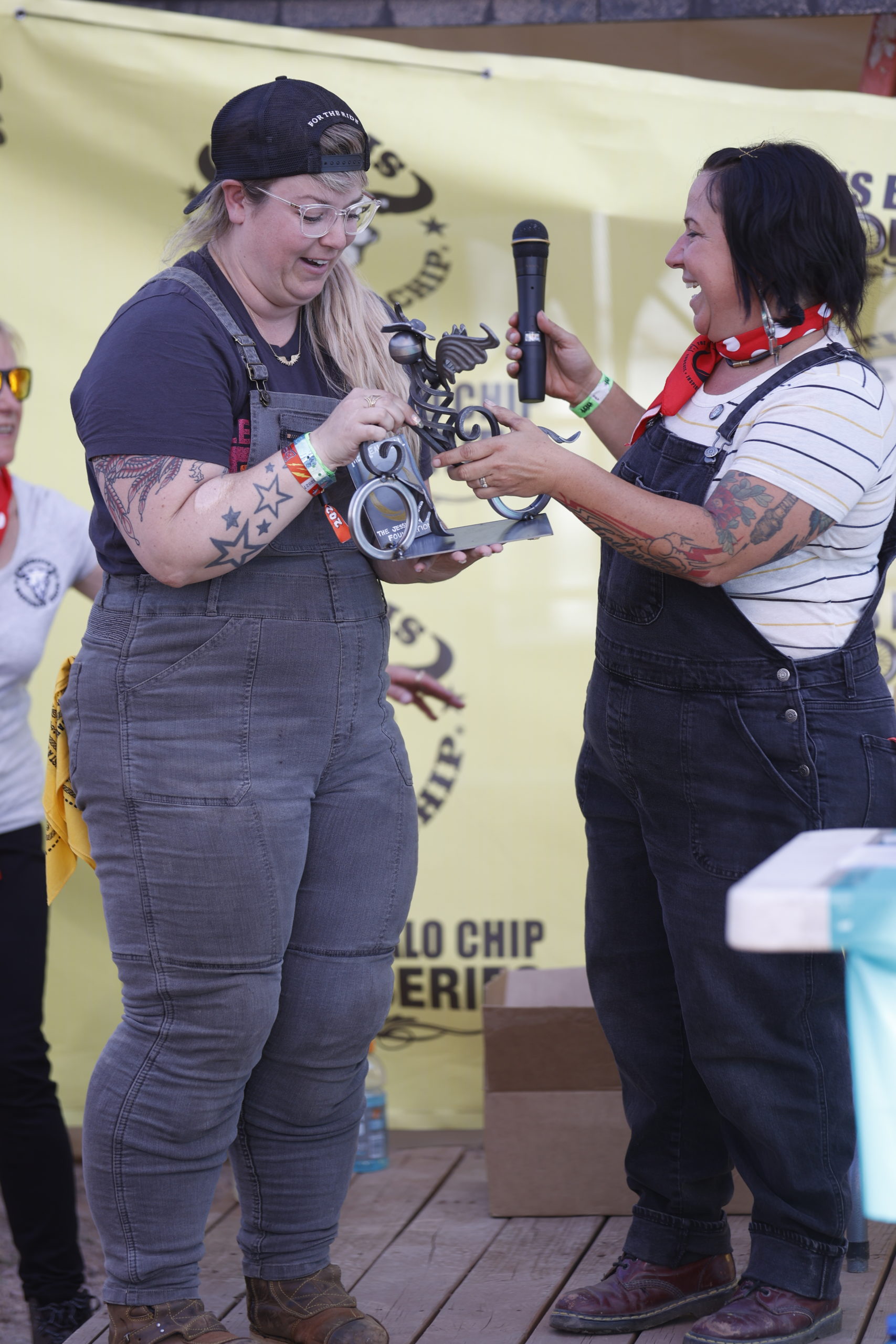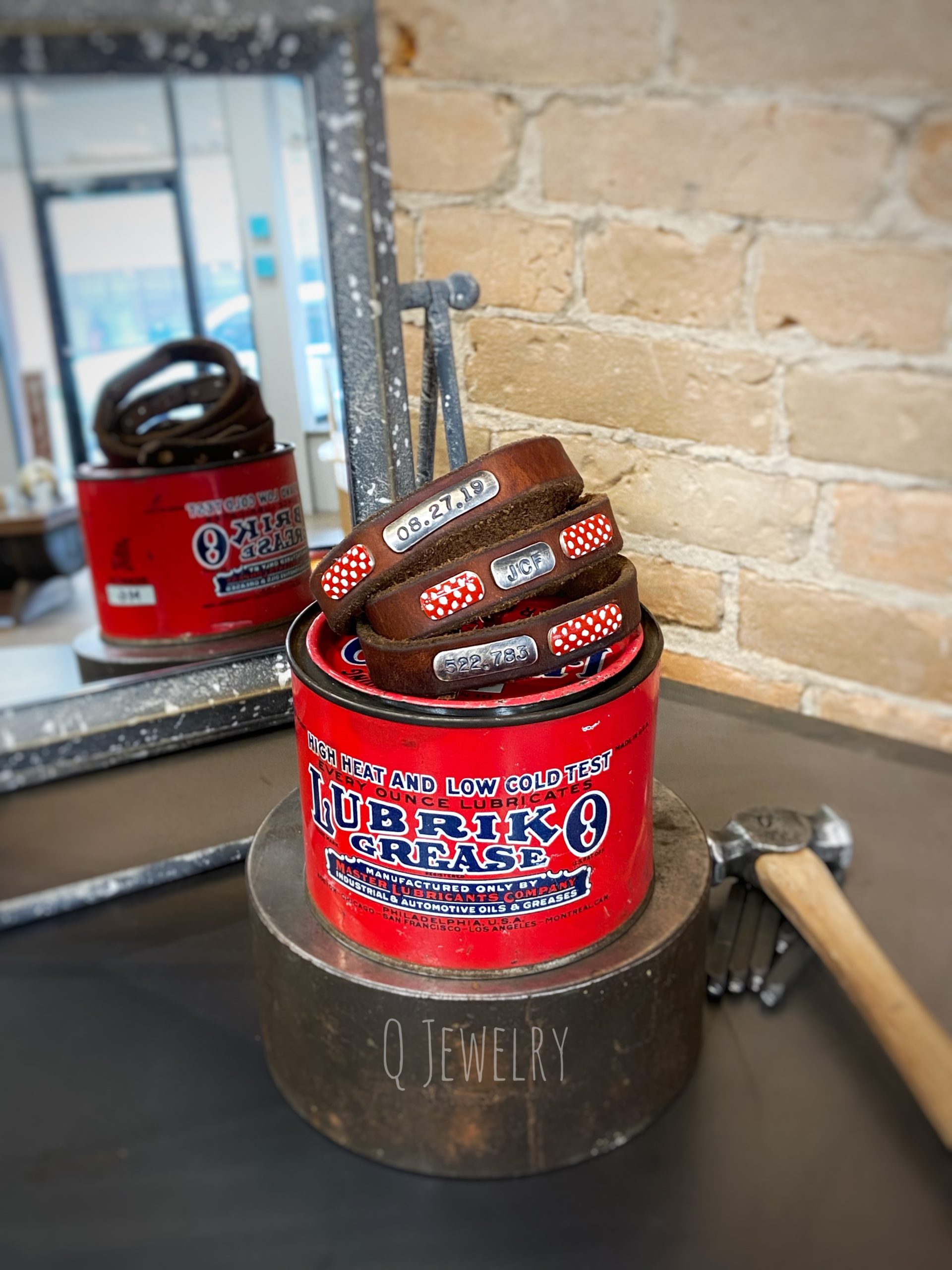 CAPTION: Brittany accepted the hand-made Jessi Combs Foundation trophy from The Real Deal's Theresa Contreras.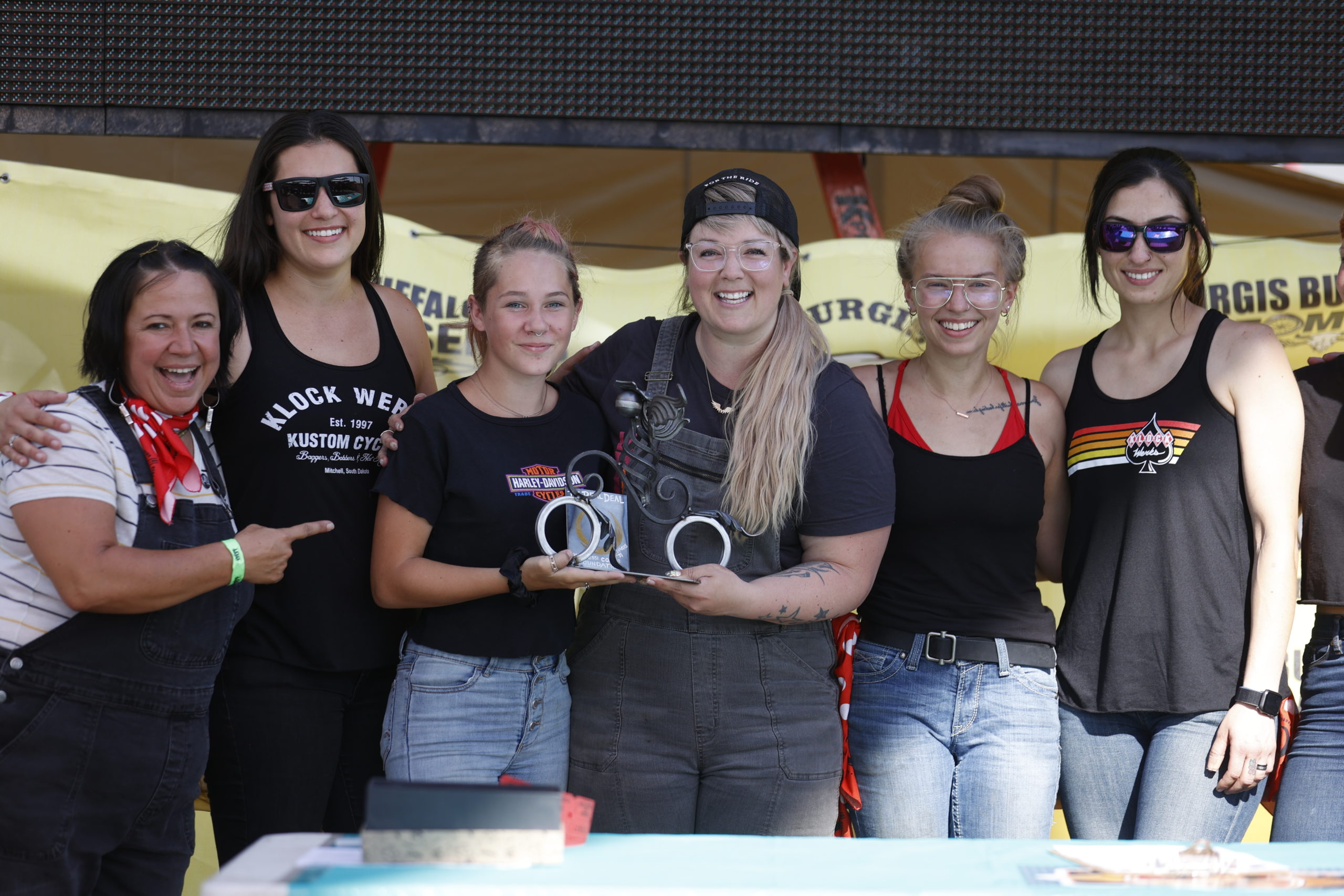 From left: Theresa Contreras, Vanessa Klock, runner up Lilah Eberly, Brittany Morrow, Hannah Stout and Sana Anderson.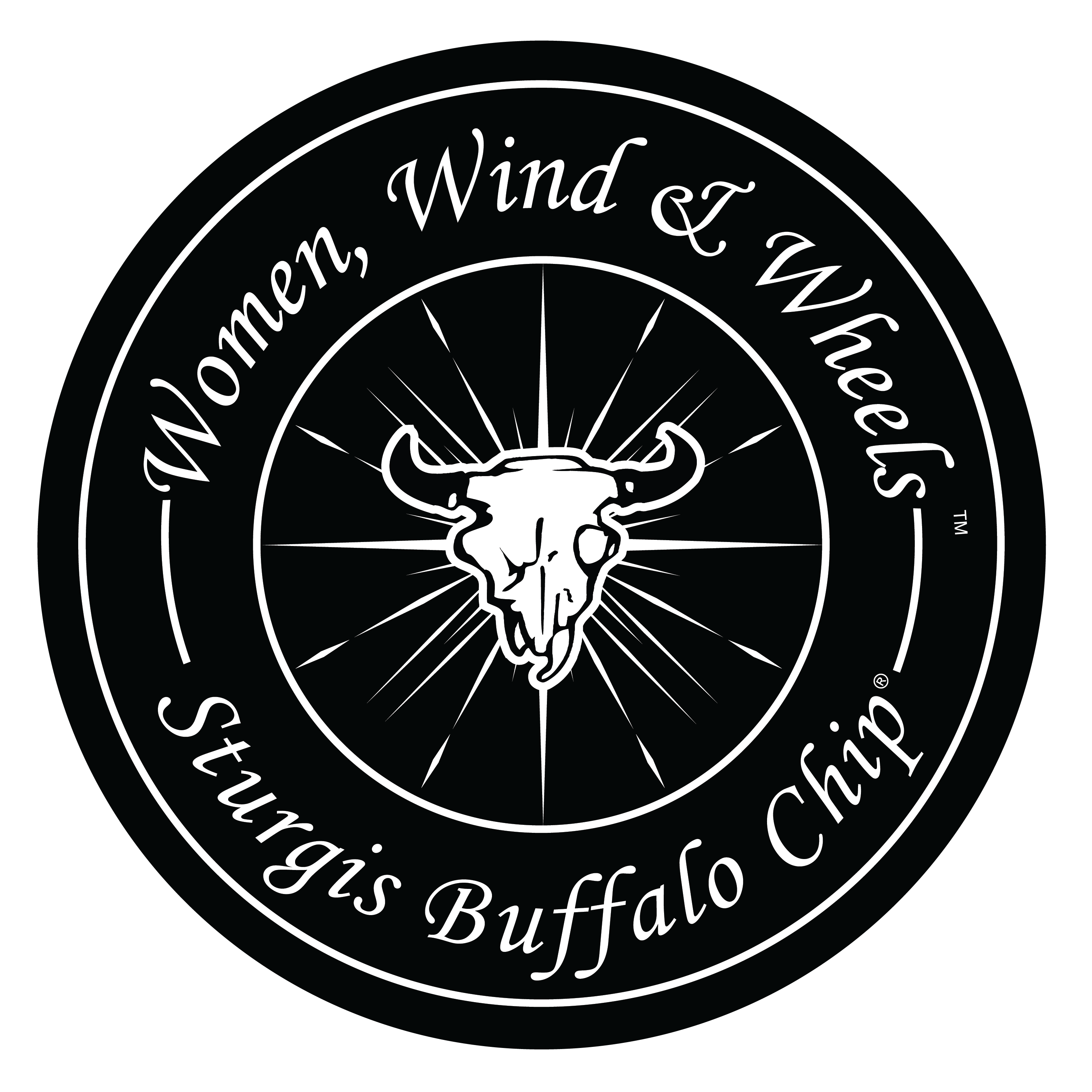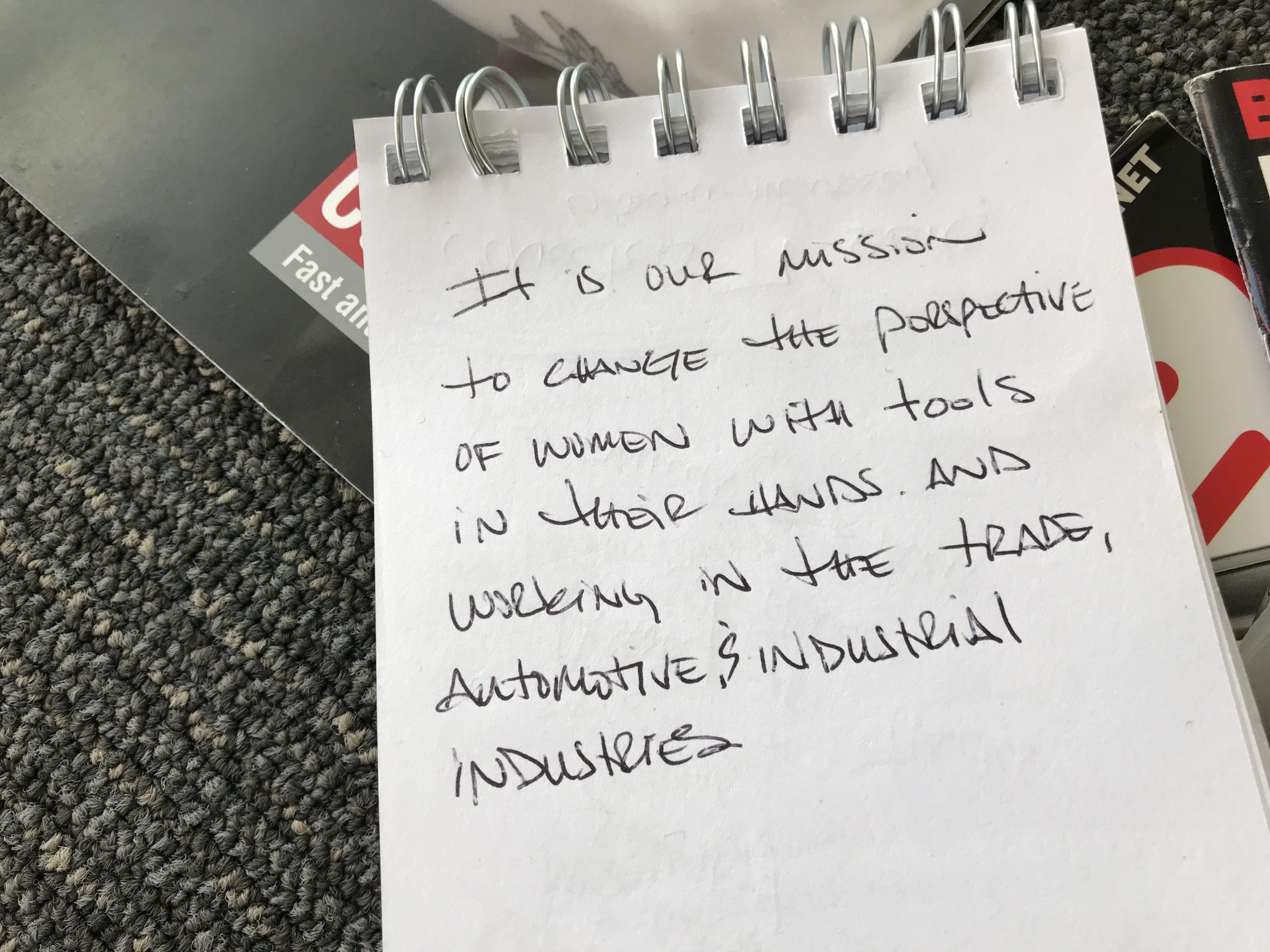 This phrase from one of Jessi's notebooks framed the day.