There's been lots of talk lately about motorcycle rallies that have been cancelled or postponed.  In the US, the Laughlin River Run was cancelled, Americade and Laconia have been pushed back to mid-summer (Americade to late July and Laconia to late August). In Europe, my trip to the European HOG Rally in Portoroz, Slovania is now just a mention on my calendar. The alternate trip to the big party in Faak Am See, Austria disappeared before it even earned a calendar mention.
But Sturgis is different. Like a well-rooted plant on the South Dakota prairie, it survives, at least for now.
If you've been to the rally, you know it as an organic collection of riders that congregate in every part of the Black Hills. There are usually streets closed for motorcycle-only parking in Custer, Keystone, Hill City and of course, Sturgis. And the trip from Custer to Sturgis during a regular week of summer takes almost 90 minutes.
Everyone agrees that there will be motorcycle riders in the Black Hills during the week of August 7 to August 13. Maybe lots of them…like hundreds of thousands. The City of Sturgis indicates that most of the riders who contact the rally say they are coming no matter what. (Yes, we love our freedom to do what we want to do.)
But there's a tug of war going on in the City of Sturgis. Most businesses that rely on rally attendees for a significant part of their annual revenue, are pushing for a full-on party just like every year. Many residents of the area (which has had minimal impact from the COVID virus) are worried that an influx of visitors may leave something behind, other than their money.
Within the motorcycle industry, there are mixed feelings, too. Companies that generate lots of revenue at Sturgis feel compelled to be there. Companies that use Sturgis for marketing (not sales) may be hoping for a postponement of the celebration of the 80th Sturgis Rally. Without exception, companies that send their own employees to Sturgis are sensitive to putting them into an environment where social distancing is not the norm.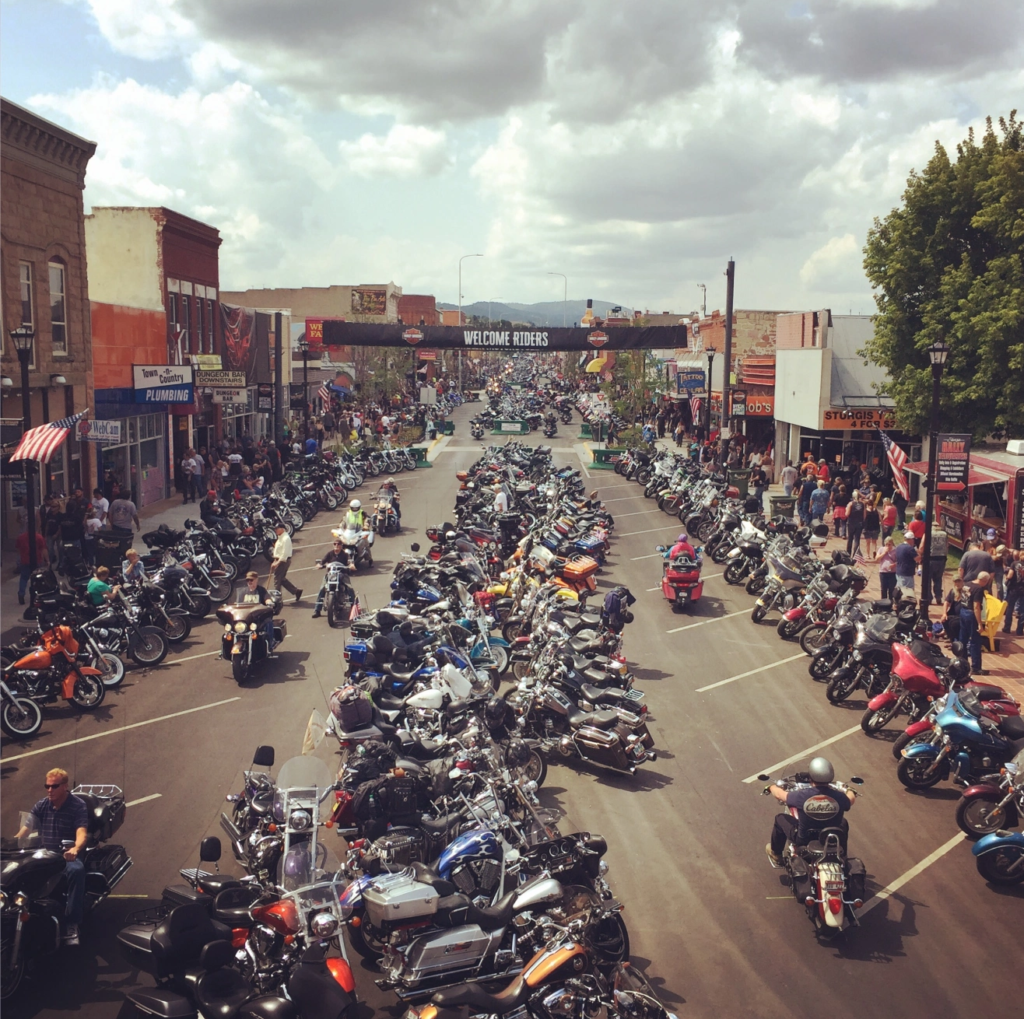 So the City and its Rally Committee are working hard to get feedback from all their constituents: citizens, local business owners (including J&P Cycles), vendors who rent space from the city, and especially sponsors. All of this input will impact the City Council's vote on June 15.
But the City is only one voice is this discussion. As my friend Marilyn Stemp reminds me, nobody owns this rally. Buffalo Chip Campground owner Rod Woodruff, we know him as Woody, has done a series of videos reaffirming that the Buffalo Chip will be operational during the rally and that we all need to watch out for ourselves. He advises that there will be plenty of hand sanitizer on-site, but bring some of your own, too. Other campground owners are all-in as well, and the folks from Pappy Hoyle Campground (official campground of the Harley Owners Group) added a whole bunch of new camping spots for 2020 and they are all booked up. Calls for campsites far exceed the number of cancellations so far.
So the Sturgis City Council's decision on June 15 will impact what happens in the City, but not what happens in the Black Hills, when thousands of fun-loving, freedom-seeking motorcycle riders arrive. It's possible that the city will make some changes, but they realize that they will certainly have to handle traffic and infrastructure when the Black Hills is busy. And it's entirely possible that other places like Custer and Hill City will follow Sturgis' lead on making changes.
We'll know more about the official decision next week. Tomorrow's post on Piehl's Spiel will address what a post-COVID Sturgis may look like.