Story and Photos by ITN European Reporter Herve' Rebollo.
Salut à toi American rider,
You may remember I sold my lovely Dyna in last November. It was time for me for having a new motorcycle project.
And it was supposed to take two or three months maximum. The new bike was already bought … I was soooooo naive.
I just forgot that we're living an international crisis and when you order parts from another continent … you just can wait… and wait… and wait again …
And I'm waiting.
We're now almost in May and the work on my new Harley is still in progress by lack of parts …
Thank you so much for listening me complaining.
Special thanks to Marylin Stemp / Jack Mcintyre (IRON TRADER NEWS), Mona Alsop / Jeremy Danser (BIG BEAR PERFORMANCE) and Brady (BAGGER NATION) for their kind help in this parts quest …
So, it means that for my annual spring ride with my blond, I had to rent a bike.
Ok, let's go, a classis Electra will be perfect. Especially if this one is equipped with OHLINS suspensions.
Frankly, it really makes a great difference if you're engaged on a long trip on tiny European roads.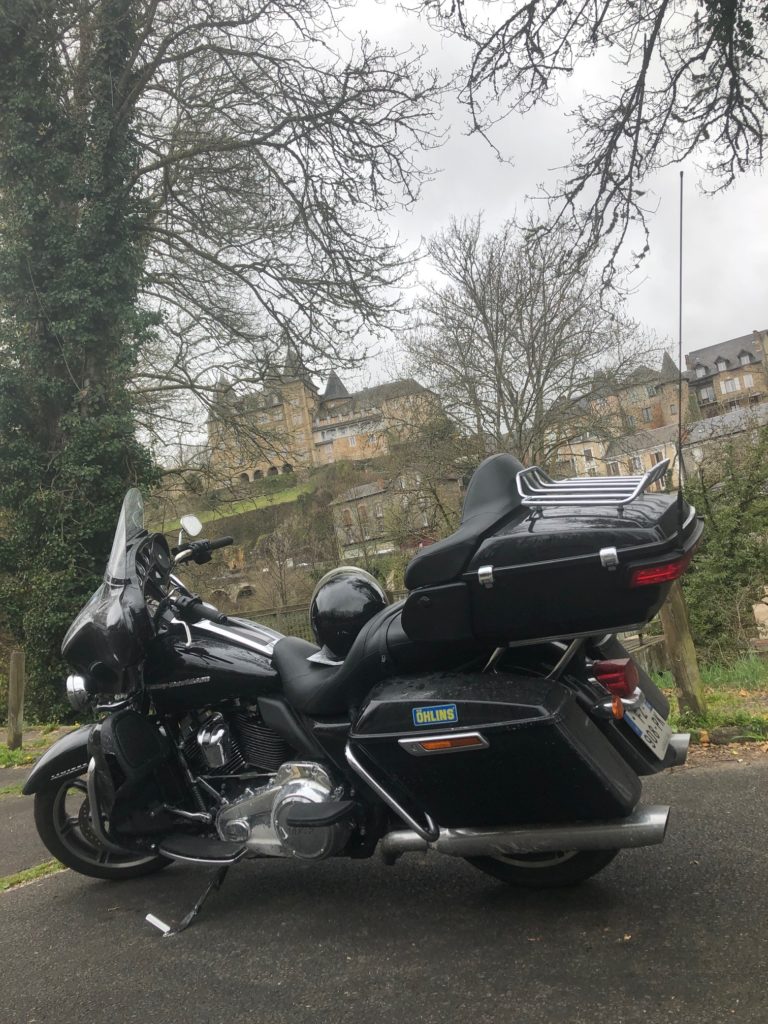 Of course, the idea was to cross France, with a light equipment, in a cool wind, under the sun, among little birds, and so on, to join the great sunny South.
Failed!!!!!!
The weather, on the first part of the trip has been horrible.
The second day we even have experienced 14 Fahrenheit degrees.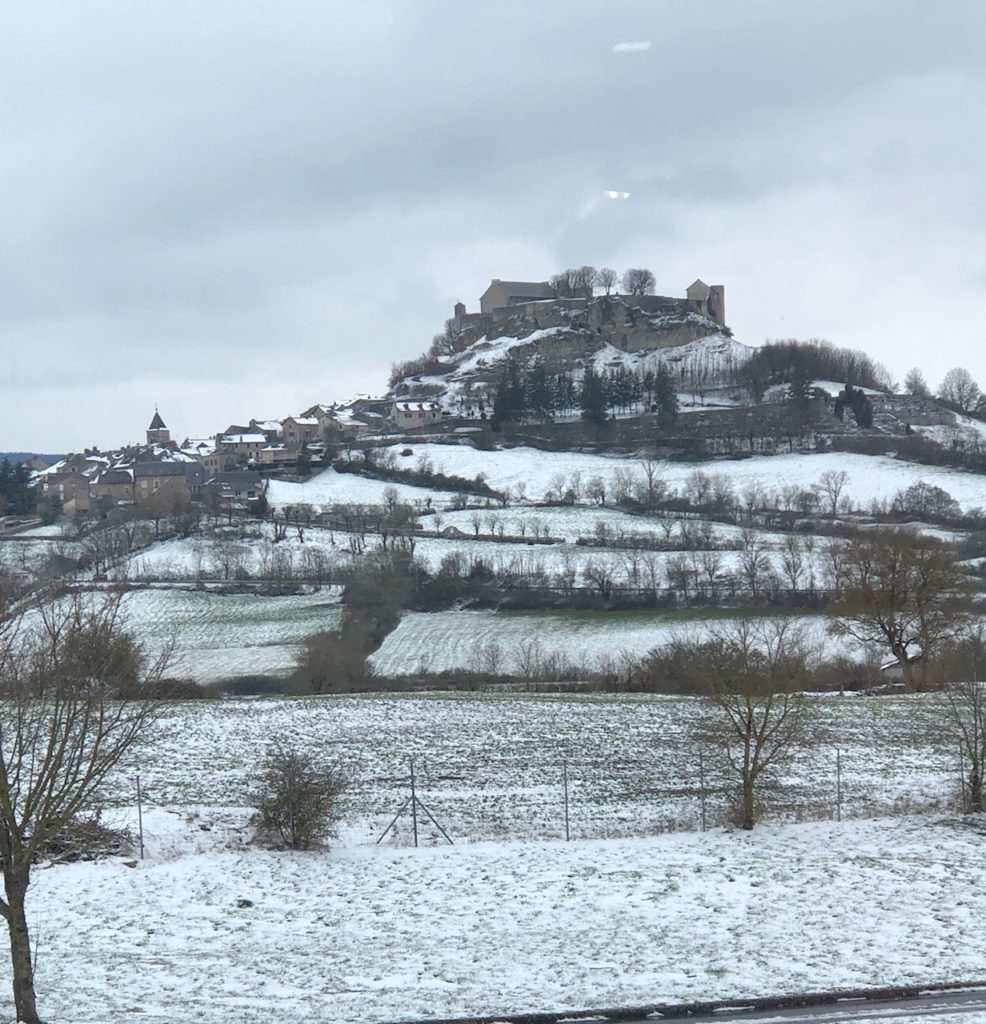 So, you can imagine how much it was pleasure having breaks in some little restaurants.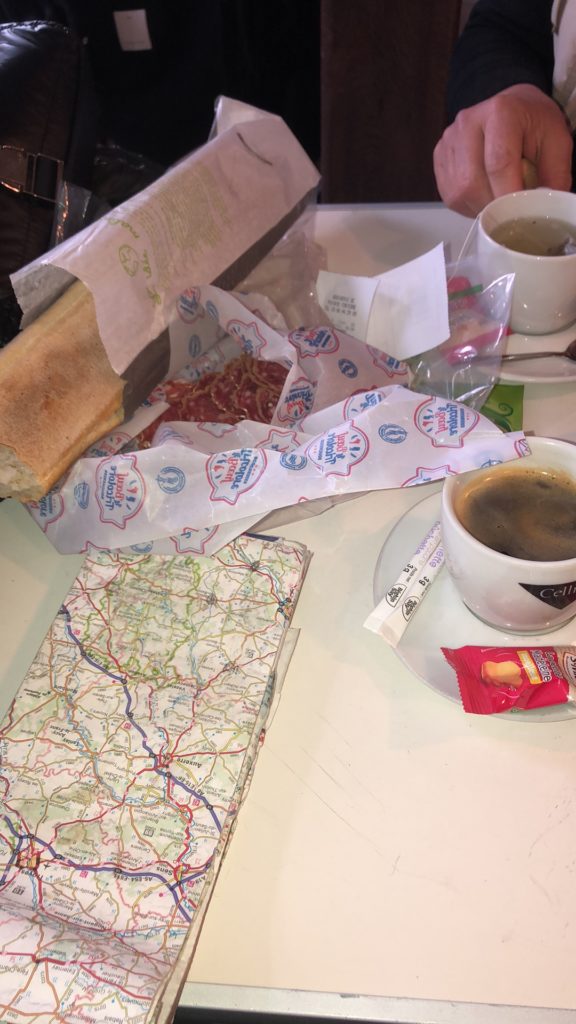 At last, on the third day, no more snow. But, still under a grey sky, in a cold wind, the rainsuit was still very useful.
Aren't we supposed to be on Springtime on this early April?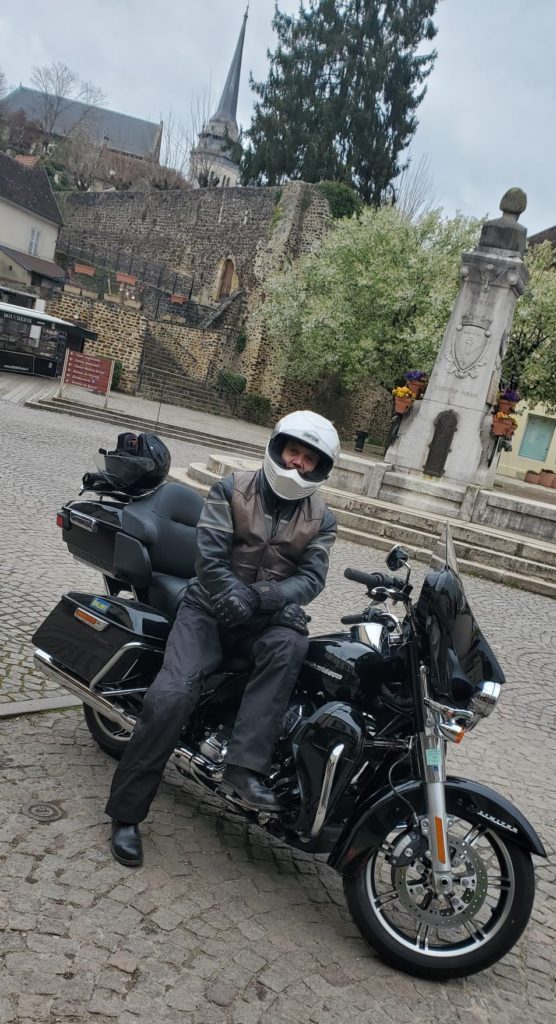 It permit us to make a stop at the famous international race circuit of NEVER MAGNY-COURS. The circuit is a 4.411 km (2.741 mi) motor racing circuit located in central France, near the towns of Magny-Cours and Nevers, some 250 km (160 mi) from Paris. It staged the Formula One French Grand Prix from 1991 to 2008, and the 24-hour Bol d'Or motorcycle endurance events from 2000 to 2014. It hosted the French motorcycle Grand Prix in 1992, and the Superbike World Championship in 1991 and annually since 2003. Magny-Cours has hosted several additional international championships, like the World Sportscar Championship, World touring Car Championship, FIA GT Championship  and Formula 3 Euroserie. Also, the FFSA GT Championship has visited the circuit since 1997. A campus of the French engineering college is also located on the circuit, as well as the museum of French monoplace.
But our main target was still the South and its SUN!!!!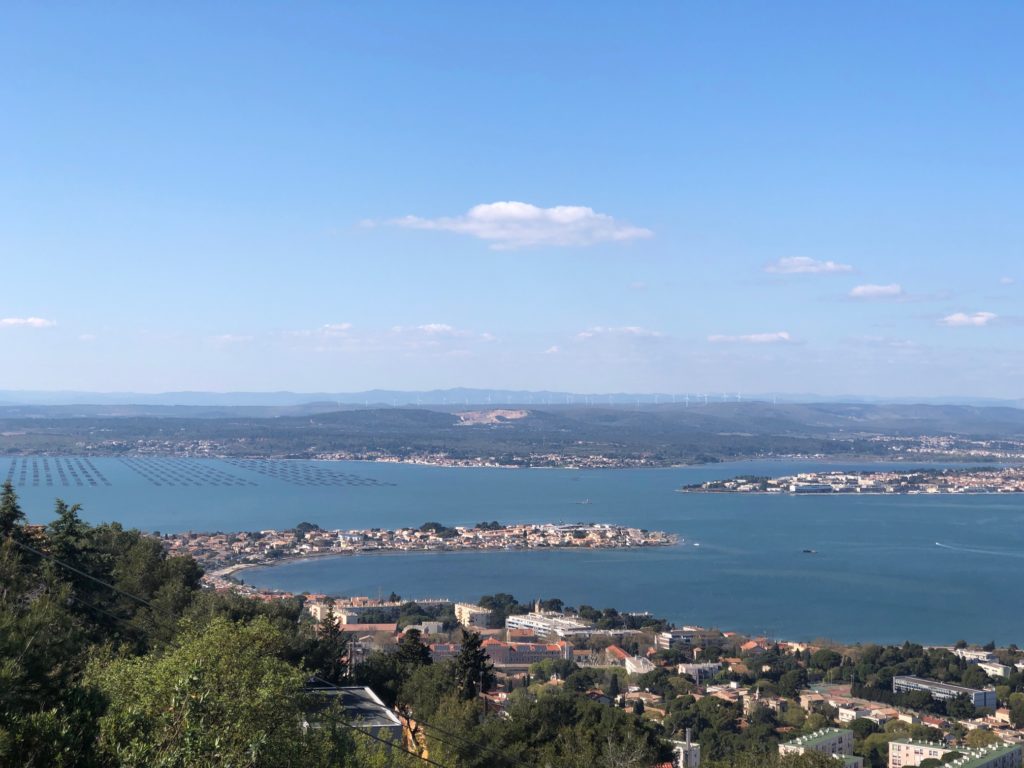 The second idea (after having some sunny moments) was … having great meals.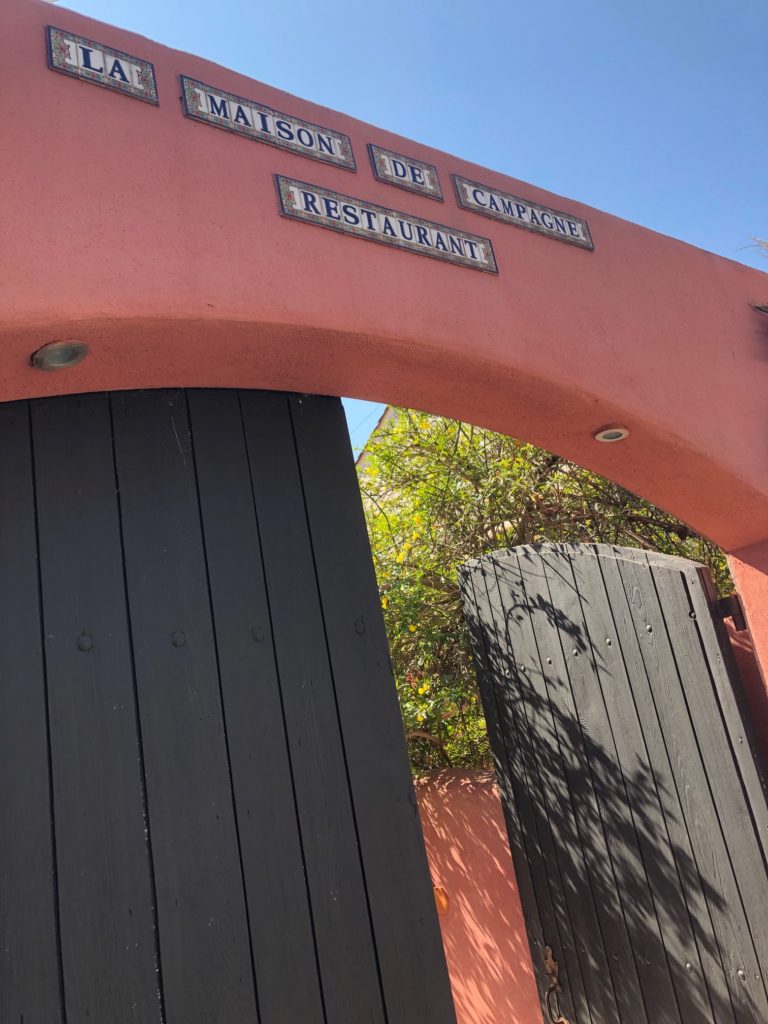 And, yes, we have been successful …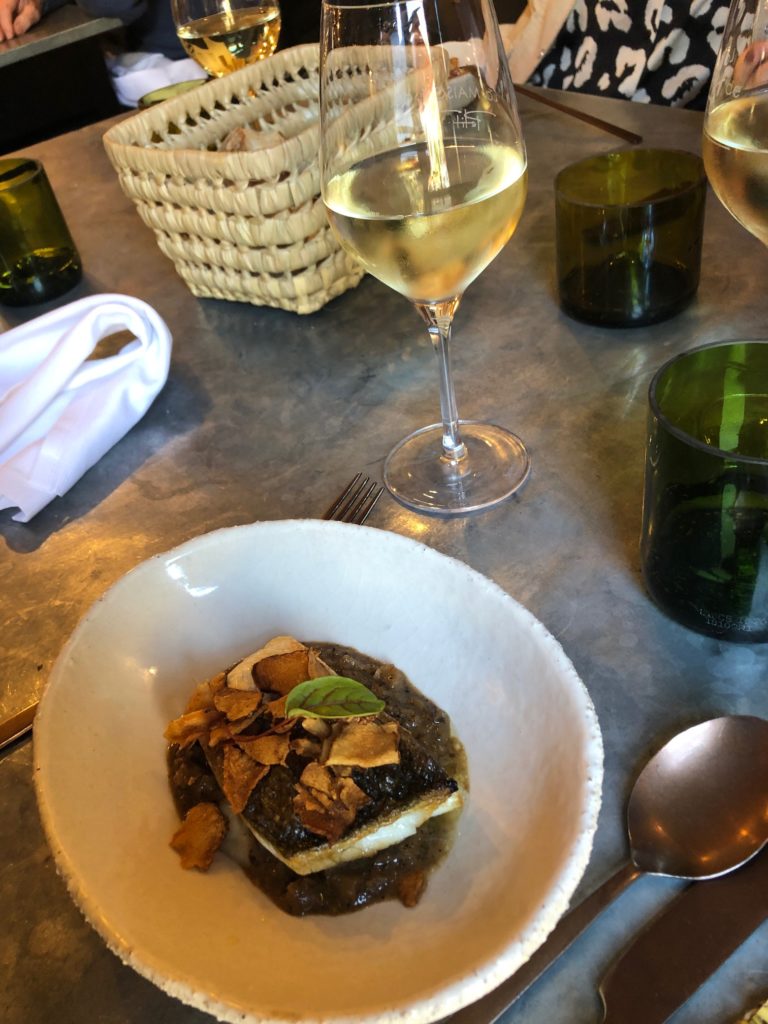 Very successful …Simply a blast!!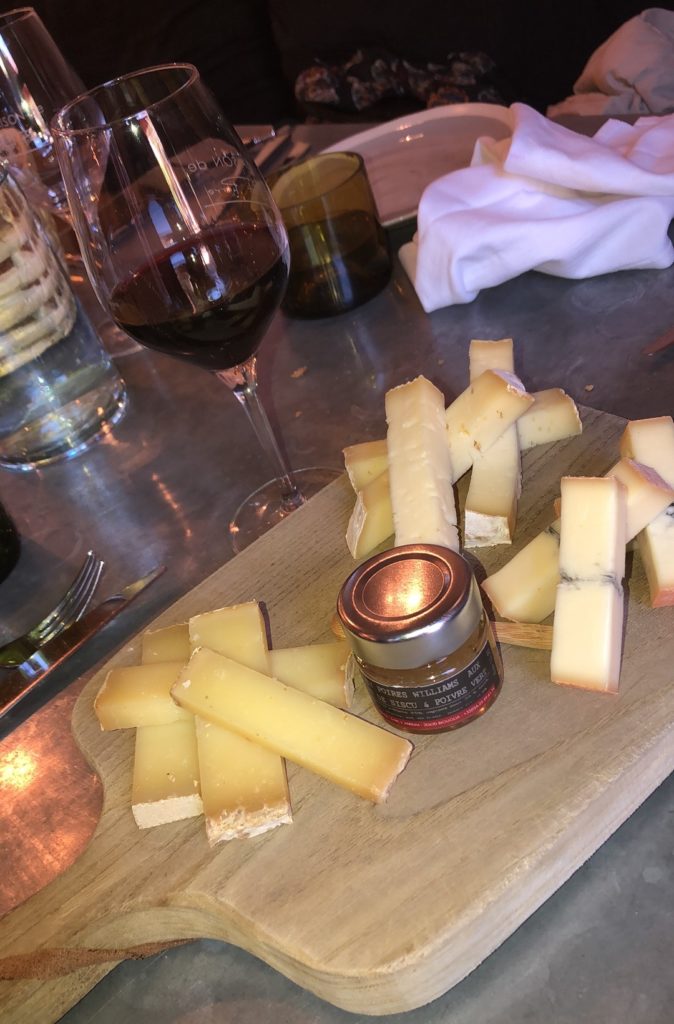 The third idea was to visit some old and nice traditional places, villages, old cities with traditional architecture. The choice is large in this part of France.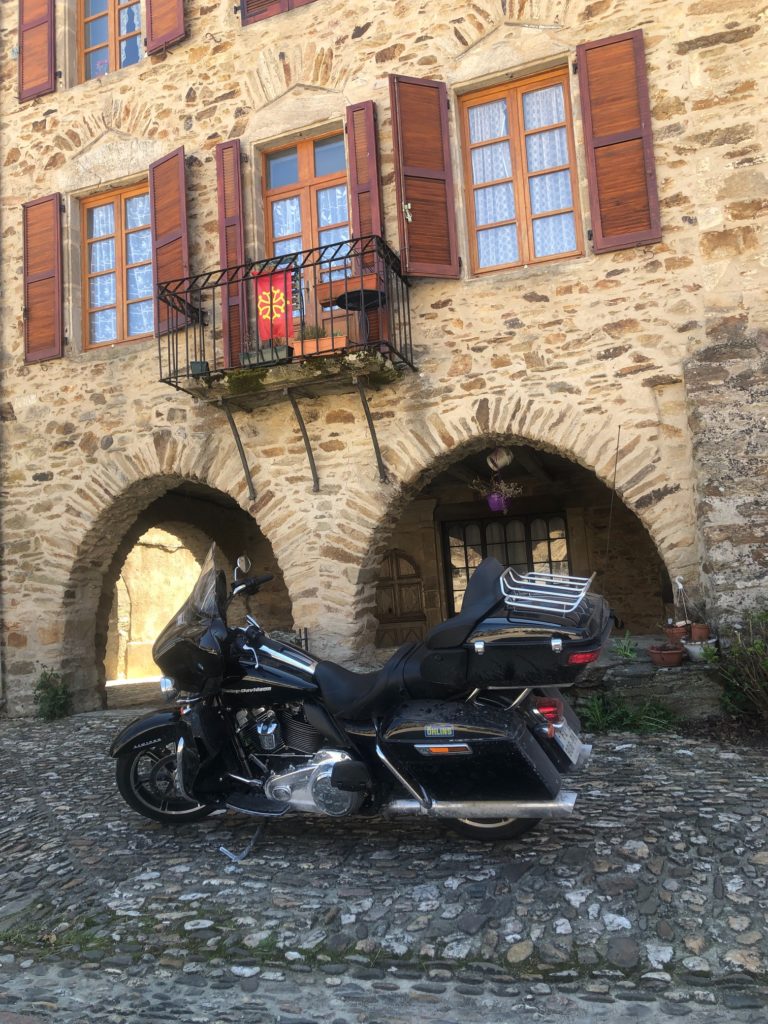 So we first visit the beautiful village of Sauveterre-de-Rouergue which is a commune in the Aveyron department in southern France, known as one of the most beautiful villages of France.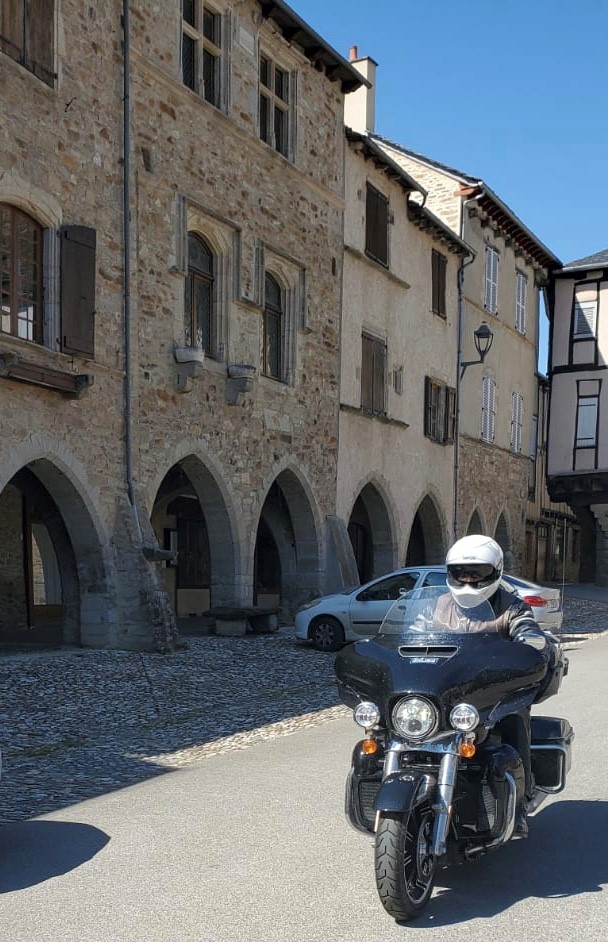 The village is a royal 13th century bastide which was fortified at a later date.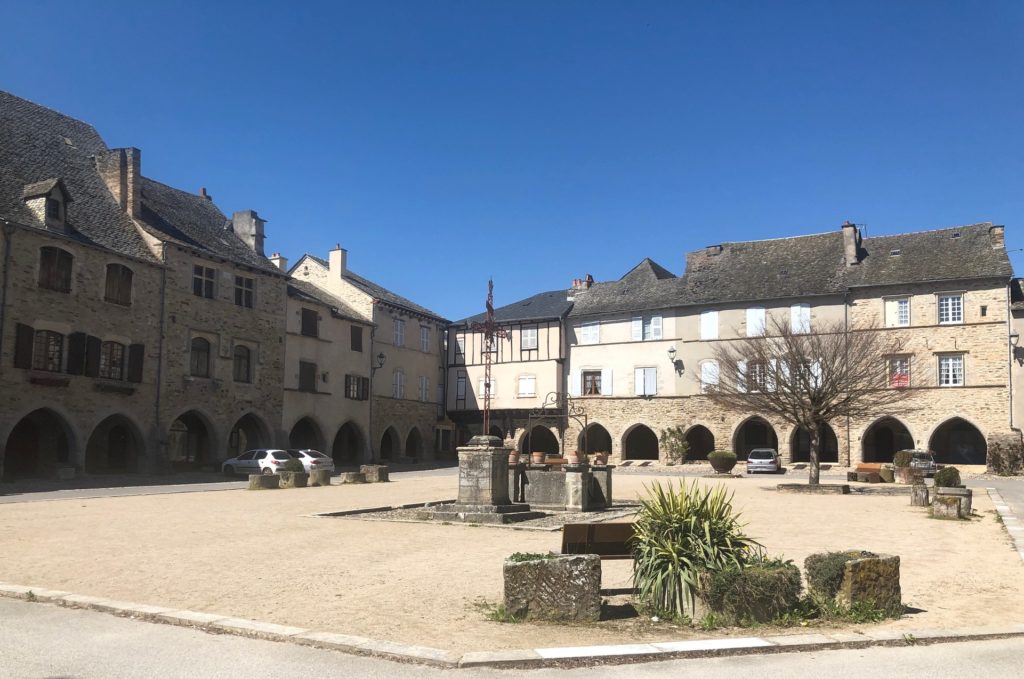 Sauveterre-de-Rouergue is worthy of a visit at any time of year. The ramparts around Sauveterre-de-Rouergue are still partly intact, and the houses have been beautifully preserved, together giving the feeling that this village has been suspended in time. Like many of the bastides in the area the key to this village is the central square which is flanked by grand town houses towering above the classic arcades.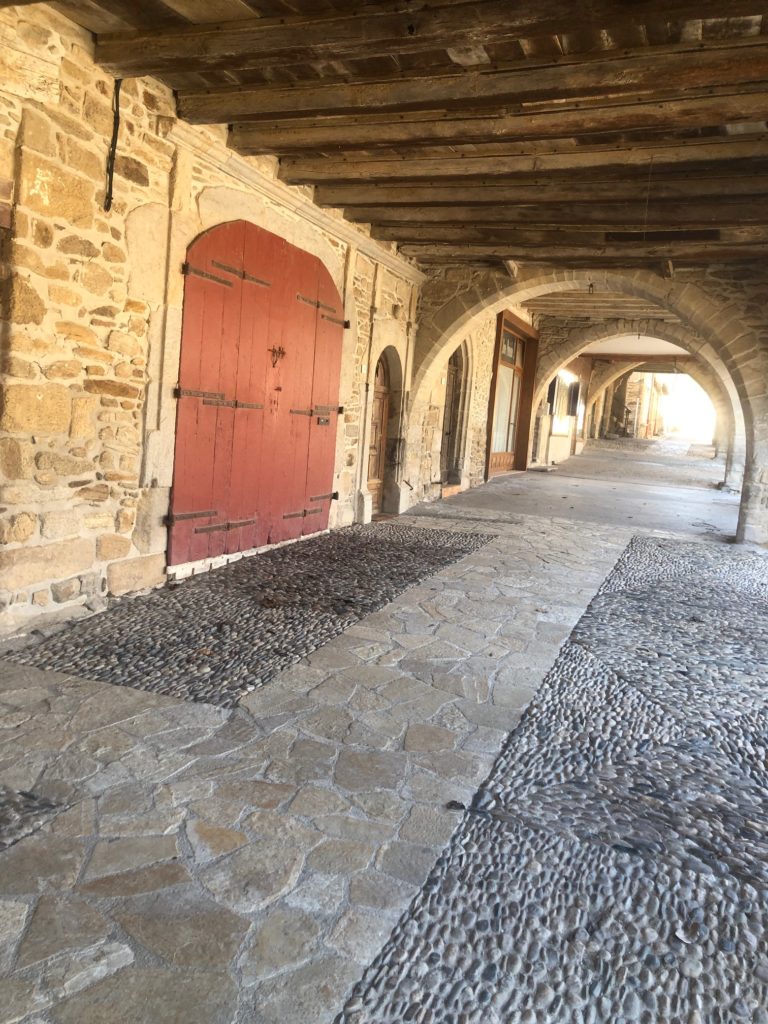 Many of the buildings are half-timbered construction and capped with the regional lauze rooves, incredibly steep, housing one or even two layers of attic rooms looking out over the cobbled square.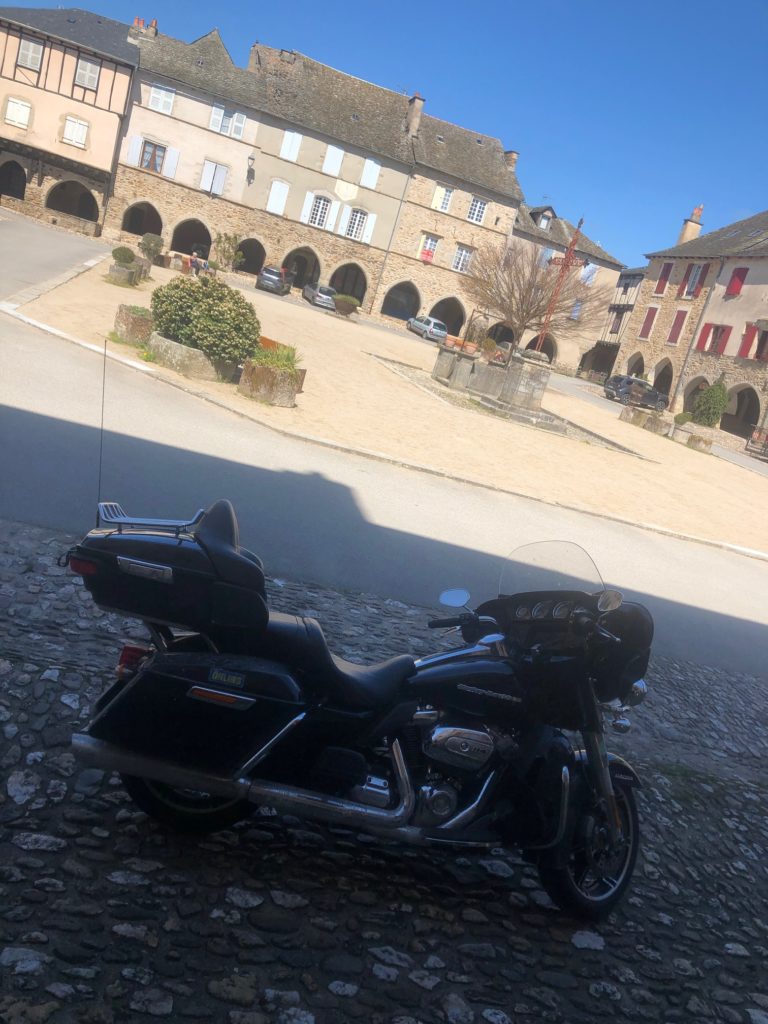 The surrounding streets contain medieval houses, many of which are half-timbered houses with interesting features.
The main historical monument of importance in Sauveterre-de-Rouergue is the Collegial Church of Saint-Christophe, and you can also see two of the original entrances into the town through the fortified walls.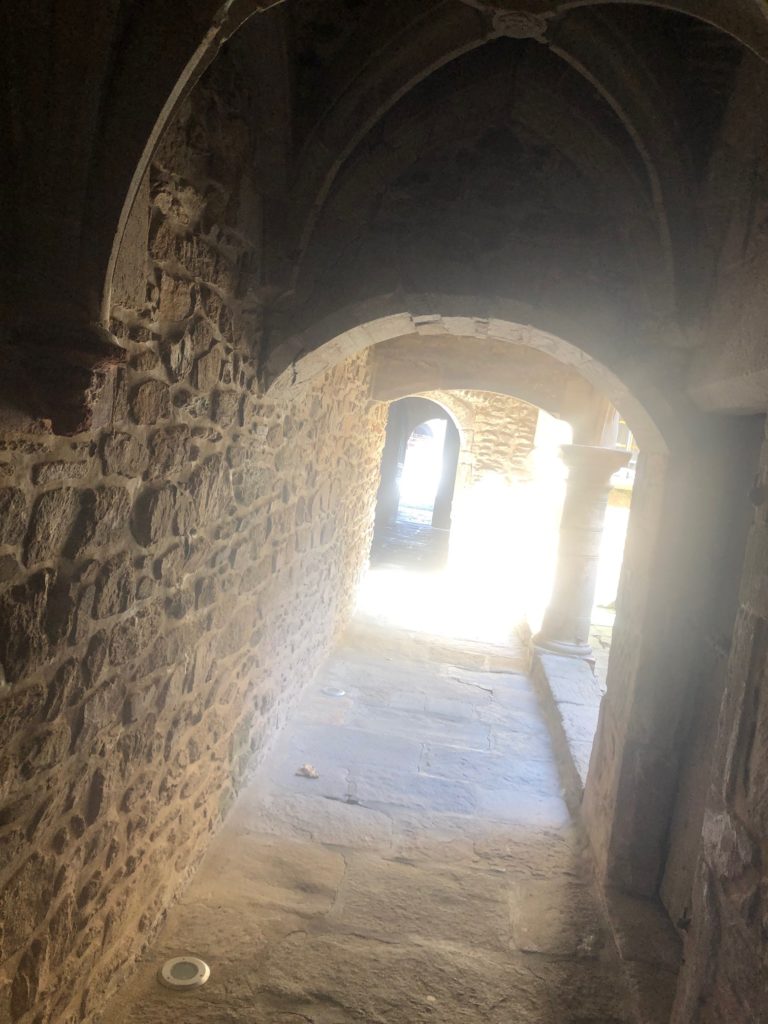 More often than not when you visit Sauveterre-de-Rouergue you will find yourself alone in the central square, left to enjoy the peace and tranquillity even in the height of the season.
And having a coffee here, at the terrace of Bar des amis, has been a great moment of peaceful relaxation.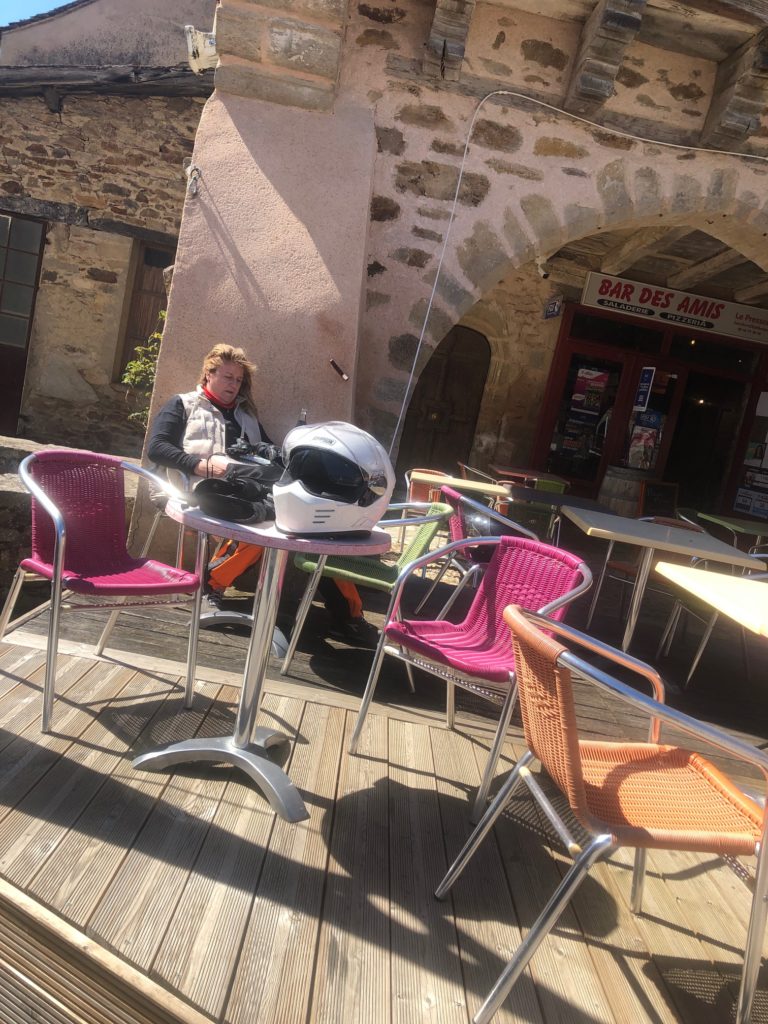 The fourth idea of this trip was to get absolutely lost deep in the heartland. Target reachs in the  amazing region of Périgord!!!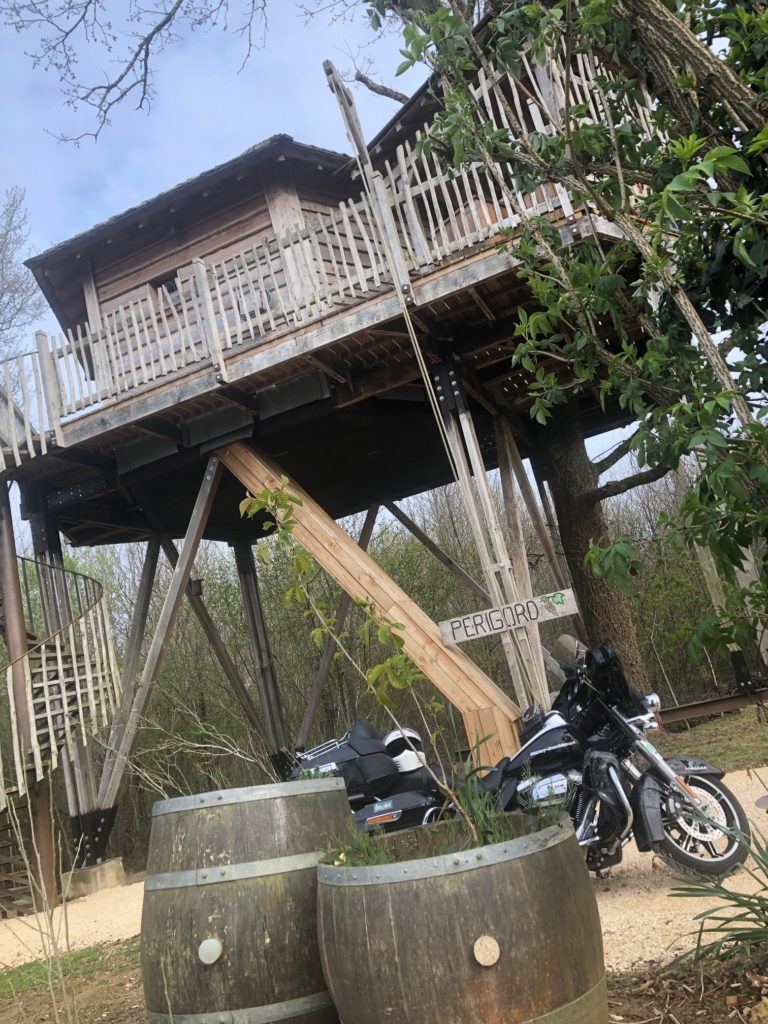 Périgord is a natural region and former province of France, which corresponds roughly to the current Dordogne department. It is divided into four areas called the Périgord Noir (Black), the Périgord Blanc (White), the Périgord Vert (Green) and the Périgord Pourpre (Purple). The geography and natural resources of Périgord make it an unspoiled region rich in history and wildlife, and the newly created Parc Naturel Régional Périgord-Limousin aims to conserve it as such.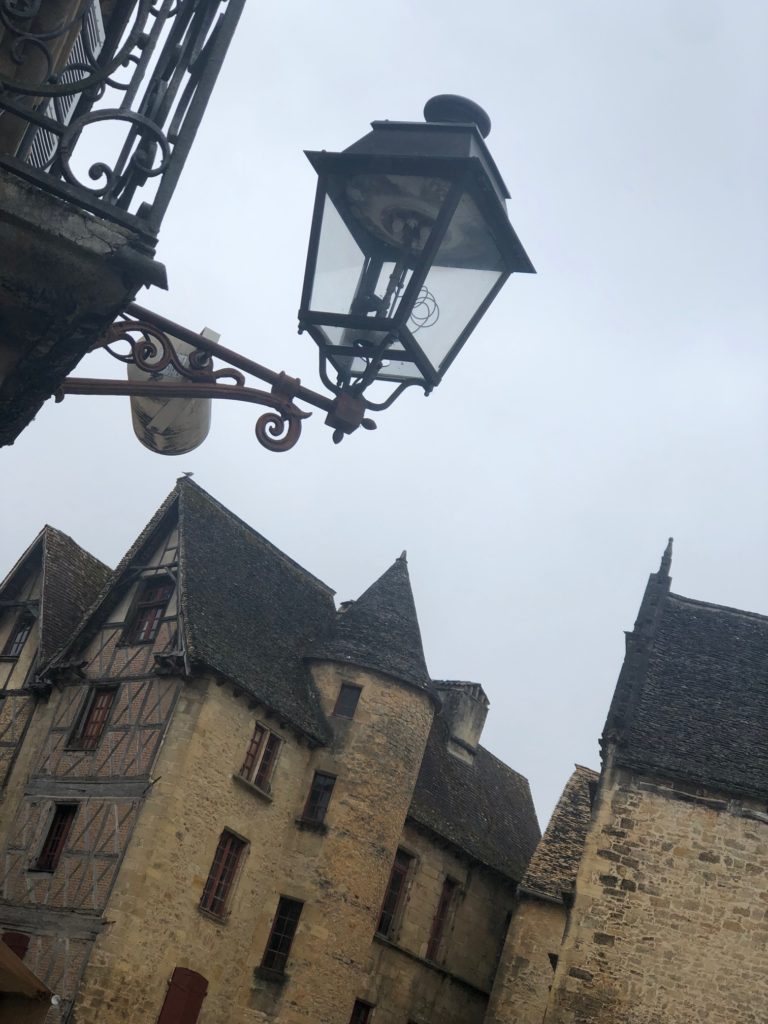 Périgord is noted for its cuisine, especially its duck and goose products, such as confit de canard and foie gras. Regional cuisine features truffles, which are unearthed among oak trees by trained pigs and dogs between November and March. Geese are penned in November and force-fed corn cooked with fat and salt; geese and ducks are slaughtered by Christmas for foie gras. The wings and thighs are seasoned and canned. Wild boars are occasionally raised for pâté. Much of the area is forested, and mixed farming is common. Traditional industries include food processing and the manufacture of textiles, wood, and leather products. Tourism has developed in many parts of the region (in summertime people from all over Europe come to spend some vacations in this region).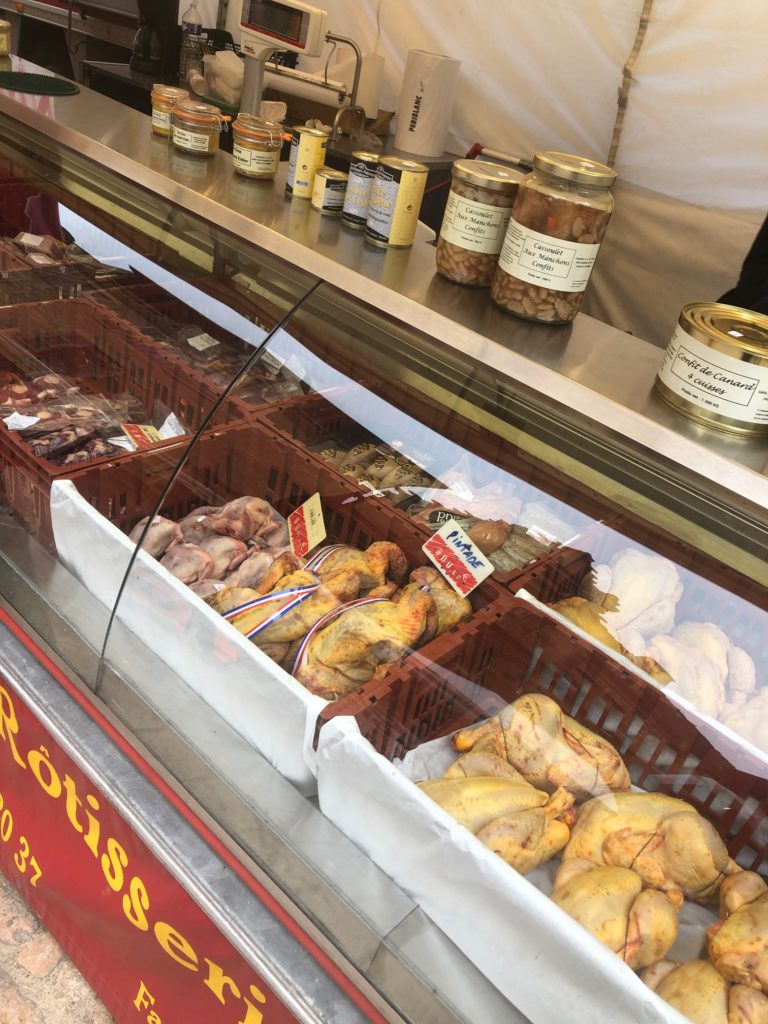 Périgourdine wines include Bergerac (red and white) and Monbazillac.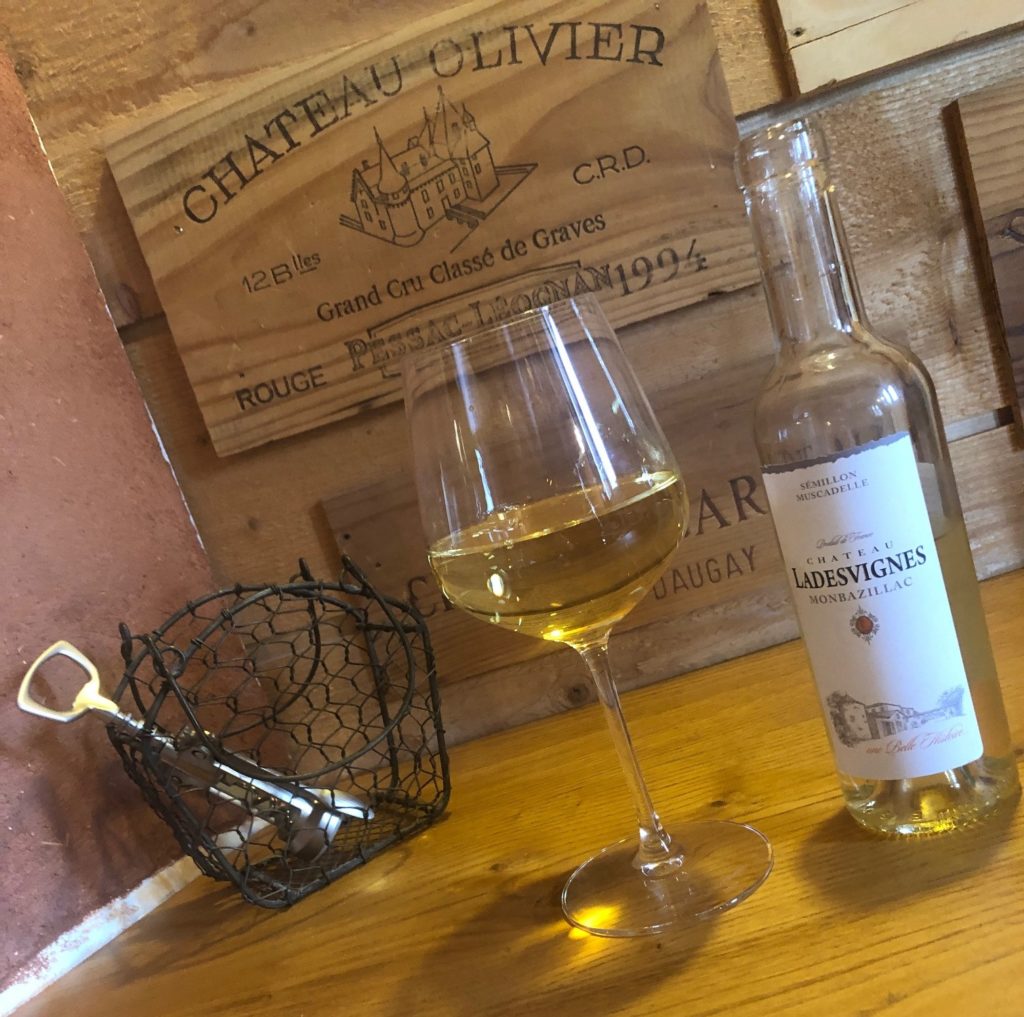 In this magnificent national natural parc we wanted to keep close with the nature.
So, lets sleep in a tree!
With all the modern comfort of course!!!
On the fifth day, it was time to visit one the most important city of Périgord, named Sarlat-la-Caneda.
Located to the east of the department, Sarlat is now one of the most beautiful medieval ensembles in Europe. Protected from modernism by law, Sarlat has preserved the picturesque of its alleys and the beauty of its monuments. The city holds the record of density in historic monuments classified or listed in the national inventory with 65 monuments and protected buildings.
To go through its alleys is to read almost a thousand years of authentic architecture where, from the pavement to the roofs of slate, predominates this hot and blond stone …
Rooted in the heart of its terroir, Sarlat is the ideal place to discover the gastronomy Périgourdine: in paradise of truffles, mushrooms, foie gras, candies, pies, and fine delicatessens of country, the périgourdins related have been able to maintain for centuries, this great culinary tradition, a true quintessence of aromas and flavors.
The city is very lively throughout the year with its bi-weekly markets on Wednesday and Saturday morning, a must-have stage during a stay in Périgord.
Sarlat is a medieval town that developed around a large Benedictine abbey. This abbey appears in records as early as 1081 and was one of the few in the region that was not raided by the Vikings. The name for the abbey church was Saint Sacerdos by 1318; in the 20th century, it would become a cathedral under pope John XXIII.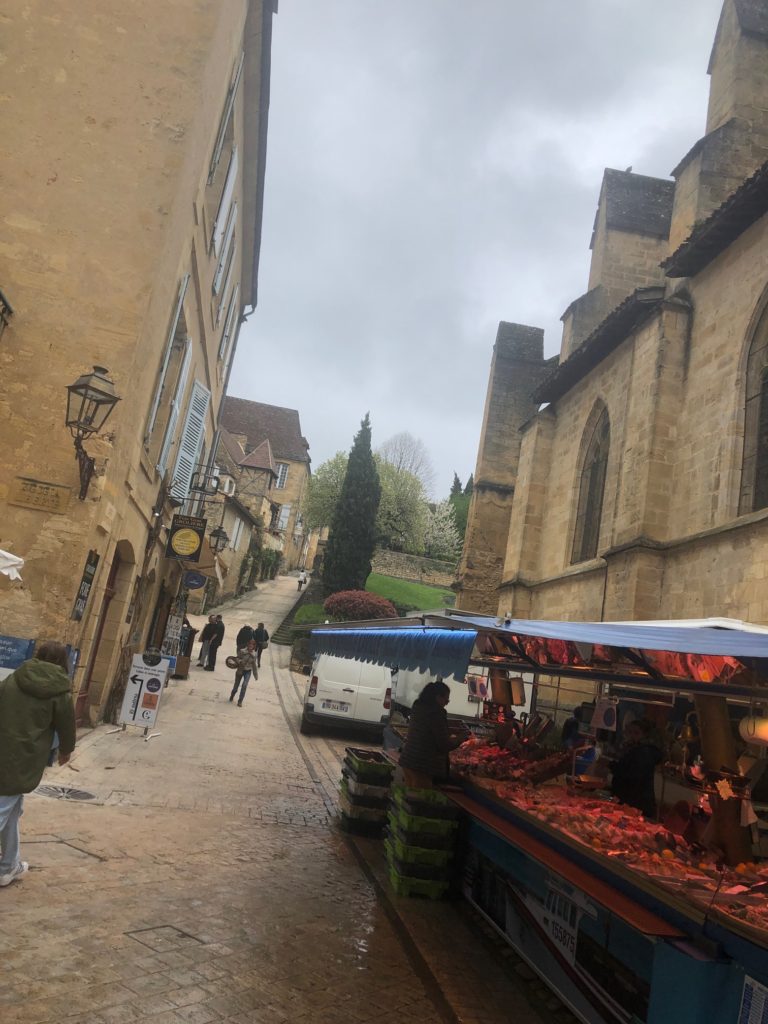 Because modern history has largely passed it by, Sarlat has remained preserved and one of the towns most representative of 14th-century France. Its historic centre, was added to France's Tentative List for future nomination as a UNESCO World Heritage Site in 2002. The centre of the old town consists of impeccably restored stone buildings and is largely car-free.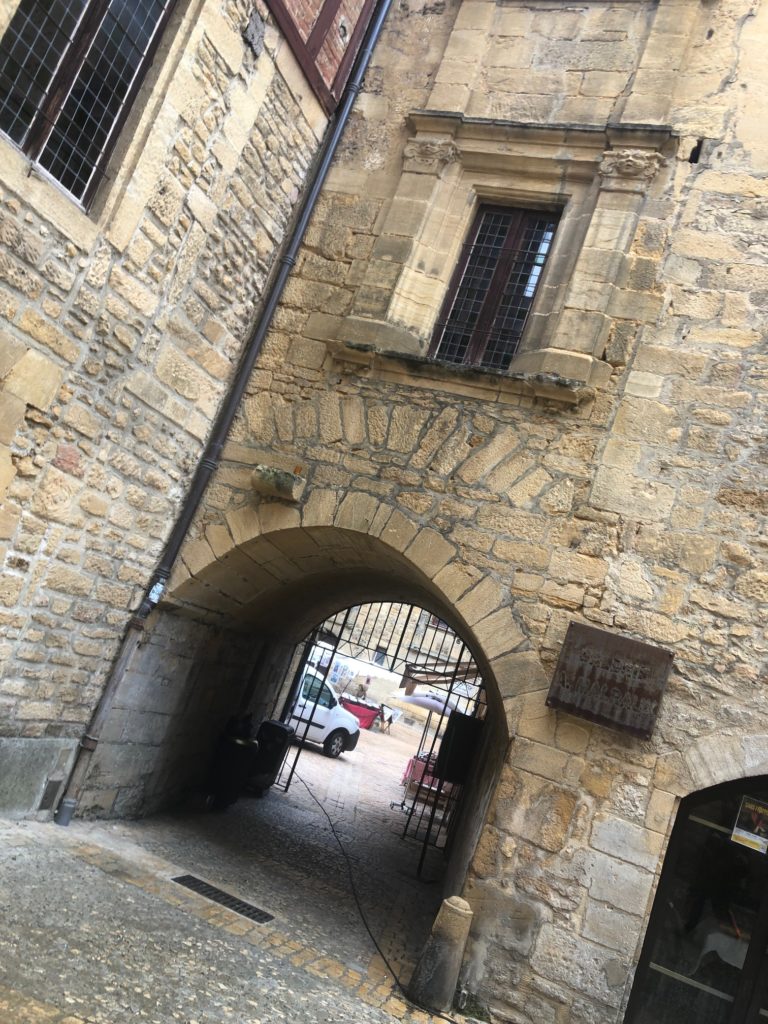 On the sixth day, it was time to take the way back home … We took time to make some local urbex (urban exploration).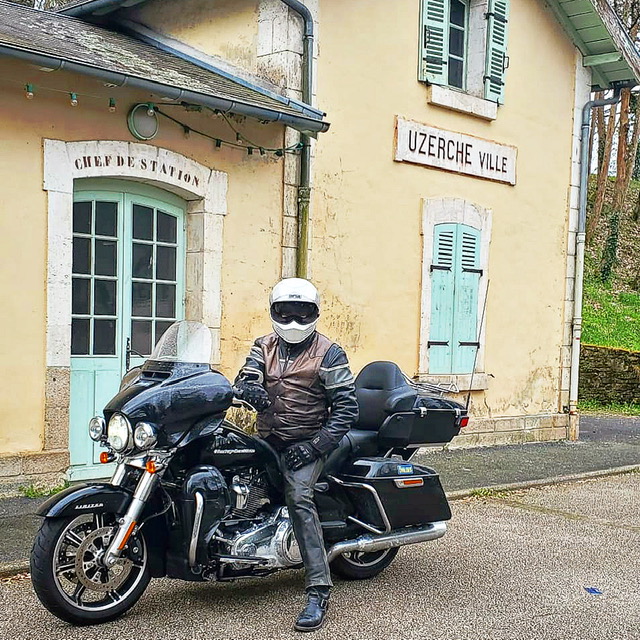 Each time I cross the old France, it's magical, this country is so nice and offer so many beautiful place and sites.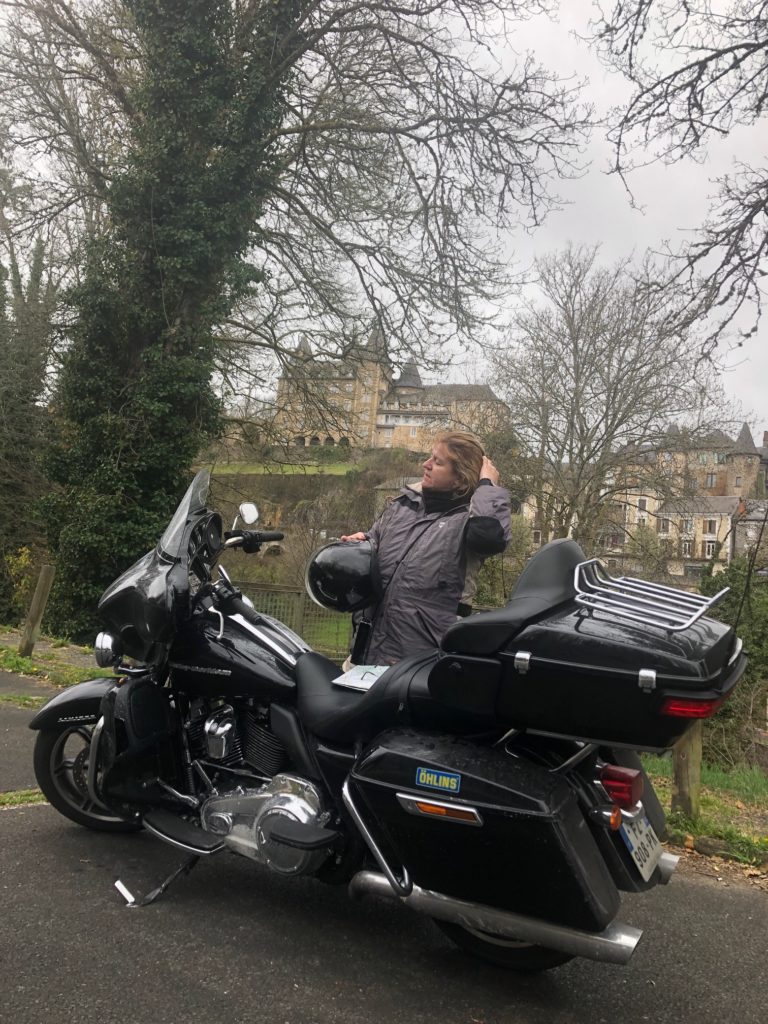 Even when it's rainy (yes, again), it's always such a pleasure to ride this country …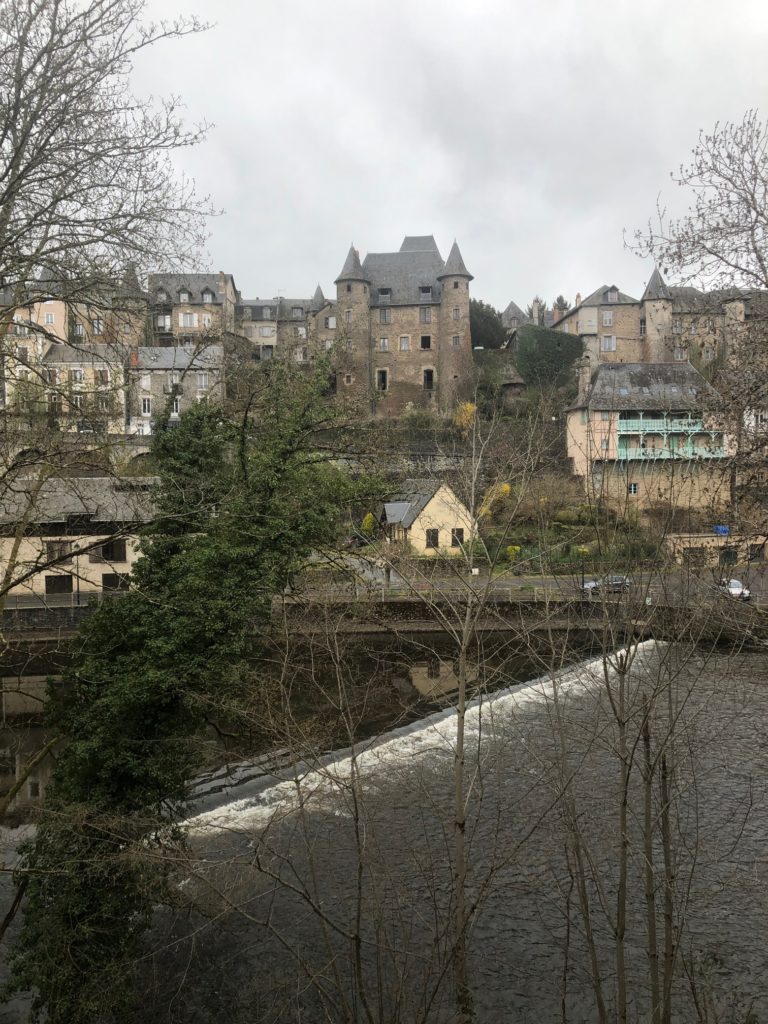 Please, come to visit us, I'll be your guide and for sure you will enjoy it as never!!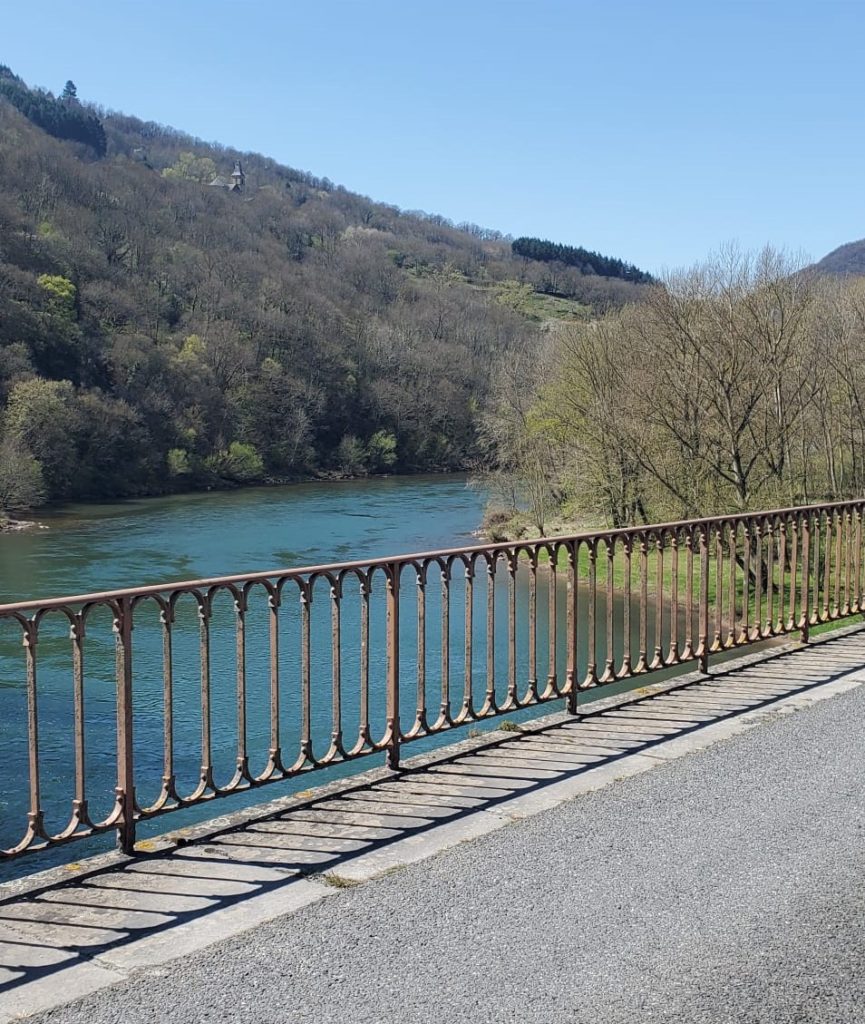 Hervé your French biker friend.