Story & Images by Jack McIntyre
As a well traveled motorcycle industry photographer, I've had my fair share of crazy situations through the years. I've owned everything from Fatboys to custom choppers and was known for moving around a rally with all of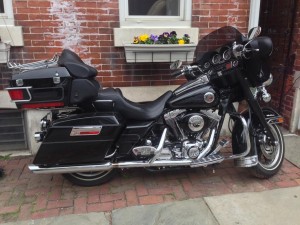 my camera gear hanging from my neck. I've also taken my fair share of risks, helmet off, no gloves, never wore a jacket, but as I age, I become all the wiser. I'm not saying that I won't occasionally ride around Philadelphia, Daytona, or Sturgis helmet free, because I will, but when heading out on any kind of road with some speed, I'm gearing up.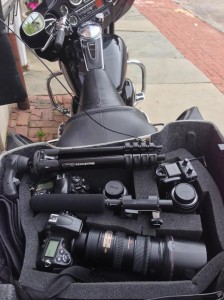 Now a days I ride a Harley-Davidson Ultra Classic. In my wildest dreams I never though that I would ride such a bike, but the truth is, I can't believe that I didn't buy one 20 years ago. Back to carrying my gear, check this out: Room for everything plus side bag room for clothes and so on. I'm officially spoiled. That all being said, the rallies are a long long way from Philadelphia where my studio is, so I find myself on the long road to wherever more than not. I'm not talking about 100 miles, I'm talking about 1000 miles and more. Even my daily commute to my studio is 45 miles round trip up one of the county's fastest highways, so protection has become quite the issue.
This is what changed my mind & I'm almost glad it happened. One day last year I was headed up I95 North towards New England. No helmet, regular sunglasses, and in the forward distance I see what looks like a bird coming at me. As it got closer, with a quarter second to spare, I could see that it wasn't flying towards me, it was bouncing off the highway right towards my head. Passing me at the speed of light, it looked to be a huge metal bolt, and the truck in front of me was losing more of them. THAT WAS IT, I turned around, went to my local Harley-Davidson dealer, and purchased what I believe to be the best helmet I've ever had.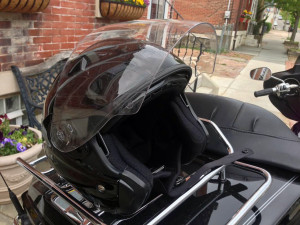 It's a Trail 3/4 Helmet with Shield. Full face clear shield for high winds which opens forward for some extra air, and within the inner helmet, a pop down sun shield for afternoon rides. It's an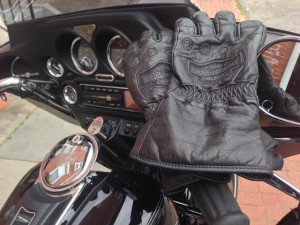 "all in one" piece of attractive protection.
Let me blend this into another subject, which is confidence. I didn't stop at the helmet addition to my gear, I now wear my original Harley leather gloves and a lightweight nylon protective jacket. When I say the word confidence, what I mean is, I'm not worrying about small pieces of road debris, rain, or cold weather while I try to concentrate on the drivers around me & the crater size pot holes that are everywhere. I feel better about my riding conditions and with that, my concentration level increases to the road around me, not what's flying at me (as much).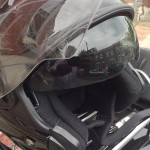 There are lots of great brands on the market, I've tried many, But for me, what Harley-Davidson offers concerning protective riding gear is second to none. Just as it is difficult to top their R&D in each model of motorcycle they design, their products are equally of the same quality. So, if you see a big old black H-D Ultra Classic at your next rally with cameras popping from the tour pack, find me, I'll get you in pictures.