Story by Marilyn Stemp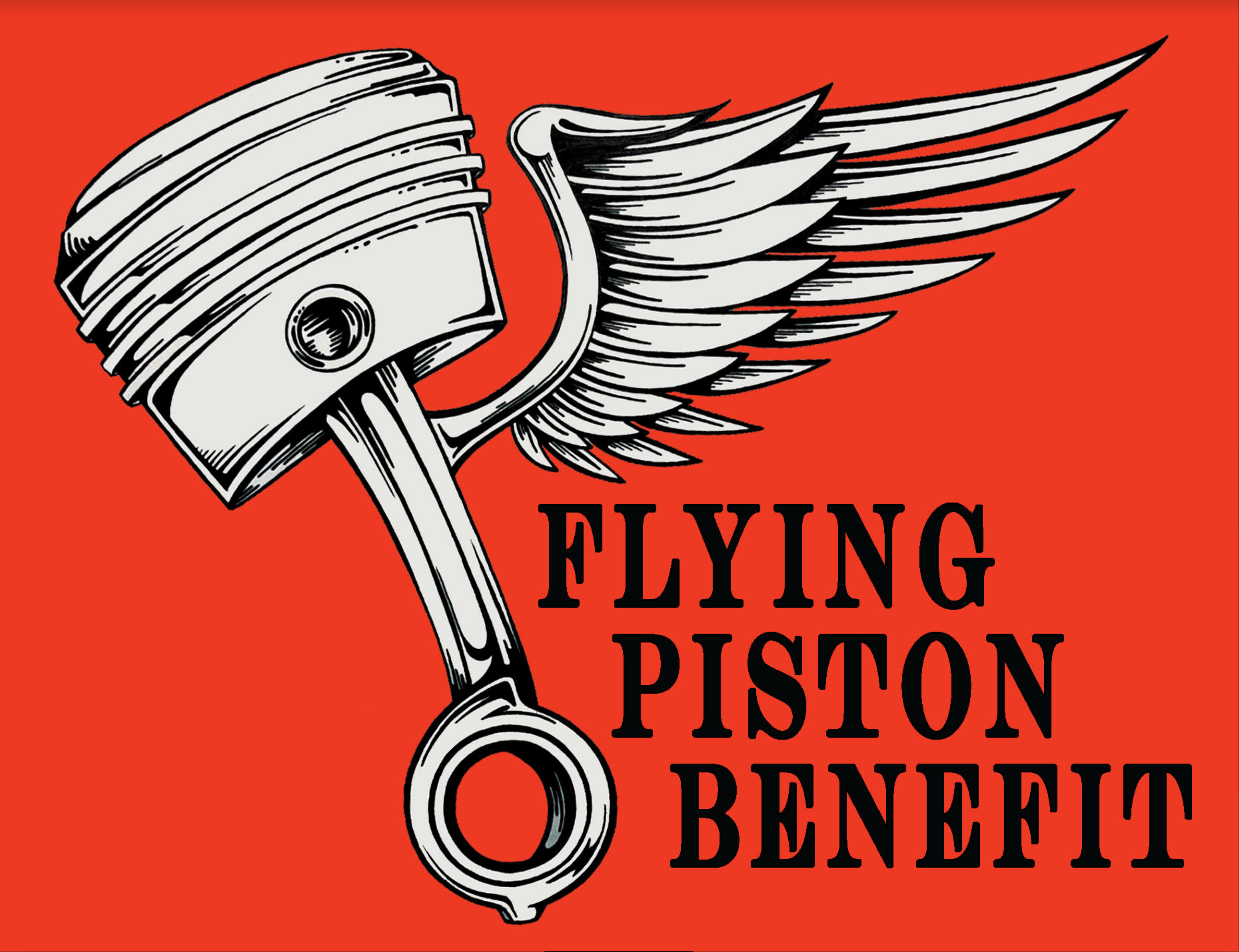 He really didn't stand a chance: when I talked to Eric Herrmann at the Mecum Las Vegas Motorcycle Auction in 2018, he complimented the inaugural class of tiny customs being auctioned then. Naturally, I asked if he'd paint one the following year and he couldn't say no!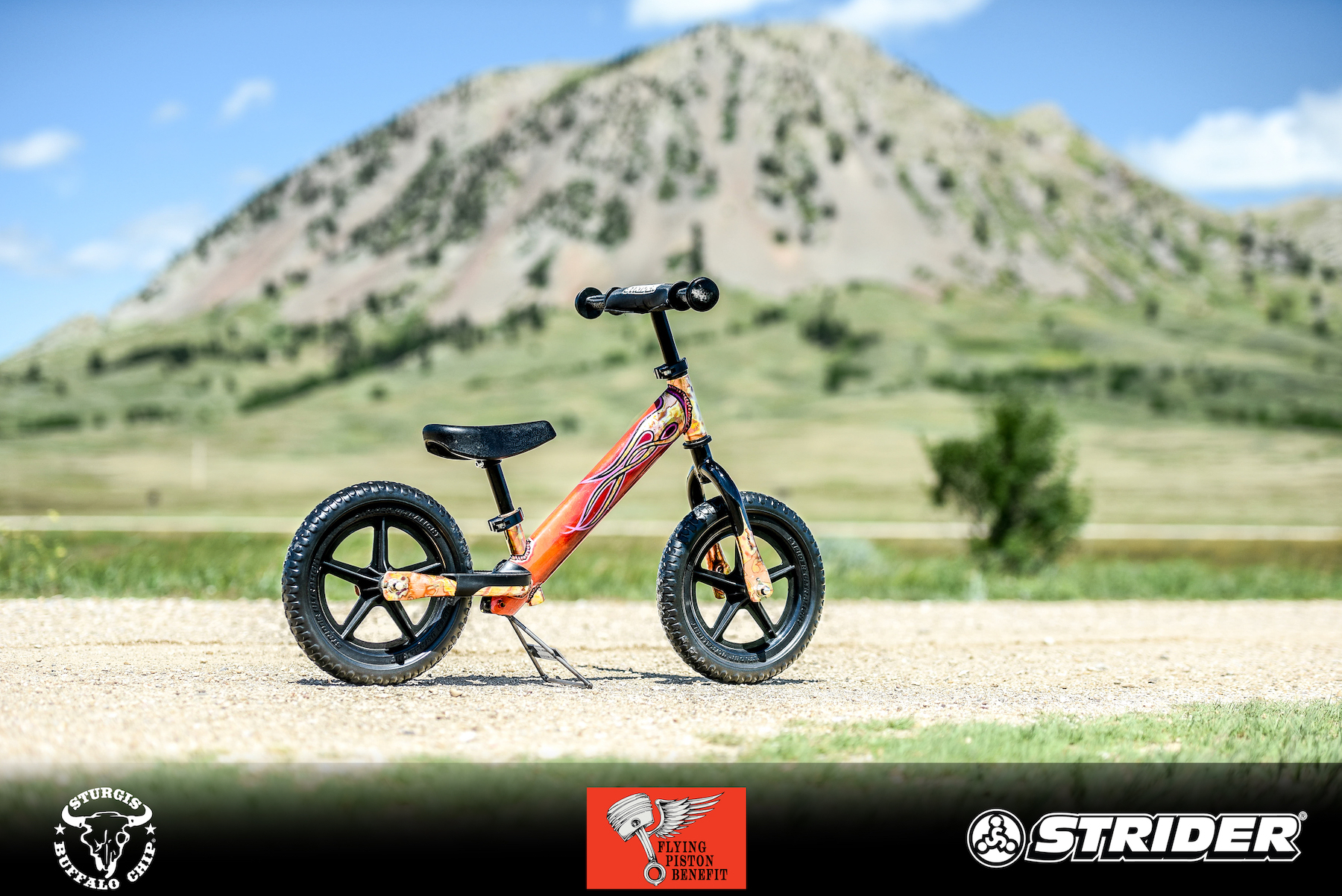 In fact, Eric wouldn't say no: as one of the pioneers of motorcycle art, he has been creating paintings of the biker lifestyle for over 30 years and supporting related charity causes the entire time, too. That's just who he is and what he does.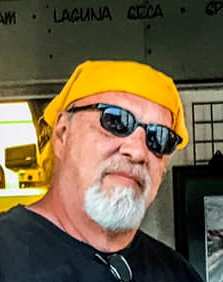 For the Flying Piston Benefit charities, this was nothing short of fabulous. Eric's highly sought-after originals grace museums, galleries, and garages in more than 40 countries worldwide and his work is seen at all the major rallies and races. We were delighted – and grateful – to have Eric agree to use a tiny Strider bike as his canvas and the results are stunning. Multi-layered with distinctive hand work and variegated gold leaf, it's truly one of a kind.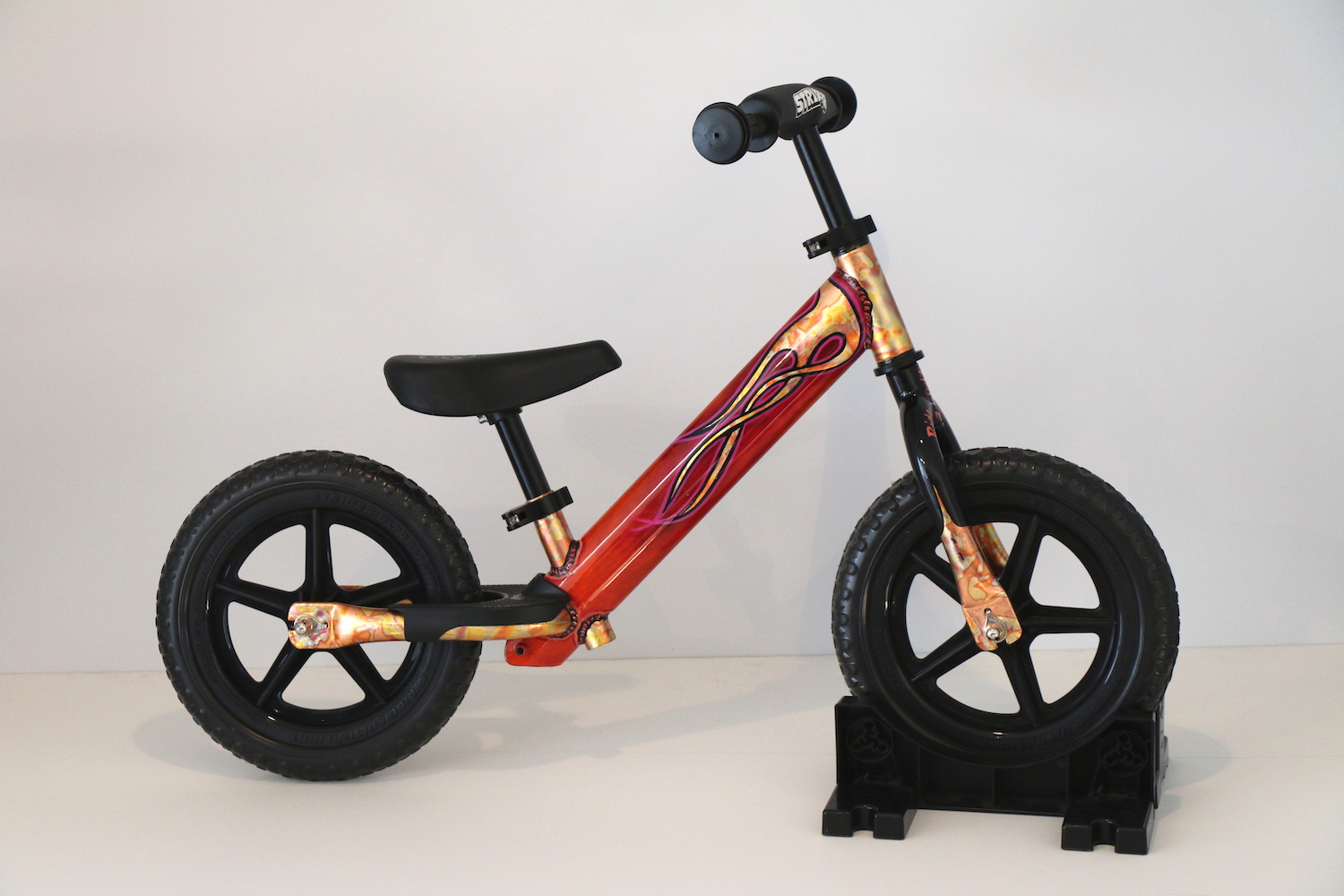 "The Strider custom project was very important to me," said Eric. "Gets kids riding and striding at an early age! Motorcycling has been very important in my life and has kept me focused for decades. I'm honored to be part of this important endeavor."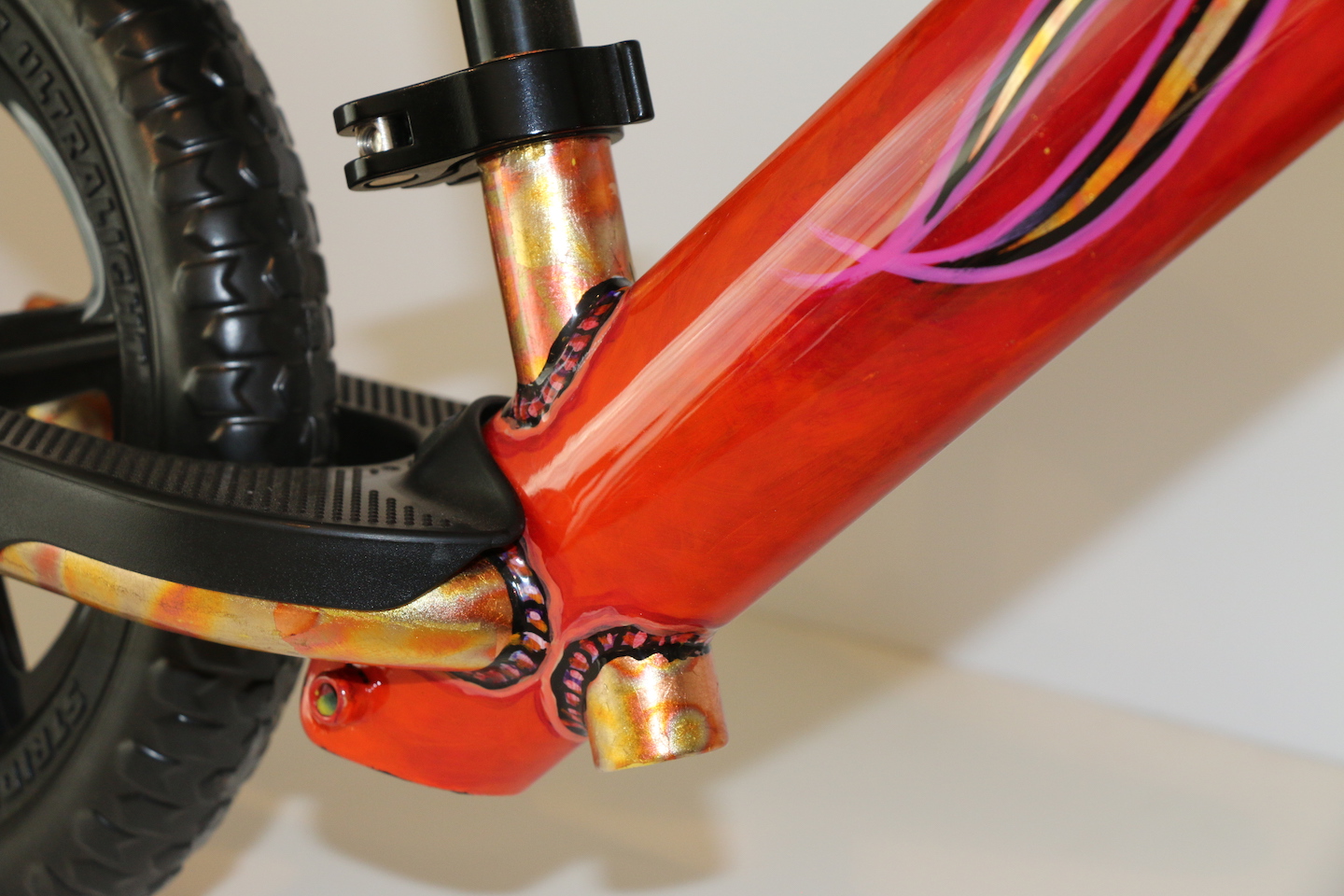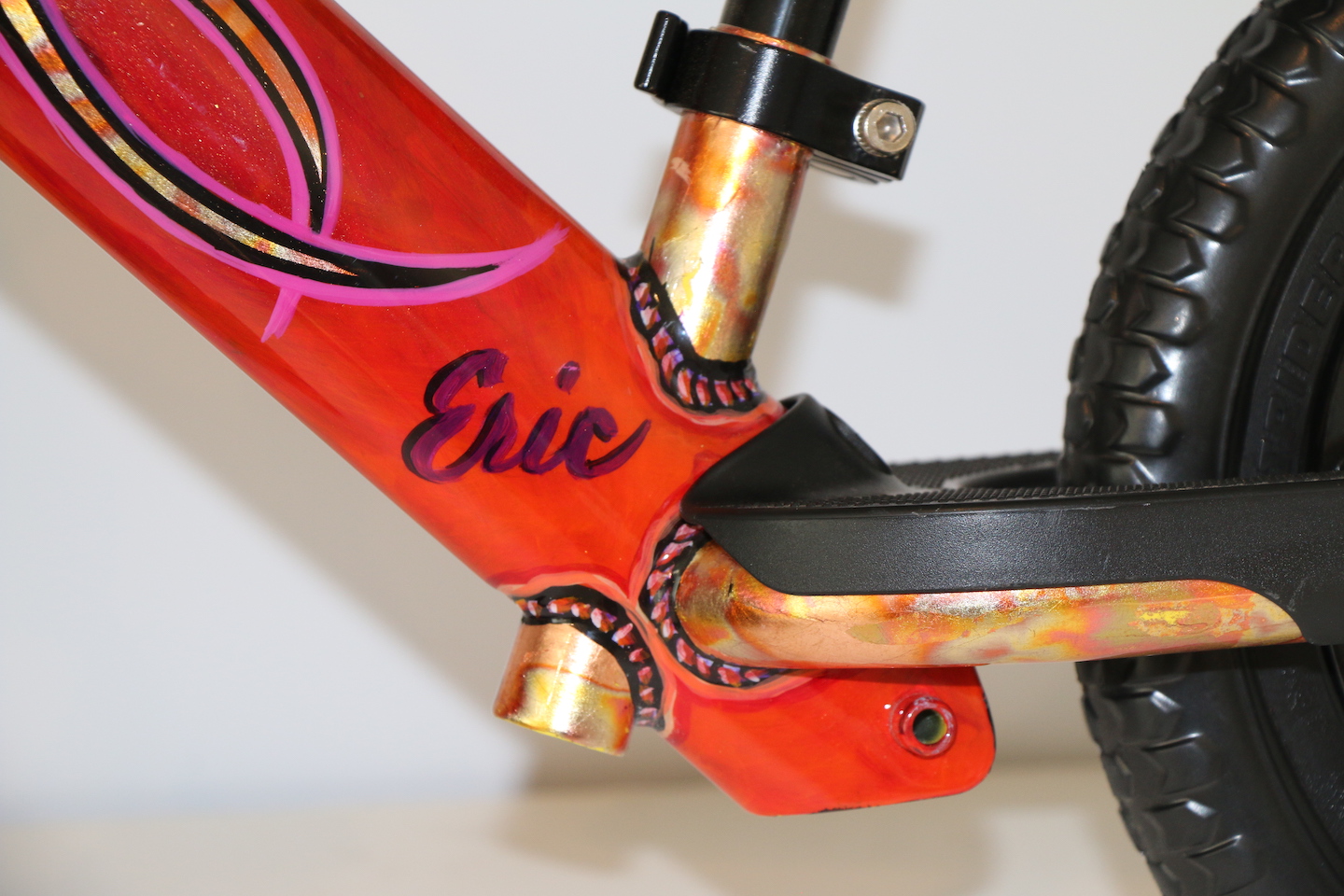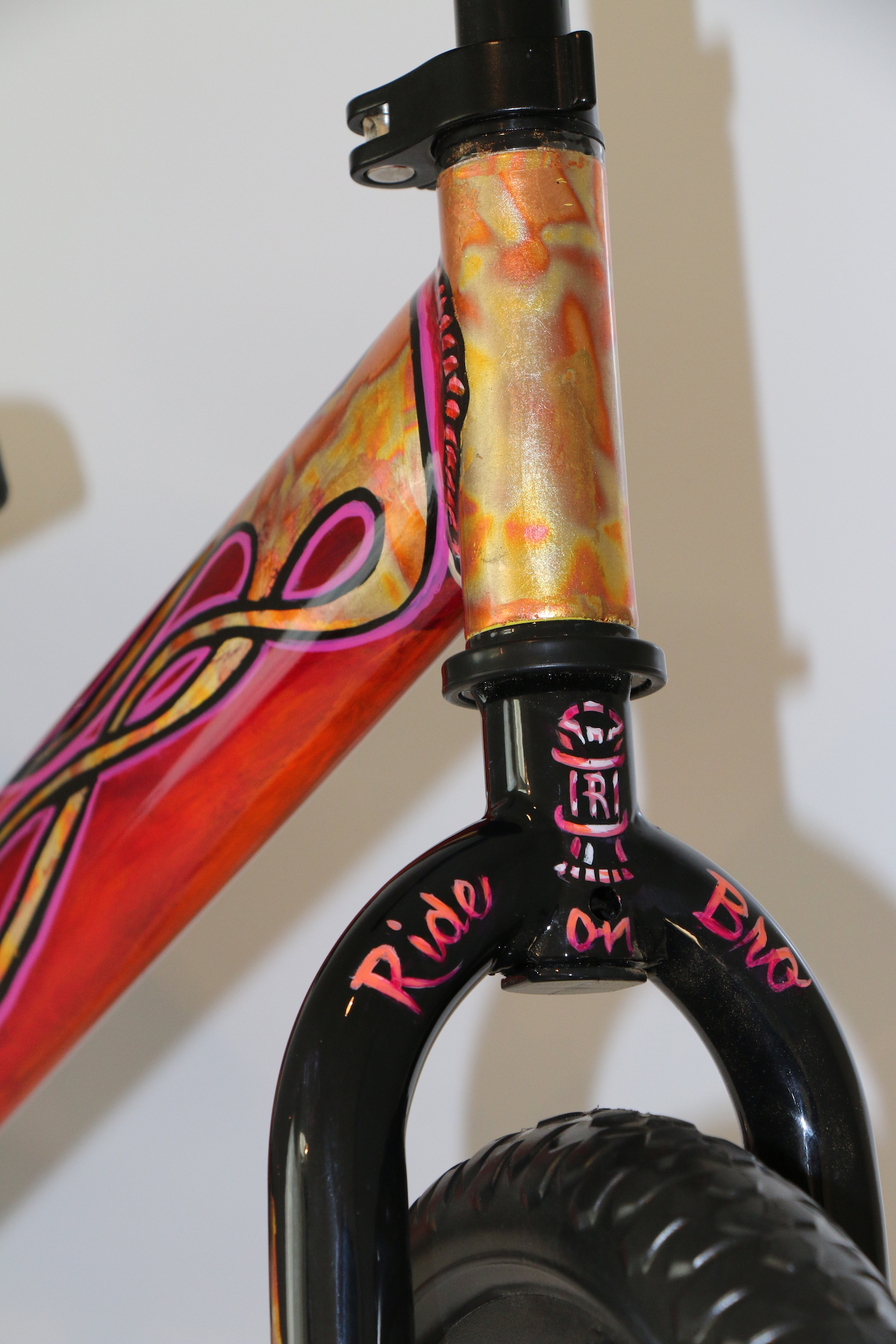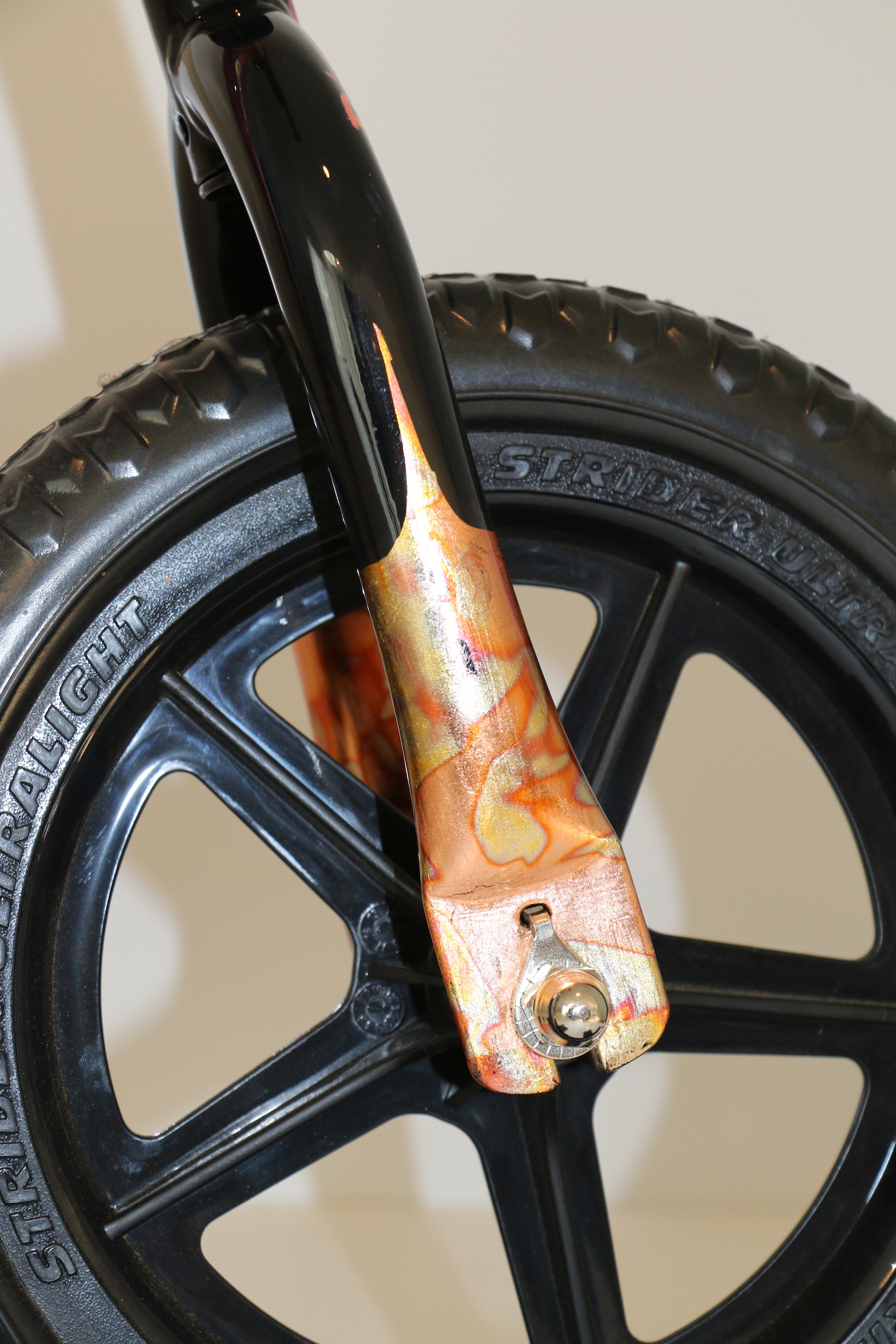 About Flying Piston Custom Striders: The Custom Strider Program is an initiative of The Flying Piston Benefit produced by Marilyn Stemp of Iron Trader News and Jeff Najar of Biker Pros to raise awareness and funds for non-profits and individuals in the biker community. Each year a new class is unveiled at the Flying Piston Benefit Builders Breakfast at the Sturgis Buffalo Chip the first Sunday of Sturgis Rally. Contact: Marilyn Stemp, 828-205-8482, marilynstemp@gmail.com or www.theflyingpiston.com
About Strider: Strider designs lightweight bikes that build two-wheeled balance, coordination, and confidence in children. Strider is helping kids learn to ride and developing new motorcycle riders through the AllKidsBike movement which makes bike-riding a part of kindergarten curriculum. www.allkidsbike.org, www.striderbikes.com
*The 2019 Strider Custom Builder Class is: Todd "Gilby" Gilbertson, Jessi Combs, Xavier Muriel, Brian Klock, Steve Reed, Roy & Nikki Martin, James Washnok, Devin Henriques, Eric Hermann, Alumni of Motorcycle Missions and Count's Kustoms' Horny Mike, Shannon Aikau and Ryan Evans.