We'd like to thank all of our amazing sponsors for supporting us in our mission to bring like minded motorcycle enthusiasts together to pay tribute to the past history, and ultimately inspire one another through the art of creation, and influence future generations of artists and builders to push the limits of motorcycle art.
Please support our sponsors, their links are on our website. www.chopperfestival.com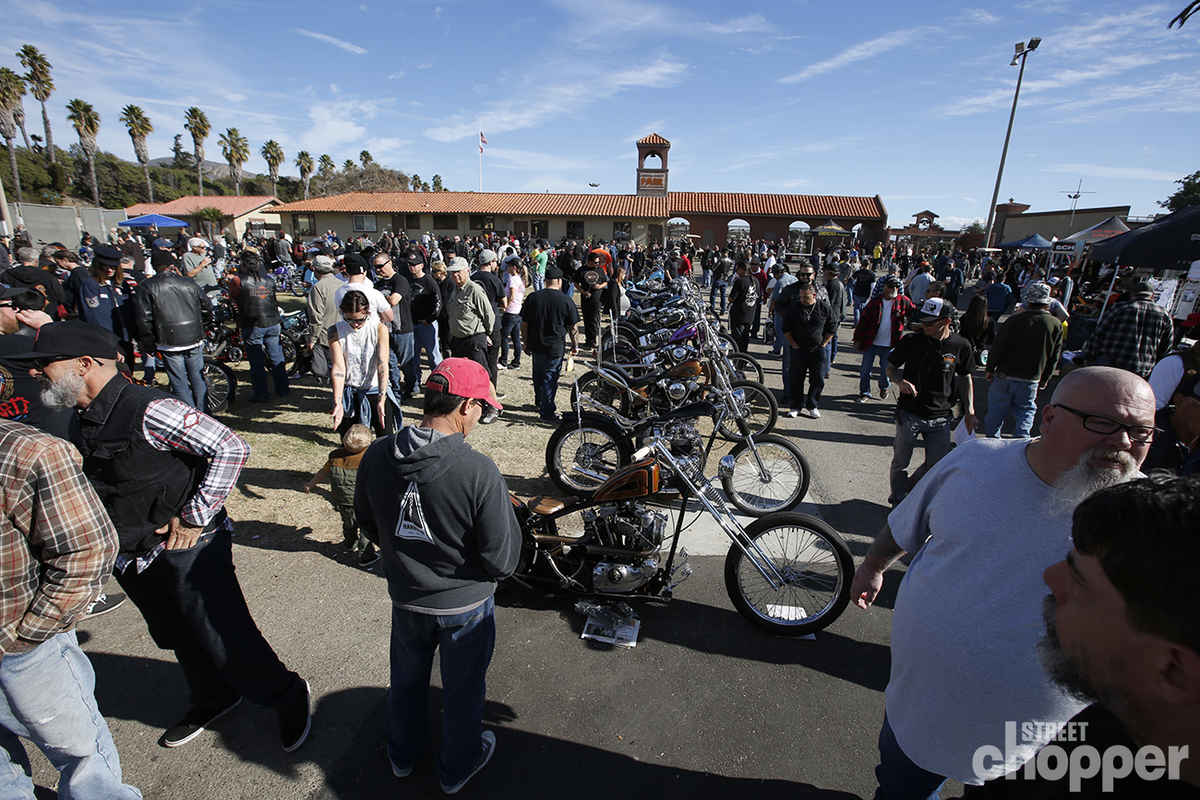 We'd also like to thank 
Jacquie Mann and family 
for flying out to be a part of this celebration, as well as the artists, builders and bike show participants who came from as far as Kentucky, South Dakota, and Washington. It is an honor and privilege to work with you all on this event, and it is the artists and builders who make the event so spectacular. We can't wait to see what you create in 2016! The spirit of David Mann lives on! – 
ChopperFest Family
Bobber
1st Stacy McCleary 66′ Shovelhead
2nd Jim Frankel  42′ Knucklehead
3rd Brent Rogers 46′ Knucklehead
Old Skool Skooter
1st Jay Schapiro 66′ FLH Shovelhead Chopper
2nd Jack Watanaratkul 78′ Shovelhead Chopper
3rd Martin McLaughlin 74′ Sporty Digger

Antique
1st Norm Neumann 40′ "Stanley Special" Bonneville Scout
2nd Roger Herbison  47′ Indian Chief
3rd Michelle Hynds  62′ FLH Panhead
Modern Chopper
1st John "Spike" Salton 15′ Sweedish Copper
2nd Hugo Luis 09′ Big Bear Choppers
3rd Josh Soto 15′ General Lee
Rat Bike
1st Grant Thompson 15′ FXRDB
2nd Burke 66′ Shovelhead Rat
3rd Norman Neumann 34′ Speedway
Metric Chopper
1st Jeff Wolf 78′ Yamaha XS650
2nd Pete Evens 73′ BMW Chopper
3rd  Slim 73′ Kawasaki S-Z Triple
Koolest Paint
1st Andrew Ursich paint by Dany D 15′ Custom Knucklehead
2nd Brent Rogers paint by Wild Bill 46′ Knucklehead
3rd Andrew Ursich 80′ HD Sportster
Radical Design
1st Jason Clifford 15′ ChopRocket
2nd Jason Clifford  12′ ChopRocket
3rd Casey Johnson 72′ Shovelhead

Bagger
1st Jim Tietz "My Garage" 05′ HD
2nd J.J. HD Panhead
3rd Jim Tietz "My Garage" 15′ Roadglide
Big Twin
1st Josh Soto 15′ General Lee
2nd John "Spike" Salton Sweedish Chopper
3rd Rich Jones Custom FXR
Sportster
1st Chuck "Chog" Greninger 74′ Ironhead Chopper
2nd Andrew Ursich 80′ Sportster
3rd Martin McLaughlin 74′ Sporty Digger
British
1st Joey Yeaman 58′ BSA  A10
2nd Kristine Peach 53′ Triumph T-110
3rd Anthony Robinson 61′ Triumph T-100
Best Shovelhead Mick Evangelista 56′ Shovelhead
Best Knucklehead Brent Rogers 46′ Knucklehead
Best Panhead Dalton Walker 64′ Panhead Digger
Best of Show Andrew Ursich 15′ Custom Knucklehead
David Mann Memorial Award Vincent Rivero 83′ Shovelhead
Las Vegas Bike Fest Artistry in Iron Invited Builder Award – Andrew Ursich 15′ Custom Knucklehead
Paul Yaffe's Bagger Nation Chopperfest Show Pick – Aaron Elliott 78′ Sportster
Pistol Magazine Show Pick – Joey Yeaman 58′ BSA  A10
Ross Kiwi Tomas Award – Norm Nuemann 40′ Stanley Special Bonneville Scout
12th Annual Choppefest Photos
If you missed the show and would like to see all the action please checkout these links from our friends at Lowbrow Customs and Street Chopper Magazine!
Lowbrow Customs Chopperfest coverage
Street Chopper Magazine Chopperfest Coverage
Chopperfest Art Show coverage