Bobber, chopper or whatever you want to call it, a rigid rear section can transform your motorcycle. Made in Cleveland, Ohio, Lowbrow's bolt-on Triumph hardtail does the job with the utmost quality and attention to detail, all while being affordably priced for home-builder or professional alike.
Lowbrow Customs hardtails bolt right up to your stock Triumph front frame section perfectly. These unit Triumph 650cc hardtails fit stock front frame sections 1963-1970 and are made from 1″ x .125″ wall crew tubing with 5/16″ thick axle plates. Just what you need for that Triumph bobber or chopper build, you aren't going to find a nicer hard tail anywhere. Lowbrow Customs unit Triumph hardtails are approximately a 4″ stretch over stock wheelbase, and a 2″ drop (that is, 2 inches lower) versus a stock frame. Made in the USA.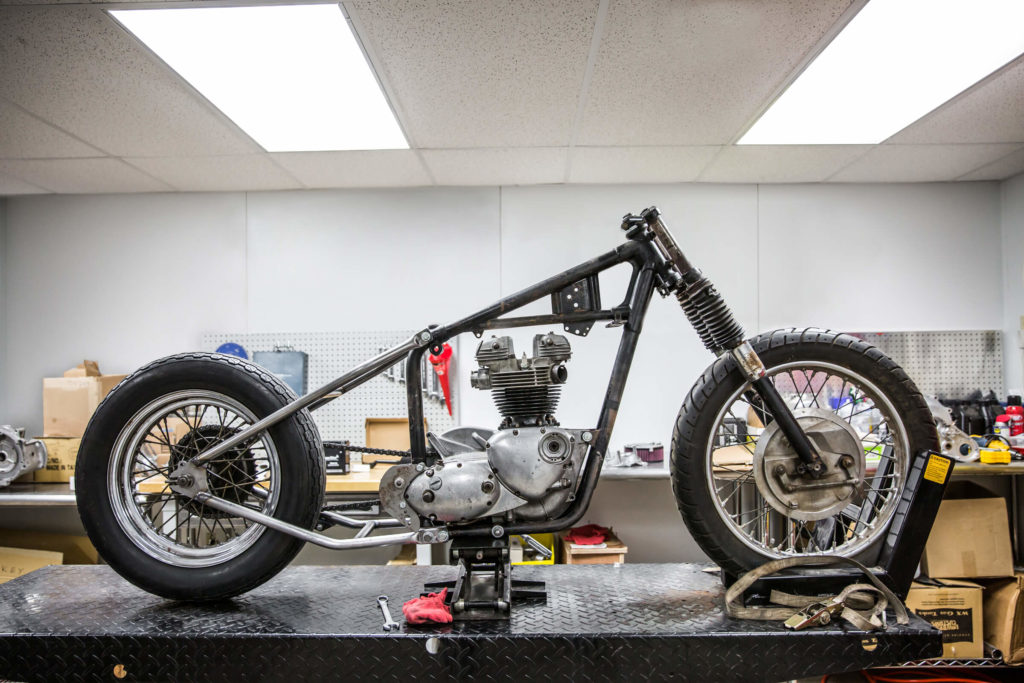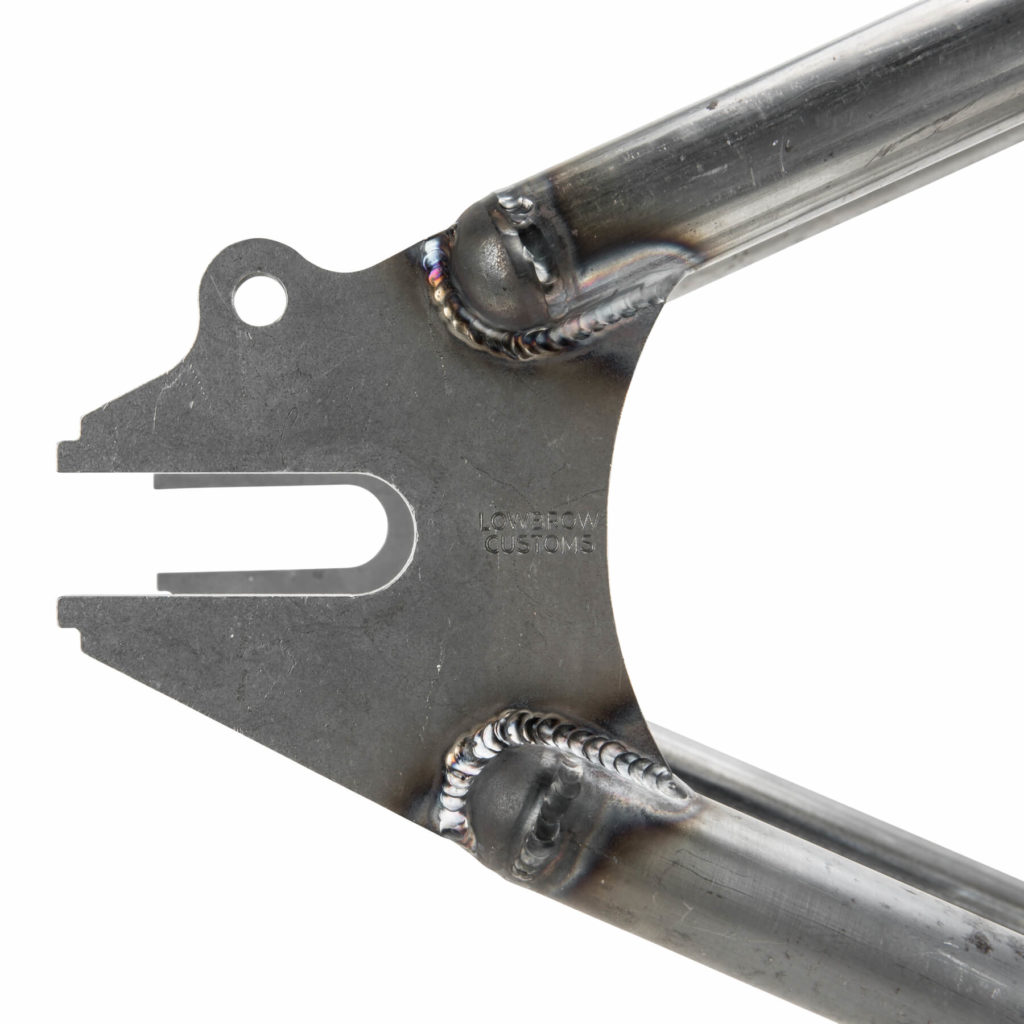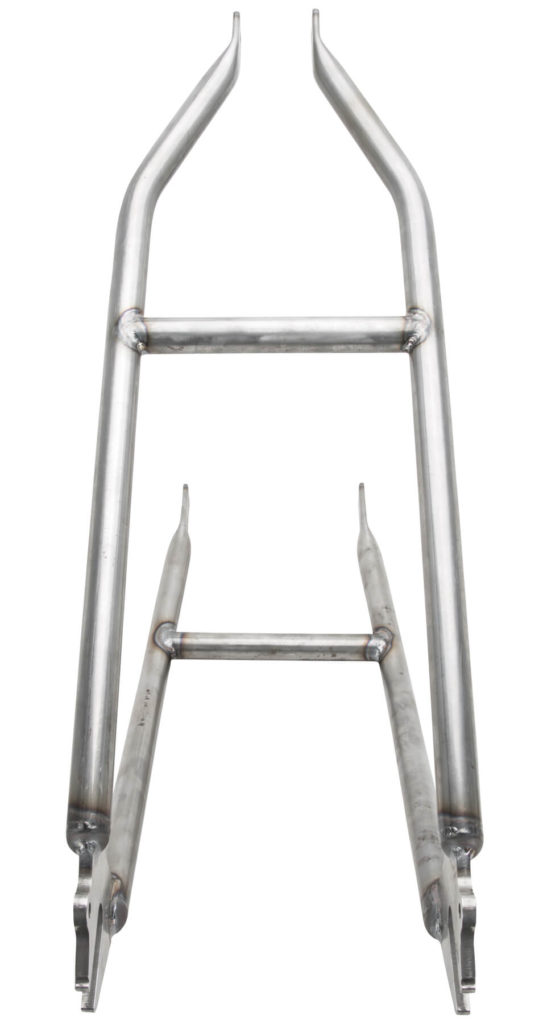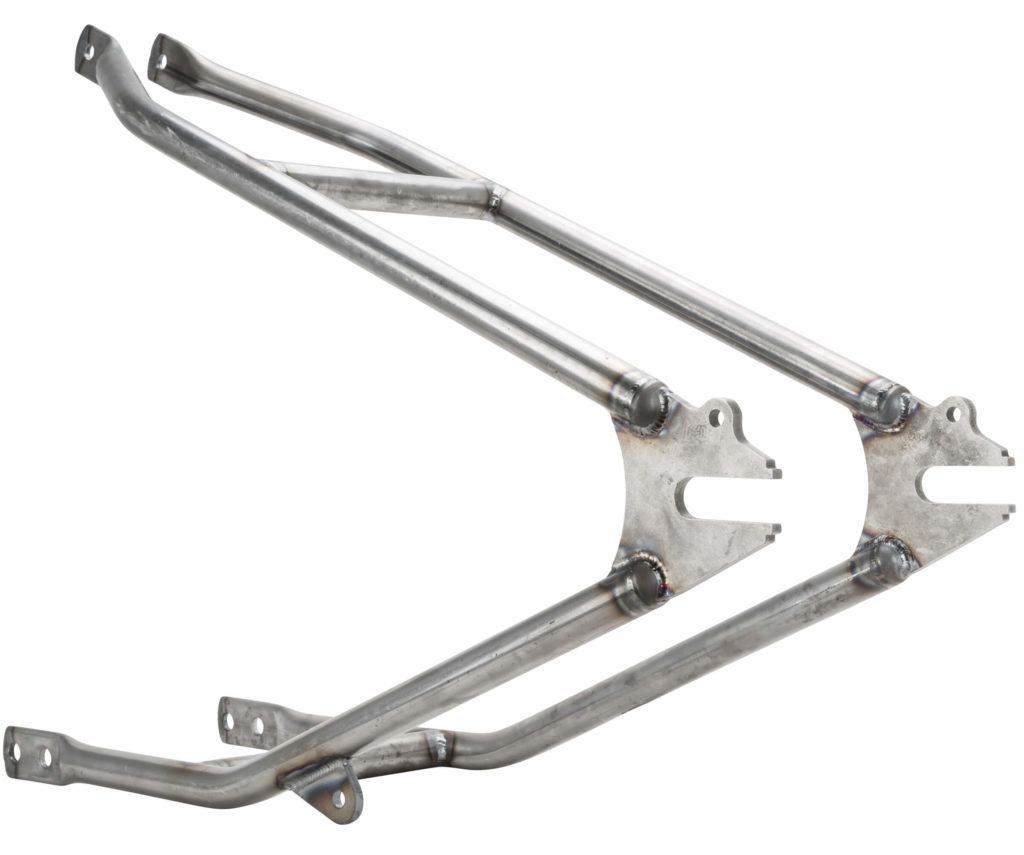 Lowbrow Customs' bolt-on Triumph hardtails are $249.95 and are in stock and ready to ship today. For more details or to place your order call toll-free 1-855-456-9276 or visit www.lowbrowcustoms.com
Lowbrow Customs is run by a tight-knit crew based in Brunswick, Ohio, USA and has been at the forefront of design in custom motorcycle parts for bobbers and choppers since 2004.