By Leah Misch:    Photos compliments of S&S cycle.
After literally wearing a hole through my last pair of riding boots, I decided to check out Harley-Davidson Footwear's Performance Line for a durable riding boot with a feminine edge.
My focus as a motorcyclist laying down some serious miles across the United States is safety. I remember seeing a cute pair of Jana boots in the H-D Footwear catalog listed as 'performance boots.'
I thought, wait, shouldn't it be listed as 'lifestyle boot?' They're too cute to be listed as actual riding boots in their Performance Line and not just for casual wear.
I wanted to make sure these fashionable 'performance' boots would be safe to wear for riding; so, I called H-D Footwear's customer service line. I asked about this infamous slip-resistant rubber outsole with Goodyear welt construction and based on what I learned I decided to give them a try.
Honestly, I was still skeptical wondering about the mechanics behind a rubber grip shoe offering 'maximum grip' until I actually experienced the Goodyear welt construction sole. They are tough enough to hold up in rain yet still comfortable to walk around in at rallies after a long day of riding. Not only that, but they were cute with a little bit of a sexy heel that bring a fun rhythm of respect, turning the heads of motorcyclists I encountered on the road.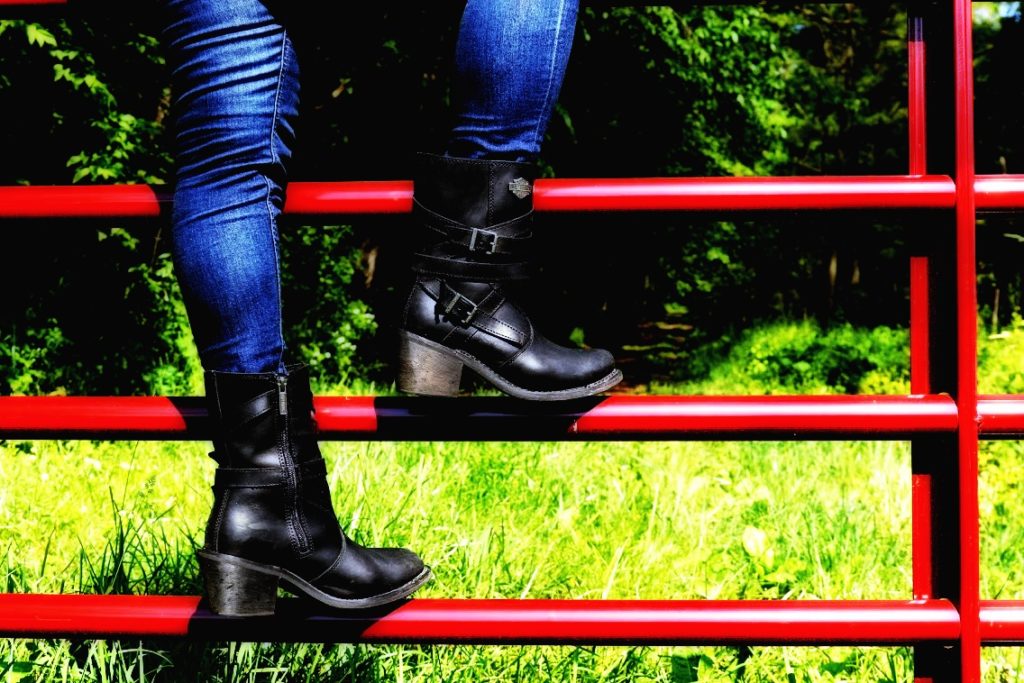 Function and fashion…. Finally, what I was looking for! I loved my Jana boots so much that I opted to try out another pair from H-D Footwear. The 'Heights' offered the same slip resistant outsole with Goodyear welt construction with a little bit of a heel, but were more forgiving in the summer heat.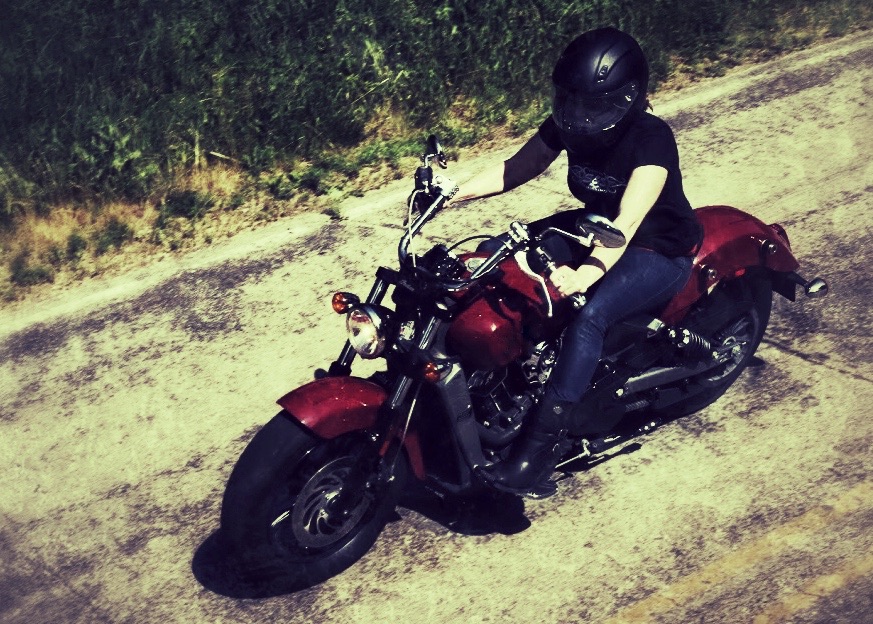 I'm on a mission to see if I can wear a hole through either of these functional and fashionable riding boots, but so far they are holding out strong! See the entire line at harley-davidsonfootwear.com.