It's the question every rider is asking and it's totally valid. When authorities worldwide recommend gathering with 10 people or less, how do you justify joining a massive congregation of bikers in western South Dakota?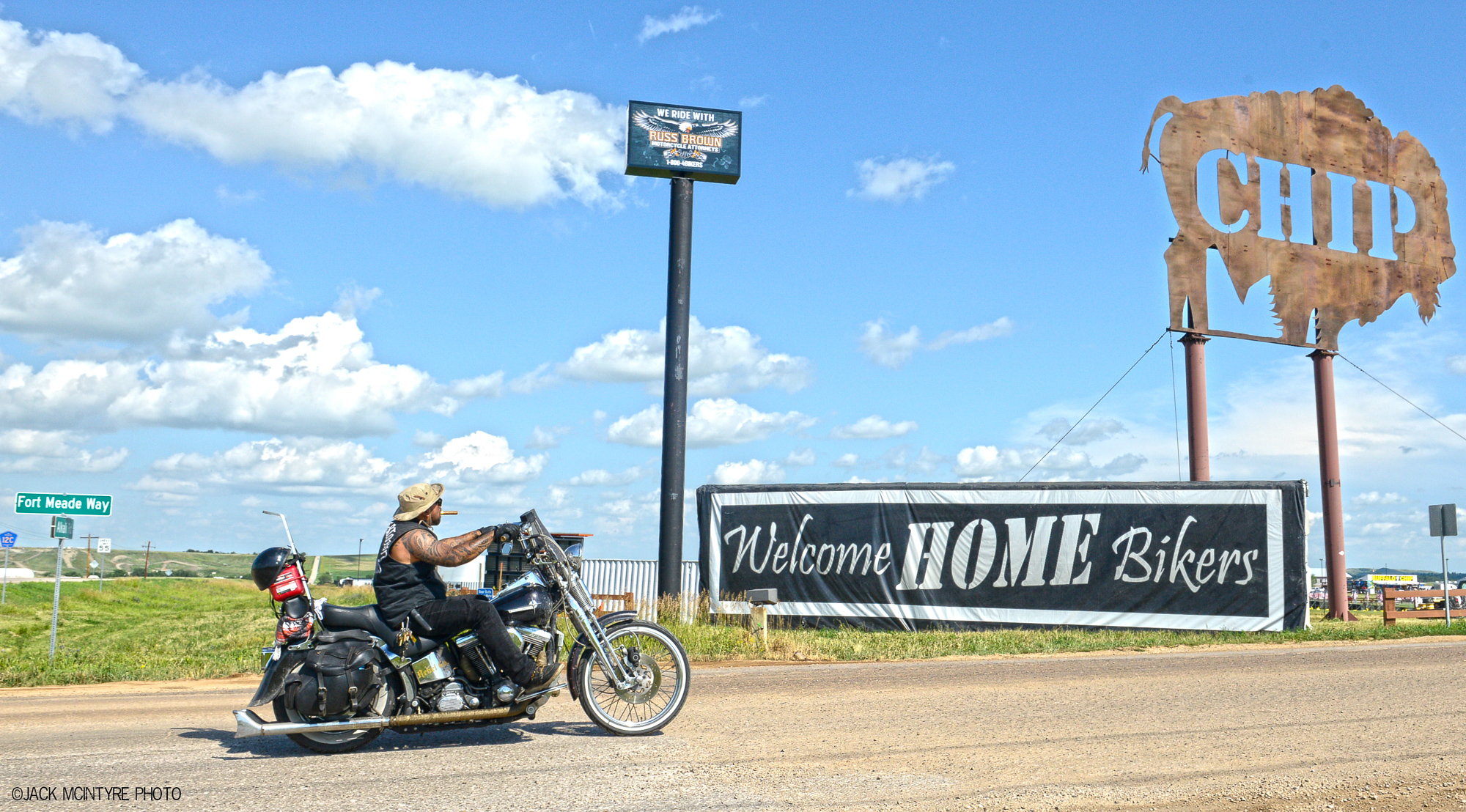 Sturgis has been a magnet for riders for decades. Actually, eight, if you want to be specific. And if anything, its significance as ground zero for motorcyclists has been expanding in recent years, as a rally once considered Harley-only has evolved to include every machine with two (or three!) wheels. It's not an event that can simply be
canceled.
There's plenty of recent talk about an imminent decision to come from the city of Sturgis regarding whether to hold the rally or not. The concern about that decision baffles me for several reasons. First of all, unlike some bike events, the Sturgis Rally isn't owned by any one entity. A decision a few years ago from the 8 th Circuit Court of Appeals against SMRI's ownership of Rally trademarks shed light on that. Second, the city's decision is (properly) in consideration of their local population. But the governing body of one small town of 6600 residents won't – and shouldn't – determine actions in the rest of the country. Third: Bikers are rebels by nature. No one tells us what to do, right?
But biker or not, autonomous people living in democratic countries are free to make choices for themselves. As the last several months have frayed the edges of mental health and patience for most of us, many are ready to bust out of confinement – and it doesn't matter if that confinement has been self-imposed or government-dictated, it's frustrating all the same. So how do we balance our impatience against concerns about public health?
Here in South Dakota, Governor Kristi Noem did not institute a stay-at-home order. She did not order businesses to shut down. In fact, she developed her Back-To-Normal plan weeks ago and the state health department has followed her lead. Her message has
been tempered with recommendations to follow basic common sense and CDC guidelines. Also strongly indicated: staying safe is a community effort that necessitates personal responsibility.
With those concepts in mind, there's consensus among Black Hills campground owners to work together to host the Rally, as they have in the past. After all, hotels within city-of-Sturgis boundaries number in the single digits, at only a few hundred rooms. It's the
area's campgrounds, most of them located miles outside of town, that have long accommodated the majority of rally-goers. The campground owners agree: the first priority is the safety of staff and customers. After that, they want to be open and work toward some semblance of normal. Practically speaking, there's a wealth of open-air at campgrounds where folks can carve out their own social bubbles. Staying safe and enjoying the Rally are not mutually exclusive.
As rules ease up nationwide, Americans are making choices. Civility dictates that the choices we make for ourselves are sensible and don't directly harm others, an attitude that allows us to live in reasonable cooperation while sharing common geography. It's
simple consideration. As that applies to the Sturgis Rally, it's a matter of deciding for yourself, then operating in the world with a spirit of humanity, recognizing that one person's comfort zone might be different from yours.
So, should you come to Sturgis? That's up to you. But there will be a Rally because people will most certainly be riding into the Black Hills in August. If that includes you, don't bring your rebel attitude, bring your rally spirit – and a mindset to be together with friends to create new memories. Because on the worldwide stage of a pandemic, a bunch of rebel bikers have an opportunity to lead the way, showing how to be responsibly and respectfully social while bringing joy back to life. In these times, that's rebellious!