Story and Photos by ITN European Reporter Herve' Rebollo
Salut à toi American rider,
This last Saturday, June 23, and Sunday, June 24, we were lucky enough having in the south suburb of Paris the 6th edition of the CAFE RACER FESTIVAL. And as usual, it has been a blast!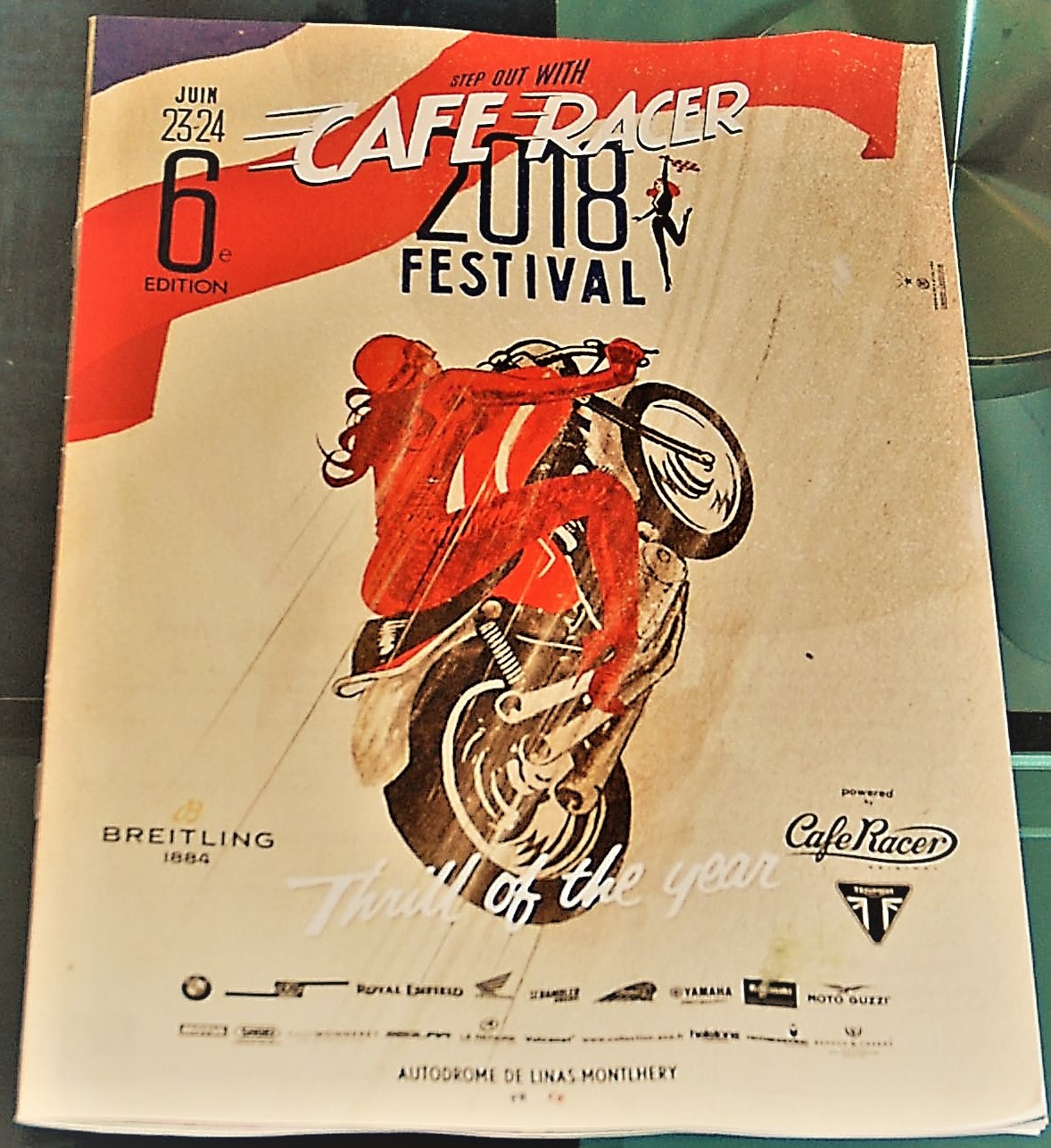 It was perfectly organized by the French magazine CAFE RACER on the mythical circuit of Linas-Montlhery. This festival is one of the most interesting event of European scope that only brings together true motorcycle enthusiasts around the concept of Café racer.
You can see, an amazing collection of old bikes, some master builders with their last creations and many bikers with their personal bike they have done themselves (with more or less style) based on old or recent motorcycles.
I felt in love with a splendid Harley Davidson XR TT prepared by Phil Darcy / Darcy Racing Specialties, FT.Worth Texas.
The ambiance is simply excellent, you meet many friends and you can talk with so many passionate guys … Don't forget your camera, so many pix to take … especially if you want to know which is the last Café racer trend …
This year, TRIUMPH (which is logically the main partner of the organization), BMW and ROYAL ENFIELD had official booth with many interesting custom bikes.
Of course you could see or attend (if you had proceed the registration on line before) to many races on the historical track.
See you soon on the road (who knows?).
Hervé, your French biker friend.