Story and Photos by ITN European Reporter Herve' Rebollo
Bonjour à toi American Rider,
Some time ago, I called my road mate Philippe to suggest him a ride to Normandy. We took our bikes (a Street glide and a Slim) and we went to  …Utah Beach and on our way we made a (large) go-round to take some pictures of a … TIGER.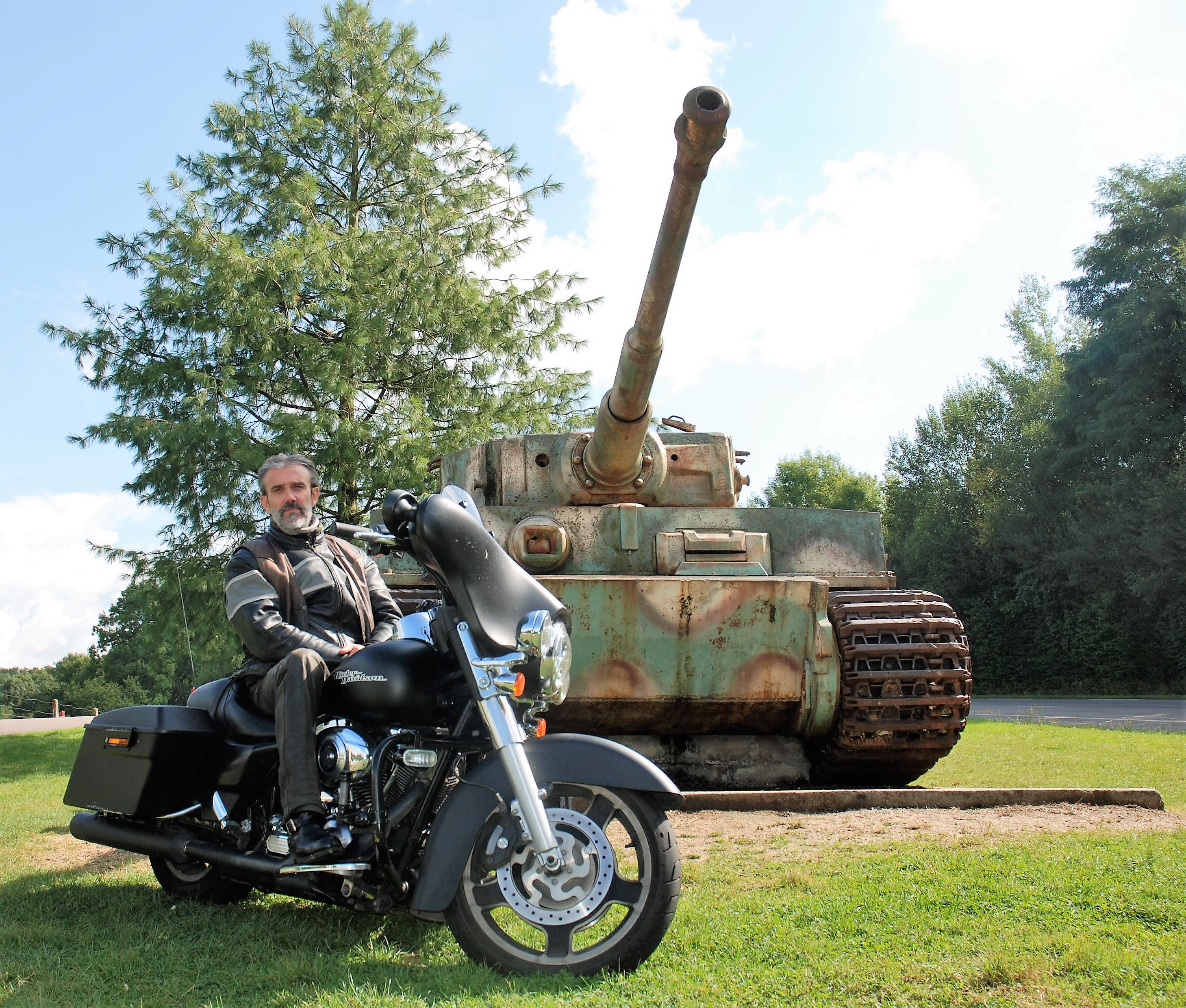 Here's some words about this ride.
TIGER
At the end of the Battle of Normandy, the little town (almost a village) of Vimoutiers  was used as a rally  point for all the retreating German units that had managed to escape from the Falaise Gap. Though most of these units were depleted, some tanks made their way to this point. Many were abandoned for some reasons, but most often due to a lack of fuel. On August 19 of 1944, one Panzer III, several Panzer IV and Tigers and even one Köenigstigerwere scattered around Vimoutiers.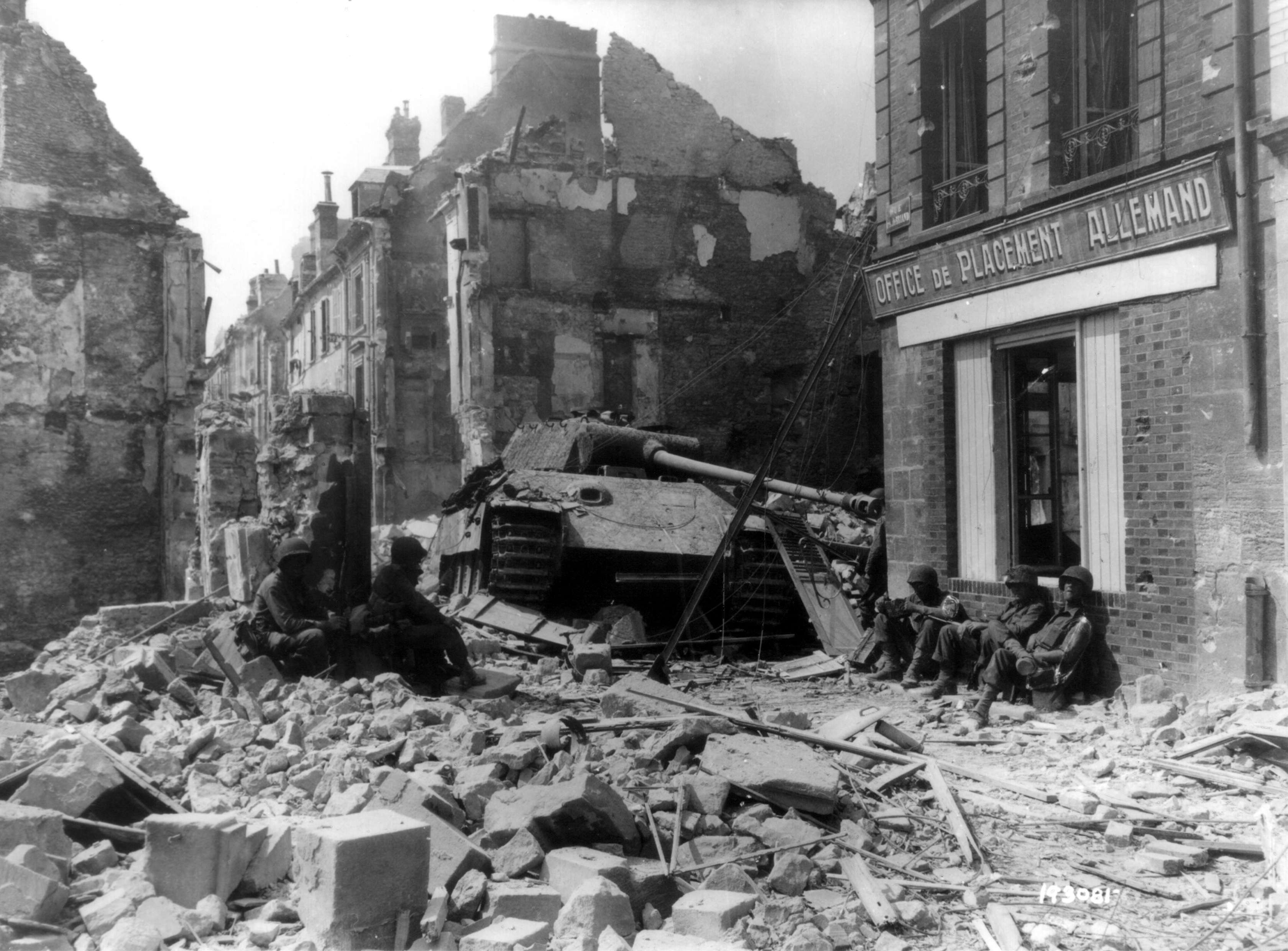 On Sunday, August 20th, the decisive stage of the Battle of Normandy is coming to an end. The Falaise pocket , where the German forces are surrounded, is on the point of being wiped out. On august 21st, five German tanks, which have succeeded in breaking out, take up position in the Guerquesalles area. One of them, Tiger Type E No. 231, heading for Vimoutiers, is immobilized shortly before entering the town ; it has probably run out of fuel. In a curve in the middle of the road, the Tiger had been abandoned by its crew. Just before moving by foot to the East, they tried to blow it up by setting explosives against both turret and engine, but to no avail. The explosion had poor or no effect. When liberating the town on Tuesday , august 22, Canadians from the Black Watch, 2nd Infantry Division, cleared the way by pushing it down in a ditch along the road. The tank laid there until October 1975, when a rescue operation got it out and set it as a monument. It's said that another Tiger has been buried in a big hole of the road, by civilian engineers, about the same point. This tiger tank, of which only one more exists in France, was purchased by the town, restored and put on its present site. It has been under preservation order as a historical monument since 1975. Related to different books, this panzer belonged to Schweres Panzer-Abteilung 503 or II SS PanzerKorps. Actually, units that retreated from Falaise gap were so mixed and scattered that it's a real challenge to identify precisely where came this tank from.
http://tank-photographs.s3-website-eu-west-1.amazonaws.com/normandy-tiger-tank-vimoutiers-1944-ww2.html
CAMEMBERT CHEESE
The Vimoutiers Tiger tank is in the middle of Camembert Cheese Country. After you have looked at the Tiger set your Sat-Nav to the village of Camembert. Visit the Camembert Museum and see how this famous cheese is made then afterwards go to the shop on the other side of the road for free cheese tasting. For the tank enthusiasts you have to search for the Camembert Cheese label that has a Renault FT tank on the front that was stuck on Cheeses supplied to the French troops at the front in WW1. Camembert is an enchanting southern Normandy village as well as a very famous Normandy cheese. With its timber-frame farms built on lush green slopes, the village presents a wonderful image of typical Normandy countryside. Of course Camembert cheese takes centre stage for visitors to the place.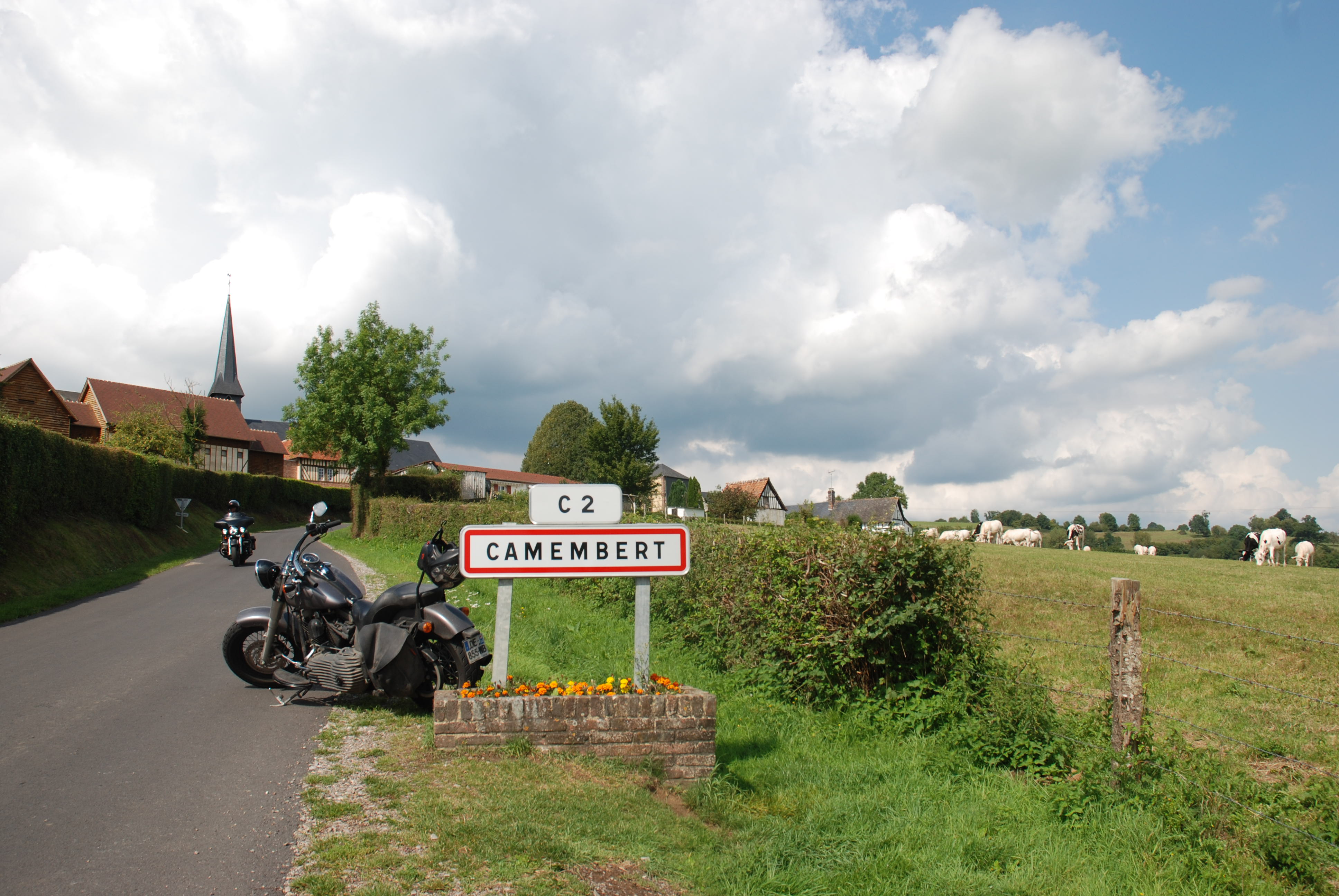 Camembert is a commune in the Orne department in north-western France. It is the place where camembert cheese originated. Camembert has been called "The largest small village in France." This is because the area of the commune itself is out of proportion to the center of the village which consists of the Cheese Museum (in the shape of a Camembert cheese), the Town Hall (Mairie), the Church of St Anne, the Ferme Président (a museum), Beamoncel (the house where Marie Harel, the creator of camembert cheese lived) and 3 other small houses. The rest of the commune is scattered over 10 km2 (2,500 acres).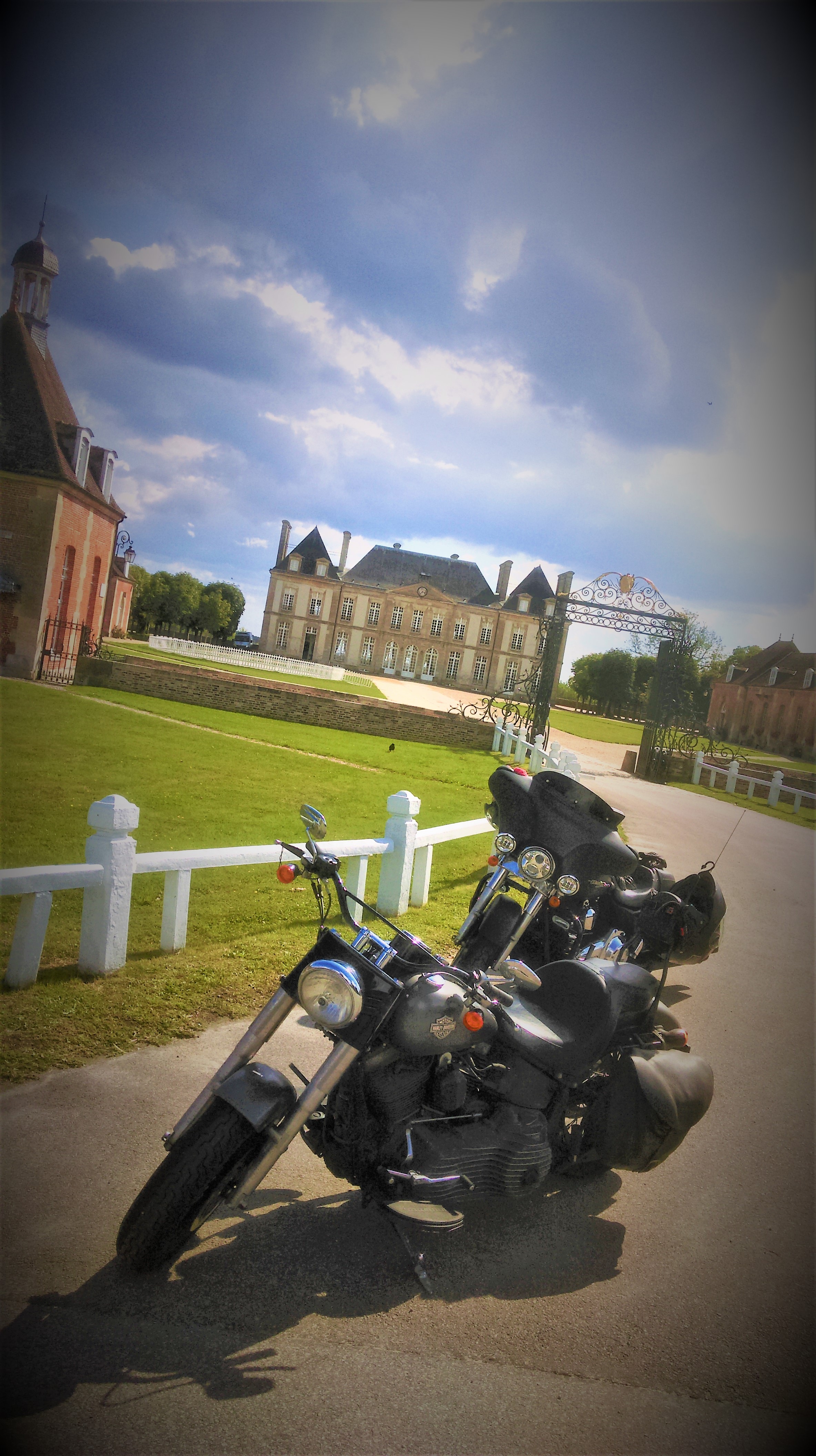 This Tiger is known as LE TIGRE DE VIMOUTIERS. The place is really appreciated by bikers who like to come here by little roads of Normandy to "shoot the Tiger" with their camera and have a good restaurant. From Paris, it's about 3 hours on great charming roads (a 300km round trip ride, perfect for a sunny Saturday  /Sunday).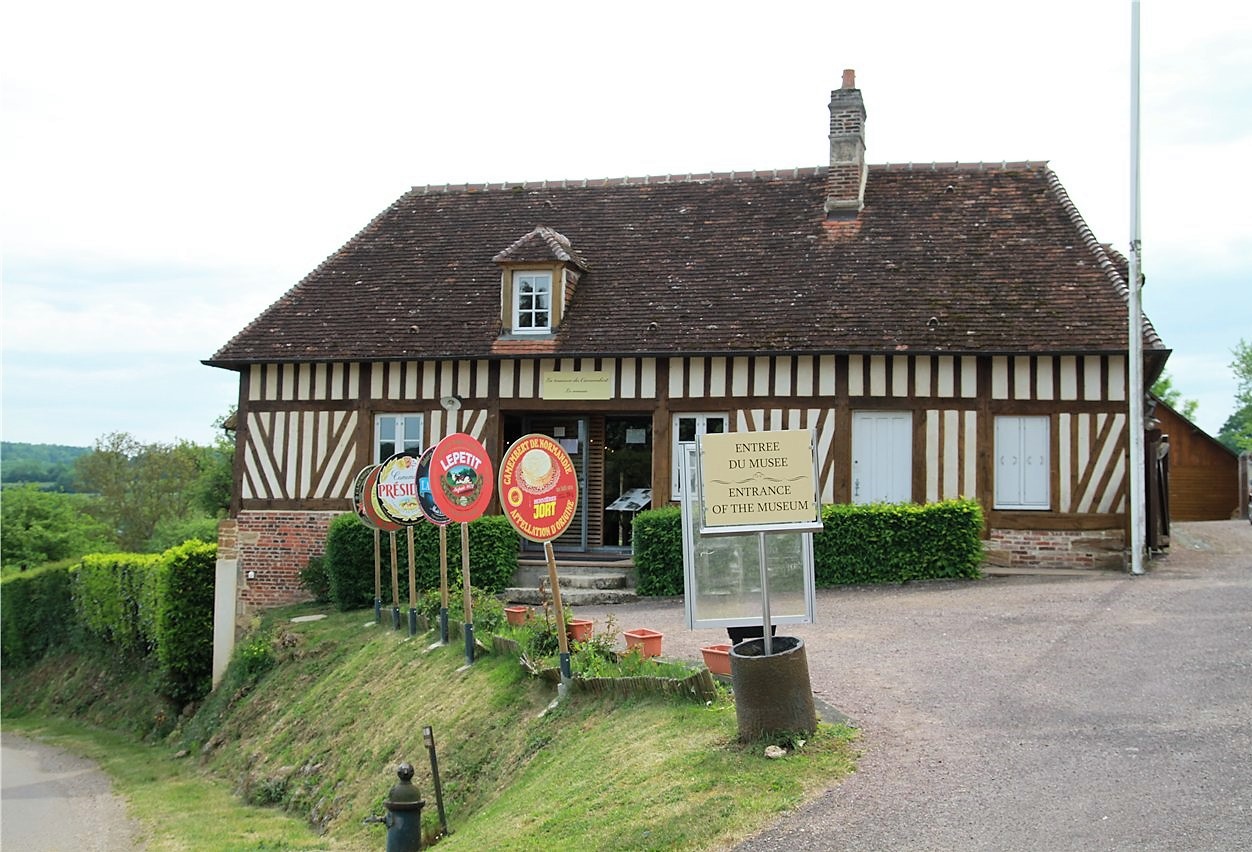 So, next time you're in France, I'll take you to Vimoutiers and Camembert.
We'll eat the Tiger and shoot the Camembert, or more or less something like that … don't worry, in any case it will be a blast!!!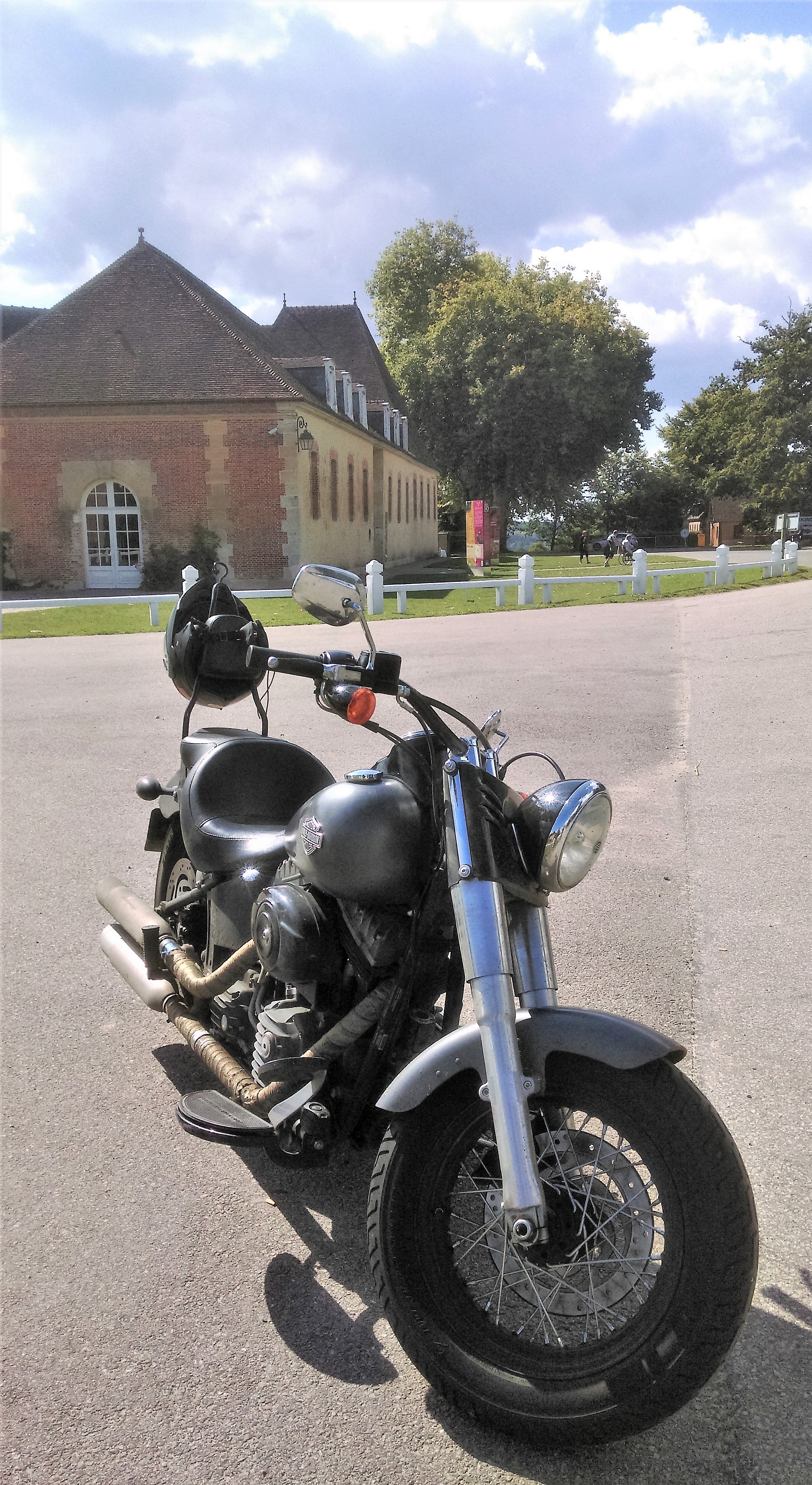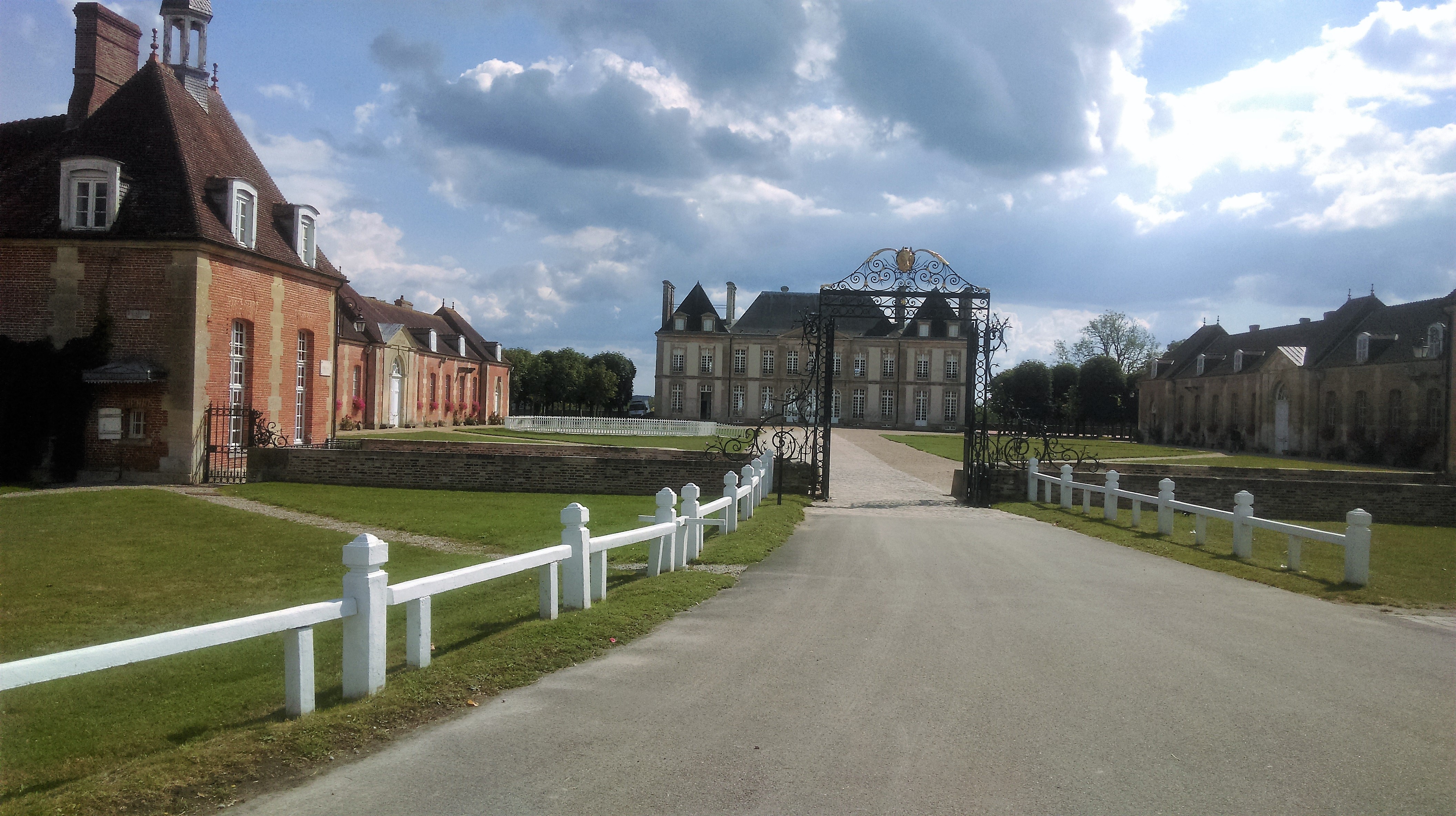 See ya soon on the Norman roads …who knows?
Hervé, your French biker friend.