Story and Photos by ITN European Reporter Herve' Rebollo
Salut à toi American rider,
Do you know Croatia ?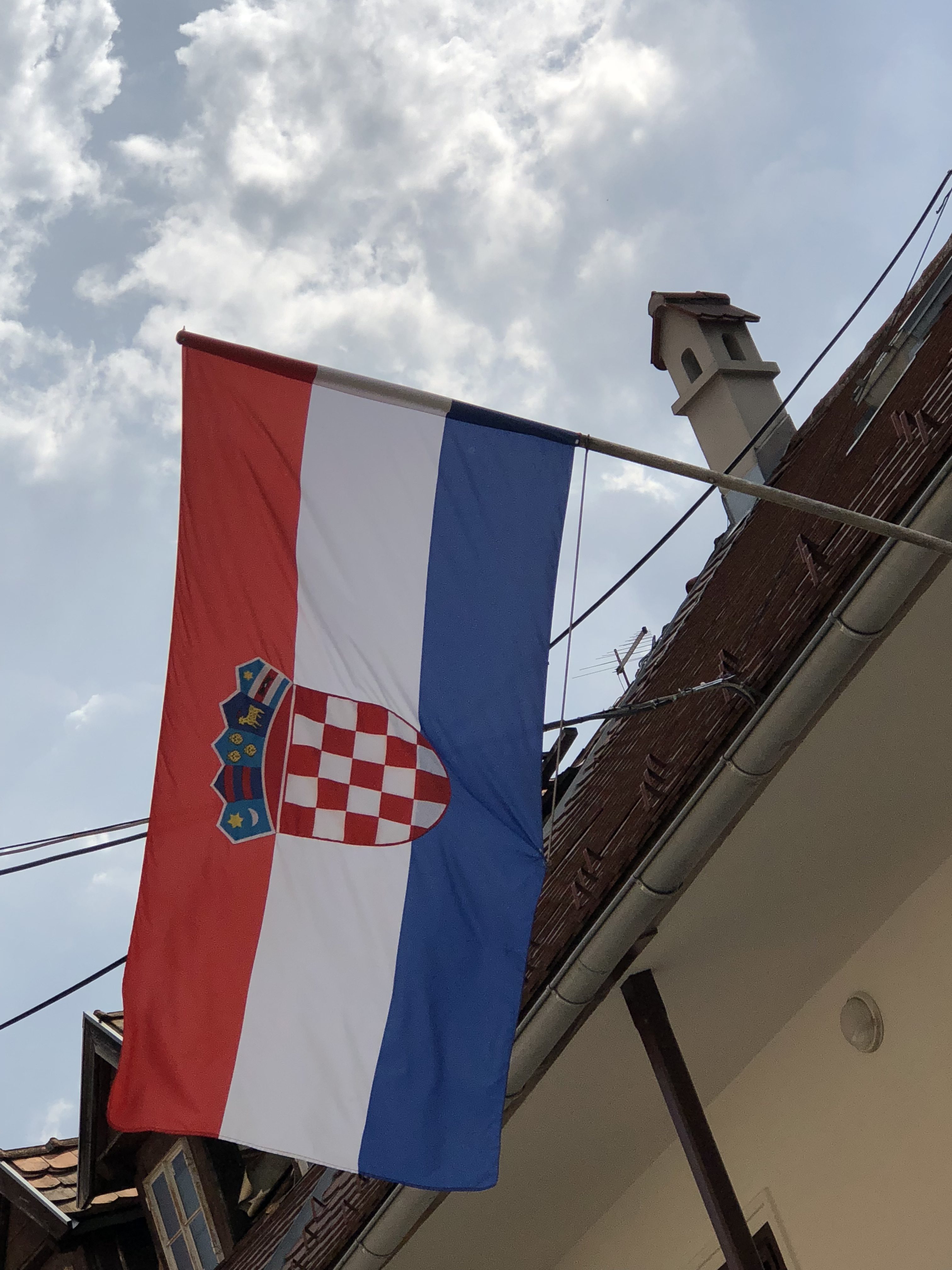 May I suppose that yes, after the Croatian national soccer football team attended the final of the world 2018 cup in last July.
If you're not a soccer fan, let me introduce this great little European nation.
Officially the Republic of Croatia is a country at the crossroads of Central and Southeast Europe, on the Adriatic Sea. Its capital Zagreb forms one of the country's primary subdivision, along with 20 countries. Croatia has an area of 21,851 square miles and a population of 4.28 million, most of whom are Roman Catholics.
On 25 June 1991, Croatia declared independance which came wholly into effect on 8 October of the same year. The Croatian War of Independance was fought successfully for four years following the declaration.
Croatia is a republic governed under a parliamentary system and a developed country with a (ver) high standard of living. It is a member of the European Union (EU), the United Nations (UN), the Council of Europe, NATO, the World Trade Organization (WTO), and a founding member of the Union of the Mediterranean.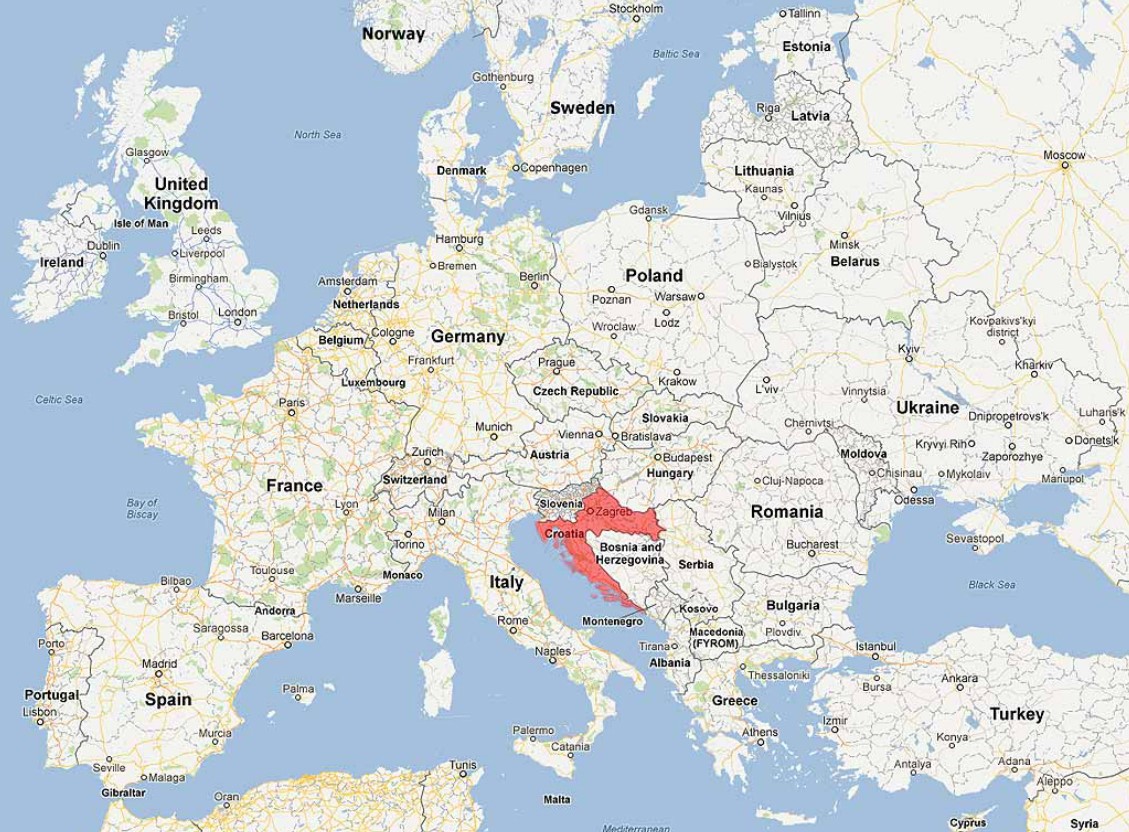 As an active participant in the UN peacekeeping forces, Croatia has contributed troops to the NATO-led mission in Afghanistan and took a non-permanent seat on the UN Security Council for the 2008–2009 term. Since 2000.
The Croatian government has constantly invested in infrastructure, especially transport routes and facilities along the Pan-European corridors (as a bike I can testify that the state of roads is absolutely amazing – Add to this fact that local people are gentle drivers and you can conclude that this country is a paradise for riders).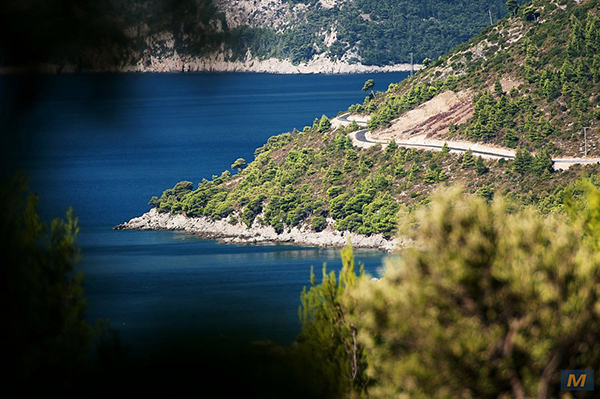 Croatia's economy is dominated by service and industrial sectors and agriculture. Tourism is a significant source of revenue, with Croatia ranked among top 20 most popular tourist destinations in the world. The state controls a part of the economy, with substantial government expenditure. The European Union is Croatia's most important trading partner. Croatia provides a social security, universal healthcare system, and a tuition-free primary and secondary education, while supporting culture through numerous public institutions and corporate investments in media and publishing.
As American citizen you must know that you will have none troubles to communicate here : from the North to the South, almost everyone has an excellent level of English spoken.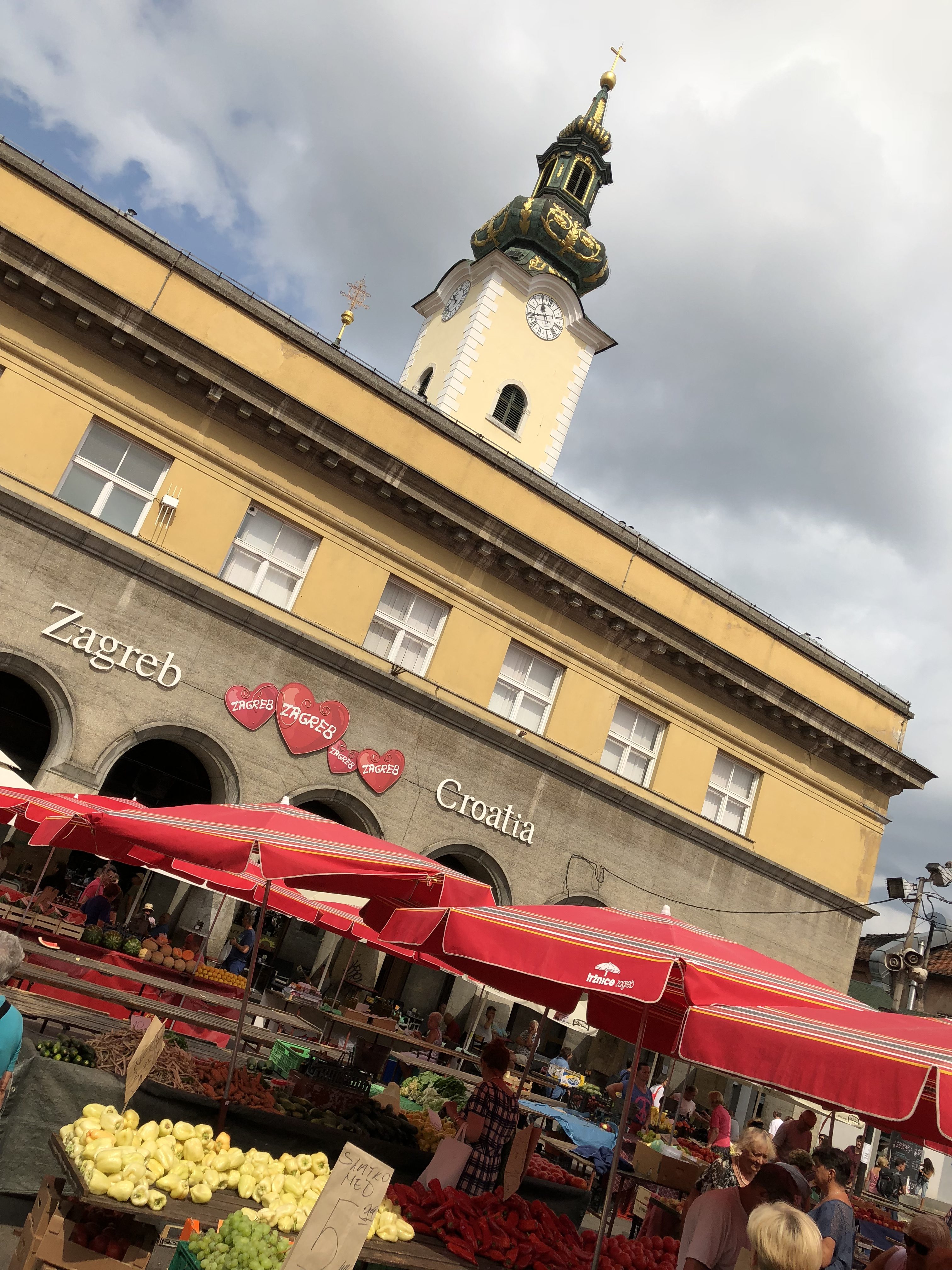 If you want to experience incredible roads, featuring awesome mountain switchbacks and the most beautiful coastal views, I strongly recommend you ride Croatia.
But don't hang about – it's a country that's rapidly becoming the place to go on holiday. The airport in Zagreb or Split is expanding and hoteliers are frantically looking for more plots to cater for the expected exponential growth.
The locals welcoming, and the vibe are extremely relaxed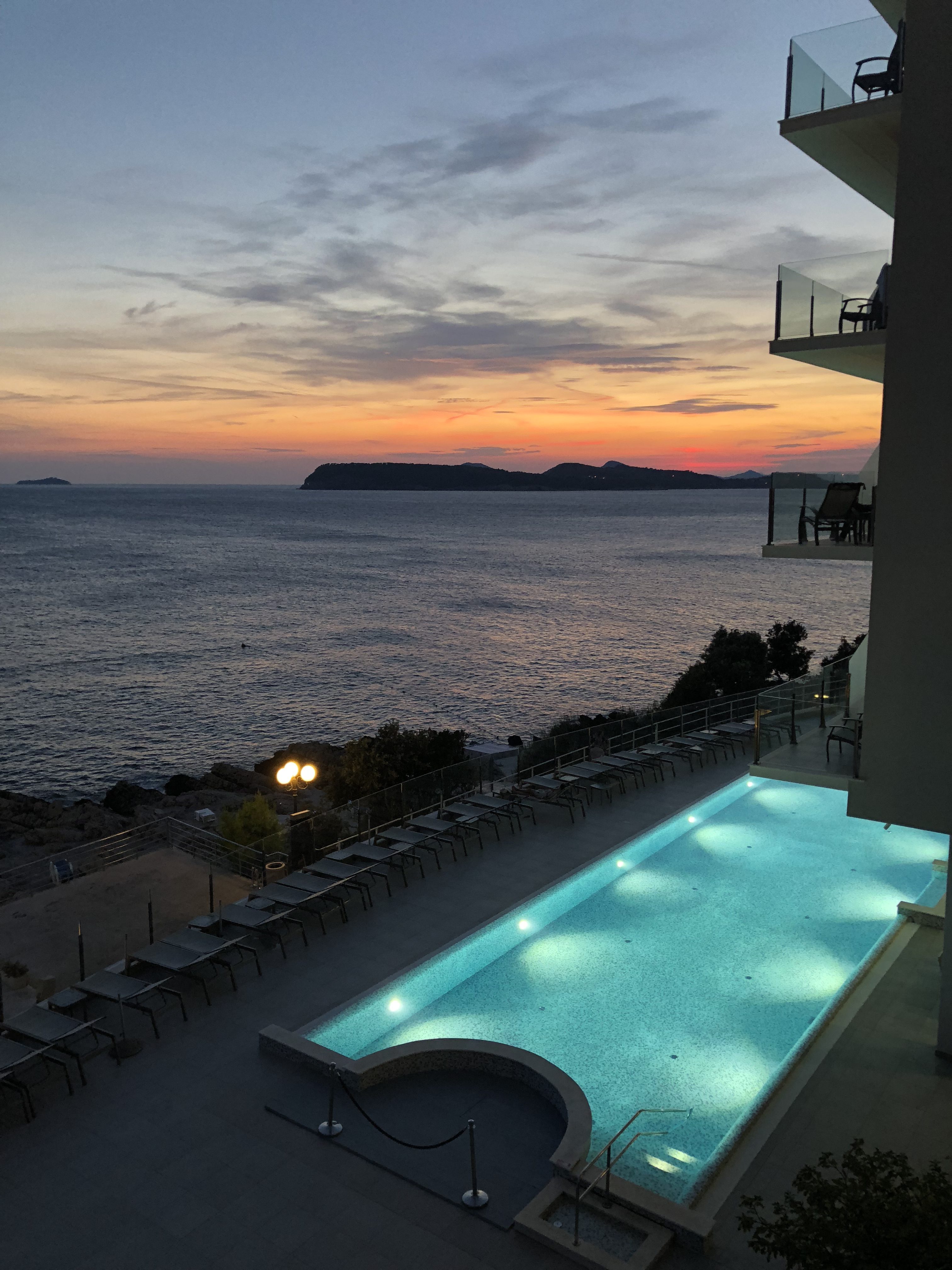 and food is relatively cheap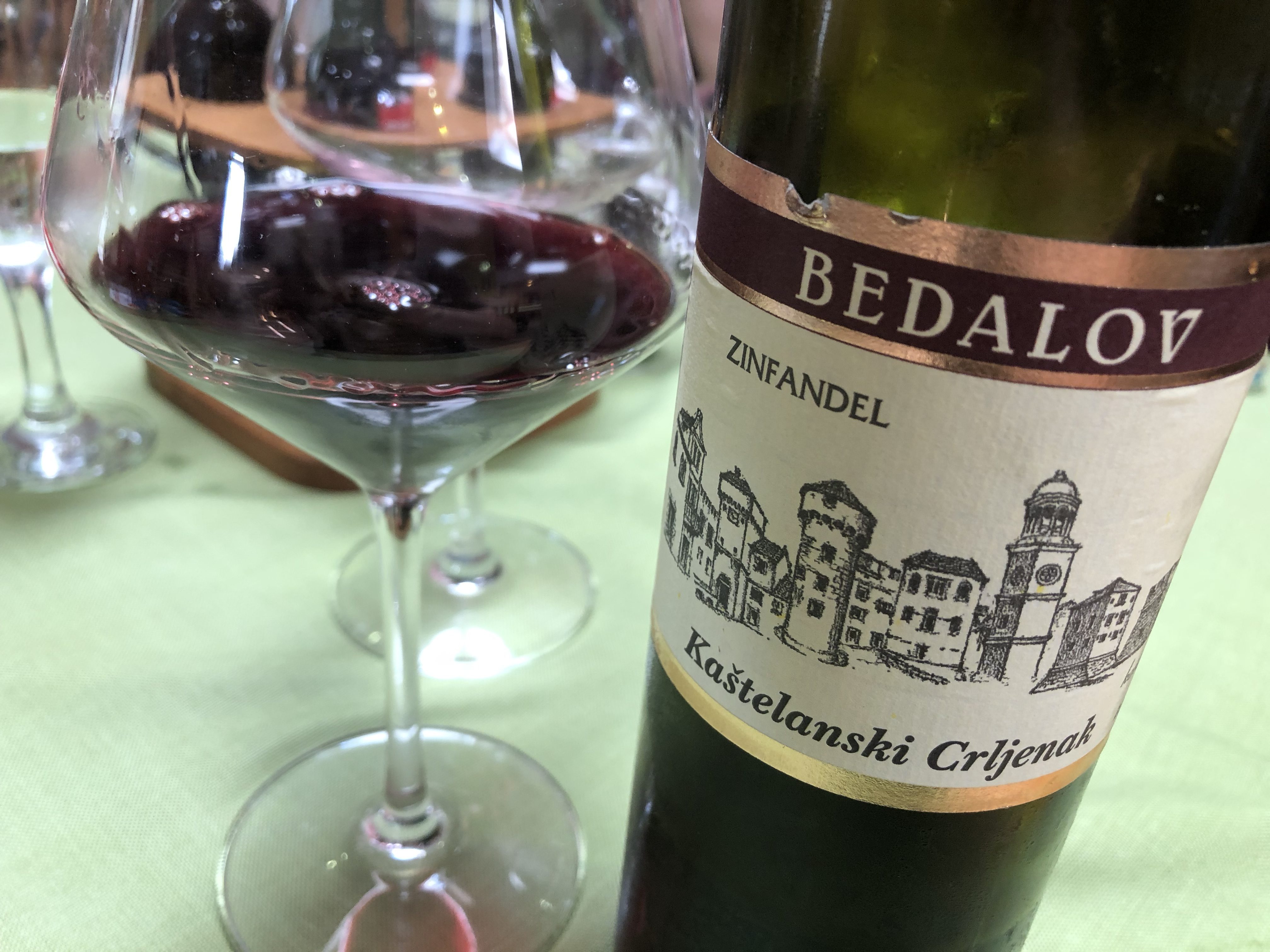 (not the case of the gas, I've been surprised to discover that it was as expensive as in Paris).
You could ride there, and it'd be the trip of a lifetime, but other options include using bike shuttle to get your machine to Geneva, then crossing the Alps to skip a day or so crossing France. Or for a big adventure, you could get your bike taken to Bulgaria then ride home through Croatia. In any case, if you want to ride a Harley Davidson motorcycle: no problem.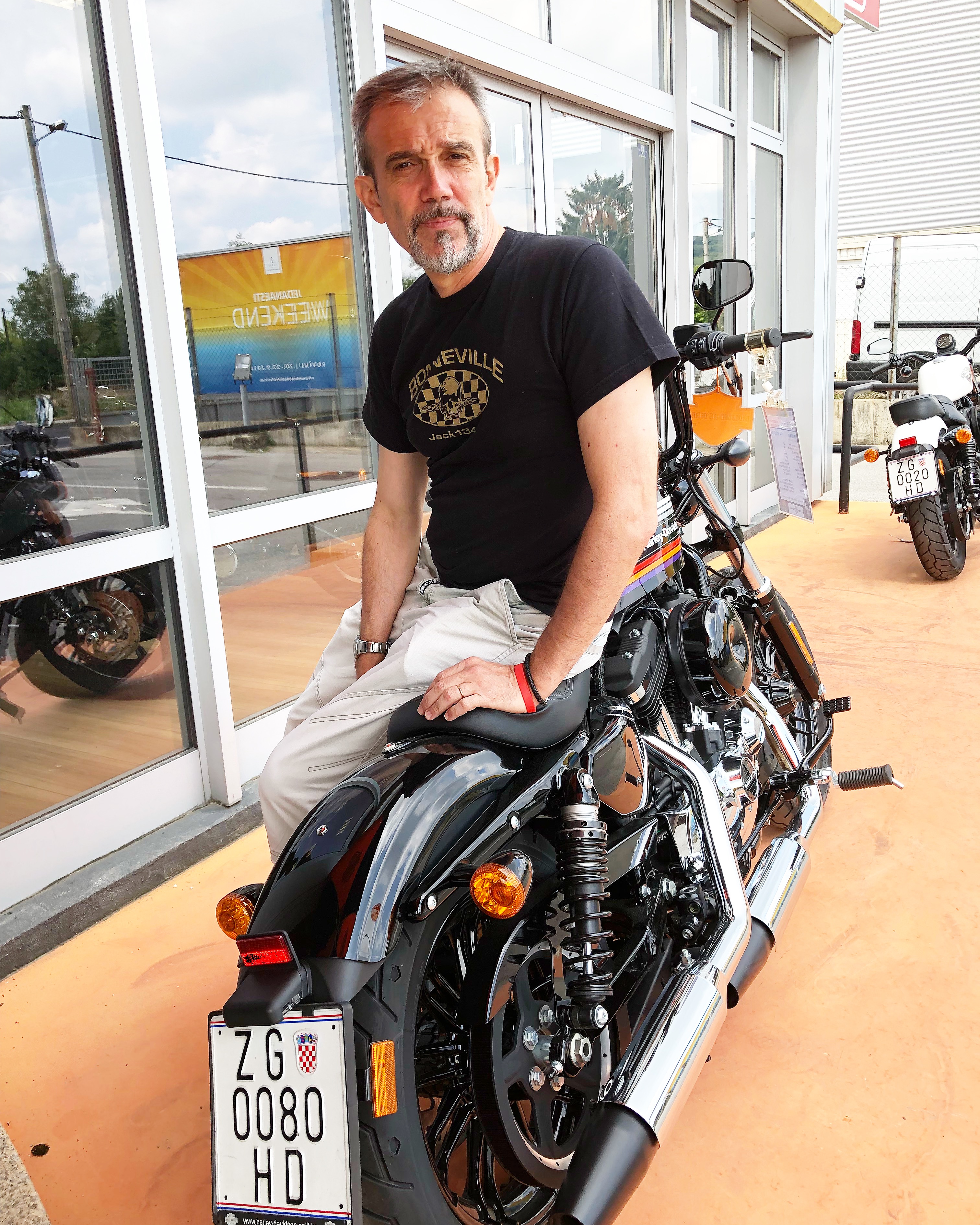 Perhaps the easiest option, and one that would give you a truly awesome experience, would be to hire a motorcycle. They rode Croatia on Harley-Davidsons, and you can do exactly the same by searching for rentals all over the world at the Harley website. While there are Harley-Davidson dealerships in Croatia (in Zagreb and Split)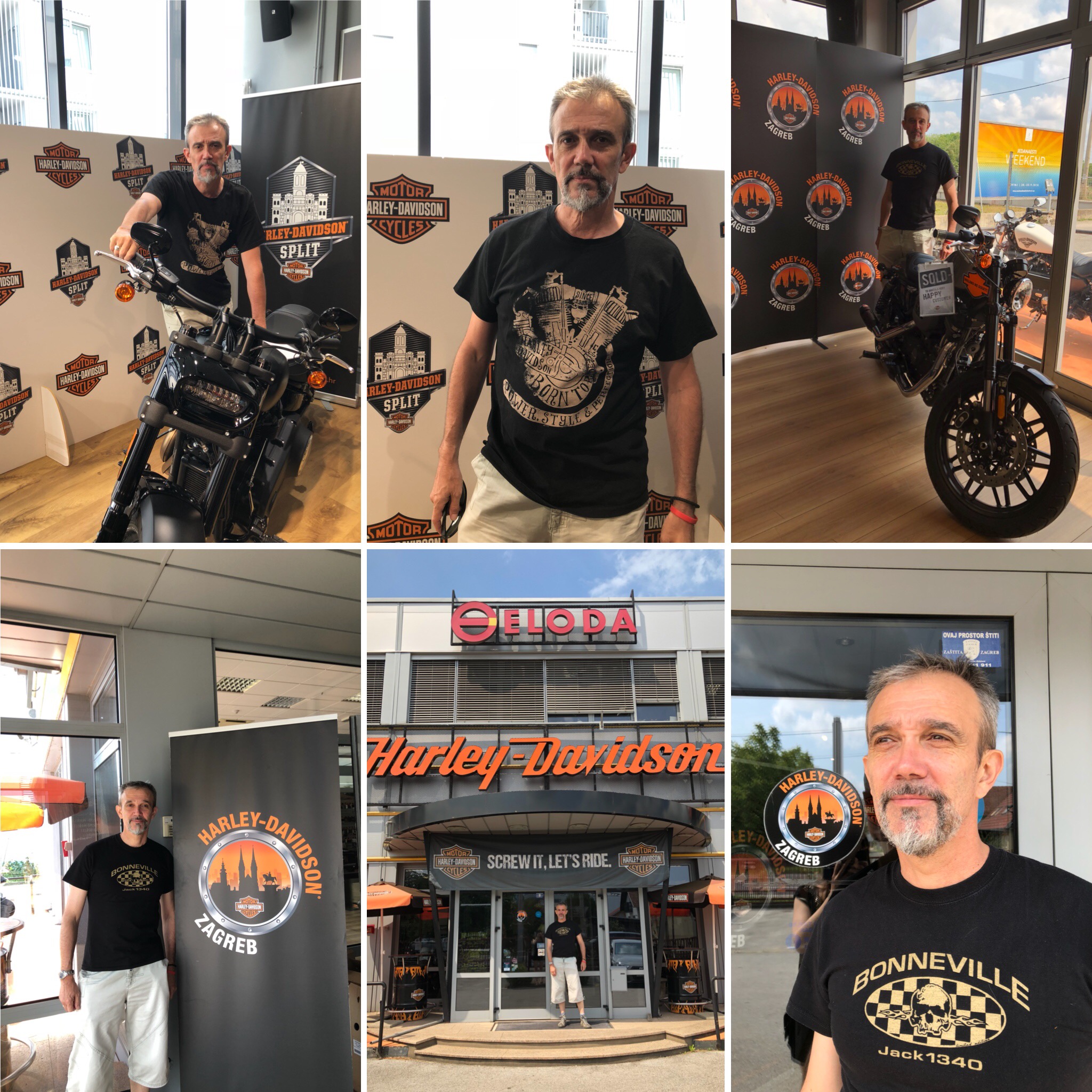 , they don't currently offer rental, but a quick search on the site shows two in Austria
Ultimately, the roads are generally beautiful (even the motorways), and very quiet at the end of April (during summertime there are many tourists from all-over Europe). June is when the tourist season really picks up, and you can expect the hottest temperatures (average 30°C) in July. April will typically have eight rainy days in the month, dropping to seven in June and five in July. In peak season, the sea is apparently wonderfully warm to swim in too.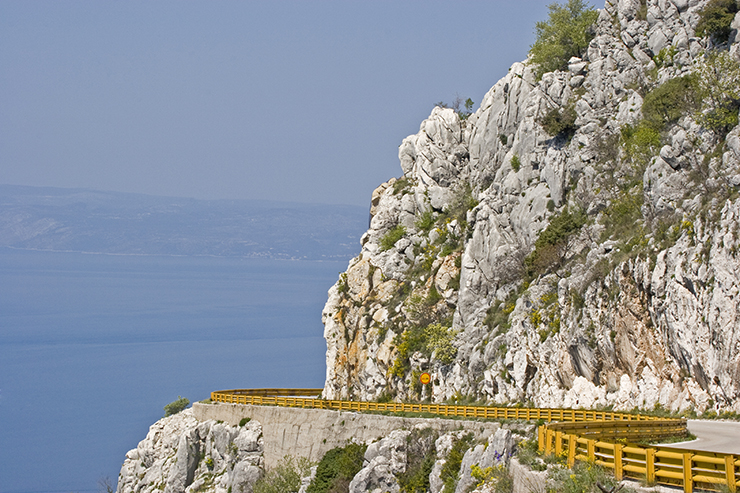 There are many, many motorcycles on roads during summer (mainly BMW 1200, DUCATI, some HARLEY DAVIDSON).
Motorcycle law in Croatia
Ride on the right, overtake on the left.
Vehicles entering a roundabout have right of way.
Public transport (including school buses) have right of way.
School buses have priority when pulling away from a stop.
You must carry your driver's licence, V5C and insurance documents at all times when riding (and driving), as well as your passport for identification.
You must carry a reflective jacket, which is to be worn in the event of an accident, and large fines can be issued if you don't have spare bulbs (unless your bike has LED lights).
You must wear a helmet.
If riding in a group, you should ride in line, not two abreast, though of course this is more of an issue with slower-moving machines.
Under 25 years old, the blood alcohol limit is zero. For riders and drivers aged 25 and over, it's 0.5g per liter. Breath tests can be carried out at random.
Between the last Sunday of October and the last Sunday of March, dipped headlights must be used during daylight hours.
If you are stopped by the police, they can impose and collect on-the-spot fines, but you don't have to pay immediately. In this case you'll be issued with a ticket, and the fine must be paid within eight days at a post office or bank, but officers are allowed to confiscate your passport until the fine is paid. In an emergency, dial 112 for an operator that can speak English (and Croatian and French)
As a guide and unless otherwise indicated, speed limits in built-up areas are 50km/h (30mph), 90km/h (56mph) on open roads, 110km/h (68mph) on dual-carriageways and 130km/h (80mph) on motorways.
Motorways are denoted by the letter A, followed by two digits. The signs are green, with a picture of a motorway on them. Many of the motorways have tolls, with two payment methods: In the 'open toll' system, you pay as you enter – you'll usually find this on short sections of motorway, as well as bridges and tunnels. The 'closed toll' system gives you a toll card on entering, which is used to determine payment when you exit ­– you'll find this on the larger motorways.
You can pay tolls with local or foreign currencies, using cash, credit card (Mastercard, Visa, American Express, Maestro and Diners), cheque or through a subscription if you're going to be there a long time.
Most fuel stations on major roads and in the larger cities are open 24 hours a day, the others from 7am to 7 or 8pm, though in summer they tend to stay open until 10pm. All of them accept payment by credit card.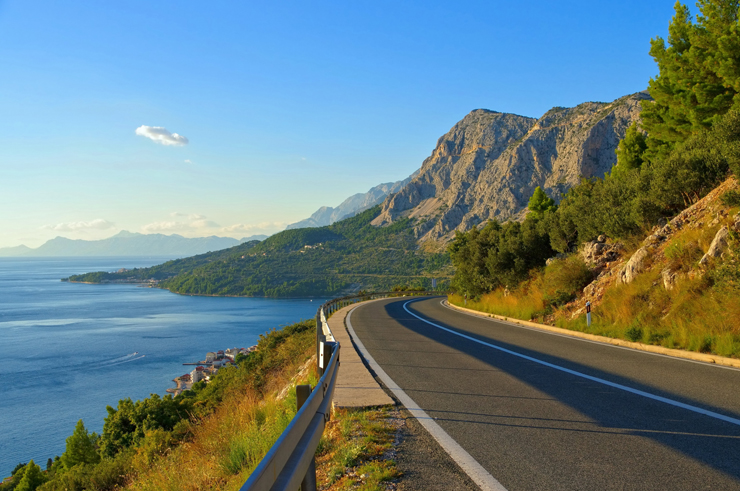 When in Croatia, you will take the opportunity to cross the border to go to BOSNIA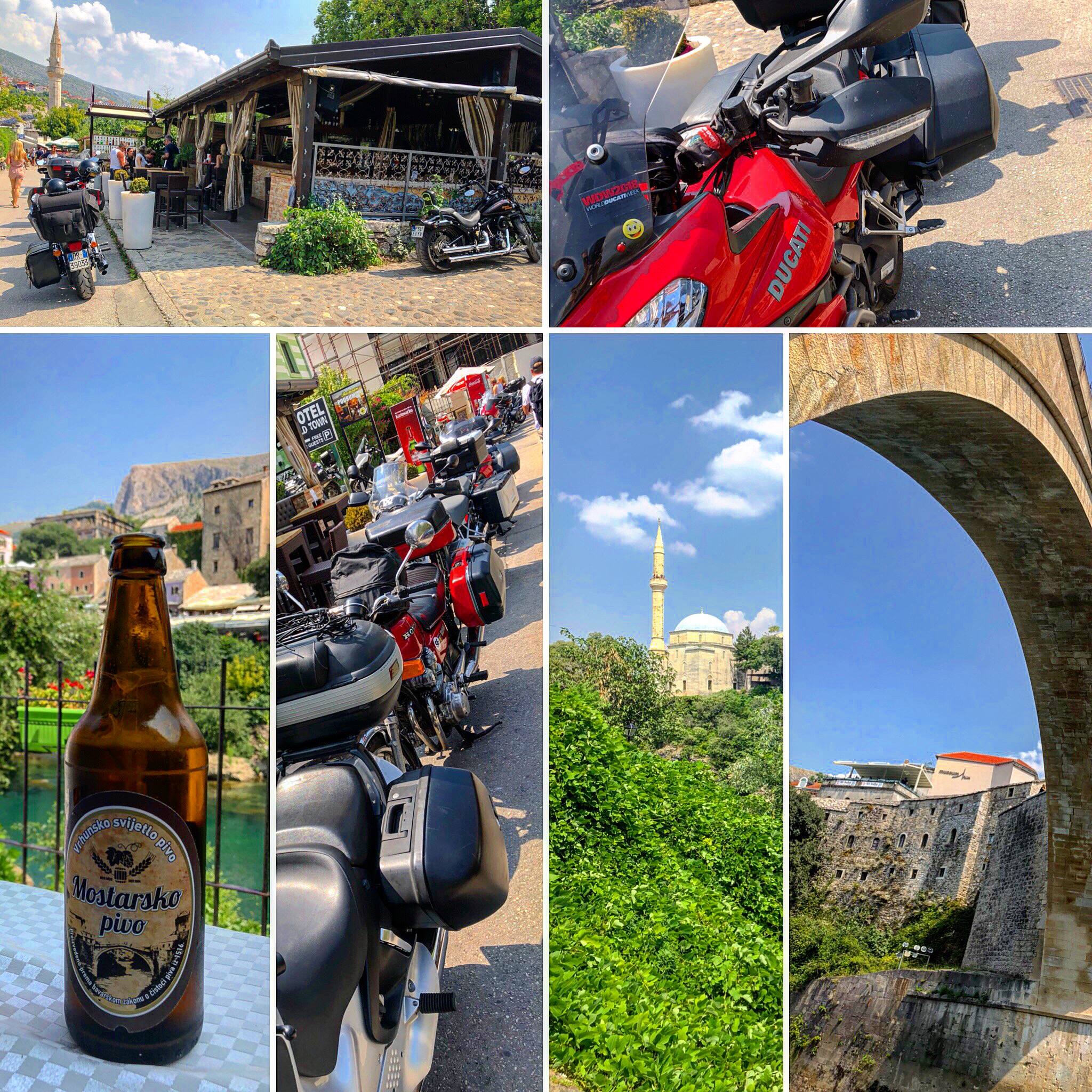 especially to visit the old city of MOSTAR and see its legendary bridge, one of the historical gate between West and Middle East. It will take you one full day, but it really worth it. Thus you will see the oldest European minarets.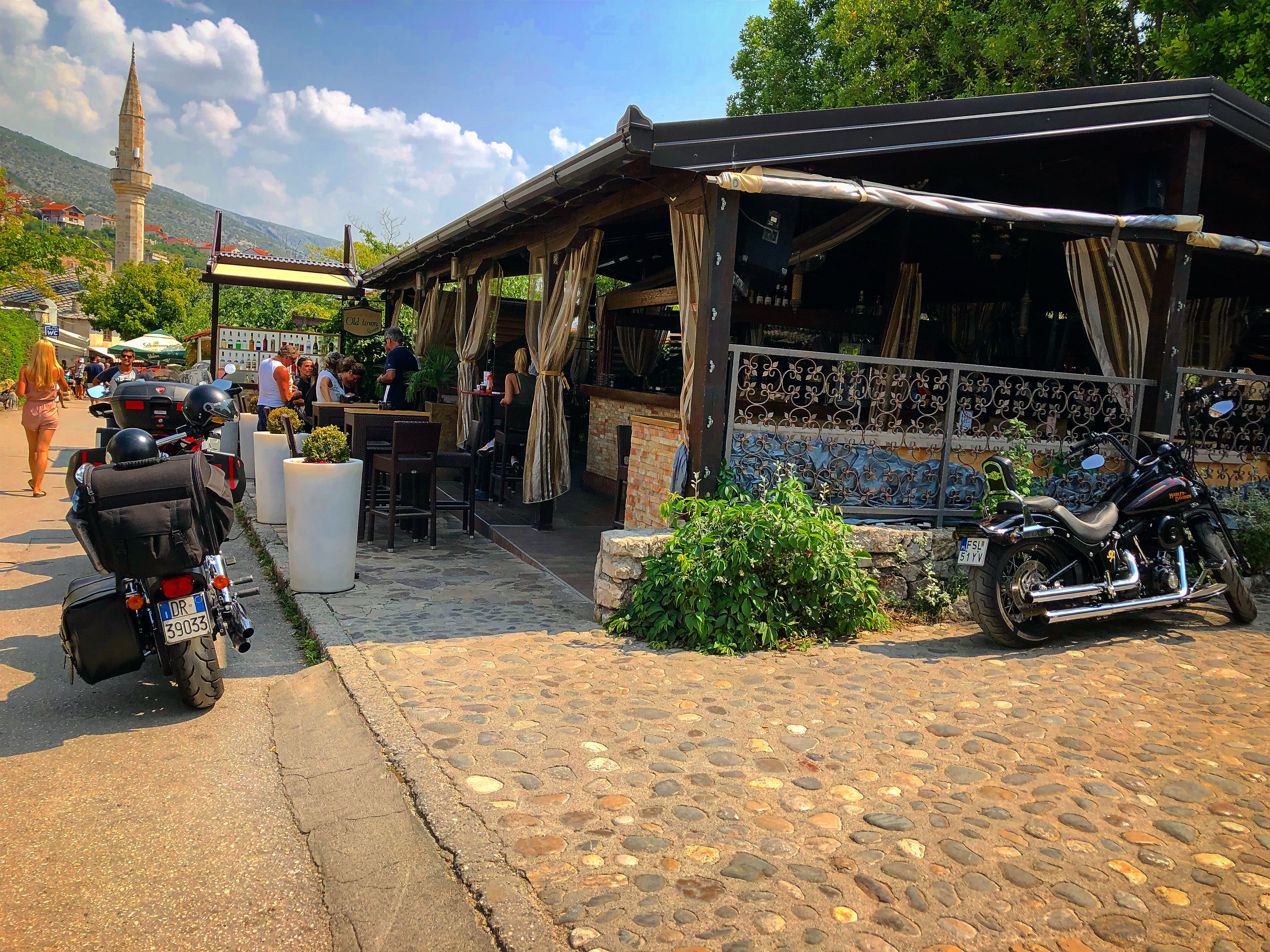 The rest of your trip will permit you to see old architecture ,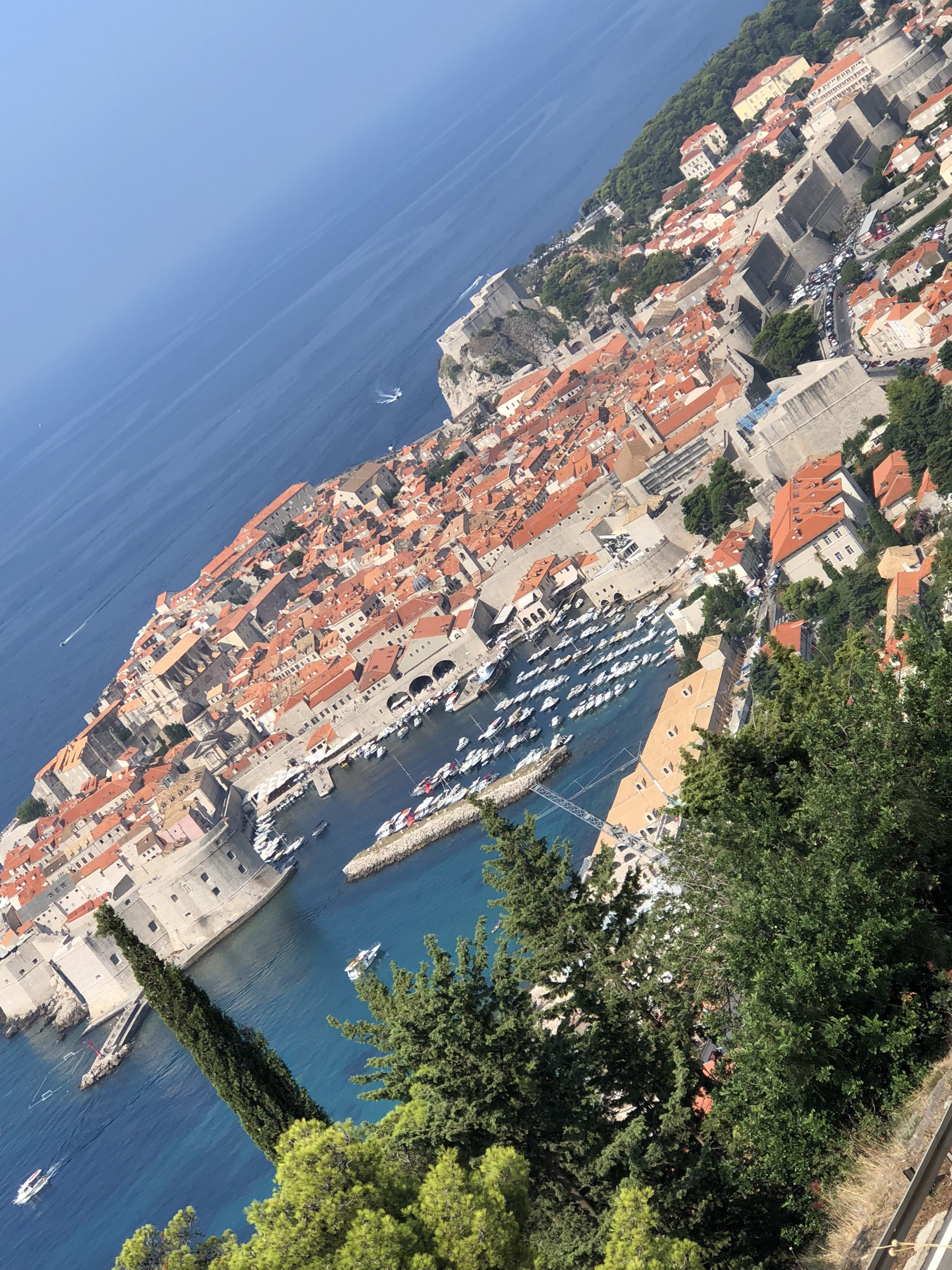 amazing beaches (no sand, only rocks, watch your feet), great or small restaurants (in any case the food will be great and not expensive)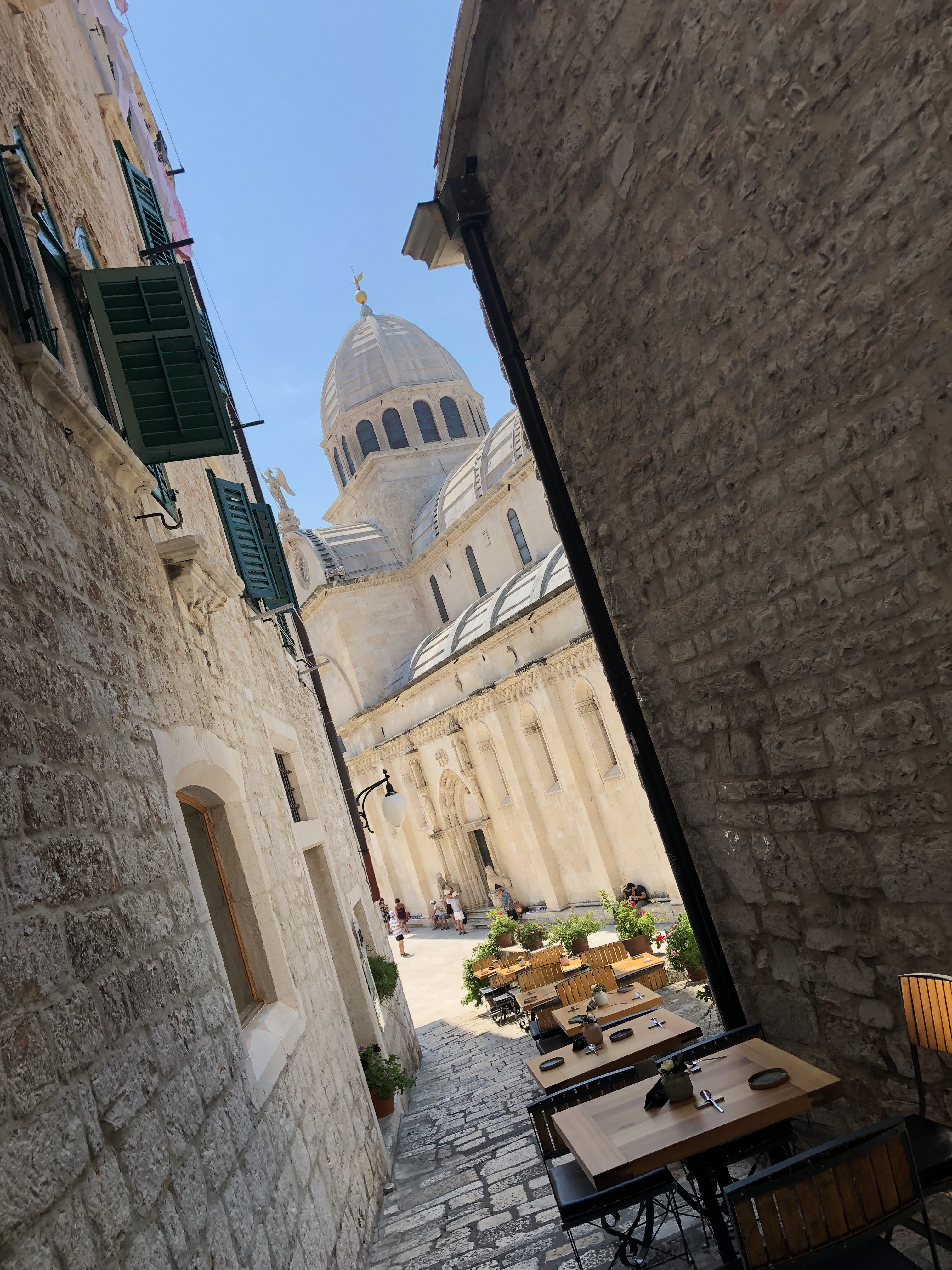 famous hotel or typical bed and breakfast.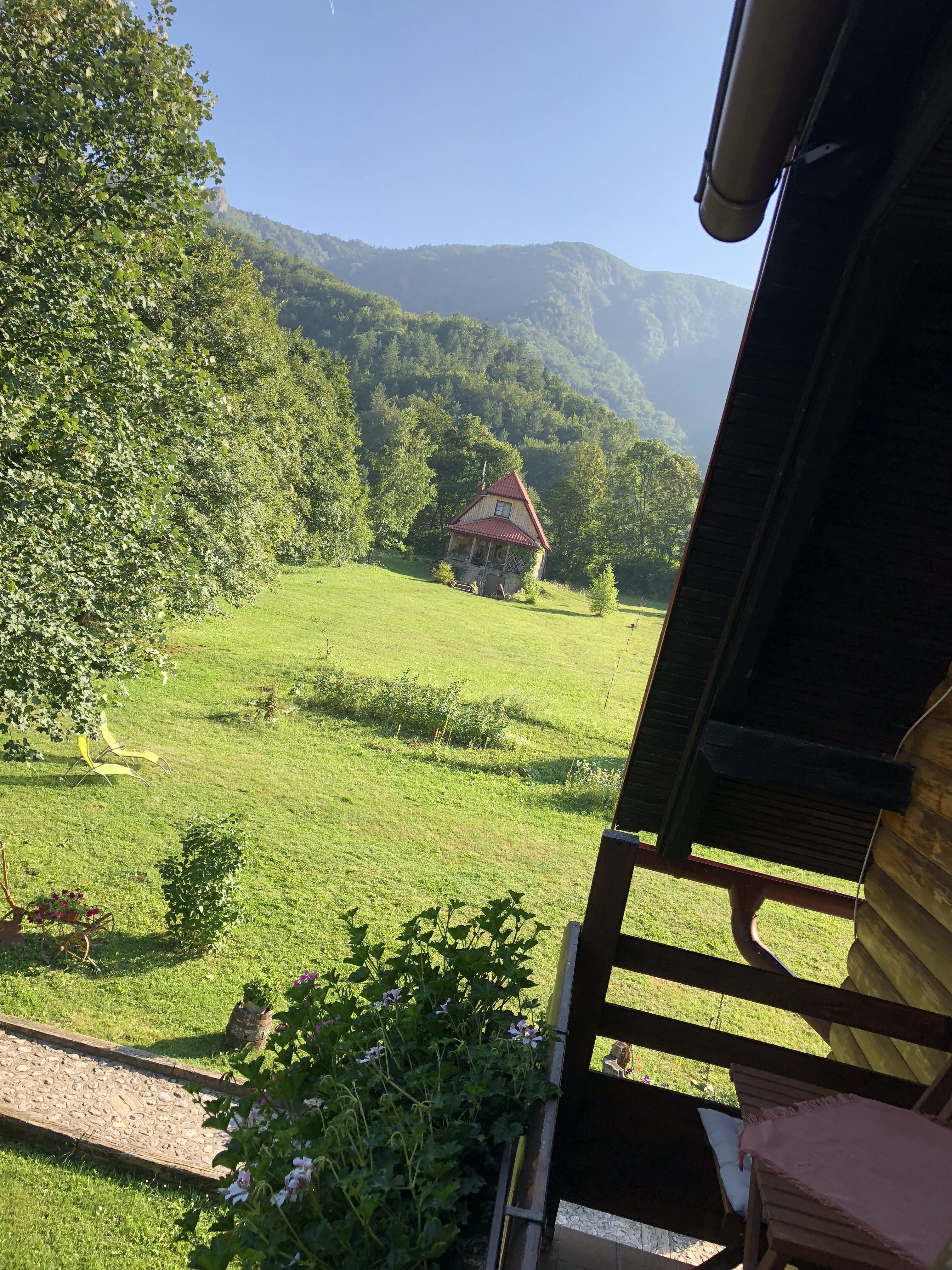 And if you prefer national parks with great amazing natural sites you will find your pleasure visiting the famous park of PLITVICE or KRKA(and some other).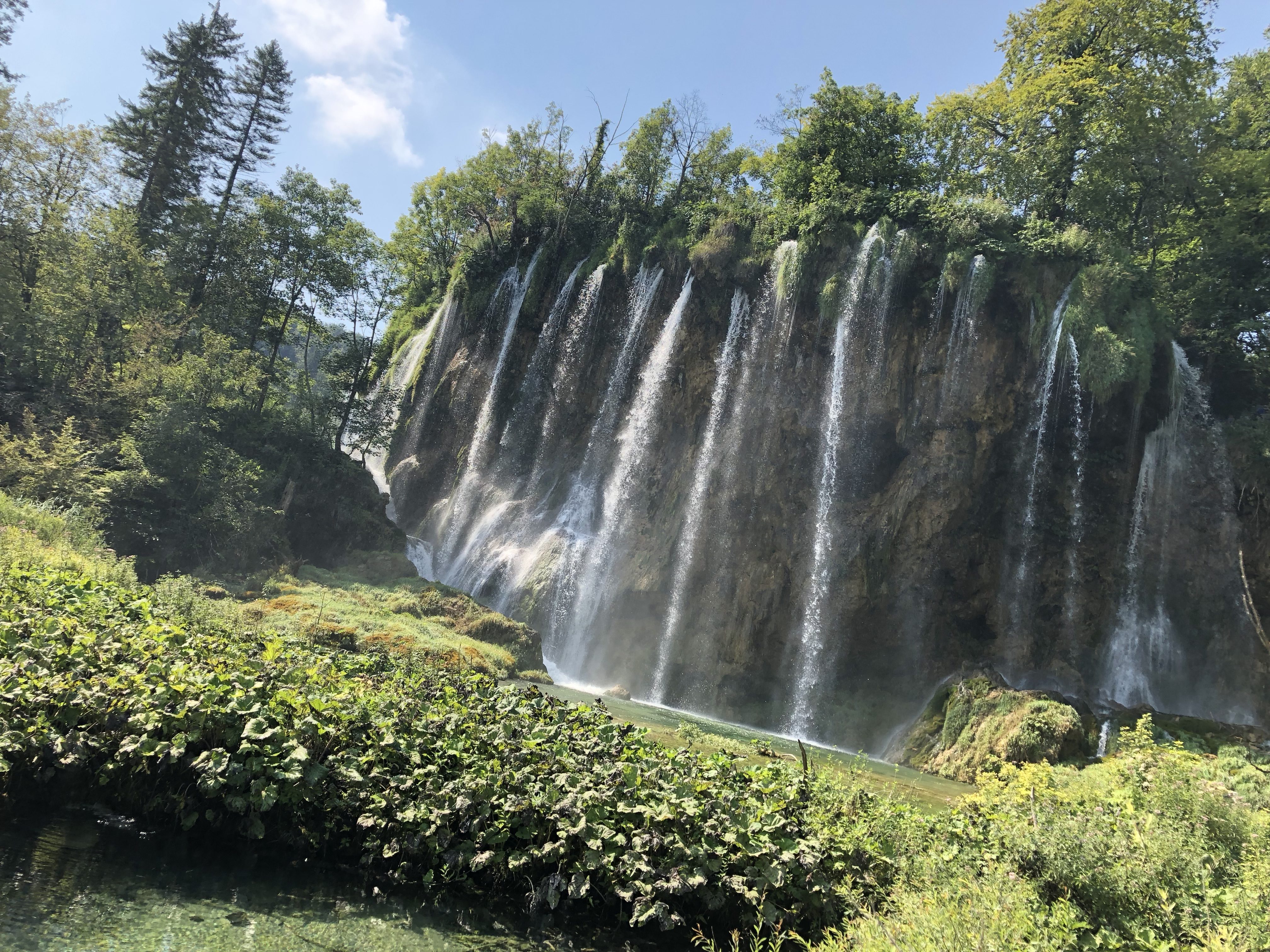 So, next summer, may I suggest you to rent two bikes (one for you, one for me of course), we'll leave Paris on a sunny Saturday morning. Two days later we'll cross north of Italy and then, two or three hours later we'll have our first Croatian beer in the capital of the country in Zagreb. This two weeks road trip is gonna be a blast my friend, for sure!
Waiting for your call bro'.
Hervé, your French biker friend.