Post & Images by Jack McIntyre
Well it's now Wednesday evening the 1st of August, and we are in Sturgis at the Buffalo Chip Campground all set up.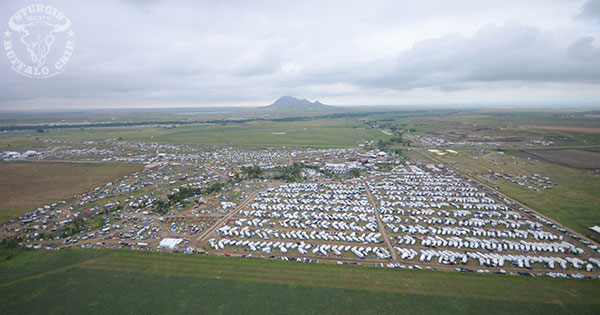 We are one of the carriers for the Passion Built show, 4 years running now, and I wanted to start off these next two weeks of posts with a little about our company departing Philly, why we help move the show motorcycles, and the artist behind it all.
We are a trucking company in Philly known as JM LOGISTICS PA. Each year we assist moving motorcycles from the East Coast to Sturgis for the Buffalo Chips "exclusive exhibit" photographed & displayed by the man himself, Michael Lichter, the best in the business. Anyway, keep the word "passion" in mind as I explain things a bit further.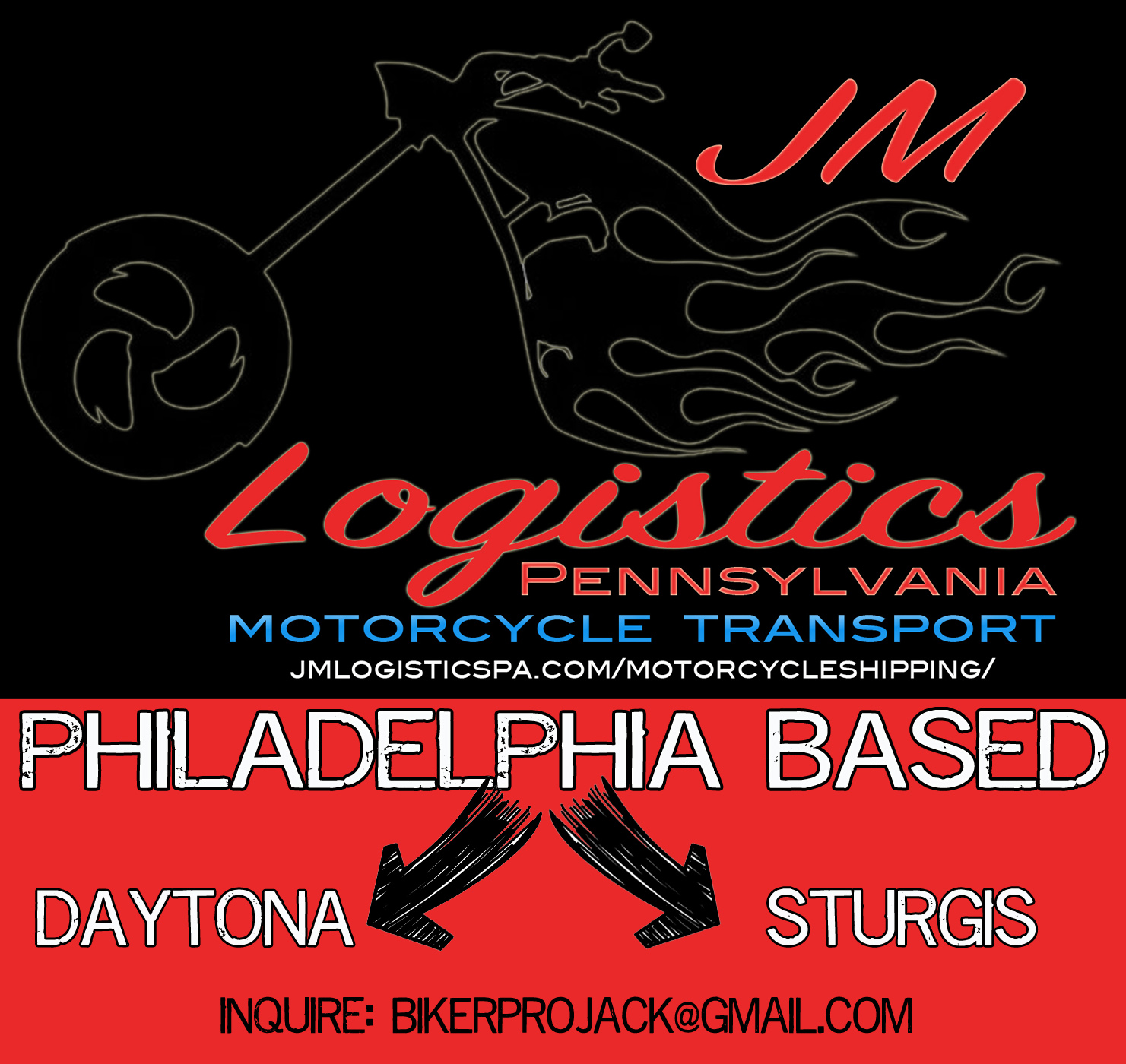 So we departed Philly early Sunday morning with our two trucks and trailers. Our list of pickups for the show bikes, besides our own customer & personal bikes, was seven show bikes.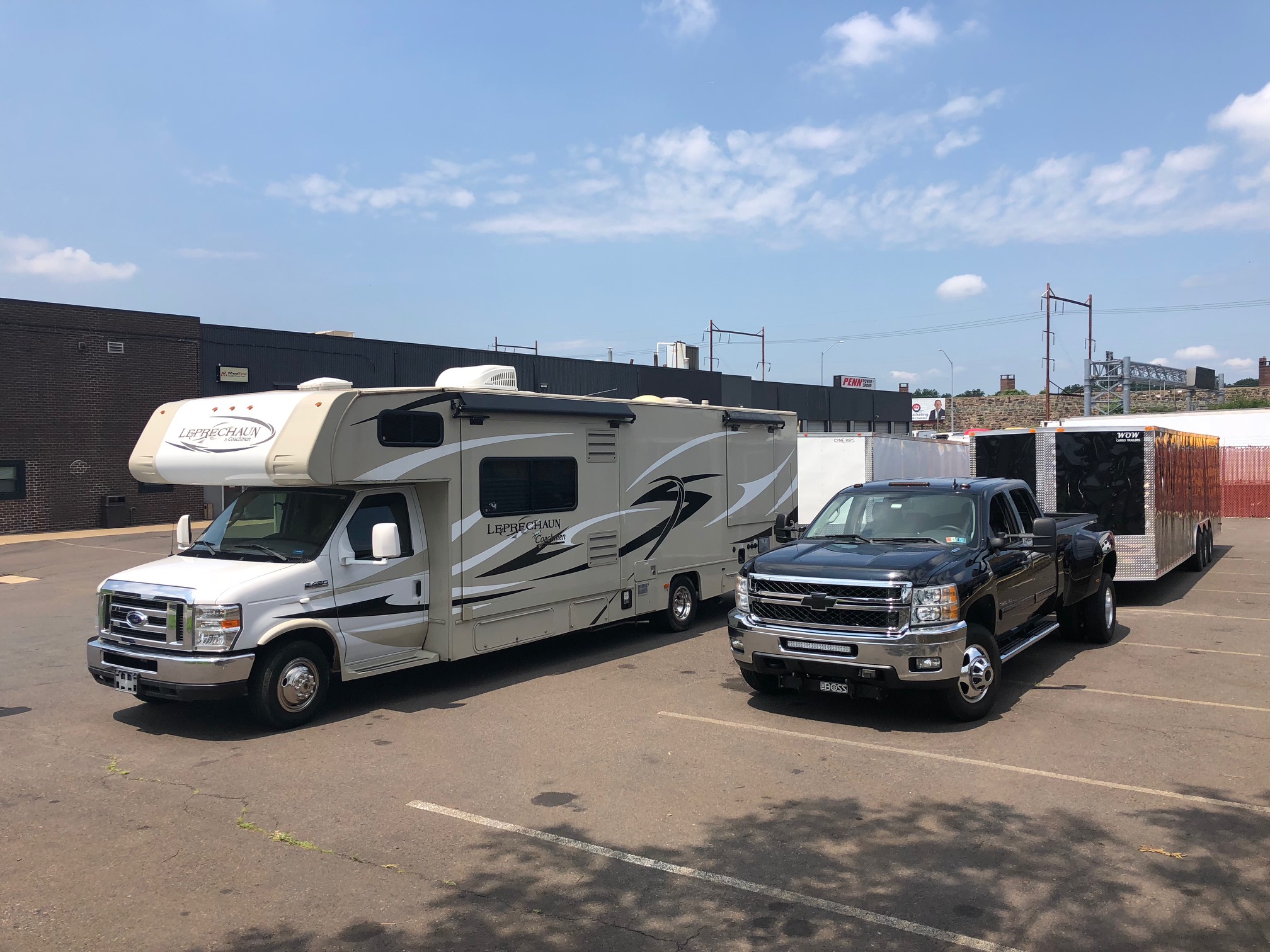 We zig zagged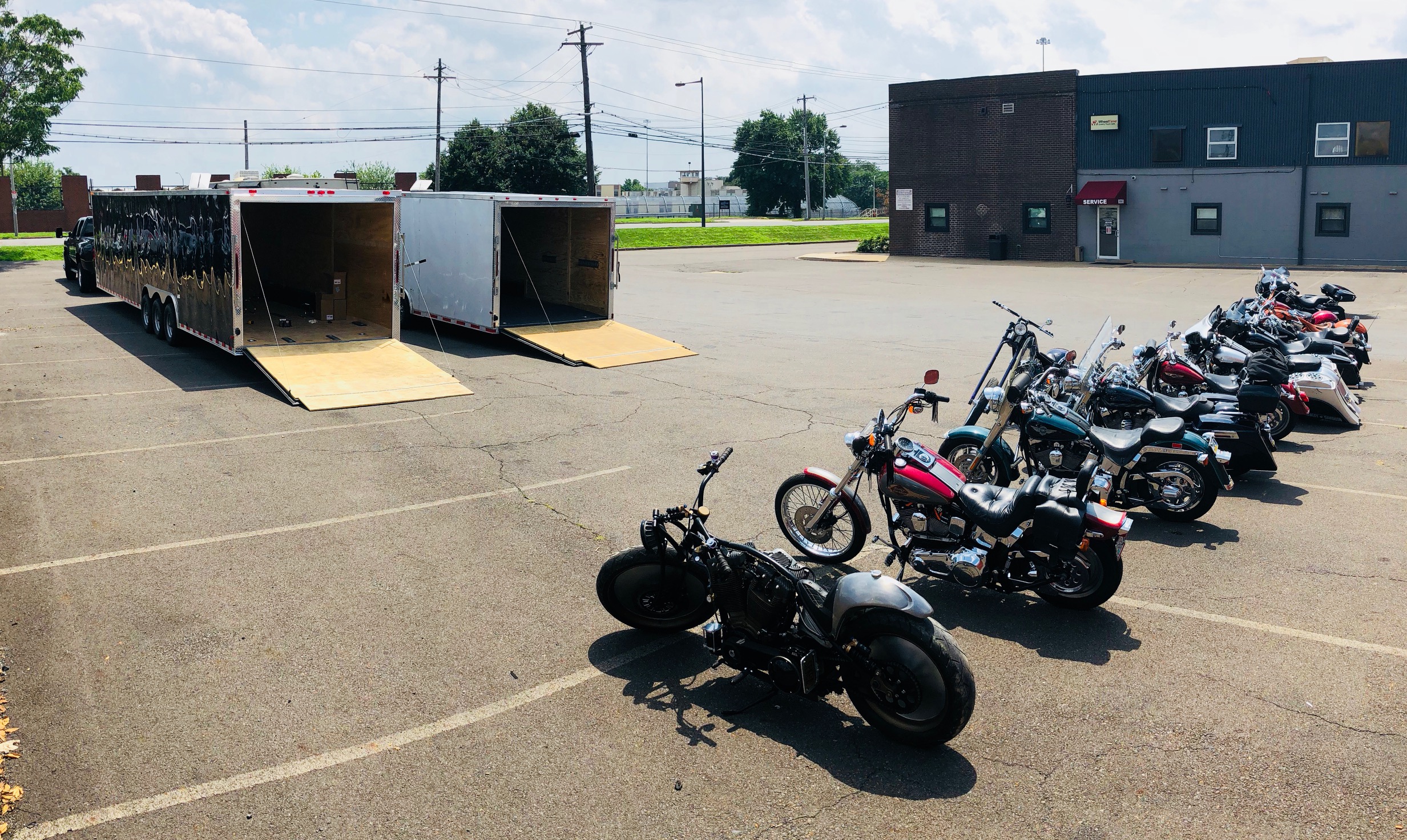 from here to there passing through central Pennsylvania dipping down into a very mountain like West Virginia, then North into the Kansas City area, in and out of St. Louis, then the long trek to Sturgis.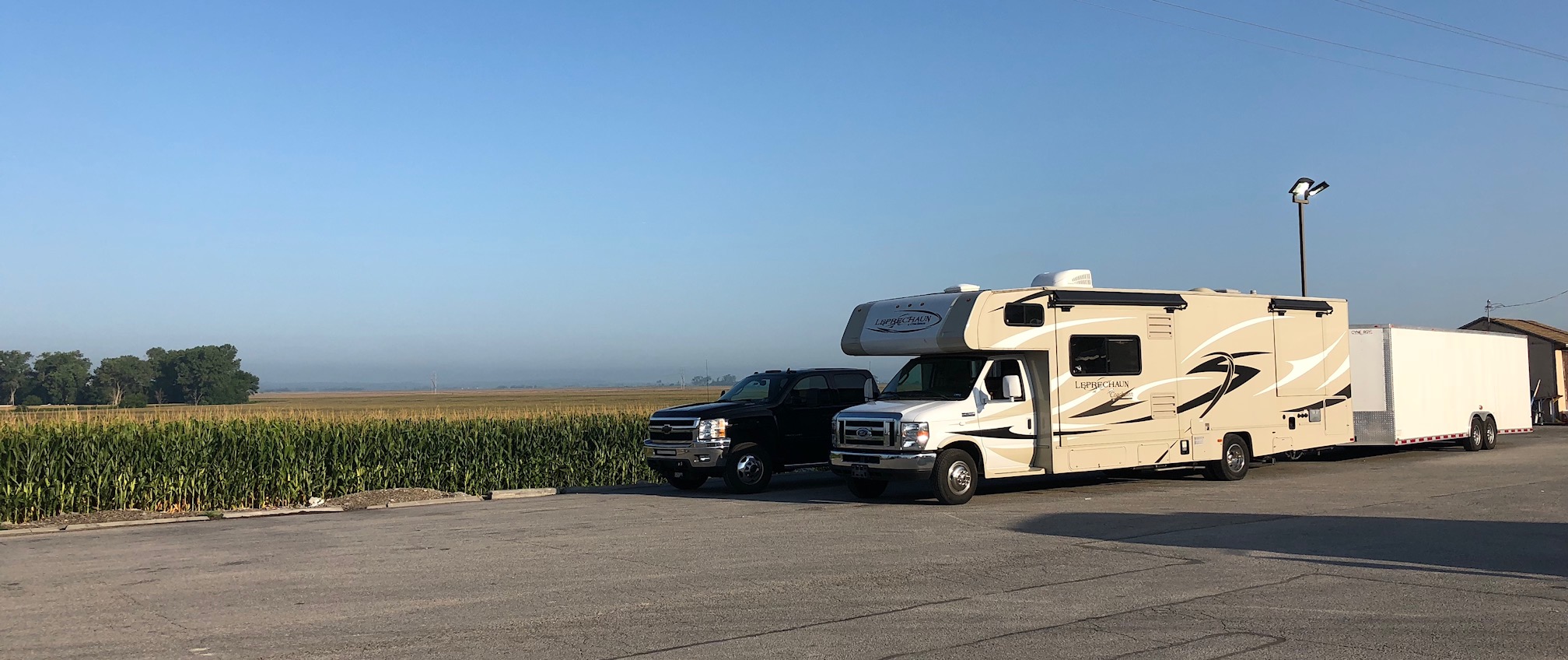 As mentioned, we departed Philly Sunday morning, arrived in Sturgis Tuesday at 7:30pm, with very little rest. Each builder we visited to pickup their "baby", was so appreciative of what we were doing, and we could detect that in their voice / actions because this isn't their day job, this is a late night / weekend love affair with a piece of metal with two rubber feet.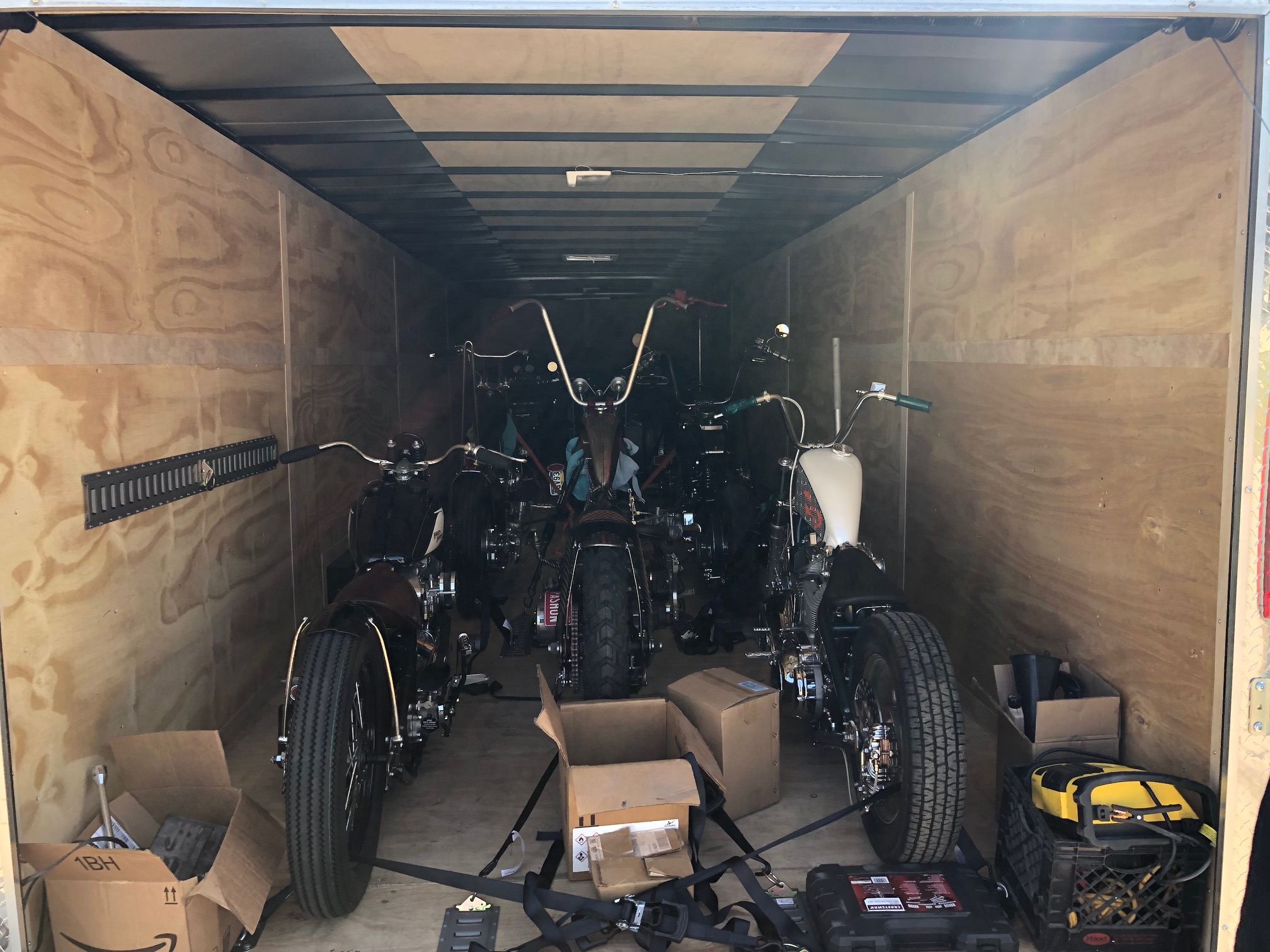 We then pull into the Buffalo Chip just before the ticket offices closed so that we could check in and get our credentials. Marilyn Stemp, my commander & Chief, was right there at the ticket office to assist. Within an hour, we were in our RV spots.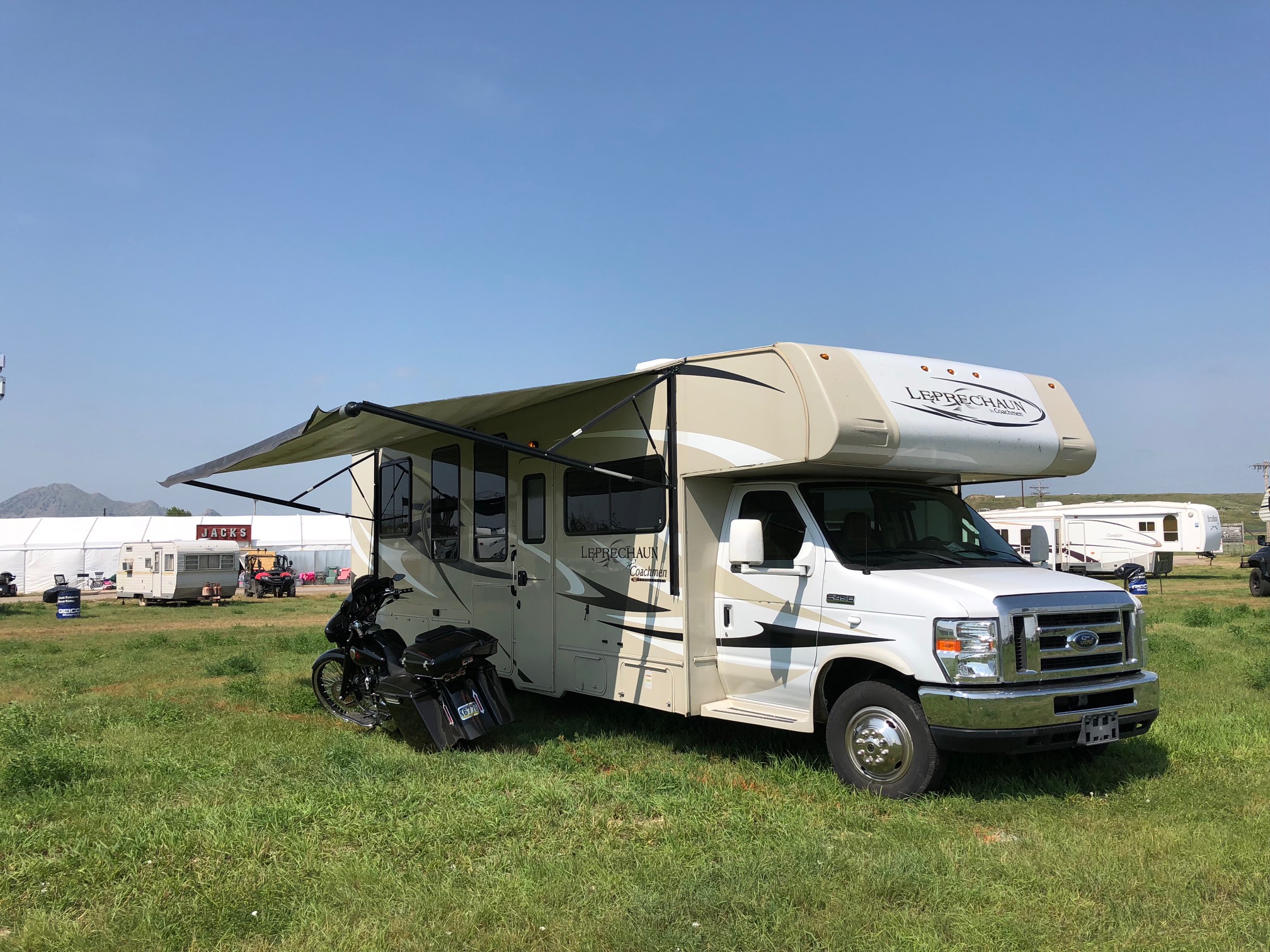 Now, as a photographer in this industry for quite some time now, I always look forward to chatting with Michael Lichter. He's been my go to guy for questions for about the last 18 years, and he's super cool with me. I ran into him outside of the show venue, he had been shooting all day, he spotted me & said, "come in for a visit to talk, I'm here all night". Being so busy, he forgot that we were one of the sponsors of the Passion Built show & that in our trailer were 7 of his show bikes. Well it hit him fast why I was there & next thing I know, we were hugging as great friends do. Michael is clearly in love with this industry and understands the facts of what it takes for it all to come together to make such a great show happen. From the freight carriers to his assistants, to the amazing support of the Buffalo Chip, you can just feel the passion in each persons voice.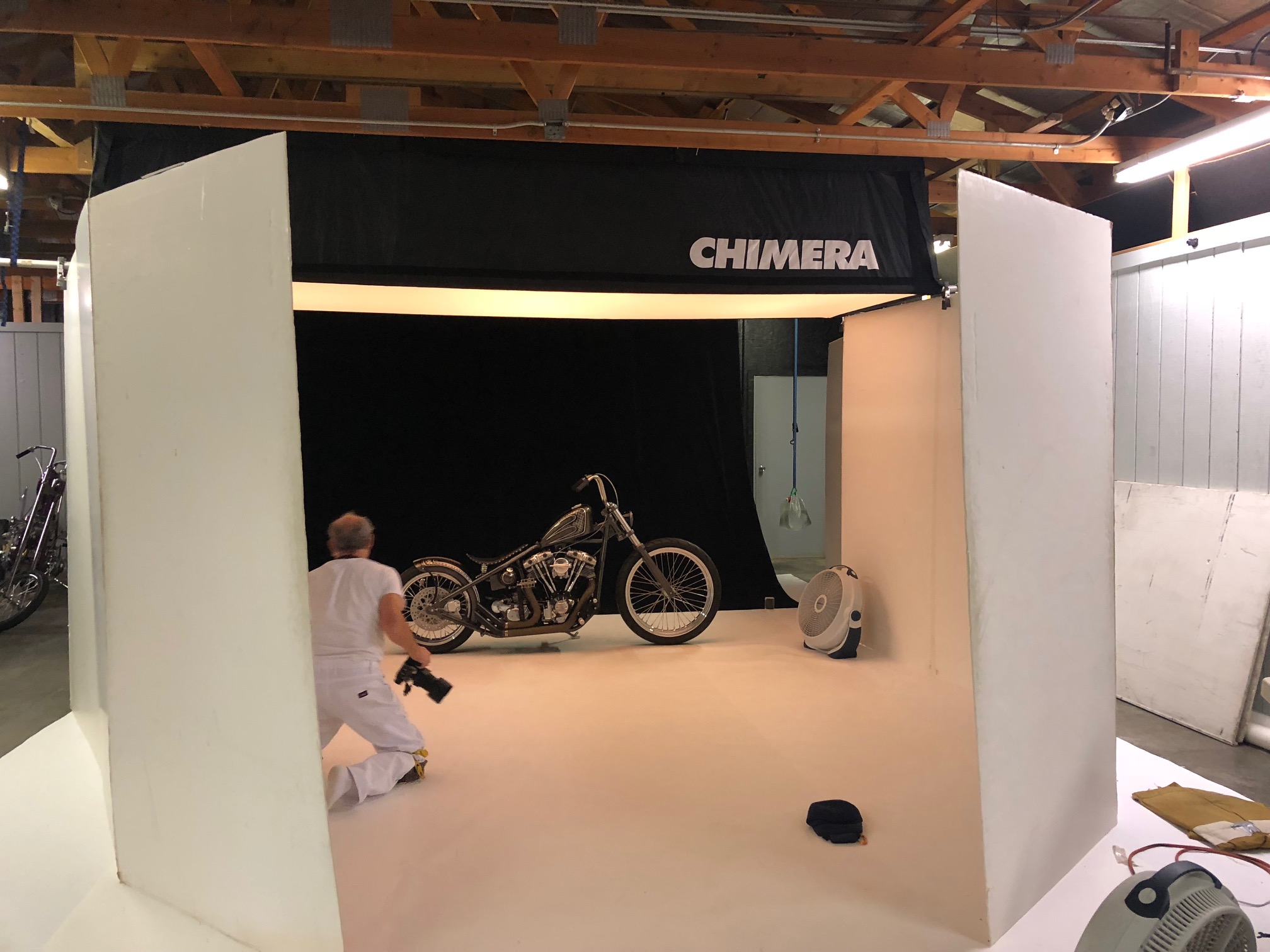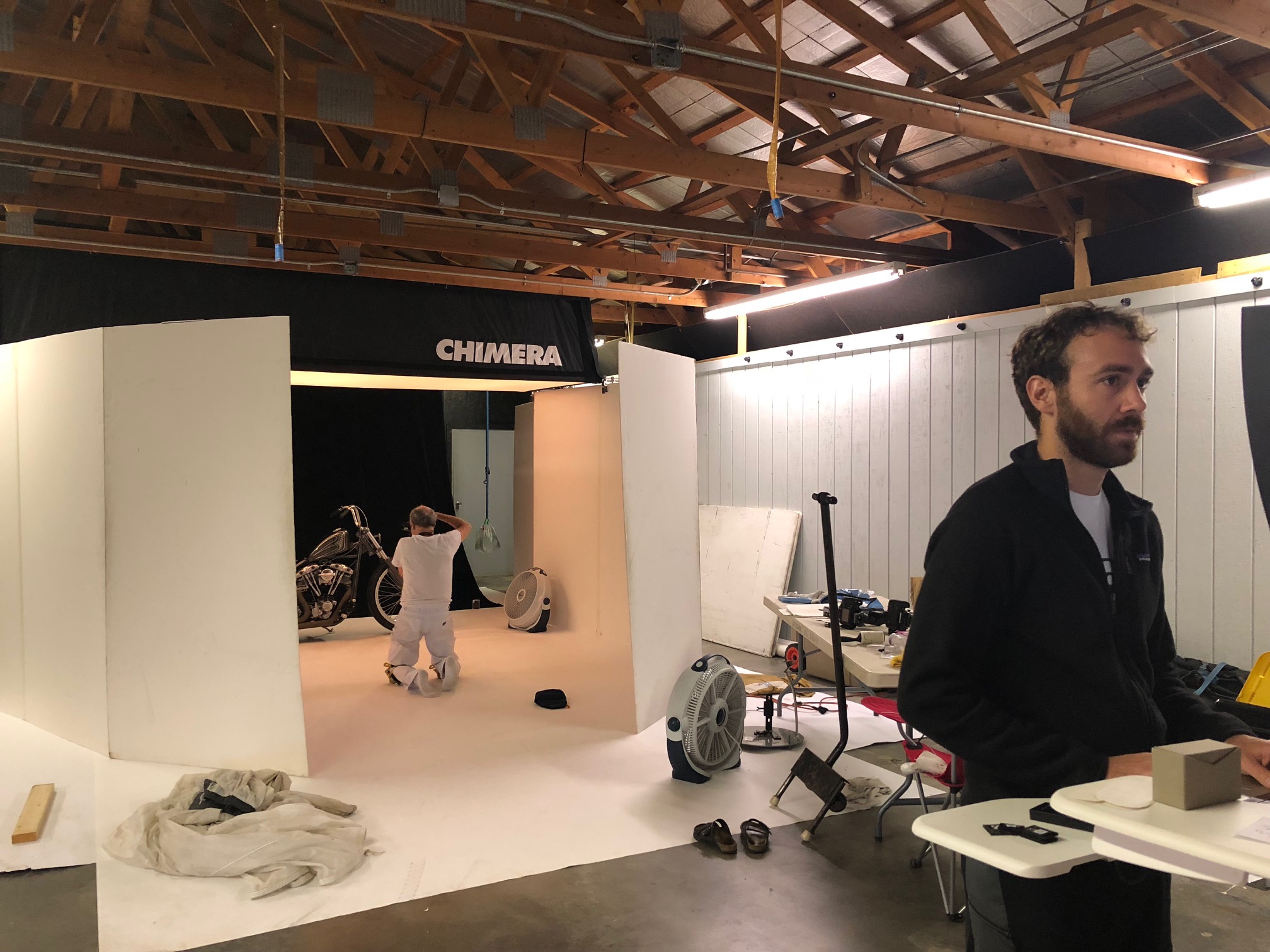 Remember above when I said to keep the word passion in your thoughts? That's what this is, it's not about the money, hell our trucking company alone provides thousands upon thousands of dollars worth of services, and we are repaid by the grace of the Buffalo Chip Campground with lodging and daily allowances. Give and take, the passion of why we all do what we do regarding motorcycles. There is no other such item that brings this many people together.
Over this next 15 days or so, I will do posts daily. Please continue to check back as each post will be my own personal images, nothing that you will see on Social Media.