So here's what I know about the Los Angeles House of Machines location: Kevin Dunworth has his Golden Bolt Show there, and Chris & Fiona Richardson's LA Speed Shop is on site – at least a small version of it. Until now, that's all I knew. So before I headed east from the left coast after attending the Long Beach IMS, I stopped in to visit House of Machines, in LA's "arts district," for coffee and a look-see.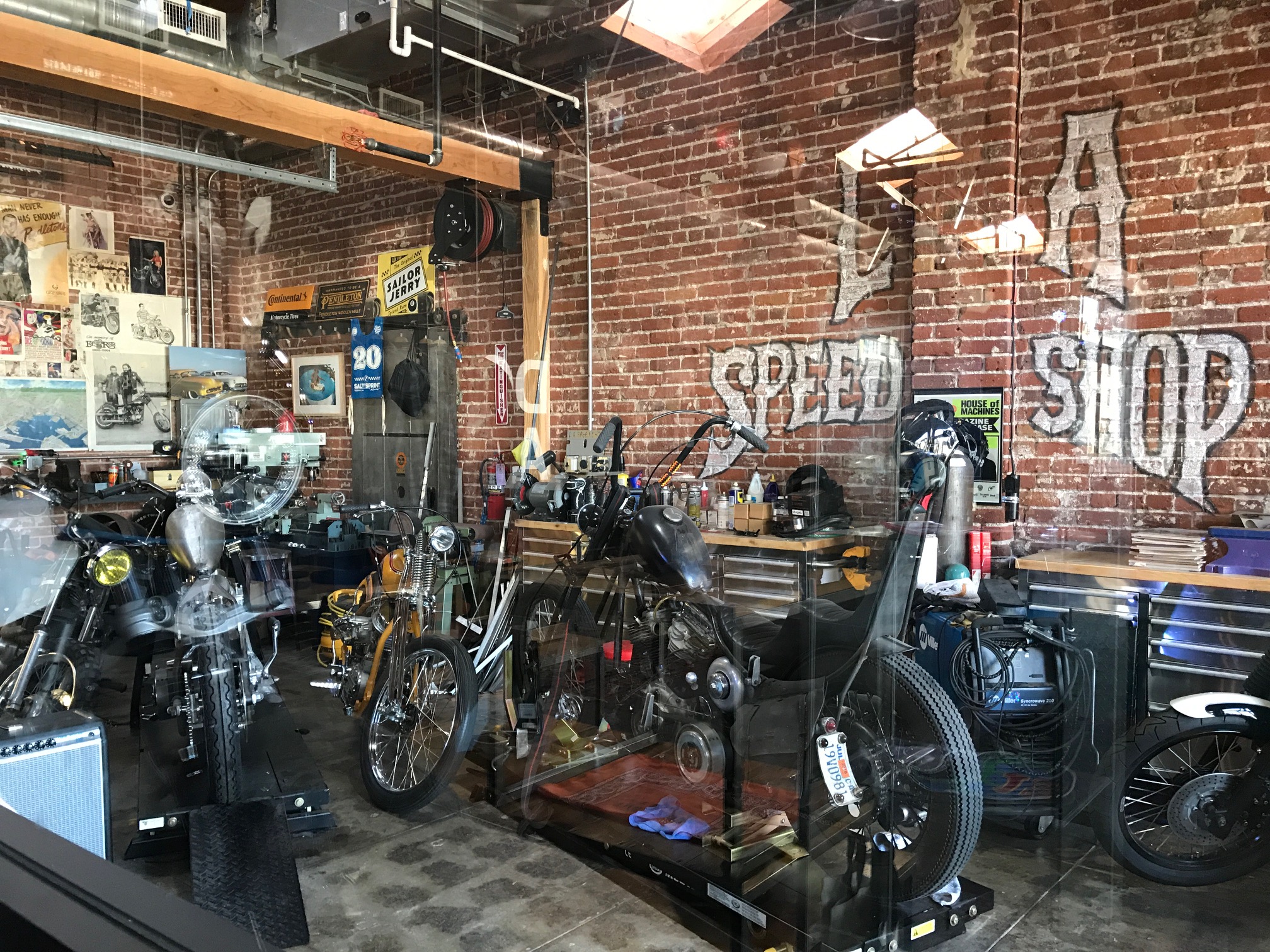 I wasn't surprised to find a classy, funky set-up and a cool gearhead vibe, even on a Sunday morning. The cook hadn't shown up yet so I can't tell you about the food, but I enjoyed several cups of dark, strong coffee while watching a film crew set up for something – I didn't feel compelled to interrupt them and ask details.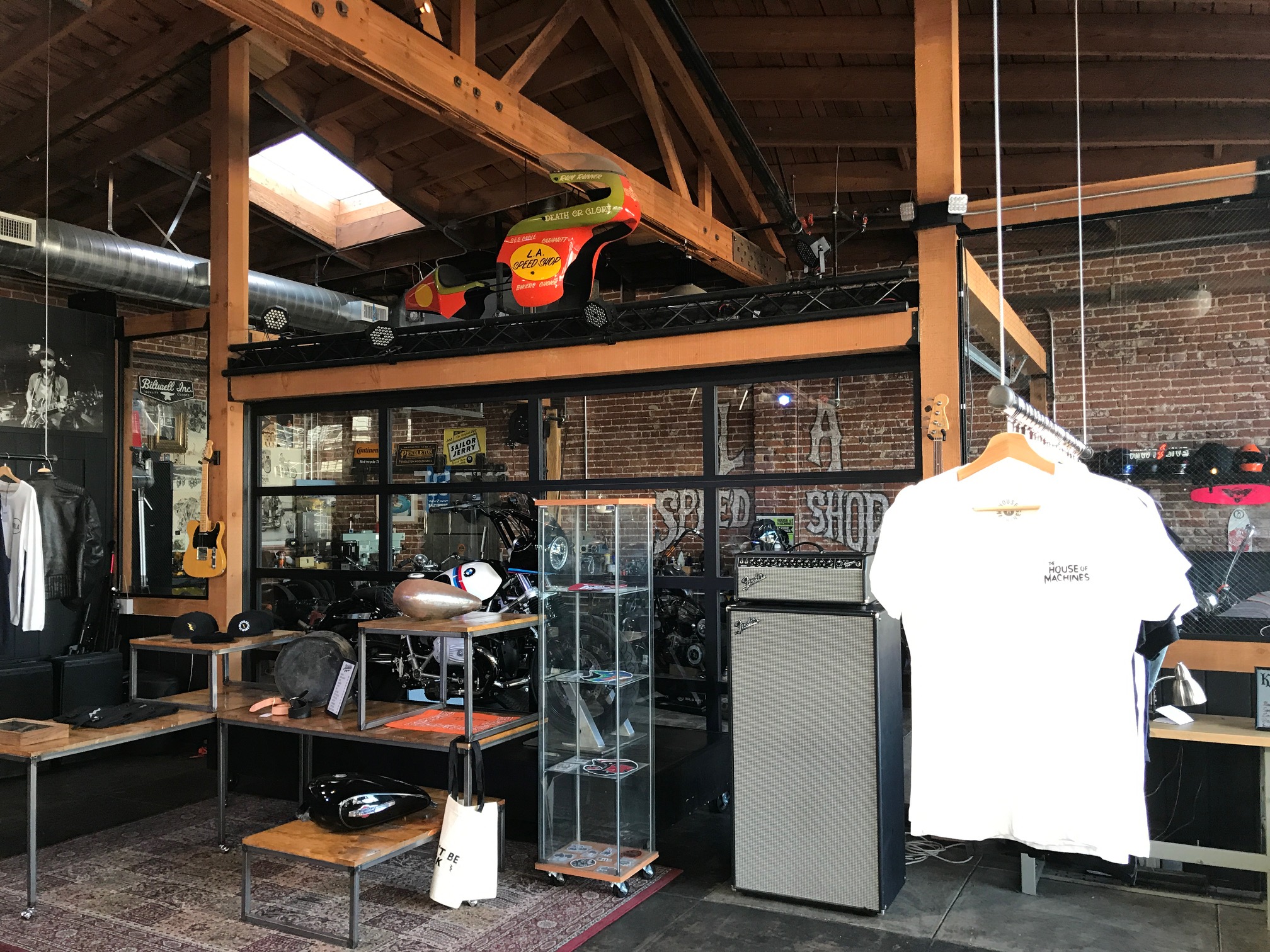 As I looked on, they rolled up the garage doors between the bike shop and the rest of the storefront. A HoM helper raised the clothing racks up toward the ceiling (using a slick sort of push-button and cable rigging) and rolled the modular display tables and bike displays out of the way – transforming the space from store to studio-like space with little time or effort.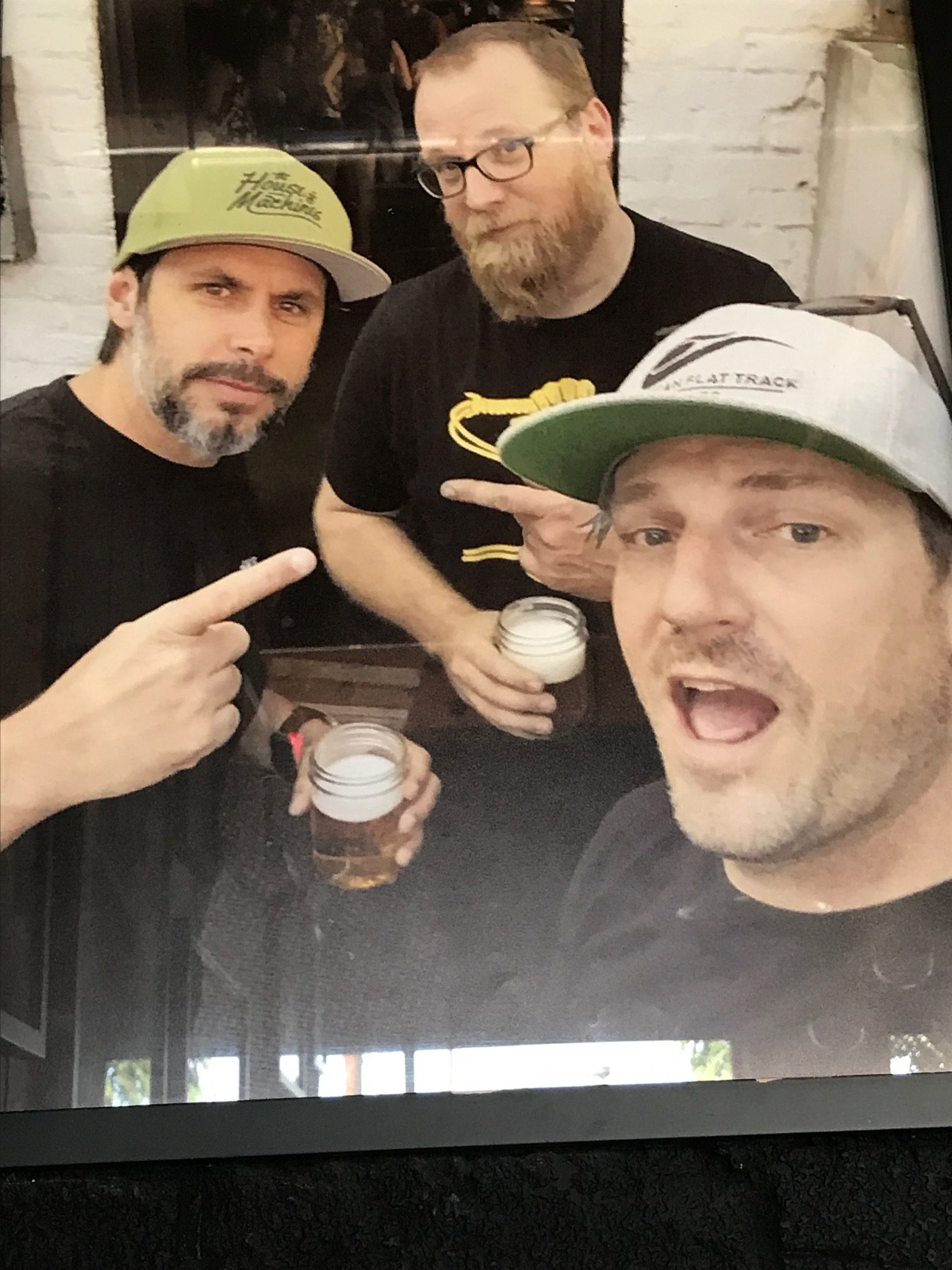 Me? I stayed out of the way, checking out the photos on the wall for friends and taking the pics you see here.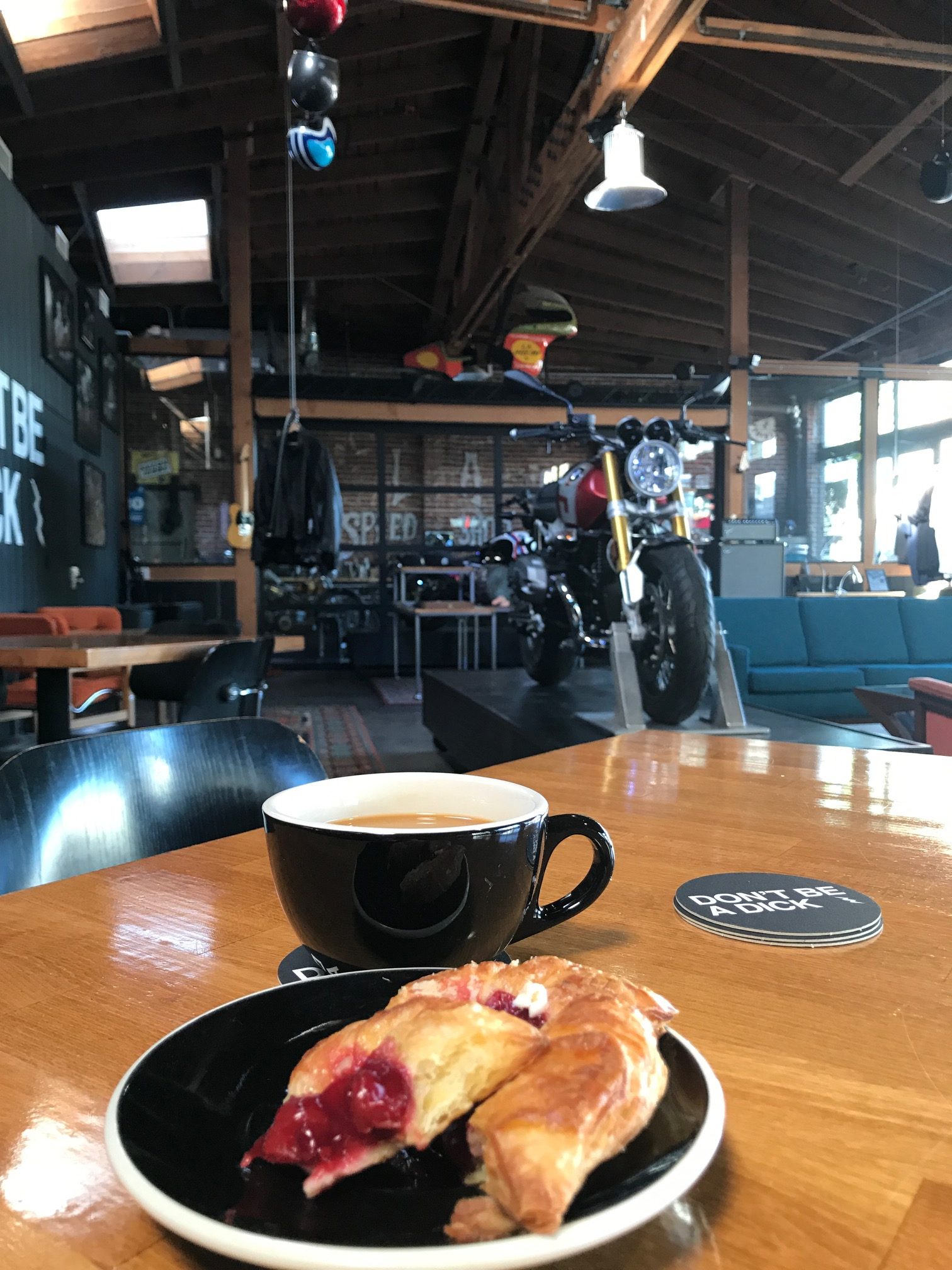 So now that I've actually stopped in, I know more, if not all, about House of Machines LA. I'll be back to fill in the gaps but in the meantime, here's my suggestion? Stop in and see for yourself.