Story and Photos by ITN European Reporter Herve' Rebollo
Salut à toi American rider,
Every year, during the week-end of Easter, I use to attend a very
sympathetic rally which takes place right in the center of France, in and
around the beautiful city of Bourges.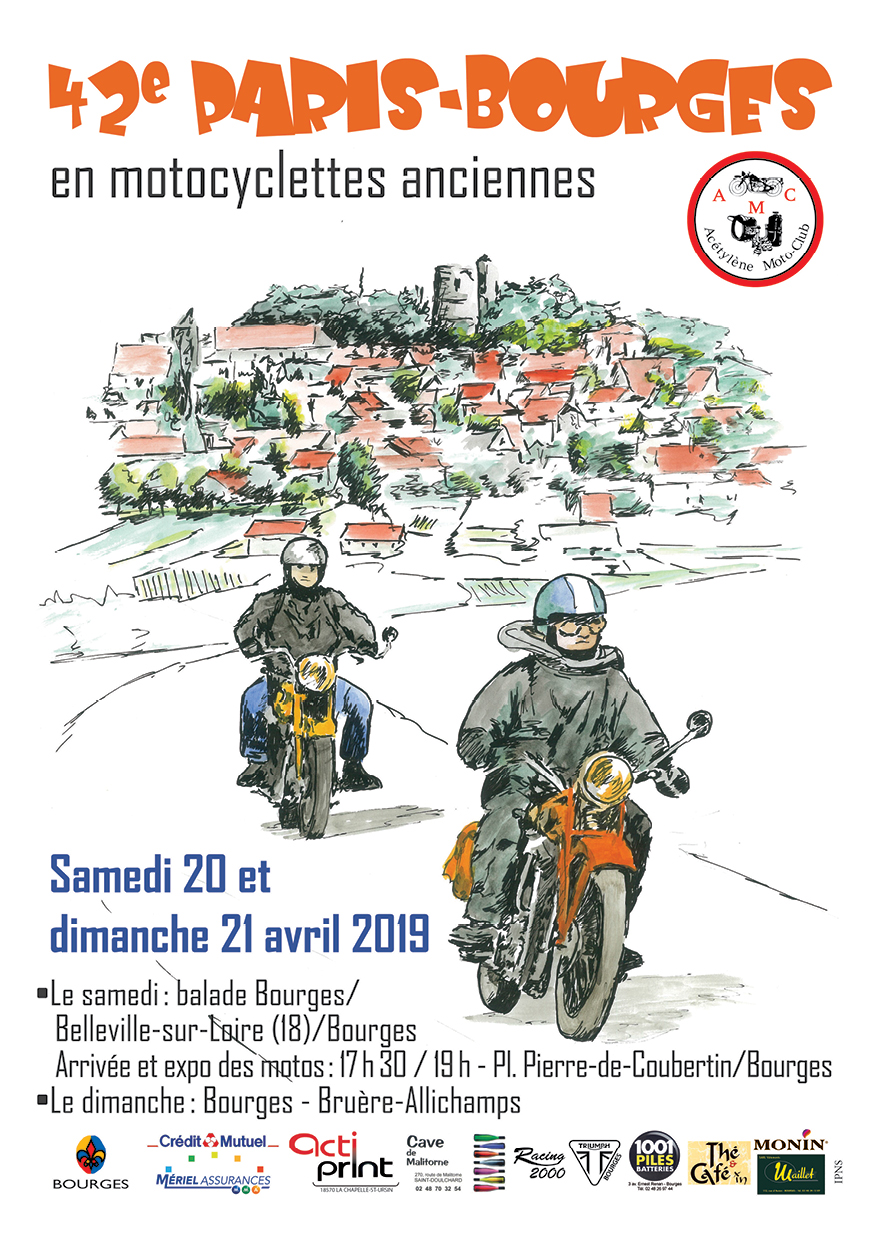 This rally of 3 days is organized by my friends of the ACETYLENE MOTO-CLUB.
A little local MC (County of BERRY) dedicated to old motorcycles. I'm lucky
enough to attend this event as their "official" photographer.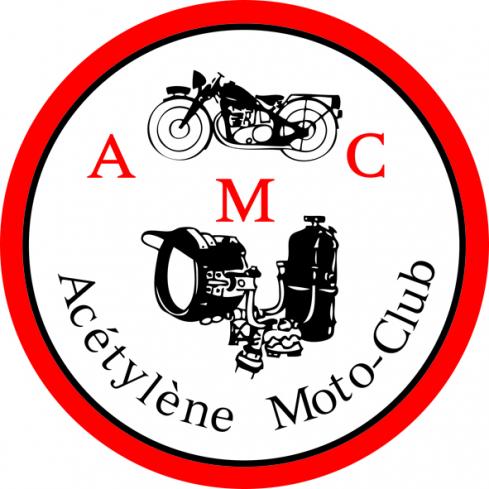 Of course during these 3 days, you can see / admire about 120 "old ladies"
from the thirties to the eighties.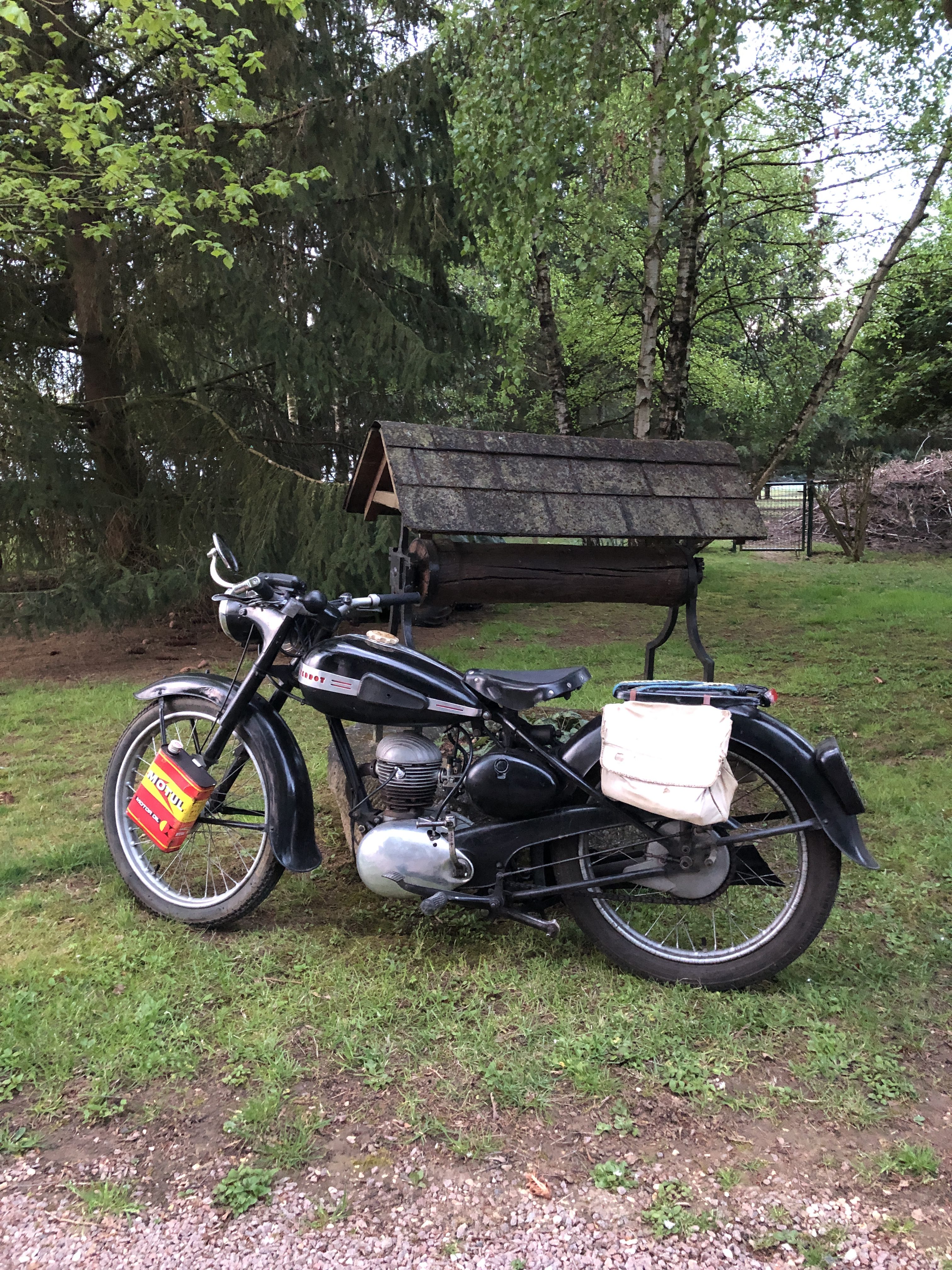 The ambiance between the attendees is simply amazing. When you come to this
rally, you know you gonna have fun, technical talking, speak English (many
guys come from UK), see amazing and rare old bikes, have 3 beautiful rides
on the roads of France center and naturally have great food and wines.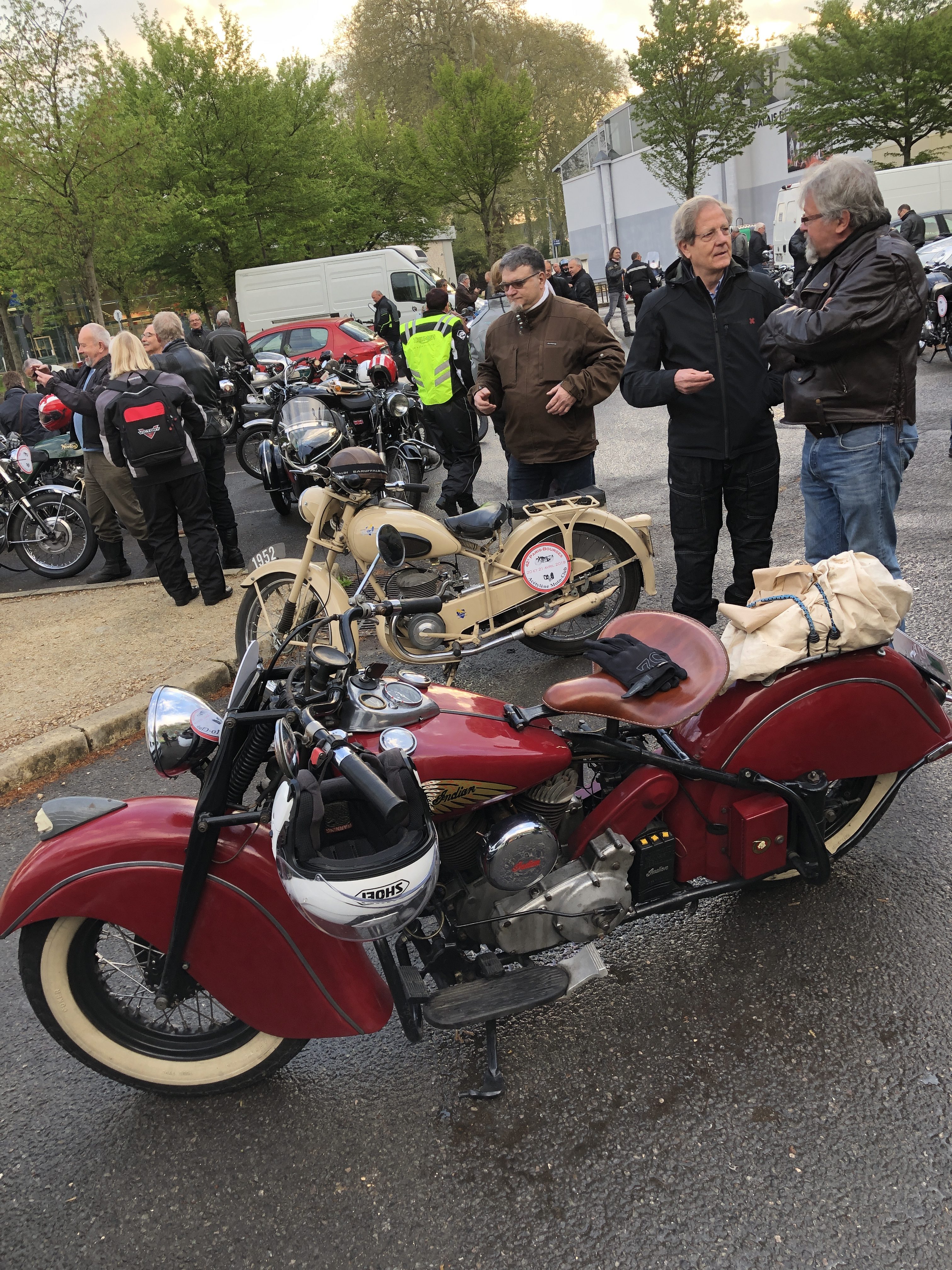 For this 2019 edition I came with my friend Pierre-Louis and his rare INDIAN
Chieftain of 1947 (which has been the star of the rally). This motorcycle is
in an incredible perfect state.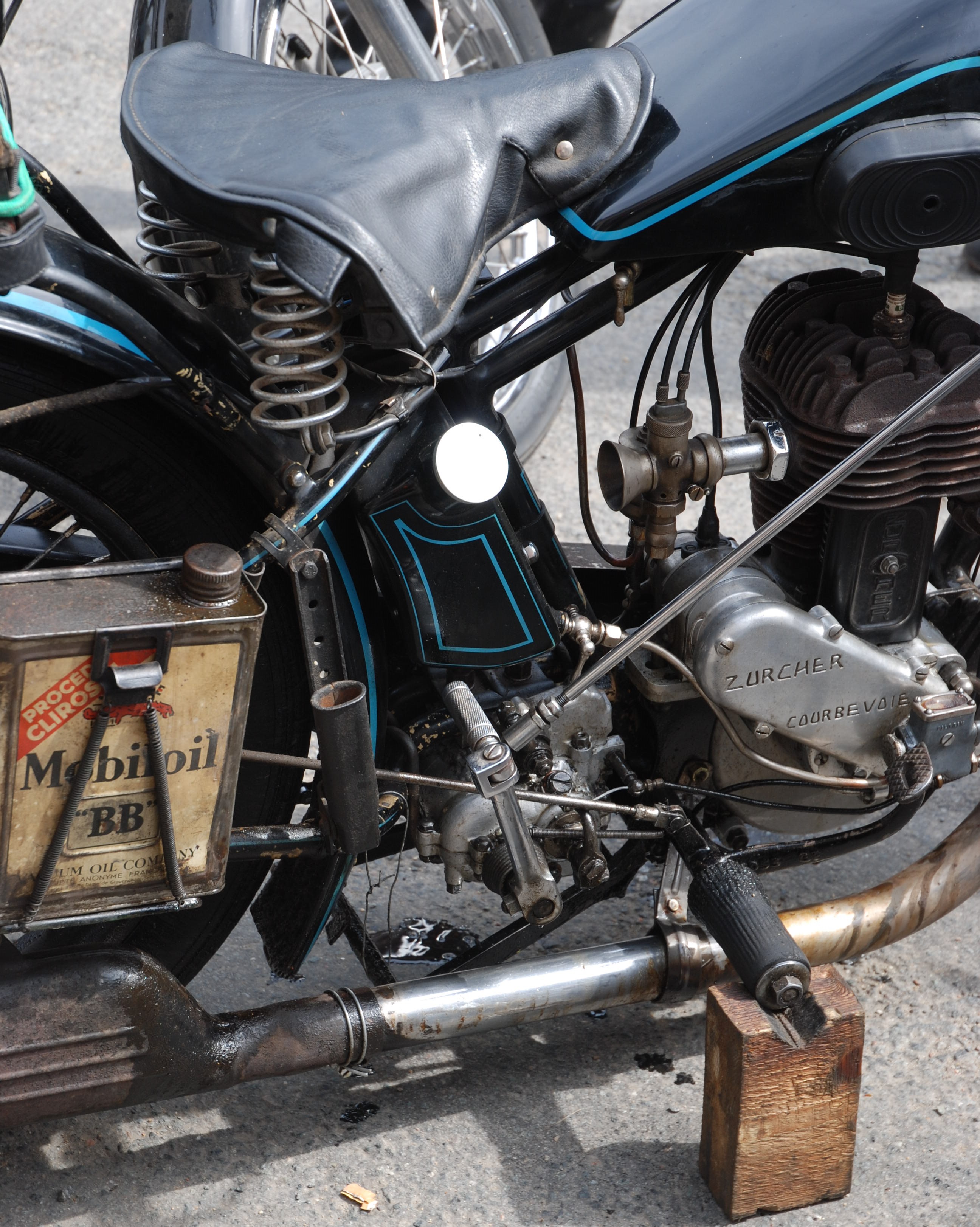 Of course, attending such an event you must be prepare to see some things
you don't use to encounter with you modern motorcycle.
As oil …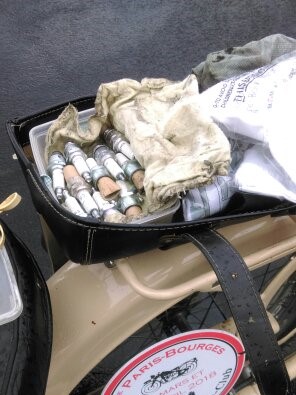 An unbelievable consumption of spark plugs …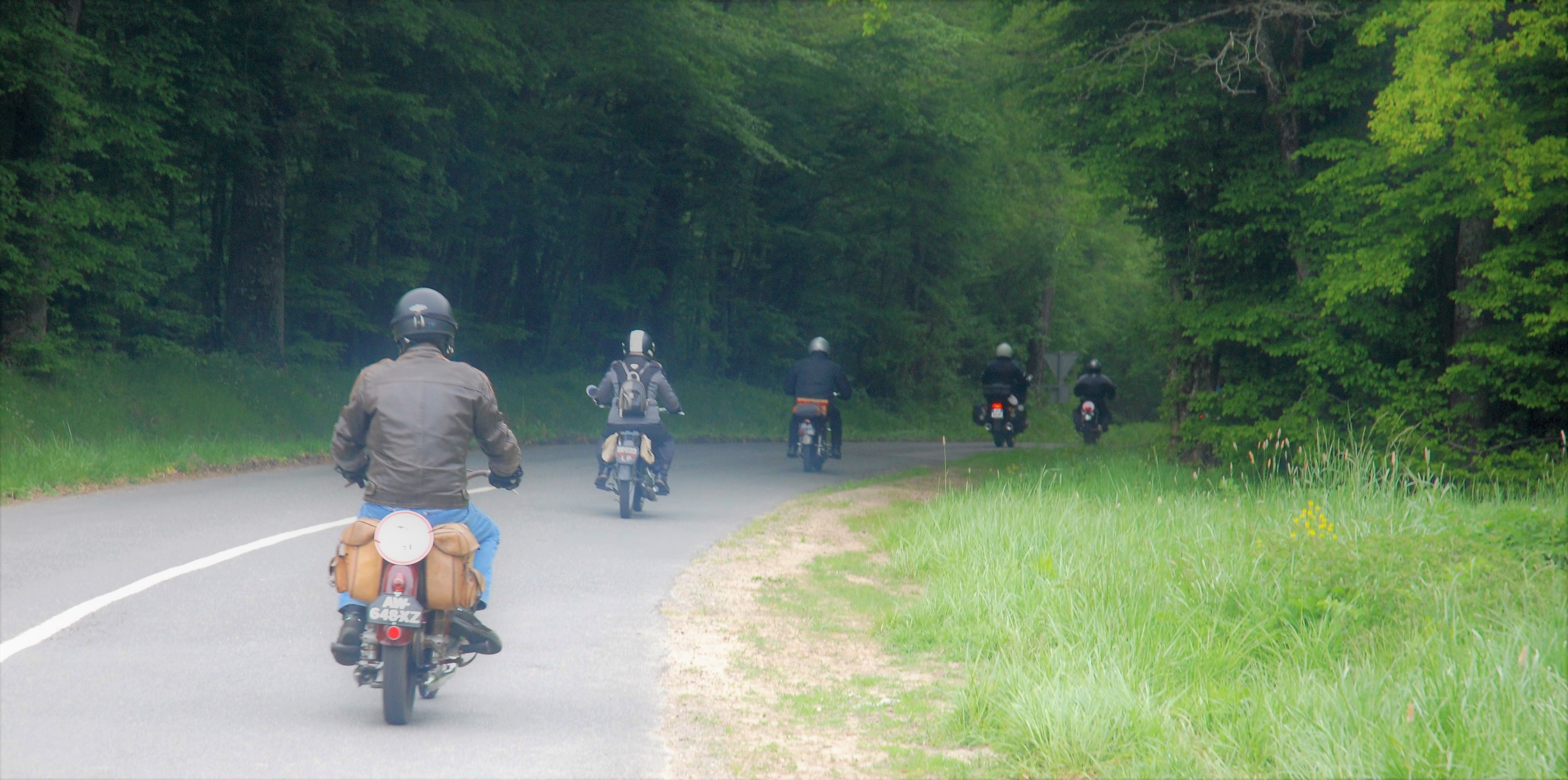 Smoke as never …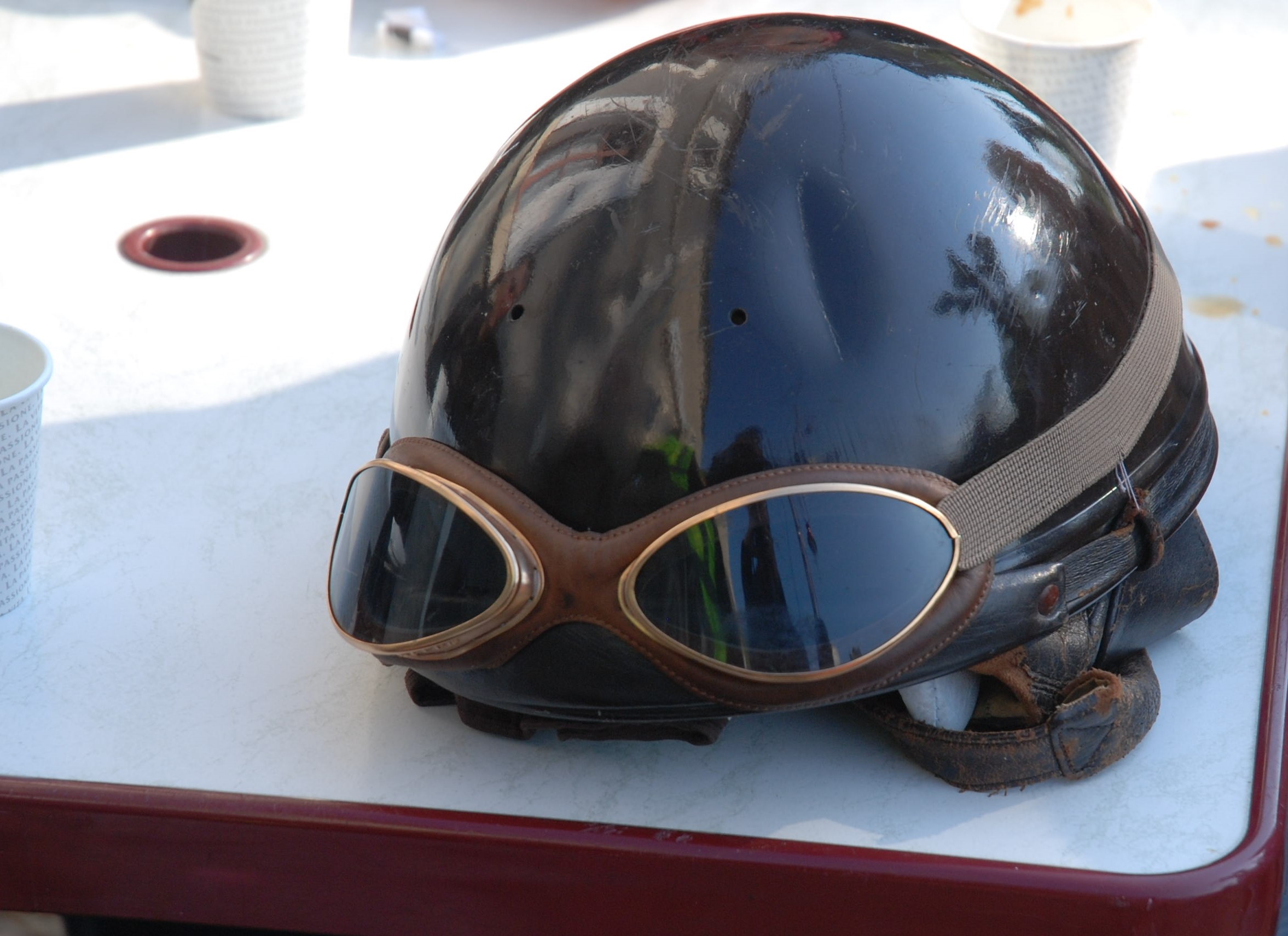 Historical accessories …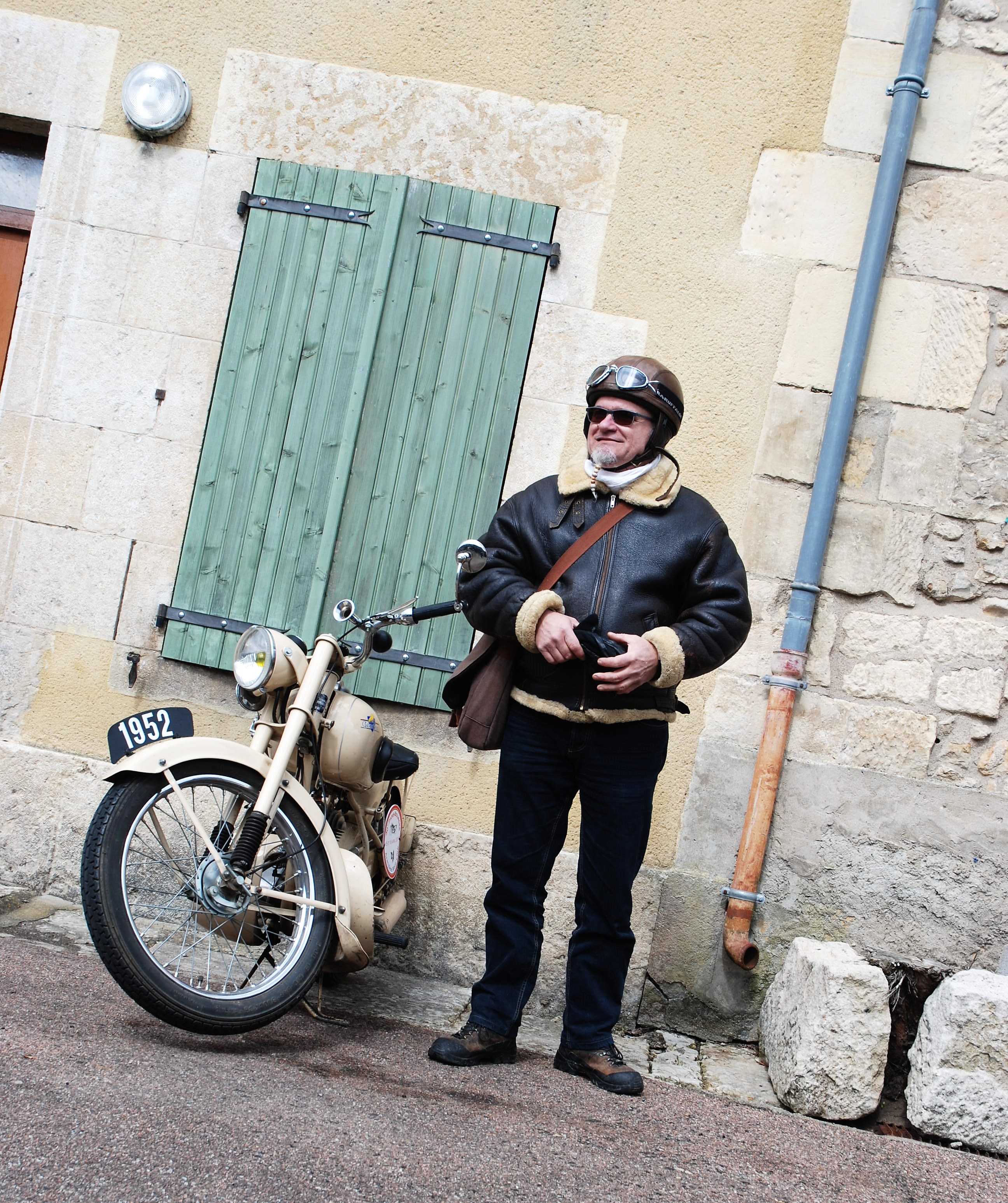 Vintage bikers …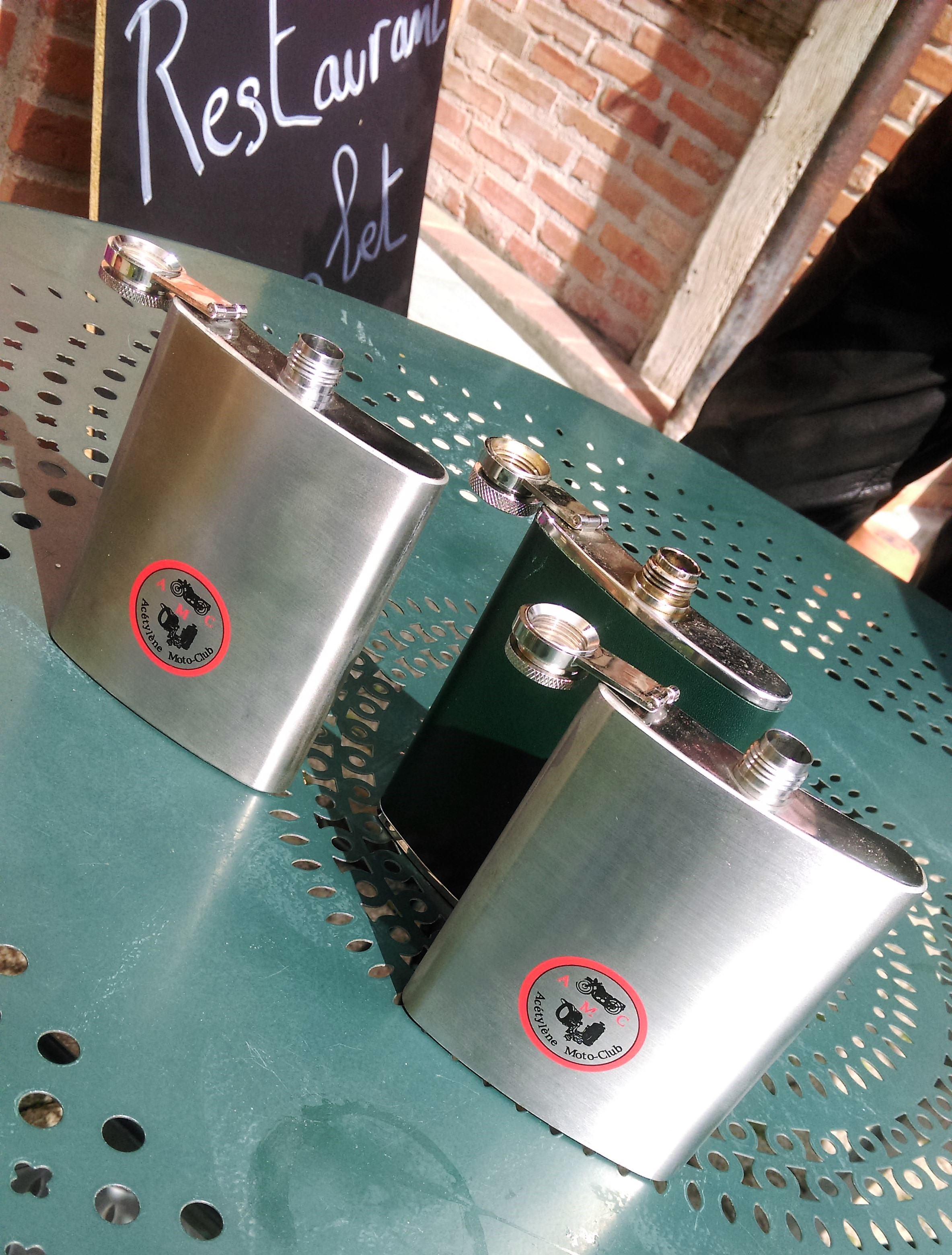 Local products …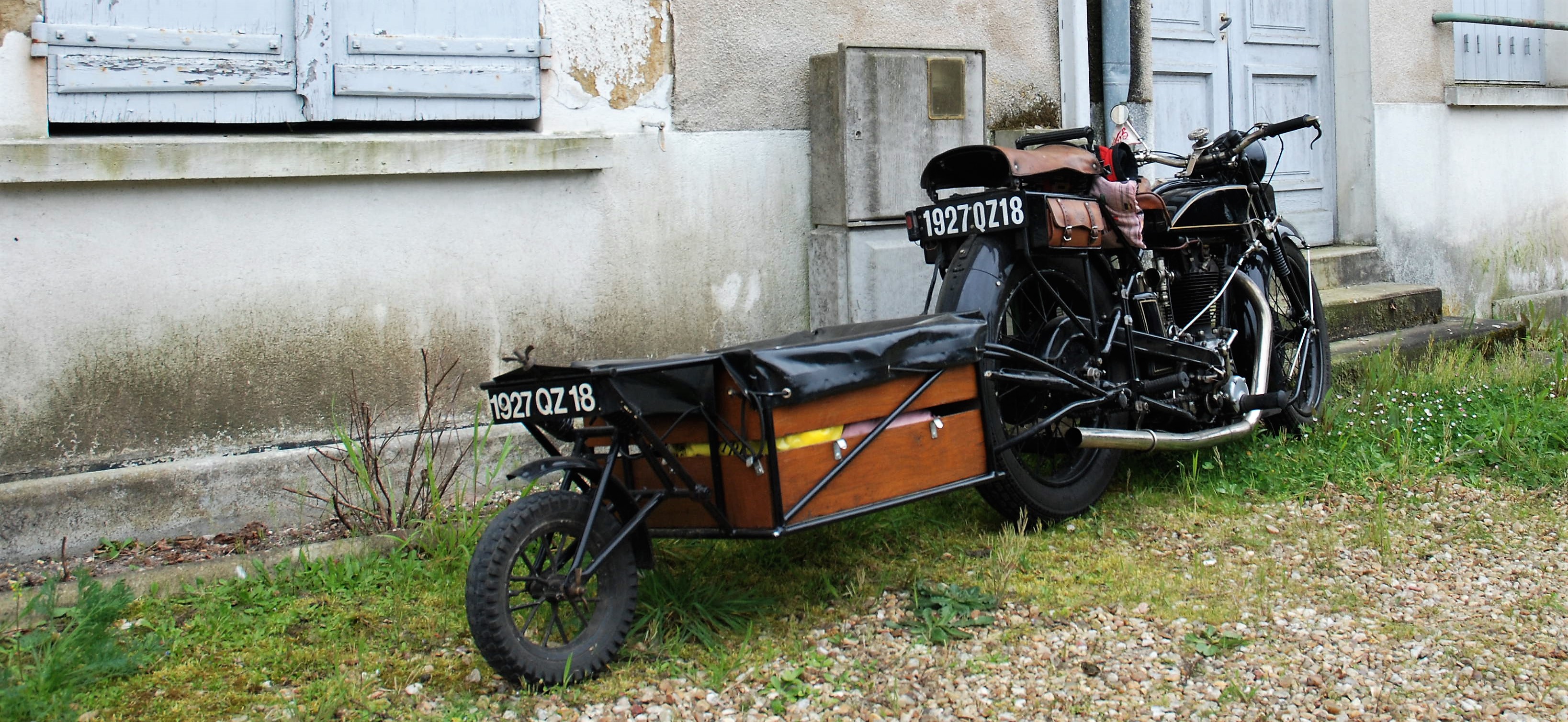 Marvelous engines …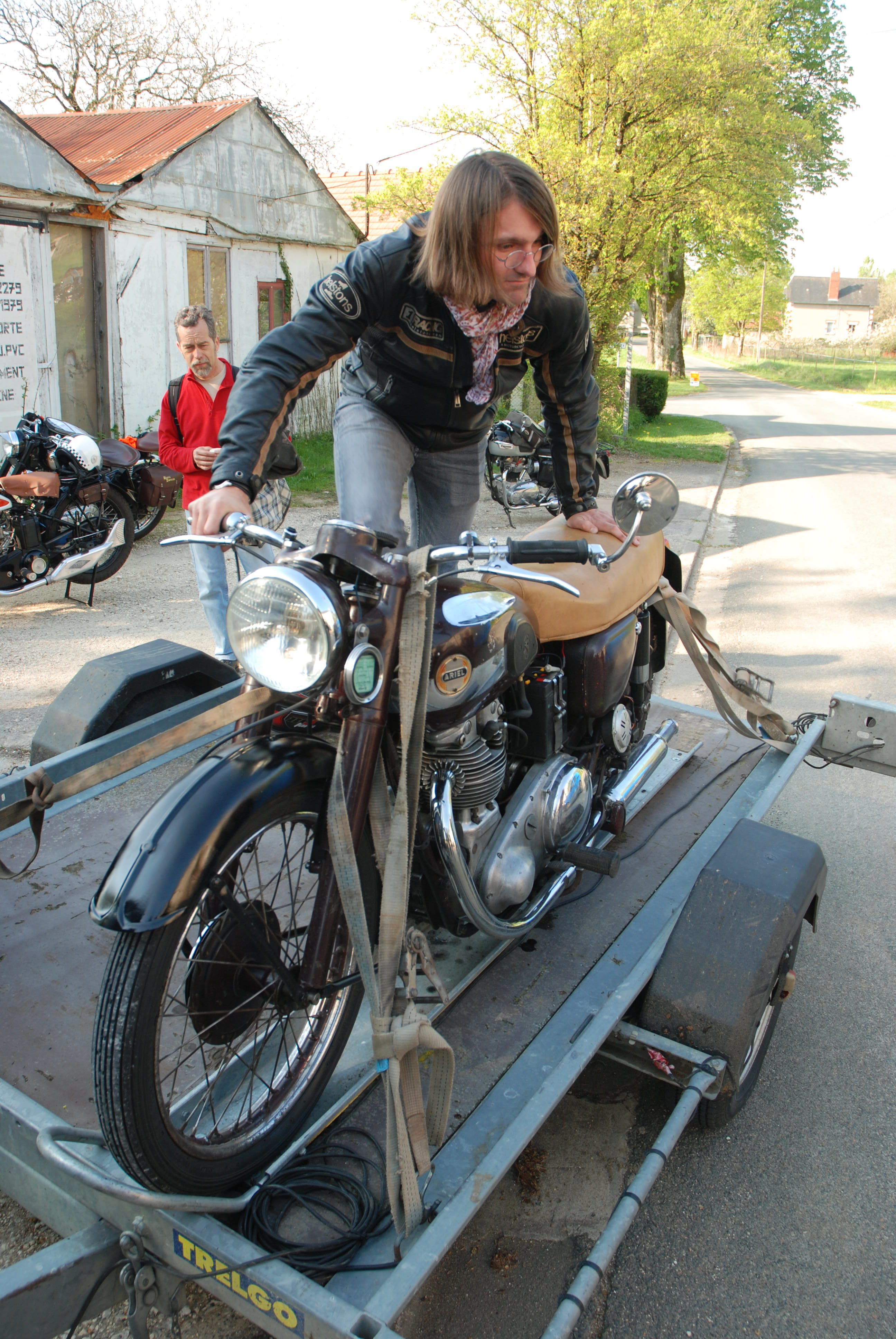 Many mechanical failures …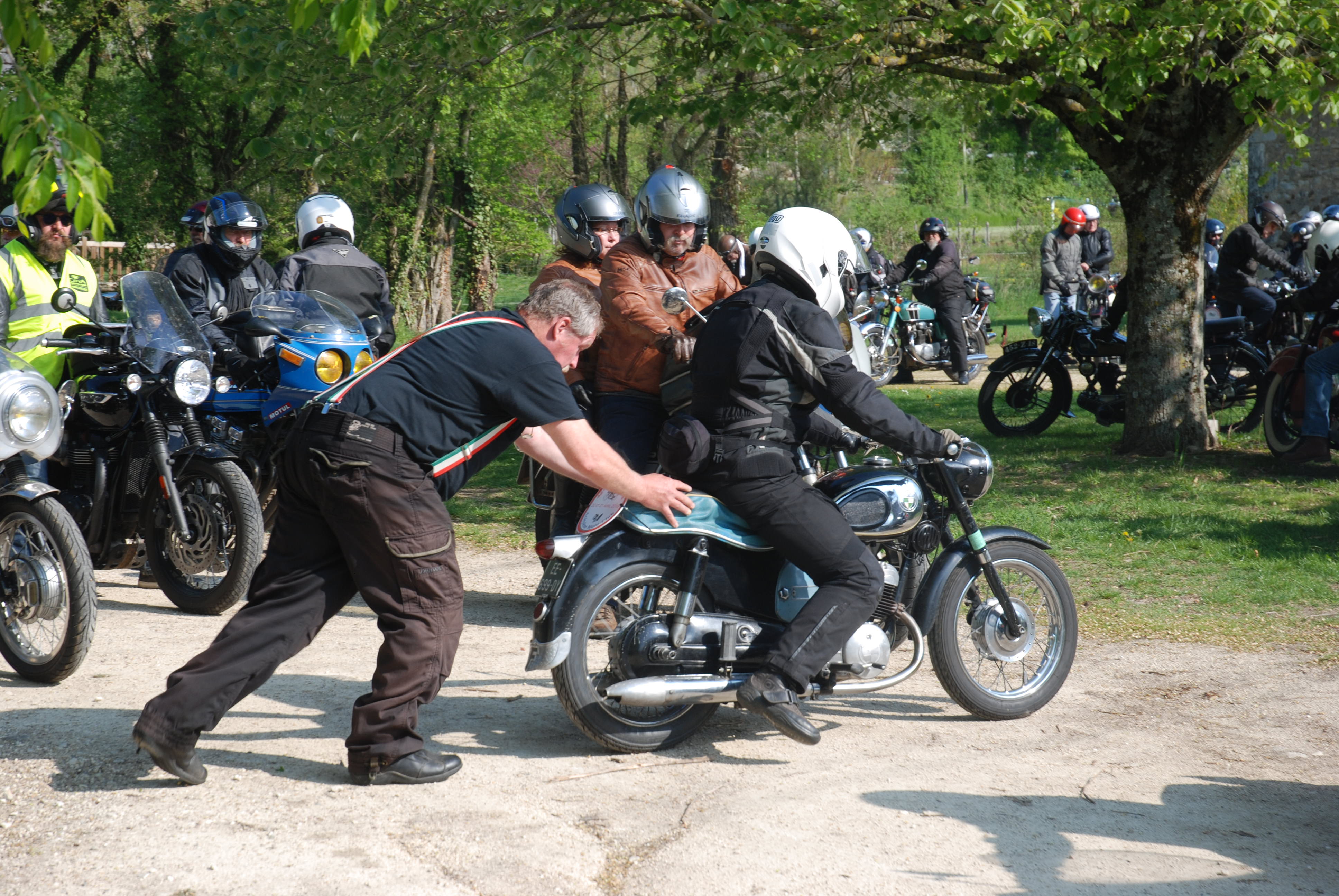 With their first level of intervention: to push strongly …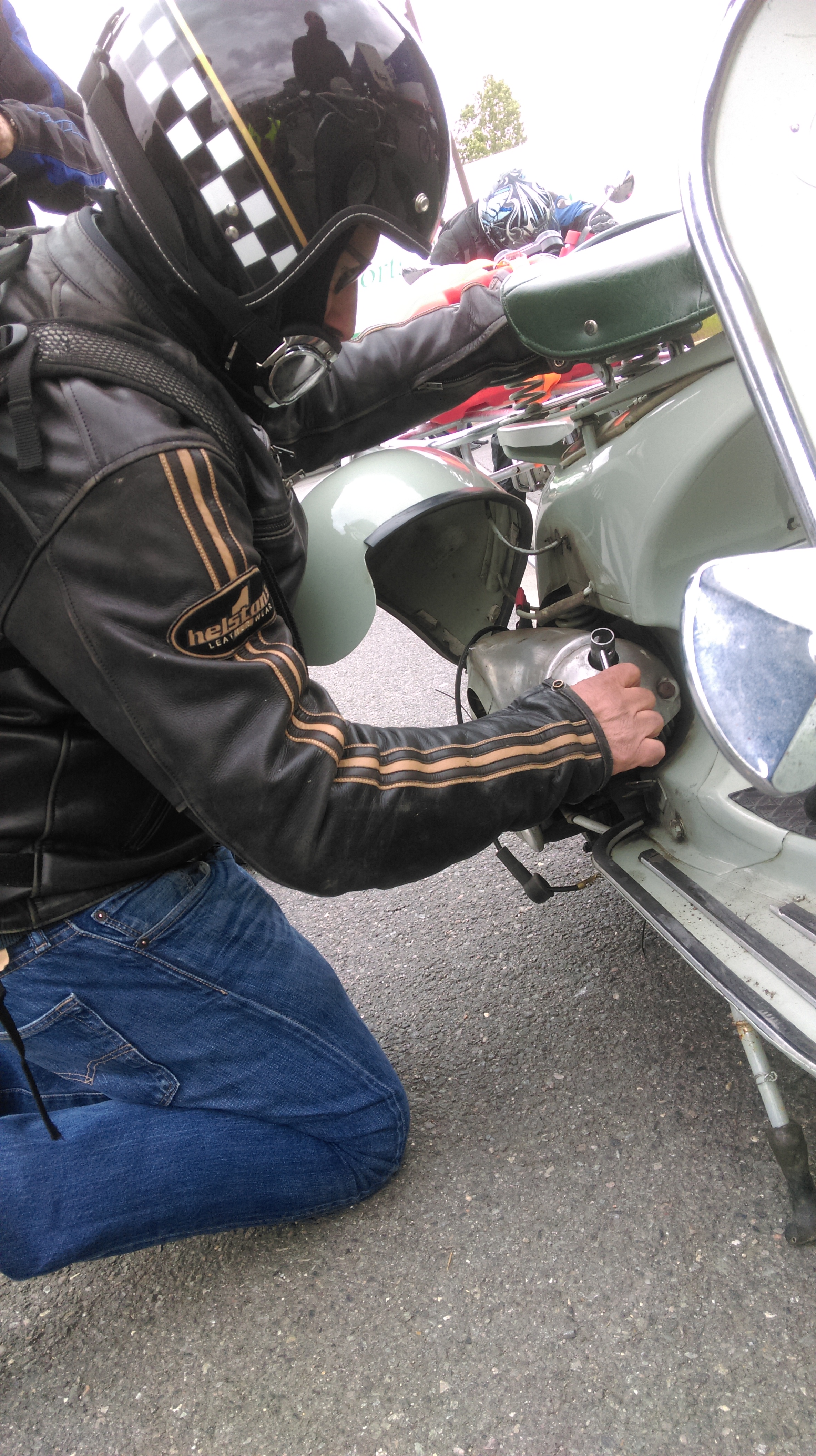 Their maintenance on the road …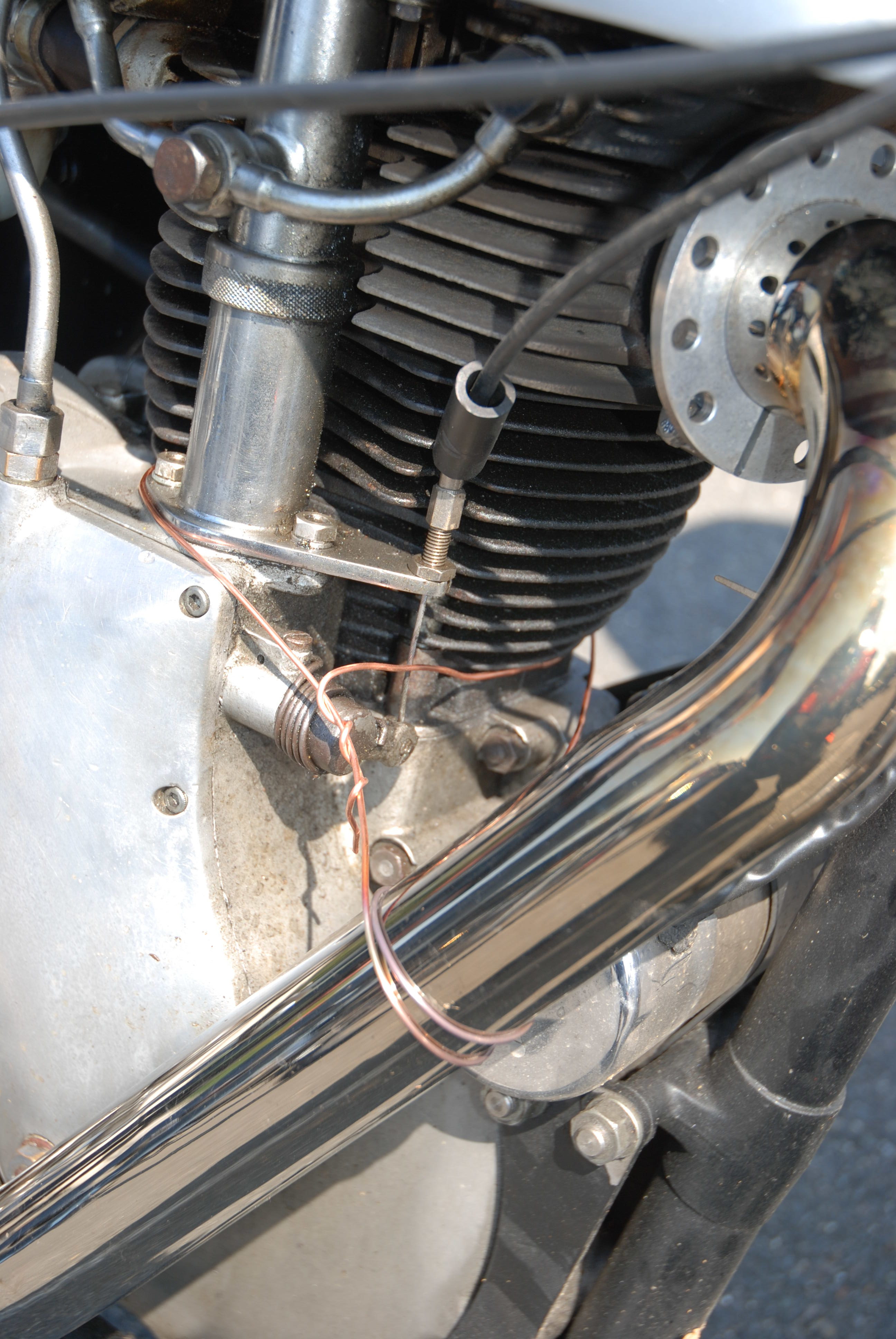 And some original personal solutions …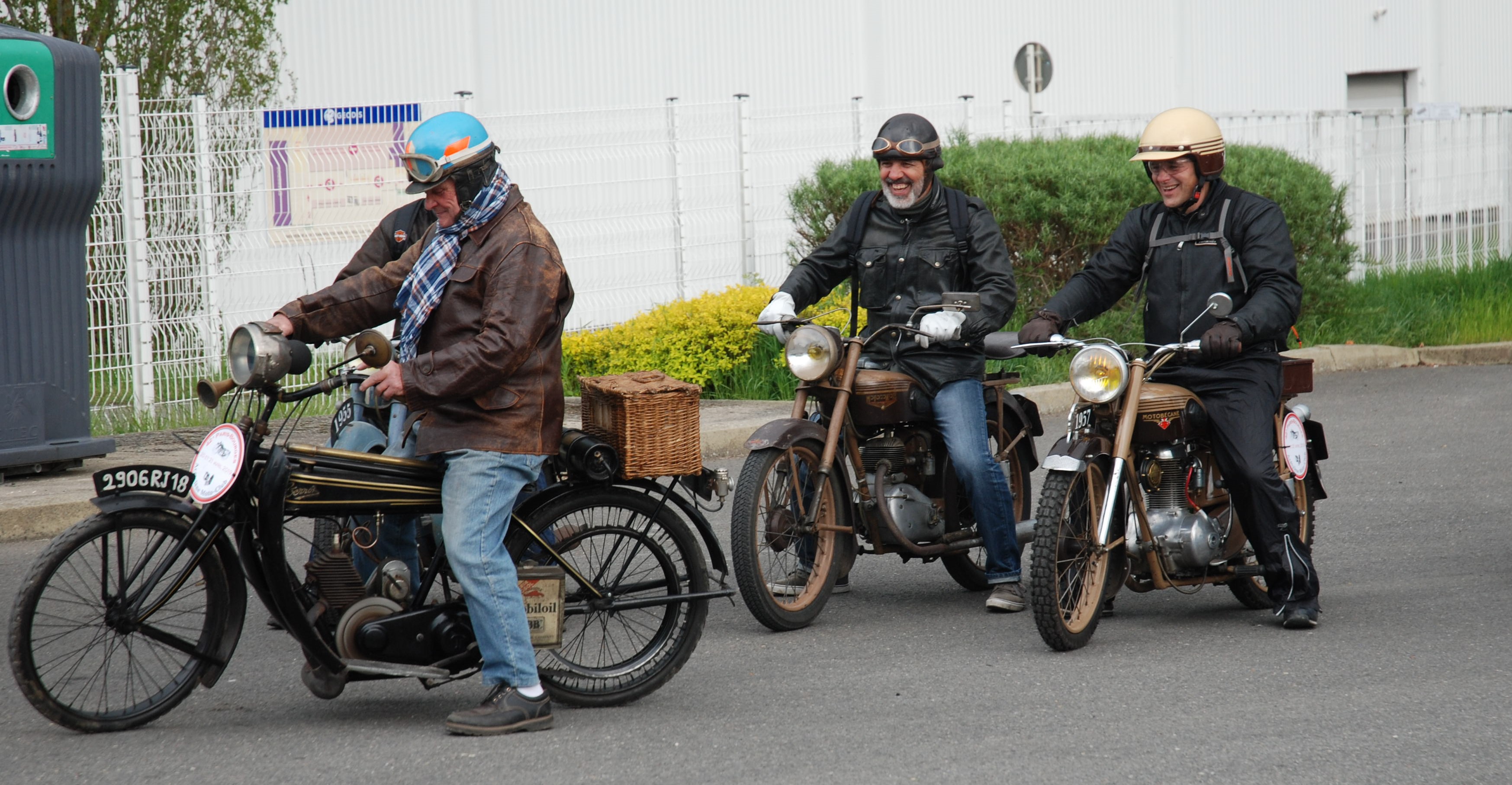 All the generations of bikers …

Marvelous roads …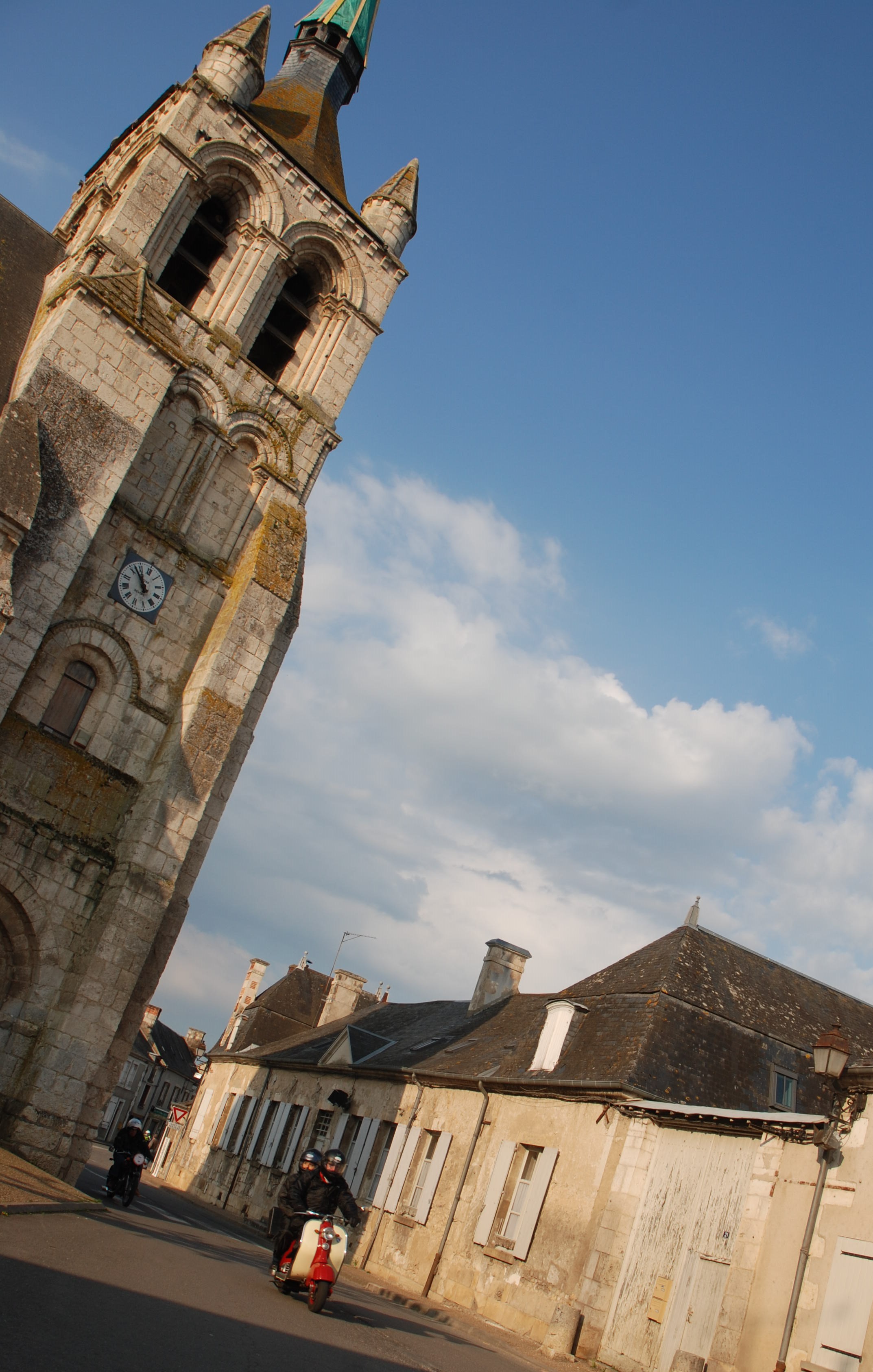 And typical villages of our French heartland …
At the rally PARIS-BOURGES, you will see many motorcycle brands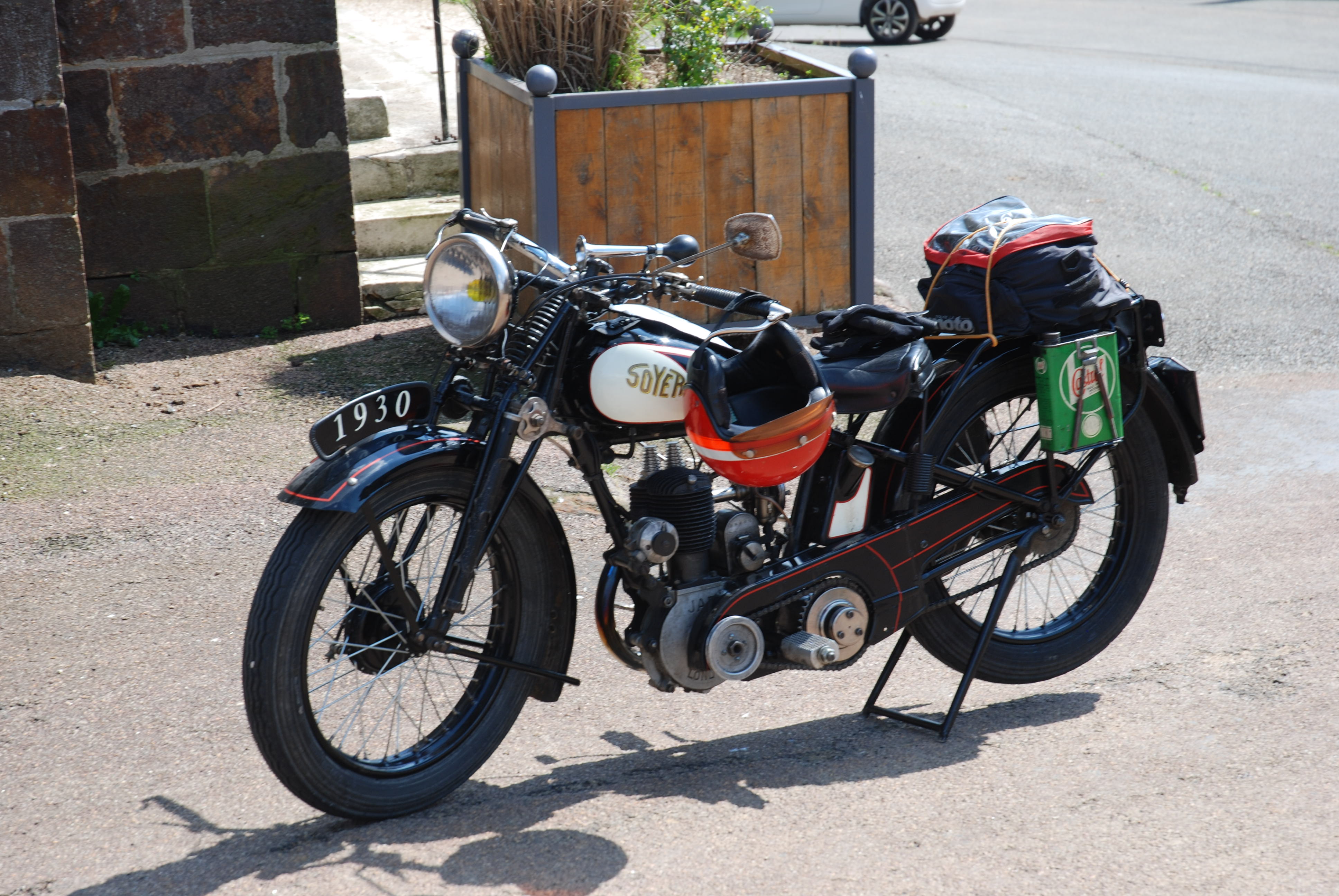 SOYER, French …
INDIAN, American …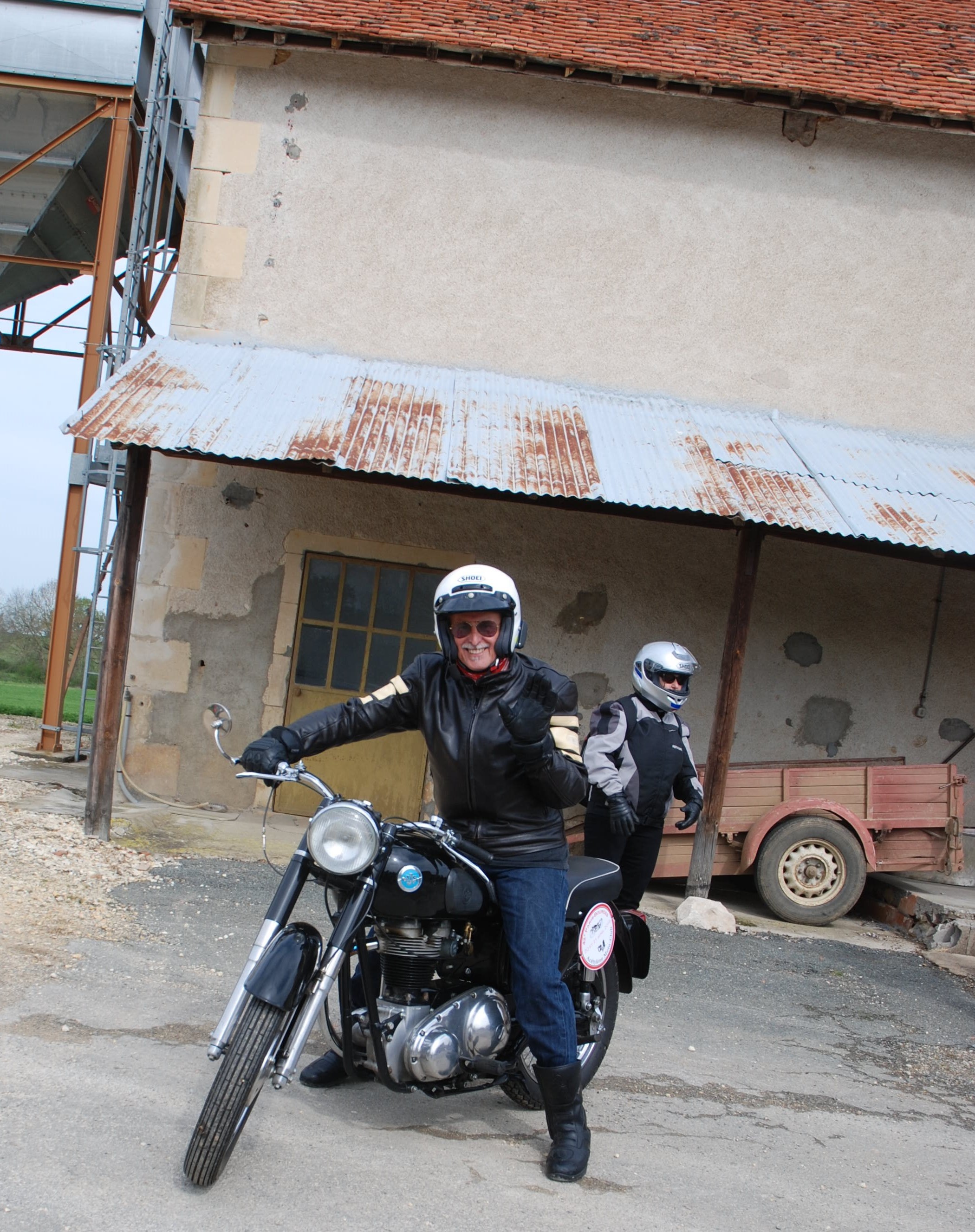 AJS, English …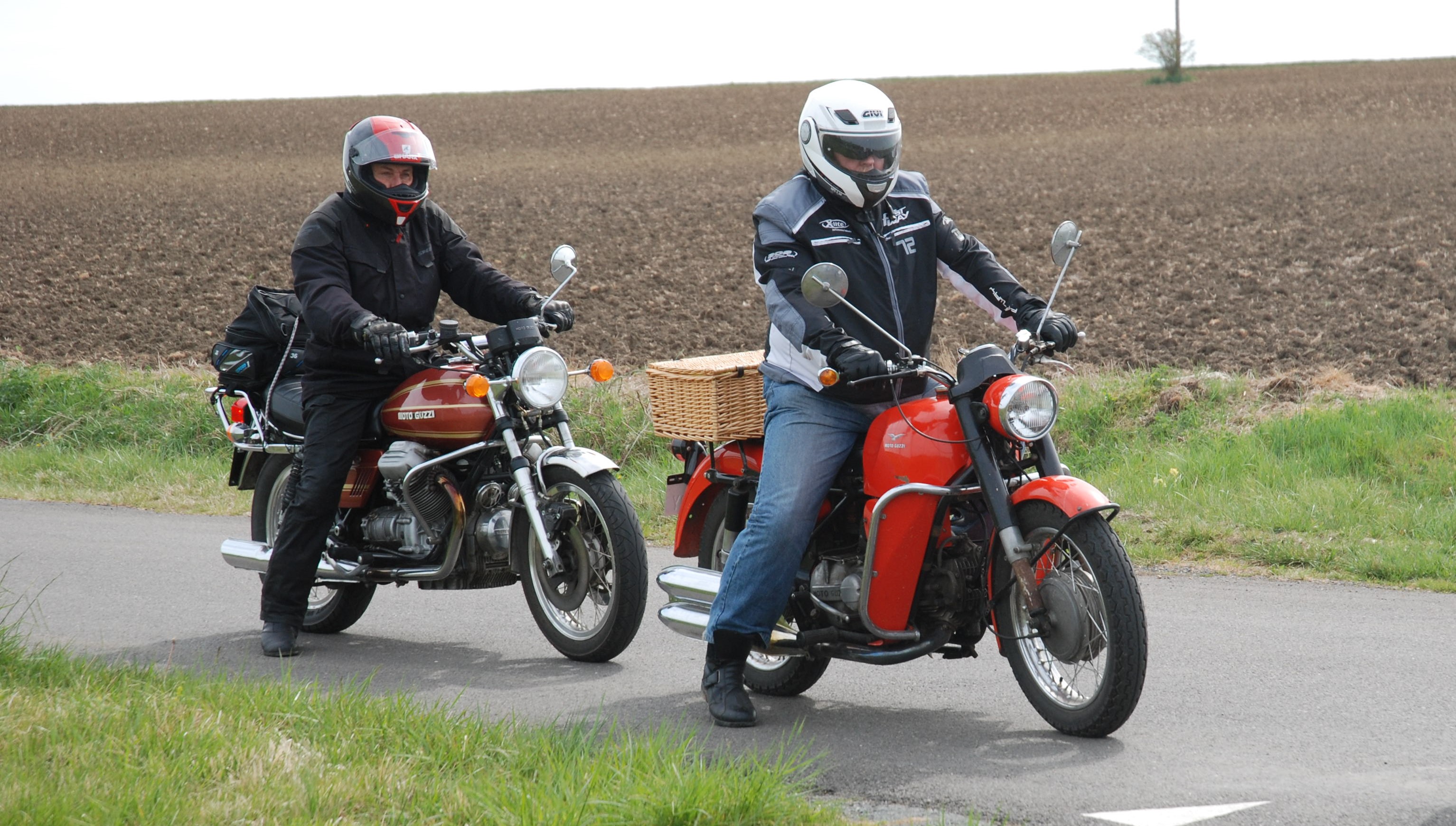 MOTO GUZZI, Italian …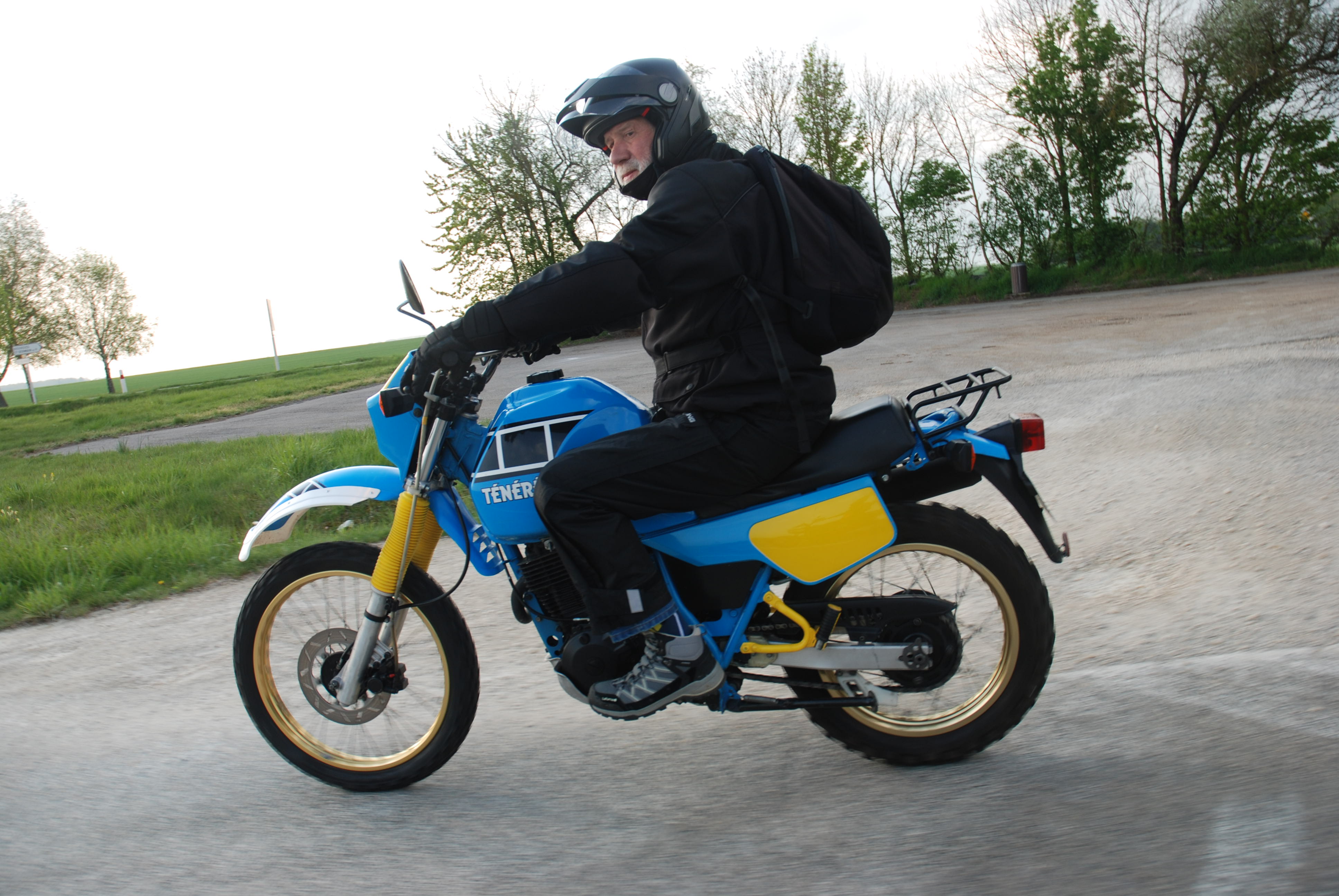 YAMAHA, Japanese …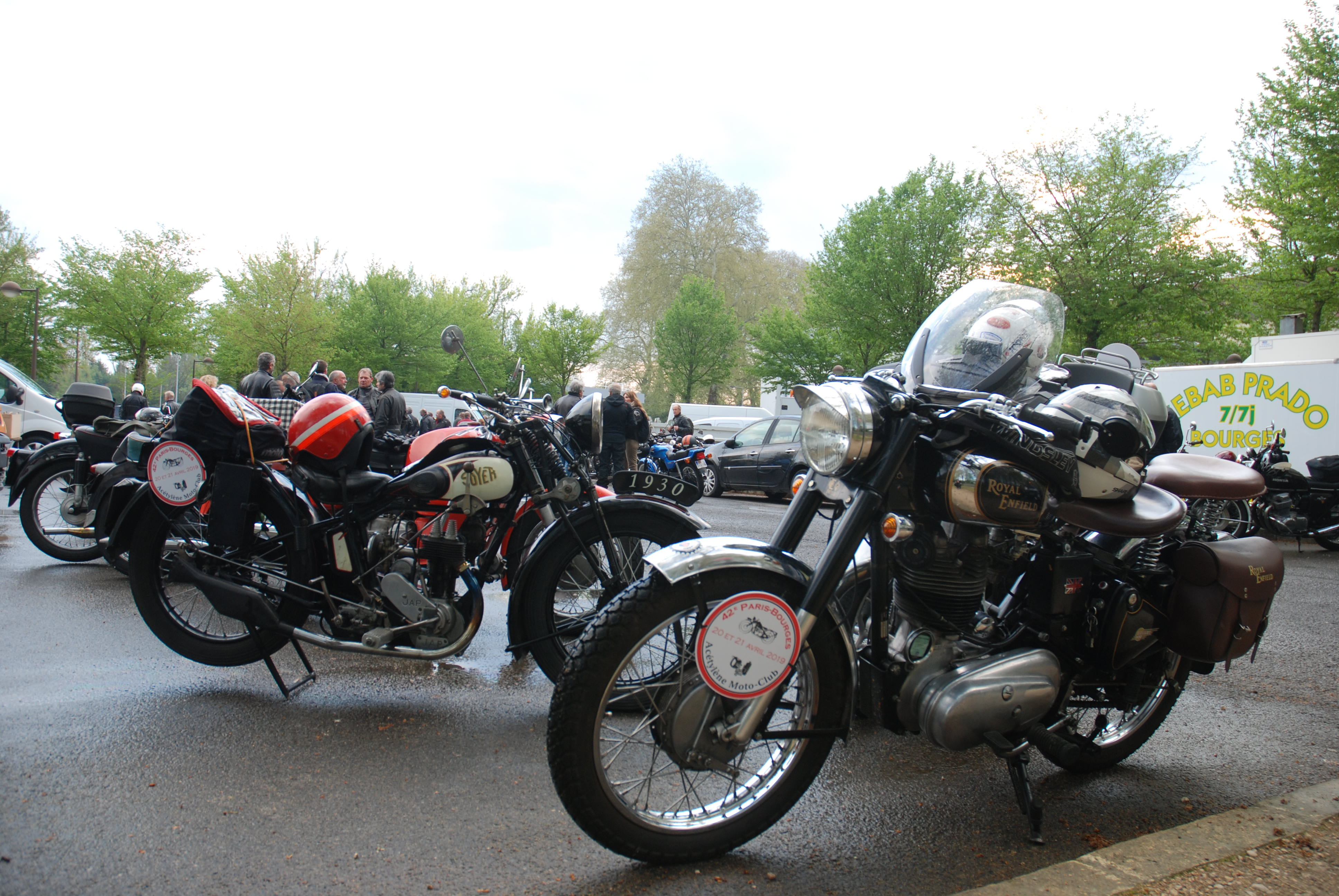 ROYAL ENFIELD, Indian …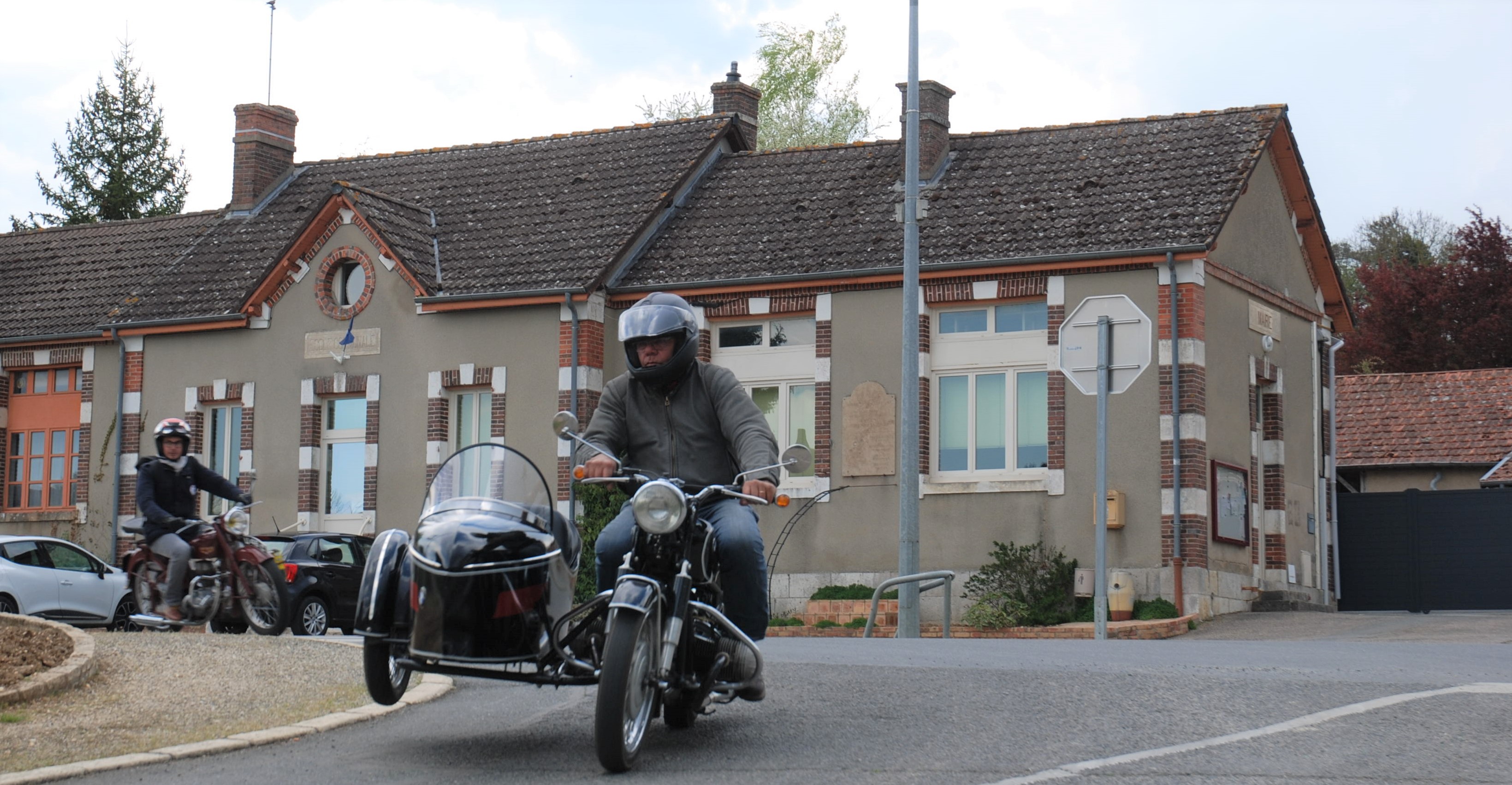 BMW, German …
And of course, many others …at least around twenty different motorcycle
brands.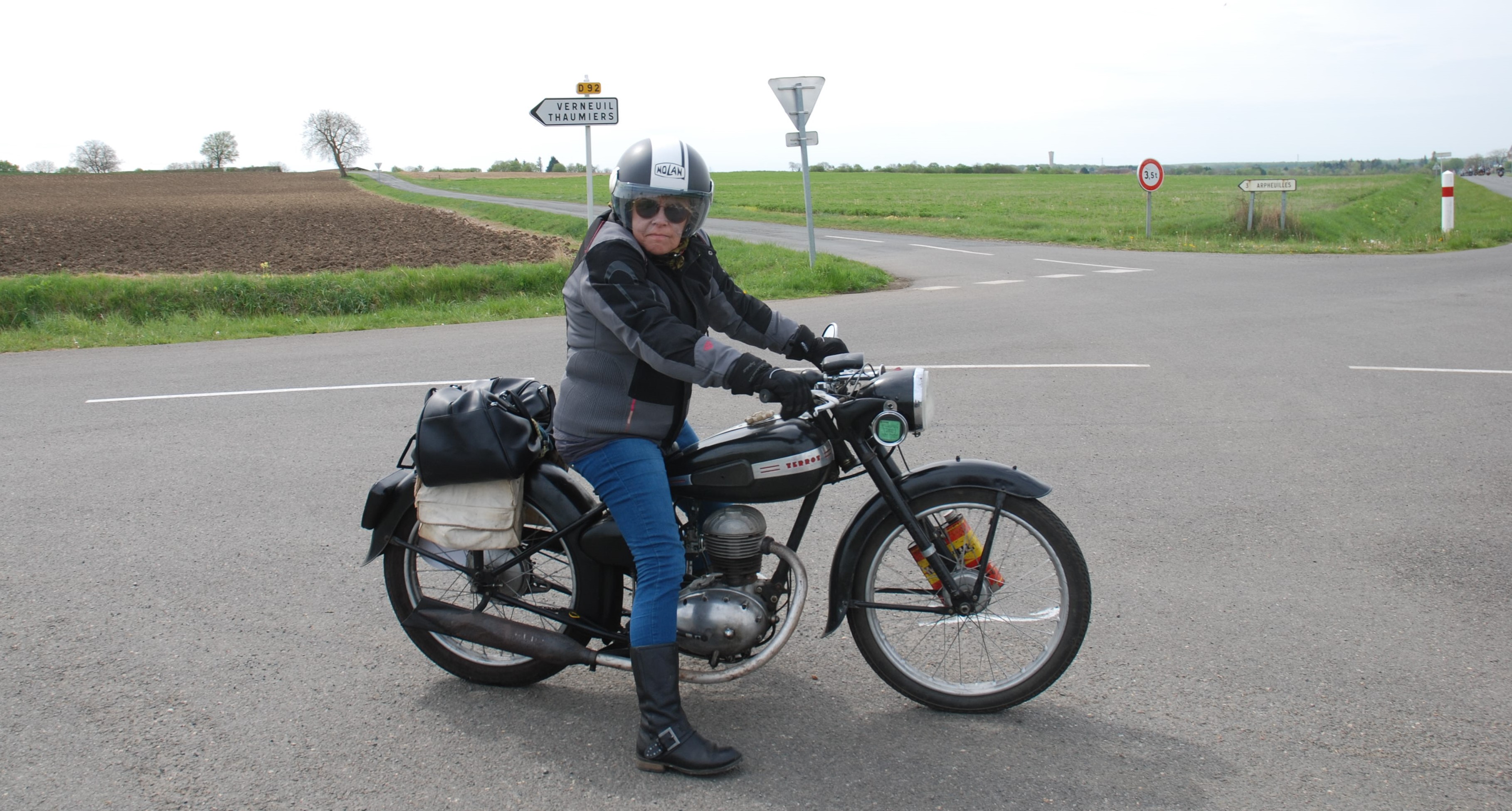 You will meet female riders …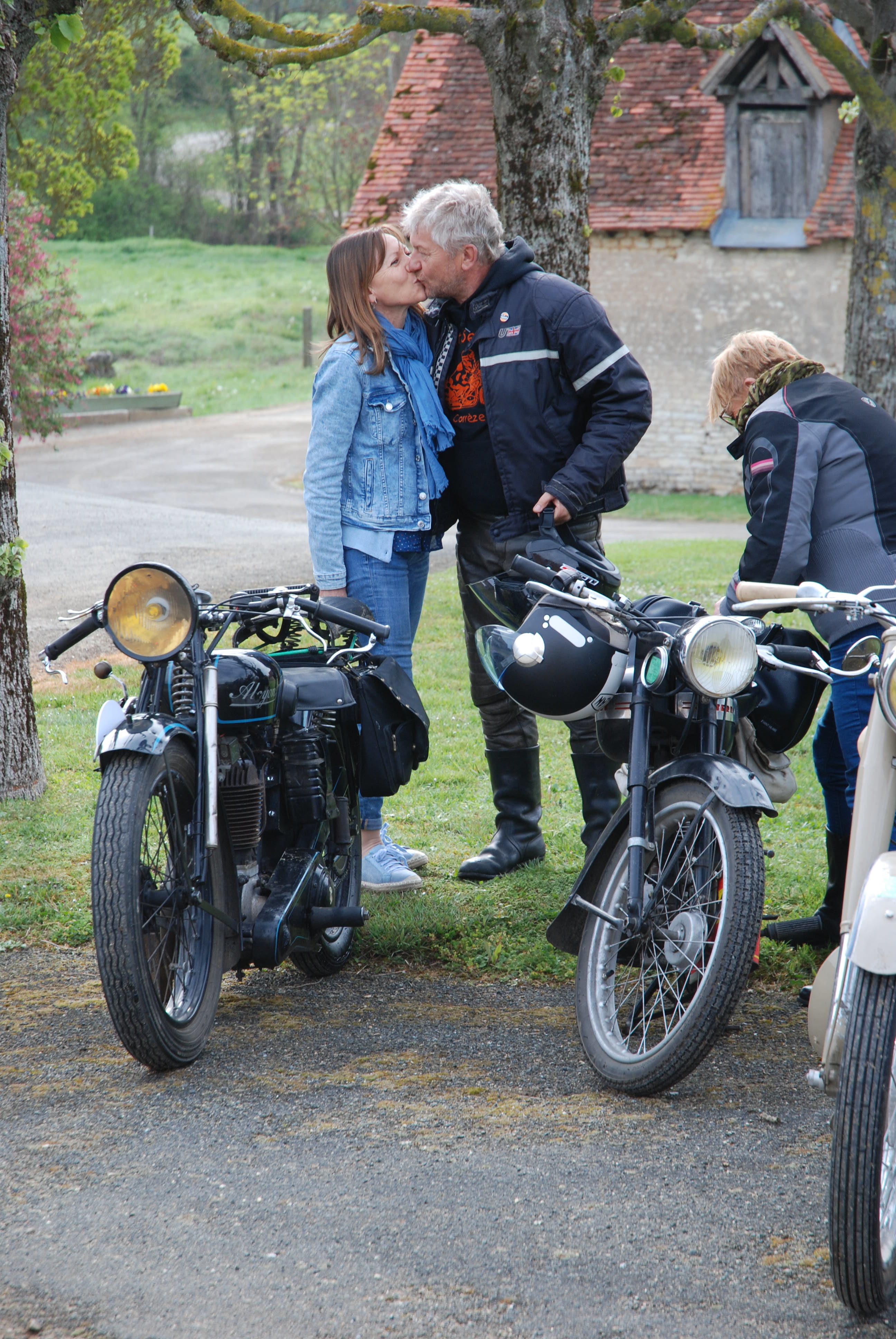 Lovers …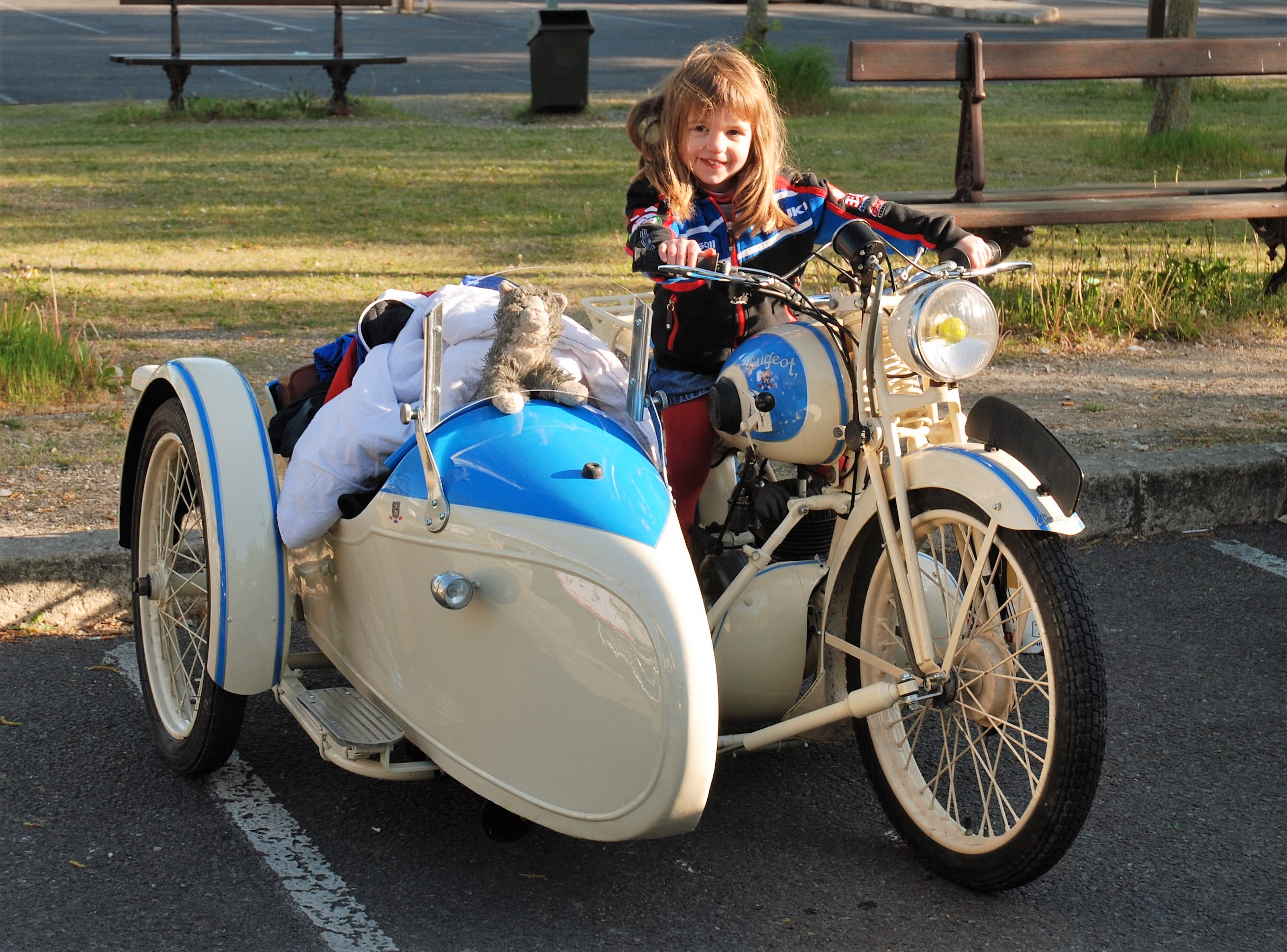 Kids …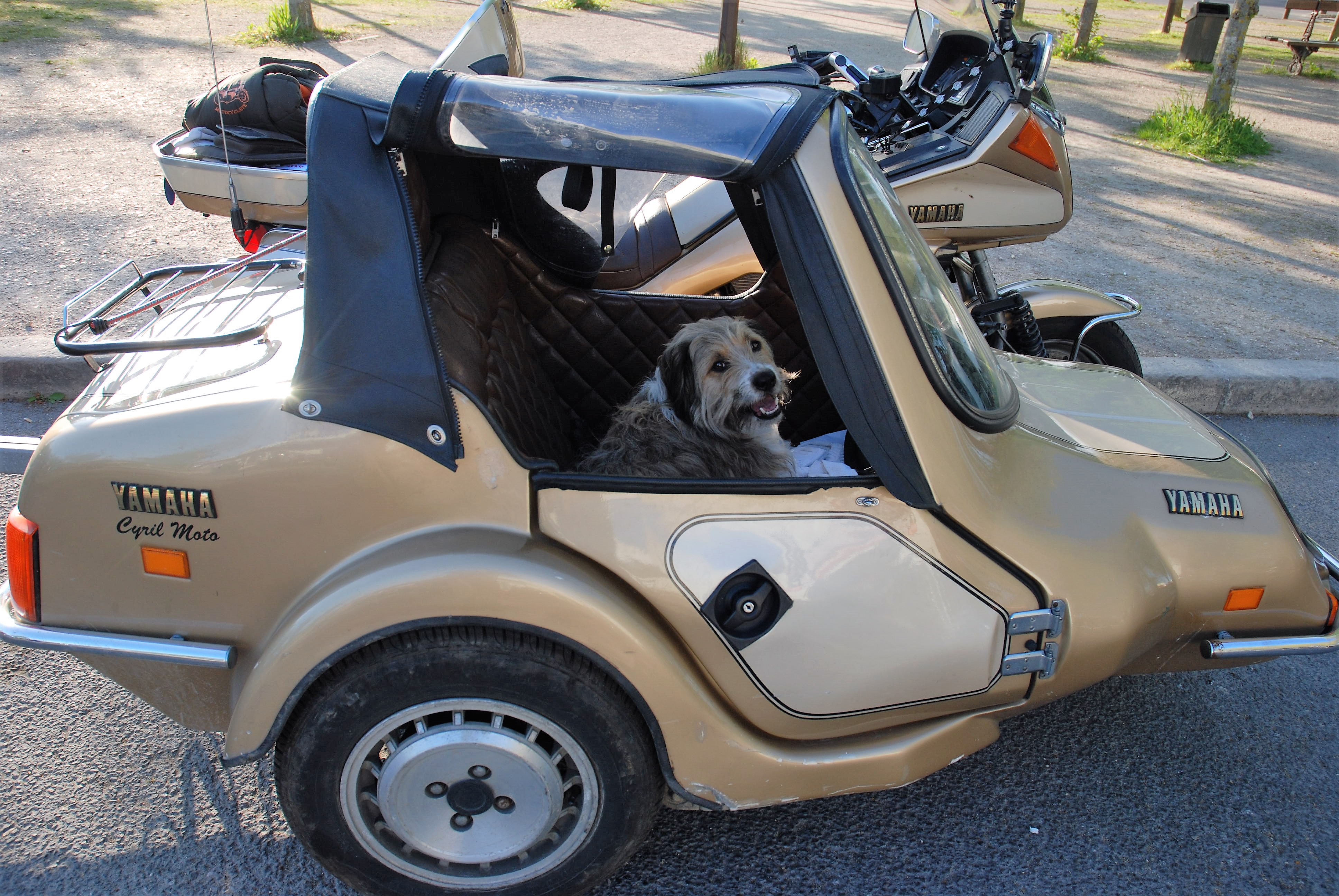 And puppies …
Thus, you understand that this rally mixes all the ingredient to make it a
great moment of fun and give a real good time to the all attendees.
This is why I strongly recommend you come with me for the edition 2020.
We're awaiting for you my American biker friend.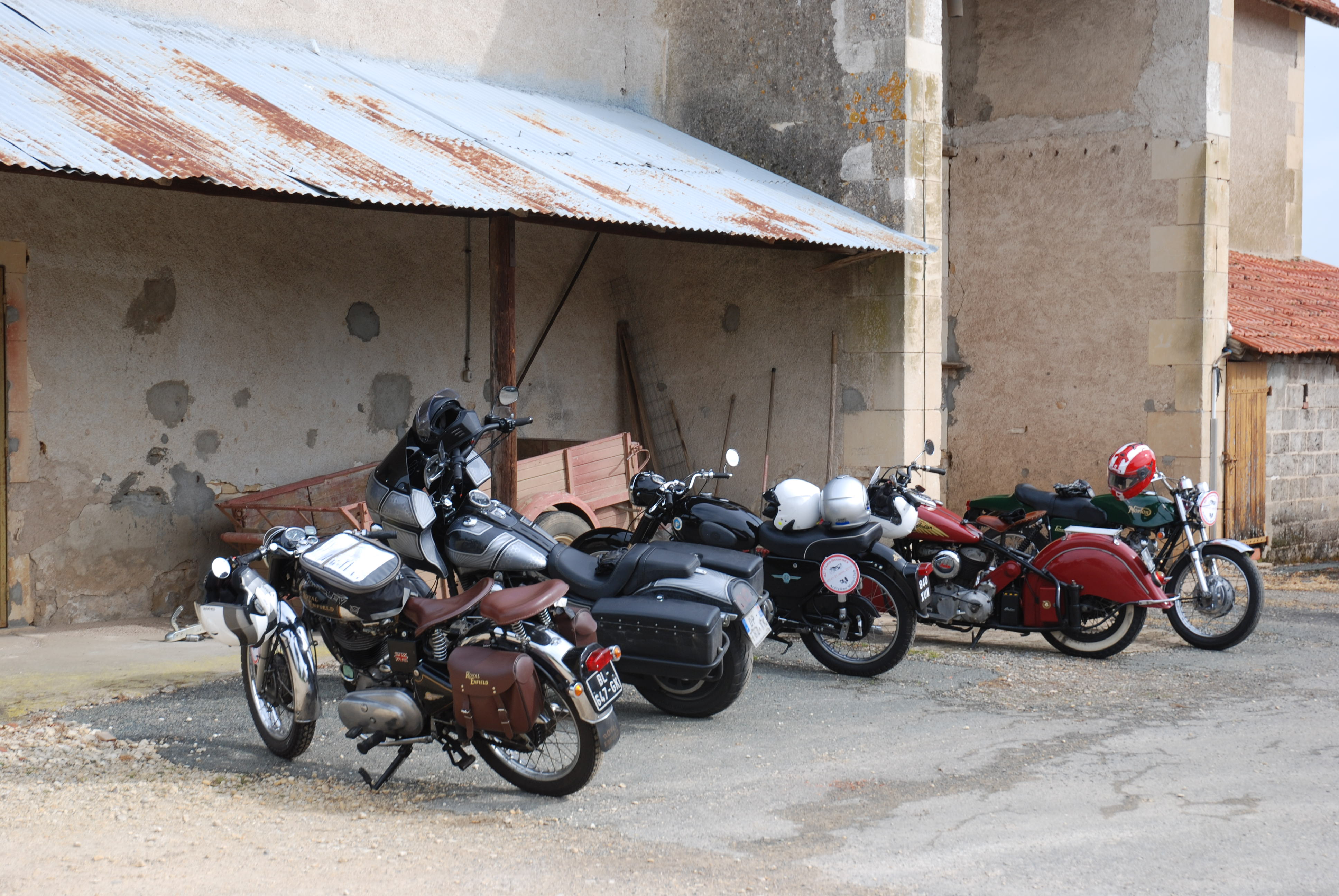 See ya soon on the road …who knows?
Hervé, your French biker friend.