Post & Images by Jack McIntyre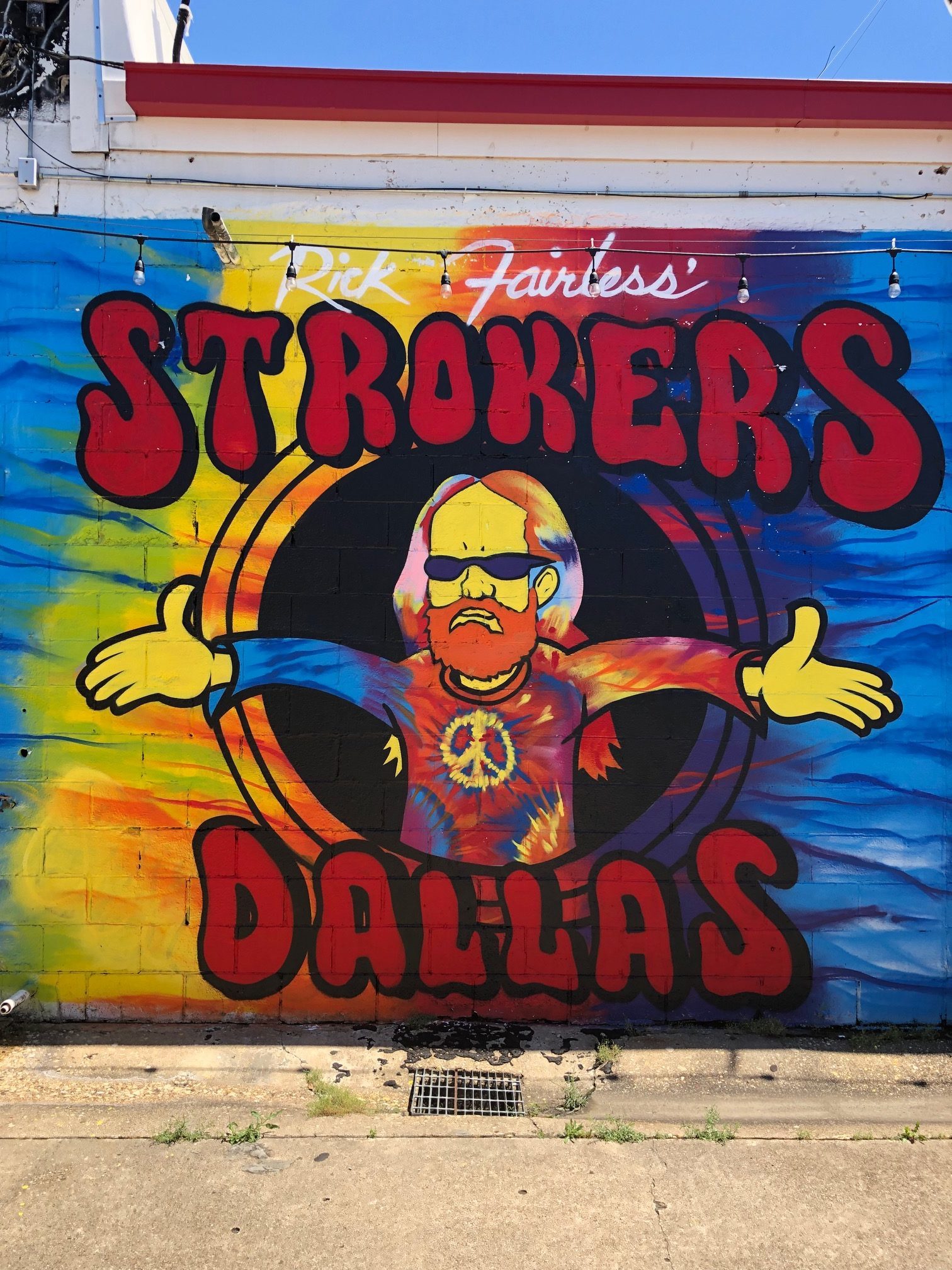 2am Philadelphia. We have business in Dallas Texas all week, so we are on the BLOODSHOT eyes flight. We land in Dallas, way too early to check in so we do a little sightseeing. Now we are hitting 2pm and the Mothers day brunches are coming to an end, and the bikers begin to gather.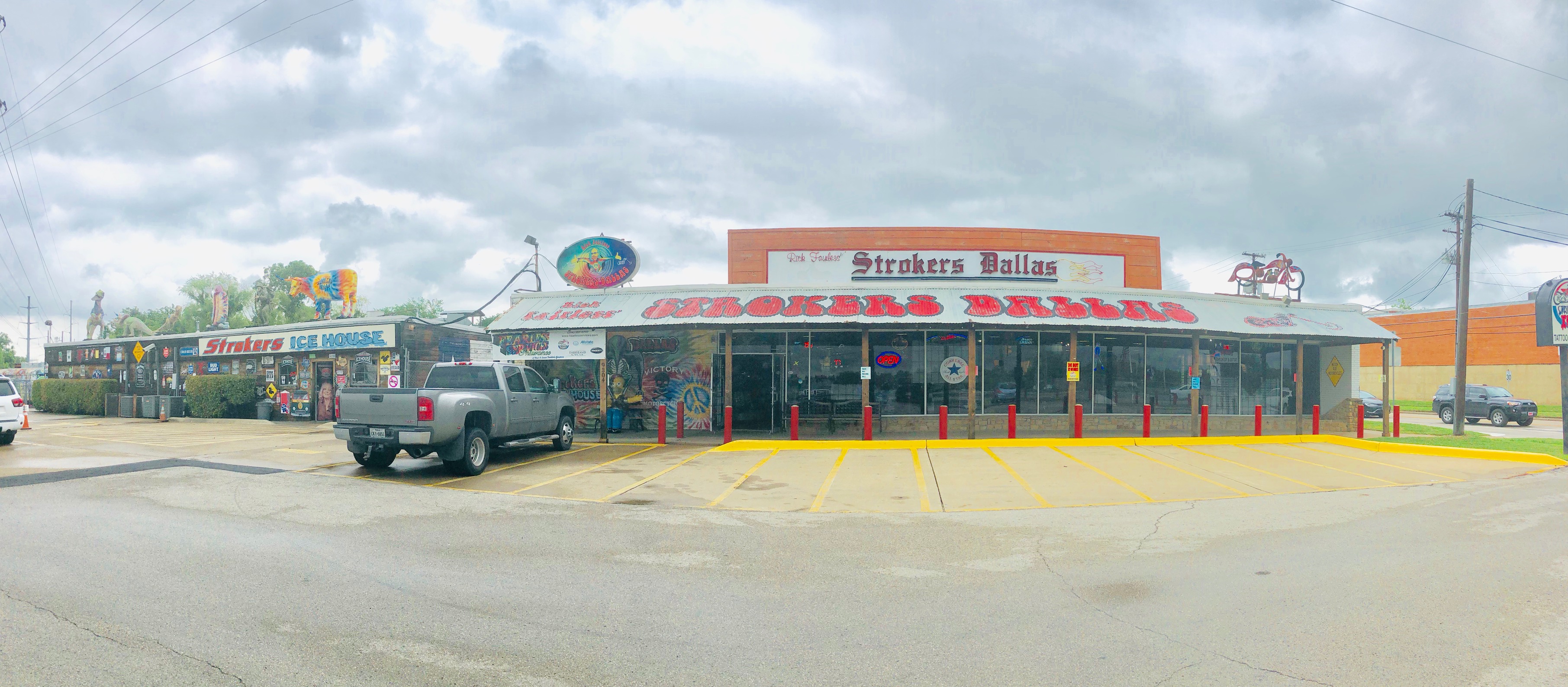 This is where is gets fun, they are all heading to Rick Fairless' Strikers Dallas.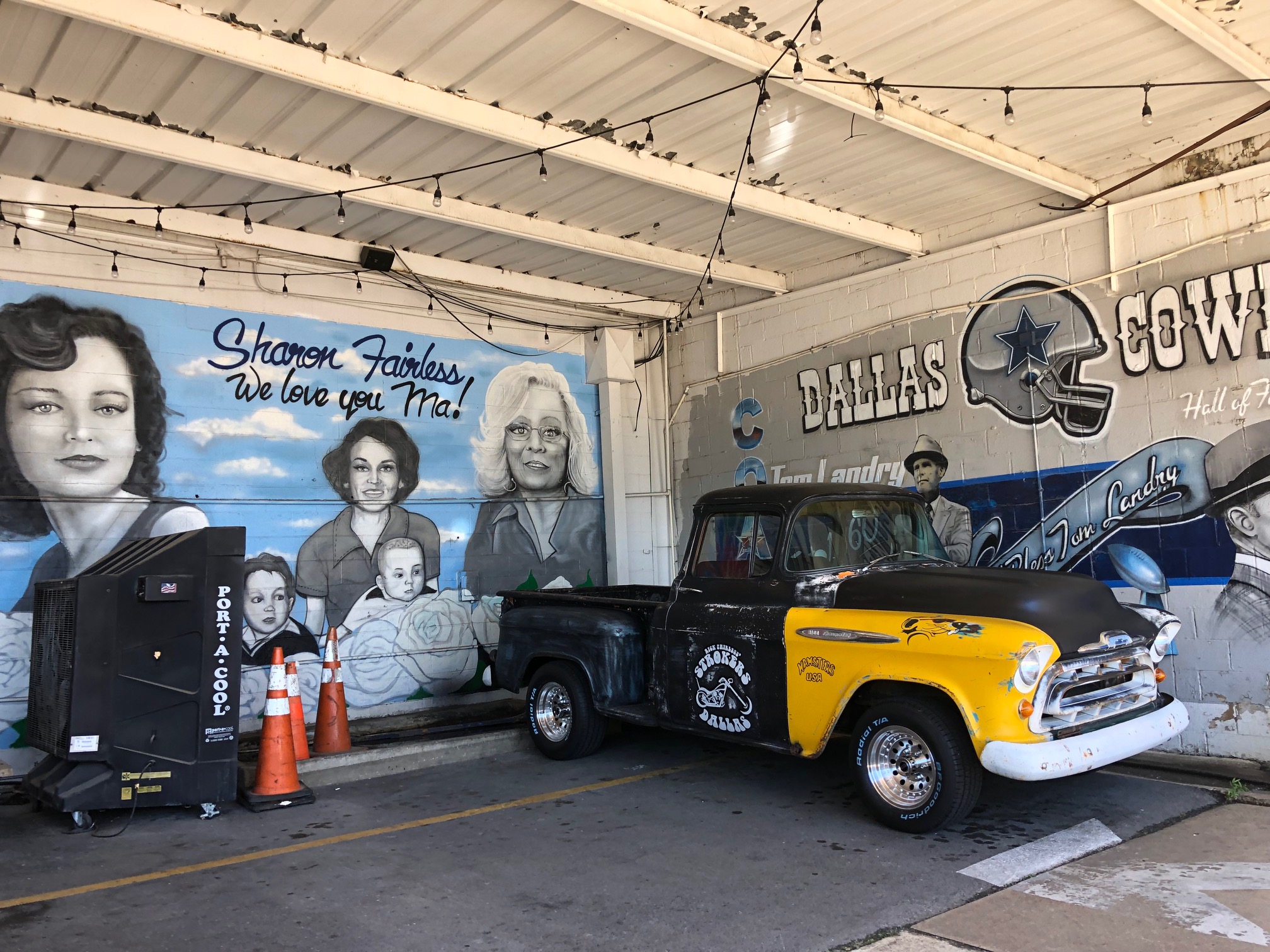 Now keep in mInd, it's Sunday afternoon, Mothers day… you'd think it would be almost empty. So we pull up in our geeky rent a car only to find no parking, apparently Mothers day wasn't a good enough reason to avoid Strokers.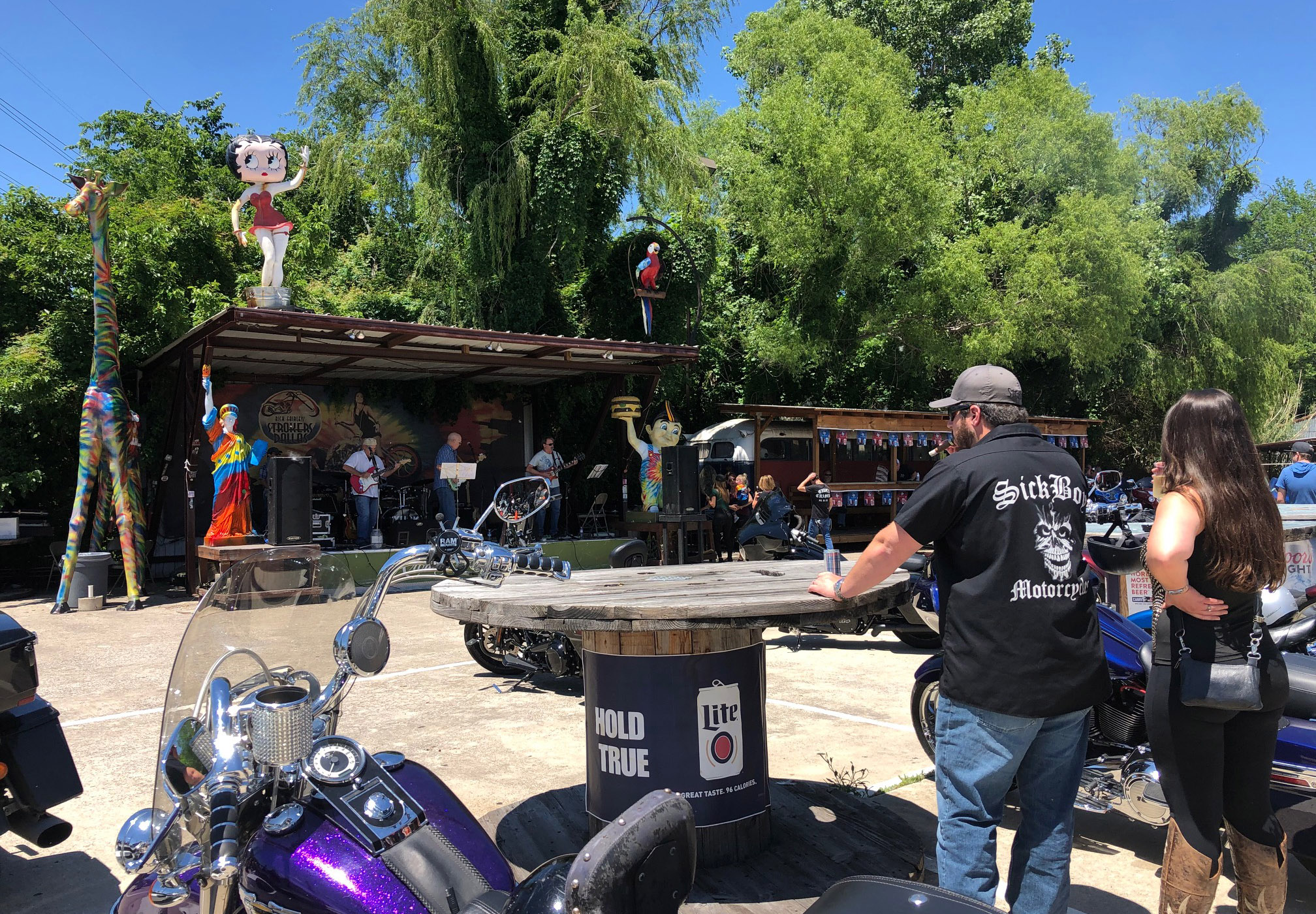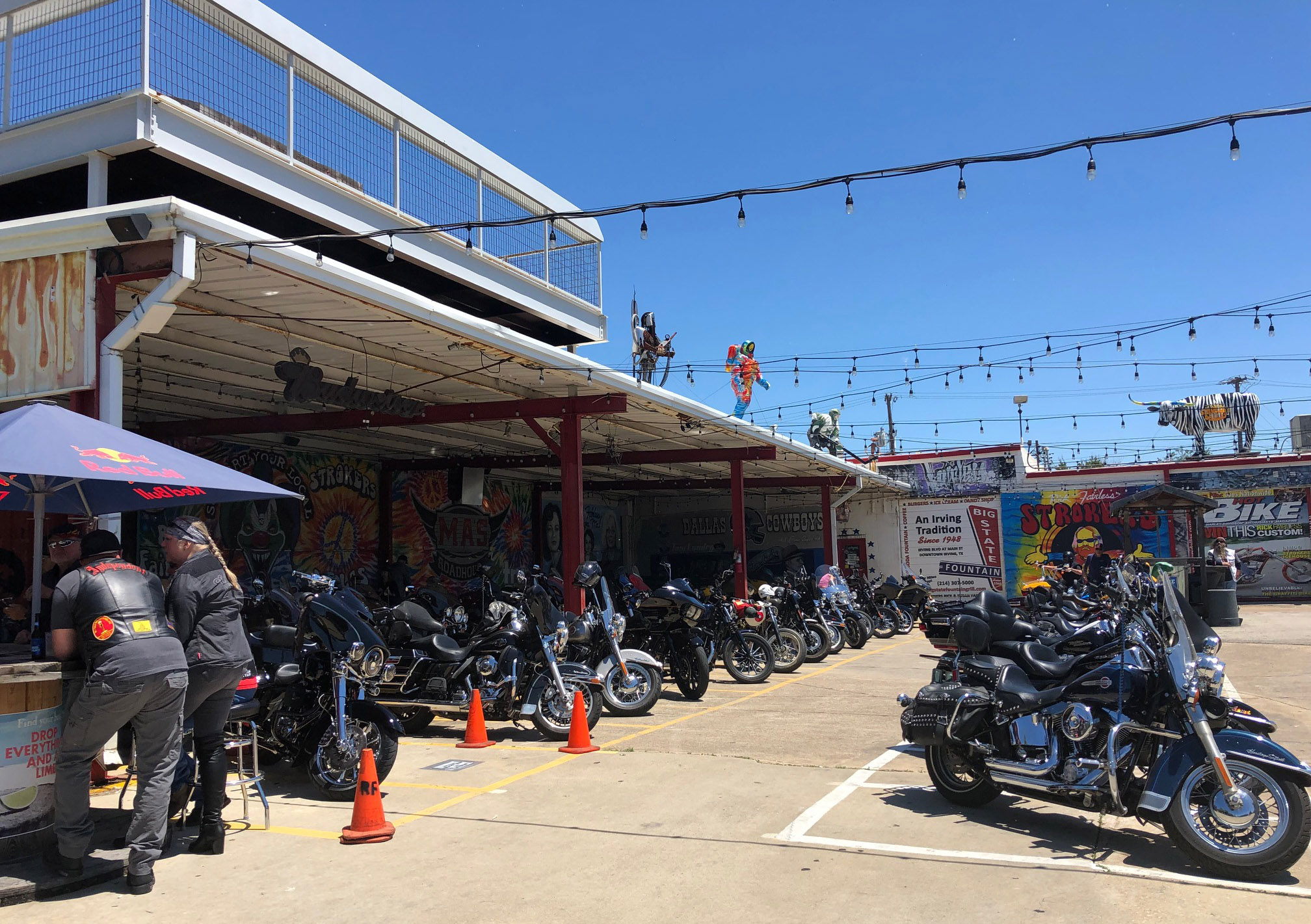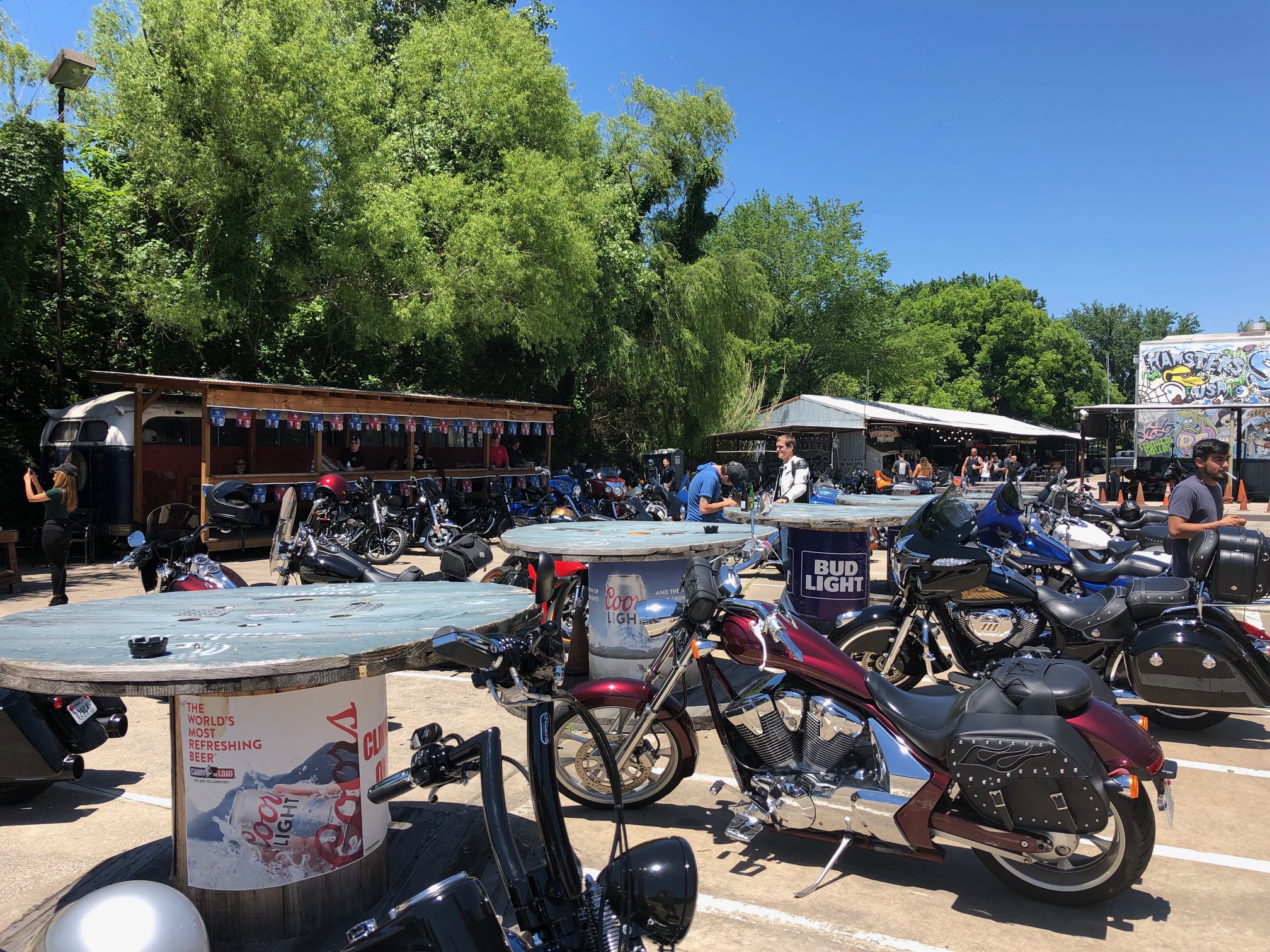 From the amazingly detailed show room with all of it's characters, custom motorcycles, and images to the exterior wall murals everywhere & statuettes, your brain just can't take it all in.
Along with the outside entertainment, Rick has the Strokers Ice House serving amazing fun food, all types, all beers, all great.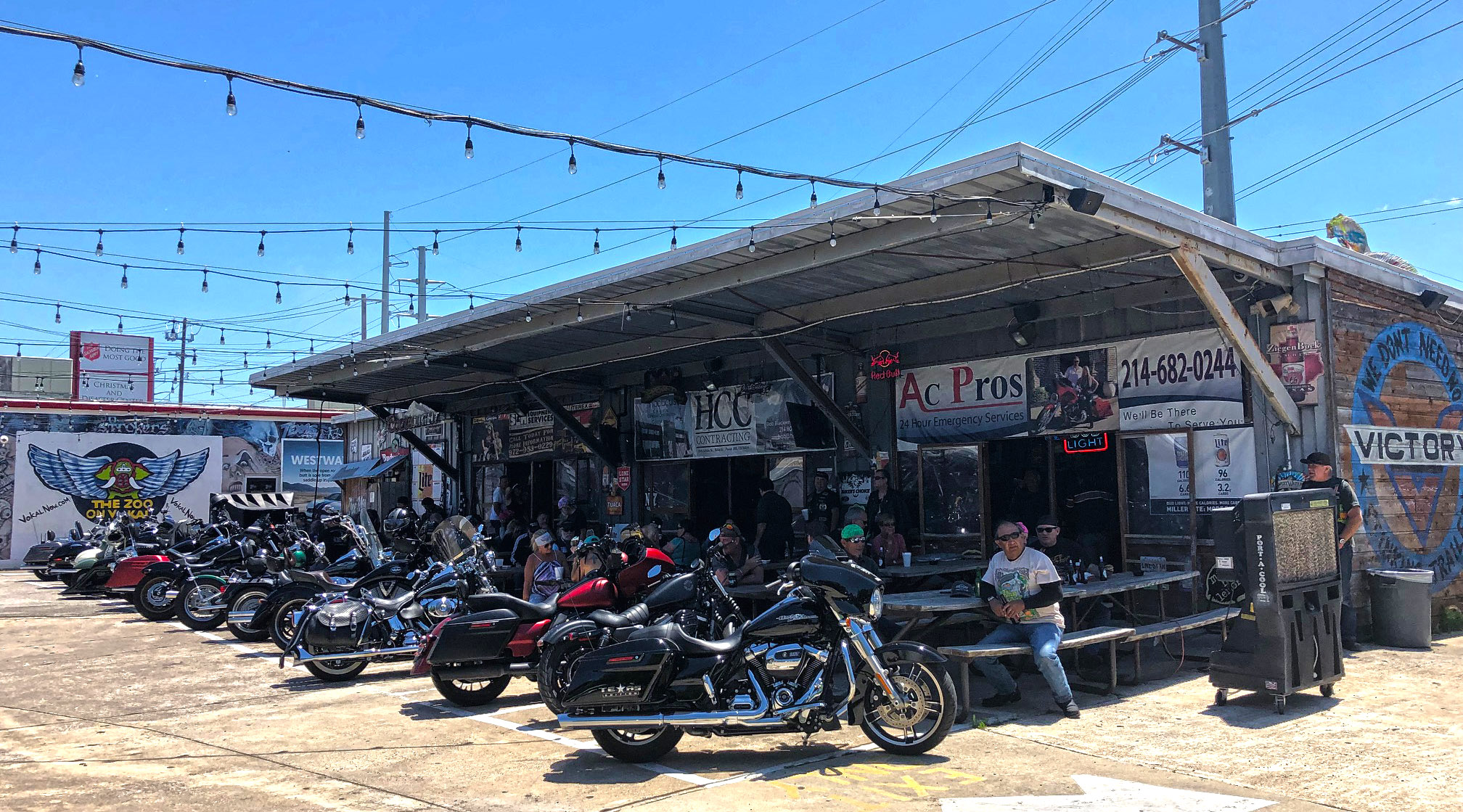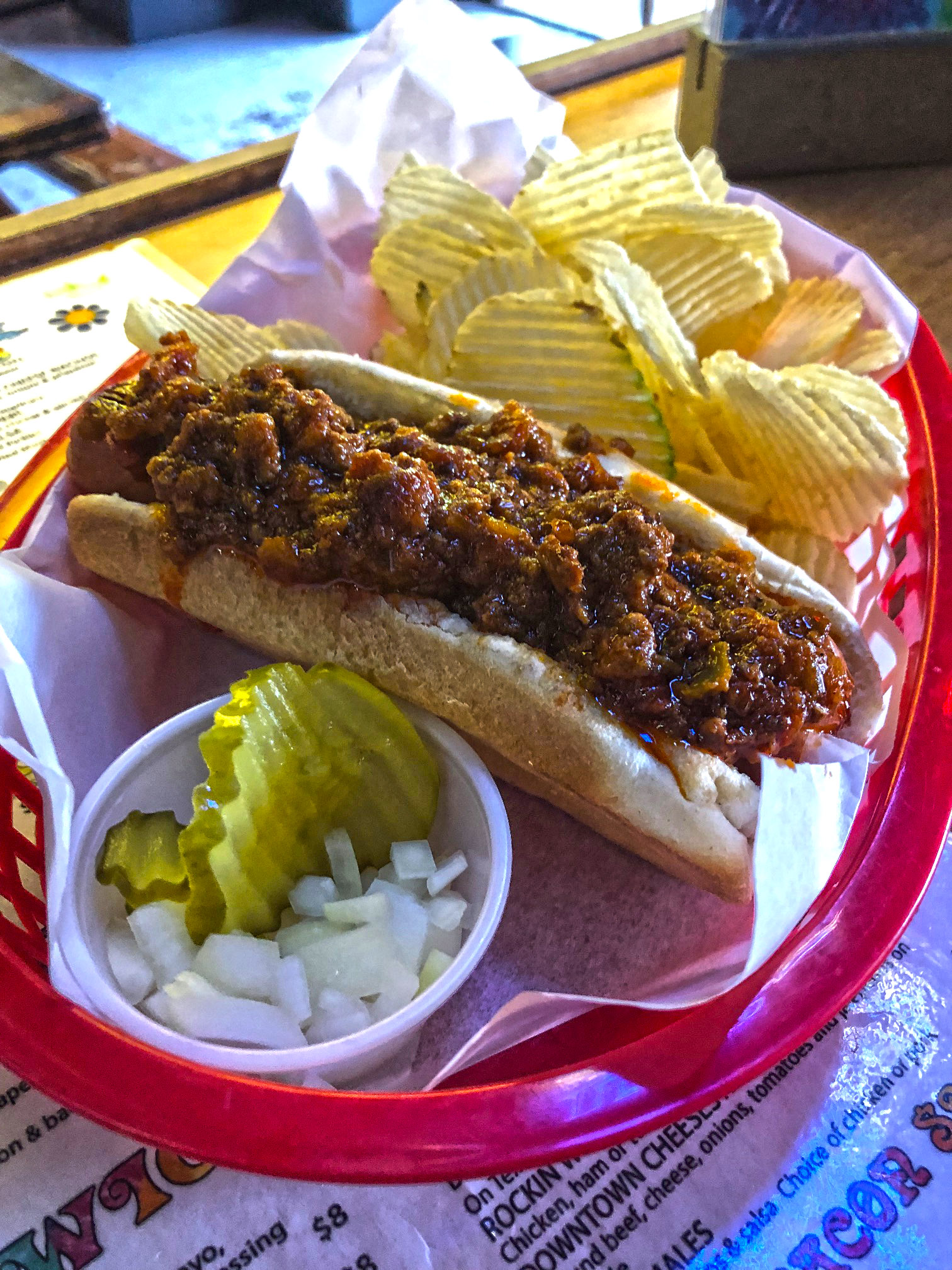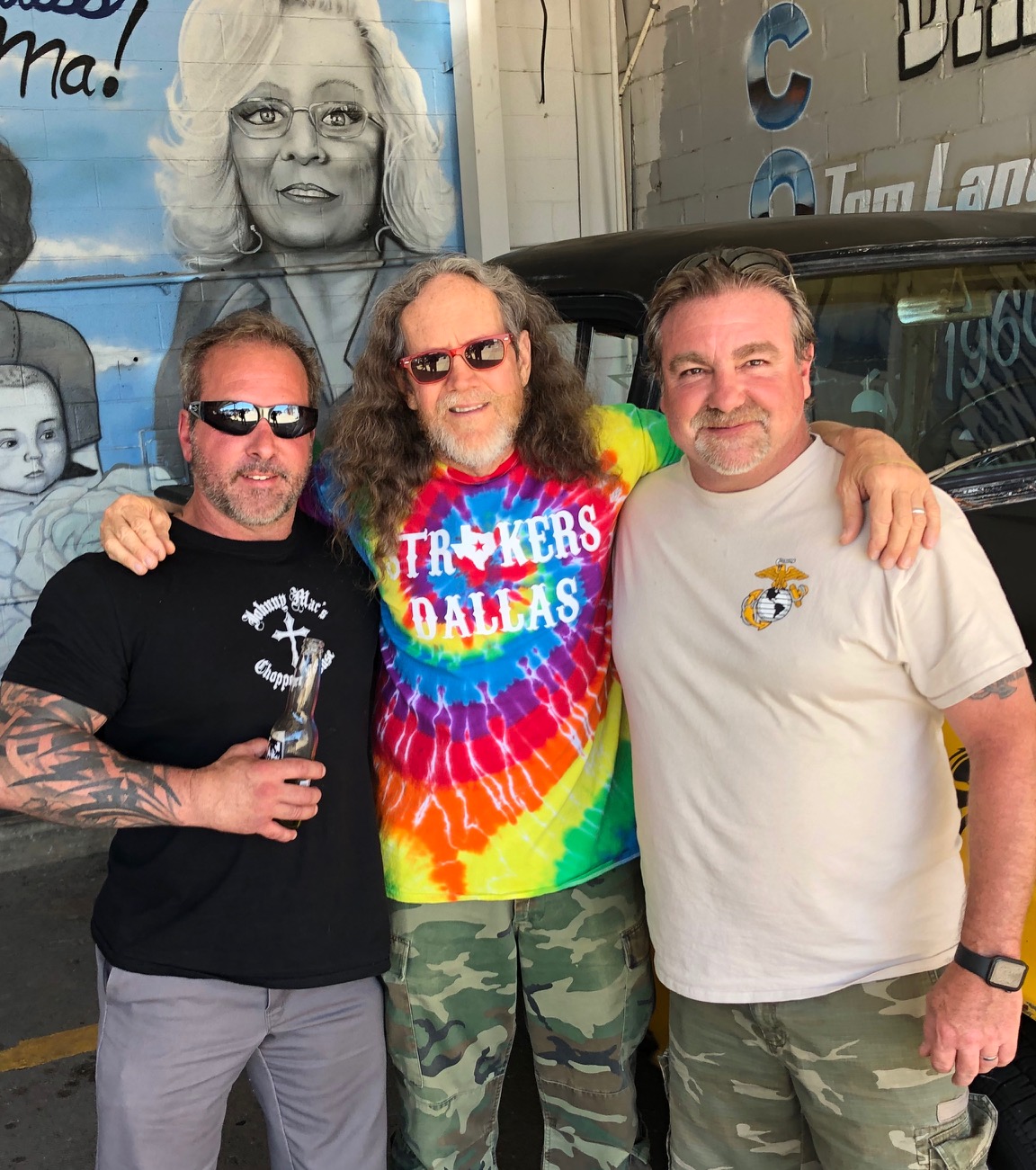 Bottom line, don't just think about going to Strokers Dallas, make it a goal. Sunday (today) was excellent fun, my next visit will be on a rockin's Saturday and for that visit I will have a motorcycle under me.