Post & Photos by Jack McIntyre
If you haven't seen the TV show, Counting Cars, well then you are missing out on seeing the amazing work that is produced in their different shops. Counts Kustoms is the name of their facility & business, and today I will center on Ryan Evans, the master of all things paint.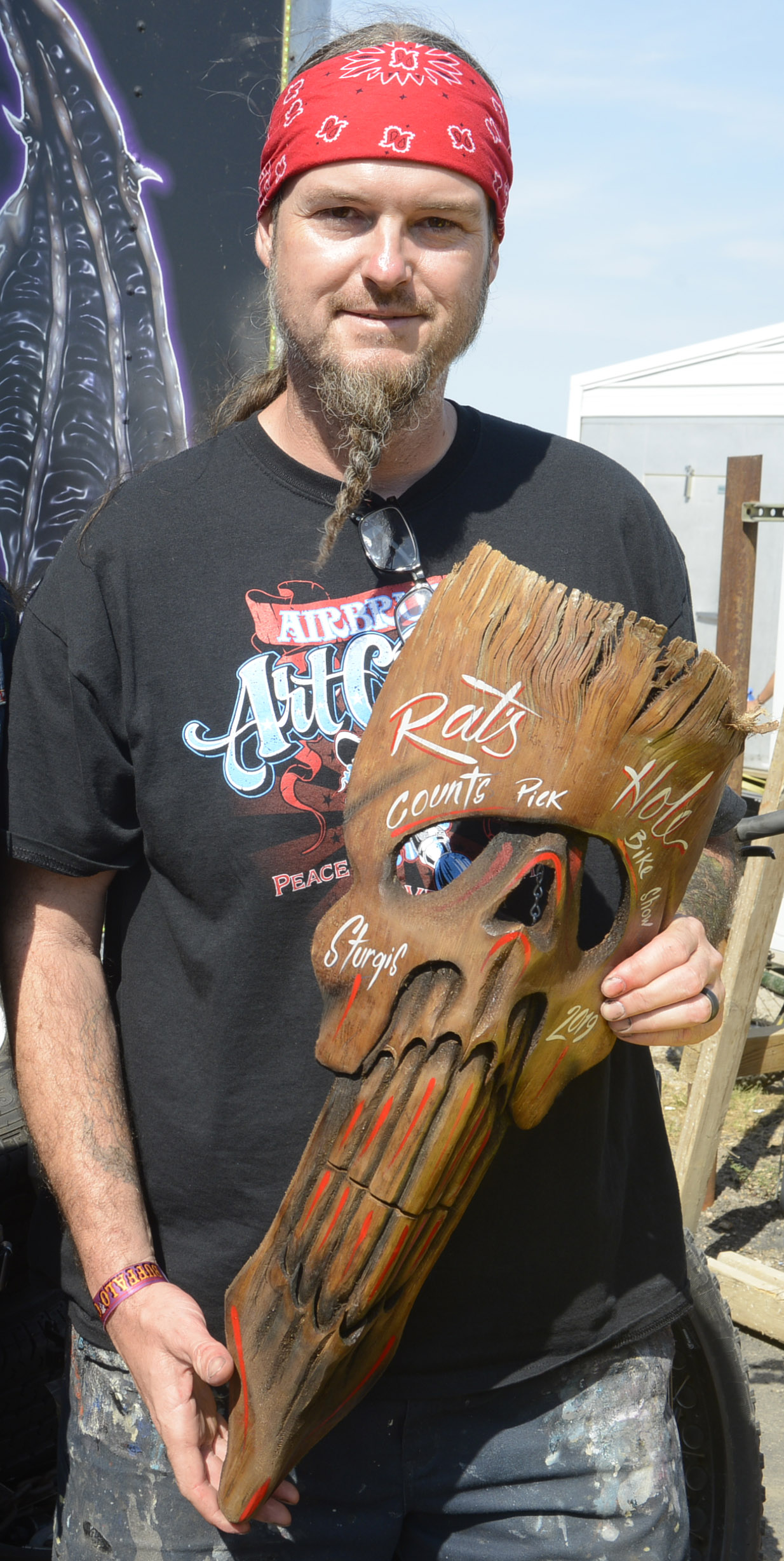 In Sturgis this past August, we met up once again at the Buffalo Chip. I will often interview artists just during normal conversation, and then bring that back to my studio to share with all of you.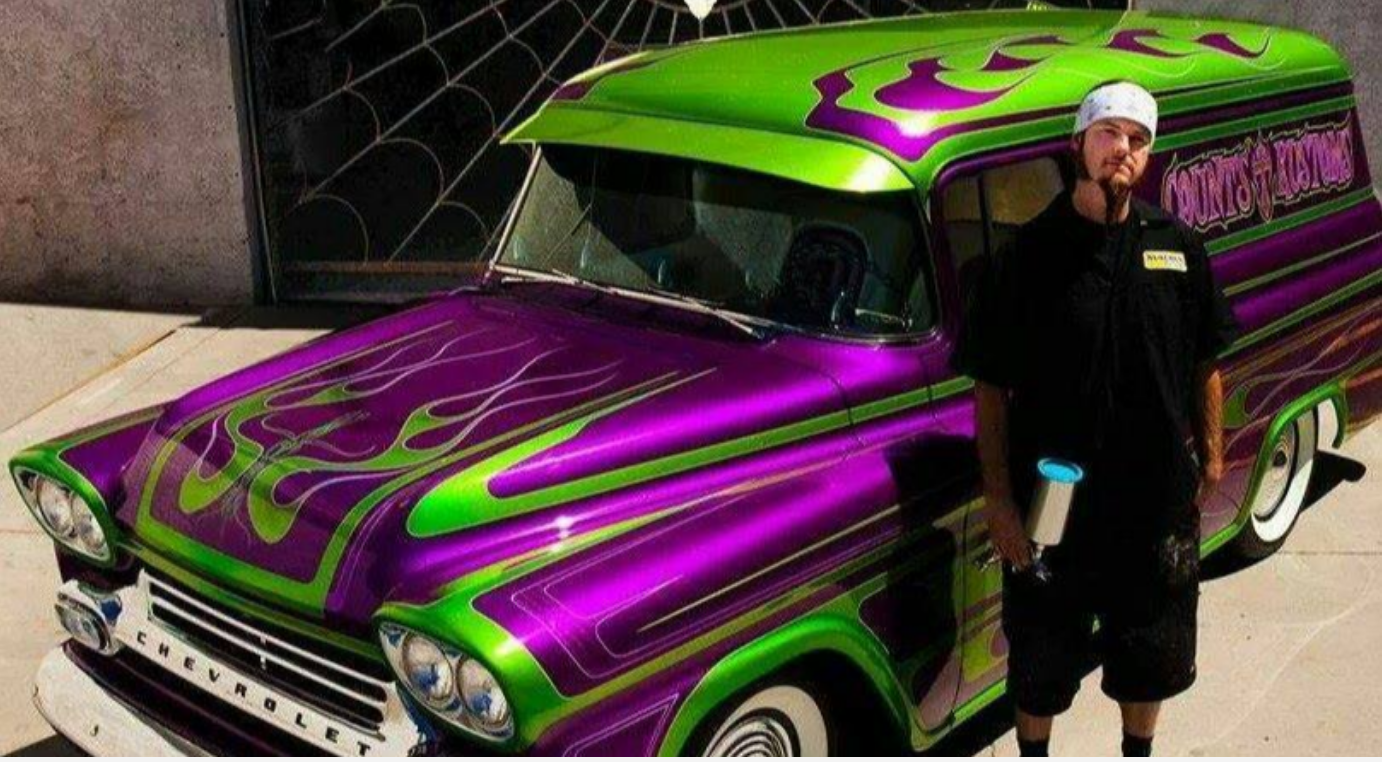 Ryan is a true painter in every sense of the word. It's what he loves, it's literally in his skin, he wears the paint in his clothing because it shows his dedication to what he does. You can google more about Ryan, and you should because there are some wonderful youtube videos showing his work as well many terrific images which really show the different styles of his talents.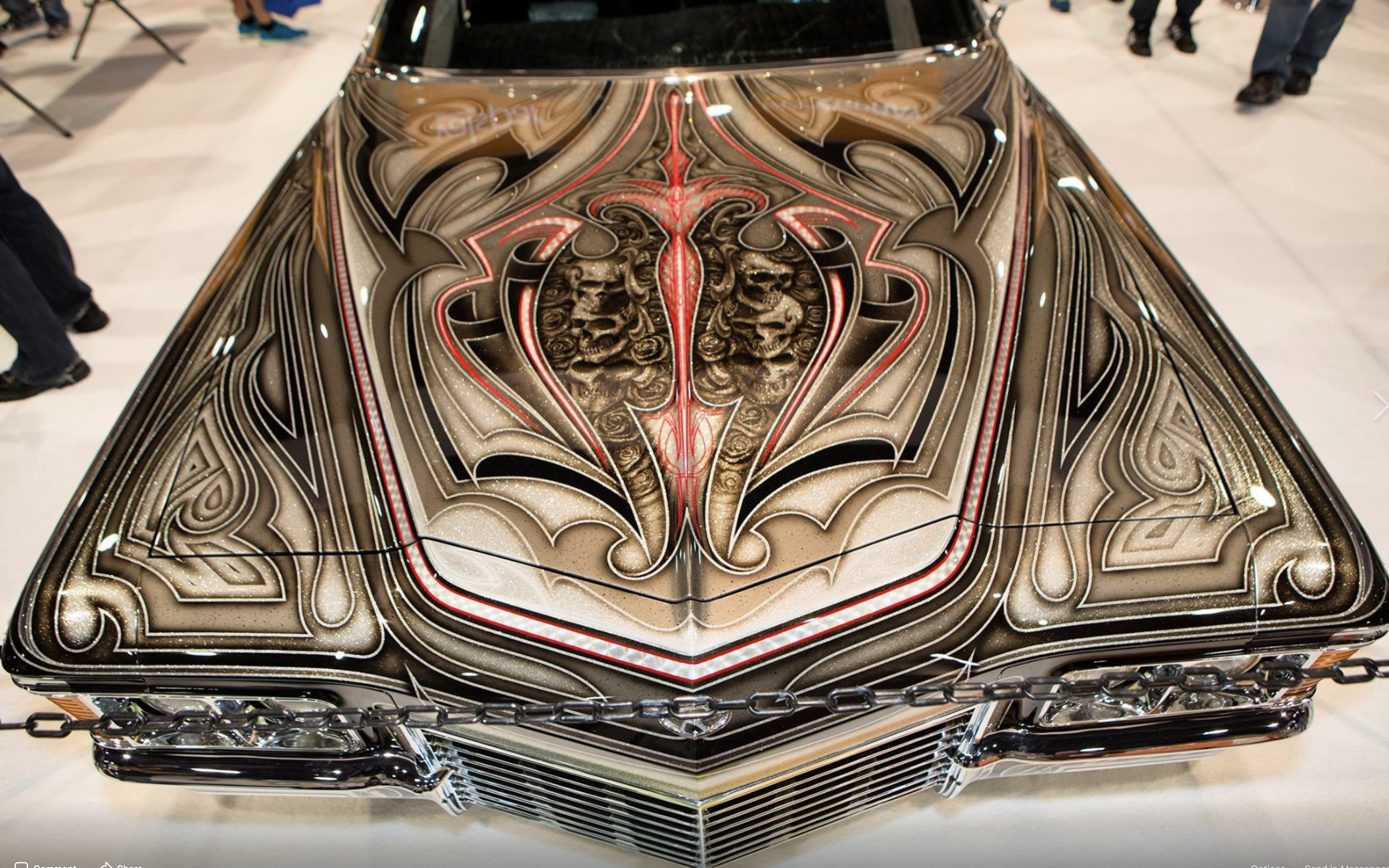 Below are some images I wanted to share from Sturgis this past August. This trike was a very special project for a soldier that was wounded in action. Ryan did his pin-striping magic on it and he made the already cool paint job, POP.  Enjoy the images & be sure to google Ryan's work.