Snap Fabrication's Joe Mielke brings the custom culture charity event of the season back to the Buffalo Chip® CrossRoads to benefit LifeScape of South Dakota
Sturgis, SD – The sixth annual FXR Show & Dyna Mixer is a unique social opportunity to hang out and talk motorcycles with friends while admiring what some consider the best-handling Harley-Davidsons ever manufactured. Over 100 FXR and Dyna motorcycles are expected to show up to the Sturgis Buffalo Chip free-access CrossRoads, making it quite possibly the largest single show of the rally. The FXR has a long standing history in the custom world and has along with the DYNA found popularity once again with a new generation of riders and customizers inspired by legends like Don Hotop, Billy Westbrook, Donnie Smith and many others. In lieu of trophies, winners are awarded quality motorcycle parts and merchandise, thanks to the support of some of the biggest names in the industry.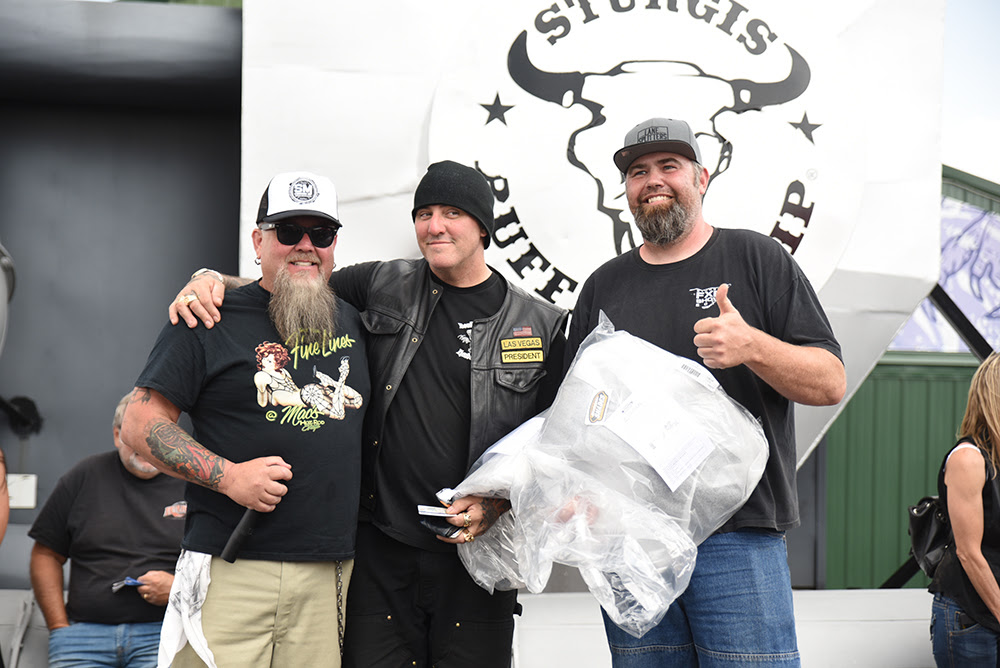 Entrants are encouraged to ride in their FXR or DYNA and enter for free. Registration begins at 9:30 a.m., the show opens at 11 a.m. and awards are presented at 2 p.m. Sunday, Aug. 5, 2018.
"To many FXR riders, the FXR never went away, however, FXR fans both new and old are riding a new wave of popularity that continues to swell," said Joe Mielke, show organizer. "The Buffalo Chip provides a great place for this event with all of their resources. We draw a lot of people who are there just to hang out and talk motorcycles. Come early and stay late for all the entertainment the Buffalo Chip has to offer. It's a great fit."
"This is a great show," said Rod Woodruff, Sturgis Buffalo Chip President. "We love having the cool bikes and even more so the people who thought to build them all at the Chip for a big social event. The fact that they raise money for LifeScape is such a bonus. I'm looking forward to being part of it here on August 5."
Judging
To add to the uniqueness of the show, those who have motorcycles in the show act as the judges by selecting their top three in each class. The general public also has an opportunity to vote for their favorite, with the top vote-getter receiving "The People's Choice Award."
Raffle
During the show, a raffle is held with all proceeds donated directly to LifeScape of South Dakota, formerly known as Children's Care Hospital and School of South Dakota. New this year, Paughco has donated a frame, tank and swingarm, the basis for an FXR project. Additional parts are being gathered to create a roller. The FXR roller will have its own dedicated raffle tickets.
Donations
The show graciously accepts donations at any level. Those interested can contact Joe Mielke at joe@fxrshow.com.
More information is available at www.fxrshow.com.
More motorcycle shows to be held at the Buffalo Chip's CrossRoads will be announced soon.
High resolution photos available here: https://drive.google.com/open?id=1bmr_fzzBCHy4qNsZ9om22PvZjaBAFGMB
About Snap Fabrications
For 30 plus years I have been creating art using all types of mediums. With the creation of Snap Fabrications (http://snap-fab.com/) I've brought all of my years of creative and fabrication experiences together to start my own design house. My focus is custom metal shaping, metal shaping tools, freelance design and fabrication. "Put the tools in front of me and I'll make it happen." -Joe Mielke
About the Sturgis Buffalo Chip
The Sturgis Buffalo Chip® is the Largest Music Festival in Motorcycling®. It is the world's first
and leading entertainment destination for the motorcycle enthusiast, winner of South Dakota
Excellence in Tourism Innovation award, American Motorcycle Association's ATV Extreme Dirt
Racing 2014 "Track of the Year" and American Flat Track's 2017 Event of the Year. Since 1981,
the venue's high-profile, nine-day festival, known as The Best Party Anywhere®, remains one of
the world's most televised and longest running independent music festivals. Located three miles
east of Sturgis, SD on 600 creek-fed acres, it offers six stages of entertainment, a swimming
hole, bars, mouth-watering food, showers, cabins, RVs, camping and more to visitors traveling
from all corners of the world. The Chip's concerts and races are free with camping. The 2018 Motorcycles as Art exhibit, "Passion Built – Garage to Gallery" curated by Michael Lichter,
numerous bike and stunt shows and all shopping, live music and events at the CrossRoads are free and open to the public. More details are available at www.BuffaloChip.com.