Rinehart's new Tradition end caps for the MotoPro 45 slip-on ehausts and MotoPro 45 Slimline Duals full system.

Arden, N.C. – May 31, 2018 – Rinehart Racing® expands its lineup of options for the popular MotoPro 45 Slip-On exhausts for Harley-Davidson® Touring models with the addition of the new "Tradition" end caps.
Paying homage to the legendary brand's original end cap, the Tradition end caps feature a stripped down "back to basics" style. Compared to the standard end caps, which are accented by contrasting black or chrome bands, the Tradition end caps are uniform in color and ideal for riders looking to "chrome" or "black out" their bikes.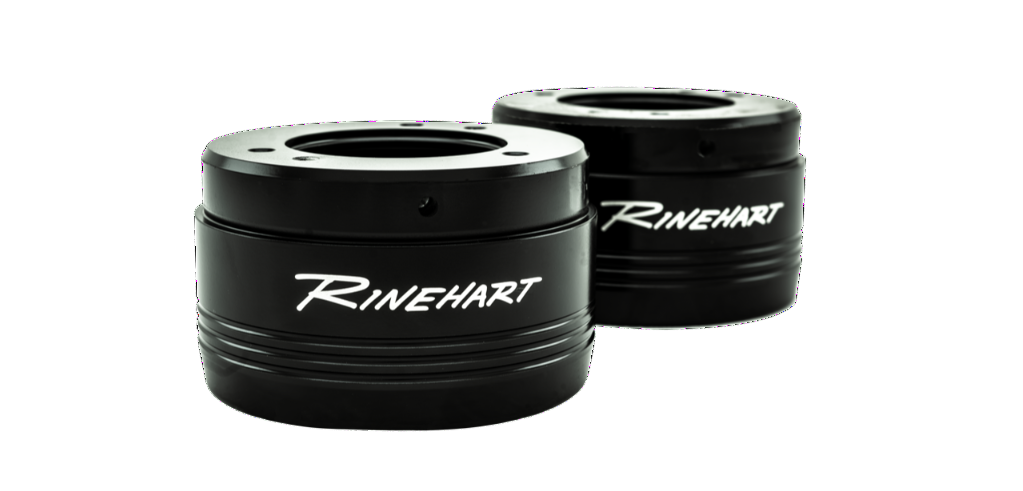 Tradition end caps are offered in black or chrome finishes.
The MotoPro 45 Tradition end caps are compatible with Rinehart's 4.5-inch MotoPro 45 Slip-On exhausts. The Tradition end caps are offered in chrome or black to match or contrast the color options available on the slip-ons. Each system bolts on without requiring any modifications, and the Tradition End Caps install easily without any hardware or tools required.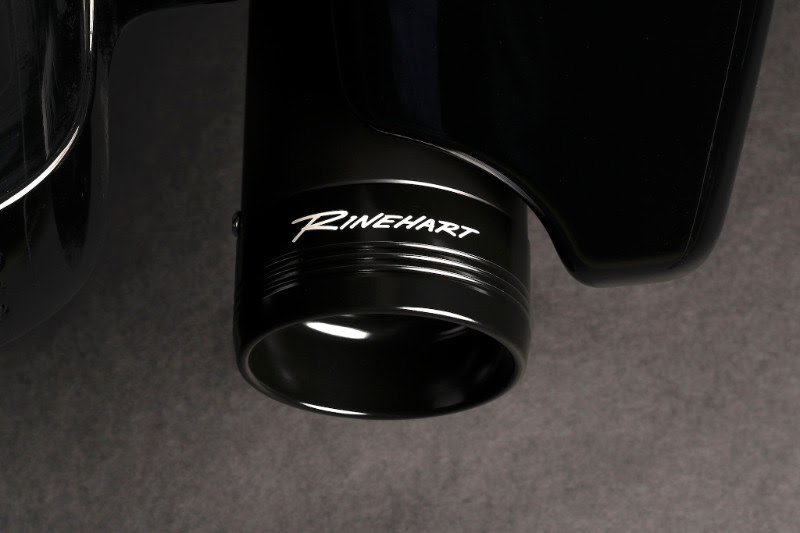 The MotoPro 45 Tradition end caps are available as an option on both the MotoPro 45 Slip-On mufflers and MotoPro45 Slimline Duals full exhaust system, as well as separately for those riders that may be looking to upgrade their already-installed mufflers. Both the slip-on systems and end caps are now available through

authorized Rinehart Racing dealers nationwide. Learn more at www.RinehartRacing.com.

About Rinehart Racing:
From its beginnings as the exhaust system of choice for championship-winning NASCAR® and IndyCar® teams to its rise in the v-twin motorcycle marketplace, Rinehart Racing® has established itself as the premier manufacturer of performance exhausts for Harley-Davidson and Indian Motorcycles. The American-made exhaust systems are now well-known for their distinctive sound, elegant style, and signature end caps, a testament to the company's innovative designs, proprietary technology and quality craftsmanship. The Rinehart Racing team is dedicated to providing the best customer service possible, helping to welcome new riders to the Rinehart Family one exhaust system at a time. Learn more at www.rinehartracing.com.