Story and Photos by ITN European Reporter Herve' Rebollo
Salut à toi American rider,
Today, let me introduce one of the most famous historical French rider: Jeanne of Orléans, aka, JOAN OF ARC.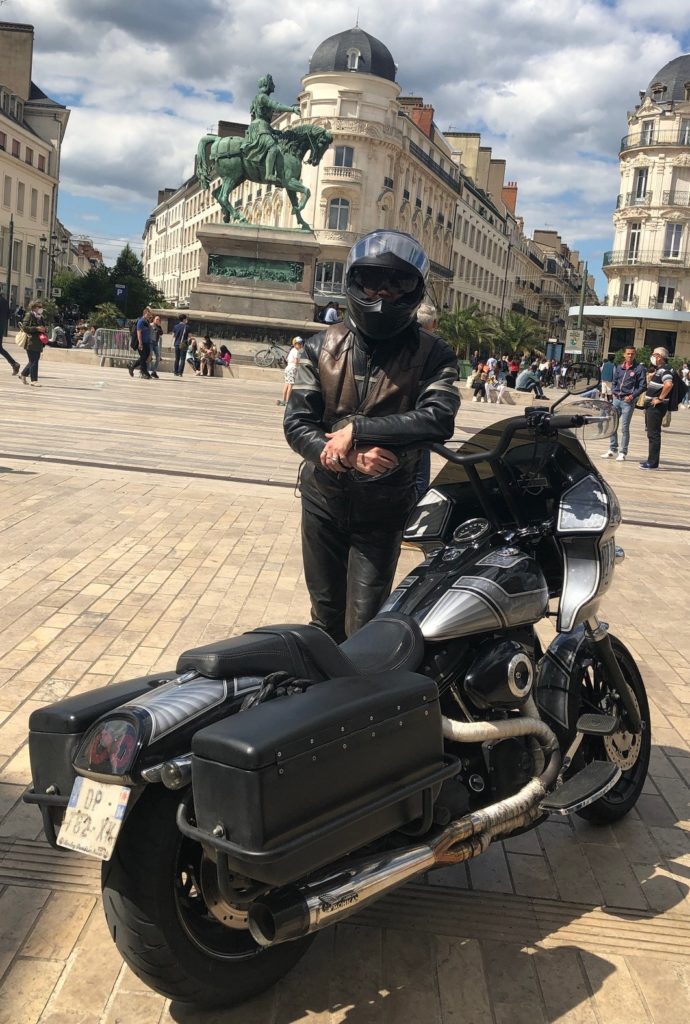 There was a long time I wanted to visit a Harley Davidson dealership didn't' yet know in the magnificient historical city of ORLEANS (center of France).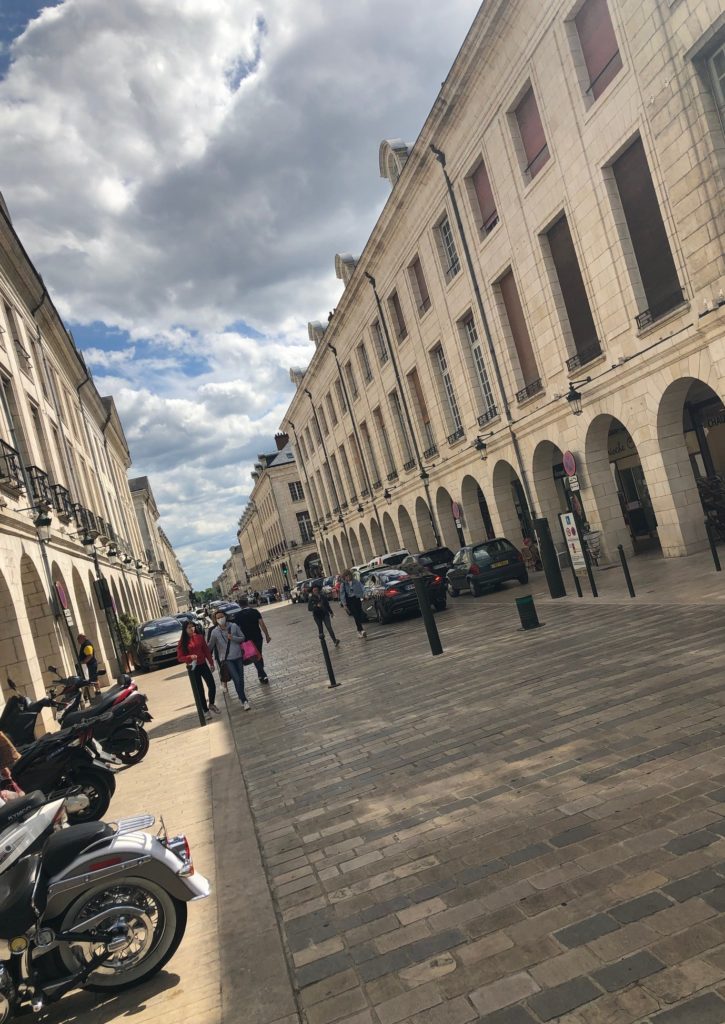 So, it was time in this early sunny June to have another nice ride, learn about the history of my nation, and have a coffee (or something stronger) with some old road mates …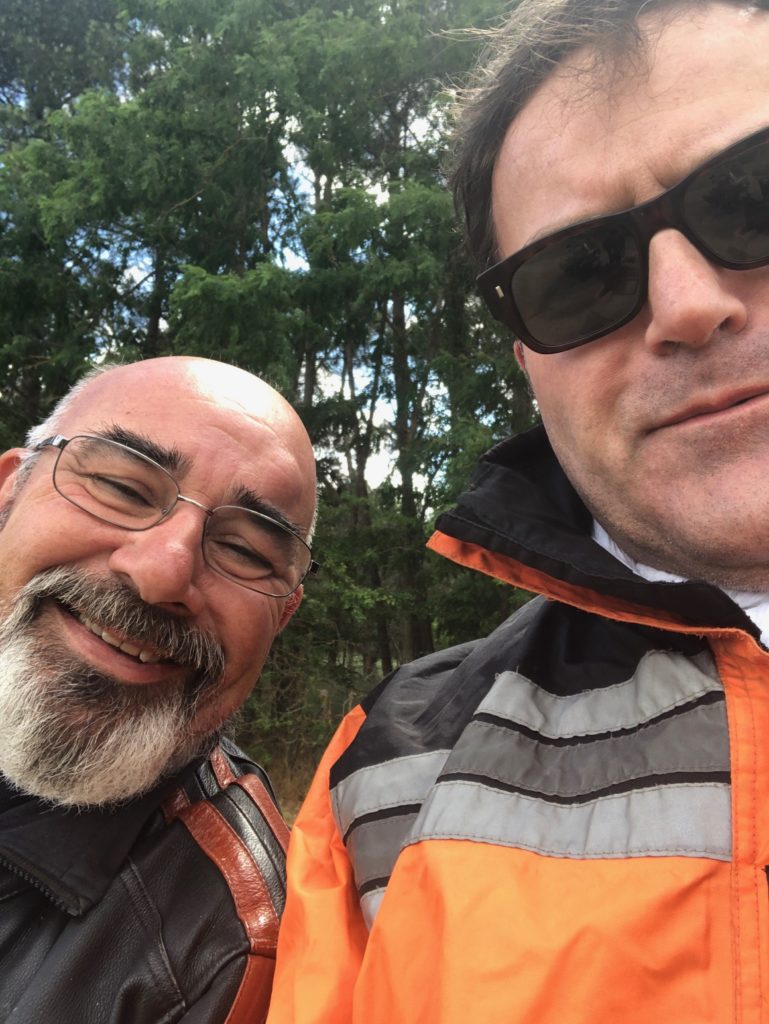 ORLEANS is a prefecture and commune in north-central France, about 111 kilometres (69 miles) southwest of Paris. Much more far if you ride the tiny roads I use to practice of course (It took us about 3 hours from Paris). It is the capital of the Loiret department and of the Centre Val de Loire region.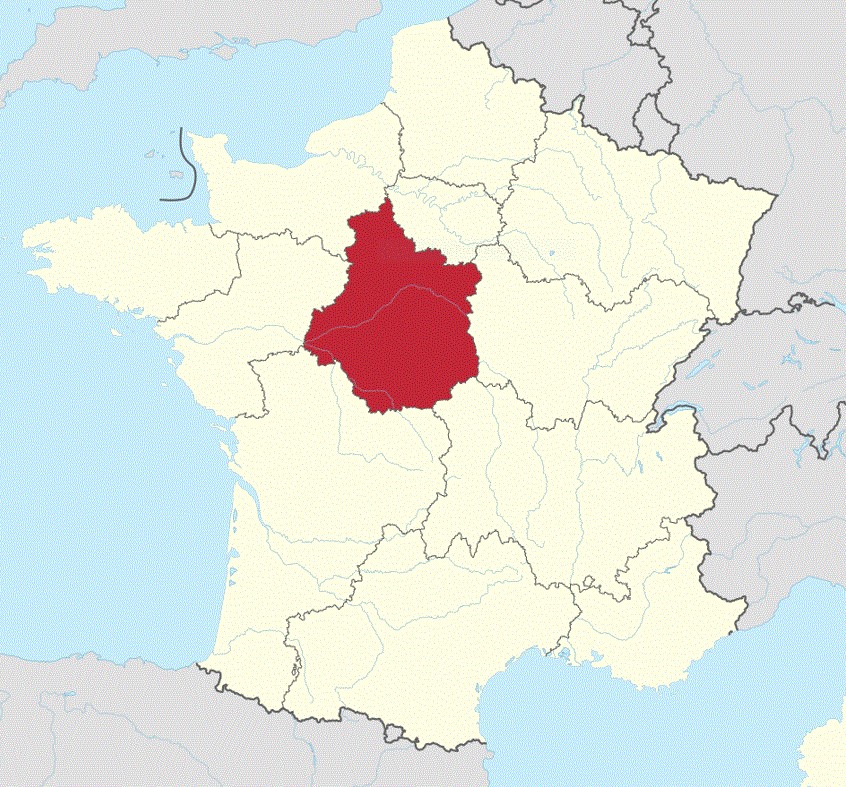 Orléans is located on the Loire River where the river curves south towards the Massif central. In 2015, the city had 114,644 inhabitants, and the population of the urban area was 433,337 (Ile d'Orleans in Quebec, Canada is named after Orleans in France as are Orléans, Ontario and New Orleans, Louisiana (French: La Nouvelle-Orléans).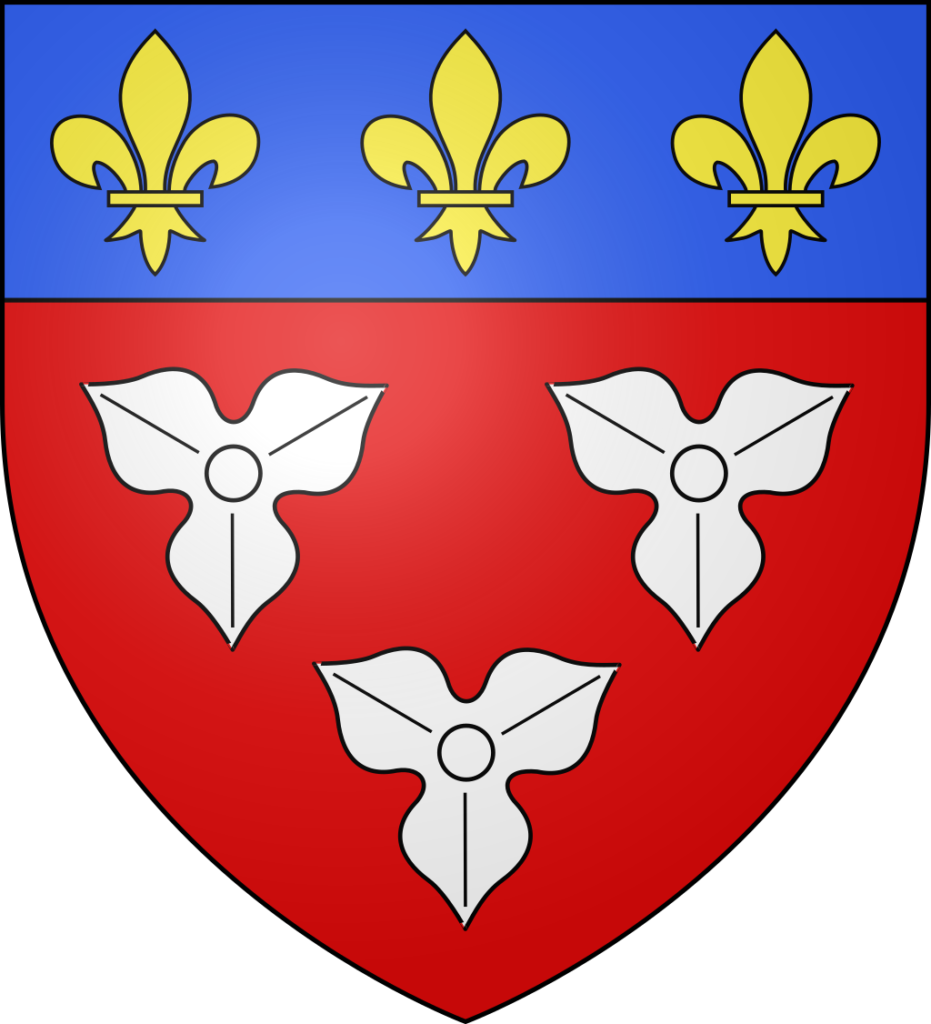 Nicholas (you remember him maybe? My Irish friend) and I took the road in this early Saturday morning 6th of June.
Sunny but a little bit cold weather …the idea was first to join Jeff's house in the nice city of Given on the Loire river.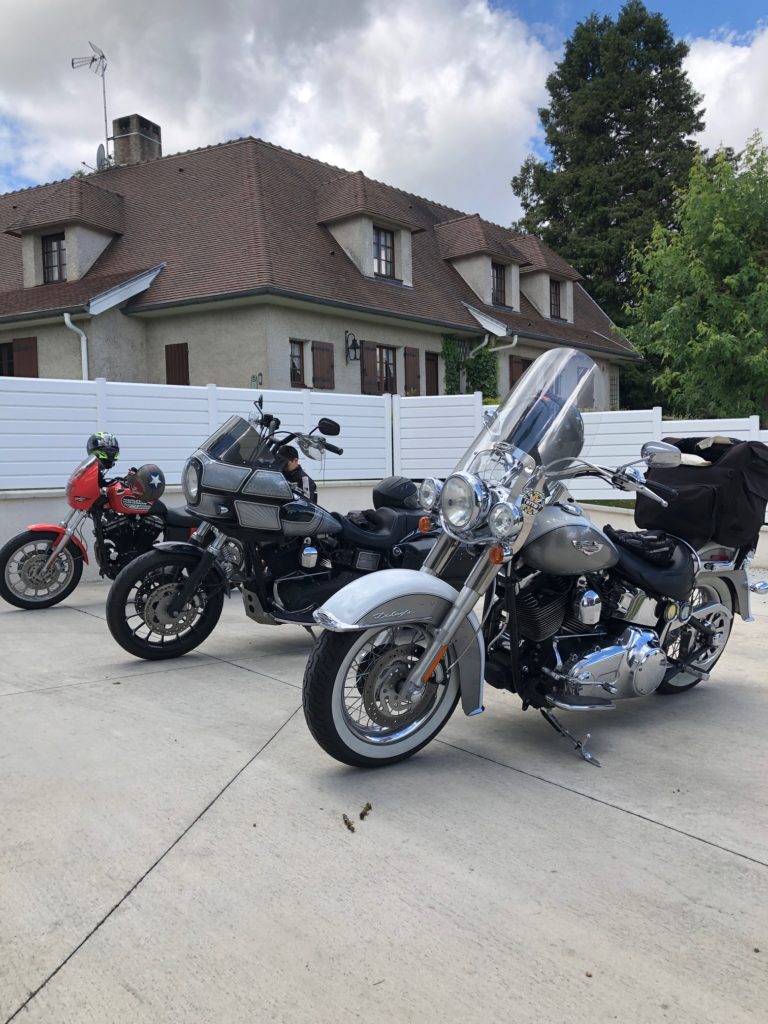 He was waiting for us for the week-end to show us this beautiful county.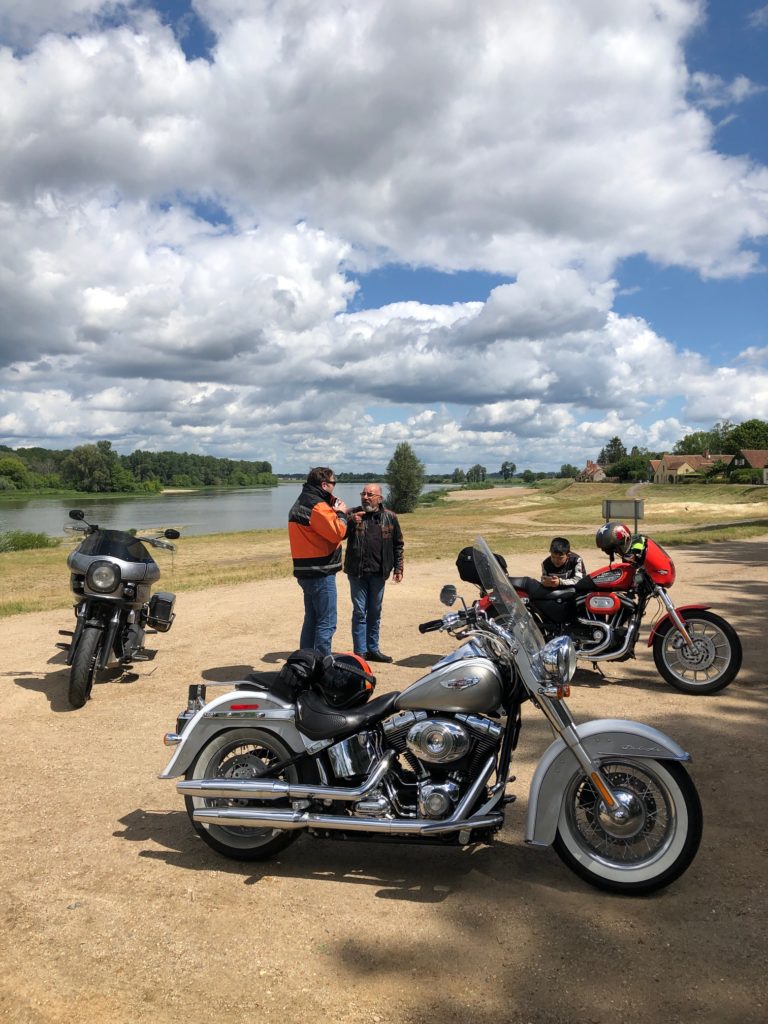 And trust me …when I say "beautiful", I'm far from reality …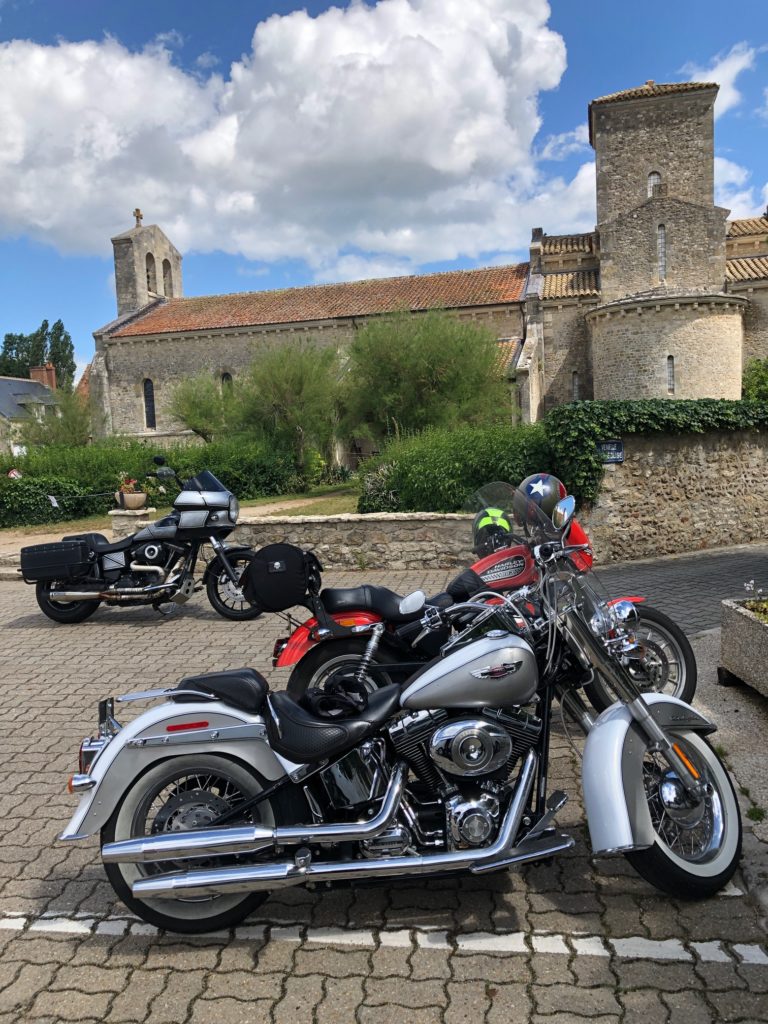 Jeff took us first to the Harley Davidson dealership of ORLEANS (since 2007). As you know, it's a tradition: never cross a region without making a stop at the local (official or not) HD.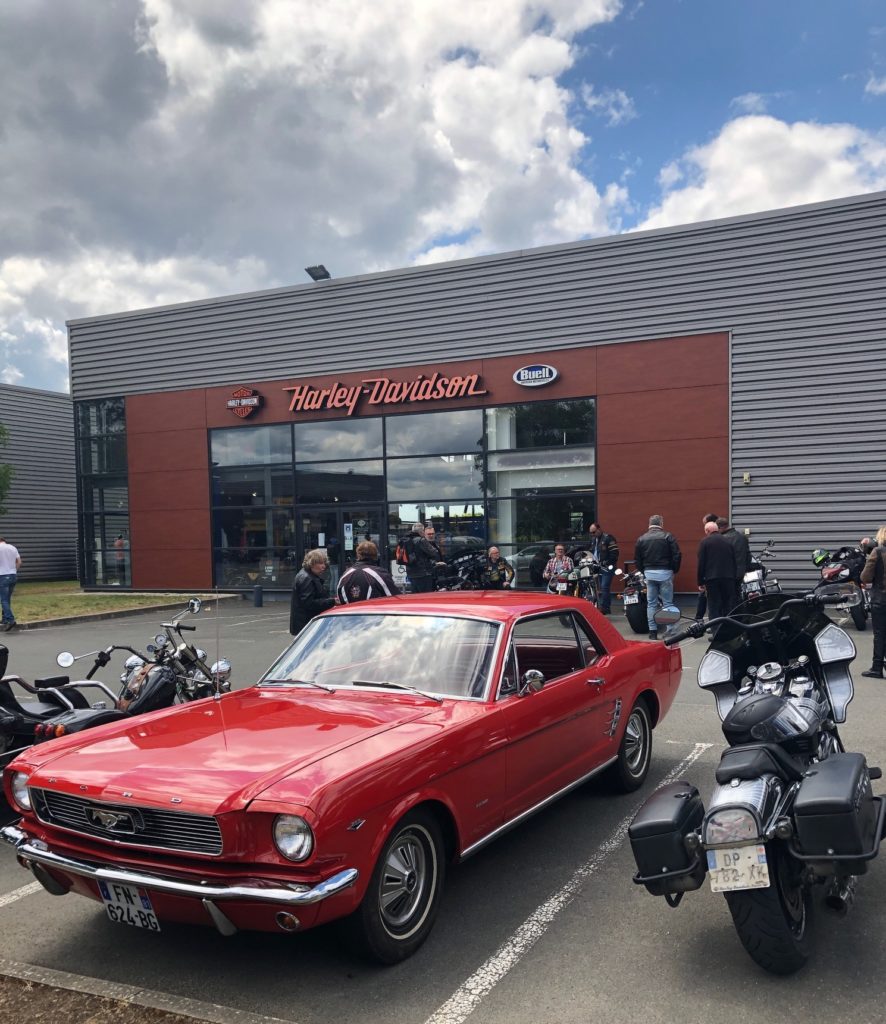 As usual on any Saturday, many bikers and some chapter members were chilling there …
And the boss, Gérad, took time to introduce his team …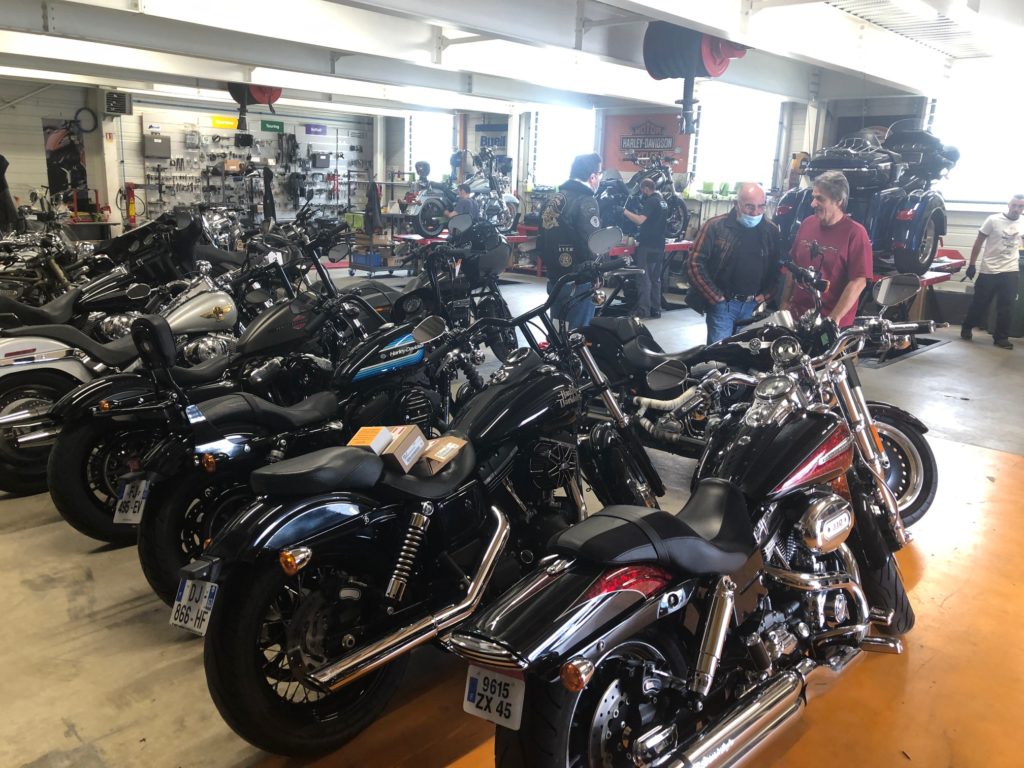 … some pieces of its collection,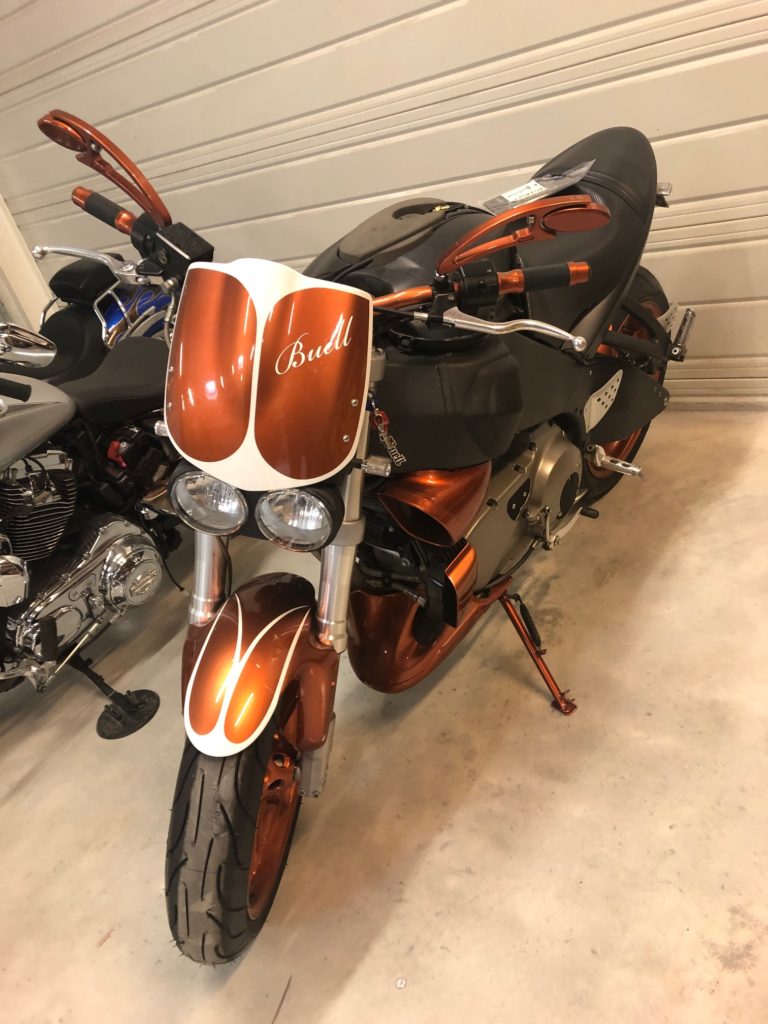 … the chapter saloon, offering nice cups of coffee.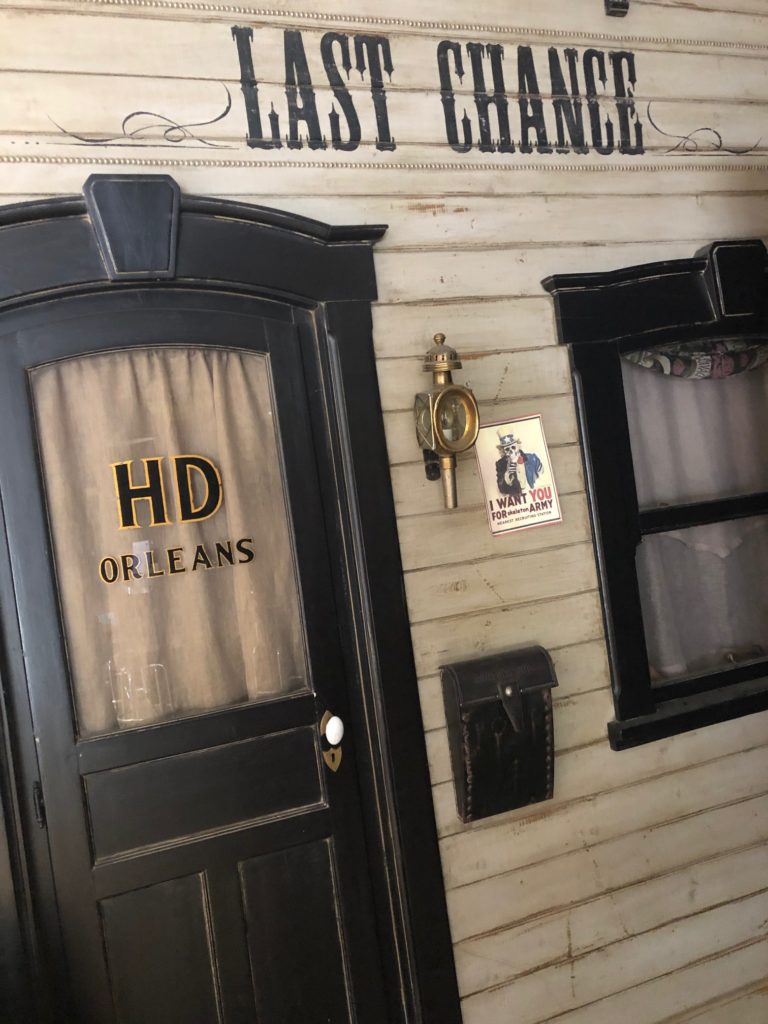 Not such a big dealership as you can have in the USA (Harley Orléans deals about 200 motorcycles a year), but a very cool place with many cool / kind people.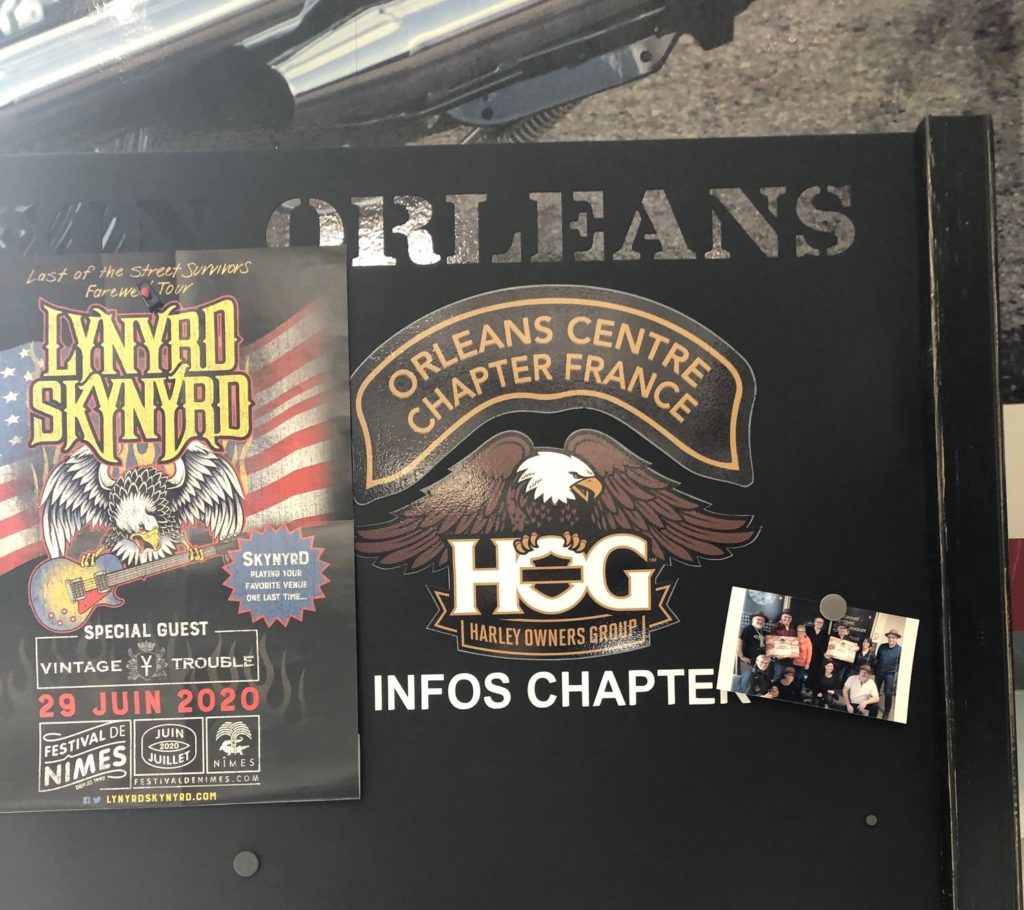 See http://harley-davidson-orleans.com/accueil
And then … it was time enter directly in the great French history, going to town center, Place du Martroi, to meet the legend: Jeanne of Orléans, aka, JOAN OF ARC. And of course, having some cool pix there …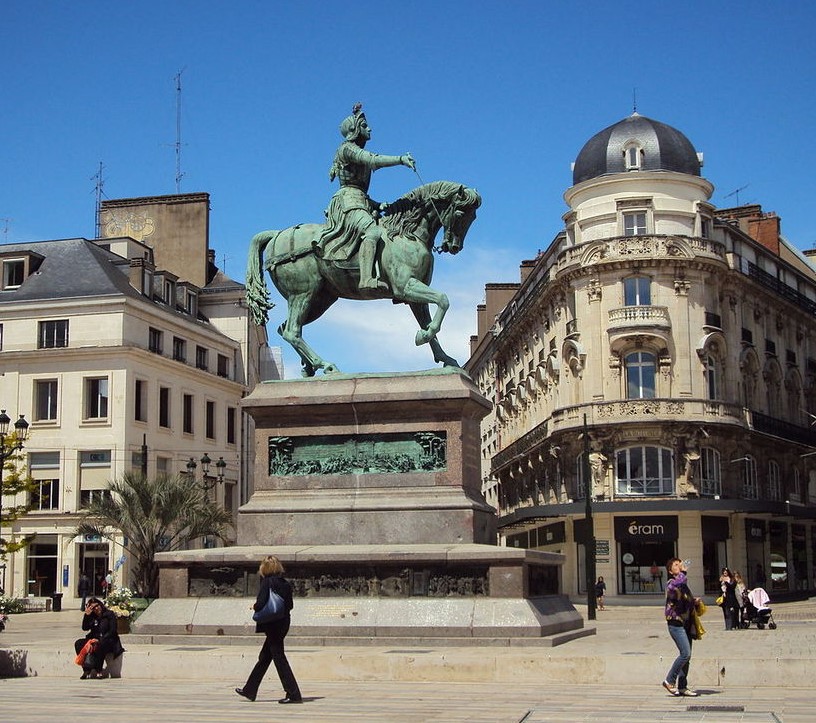 Joan of Arc, nicknamed "The Maid of Orléans", is considered a heroine of France for her role during the Hundred Years' War, and was canonized as a roman Catholic saint. She was born in a peasant family, in northeast France. Joan claimed to have received visions of the archangel Michael instructing her to support Charles VII and recover France from English domination late in the Hundred Years' War. The unanointed King Charles VII sent Joan to the Siege of Orléans as part of a relief army. She gained prominence after the siege was lifted only nine days later. Several additional swift victories led to Charles VII's consecration at Reims. This long-awaited event boosted French morale and paved the way for the final French victory.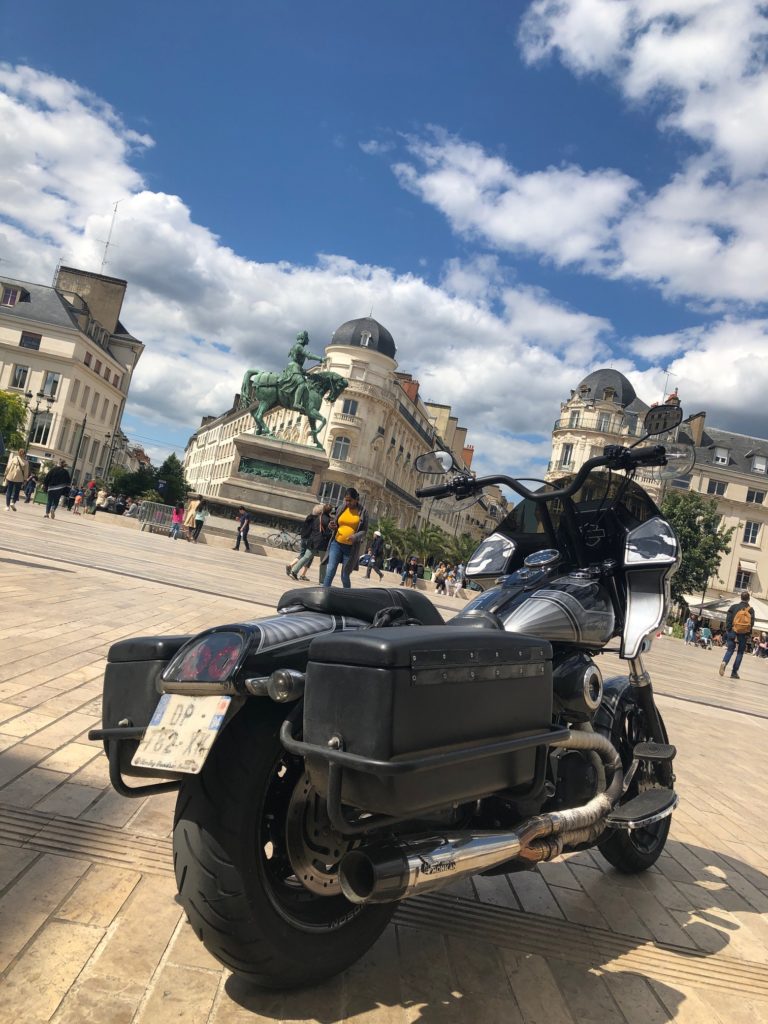 On 23 May 1430, she was captured at by the Burgundian faction, a group of French nobles allied with the English. She was later handed over to the English and put on trial on a variety of charges. She was burned at the stake on 30 May 1431, dying at about nineteen years of age.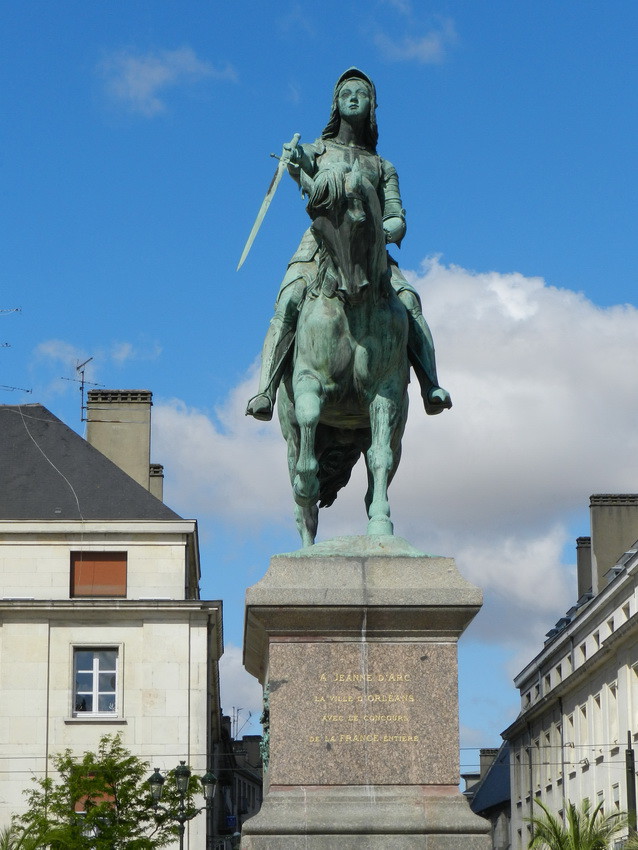 Joan of Arc has remained a popular figure in literature, painting, sculpture, and other cultural works since the time of her death, and many famous writers, playwrights, filmmakers, artists, and composers have created, and continue to create, cultural depictions of her.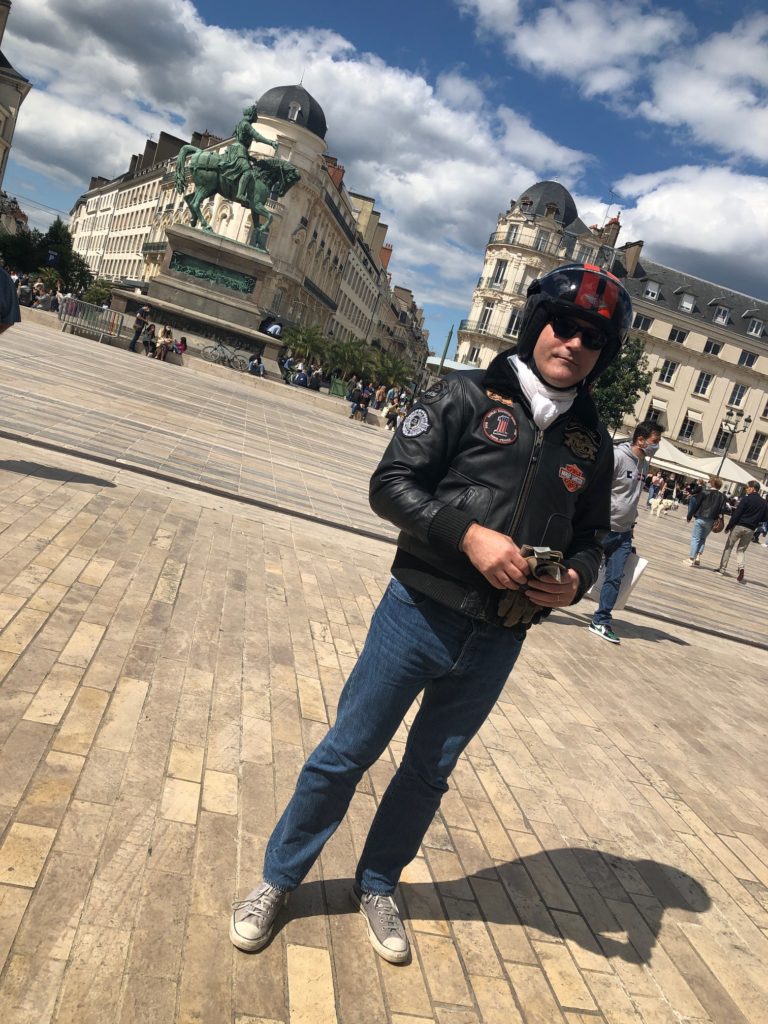 And, lucky us, not very far from the Jeanne's statue, there is one of the most beautiful cathedral of France (and may be in this wide wild world) : the Orléans Cathedral!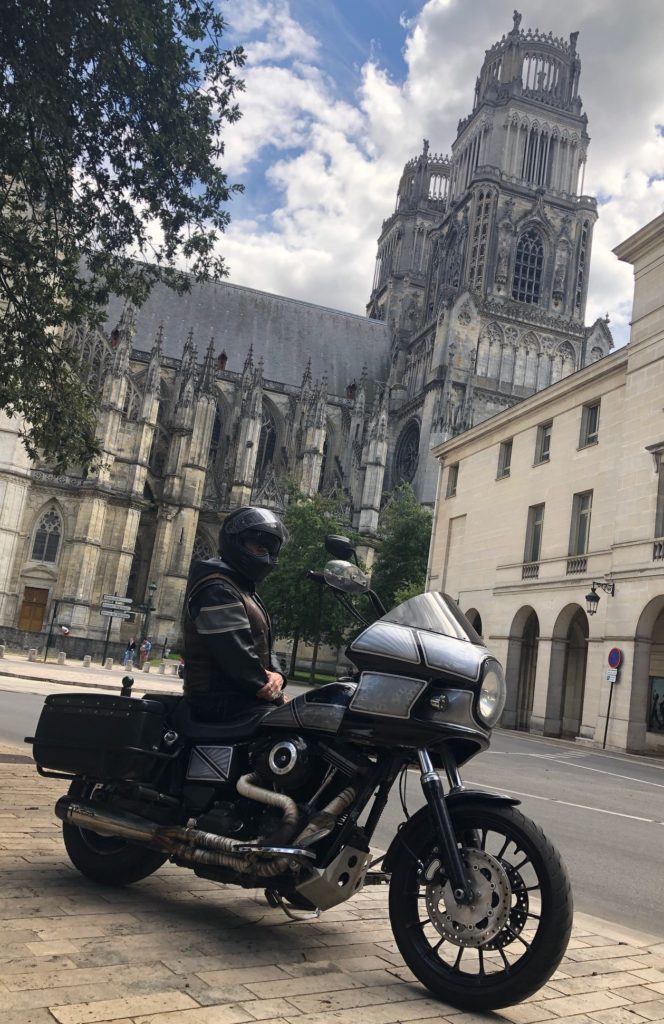 Orléans Cathedral (French: Basilique Cathédrale Sainte-Croix d'Orléans) is a roman Catholic church.
It is the seat of the Bishop of Orléans and was built from 1278 to 1329 and 1601–1829 (after partial destruction in 1568). The edifice is in the Gothic architectural style. Located Place Sainte Croix, the site is simply magical.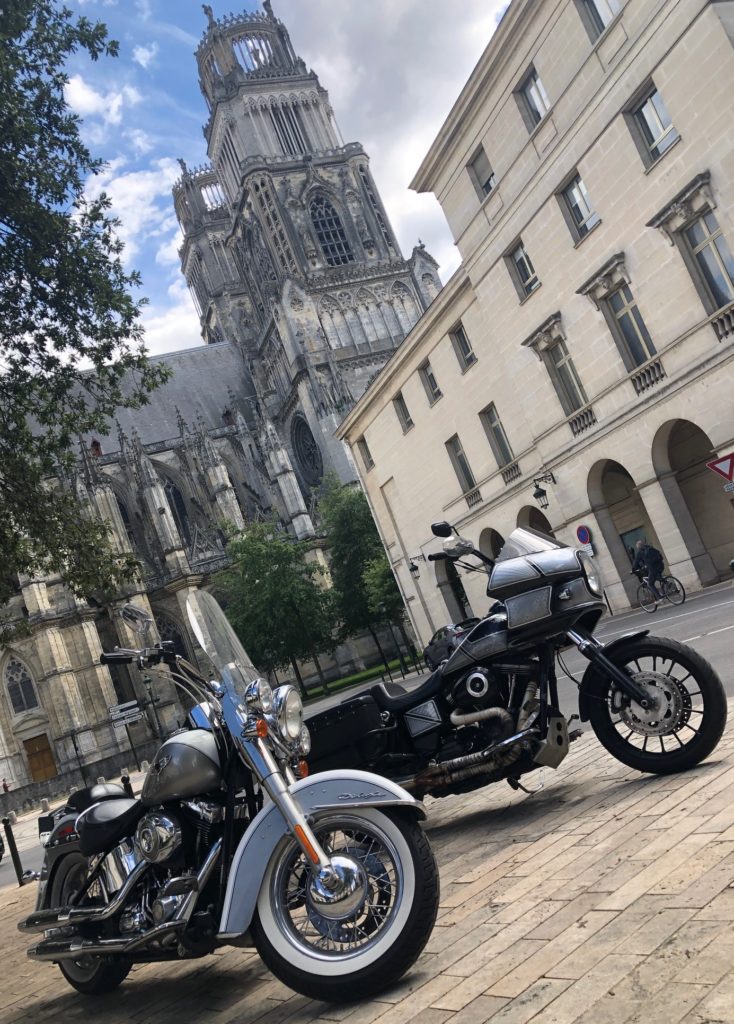 Then, it was time to go back on the road to cross the great forest …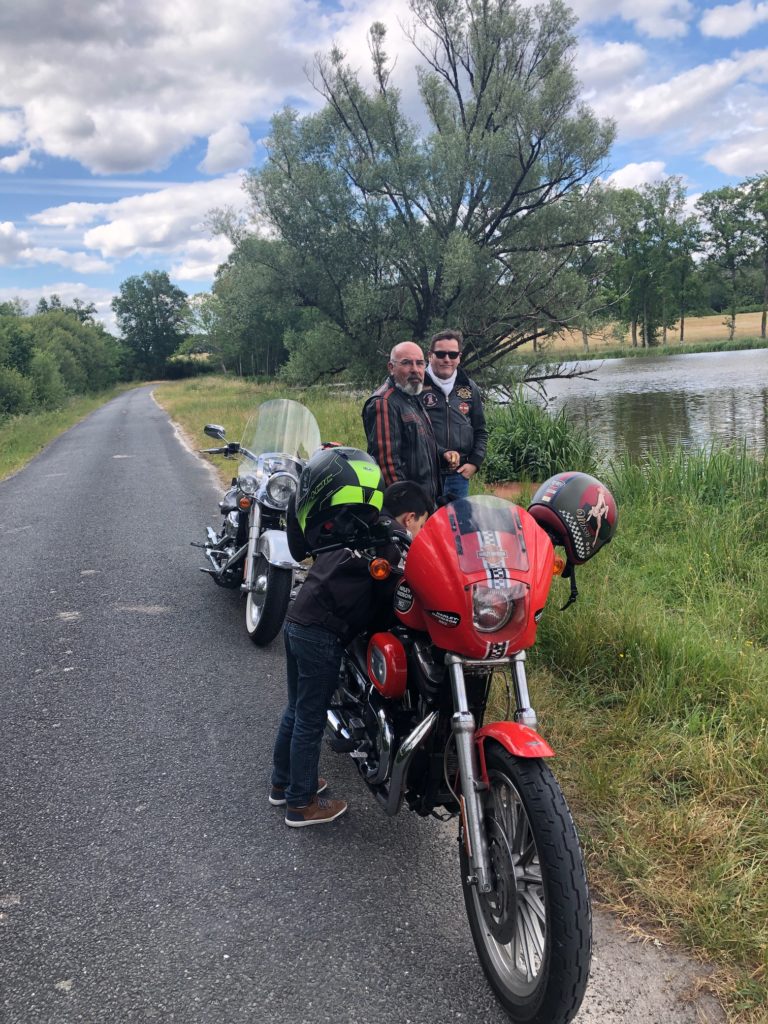 Forest of Orléans is a national forest for the most part and makes up 70% of a French natural region, located in the department of Loiret. Its former name is "Forêt des Loges". It ranges over 50,000 hectares, including 35,000 hectares which make up the national forest, the remainder being privately owned.
It is in fact the largest French national forest. Thirty-five communes take part in it. It extends along the North of Loire river in an arc which is 60 km in length, from Orléans to Gien (the little city where Jeff is beeing living).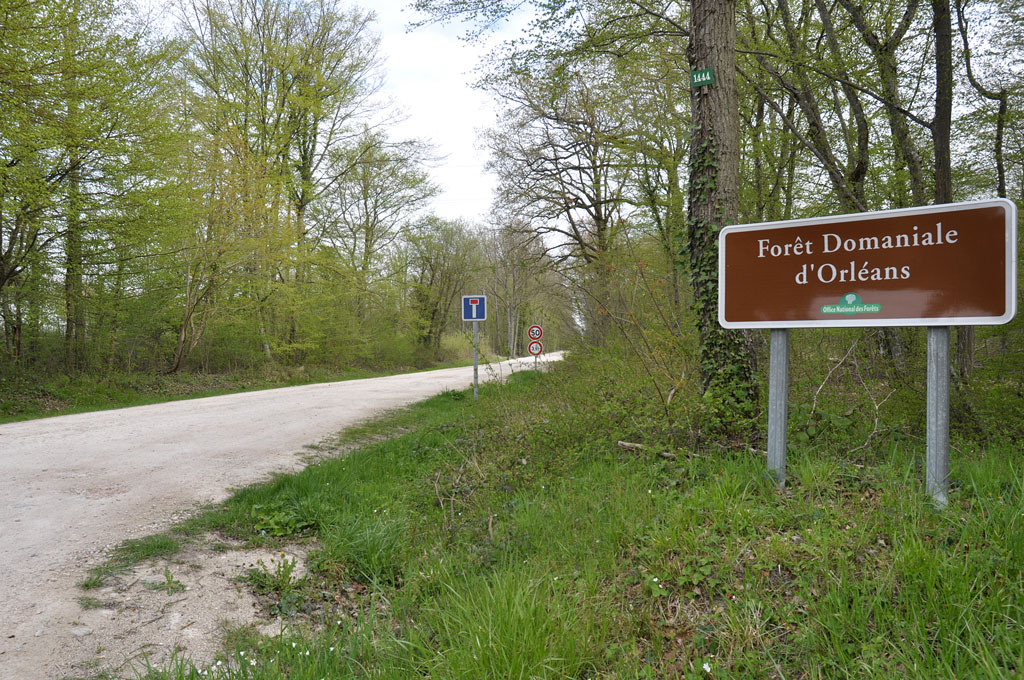 Ride there under the sun with your biker mates is such a pleasant experience …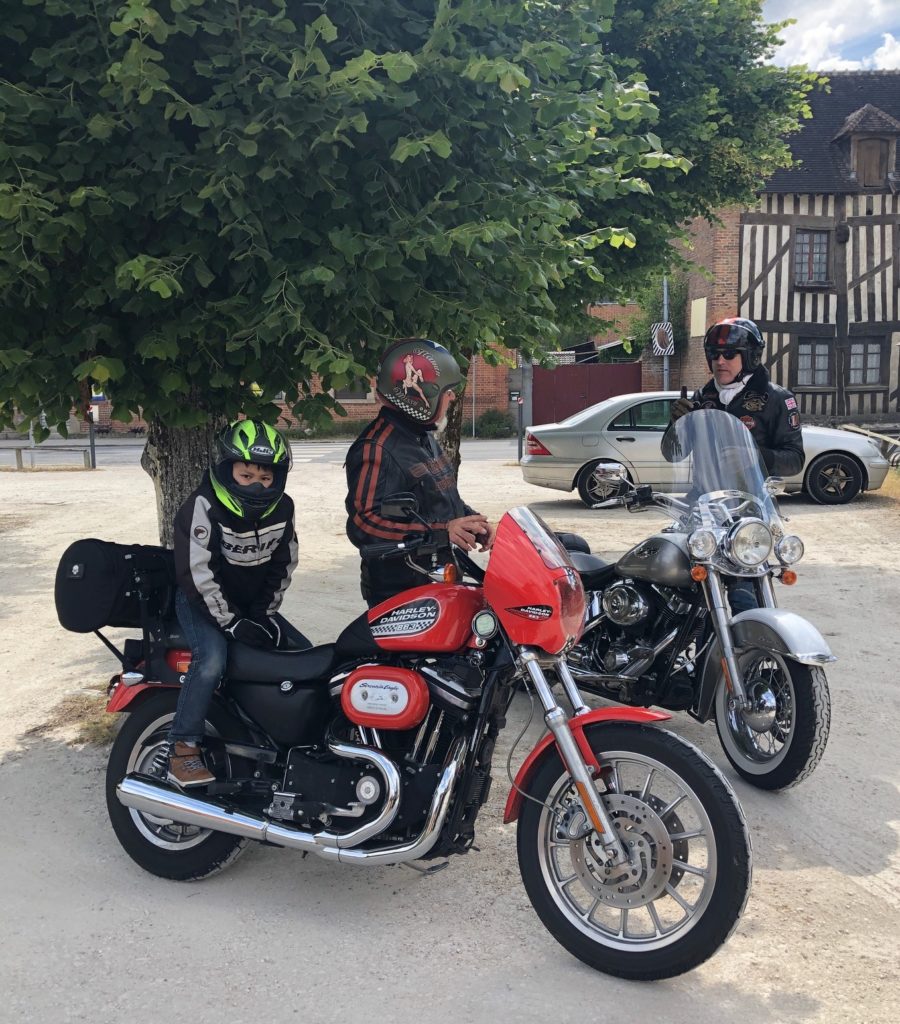 But, please, keep your eyes wide opened, these "little" guys are everywhere … and by night it's strongly recommended not riding a bike to cross the forest: too dangerous, too many accidents with these wild hogs.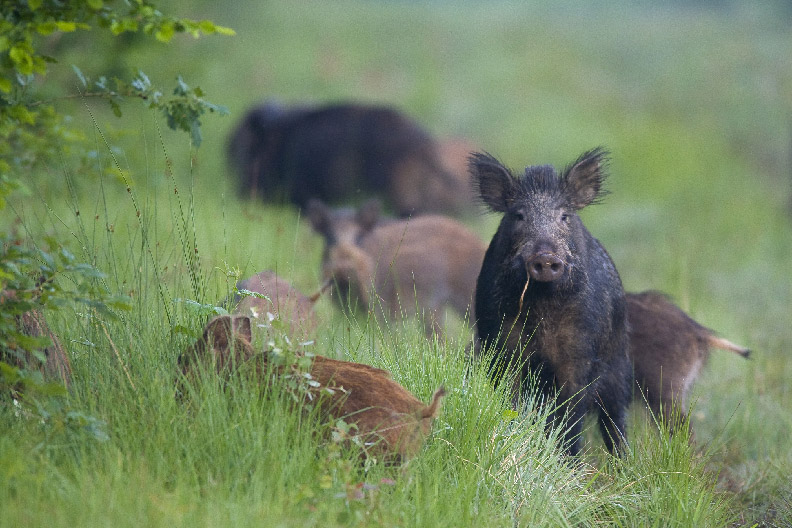 To conclude, especially for some American friends I'm waiting in France in 2121 (you follow me Jack?), I would say that The Loire valley is probably one of the most plebiscited region for those who look for history. No French regions offers such a variety of castles, monuments and historical landmarks that has played a key role  in the foundation of the country. It's also a land of gastronomy and wines such as the Saumur or the Sancerre appellation.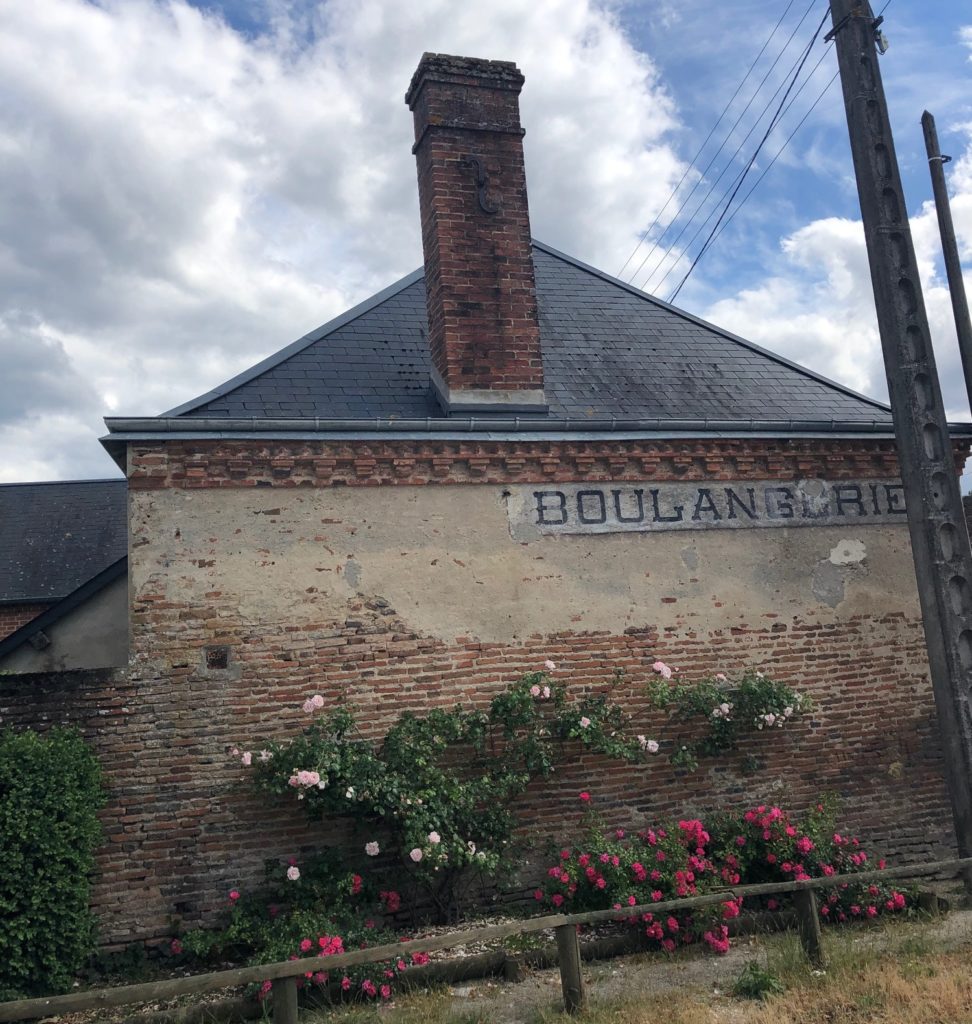 This tour we have done Nicholas, Jeff and I, encompass a great part of all the natural region of this river and its tributary rivers : Touraine, Anjou, Sologne, Berry, Orléanais. Those natural counties are so diverse in their traditions and landscapes but so attached to its mother river : The Loire. You will be charmed by what we call here : the Art of French Living.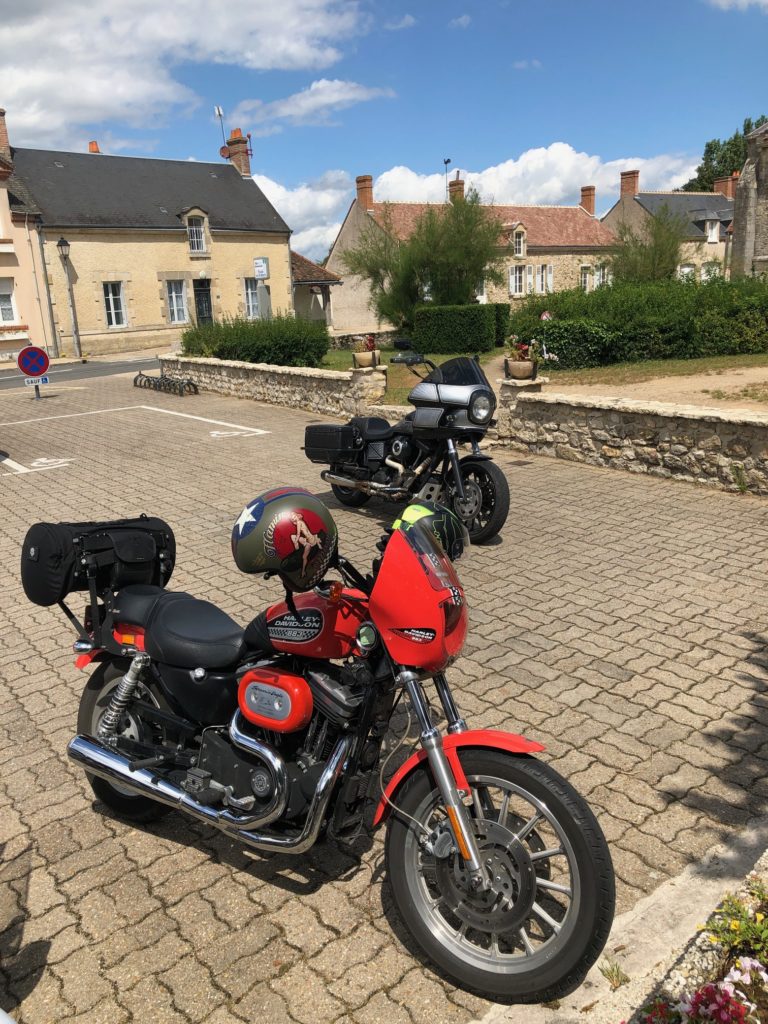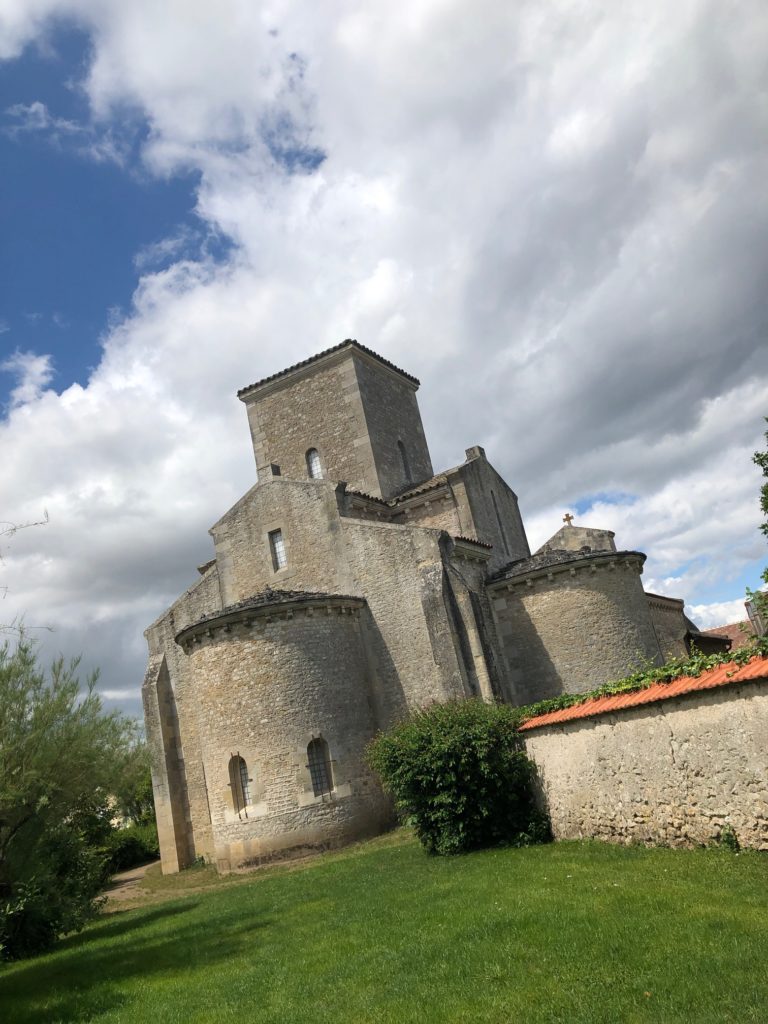 Waiting for you my American friend…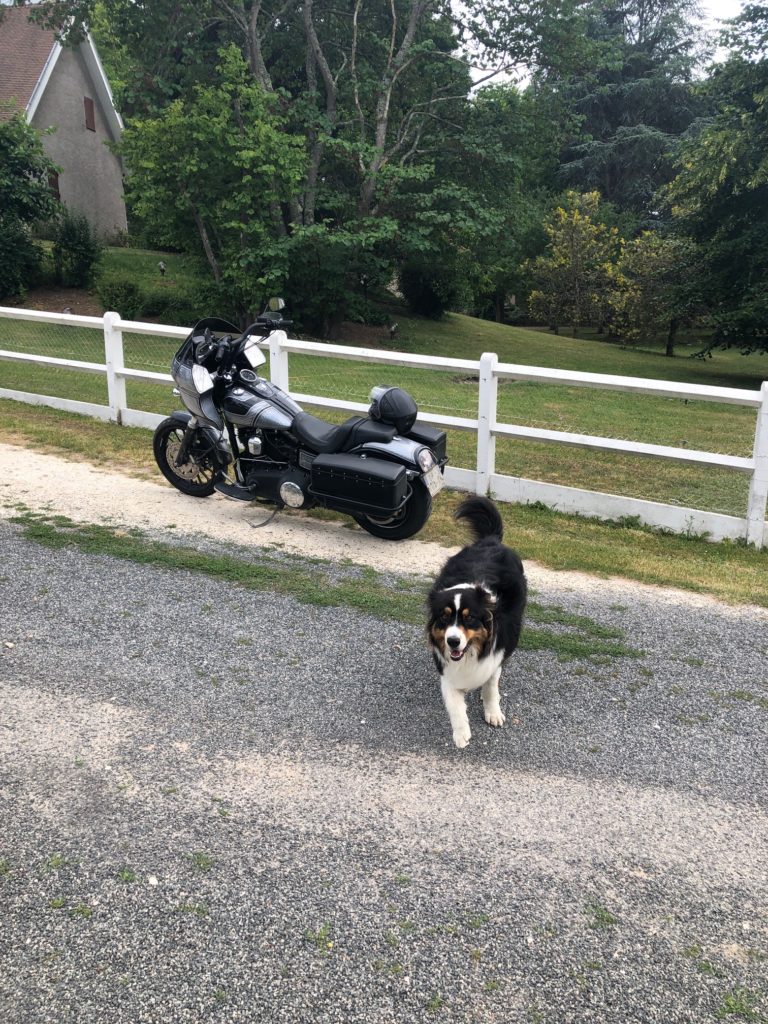 See ya soon on the road. Who knows?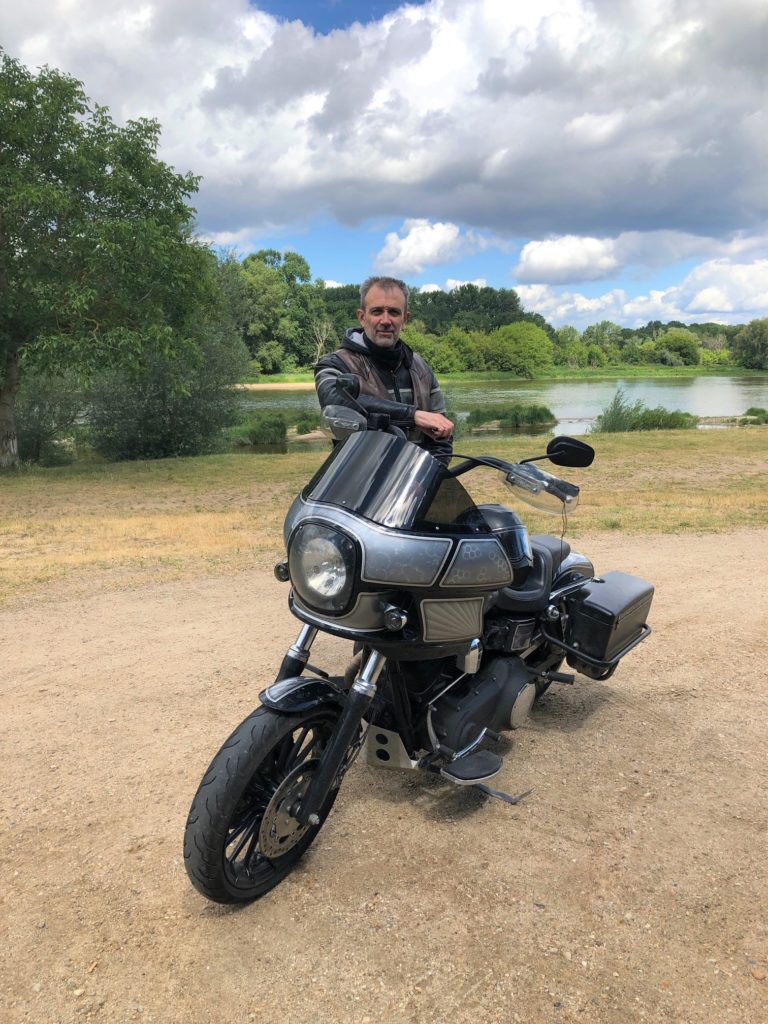 Hervé, your French biker friend.