Story and Photos by ITN European Reporter Herve' Rebollo
Salut à toi American rider,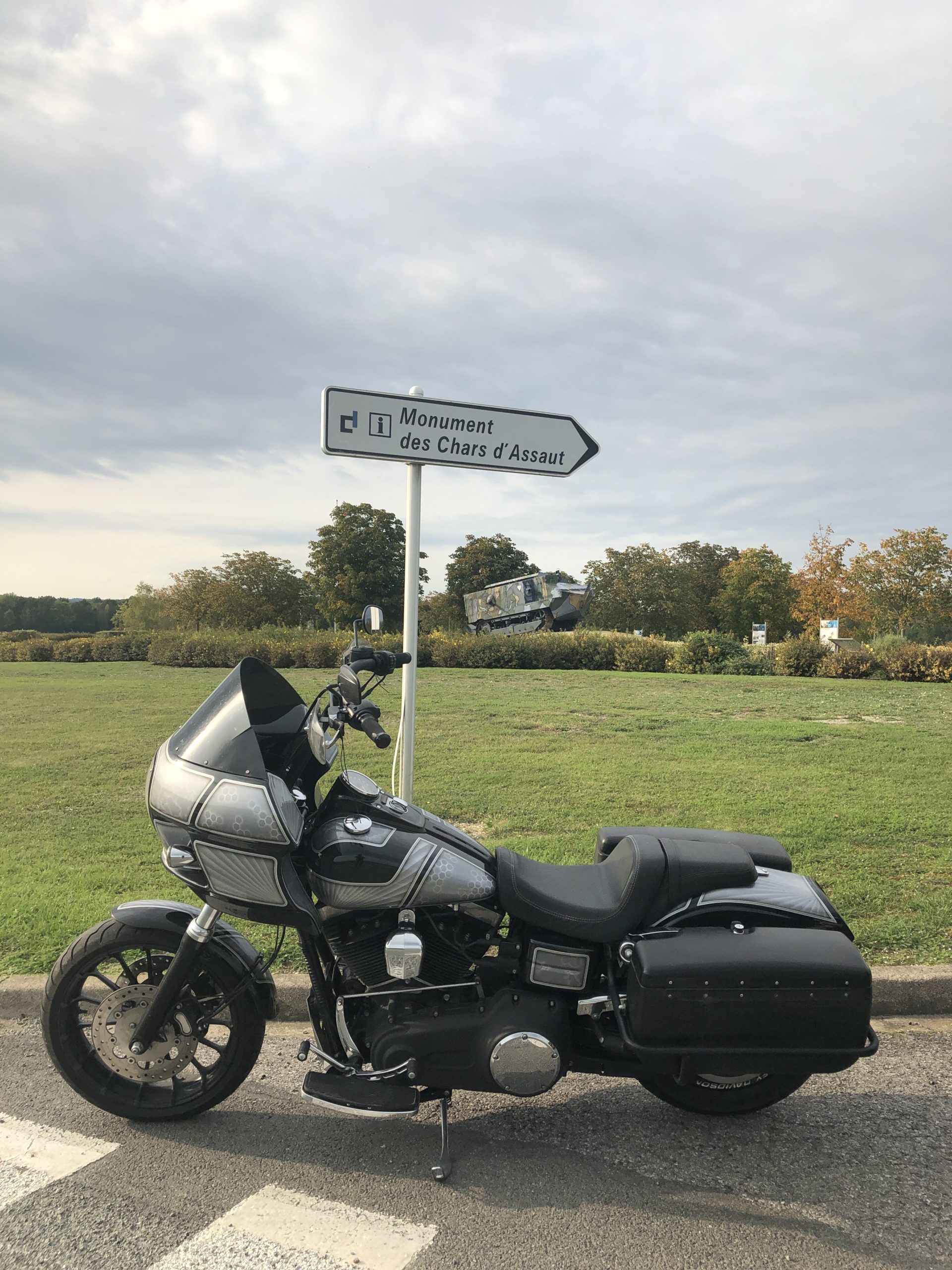 For my November ride I took my squad with me and made the guys discover something they didn't know riding amazing roads in direction of the East, around Reims in the Champagne county … our target was the Tank Memorial at Berry-Au-Bac. It would give us the opportunity to have a round trip of about 450km / 280 miles on this sunny Saturday.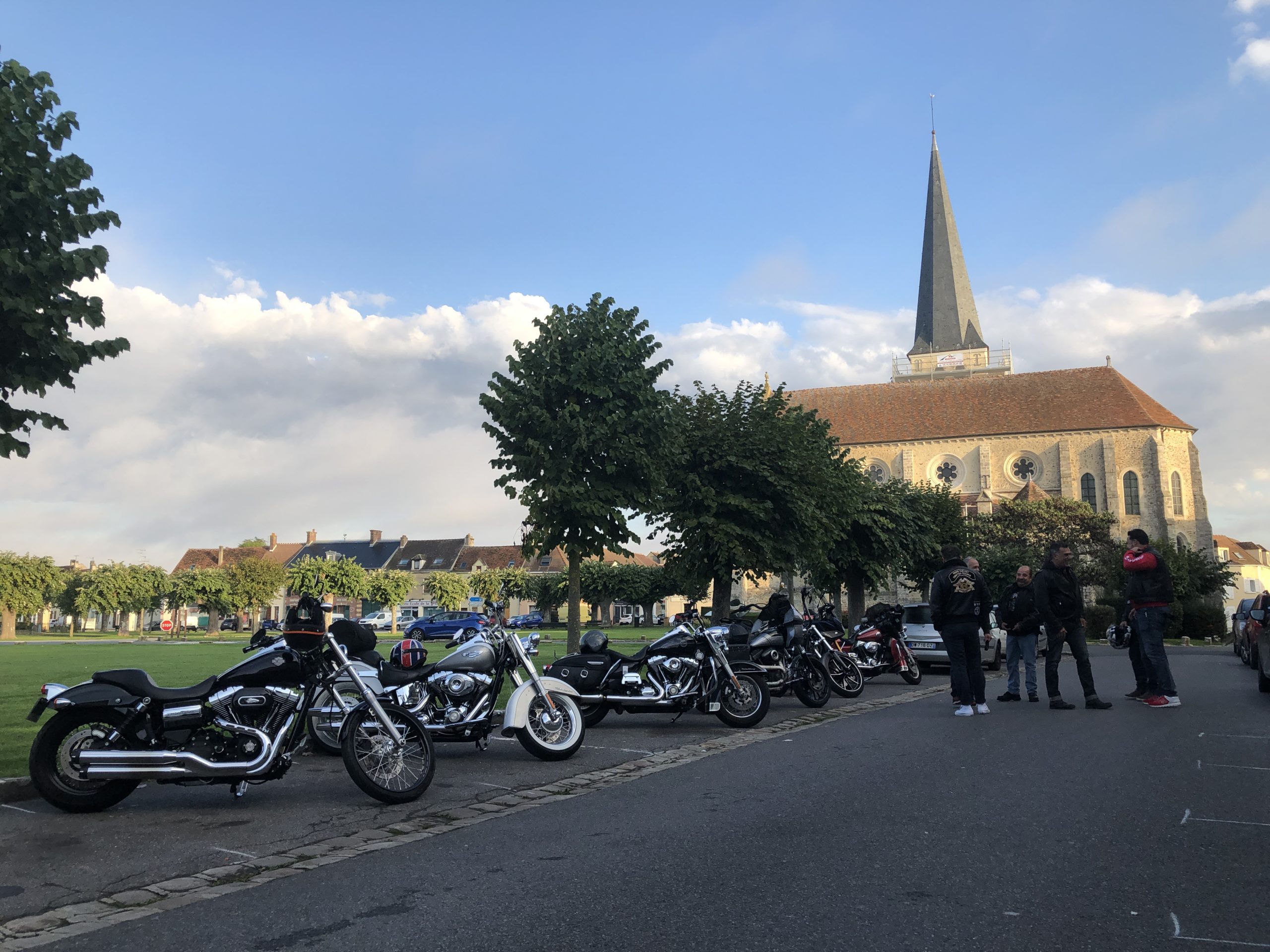 We had appointment on this early morning in a beautiful eastern village at 30km from Paris. I like this squad, cause it's made of such different guyz (Hog member, lone riders, support 81): all gathered by the love of the road and cruising on a Harley.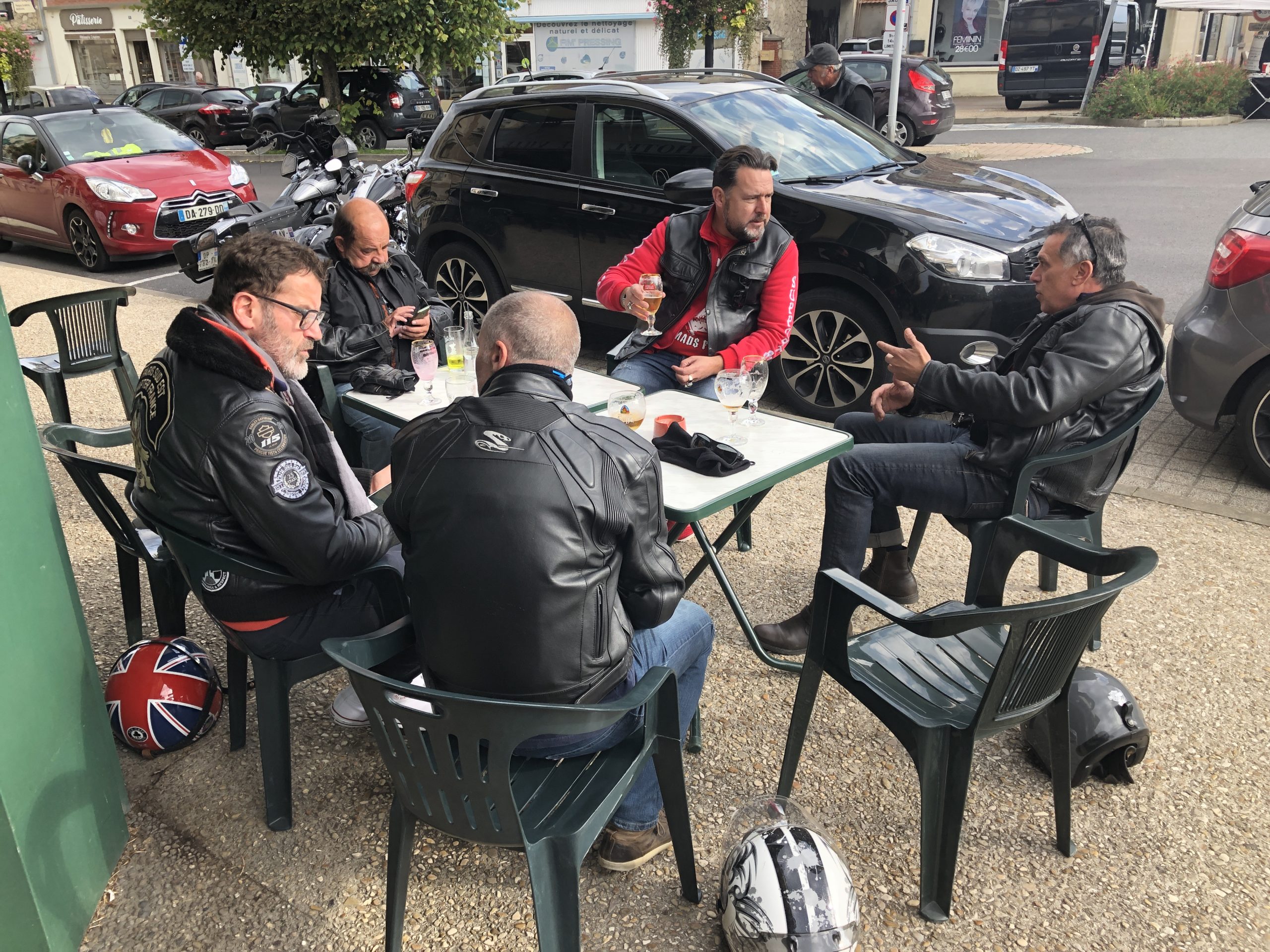 Direction Reims and, isolated villages after lost villages, we took of course our time to have some breaks just to recover our forces at the terrace of some cool bars …
Sometimes the kind of roads we ride are so bad that it can happen you get some troubles. As, for example, the break of a crutch spring on a huge bump which was absolutely not supposed to be there. In this case, in the middle of nowhere, it's time to have imagination …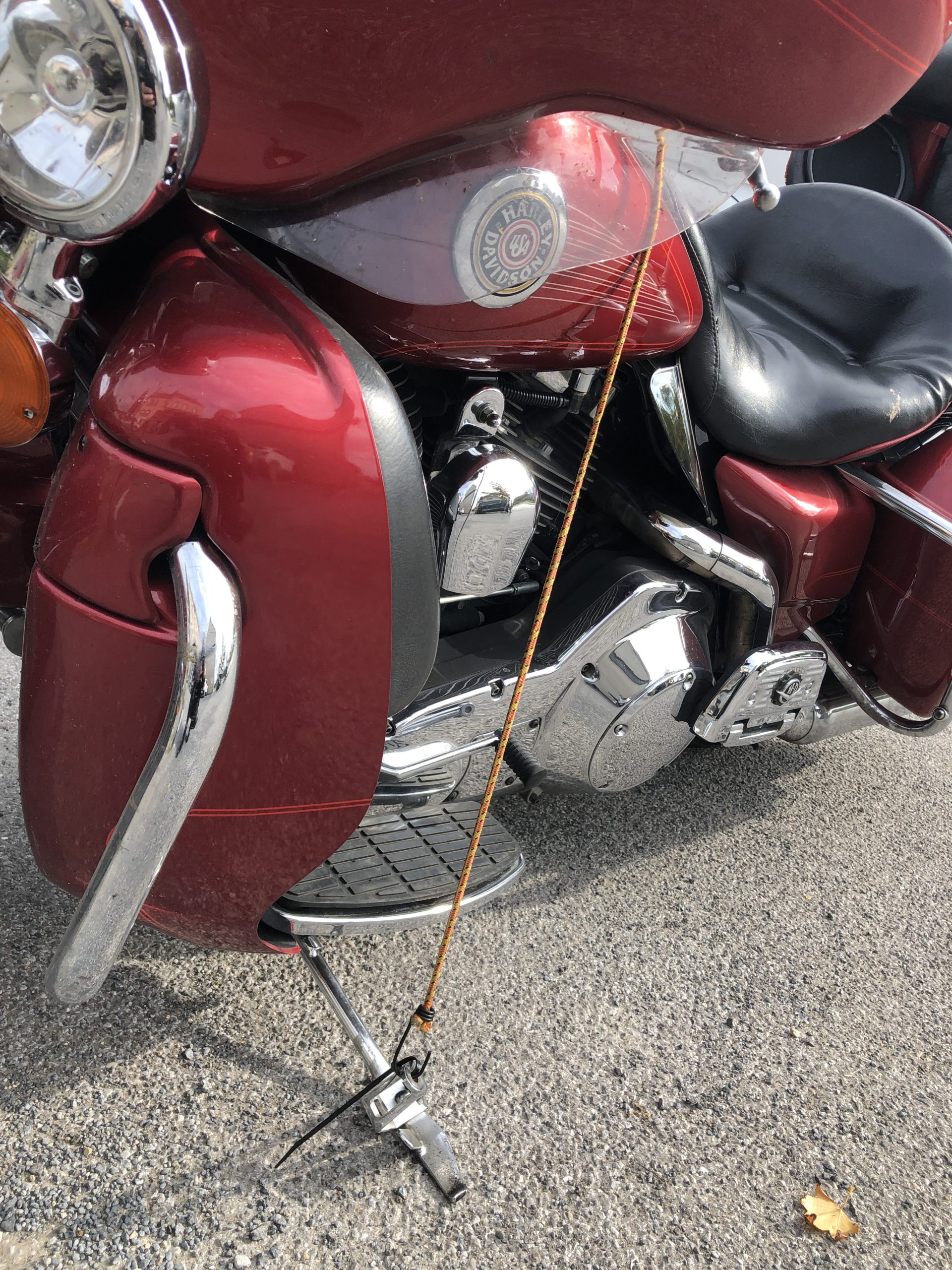 After lunch, we paid our tribute to the ghost circuit of Reims (Remember, I wrote a post for ITN about this incredible place : https://irontradernews.com/november-ride-to-the-ghost-circuit/) …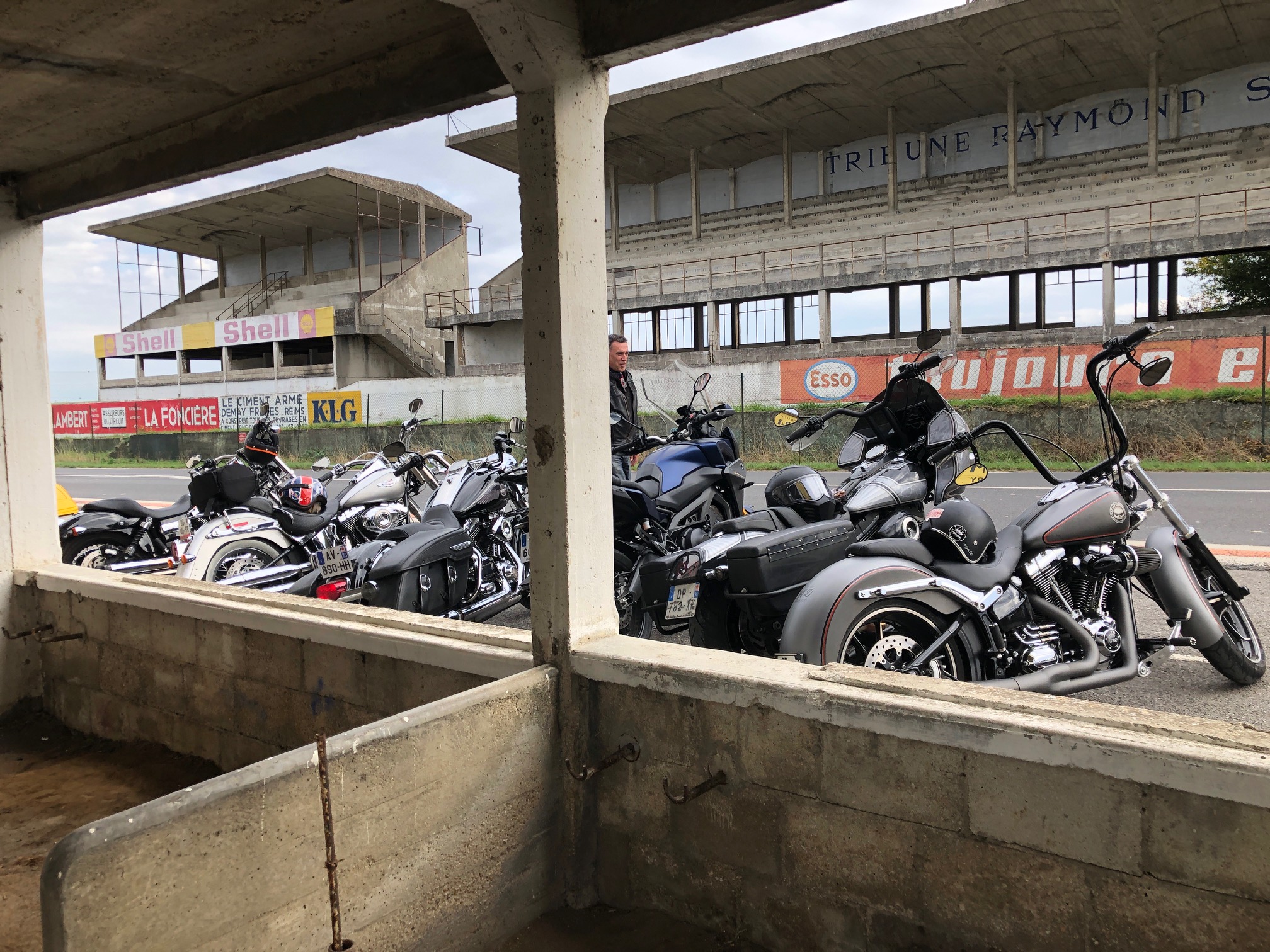 … where we were lucky enough to meet / see some greats classic cars  …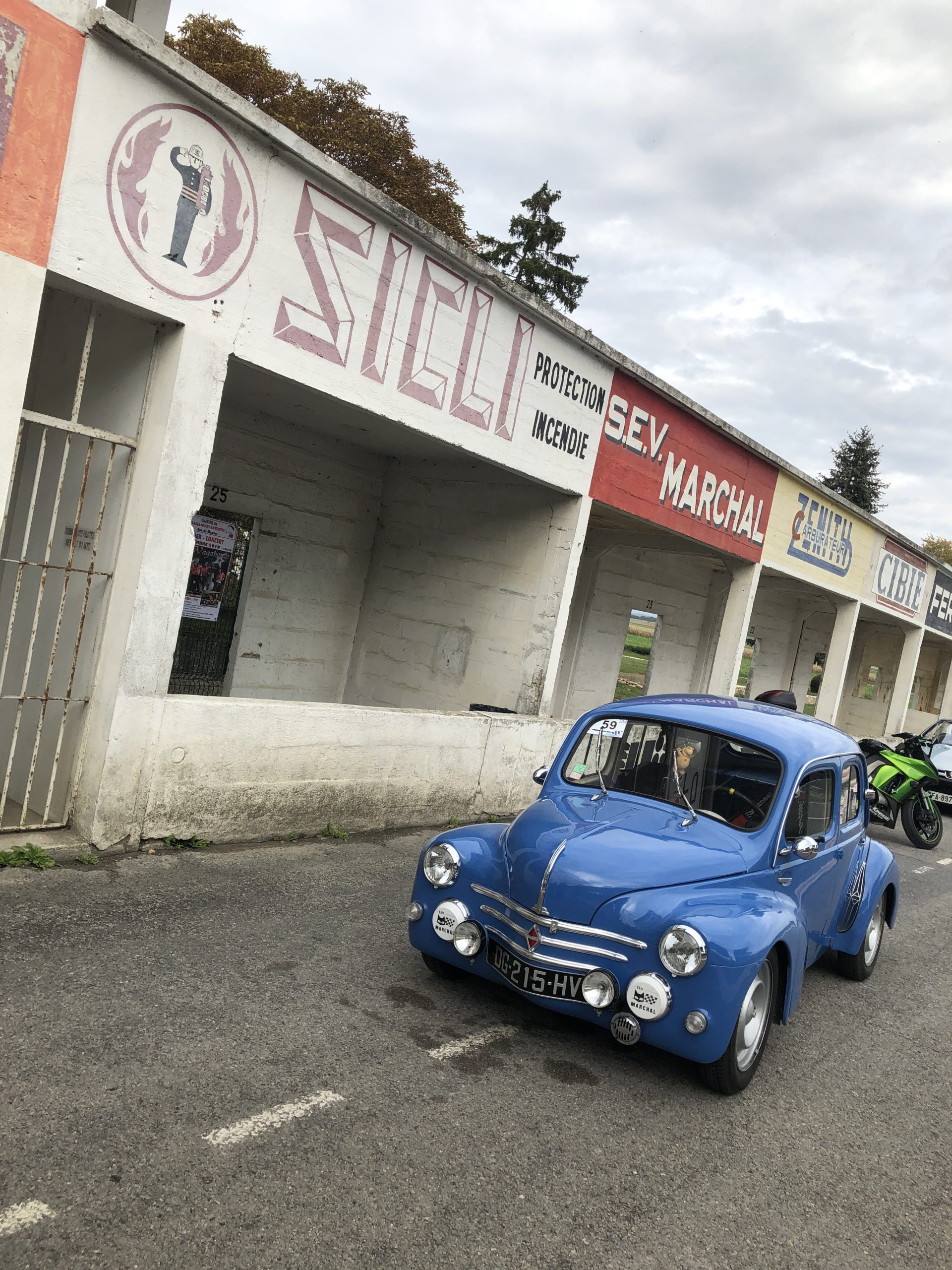 And then direction the tank memorial!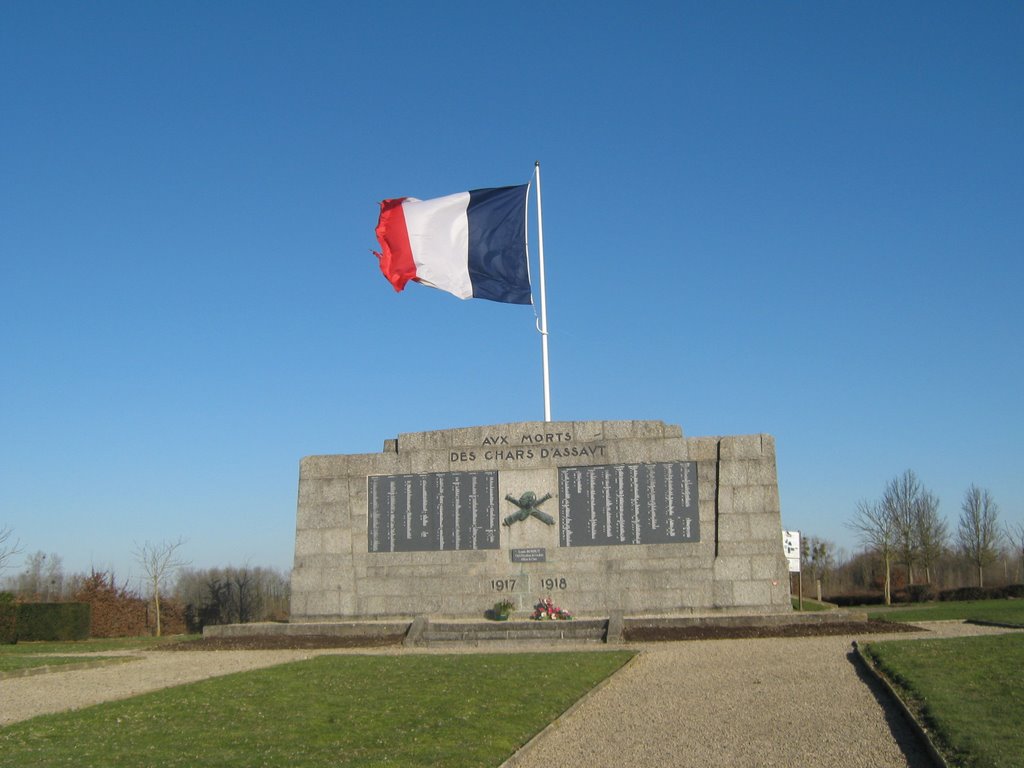 The Tank Memorial (Memorial des Chars d'Assaut) pays tribute to all those tank drivers who fell in the course of 1917-1918. It was erected by the efforts of a group of ex-infantrymen, and inaugurated on the 2ndJuly, 1922 in the presence of both Marshals Foch and Petain, Generals Mangin and Weygand, as well as General Estienne, the so-called "father of the tank". The monument is situated at Cholera Farm from where for the first time French tanks engaged massively on 16 April 1917 in the direction of Juvincourt. A plaque to the rear of the memorial recalls that on the 16th April, 1917, the 151st Infantry Regiment continued to advance with the assistance of Bossut's tanks right up to Beliers Wood.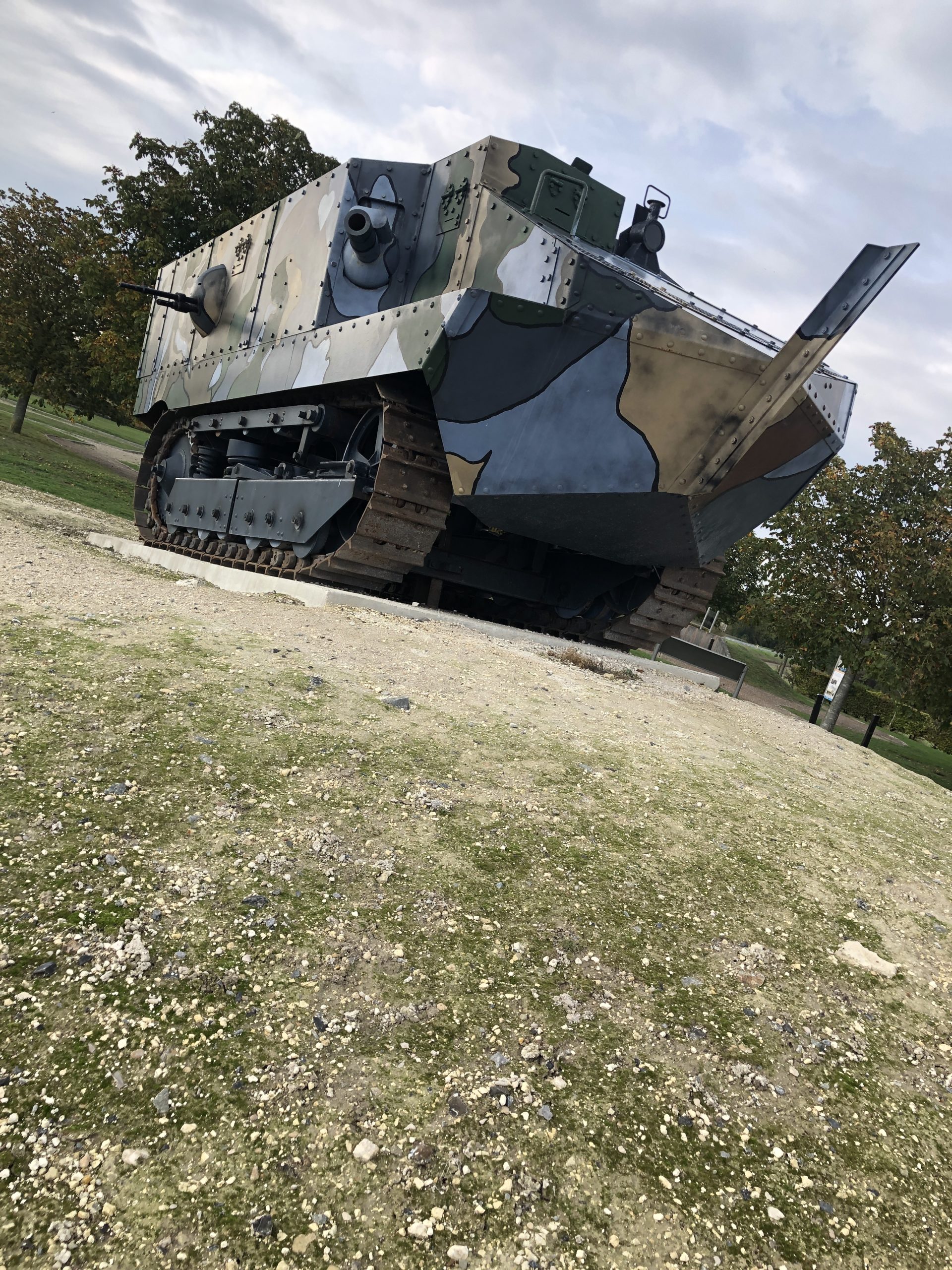 This area is for the French Tank Corps the location of the first major assault in their history. Standing with your back to the memorial, the Schneider tanks of Commandant Bossut moved forward from the left to attack the German positions up ahead on the right on 16th April 1917 as part of the disastrous Nivelle Offensive. Unfortunately, these early tanks were unreliable and many broke down shortly after crossing the start line. Those that made it further were met by heavy fire from the German lines. Altogether nearly 100 of the 128 attacking tanks were lost, including that of Commandant Bossut. The memorial itself was opened in 1922 in the presence of General Estienne known as "the father of tanks" and a ceremony is held here each April. A Panhard armoured car and an AMX-13 light tank of 1950's vintage flank the memorial.
This national memorial pays tribute to all the tank crew members who died during the Great War. But, even if for us, French / European citizens, it's always a surprise, an emotion, to discover that kind of place, I'm sure it would be such a more important one for an American citizen who cannot imagine how many these kind of places are everywhere in France (and part of Europe). You have no idea. From middle ages to Napoleonian times, WWI and WWII we have old  battlefields and memorials almost everywhere in our country-sides.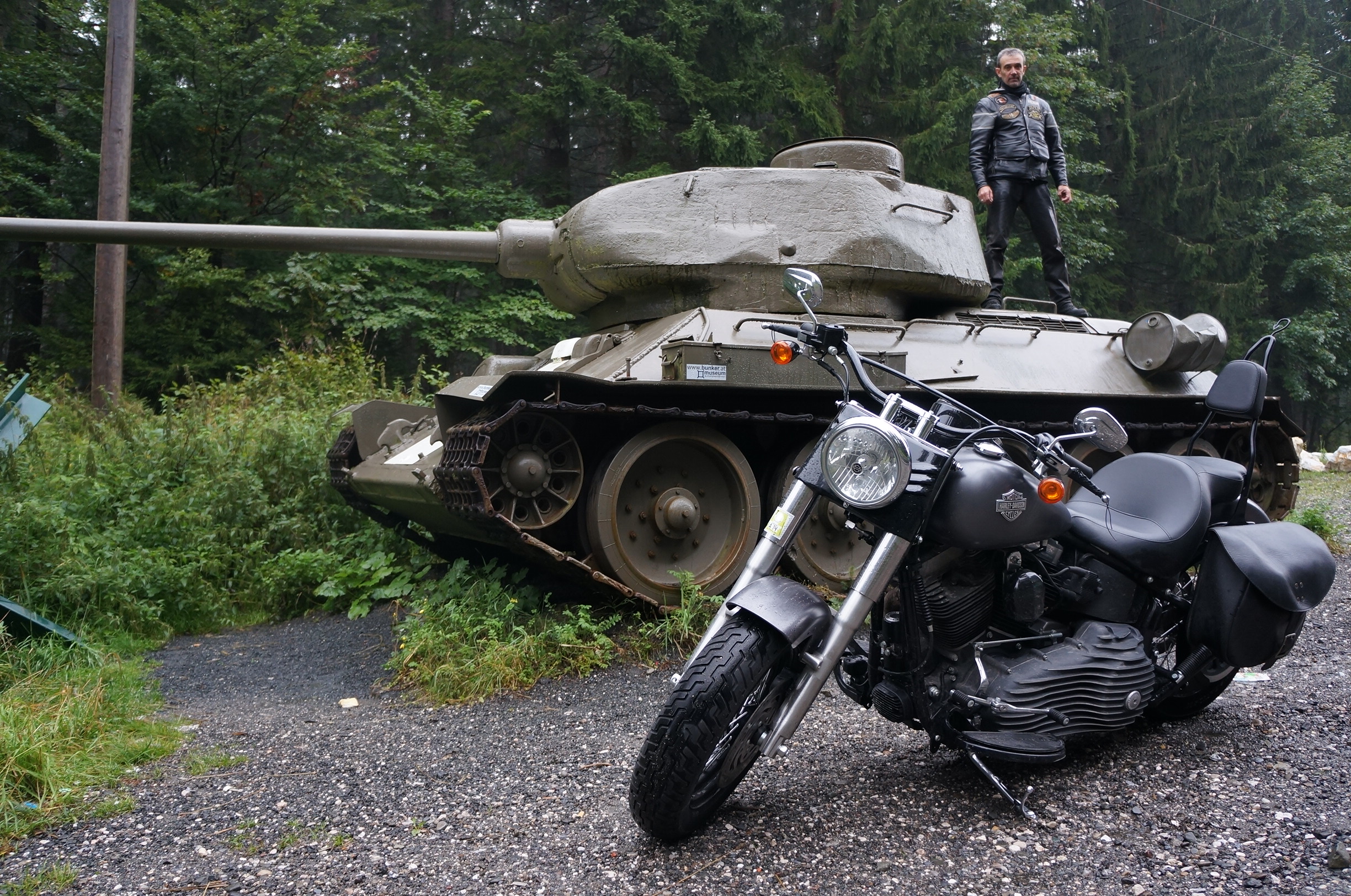 Europe has known so many battles …
It's simple: if you are a "tank lover" or a fan of the WWI /WWII and a biker, you can have great rides to try to take some pix of your lovely bike with many old tanks … you have memorials linked to local battles almost in every counties.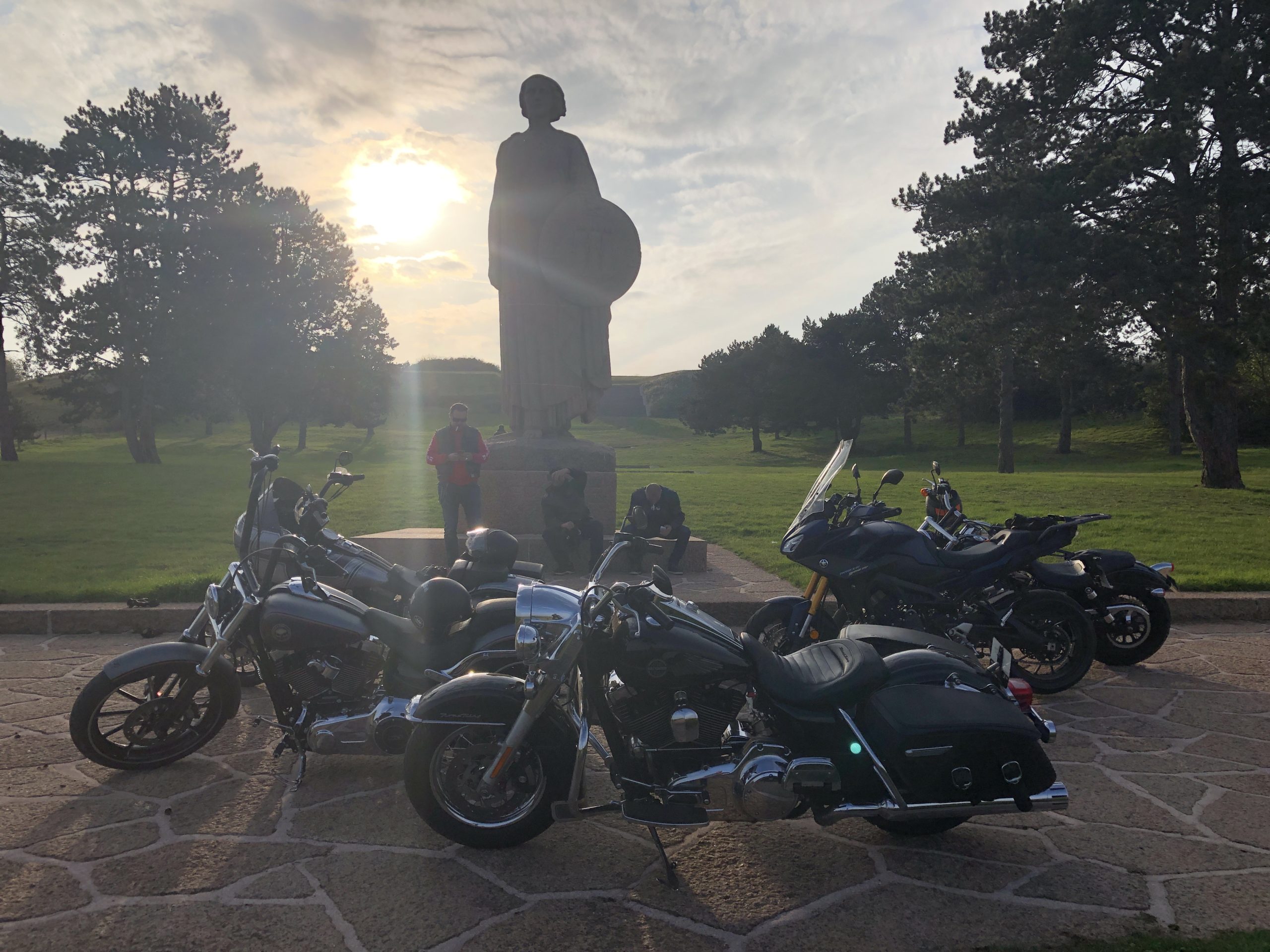 You even almost can chose the kind and the nationality of the war machine you want to see …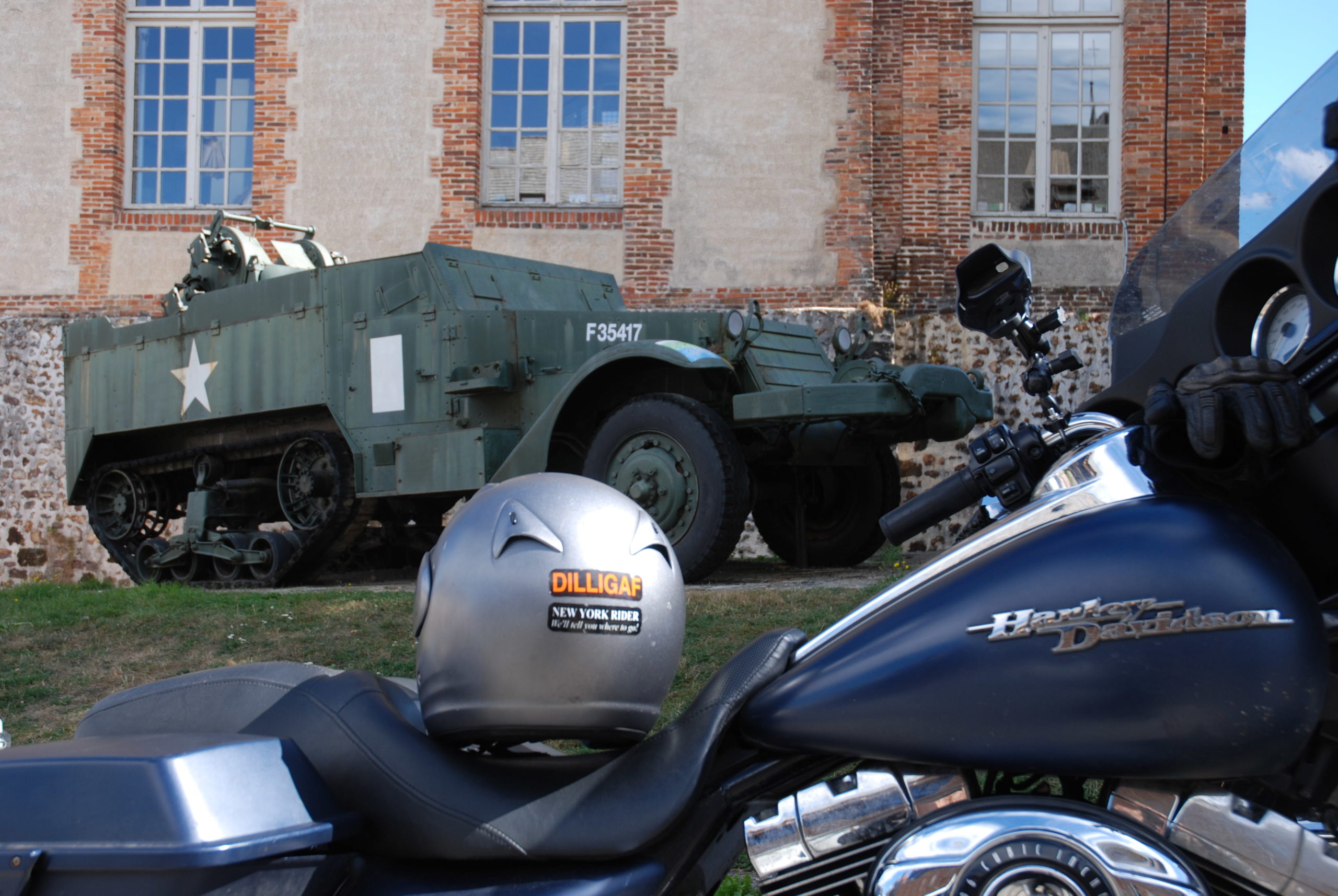 And if you are an old bunkers aficionado … you will never have enough of your life to see and visit them all from the south to the west, the north and the east …

You will find old tanks from the WWI period on the eastern front (Somme, Marne counties,  …) …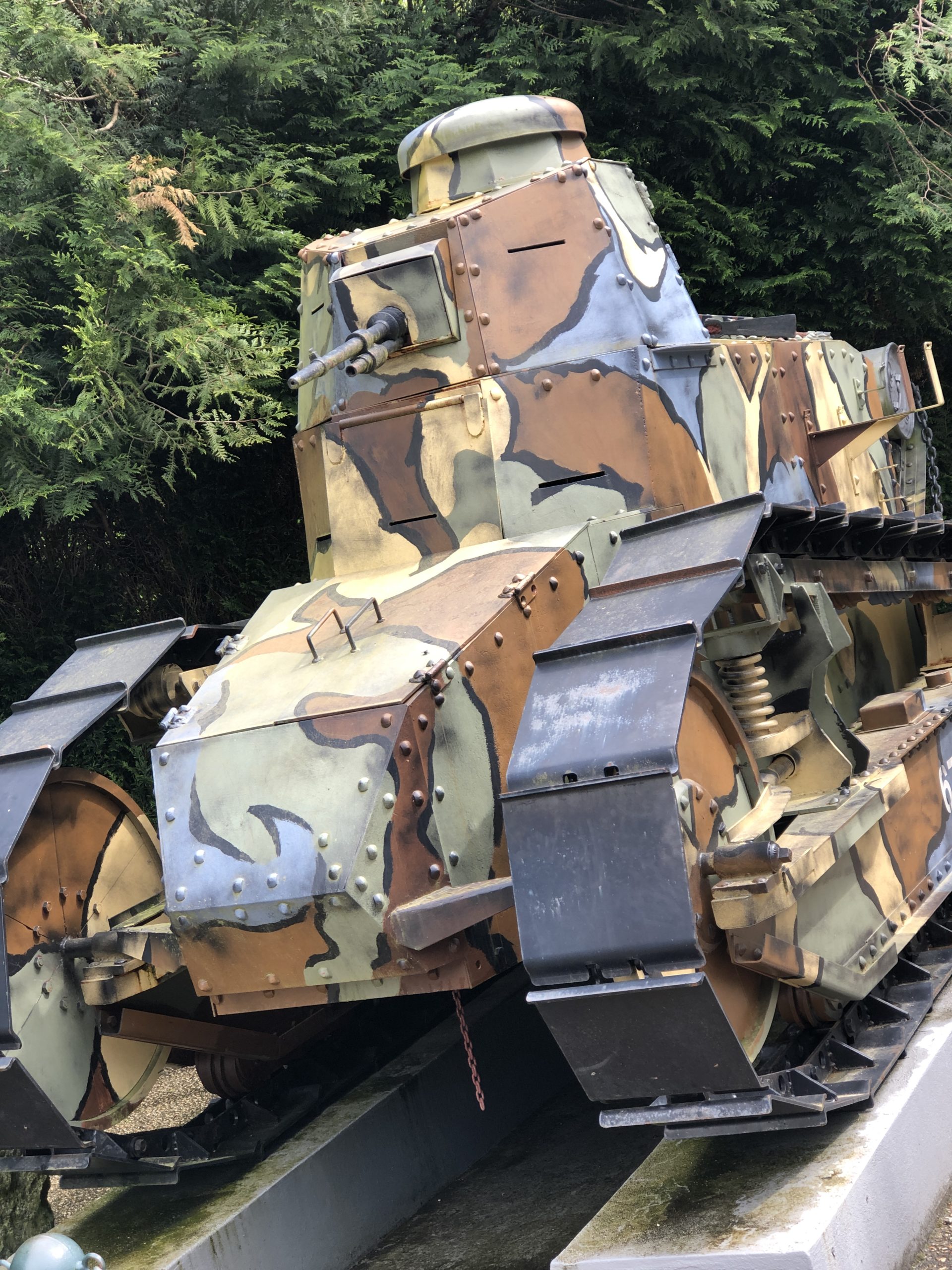 … and old military stuffs from the WWII on the western and southern front (Normandy, Gironde, Côte d'Azur counties,  …).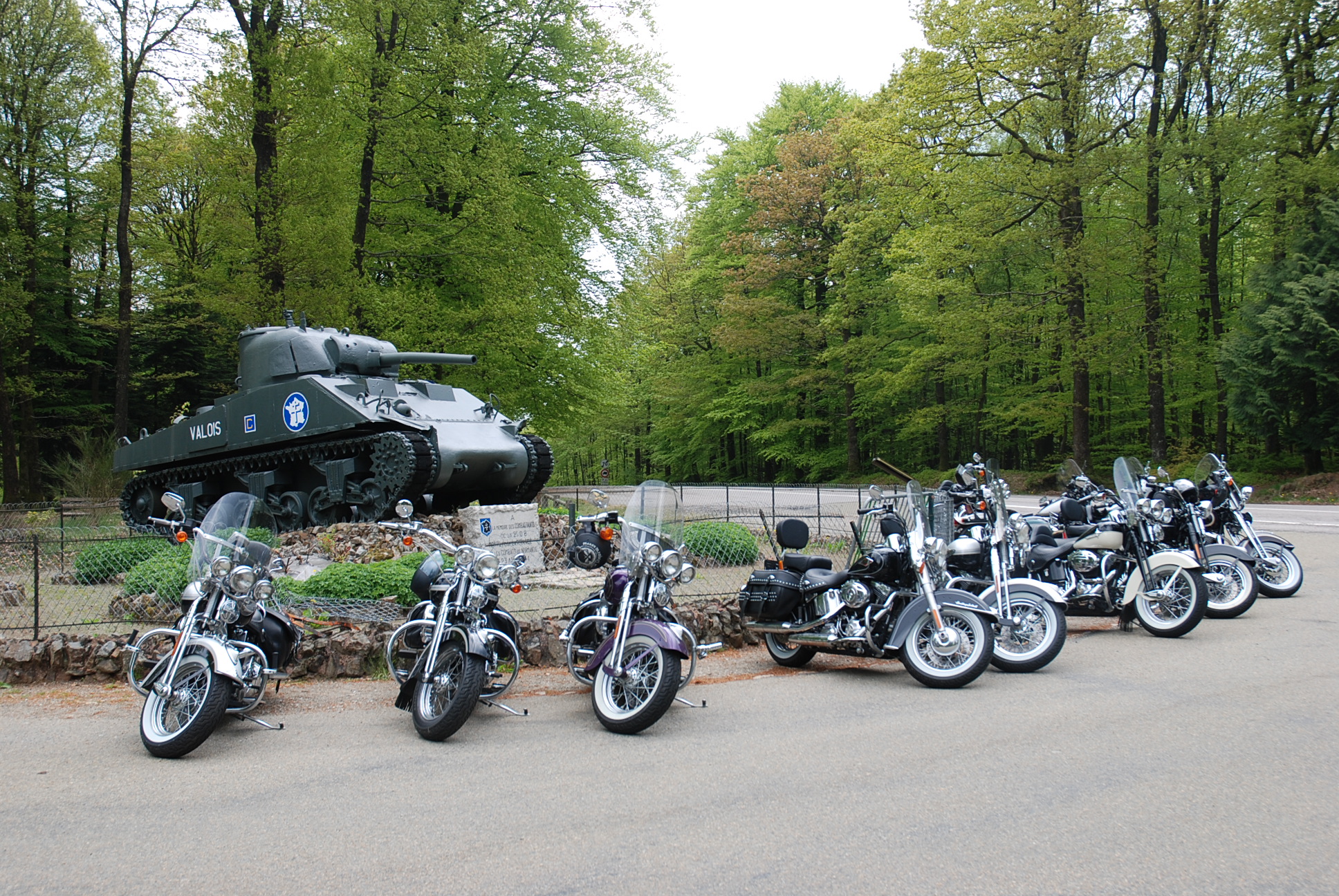 In any case, it will give you great time of riding, will permit you to remember your History and to pay tribute to all these American, Belgians, Britons, French, Polish, to all these Vet' who fought (and died for so many), for freedom!!!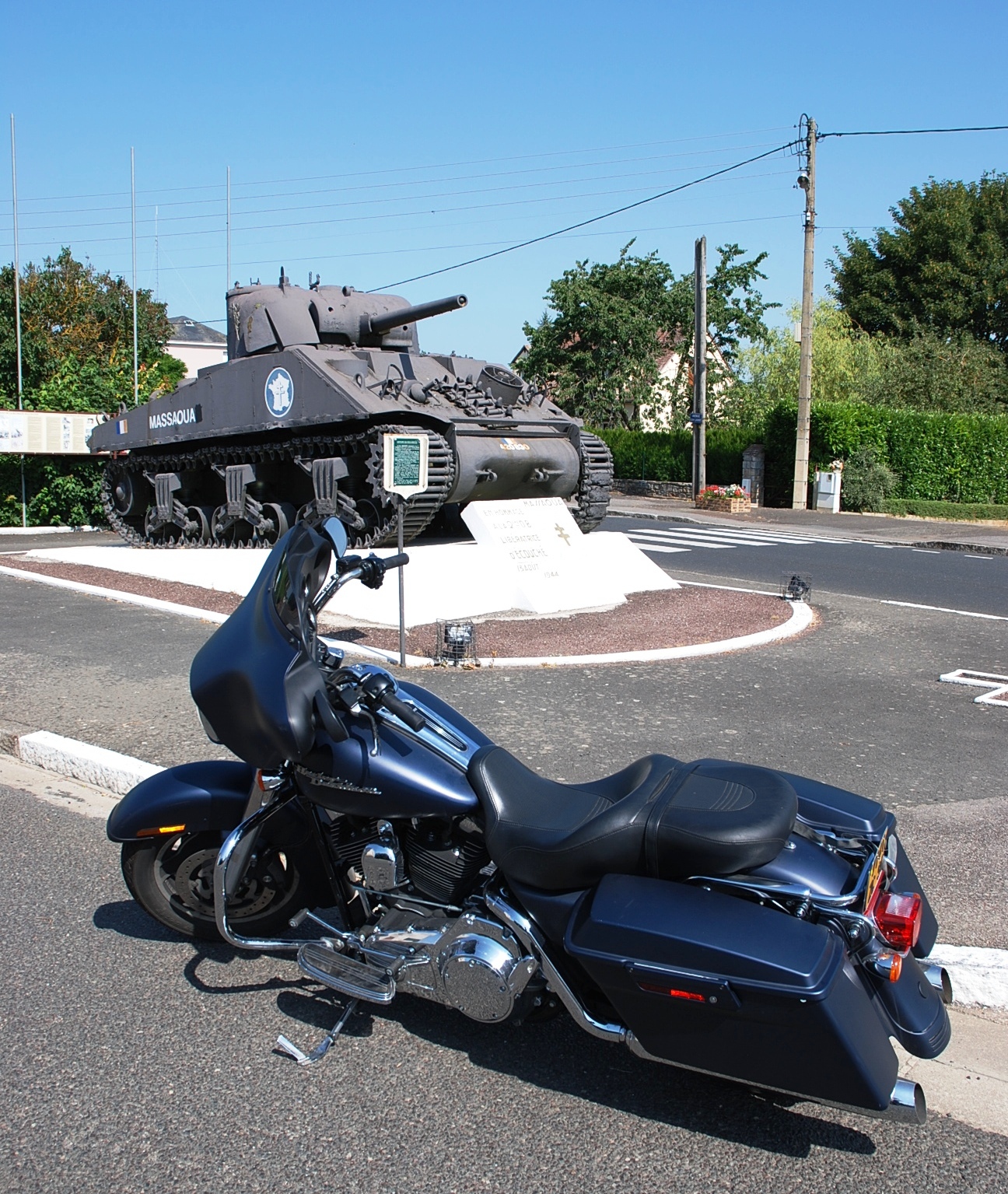 So, next time you will spend some times in France, I'll introduce you to my smart guyz …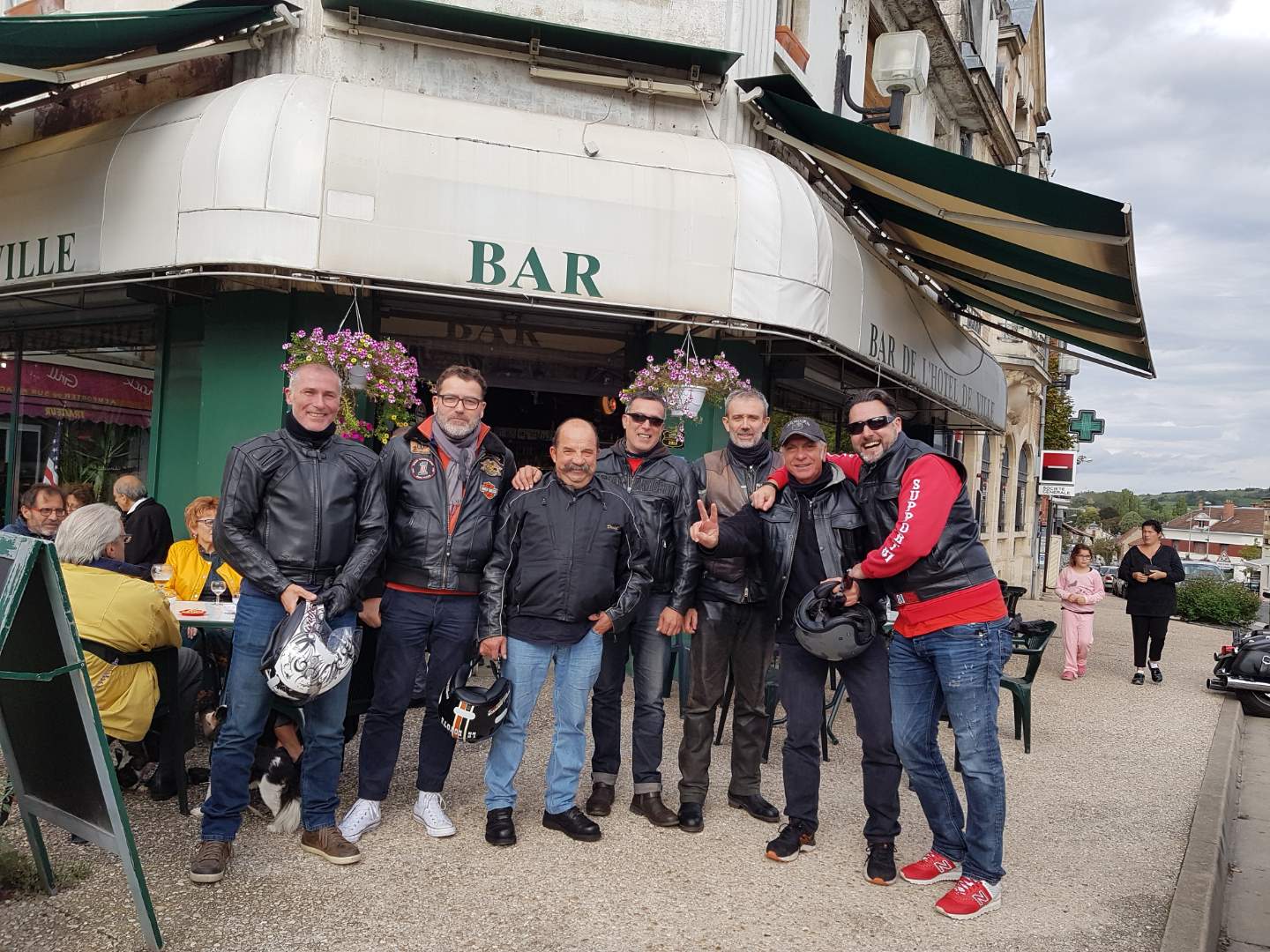 And all together we'll rediscover that definitively, yes, happiness is a full tank!!!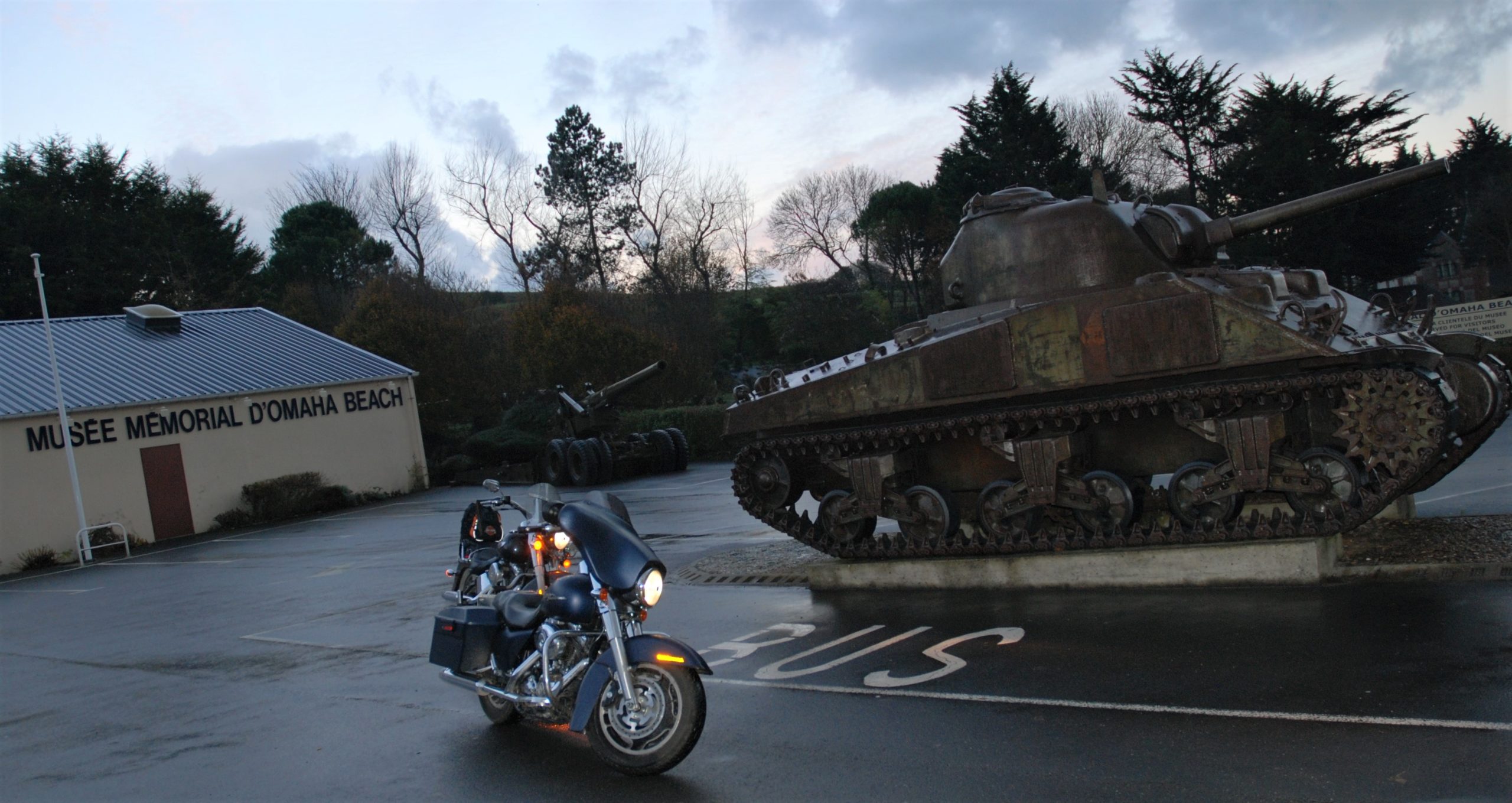 See ya soon on the road, who knows?!?!?!
Hervé your French biker friend.