Story and Photos by ITN European Reporter Herve' Rebollo
Salut à toi American rider,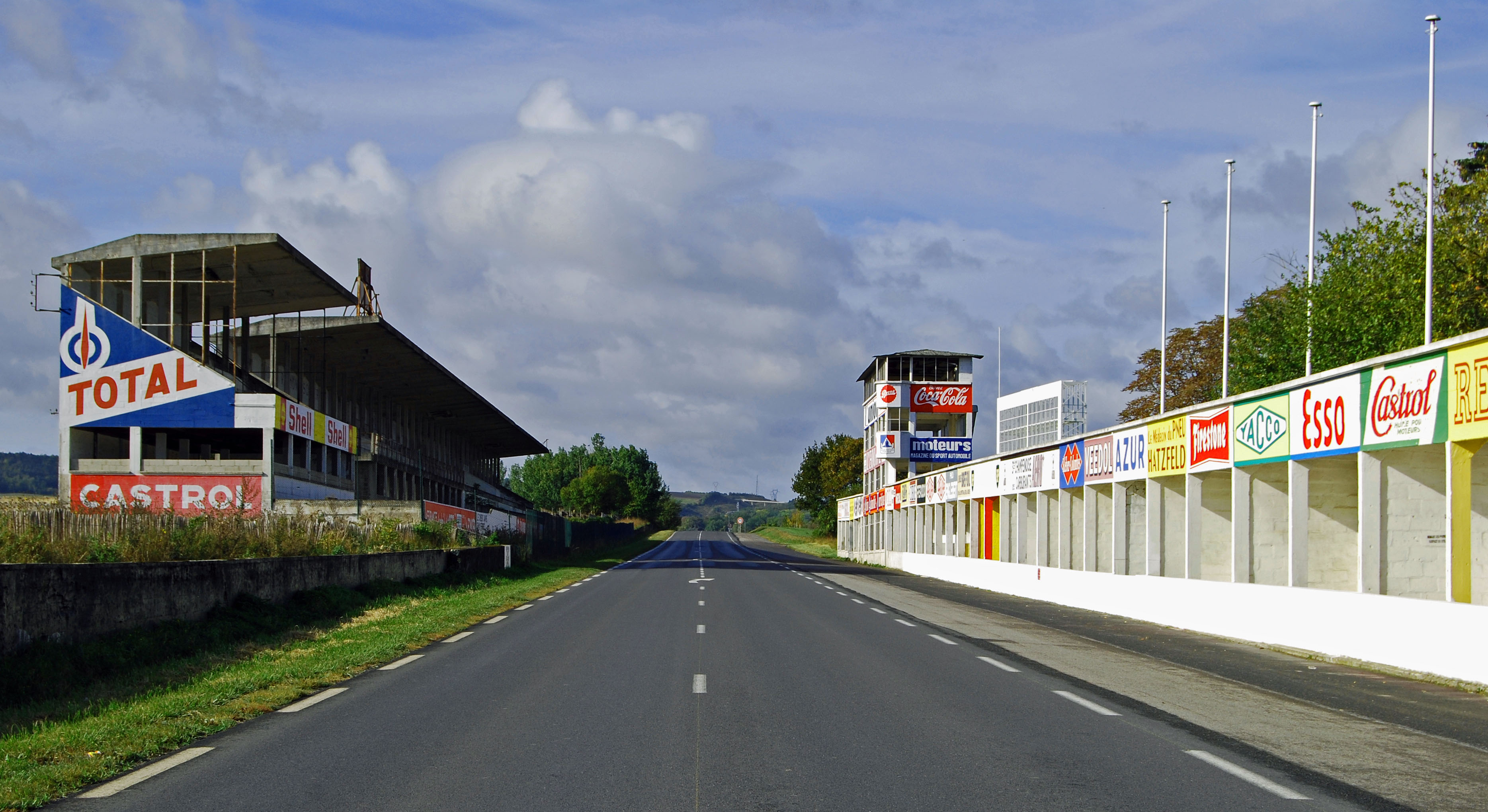 Today I take you with me for an amazing ride from Paris to Reims, the city which invented the famous golden Champagne wine. But (it's exceptional, I'll -almost – not speak about Champagne).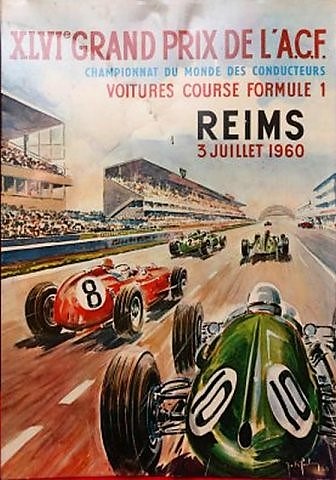 When you are a Parisian biker, there is a very cool ride we love to do when we want to enjoy a cool one day road trip: going to the old circuit of Reims-Gueux which was a Grand Prix motor racing road course (located in Gueux, 7.5 km west of Reims in the Champagne region of north-eastern France), established in 1926 as the second venue of the Grand Prix de la Marne.
In this Saturday mid fall morning, it was not really recommended to leave before 9am. To dark, too cold, to slippery, too windy, too rainy, too much fog: in fact, was not a time for biker. Ok, rain suit n'lets-go!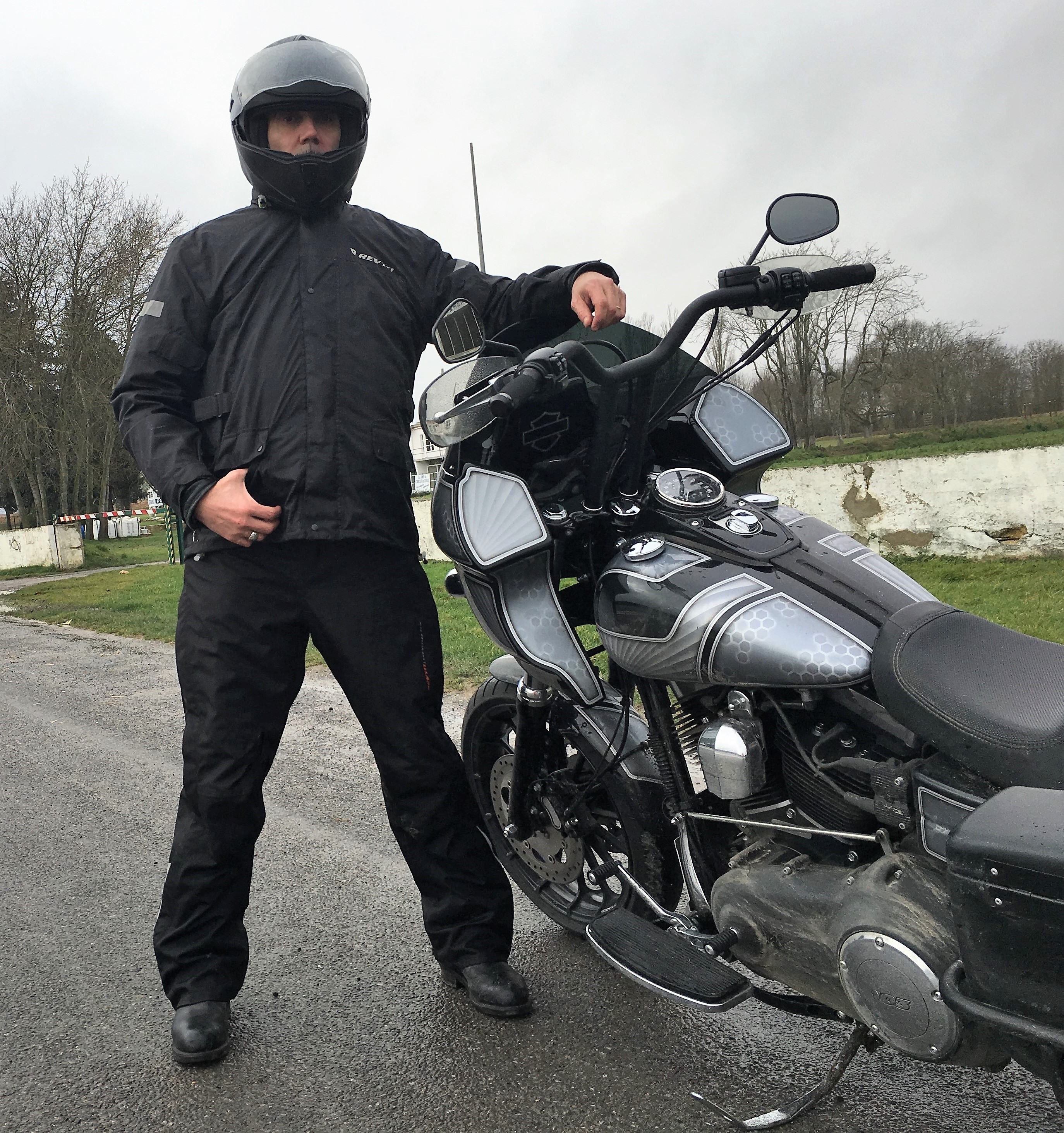 Alone, or with the friend who goes well (beyond that is too much for me) you will go to Claye-Souilly, at the Port/city center, where you will start to go along the famous Eastern Canal… (It's nice you have no idea) … and you will be guided to Meaux then Trilport to enter the valley of the Ourcq river. The road D97 towards Varreddes, then the D121 towards Congis on Thérouanne direction Lizy on Ourcq and finally La Ferté Millon (where whence Jean Racine) in the Aisne county, just between Villers Cotterêts and Château-Thierry. Less than 70 kilometerts of Paris you will ride on secondary roads, totally alone, with the sensation of being away from the capital yet so close… (hope you gonna try to pronounce correctly the name of all these villages and little towns cause I'll check it when you come to ride with me).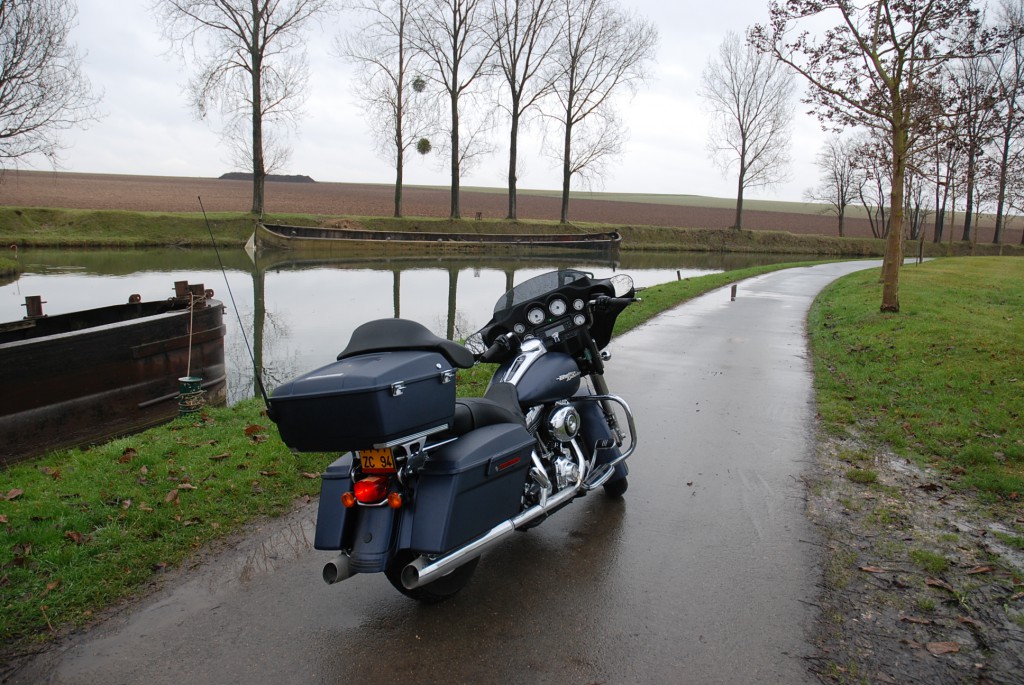 If you left after 10:00 this morning, you will arrive at Port aux Perche, the terminus (or the beginning) of the Ourcq Canal at lunchtime. The place is very nice. Find out before, if the Guinguette is open you can have lunch there…
Less than a kilo after the Guinguette, you'll fall nose to fork with a huge silo-bunker totally incongruous and unexpected, superb pretext to release your Kodak … Incredible building, it comes out something that will challenge you for sure…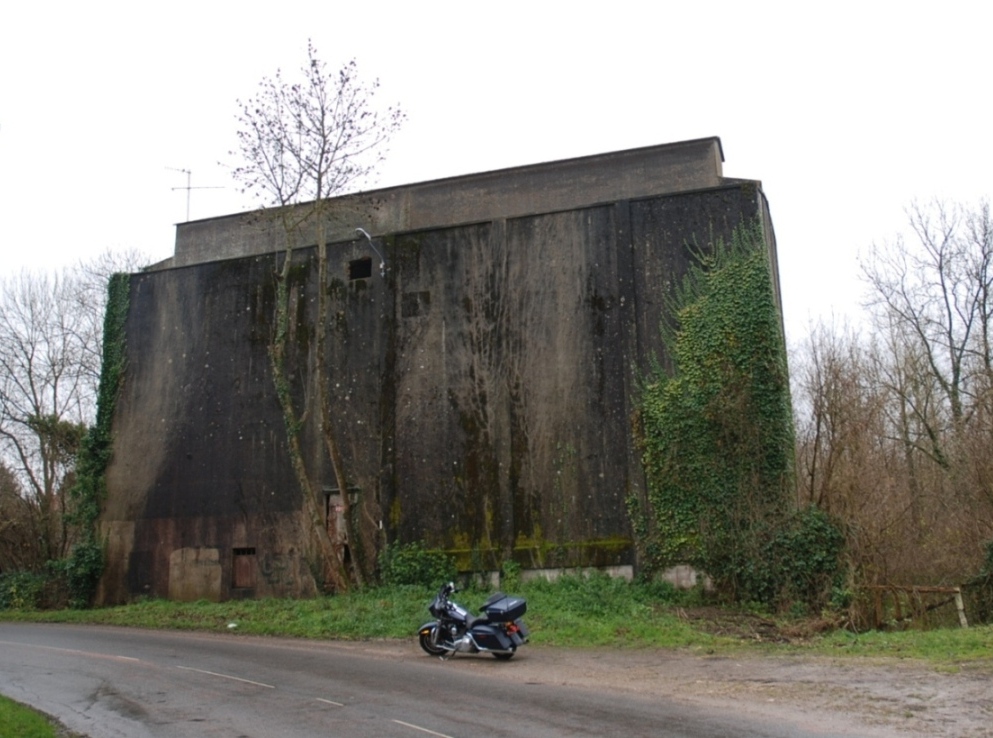 Then, direction Oulchy-le-Château where you will remember that here, on the night of the 02 to 03 March 1814, The Hunters Lancers Dragons and the Mameloucks of the Imperial Guard, under the command of captain Parquin, of the 2nd horse Hunters of the Imperial Guard have took over the village to the coalition troops… Yes sir! Ah, the Empire… it was something all the same… it was necessary, because to fight for this place, lost in the middle of nowhere …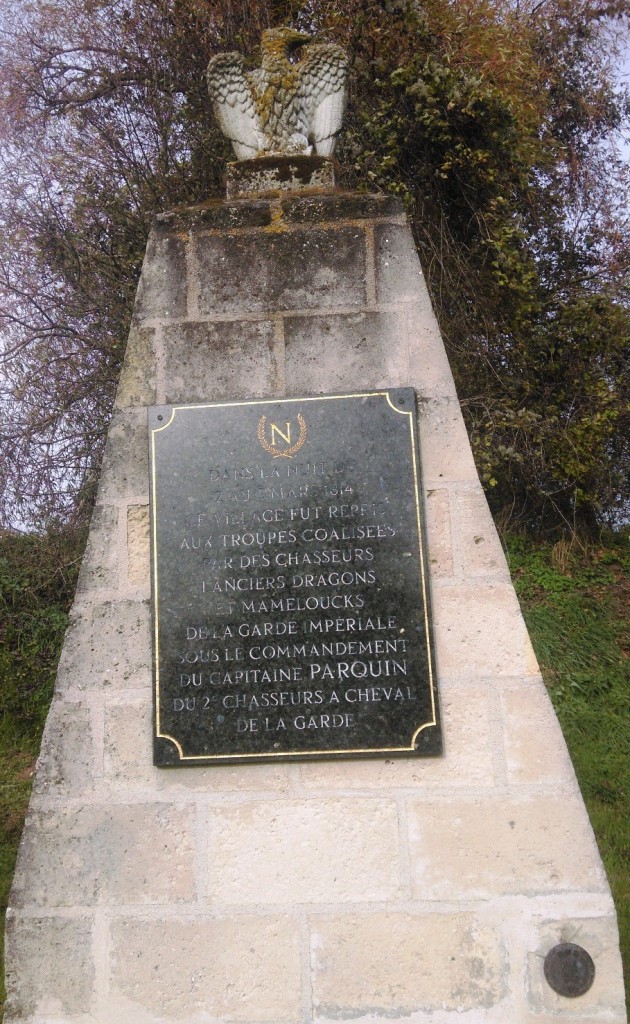 Finally good, absolutely alone in the forest, crossing fields, farms after farms, the old vintage road signs will lead you to Loupeigne …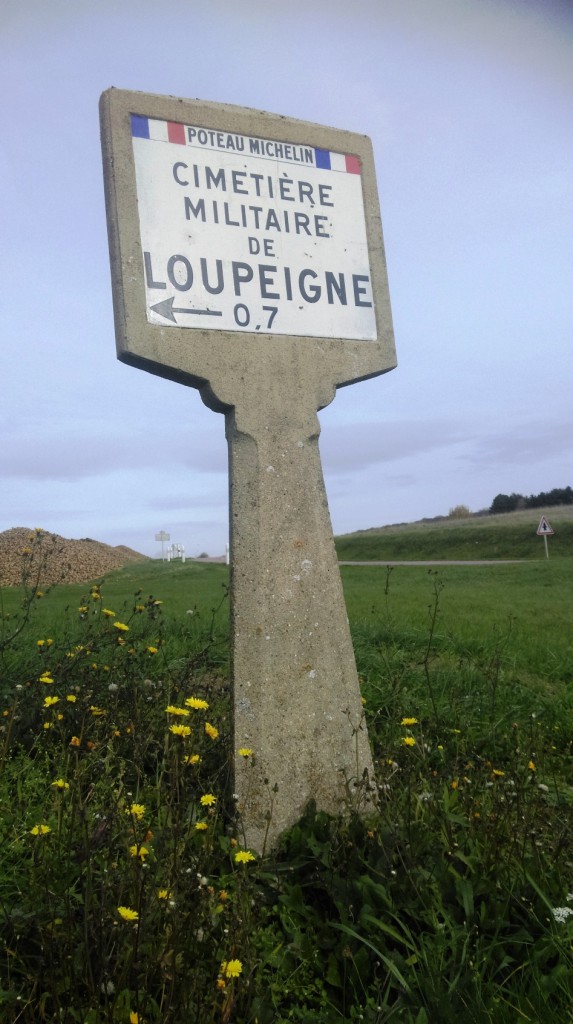 This part of France, in fall / winter is not really "funny". When, in this month of November, you think about all this soldiers (American, Australian, British, French, New Zealand, …) who gave there life here during the WWI you feel such an emotion. You can see old military cemeteries almost everywhere. It's time to have a stop to pay respect to the memory of all these fallen. Lest we forget …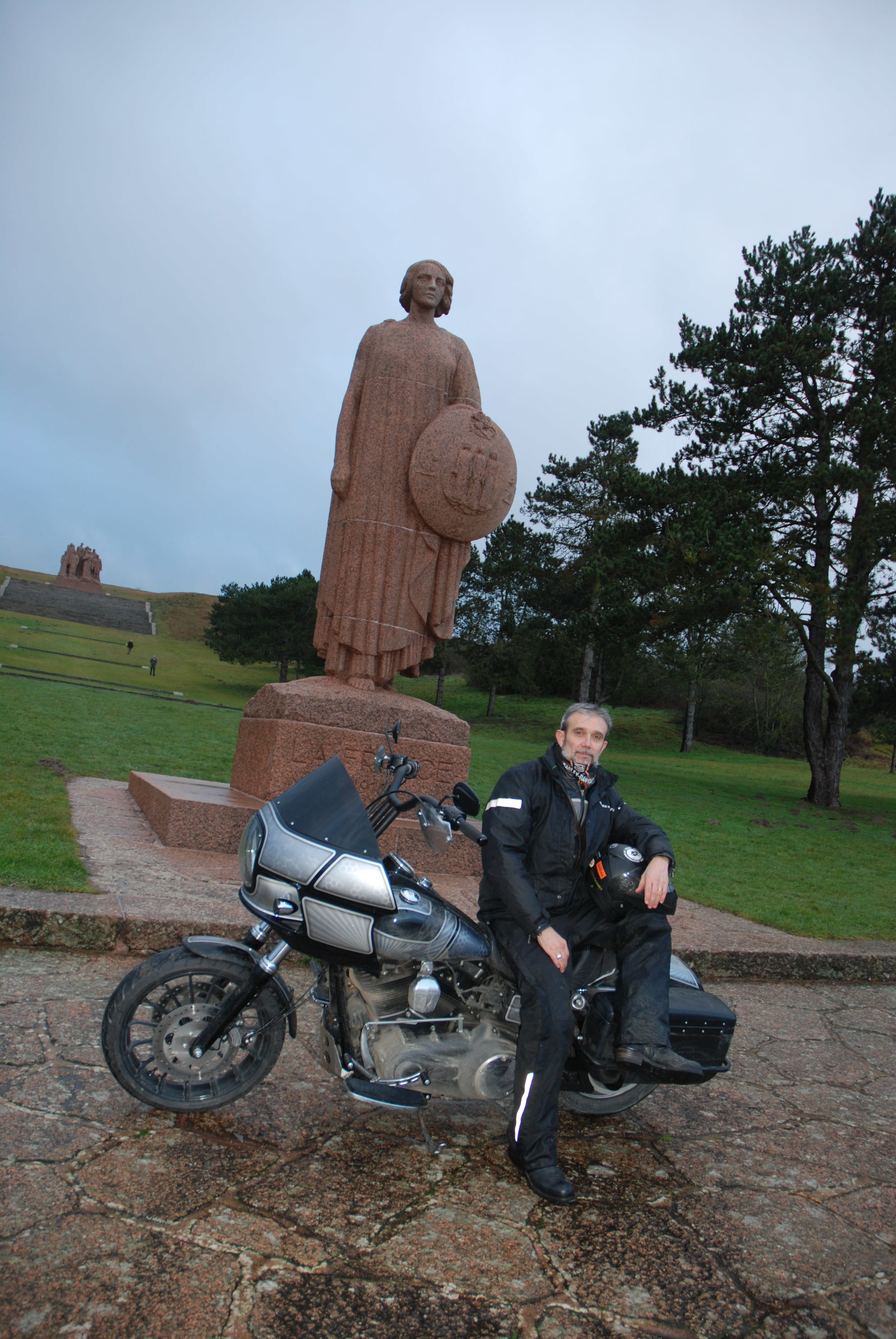 And then, from there you slide towards the "lost" city of Fismes where it's time to have a stop at the local biker bar for the first serious beverage of the day (too much coffee this morning). It's time for an aperitif, it's almost noon, and our target is not so far now.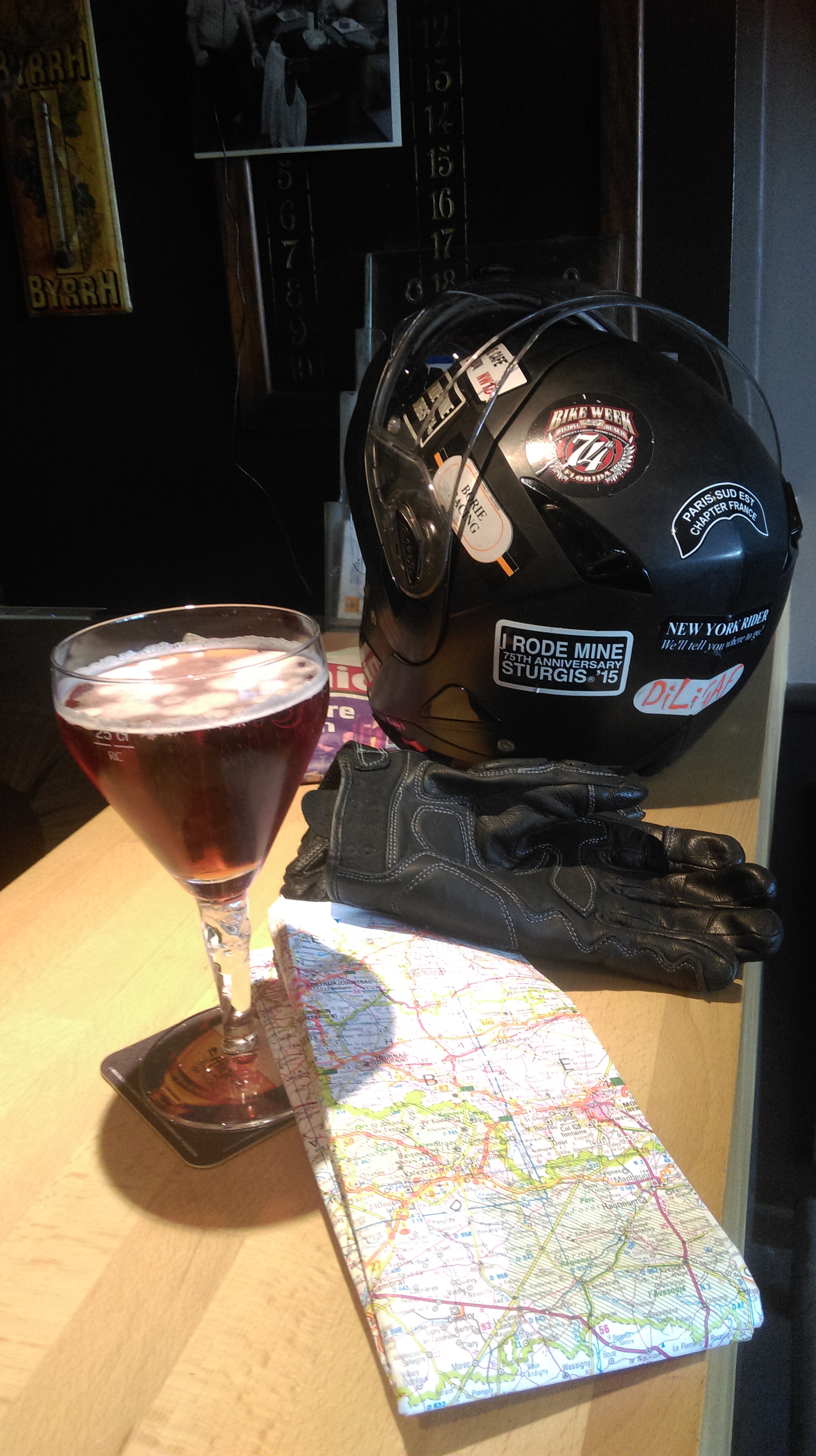 Indeed, less than 30 kilometers later, through the first Champagne vineyards, we finally arrive in the little village of Gueux and its vintage ghost circuit open to daily traffic.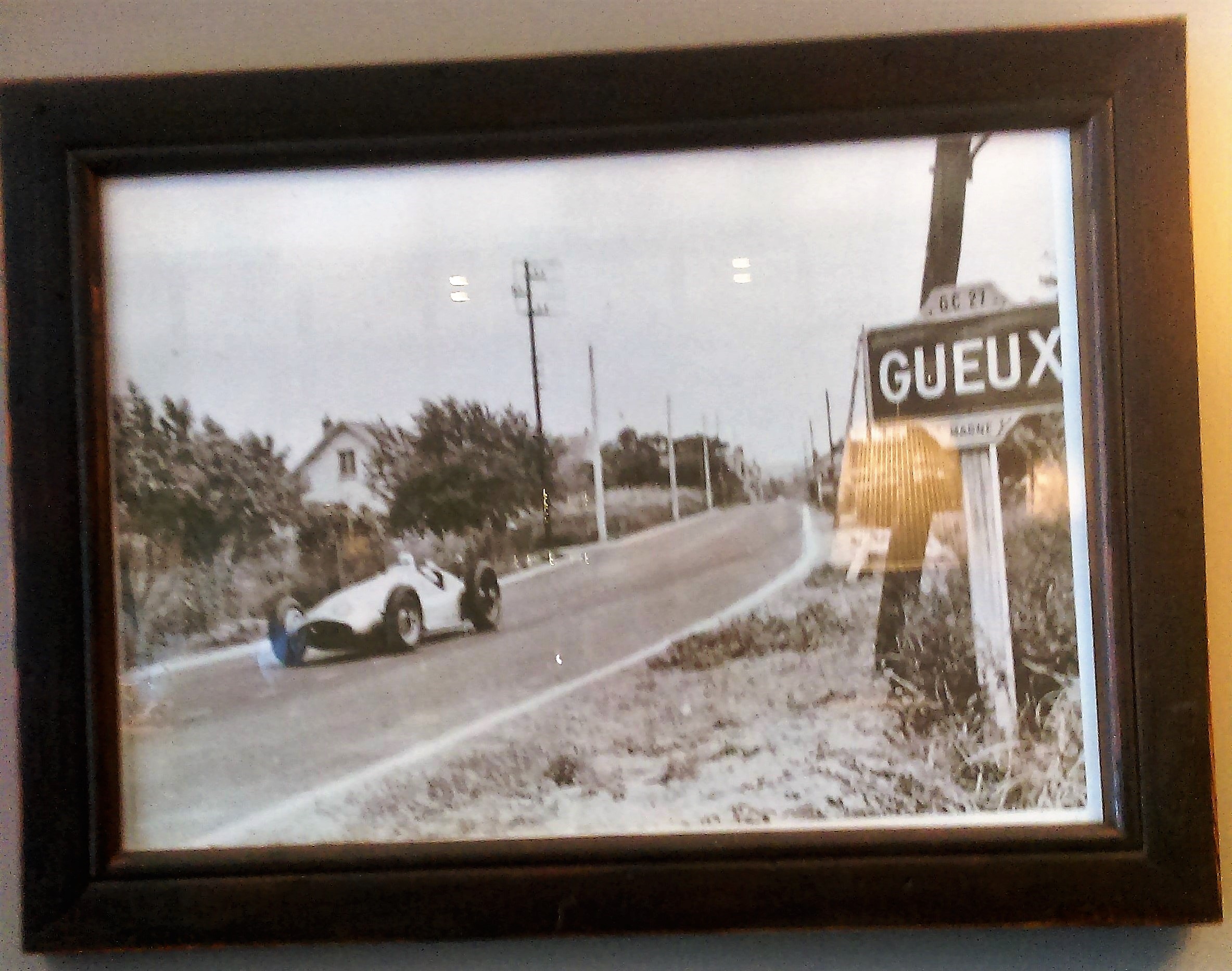 And of course … it's time to go to the local restaurant named "Le bistro du circuit". Very good, not expensive, it's the place to be where you can be sur to meet other bikers or drivers with amazing old muscle cars. And of course, an amazing fresh cup of Champagne and a traditional French meal will help us to recovery after these 200 kilometers of tiny wet muddy roads. We need it! We'll be at the circuit (which is right at the exit of the village) in about one hour, right after this delicious meal, we have time … don't forget to talk with, francis, the owner of the restaurant …he's so typical and has things many to tell about cars, motorcycles and the old circuit.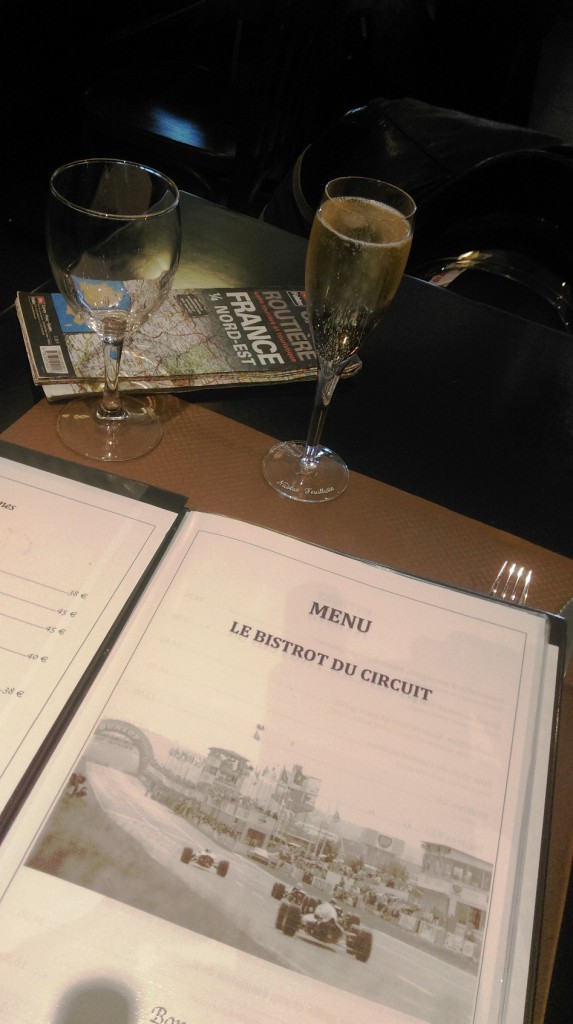 Fallen into disrepair after racing ceased at the circuit in 1970, a local society are slowly bringing the place back to life.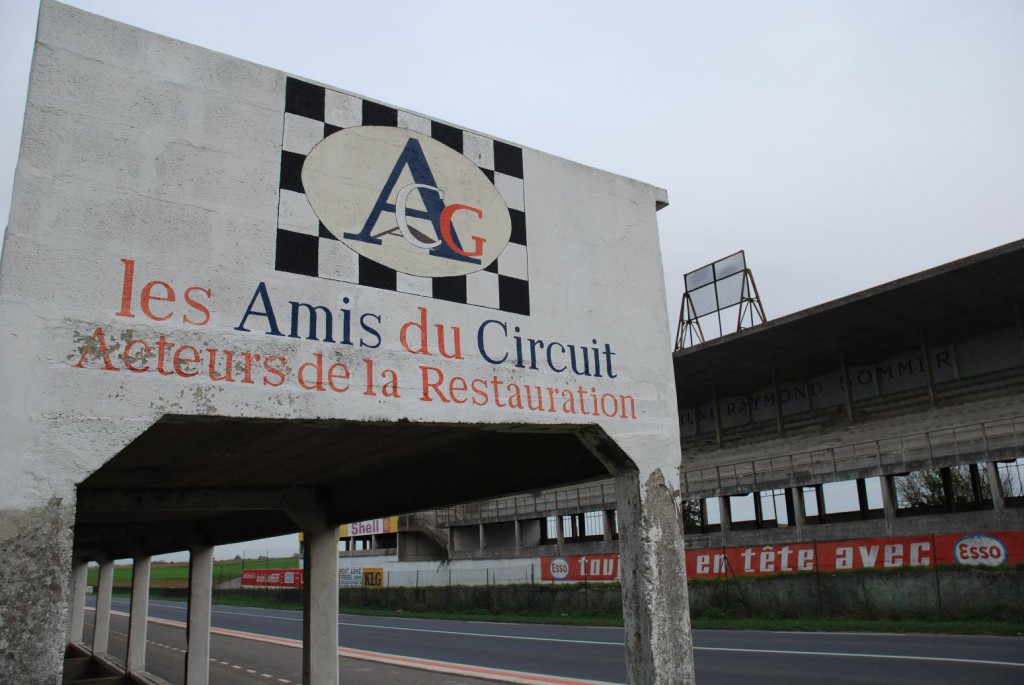 All advertisements have been re-painted giving it a distinctive retro feel. It currently hosts occasional classic car rallies and is found just outside the village of Gueux about 7kms west of Reims. Whilst some of the track can still be traced it is really the long start/finish straight that is easily determinable. This has the added bonus of being the main road D27 taking you into the south-east of Gueux, directly off of the Route National RN31 from Reims. This is in turn served by the Motorway/Autoroute junction A26/E46.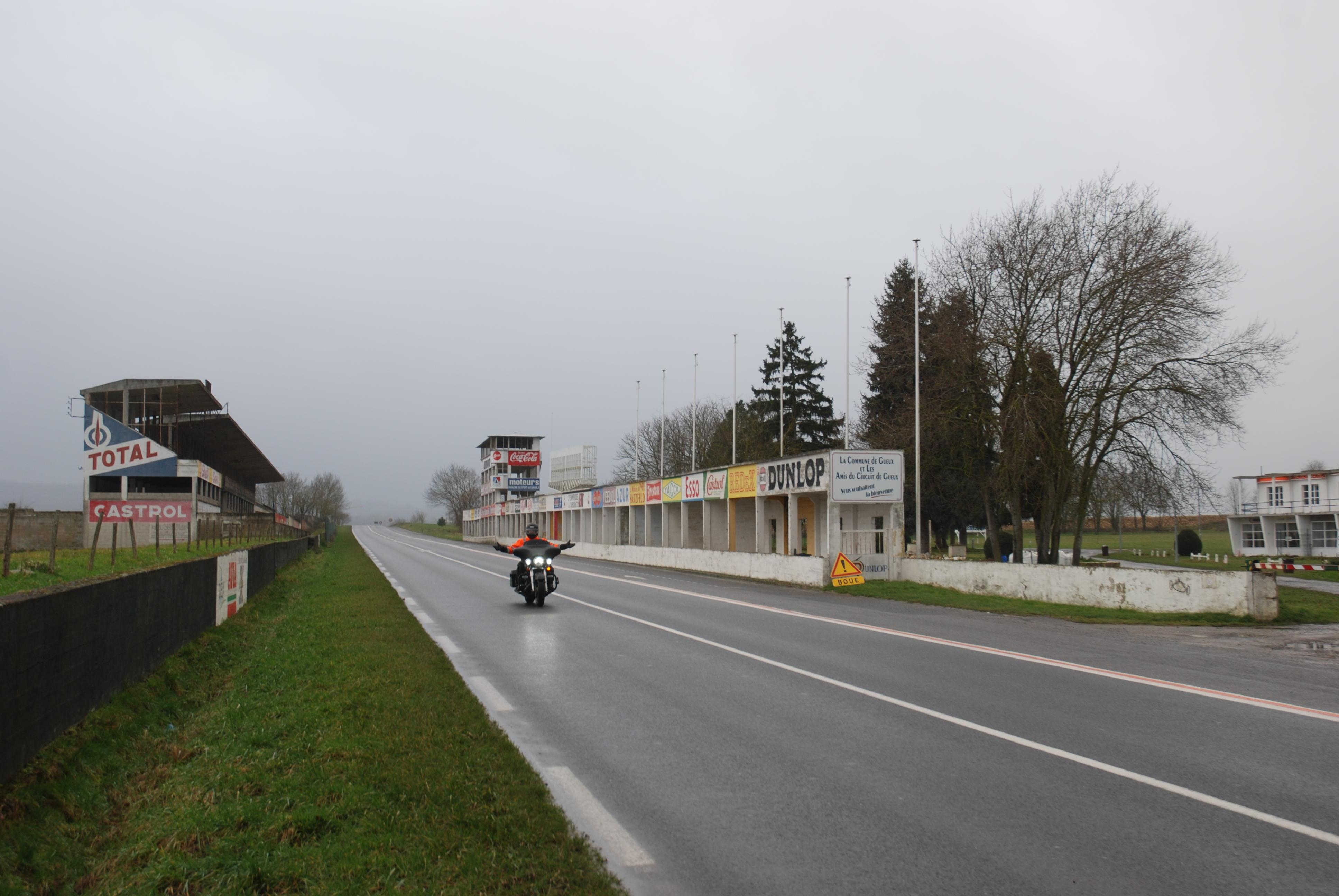 You will find two grandstands opposite the pit garages and the pits have a three tier enclosed stand that would have been used by officials and the media. There is also a small pavilion at the end of the pit garages and some further buildings back in the "paddock". A tunnel runs from behind the pit garages which takes you under the start/finish straight to the rear of the grandstands.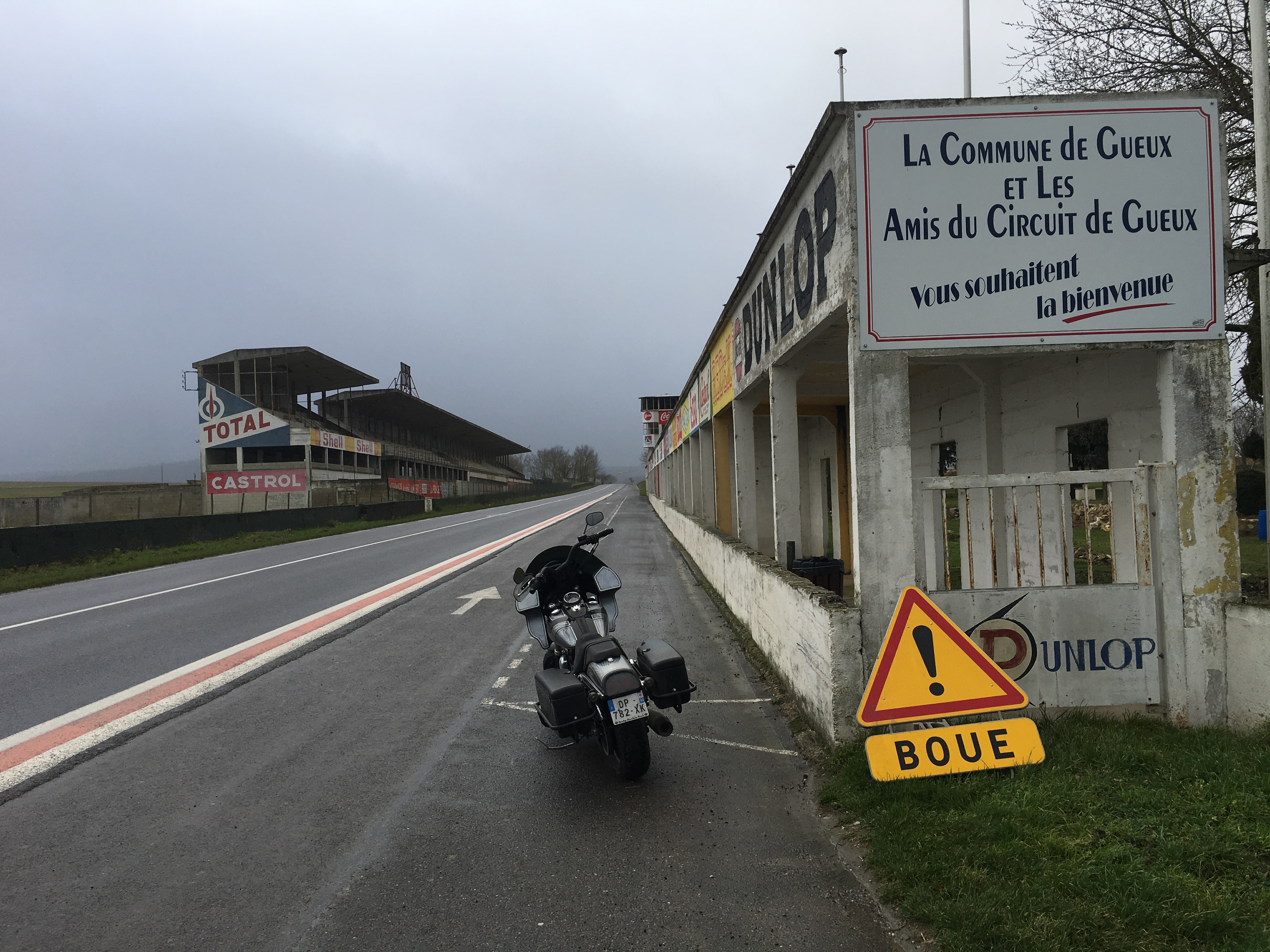 Constructed in 1926 by the Automobile Club de Champagne, based in Reims; this famously fast circuit soon became one of France's premier racetracks' hosting many French Grand Prix and sports car endurance races. The early days saw legendary battles between the likes of Nuvolari and Caracciola with Alfa Romeo, Bugatti, Talbot-Lago and Delahaye the cars of choice until the all-conquering Silver Arrows of Mercedes-Benz and Auto Union saw German teams dominate.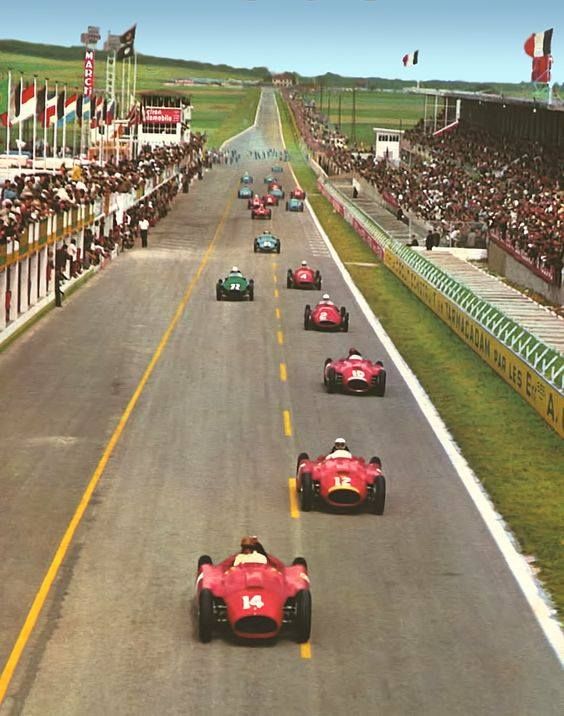 The track was triangular in shape, the start/finish straight (now the D27) ran between the villages of Gueux and Thillois. Racing downhill into Gueux, the track entered public roads, passing houses before turning right past a grocer's shop where it began to climb through woodland which hosted some tricky fast bends. Exiting the woodland, the track then took the main road (Route Nationale) RN31 at La Garenne which is the main road between Reims and Soissons. Lastly, a right angled hairpin began the long, fast, downhill straight to complete the lap.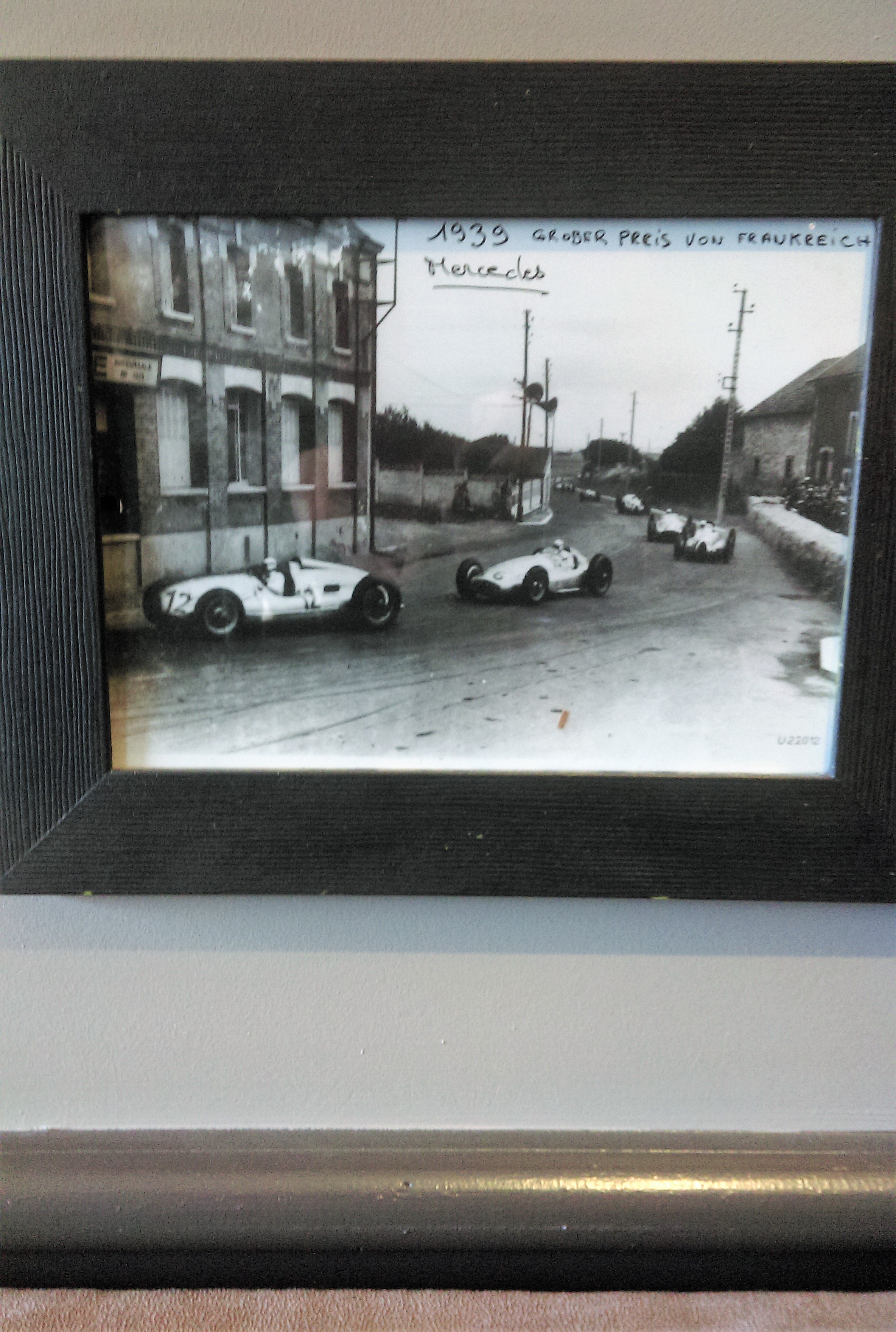 The track's heyday was in the 50's and 60's when it hosted the French Formula 1 Grand Prix in the inaugural World Championship season of 1950. This was won by none other than Juan Manuel Fangio, who won a total of 4 races at the circuit, racing firstly for Alfa Romeo and then Maserati. All in all, 14 French Grand Prix were hosted at the track. Other winners included Great Britain's Mike Hawthorn, Peter Collins and Tony Brooks, all with Ferrari. Italy's Alberto Ascari was another Ferrari winner in 1952. Jim Clark of Great Britain won in his Lotus in 1963 before the final Formula 1 Grand Prix was held at the circuit in 1966. This was won by Australia's legendary Jack Brabham in his own Brabham car, a feat unlikely to ever be repeated. With so many famous names and cars, it can certainly be said that this track enjoyed the halcyon days of Formula 1 and motorsport as a whole.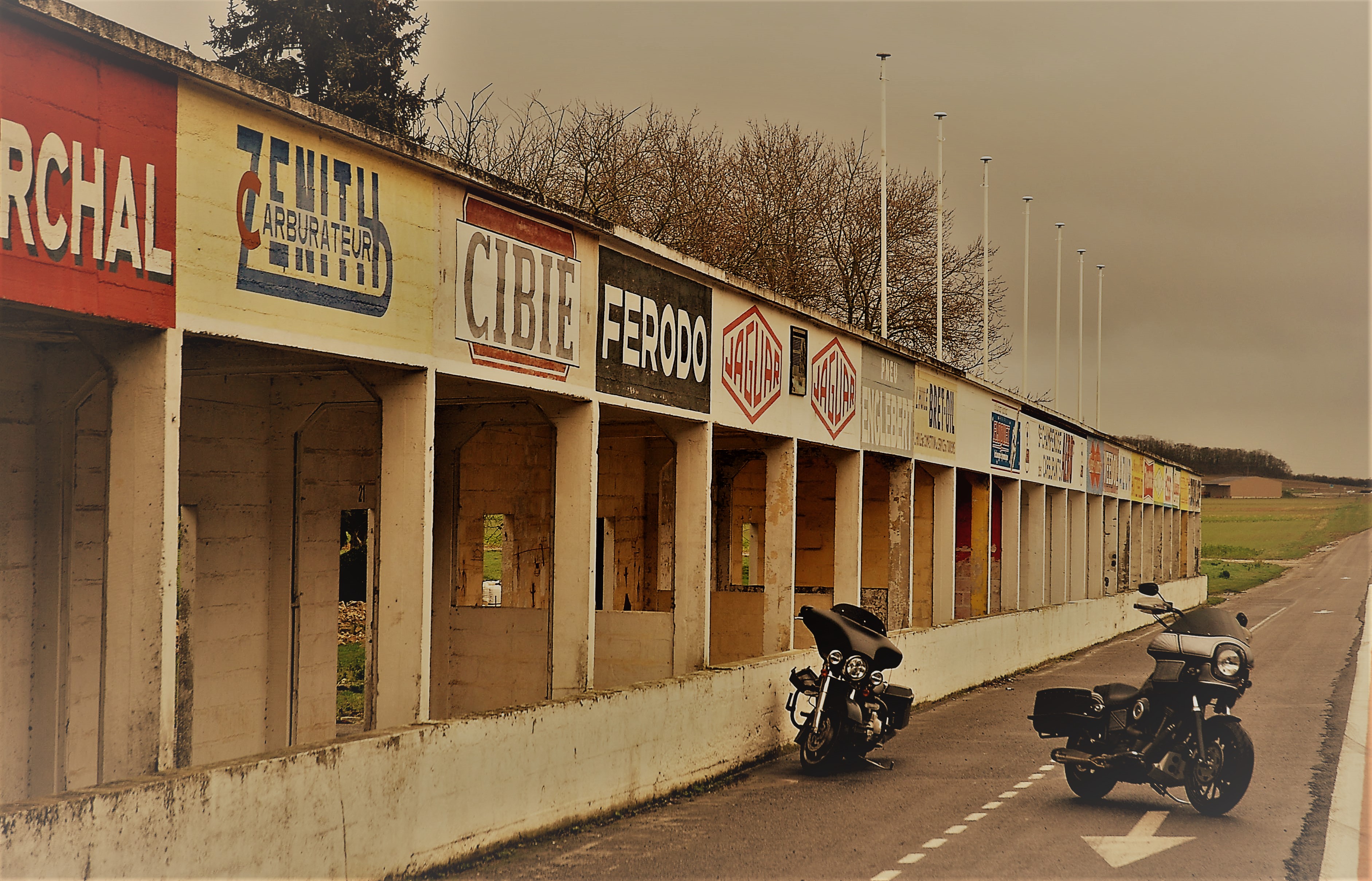 The track was also used for 12 hour endurance races between 1953 and 1967. Stirling Moss with Peter Whitehead were the inaugural winners for Jaguar, the team managing a famous 1,2,3 in 1954 with their D Type finishing in first and second and a C Type finishing 3rd. Great Britain's Graham Hill and Sweden's Joakim Bonnier were winners in the gorgeous Ferrari 250 LM (Le Mans spec) in '64 before the final race was won in '67 by the French pair of Jo Schlesser and Guy Ligier in their Ford Mk IIA.

With such great history, it is heart-warming to know this track isn't going to be left to crumble. It is well worth a visit for motor racing fans or anyone interested in a bit of unique modern history.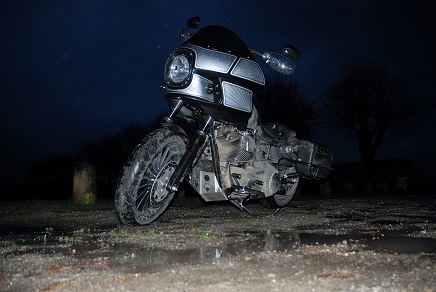 At the end of the day we were so happy having seen once again that vintage place. 400 kilometers, in hard conditions, we were proud of us. Yes we're riders! Back home at night, wet and dirty but satisfied.
I hope I'll have soon the opportunity to take you there. Last year, I went there with some American biker friends and they really enjoyed (I think it's may be the restaurant more than the circuit they appreciated, but anyway, it was a real good time!!).
See ya soon on the road my friend …who knows.
Hervé your French biker friend.
Have a look on the Wiki page about the circuit : https://en.wikipedia.org/wiki/Reims-Gueux