Story and Photos by ITN European Reporter Herve' Rebollo
Salut à toi rider newyorkais,
Let me introduce the last brand new HOG Chapter in France, born some months ago "BRIE & GATINAIS Chapter" (Brie and Gatinais are two big French regions located in the South and East of Paris). It's linked to the last dealership opened in the suburb of Paris one year ago, in the city of Melun (South East of Paris). If I'm not wrong we now have 56 HD dealerships in France in 2018 (I know, nothing to see with the USA, but don't forget we're only 68 million inhabitants).
They already are one hundred members in this chapter (which, as many HOG chapters around Paris, will soon reach two or three hundred hoggers …).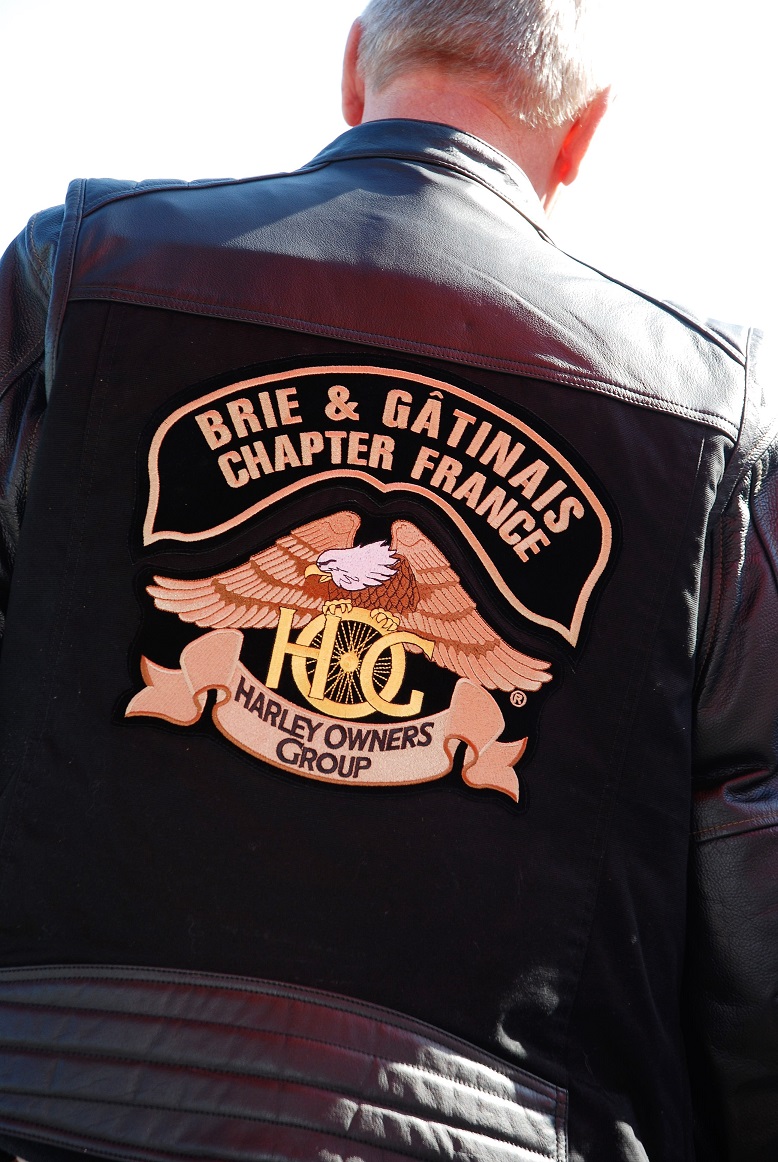 I was lucky enough being kindly invited by the deputy director (a good friend of mine) to attend one of their first week-end on the road last year at springtime. They had scheduled to visit one of the most famous private collection of classic bikes in Europe, owned by my great friend Jean-Luc Gaignard. I'll write soon a post about this incredible biker (Unknown but so "famous" in the middle of collectors – he owns about 600 old motorcyles all in state of working – Even Brad Pitt took his helicopter to come to land in his field to meet him last summer).
I'm not really "Hog or MC minded" (I'm a lone rider) but it was a sympathetic invitation, the target was to meet an old friend of mine, crossing part of my marvelous country by tiny beautiful roads, the weather gave the promise to be sunny and I was sure to see amazing old bikes … so, let's go!
During these two days, we have had great roads to the West of France, nice restaurants with amazing wines and saw rare antic motorcycles …
It permited our lil pack (5 bikes – it's already too much for me) to ride 500 miles across Normandy and back home with marvelous memories after having done some nice meeting on the road.

Next time, I'll be your road captain to take you to that incredible place where the time stopped in the late thirties and where you will see motorcycles you have certainly never seen before. Of course be prepared to get some weight, restaurants on the road are just a blast.
See ya soon on the road my friend (who knows?).
Hervé your French friend.