Story and Photos by ITN European Reporter Herve' Rebollo
Salut à toi American rider,
For my monthly ride, my friend Thierry was with me (he's a Porsche driver), I wanted to make him discover a surprising little automotive museum, right in France center located in the city of Romorantin. Another good reason to go there was that the museum was giving to show a marvelous collection of English vintage motorcycles of different legendary brands.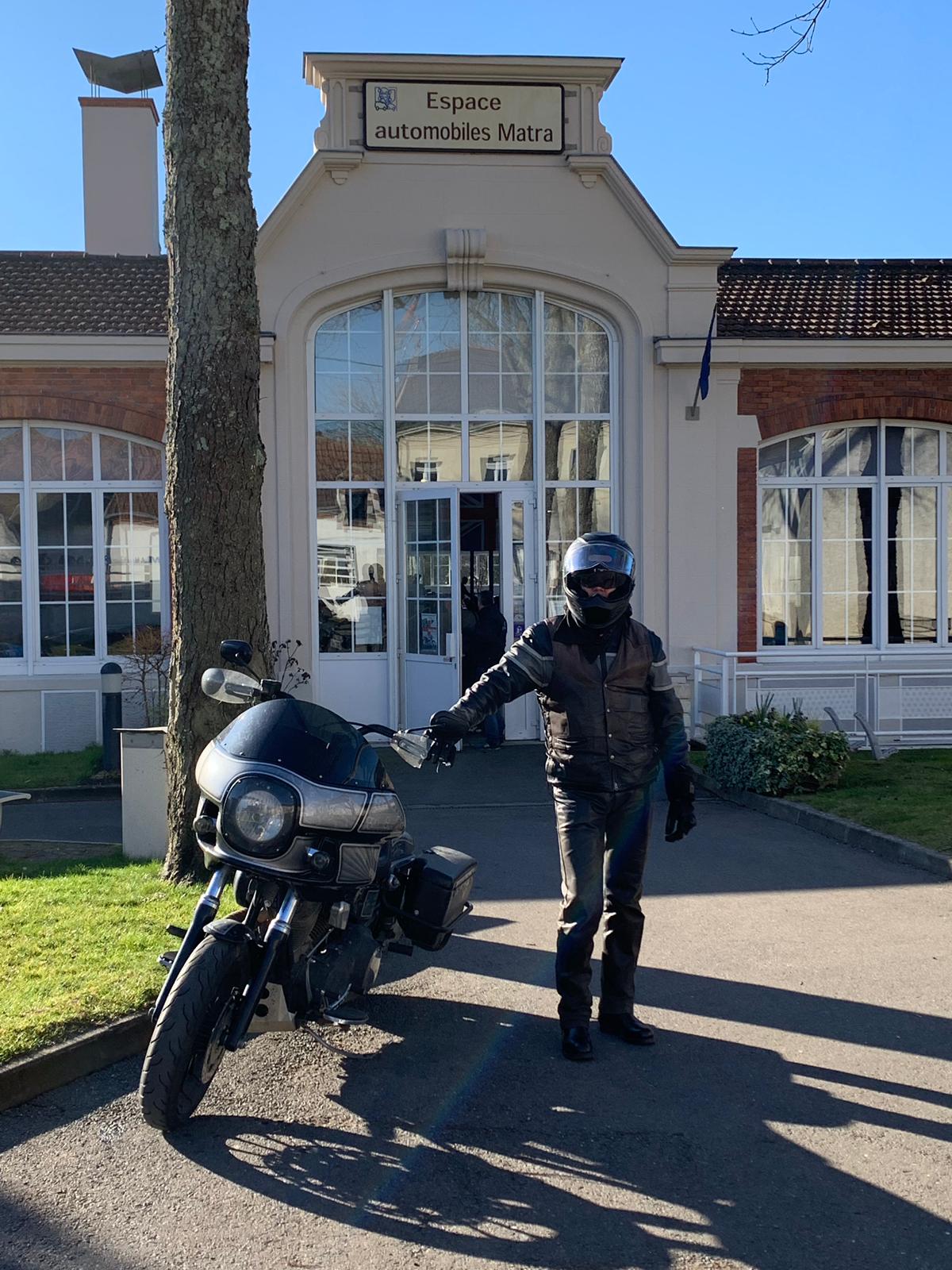 Located in an old factory from the early 20th century in a warm and clear site, the only museum in honor of MATRA has 70 vehicles that trace the history of this great builder. Two exposure levels are proposed to relive a saga in three dimensions: the industrial adventure, a unique sporting achievements and prototypes that coexist harmoniously. Matra F1 World Champion in 1969 with the MS 80, three times winner of the Le Mans 24 Hours with the MS 670, also built production cars. Djet, 530, Bagheera, Murena, Rancho, Space to the Avantime, the collection is in full force. Cradled by the majestic sound of the V12 engine, the visitor also finds unique pieces such as the Espace F1 engines and sumptuous dining.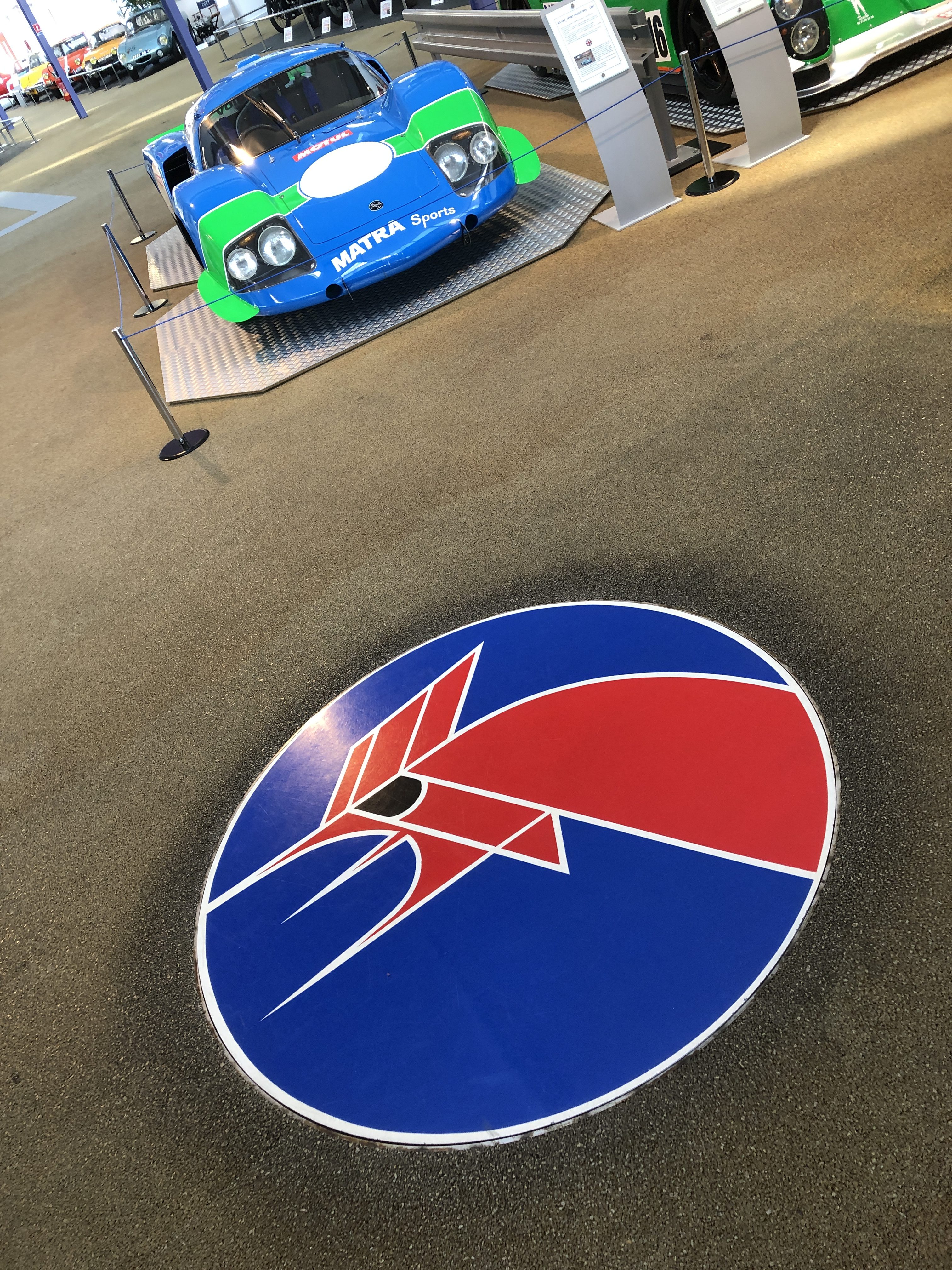 Never really heard of MATRA? I wouldn't be surprised. Like so many legendary teams of years gone by, their star burned brightly but briefly: starting in the mid-'60s, their glory period in motorsport was hemmed in by the '70s. By the '80s they were stifled by frequently changing management and by the '90s their creative talent was limited to under-the-counter skunkworks, which often went unappreciated at the time. For instance, the Espace MPV. Matra made the prototype half a dozen years before it was taken up by a manufacturer.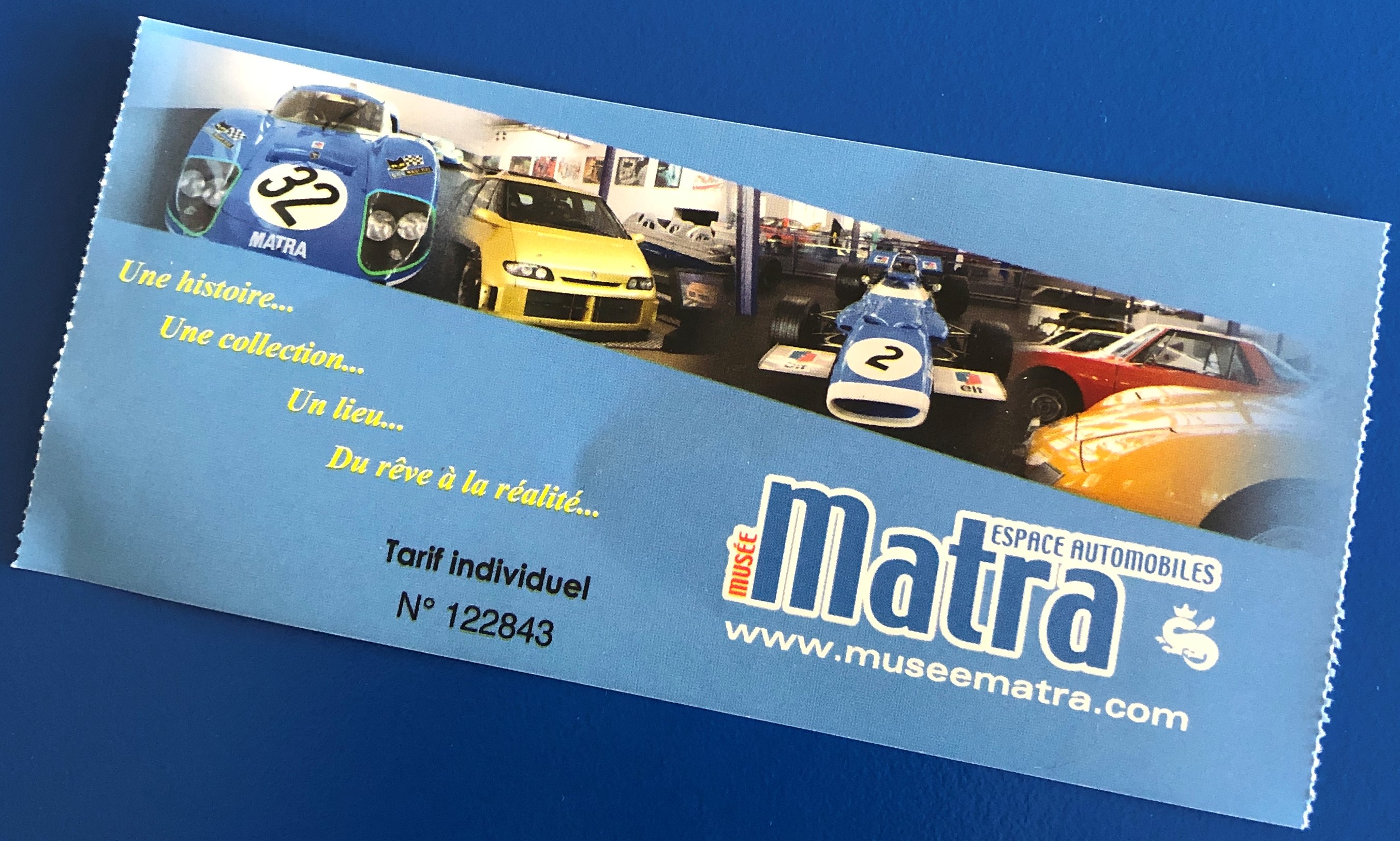 But, before enjoying this amazing cultural visit, we had first to take the road …
Leaving Paris on a Saturday sunny morning, we took time to discover our beautiful country and of course we did a maximum of photos during this two days road-trip of about 700km / 435 miles.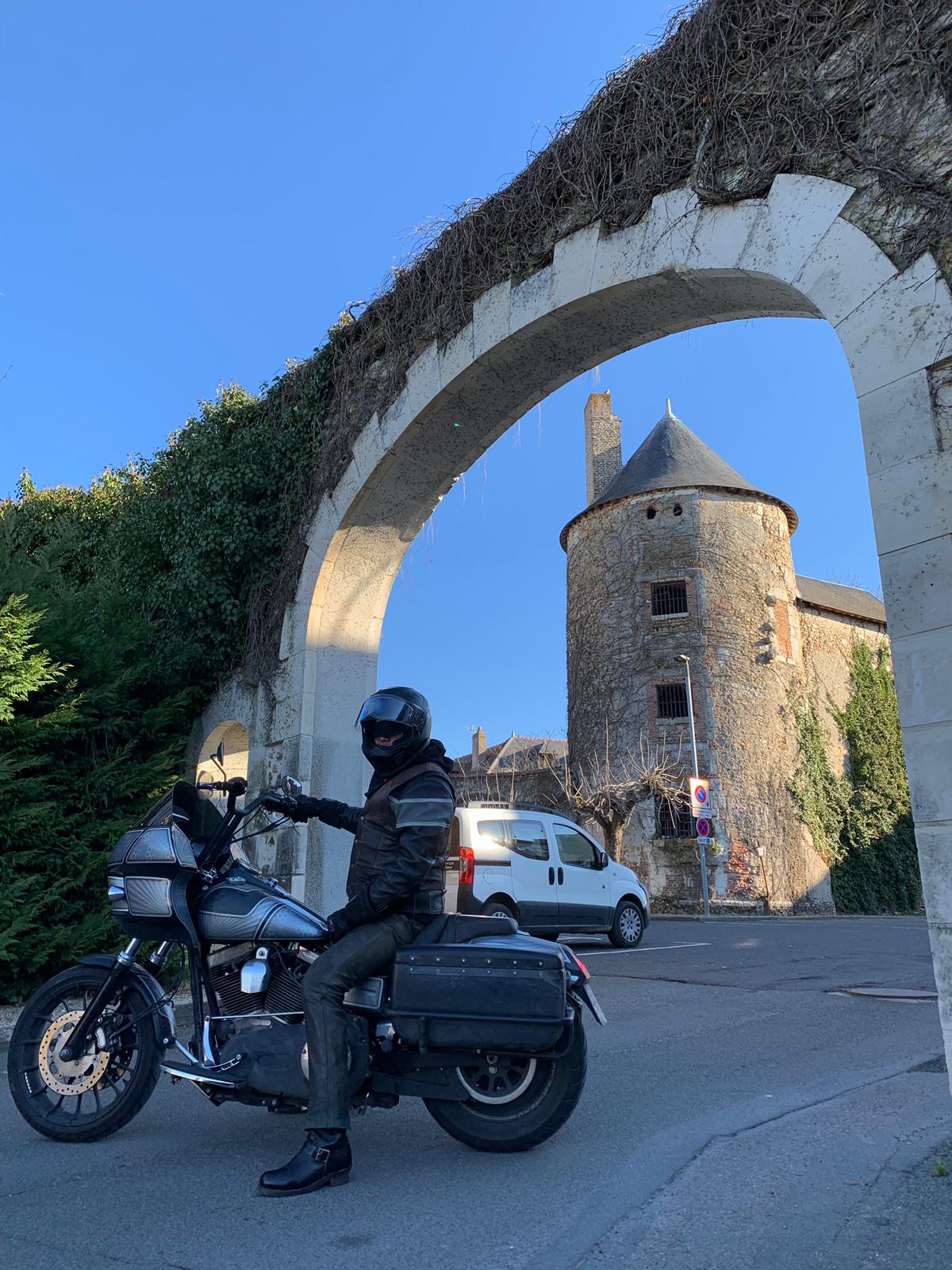 Of course, our first stop was at a little traditional bakery to buy some famous French specialties: Croissants.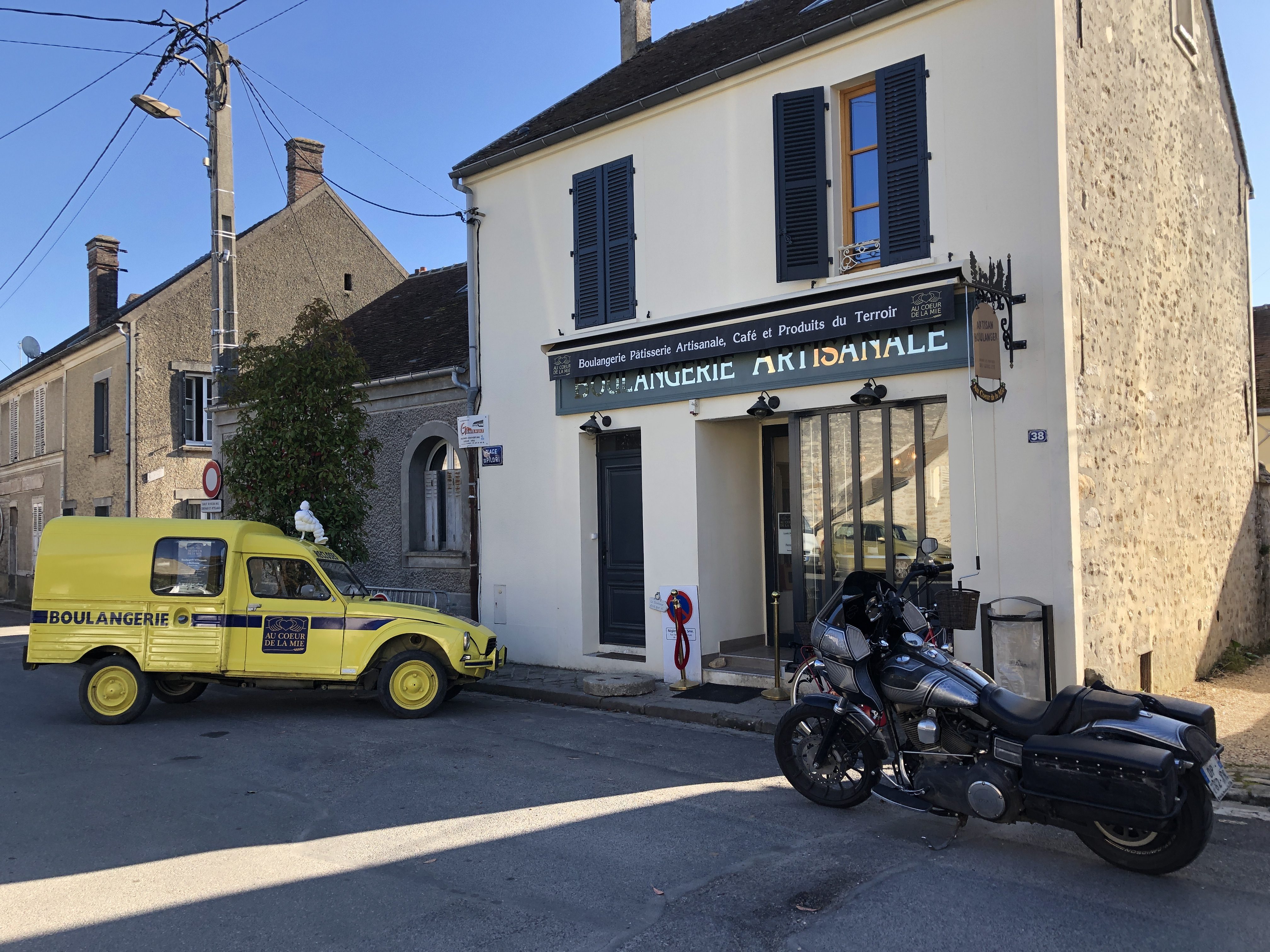 And then, villages after villages, castles after castles, we got a great time, clearly, it was a blast.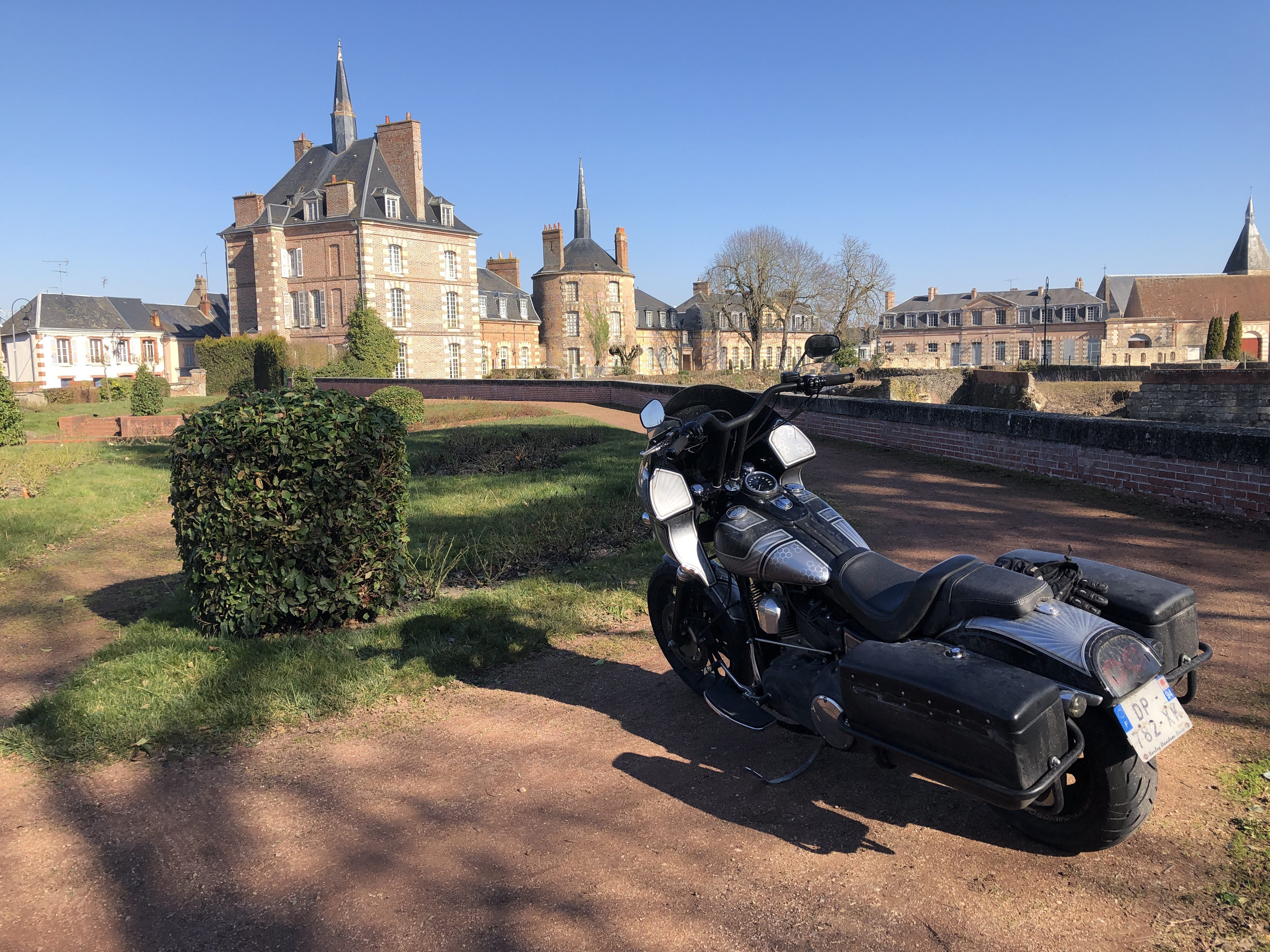 In the little city of Belgarde, we wanted to have a stop for having our coffee. I hope i'll take you soon to that incredible bar. Named "Café du Chateau" (Café of the castle) it's based in a traditional old building of 1717. The boss is a biker and a great fan of the American culture. Inside you have more or less the feeling to be in a Texan bar with American stuffs everywhere and tributes to Elvis Presley on every walls. So … strange but really funny. Welcome to the French heartland, come to meet the French rednecks (I precise that I'm myself a redneck, I was born not so far from that place).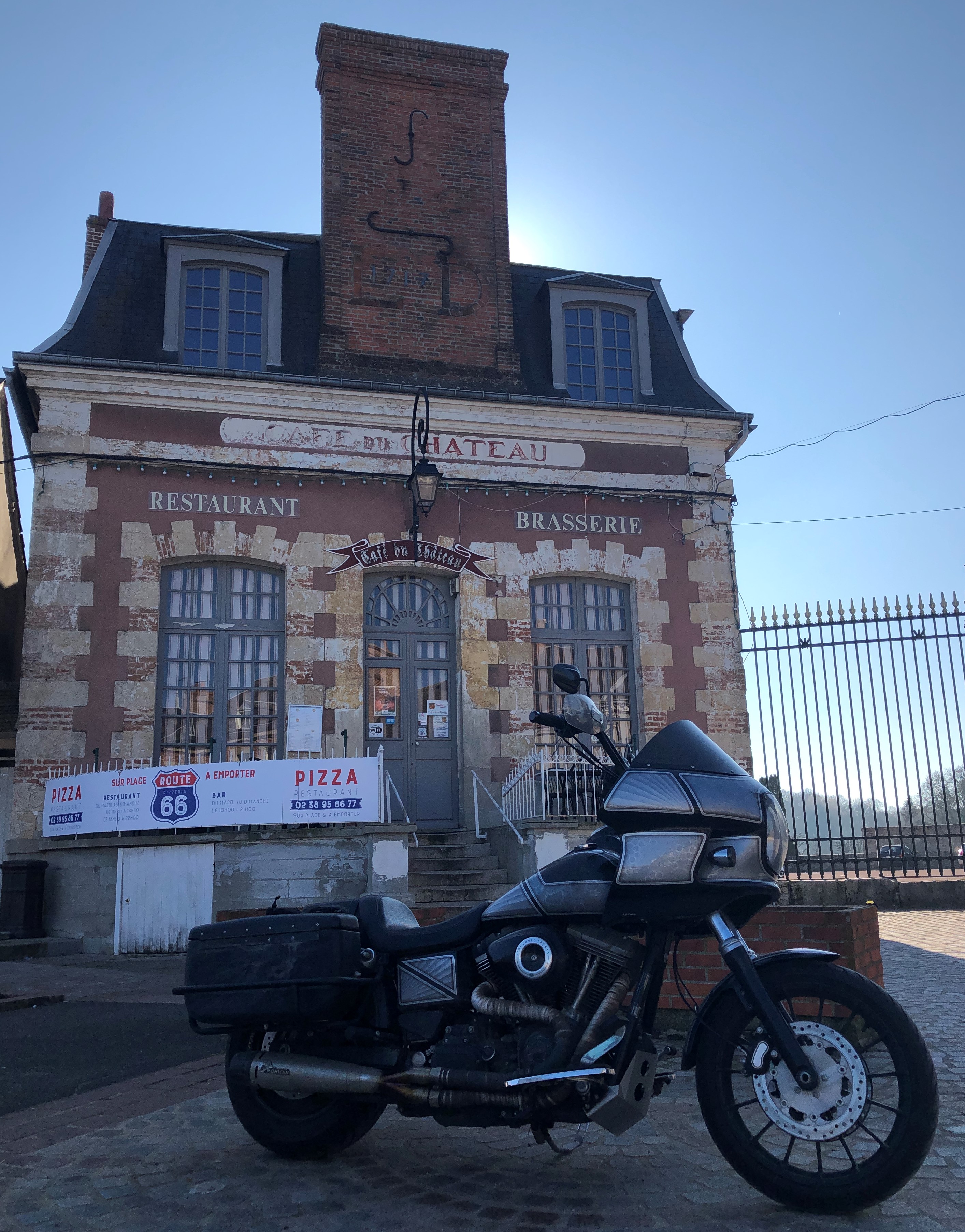 Then, we followed our way to the south and crossed the Loire river in the nice city of Gien.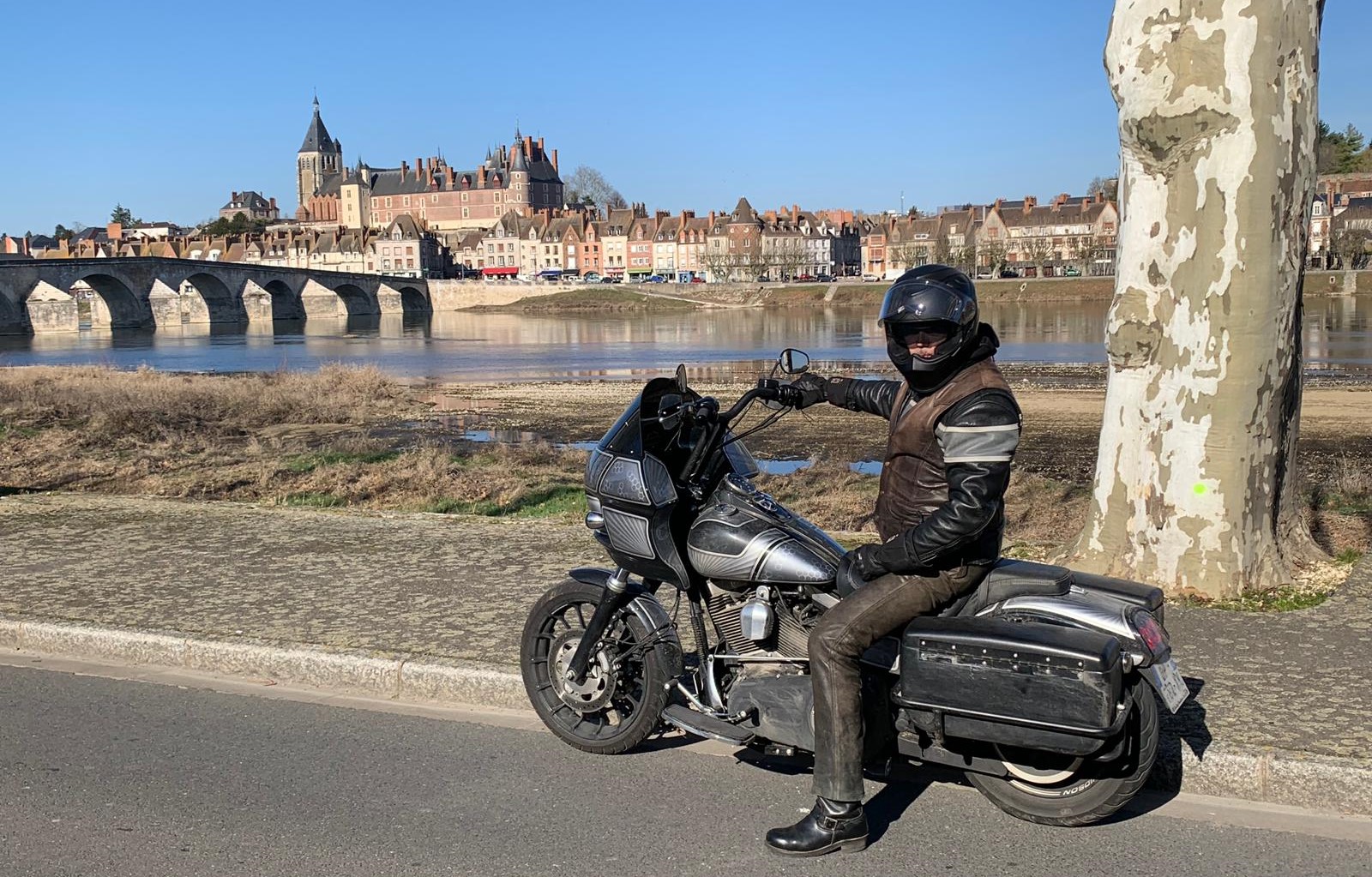 And, in the late afternoon, we were at our campground for a night in the nice city of Bourges.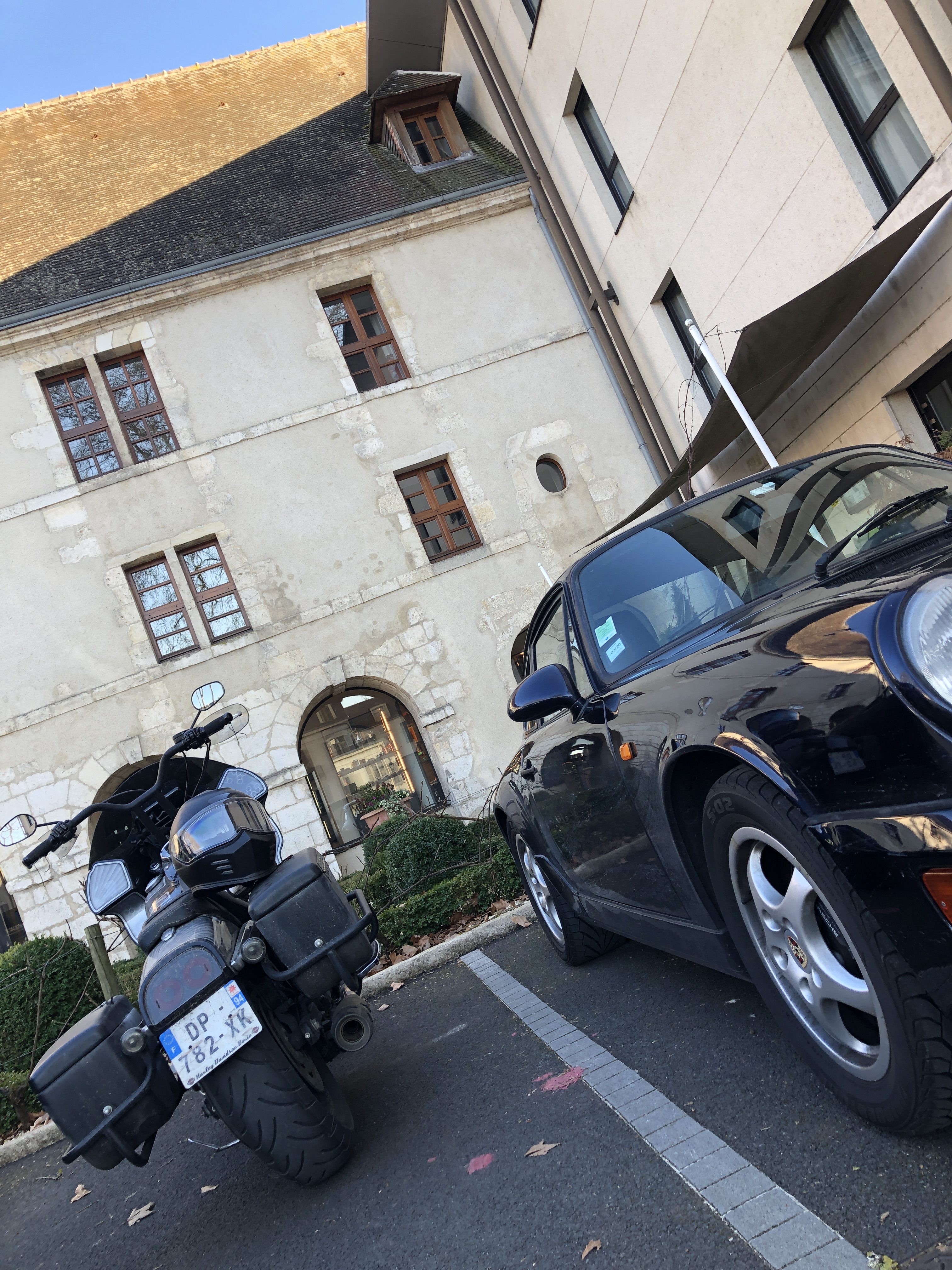 Yes, I know, you and us haven't exactly the same definition of "campground". Lol. It's only because when we want to roast our shamallows we like to do that in a real chimney built in a nice historical place. We use to call it "French way of life".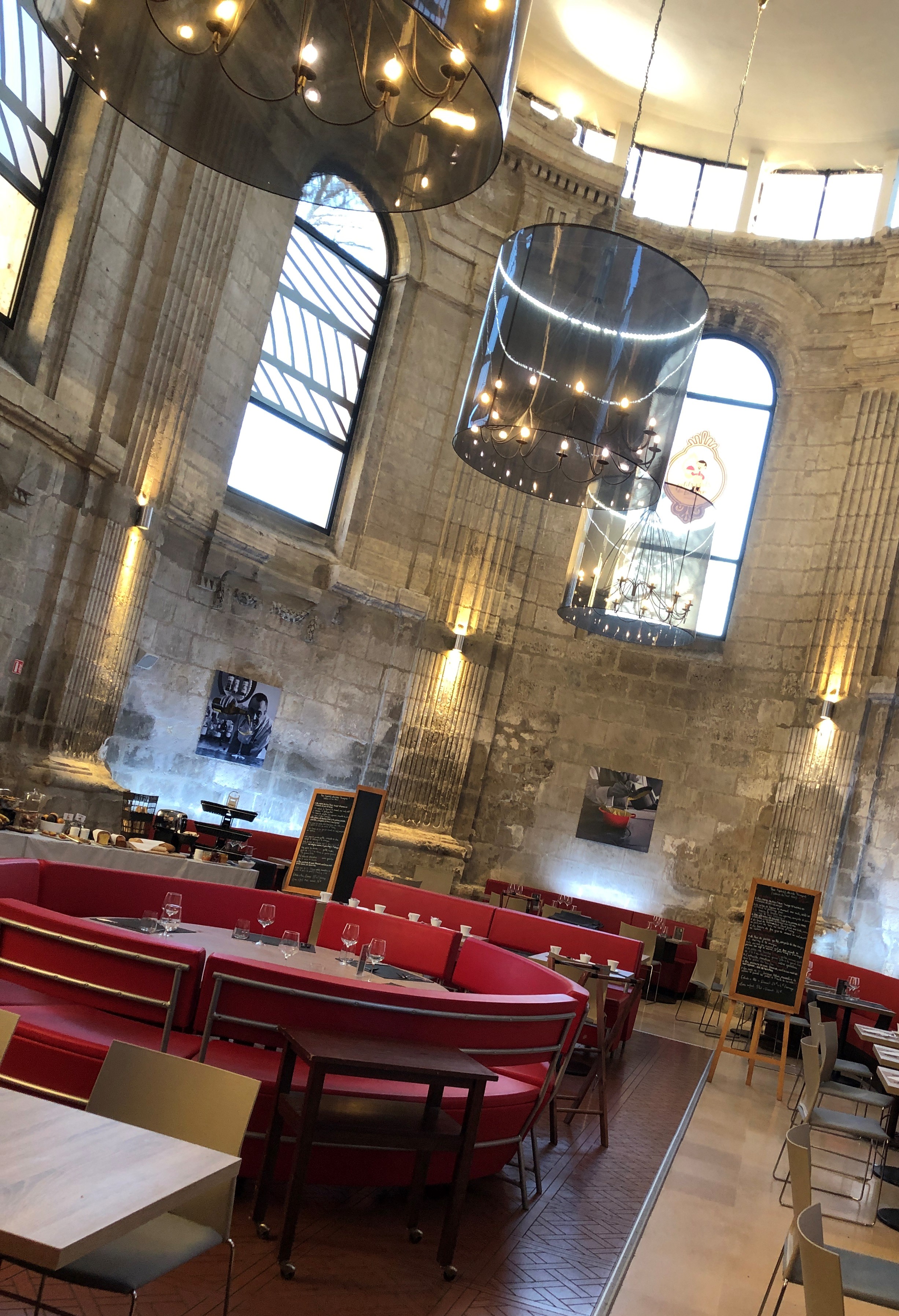 And, on Sunday morning, it was time to go to the museum. After one hour of tiny roads across the forest, we where right in time for the opening of the place.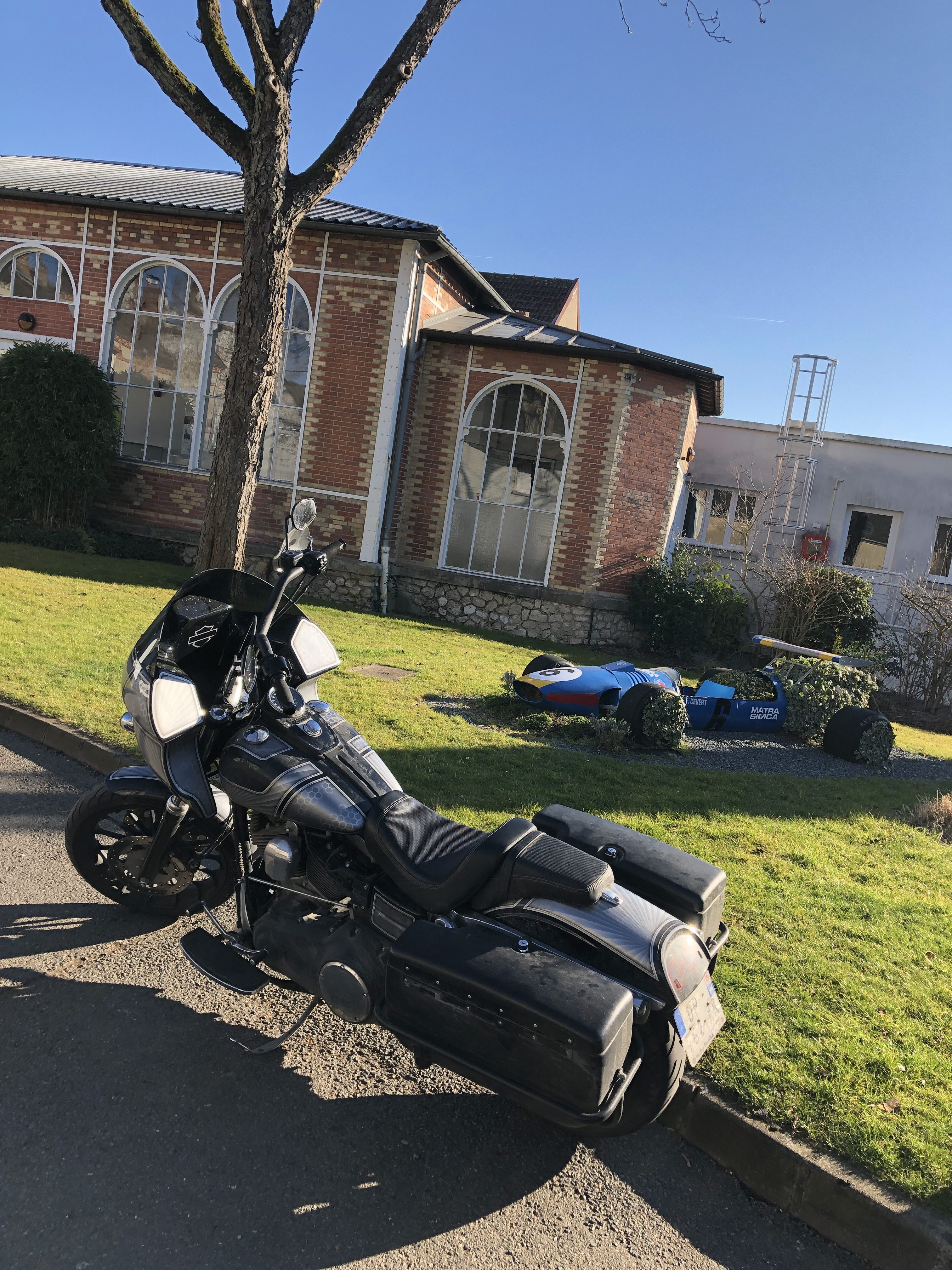 I went here in 2017 to see a former exposition that the museum dedicated to American automotive and motorcycle brands. It let me a very good memory.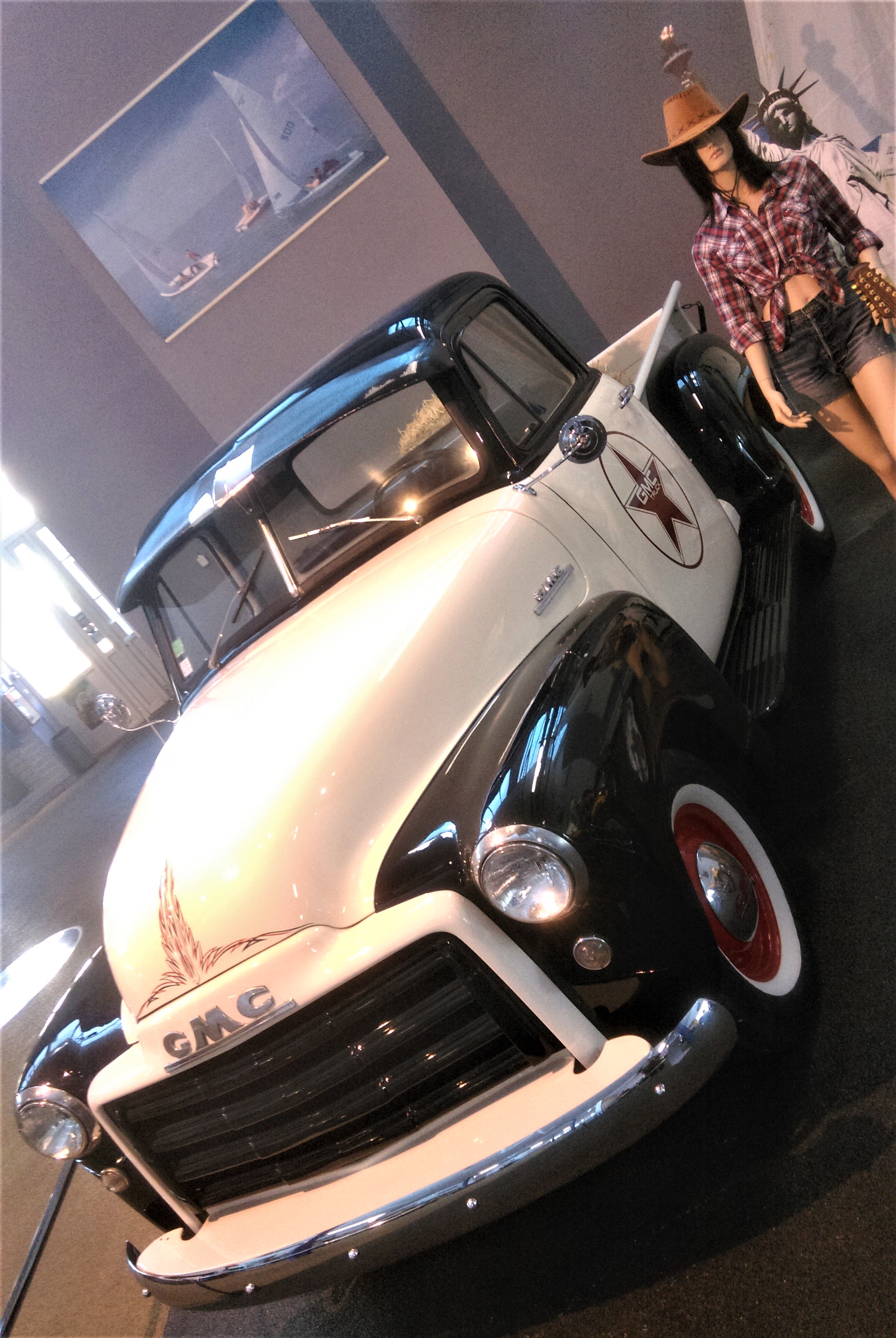 In the Matra Museum you see there all the cars, that made MATRA (Mecanique-Aviation-Traction) history and particularly most of the race cars and engines. In 1965, Jean-Luc Lagardere, chairman of Matra Sport, began the history of Matra in Motorsport, ten years later it had won LeMans three times, was F1 champion with Jacky Stewart, three times European F2 champion and eventually Matra cars had won 133 races. The story ended in 1982 with the V12 engine on a Ligier and the stillborn V6 turbo F1 project. First Matra single-seater was made in 1965.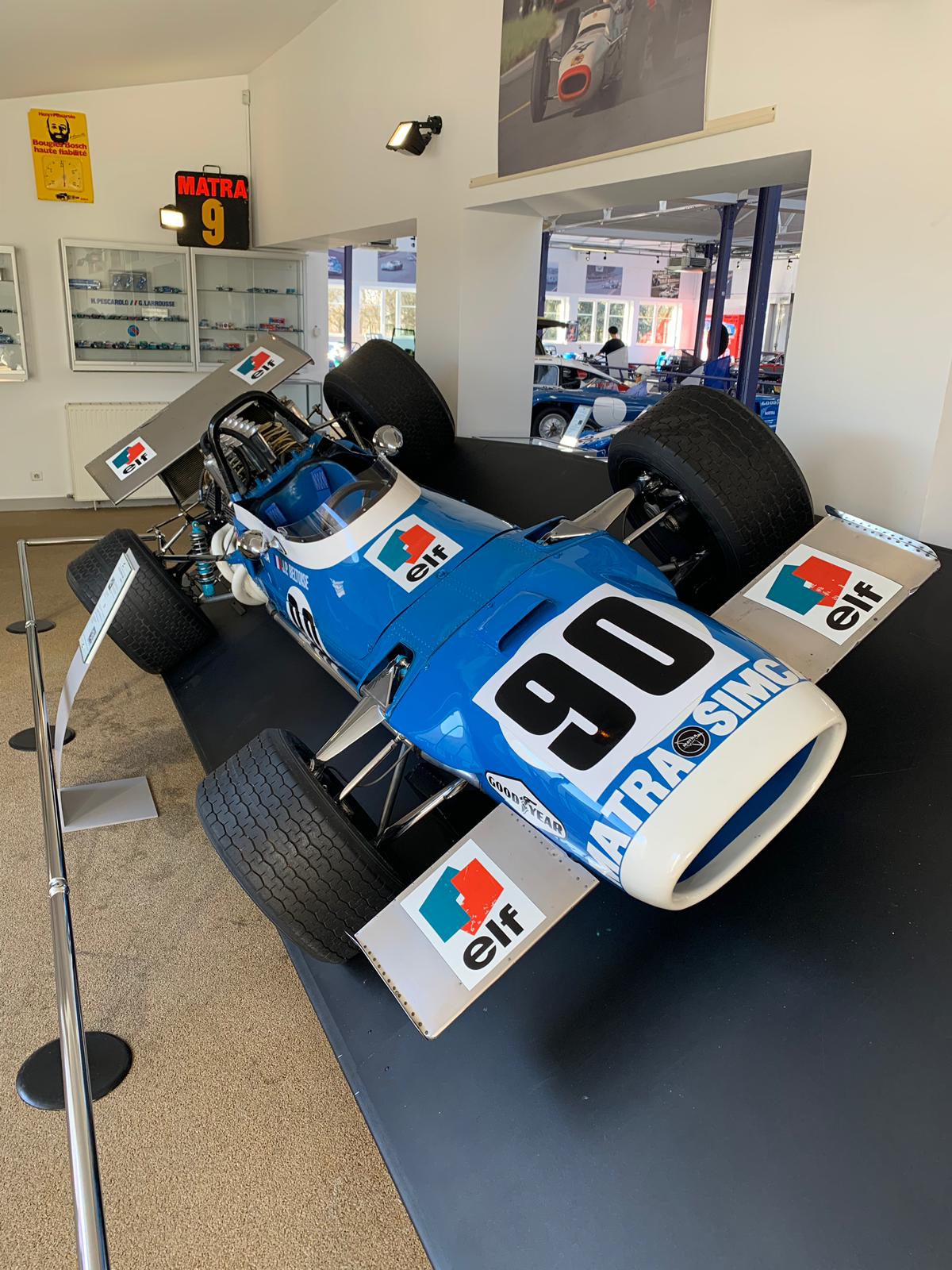 Called the MS1, it was a Formula 3 racer with a 1000 cc engine. Then it was easy to enter Formula 2 as well. These cars are also exhibited. Matra was also succesful in Sport Prototypes and in the Museum you can see some of these from the 1960s as well. During its heyday the company employed 3,000 people and contributed almost a quarter of the tax income of the town. By the end there were just 100 staff in the road car division, maintaining spares and making electric bicycles. Now, Matra only exists as a military contractor (returning to its roots), based in Vélizy near Paris. Interestingly for photography buffs, the current museum building wasn't actually part of the Matra campus, instead being the previous home to the old Beaulieu camera factory.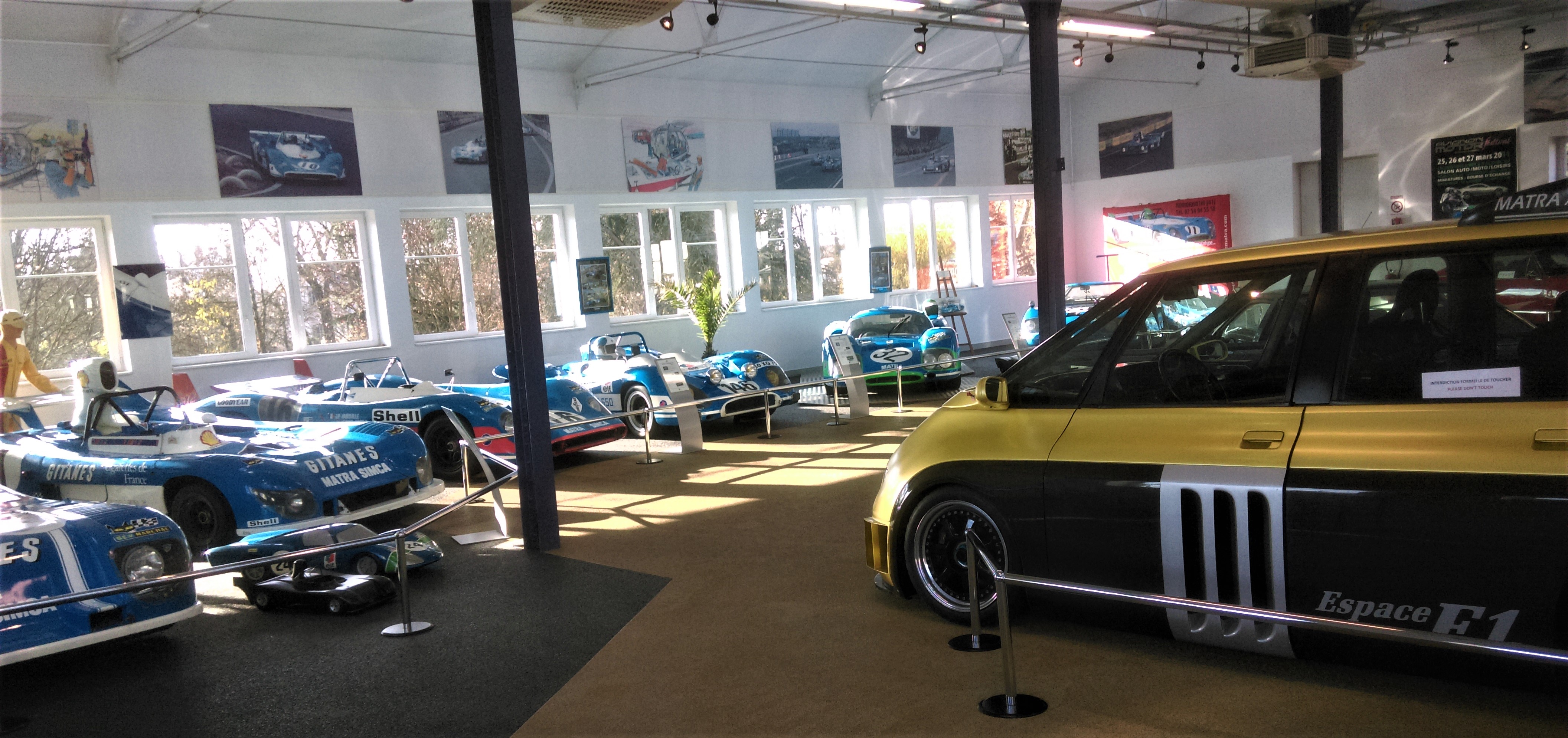 The collection of old English motorcycle was amazing : AJS, BSA, Excelsior, Matchless, Montgomery, New Hudson, Norton, Raleigh, Scott, Triumph, Velocette, Vincent and even a NorVin … You could see the same model of Vincent that Rolly Free used in this morning of September 13, 1948, when he raised the American motorcycle speed record by riding the very first VINCENT HRD to a speed of 150.313 mph. Free adopted a style used by others of lying flat-prone along the machine's back spine, thereby minimizing wind resistance and placing most weight over the rear wheel.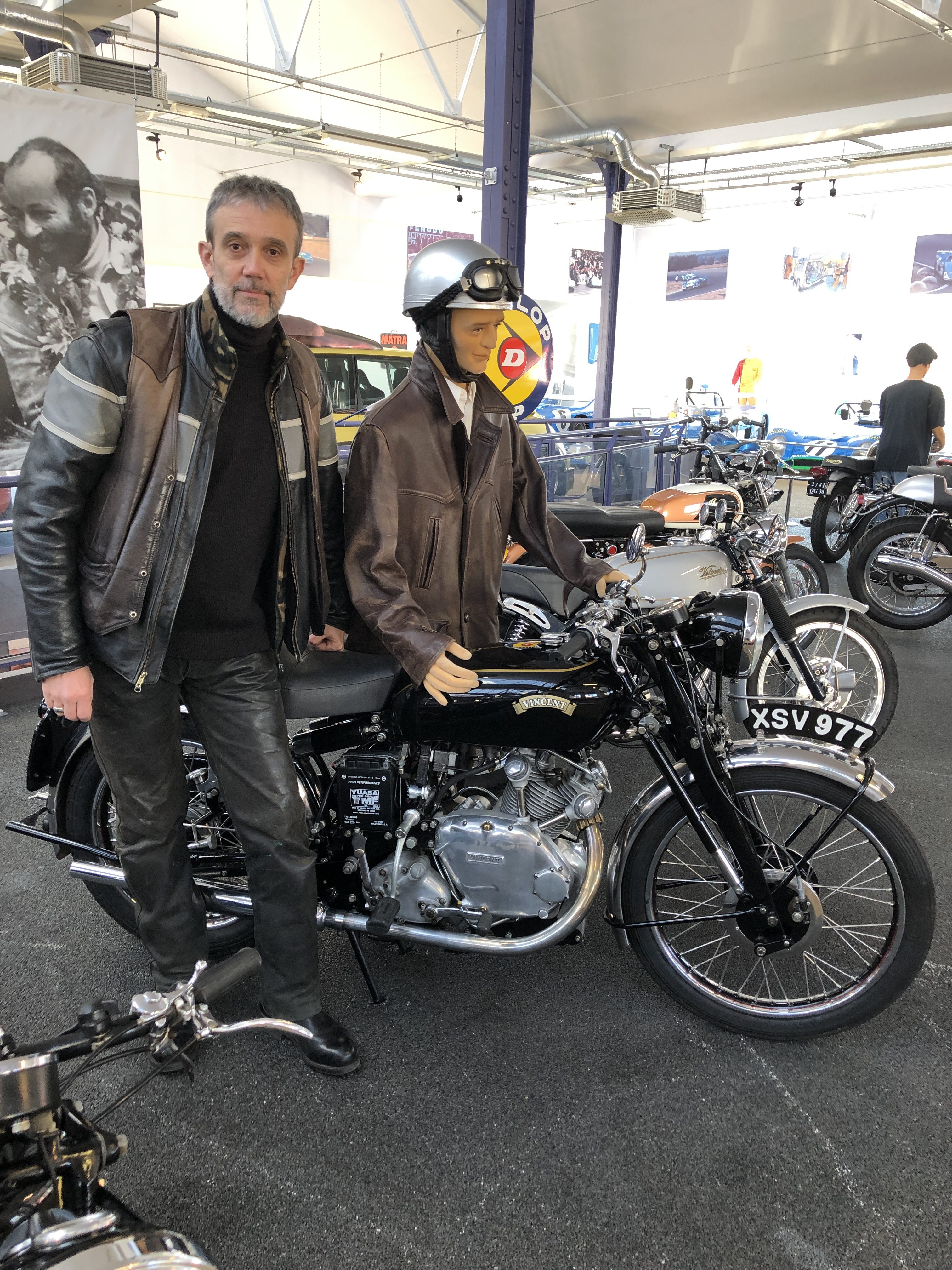 I was so happy to seeing this MATCHLESS G50 SEELEY. The Matchless G50 is an historic racing British motorcycle made by Associated Motor Cycle (AMC). Financial problems at AMC ended production in 1963 and all the tooling and spares were sold to sidecar Grand Prix racer Colin Seeley in 1966. Seeley went on to develop the engine and made his own custom frames to produce a number of G50 'specials' some of which were known as the called the Seeley Condor. These exclusive motorcycles continue to be hand built to this day to individual customer specifications by TGA Ltd, now based in northern France. As well as building motorcycles from new parts, TGA also convert secondhand racing motorcycles for road use.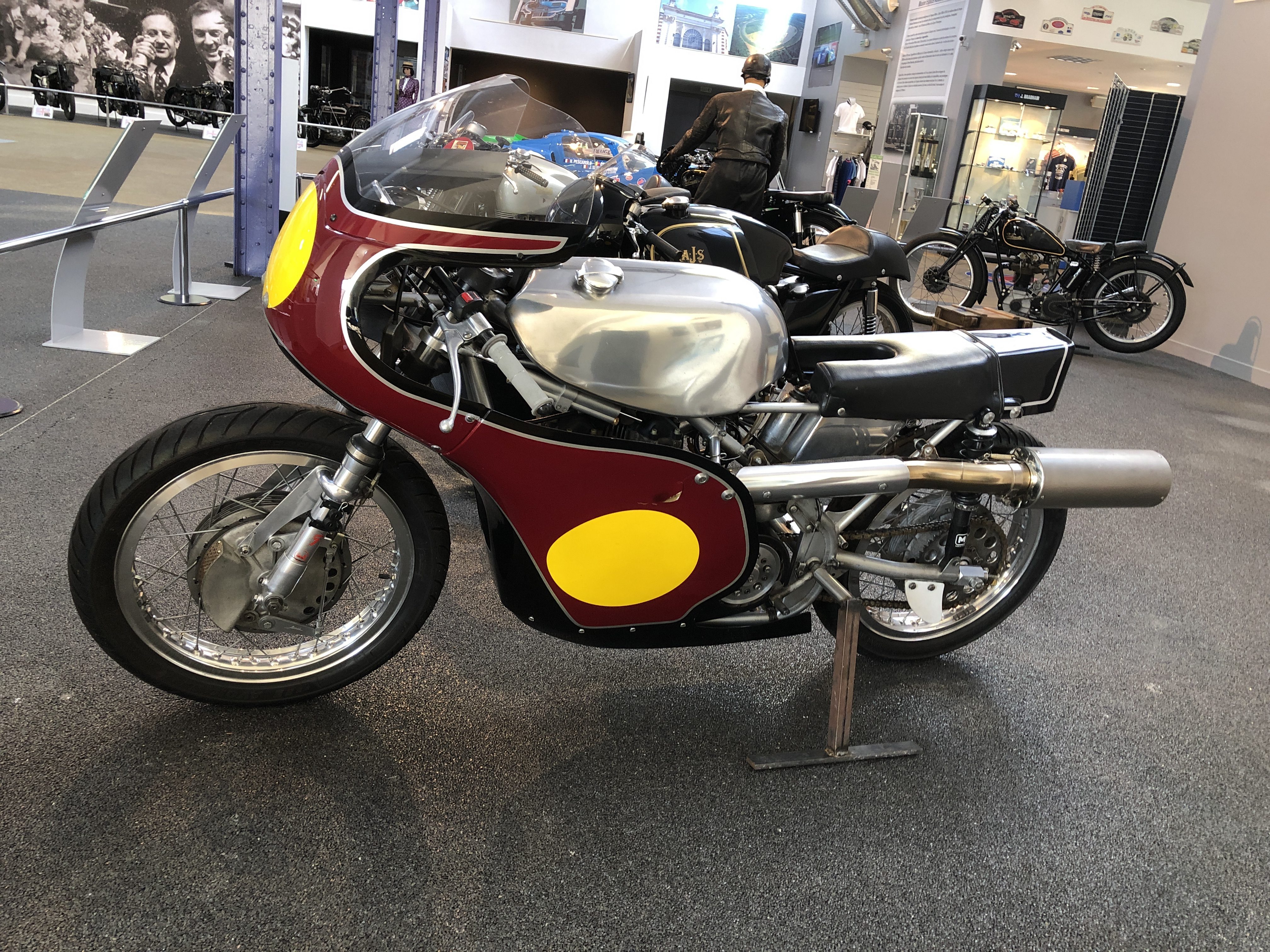 Lost right in the middle of this platoon of old ladies, you could even find… a very rare American Italian British INDIAN VELO 500 of 1971. Incredible!!  Former West Coast Indian distributor and motorcycle magazine publisher Floyd Clymer, acquired the rights to the Indian name in 1967 and made a number of attempts to revive the marque. Clymer worked with two German firms, Munch and Horex, to build prototypes of an updated Indian, but neither of those projects got beyond that stage. Eventually, Clymer succeeded in creating this machine, the Indian Velo 500. It combined an Italian frame and other components with an engine from the British Velocette factory. And in 1969, he offered the Indian Velo 500 to the public. The bike was powered by a 499cc, single-cylinder, four-stroke engine that produced an estimated 34 horsepower at 6,200 rpm. Unfortunately, the Indian Velo came along at a time when the motorcycle world was rapidly changing. Indeed, the year it was first offered to the public, Honda unveiled the four-cylinder 750, and things would never be the same again. Estimates of the number of Indian Velos produced range from 100 to 150 before Clymer's death in 1970 brought an end to the effort.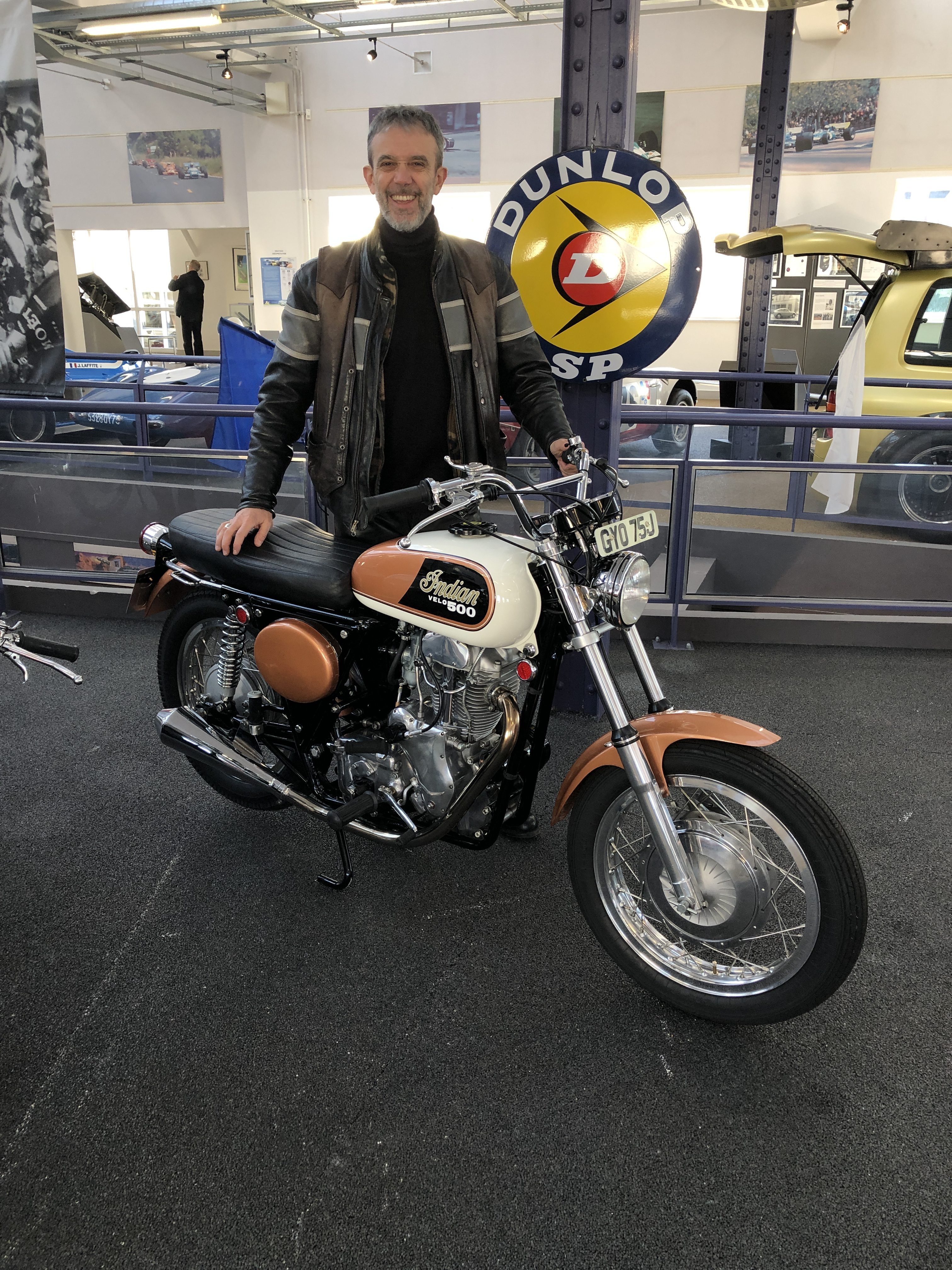 I felt in love with this AJS 7R BOY RACER of 1961. The 7R was a factory road racer produced by AJS from 1948 through 1963. It's 348cc displacement put it in the middleweight, or 'junior' class of racing, and hence the nickname "Boy Racer". With up to 40 horsepower and weighing only 285 pounds, they were fast (120 mph top speed) and competitive on road racing circuits throughout Europe and the British Isles. 7Rs won two World Championships and the Isle of Man TT and many more victories during the mid-1950s.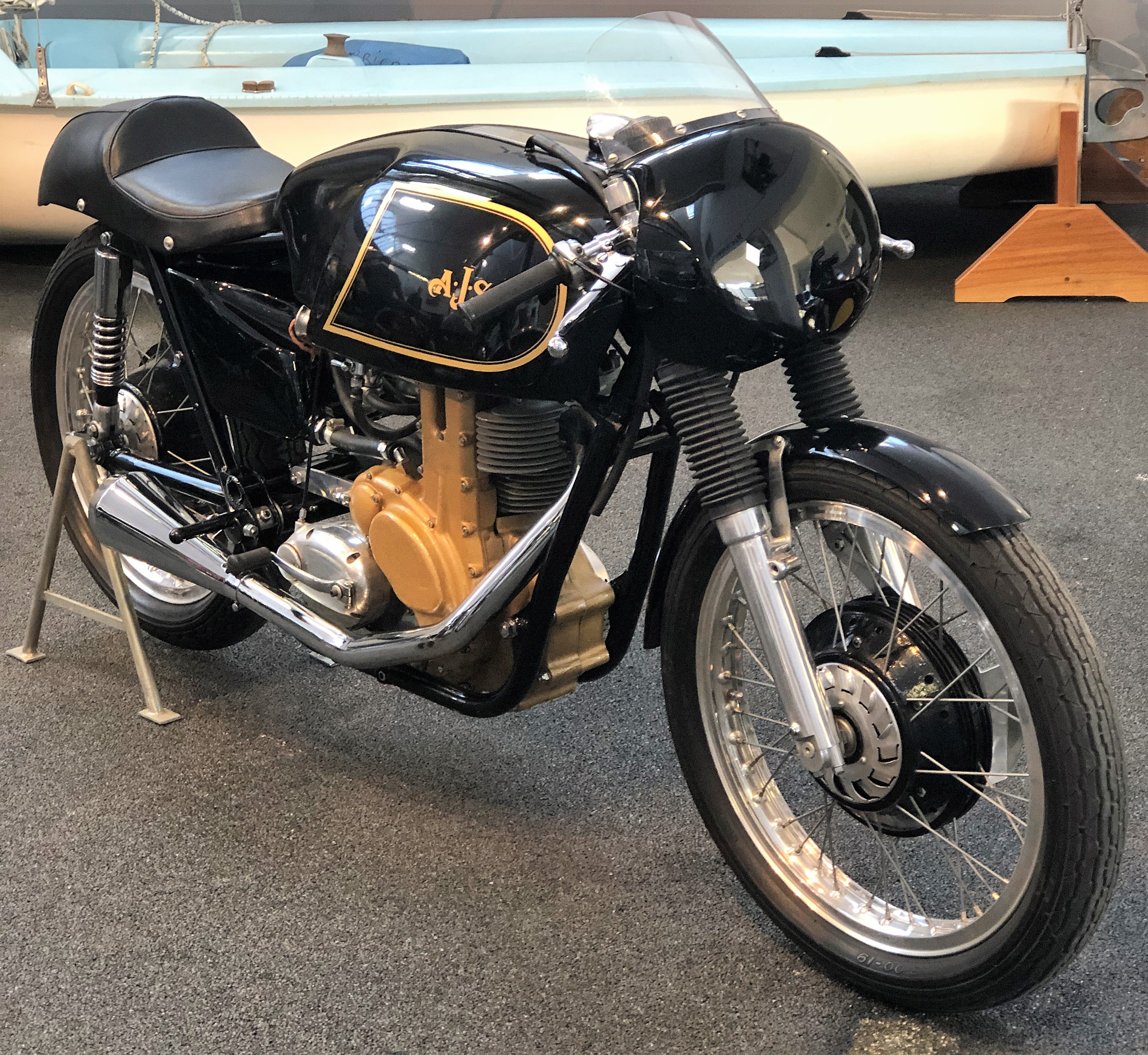 About forty motorcycles are gathered here. They are all in a perfect state. And the great surprise is that 90% of them come from 50 miles around the museum from private individual collectors. Yes, indeed, center of France is very well known for having many classic motorcycle rallies and private collections.
At the end of your visit (which will take you two hours) don't forget to have a look to a very surprising little sidecar that Matra studyied some years ago.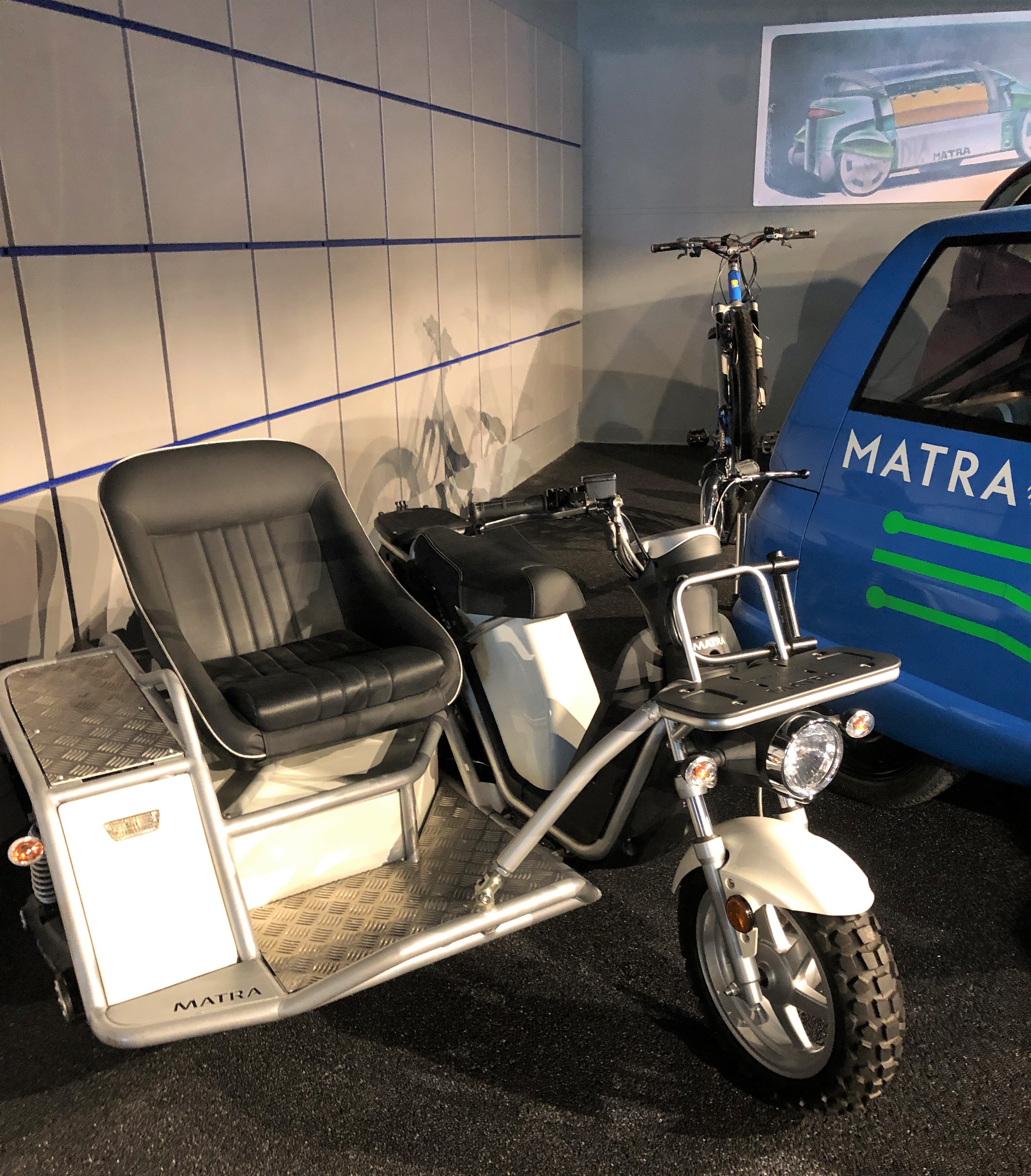 So, next time you will be visiting Paris, we'll take our motorcycles and after a nice ride of two or three hours you will discover this beautiful museum which will show you a part of the French automotive industry's story..
See ya soon on the road, who knows?
Hervé your French biker friend.