Story and Photos by ITN European Reporter Herve' Rebollo
Salut à toi American rider,
And what about an electrical V-Twin for your motorcycle? I'm serious, it's not a joke!!! Yes my friend you now can be an electrical V-Twiner!!
The solution comes from Europe …VEITIS company has an offer for you: an all-electric motorcycle hand built in Britain using exclusively British components to the very highest standards.
The eV-Twin uses the EV Twin power train developed by VEITIS for greater energy efficiency and enhanced power management. Though the continuous power is limited to 11kw, its peak power isn't limited and the torque resultsin great acceleration and a power to weight ratio comparable to a much more powerful bike.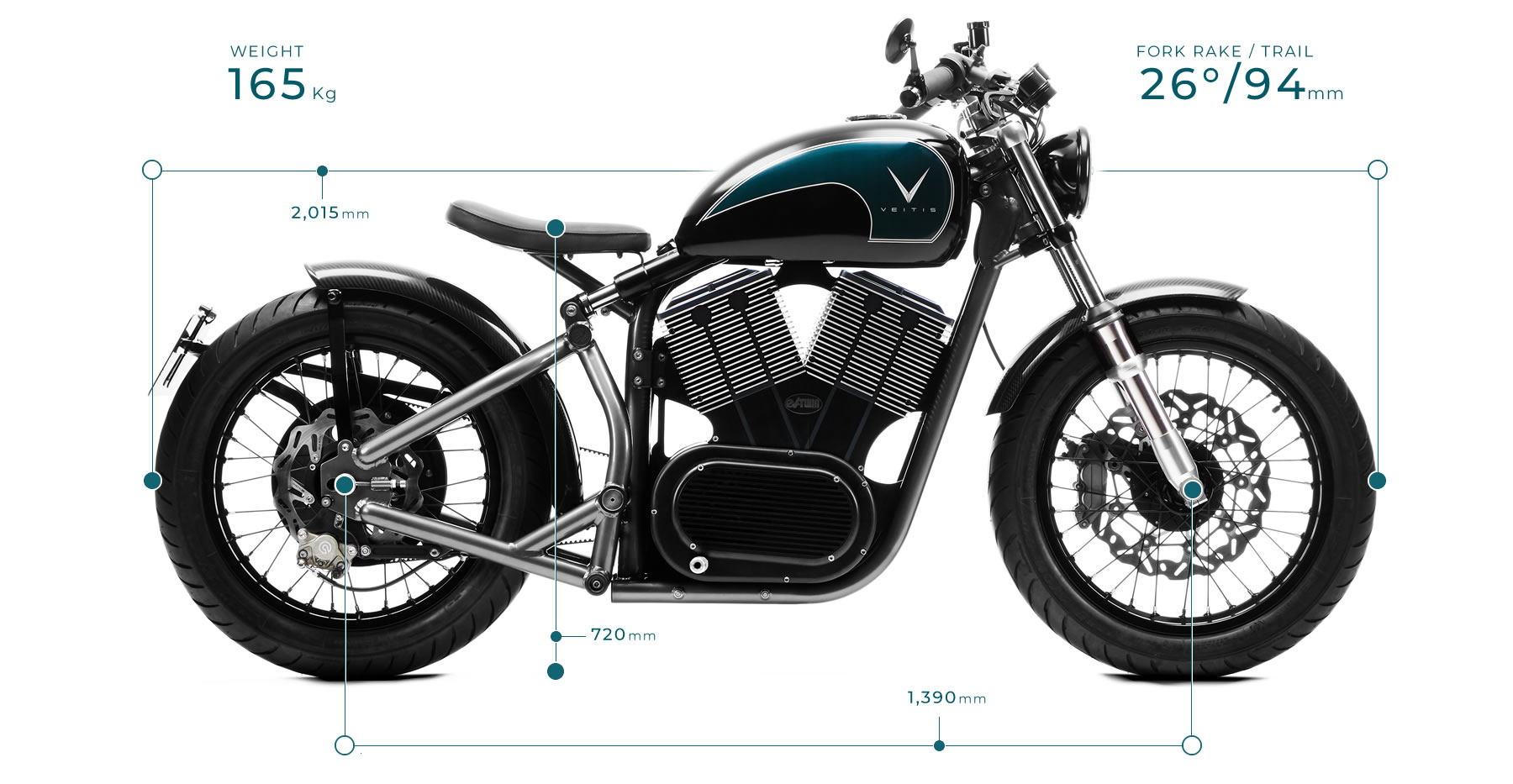 The heart that beats inside the eV-Twin power system is produced by AASHWOODS in the UK.
VEITIS uses their patented Interior Permanent Magnet (IPM) type motor.
Ashwoods IPM AC technology enables the moto to be a third of the size and weight of typical induction and brushed DC motors, while still offering all of the benefits that accompany permanent magnet technology. With a range of standard and bespoke motors available Ashwoods IPM motors are integrated into many materials handling, automotive, off-highway and industrial applications.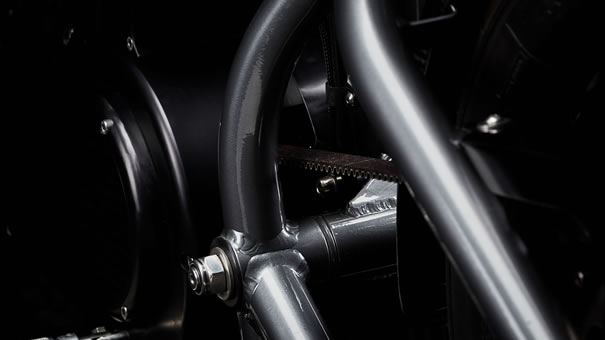 The frame is designed and built by VEITIS design team with extensive experience in building race frames for classic race motorcycles as well as Formula 1 components. The eV-Twin's frame and rear swing arm are constructed from the high tensile 631 tubing range from Reynolds, paired with Ceriani forks that have full damping adjustment, resulting in superior frame and fork performance with classic VEITIS styling.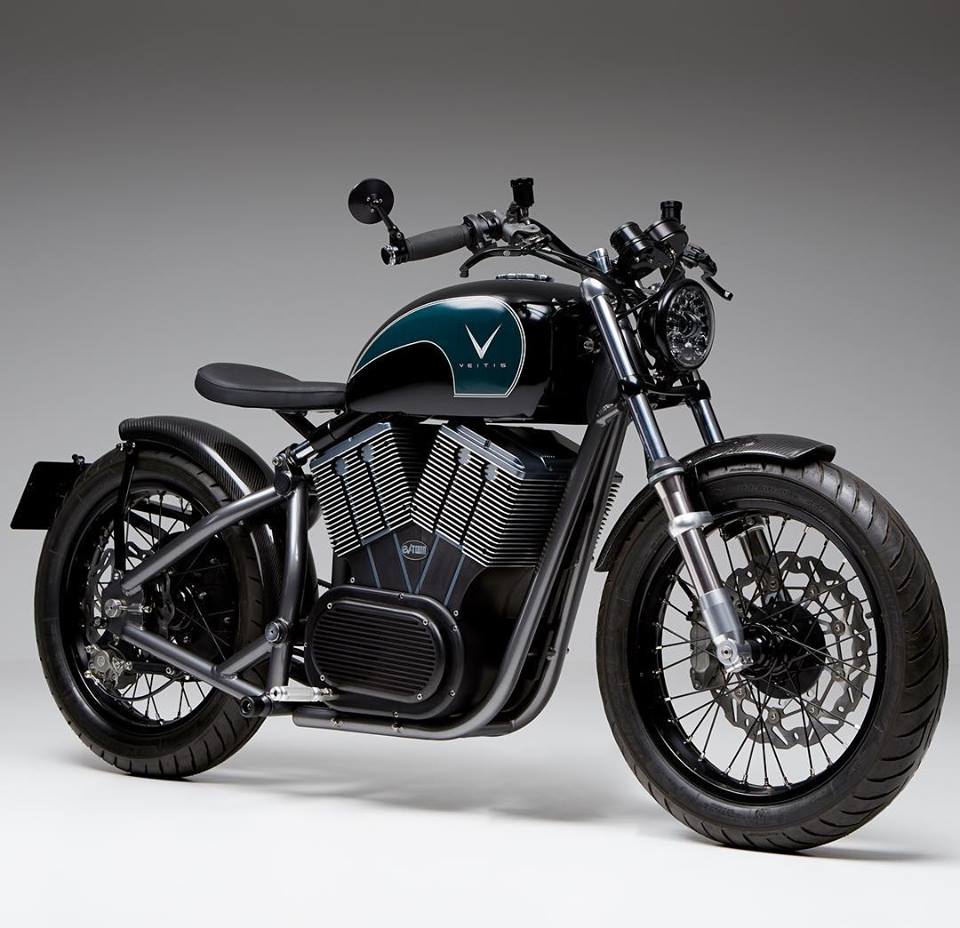 The eV-twin is designed and manufacturing in the UK.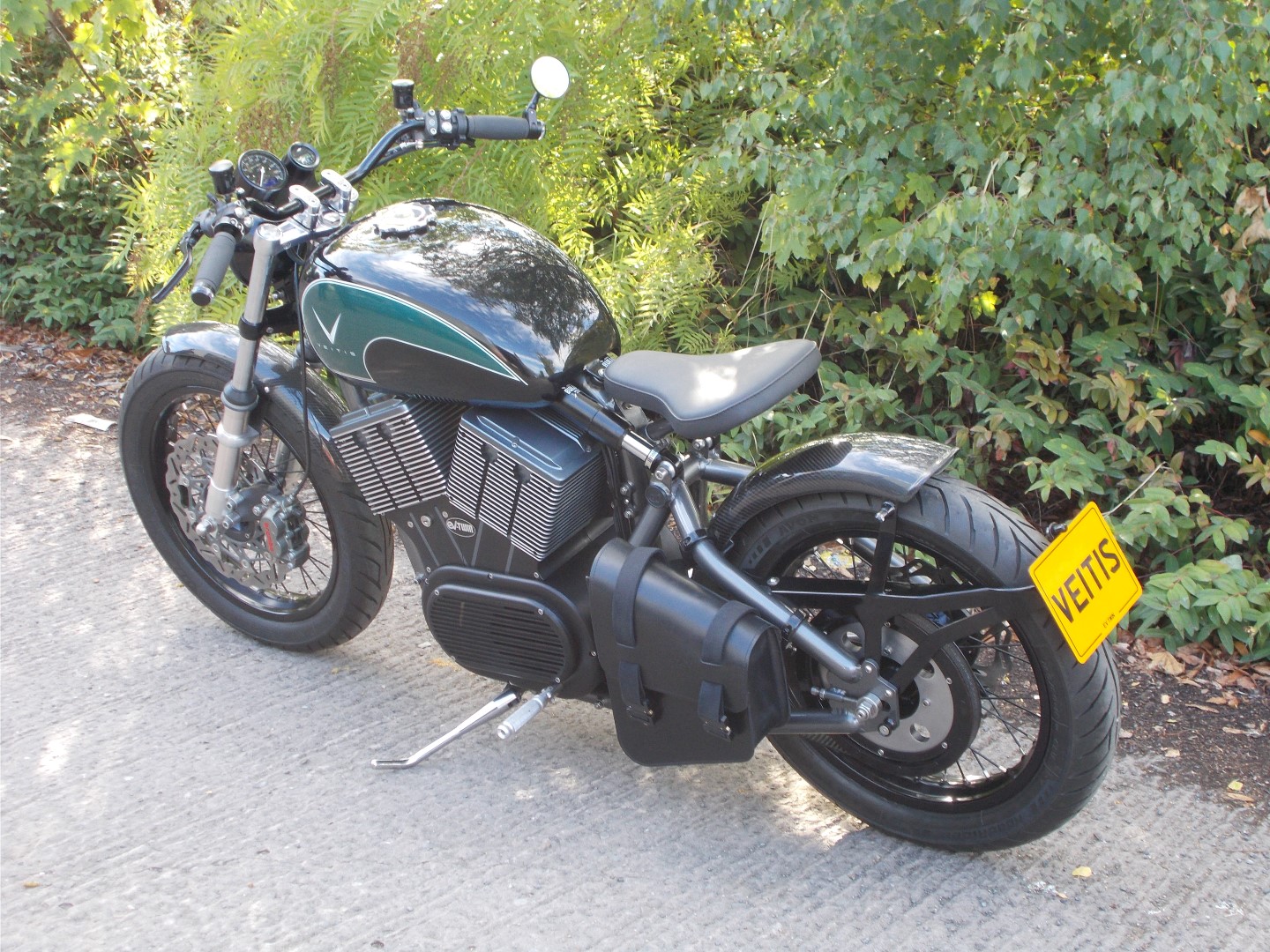 With middleweight dimension and less than 360lb mass, plus well-matched brakes and secure handling at all speeds, the bike would suit a well-heeled enthusiast who wants a sporting yet practical zero-emission two-wheeler, with aesthetic appeal in abundance.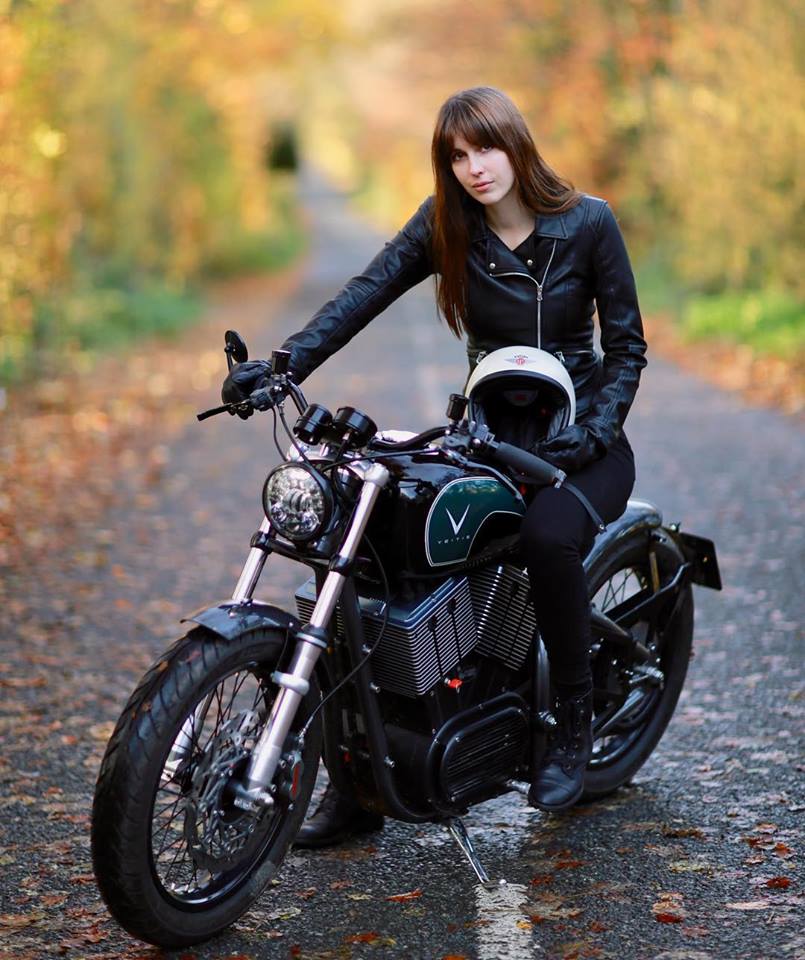 Full on-board charging takes 45 minutes at 1800W and gives a minimum operating range of 100 miles.
Though it might be argued that all this offer limited usability for an outlay of £40,000, the eV-twin is engineered to provide viable transport long after many more roadside petrol pumps have fallen into disuse.
So, VEITIS claims to have reimagined, redesigned and re-engineered a motorcycle for the 21st century. Yet at first glance its British-built eV-Twin looks pretty conventional (even traditional) with styling somewhere between a US-style flat track racer and a custom bobber (a type of stripped-down street bike).
An IEC 62196 Type 2 recharging socket lives beneath the dummy fuel filler cap, and the motor generates recoverable energy during deceleration, transmitted via an inverted-tooth belt drive from the rear wheel.
The eV-Twin project originated a couple of years ago, when VEITIS company founder and MD Steve Smith replaced the engine of his 1953 BSA Bantam with an electric unit in a Harley-Davidson-style V-configuration.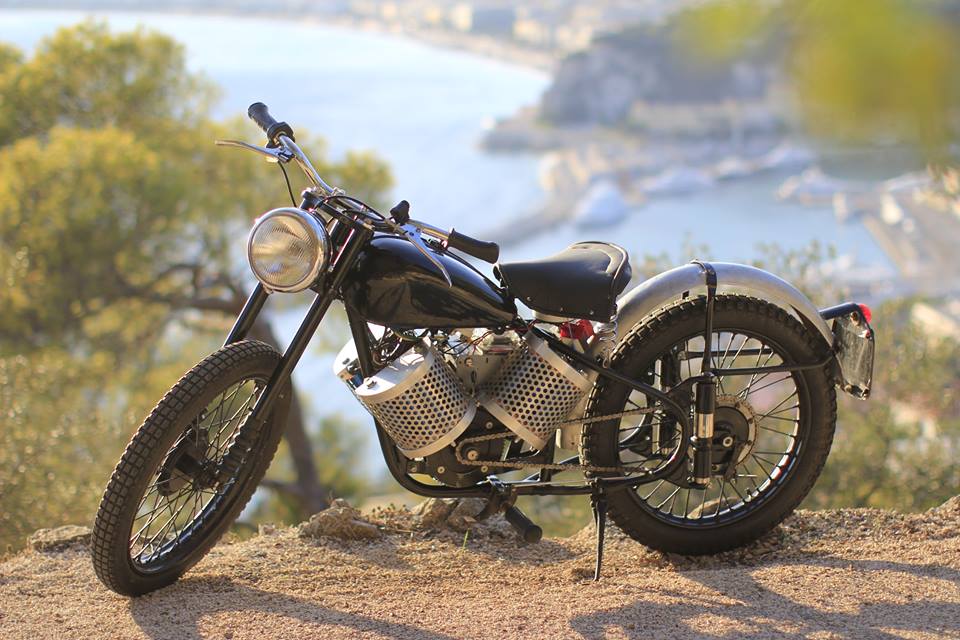 The facts
Veitis eV-Twin electric motorcycle powered by permanent magnet AC motor. High-tensile steel tube full cradle frame with cantilever rear suspension and 35mm telescopic front forks.
Price on/sale £40,000/now (3 months build time)
Power/torque 6kW constant power (16kW peak @ 2,559rpm), 43.42Ft/lb @ 1,410rpm
Top speed 75mph, limited electronically
Acceleration 0-60mph in less than 5sec (estimated)
Fuel economy 100 miles from full charge, which takes 3 ¾ hours using on-board 1800W charger. Recoverable energy under deceleration.
Co2 emission Zero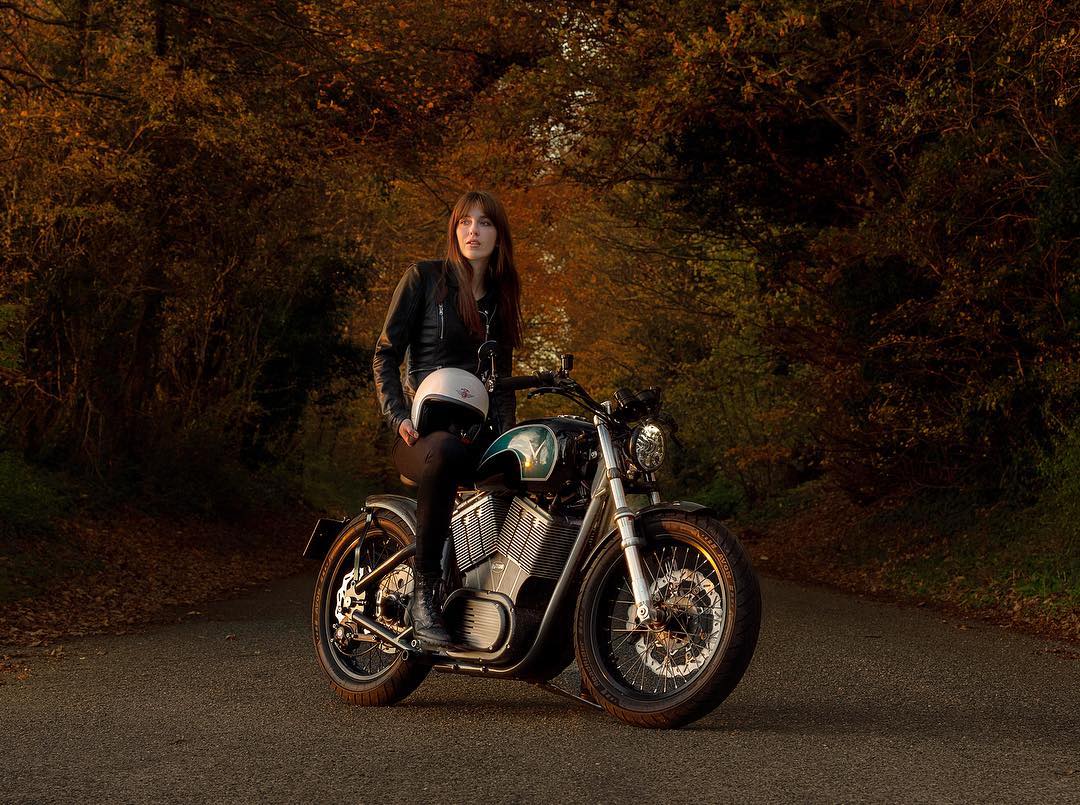 Visually outstanding and high in traditional engineering appeal, this VEITIS bike is an excellent reference point for combining old and new technologies that should improve in both range and performance as technology advances.
So if you are interested in buying one of these URO (Unidentified Rolling Object) have a look there: http://www.veitis.com/default.aspx
And if you do it, please send me some pix, I wanna see you riding your new bike during the next Sturgis bike week.
Electrically you!
Hervé, your French friend.