Chicago — February 13, 2017 — J&P Cycles, the world's largest aftermarket motorcycle parts and accessories retailer, celebrates the naming of a new King of Custom Motorcycle Builders, Nick Beaulieu of Windham, Maine. Beaulieu earned the title during the J&P Cycles Ultimate Builder Custom Bike Show, which announced the winners at the Progressive International Motorcycle Show in Chicago on Sunday.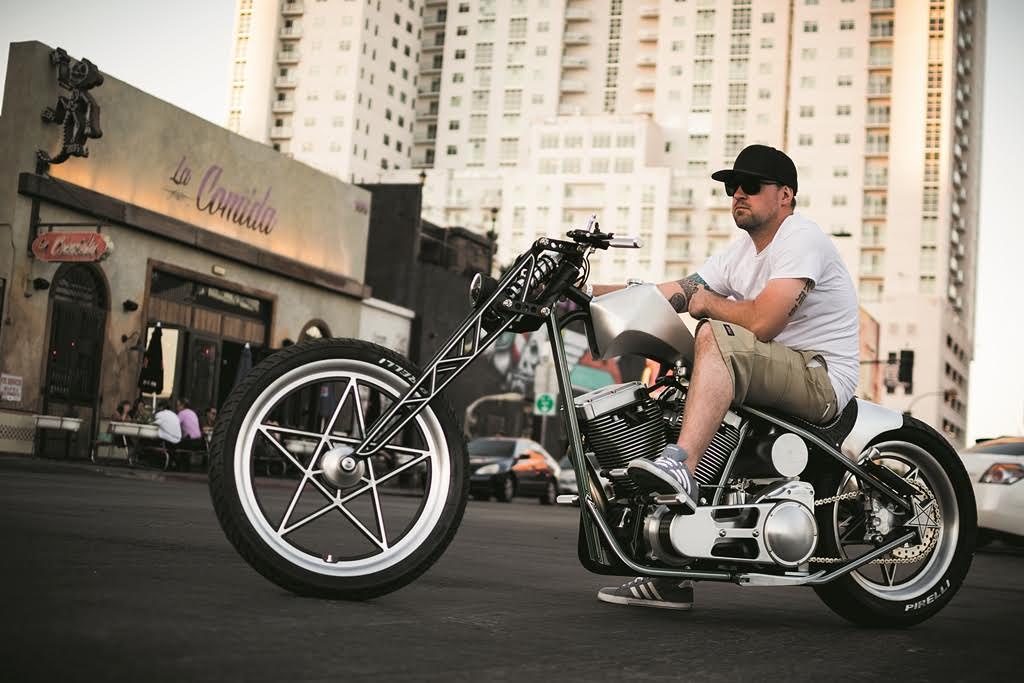 "Winning such a prestigious competition is something I've dreamed about since I was a teenager," said 30-year-old Beaulieu. "Thanks to J&P Cycles for making this a reality. I'm bringing this cup back to Maine!"
Beaulieu's masterpiece earned him the title King of Custom Motorcycle Builders through its originality and unique styling. In Beaulieu's words, "custom girder front end, S&S Motor, pentagram wheels and some bad ass aluminum work by my buddy, Ray" made the bike a winner. To those uninitiated to custom motorcycles, the bike is a sleek, monochromatic, beauty that looks like it is barely more than two wheels, a motor and a fuel tank.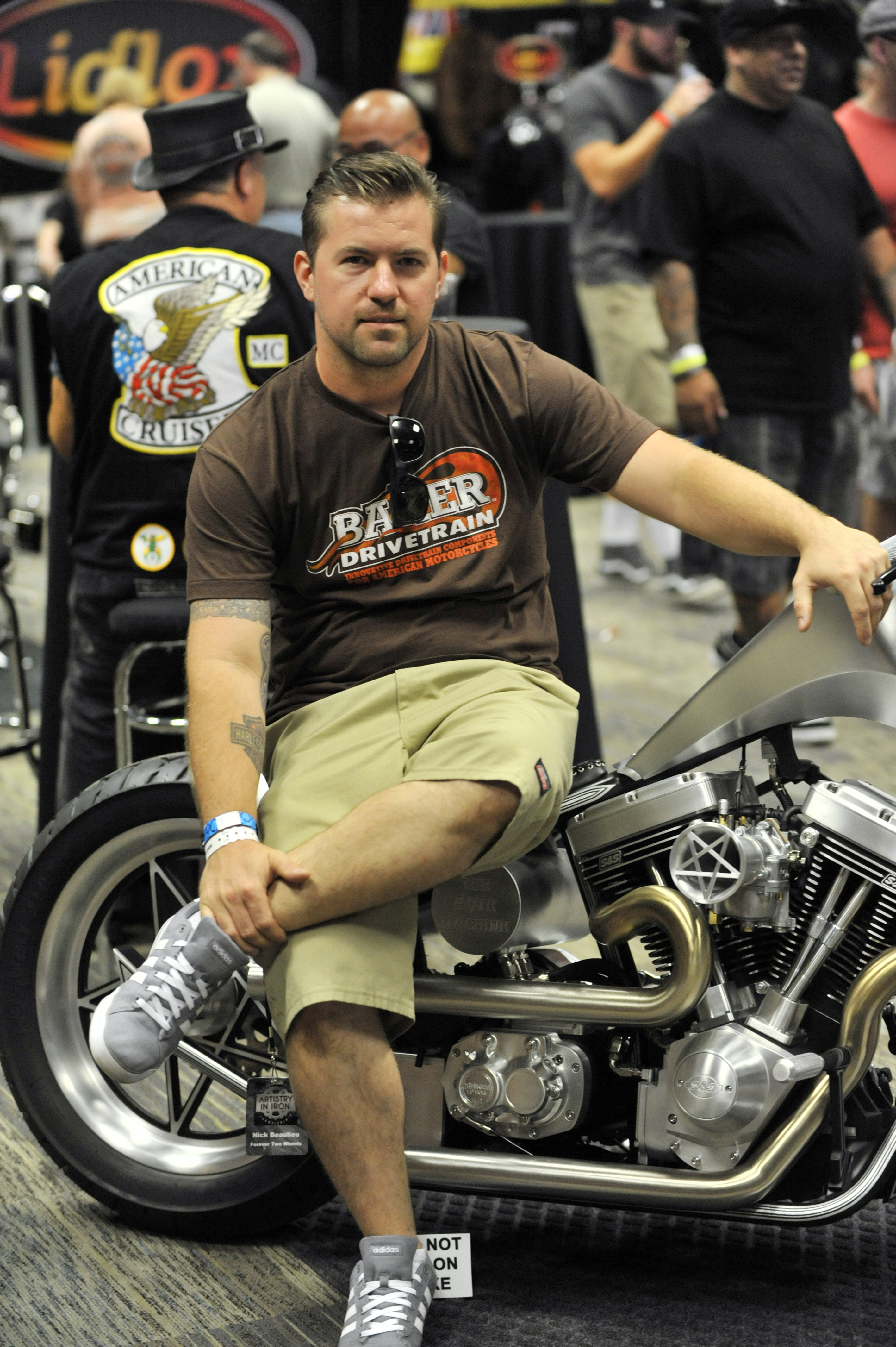 The judges, noted editors of Hot Bike and Cycle Source magazines, applauded Beaulieu's  "less is more" approach, the clean, smooth lines of the bike, and how his  hard work brought it together in 60 days.
The J&P Cycles Ultimate Builder Custom Bike Show is the largest motorcycle show in the country, with a seven-city showcase for custom motorcycles that featured over 350 entries.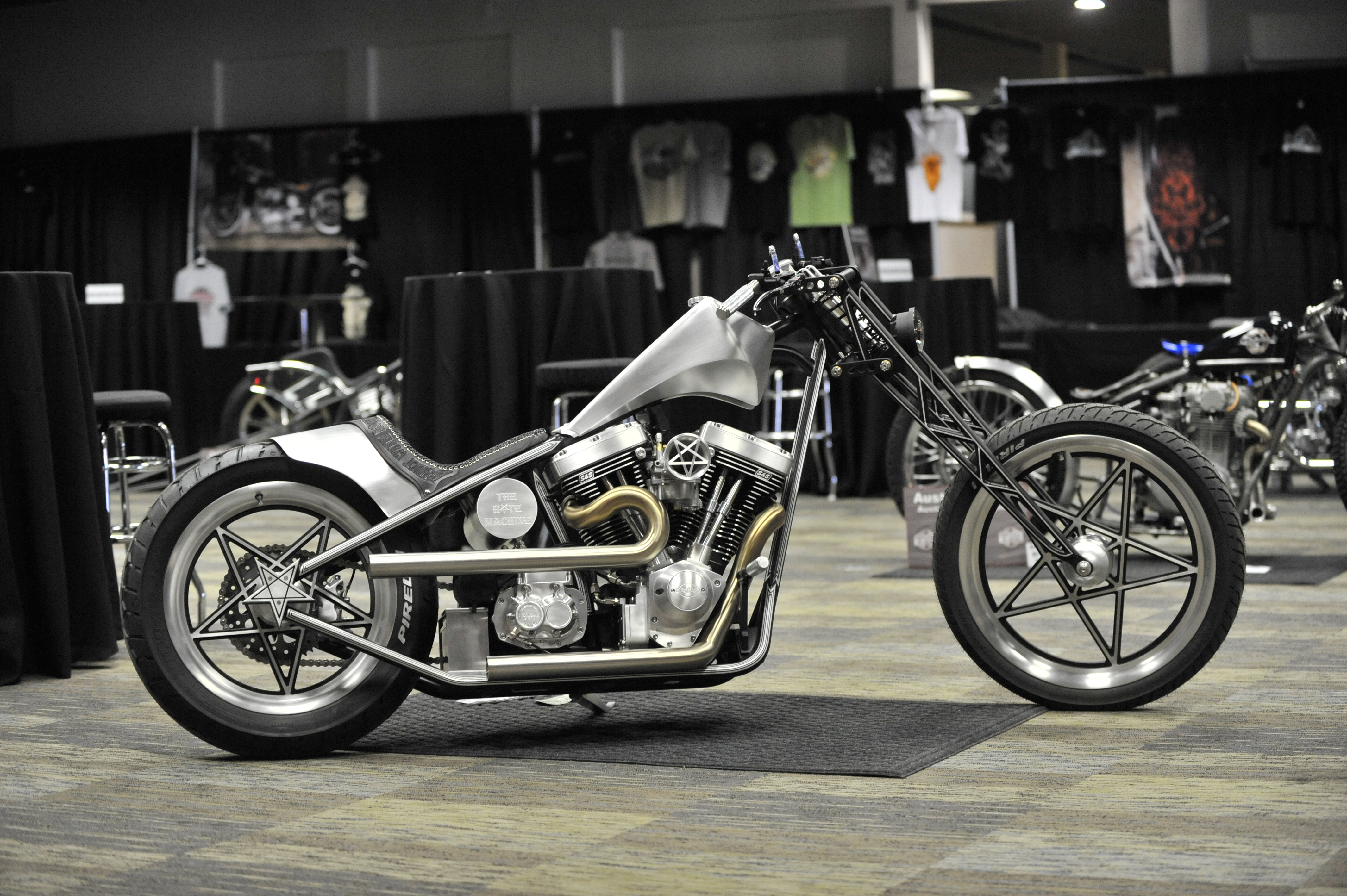 "Since J&P Cycles' founding, we've supported people who love motorcycles. Whether they enjoy building custom bikes, traveling cross country, or carving through twisties, we deliver what makes their rides special," said Zach Parham, vice president and general manager of J&P Cycles. "It's clear that Nick has a passion for cool motorcycles. We're proud to name him King."
Along with thousands of other people who love to ride, the King shops at JPCycles.com.
About J&P Cycles: Founded by John and Jill Parham in 1979, J&P Cycles is the world's largest online aftermarket motorcycle parts and accessories retailer. J&P Cycles operates retail locations in Anamosa, Iowa, Daytona Beach, Florida, and Sturgis, South Dakota. Known for their legendary customer service and technical support, the company's Rider Service Center is located in Daytona Beach, Florida. J&P Cycles supports motorcyclists with pop-up retail locations at over 20 motorcycle rallies, races and events throughout the U.S. each year.
Low res image attached.
Caption: King of Custom Motorcycle Builders, Nick Beaulieu of Windham, Maine, sits on his award winning motorcycle. Beaulieu earned the title on Sunday, Feb. 12, 2017, during the J&P Cycles Ultimate Builder Custom Bike Show, which announced the winners at the Progressive International Motorcycle Show in Chicago. (Photo/ Tank Bilt, Las Vegas)
News Release distributed by Steve Piehl, Authentic CX, LLC, Customer Experience and Communication