Story and photos by Marilyn Stemp
The 45-minute flight from Miami to Havana is a time machine, that's a fact. Upon arrival passengers are instantly thrust into a time warp that juxtaposes one's own reality with mind-bending cues from the 1950's. And it's not an unpleasant sensation.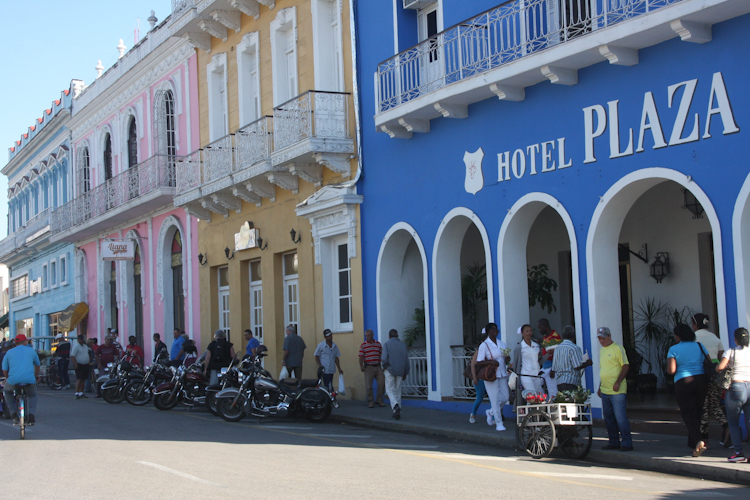 Thanks to the recent easing of the embargo, Americans are now learning what Canadians in particular and Europeans in general already know: Cuba is the place to go. The bonus for Americans? This exotic, historically impactful and charmingly weird locale is literally right in our backyard.
Our group of six riders signed up for a MotoDiscovery discovery of Cuba and it's fair to say none of us left unimpressed. Our guide, Luis Enrique, a past president of the Classic Motorbike Club in Cuba, is likely the best-connected Cuban Harlista (Cuban Harley rider) in the country. Luis is one of the riders that appeared in Cuban Harlistas, the Art of Harley-Davidson Maintenance in Cuba, an Italian-produced film made in 2009. There are only about 66 Harleys in all of Cuba and Luis knows where they are. Government tourism rep Alex, and our Denzel-Washington-look-alike driver Jorge, completed the group.
First impressions revealed that Cuba exists in a state of gentle decay. It's often brightly colored and kept tidy clean but it also feels accessibly honest in its benign neglect and inconsistent infrastructure. Things seem to work, say, 80% of the time. No one notices the other 20%.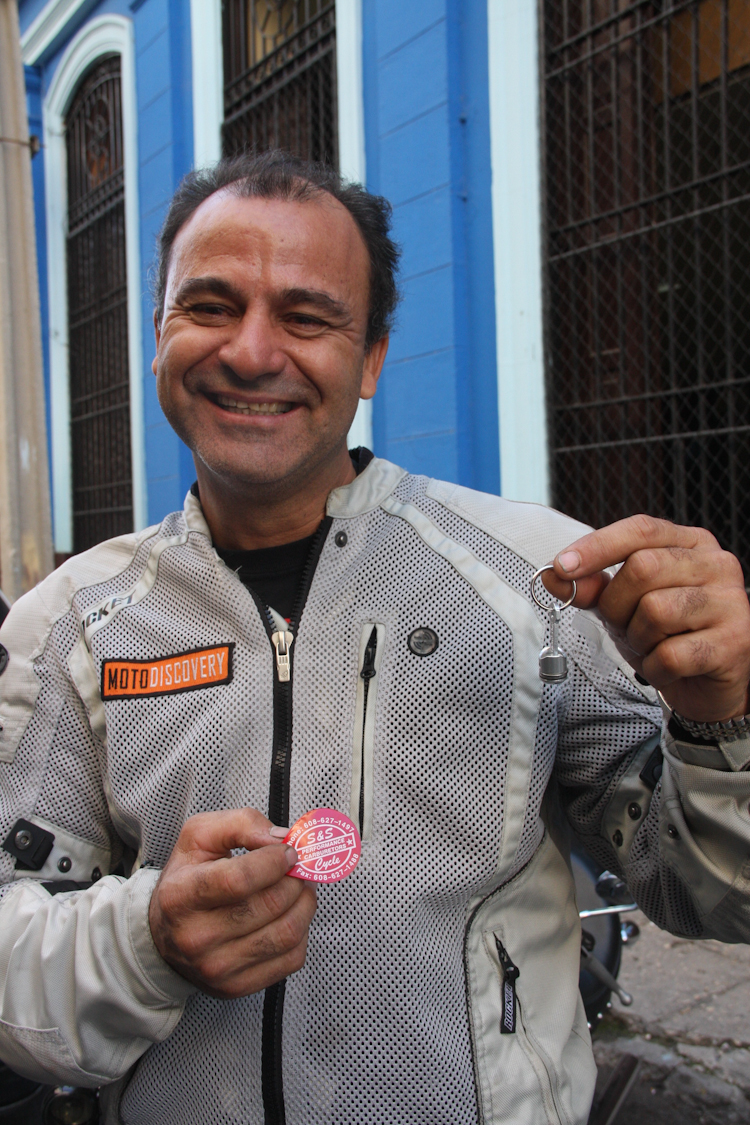 Another early impression: prominence is given to the plentiful monuments that pop up on roadsides and in public places. Plaza de la Revolutión and the Che Guevara Memorial are massive spaces. Civic areas are common and town squares are prevalent. The weather is pleasant and tropical so people are out and about in them, too, gathering, talking, having coffee.
We were made welcome as Americans but even more so as Harley riders. In fact, never have I felt more noticeable on a motorcycle! From toddlers to grandmas, heads turned and hands waved at the rumble of V-twin exhaust everywhere we went. I decided that this enthusiastic response revealed an ingrained mechanical sensibility among Cubans. In a country where there are probably as many horses as cars, the internal combustion engine is duly honored and much appreciated. And more than that, Harley-Davidson motorcycles in particular are not only recognized but revered. This is somewhat ironic when you consider they're an overt symbol of American imperialism, a fact regular Cubans seemed unconcerned with.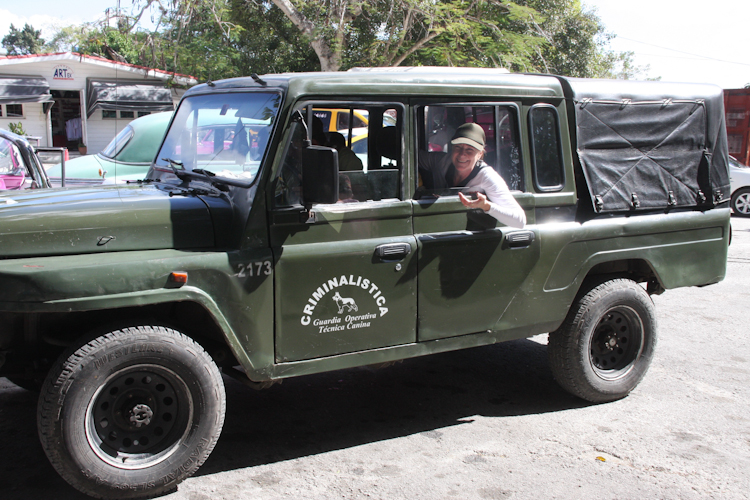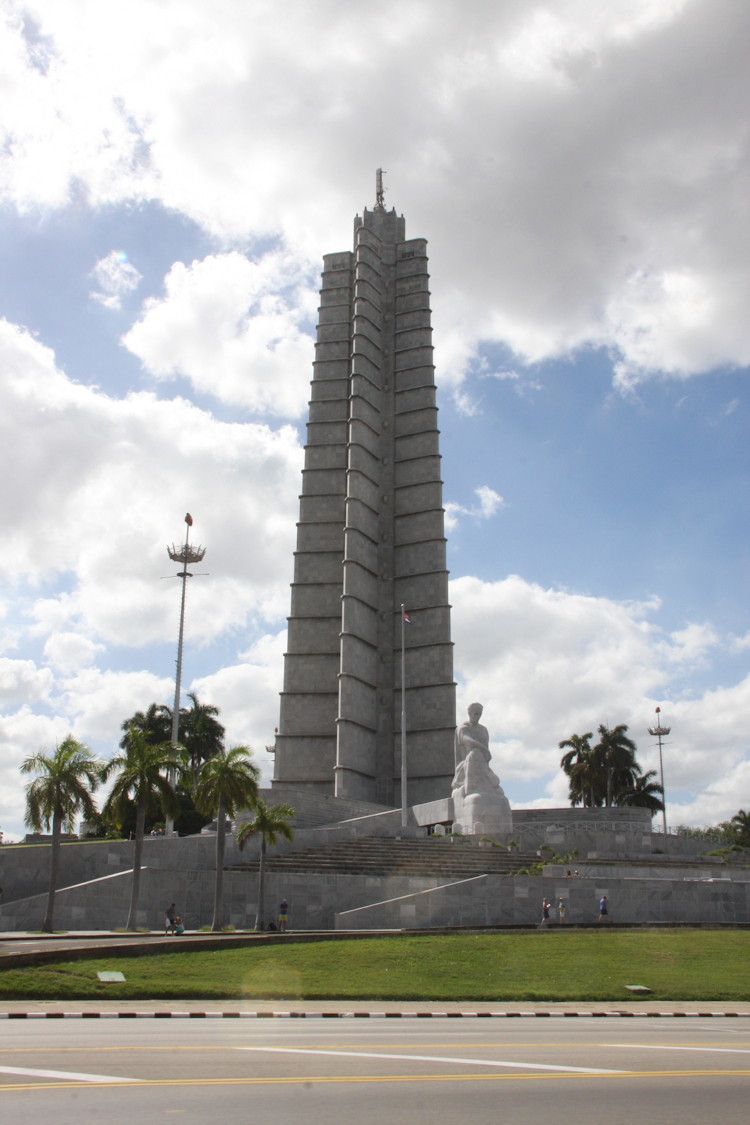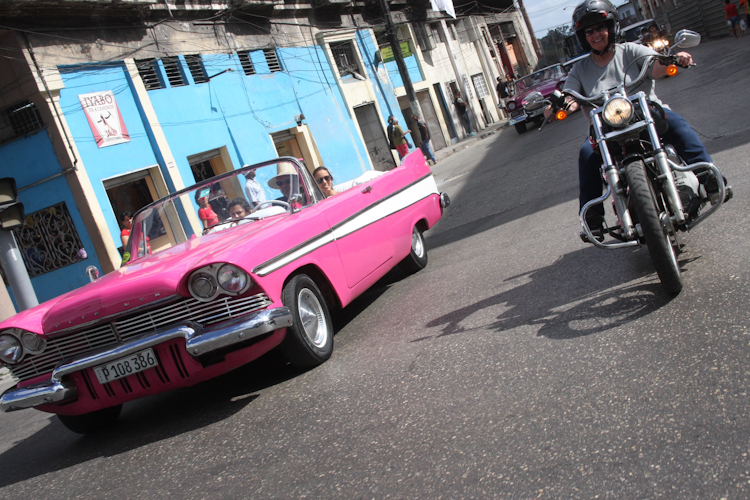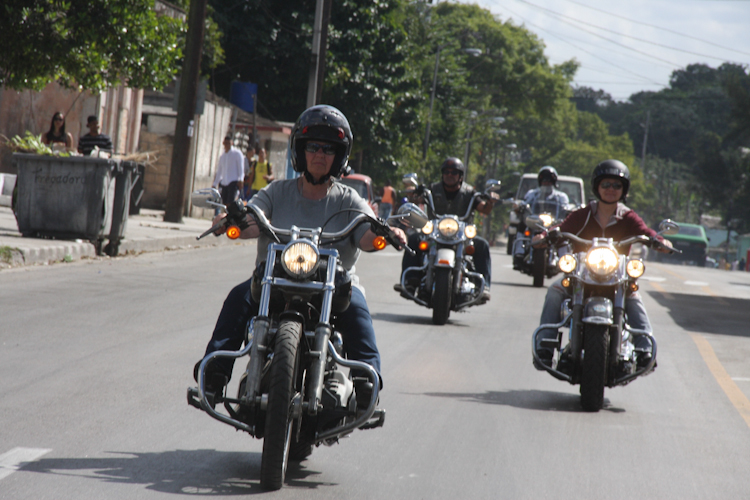 Our route covered the central part of the country, including Havana, Playa Larga, Trinidad, Cienfuegos, Camaguey, Cayo Coco and Santa Clara. Time travel took us through 500-year-old Spanish Colonial towns, Ernest Hemingway's sandbox, and the casino playground of mid-century mobsters, to the scene of the Bay of Pigs invasion and remnants of sugar cane plantations. We navigated cities and small towns, often skirting the sea, getting a taste of the Atlantic Ocean on the north and Caribbean Sea on the south. There are miles of pristine coast but scant attention to the roads lining it.
Road surfaces can change in a flash and to American eyes roadways are stark in their lack of signage. There are no commercial businesses hence no commercial signs, just civic messaging that touts revolutionary leaders, significant dates and quotes from Fidel. Recognizable images of Fidel, Camilo Cienfuegos and Che Guevara abound. This signage serves another purpose: people gather, apparently patiently, in the shade cast by revolutionary billboards waiting for meandering public transportation that might take many forms.
Horse-drawn wagons and carts are common, as are scooters and small-cc motorcycles of various foreign marques, many rigged for extra passengers and cargo carrying – and often exhibiting a creative use of additional wheels and lighting options. Women rode side-saddle in tight skirts, merchants hawked wares, and three-wheeled bicycle taxis filled town squares. We encountered fork lifts and wheel barrows, jeeps and military cargo trucks, state-operated tour buses and of course, many classic American cars.
Plenty of people ride horses or walk, carrying with them a zany assortment of loads: milk cans, buckets, beer kegs, suitcases and machetes. We encountered rice farmers spreading rice on the road to dry and have the husks removed by tires and hooves. We stopped to meet sugar cane harvesters and passed mango and banana farms. But tourism is Cuba's biggest industry.
Our accommodations ranged from approachable to unexpected including people's homes (casas particular) and an all-inclusive beach resort. We were invited into homes for coffee and taken to workshops to witness firsthand the challenges of motorcycle maintenance in a country where spare parts have been non-existent for decades. Ingenuity reigns in jury-rigging equipment, too. More than one Cuban praised Popular Mechanics as a valued source.
Time in Cuba seems to move without frenzy and with easy purpose. It's island time with a twist. And it's generally safe. Short of an occasional street hawker hitting up the obvious turistas, it feels comfortable.
And Cuba also feels ready: perched on the edge of monumental change. Groups of Wifiteros – young people with smart phones – are prevalent anywhere a wi-fi signal might be snagged. As some restrictive regimes have learned, especially in this global age, people simply won't be denied access and information. That includes Cubans.
There's so much more that could be said, about the complicated history between the U.S. and Cuba, the nature of socialism vs. capitalism, or how such things do or don't affect people's daily lives. But it might be more instructive to look at the pictures and get a feel for the place, instead.
Best moments? There were many, but one afternoon stands out. Luis made at stop at a small corner bar in Havana and it was there we met Ernesto Guevara, Che's son, a gregarious and delightful man. His easy welcome and ready smile made us comfortable, and the Harley-Davidson 45 hanging above the bar—surrounded by signs that honors an American icon—was as surprising as it was paradoxical. Yes, motorcycles have the power to level the playing field but if they've connected more disparate segments of humanity than they did that day, I don't know about it.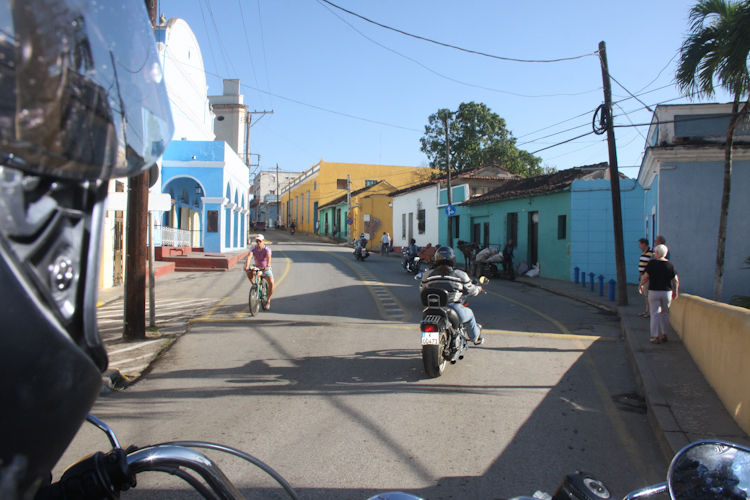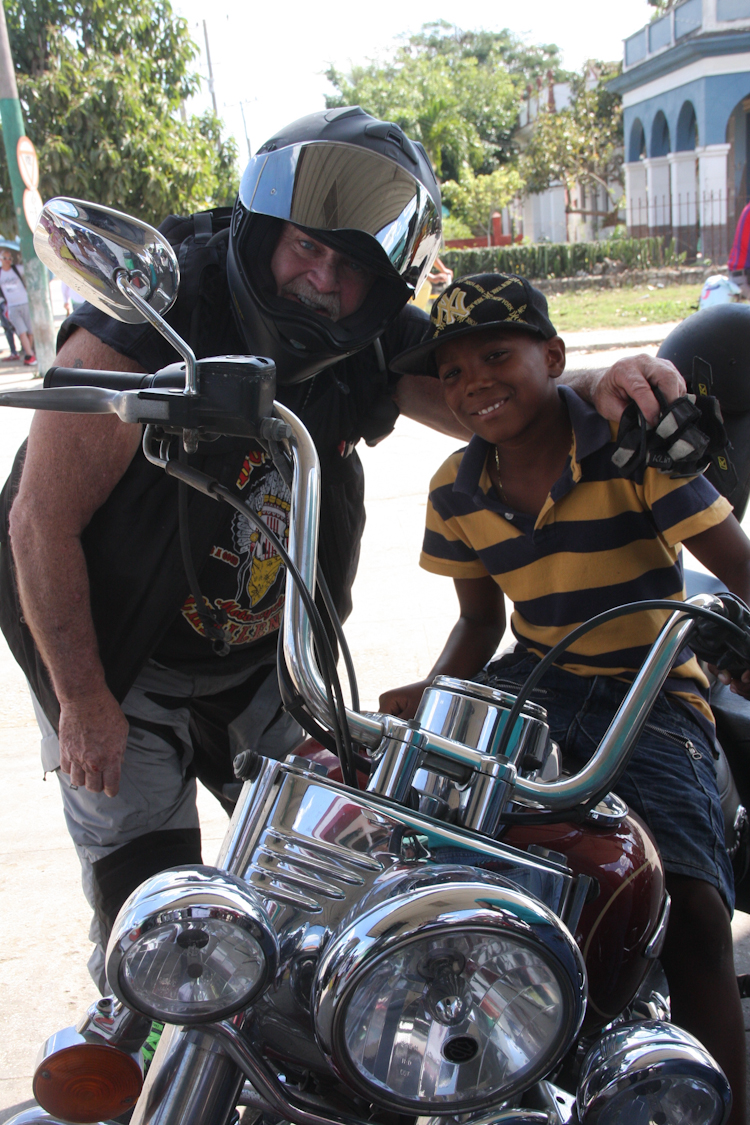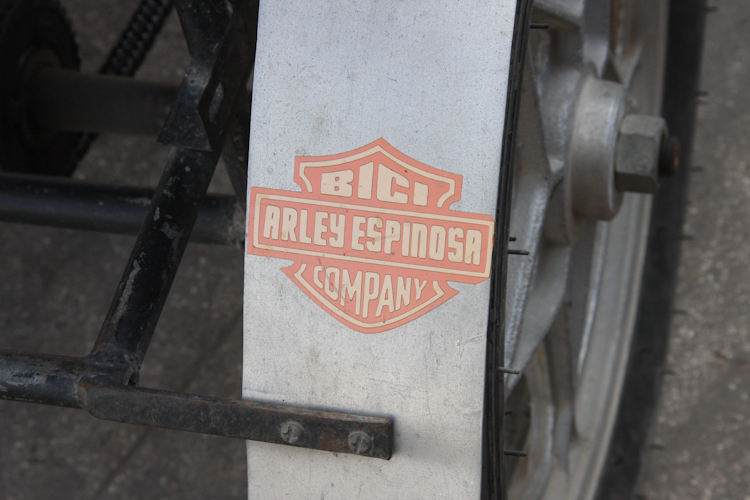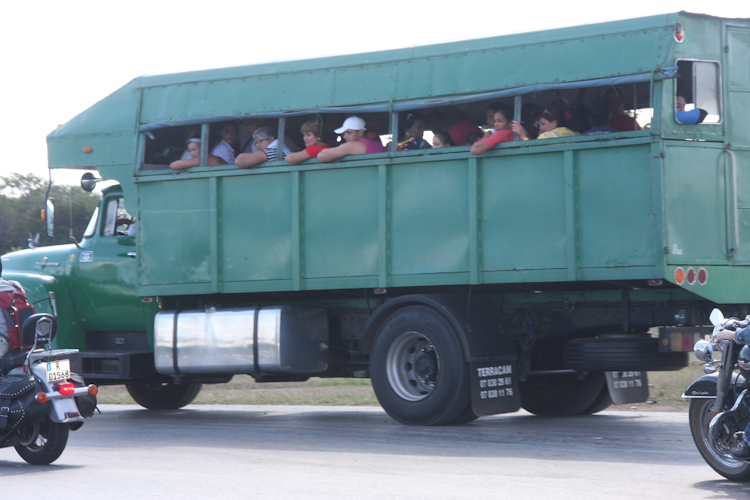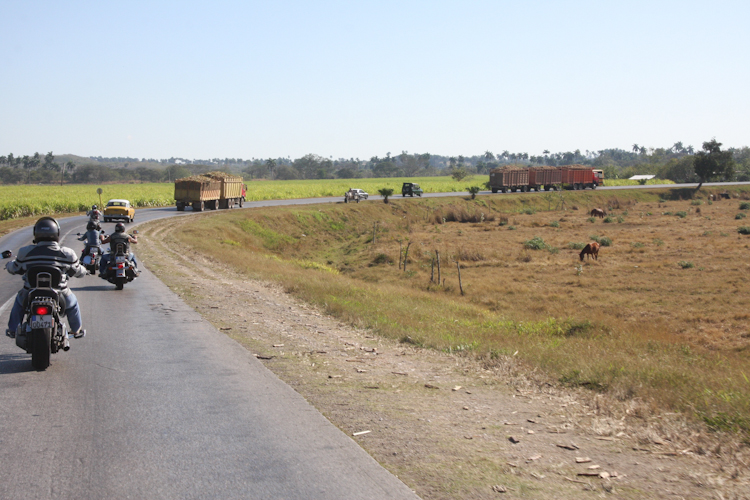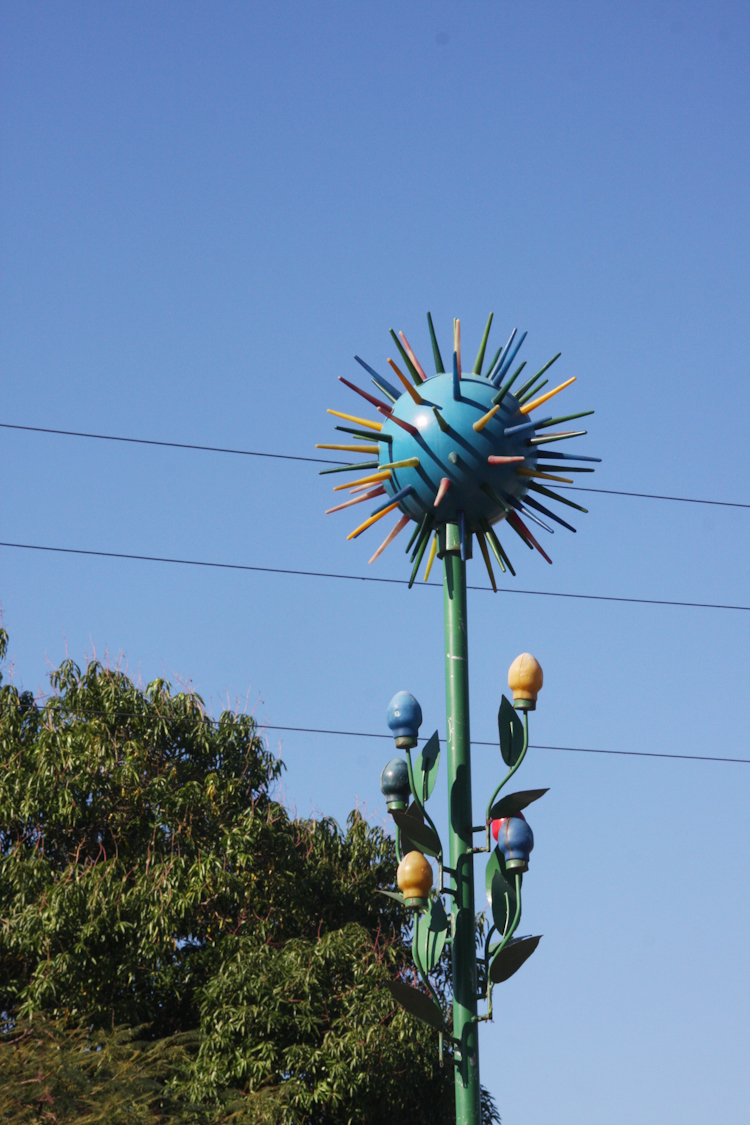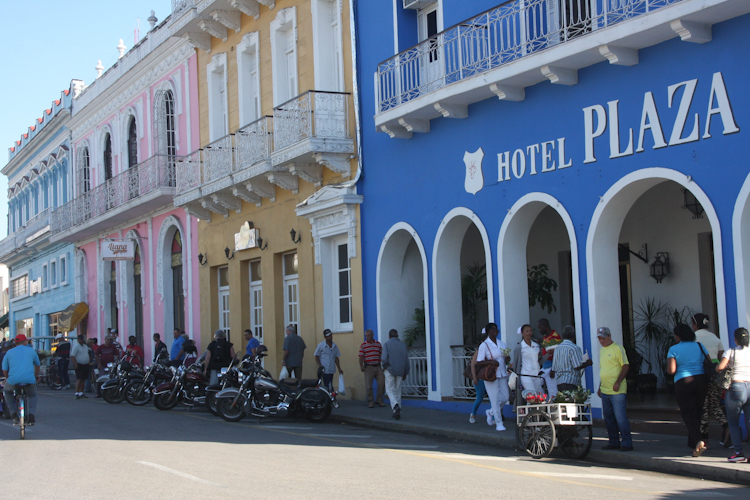 On our last night in Cuba, Luis welcomed us to his home for a dinner party on the veranda with his friends and family. The roasted pig was carved, wine and rum flowed, and cigar smoke wafted across the table into the tropical night air. It was lovely.
No question about it, riding bikes with Luis, enabled by MotoDiscovery, made the trip richer and more immersive than it might have been had we hopped off a cruise ship or simply flown into Havana. I'd recommend it. But however you choose to visit Cuba, do it soon. Before it changes too much.
_____________________________________
Editor's Note: Companions on the Cuba trip and pictured in the images are: Sue Super, Dan Super, Karen Erby, Phil Erby and Greg Johnson. Watch for Greg's version of the story in an upcoming issue of Thunder Press, with images by M. Stemp, of course.