For Immediate Release: Küryakyn Announces Strategic Brand Alliance with Sturgis Buffalo Chip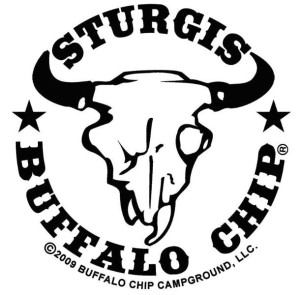 Somerset, Wis., June 17— Küryakyn Holdings, LLC™, a leading manufacturer of premium motorcycle accessories, is proud to announce the signing of a landmark three-year strategic sponsorship with the Sturgis Buffalo Chip®, site of the "Largest Music Festival in Motorcycling." The agreement is effective immediately and runs through the 2017 Sturgis Rally, making it the longest premium sponsorship between a motorcycle aftermarket parts manufacturer and the Buffalo Chip since the campground's founding in 1981.

"We are delighted to welcome Küryakyn to the family of premium brand sponsors of the Sturgis Buffalo Chip," said Rod Woodruff, Sturgis Buffalo Chip President. "Our brands will serve as the perfect complement to one another because, like our venue and event, Küryakyn and its brands lead the pack when it comes to innovation and quality. The ability to present Küryakyn's exceptional line of parts and accessories at the Rally's entertainment and activity hub will be a win for our mutual customers."
"Being an official sponsor for the Sturgis Buffalo Chip is a new and tremendously exciting opportunity for Küryakyn," said Holger Mohr, Küryakyn President. "The Buffalo Chip is an iconic destination for motorcycle enthusiasts around the world. The sponsorship will allow us to showcase our Team culture, brands and latest products on the biggest stage in the industry. This is an entirely new way for Küryakyn to educate new customers and loyal supporters alike. With record crowds expected during the 75th, and the Buffalo Chip celebrating 35 years in 2016, it's going to be a great ride. We're thrilled to be part of this dynamic partnership, and we already have some impactful surprises planned that are guaranteed to leave a lasting impression."
About the Sturgis Buffalo Chip: The Sturgis Buffalo Chip is the Largest Music Festival in Motorcycling™. It is the world's first and leading entertainment destination for the motorcycle enthusiast. Established in 1981, the venue's high-profile, nine-day festival, known as The Best Party Anywhere™, remains one of the world's most televised and longest running independent music festivals. Buffalo Chip guests have the freedom to party and play while experiencing world-class concerts, outrageous events, moving freedom celebrations, thrilling PowerSports and more. Located four miles east of Sturgis, SD on 600 creek-fed acres, it offers cabins, RVs, camping, a swimming hole, bars, mouth-watering food, showers, paved roads, and more to visitors traveling from all corners of the world. The Chip's concerts are free with camping. More details are available at www.BuffaloChip.com.