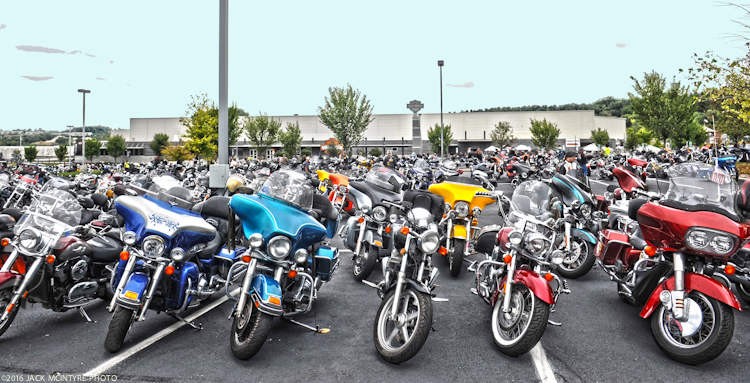 POST AND ©IMAGES BY JACK MCINTYRE:
Today was the first time in at least 35 years since I have visited the York PA Harley-Davidson facility. I was limited to a morning visit and it was packed then, so I can only imagine how the rest of the day went…
Established as an assembly facility in 1973, Harley-Davidson Vehicle Operations in York, PA assembles the Touring, Softail®, CVO™ and Trike models. They also perform a variety of manufacturing operations – making parts like frames, fuel tanks, and fenders.
At the Vaughn L. Beals Tour Center, you'll explore exhibits that detail the manufacturing and assembly processes of the factory. You'll also have the chance to sit on current production motorcycles and visit the gift shop for tour-related souvenirs. The Kids Corner, a specially designed area for visitors under the age of 12, makes the York facility an ideal family destination. LEARN MORE, CLICK HERE.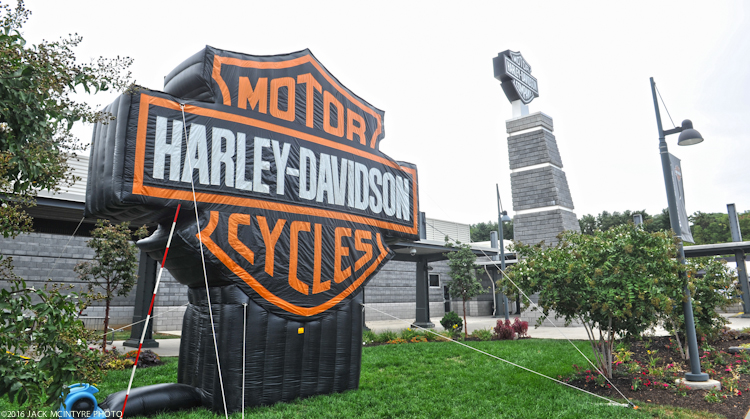 I began my day at York doing a self guided factory tour. If you are wondering why I haven't posted any factory images, that's because absolutely NO CAMERAS are permitted in the factory, for obvious reasons. The tour is fantastic. It's incredibly amazing how advanced H-D has become with automation & productivity. Each work station on the factory floor represents the motorcycle becoming what we all are used to seeing on the road. I always refer back to the original H-D factory images from the early 1900's, and ask myself, "What must the original Harley's and Davidson's be thinking about the factory I just walked through". It's just incredible how far this company has come, and the fact that they stayed true to the USA, makes the brand even more spectacular in this Photographers eyes.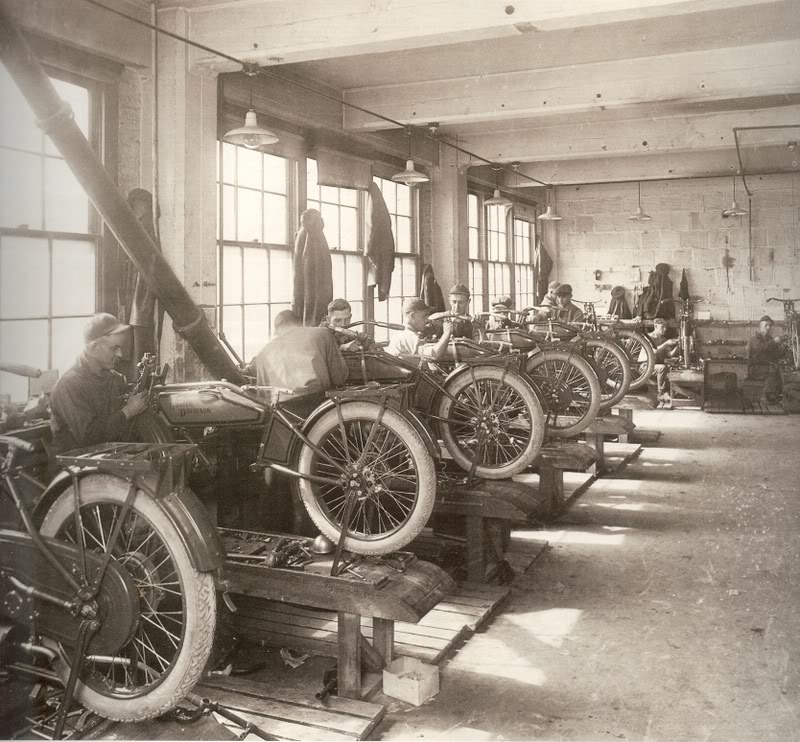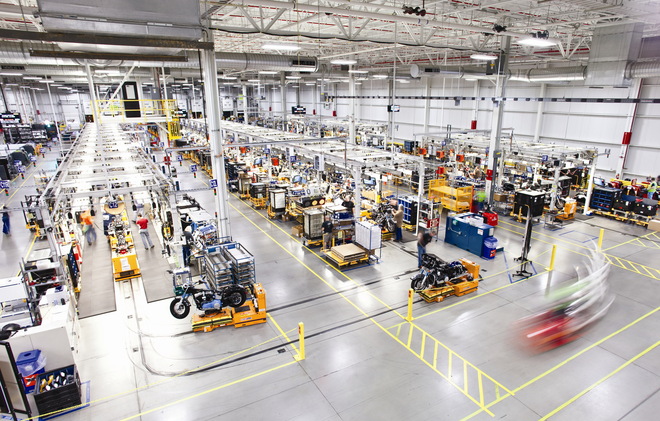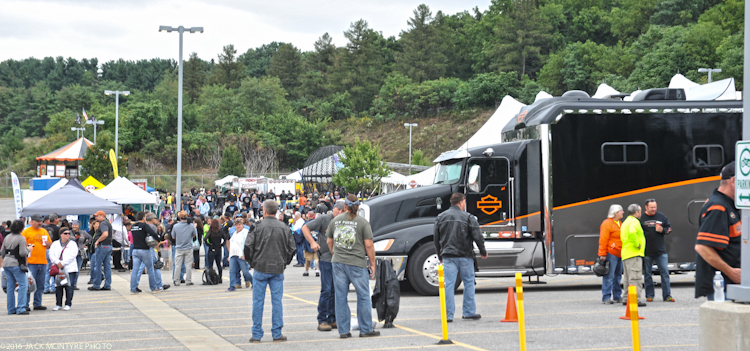 Above and below, the crowds are beginning to arrive, bands playing, stunt riding, and demo riding of all of the 2017 H-D models. I live only two hours from York, Pa, but if you have never visited this H-D factory, try to put it on your bucket list.
Other event highlights:
  A five-dealer shopping area with merchandise from 1st Capital Harley-Davidson,Appalachian Harley-Davidson, Lancaster Harley-Davidson, Susquehanna Harley-Davidson, and White's Harley-Davidson
  Jax Teller's motorcycle from Sons of Anarchy and the motorcycle from CaptainAmerica
  No. 17 Fastenal Ford driven by Ricky Stenhouse Jr. in the Sprint Cup Series
  The Guide Dogs of AmericaHarley-Davidson is again the presenting sponsor of Bike Night on Sept. 23 in Downtown York. A motorcycle parade will kick off the event at 6 p.m. For more information, please see www.yorkcity.org/bikenight.