Story and photos by M. Stemp
Being in Milwaukee for the Mama Tried Show in February presented a great opportunity to also visit the Harley-Davidson Museum. In fact, the H-D Museum was an integral part of the weekend, kicking off the fun with Bike Night on Thursday then adding to the vibe with the Mama Tried Pre-Party Friday Night.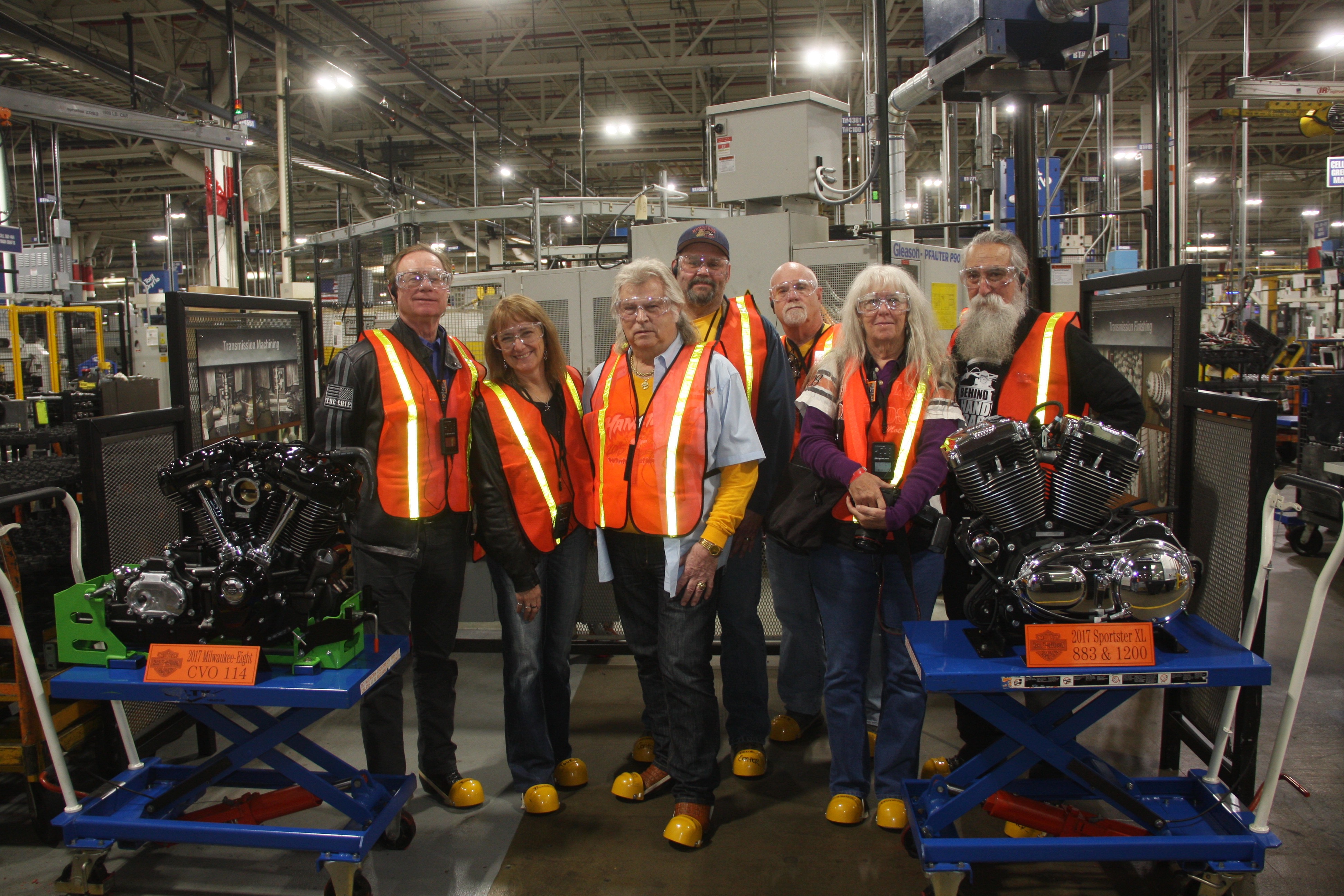 The Museum campus buzzed every day with racers and builders packing the Motor Bar and Restaurant and visitors entering the Museum, lining up for the Behind The Scenes Tour, and scouring the gift shop. Mentioning Mama Tried at the Museum netted a nifty discount on general admission, too.
After joining the mayhem at the Motor Bar on Thursday night, our group met at the Museum on Friday with Bill Rodencal, Vehicle Collections Specialist for the H-D Archives, whose insights and knowledge provided a fabulous foundation. He pointed out that much of the Museum's collection – including up to 85% of the 485 motorcycles in it – are core company items; that is, materials owned and saved by Harley-Davidson through the years. The company still saves one to three bikes per year off the production line.
But motorcycles are just part of the picture. There are trophies, publications, photographs, sales literature, magazines, posters, riding gear and so much more that falls under the archives umbrella. It's not unusual for people to donate items to the museum as well. Just recently, Peter Zylstra's original drawings for the XR750 came to the collection. And while the collection certainly represents the history of Harley-Davidson, by extension it also represents the broader history of motorcycling, in America and around the world.
Bill also gave us an insiders look at the motorcycle archives, along with the area where new materials are received and catalogued, and even his workshop where he pointed out an important distinction: "We don't do restoration, we do conservation," he said.
To fully appreciate the H-D Museum, visitors should allow from one to four hours to see everything. We had to move on to Harley-Davidson's Pilgrim Road Powertrain Operations where we met up with the Museum's Tim McCormick and Pilgrim Road's communications manager, Katie Almquist.
After gearing up in safety vests, glasses, earplugs, and toe covers, our group was guided by the very well informed Stephanie through the massive 912,000 square foot facility. We look so serious in the pictures because we were all wired via headsets to Stephanie's explanations and detailed descriptions. It was an info-packed, intensive tour.
We learned that nearly 1,000 employees in three shifts work to machine, powdercoat, heat treat and assemble the 150+ parts that make up Harley-Davidson engines and transmissions. The factory produces more than 42 different configurations of H-D's Milwaukee-Eight, Twin Cam and Sportster engines on two main assembly lines. Completed engines and transmissions then move on to final assembly plants in York, PA and Kansas City, MO.
Seeing this type of precision manufacturing in action gives a first-hand appreciation for the intricacies it requires and challenges it poses. There's nothing easy about it and the employees are justifiably proud of their work.
All that walking and thinking made us thirsty so the next stop was Sobelman's to assess the day over one of their famous Bloody Marys and prepare for Flat Out Friday racing that evening. The consensus? As gear head pursuits go, this weekend was shaping up as more than memorable.
Officials point out that about 80% of visitors to the H-D Museum don't own a Harley. And yet, they visit. That's quite a testament to how America's industrial heritage in general and Harley-Davidson motorcycles in particular resonate in the world at large.
Museum admission is $20 for adults (H.O.G. members free, other discounts available). The Steel Toe Tour is $38 per person and can be arranged at the H-D Museum, from the H-D factory tours section of the website or by calling 877-883-1450 or 414-287-2789. Shorter, free tours of Powertrain Operations are also offered.