One of the Greatest Rock Bands of All Time, Foreigner to Detonate Sturgis Buffalo Chip® Opening Weekend
Fans will be able to belt out all of their Foreigner favorites live with the band at the "Best Party Anywhere" ® in 2018.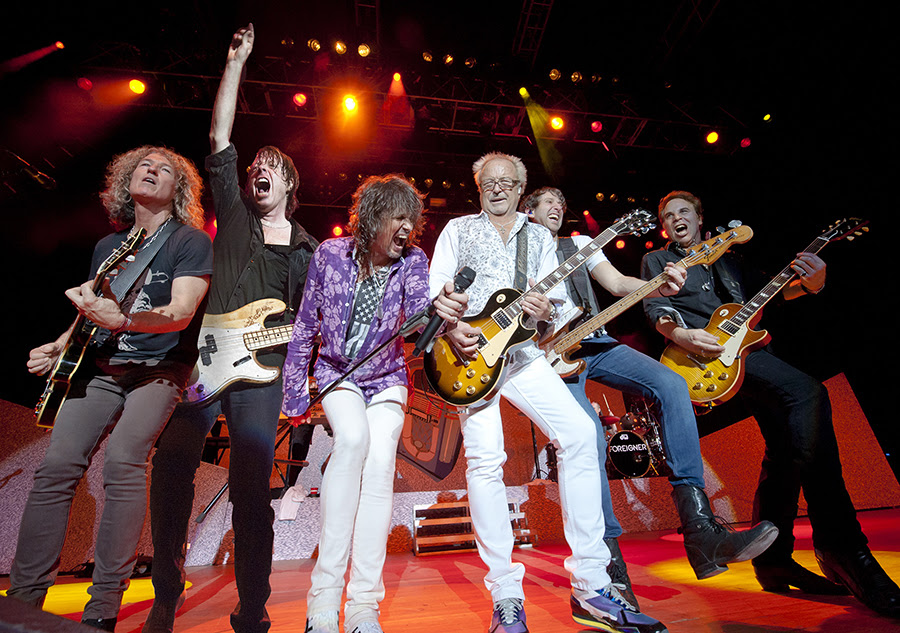 Sturgis, SD – There are great rock bands, and then there are great rock bands like Foreigner that have produced 25 top 40 hits, every one of which fans can sing without missing a word. Foreigner takes to the Sturgis Buffalo Chip stage in 2018 armed as one of the most recognizable and listened-to bands in rock history. Throughout its 40-year career, Foreigner produced 10 multi-platinum albums, which have received more worldwide play than the Rolling Stones, sold more than 80 million copies and landed the band on Business Insider's "Top 50 Best Selling Artists of All Time" list. The group will be bringing its "Juke Box Heroes" tour to the opening weekend of the "Largest Music Festival in Motorcycling!" ® at the Sturgis Buffalo Chip on Saturday, Aug. 4, 2018.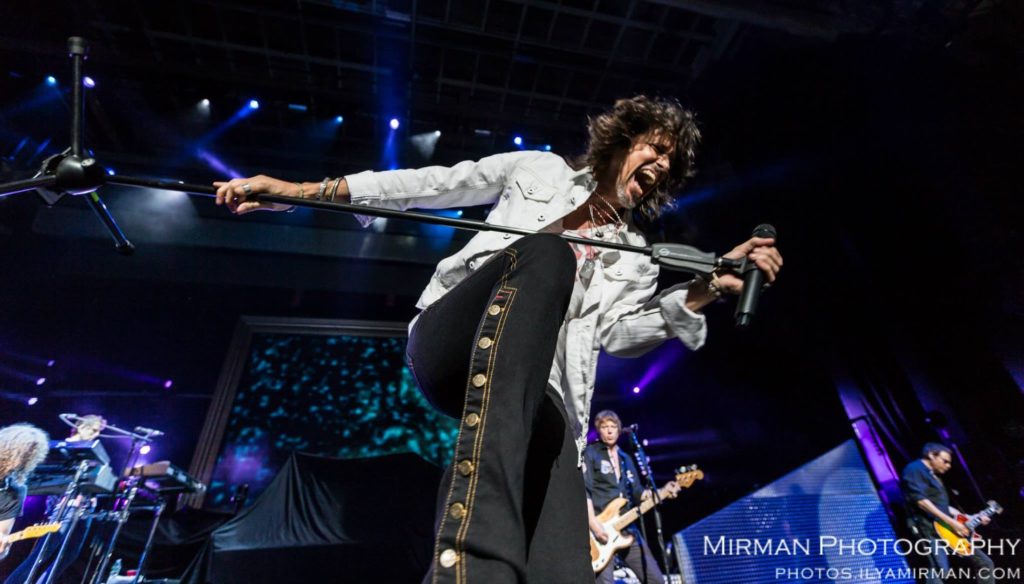 "These guys have outsold Britney Spears, Bob Dylan, Phil Collins, Prince, Queen and Def Leppard," said Rod Woodruff, Sturgis Buffalo Chip President. "They have given us some of the best rock anthems in history and I, for one, plan to sing along to every song on August 4 when they take the Wolfman Jack Stage. This is one of the most impressive bands we've ever had to offer on opening weekend."
Foreigner's appeal has spanned generations and continues to rock the charts with massive airplay and Billboard Top 200 album success. Spotify users stream close to 4 million of the band's songs each month, which isn't surprising given the list includes hits such as "Juke Box Hero," "Cold As Ice," "Hot Blooded," "Waiting For A Girl Like You," "Feels Like The First Time," "Urgent," "Head Games," "Say You Will," "Dirty White Boy," "Long, Long Way From Home" and the worldwide no. 1 hit "I Want To Know What Love Is."
In addition to Foreigner, the Buffalo Chip has already announced Eric Church will perform Aug. 8, Kid Rock will perform Aug. 9 and Steppenwolf will perform Aug. 10. Many more top band announcements will be coming soon.
In additional to musical entertainment, the Buffalo Chip TT American Flat Track race will take place in the amphitheater on Sunday, Aug. 5. The annual concert and event series, known as the "Best Party Anywhere®," will begin on Friday, Aug. 3 and run through Sunday, Aug. 12, 2018. More information is available and passes may be purchased at BuffaloChip.com.
About the Sturgis Buffalo Chip
The Sturgis Buffalo Chip® is the Largest Music Festival in Motorcycling®. It is the world's first and leading entertainment destination for the motorcycle enthusiast and 2017 South Dakota Excellence in Tourism Innovation award winner. Since 1981, the venue's high-profile, nine-day festival, known as The Best Party Anywhere®, remains one of the world's most televised and longest running independent music festivals. Located three miles east of Sturgis, SD on 600 creek-fed acres, it offers eight stages of entertainment, a swimming hole, bars, mouth-watering food, showers, cabins, RVs, camping and more to visitors traveling from all corners of the world. The Chip's concerts and races are free with camping. The 2018 Motorcycles as Art exhibit curated by Michael Lichter, numerous bike and stunt shows and all shopping, live music and events at the CrossRoads are free and open to the public. More details are available at www.BuffaloChip.com.