Story and Photos by ITN European Reporter Herve' Rebollo
Salut à toi American rider,
Let me take you to Etretat city for our monthly two days ride.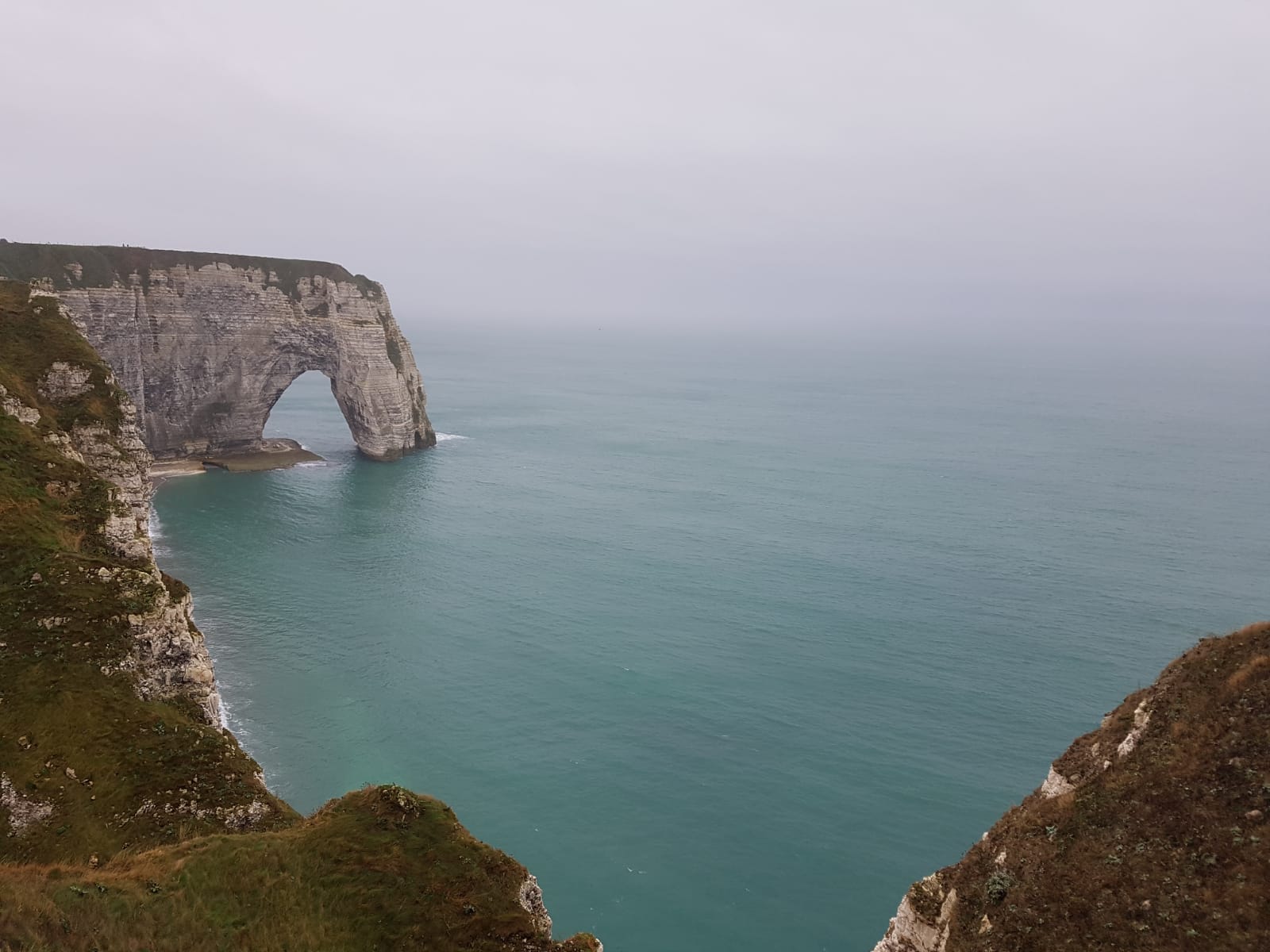 If you've been planning a trip to France then maybe you've been considering a day trip from Paris to Normandy, since the two regions are pretty close by and roads are perfect for real bikers.
With only a few hours on the road why not visit Etretat and its famous white chalked cliffs?
Leaving home this Saturday morning December 1st, at 8am, it was not to cold. But for sur, it would be another rainy ride.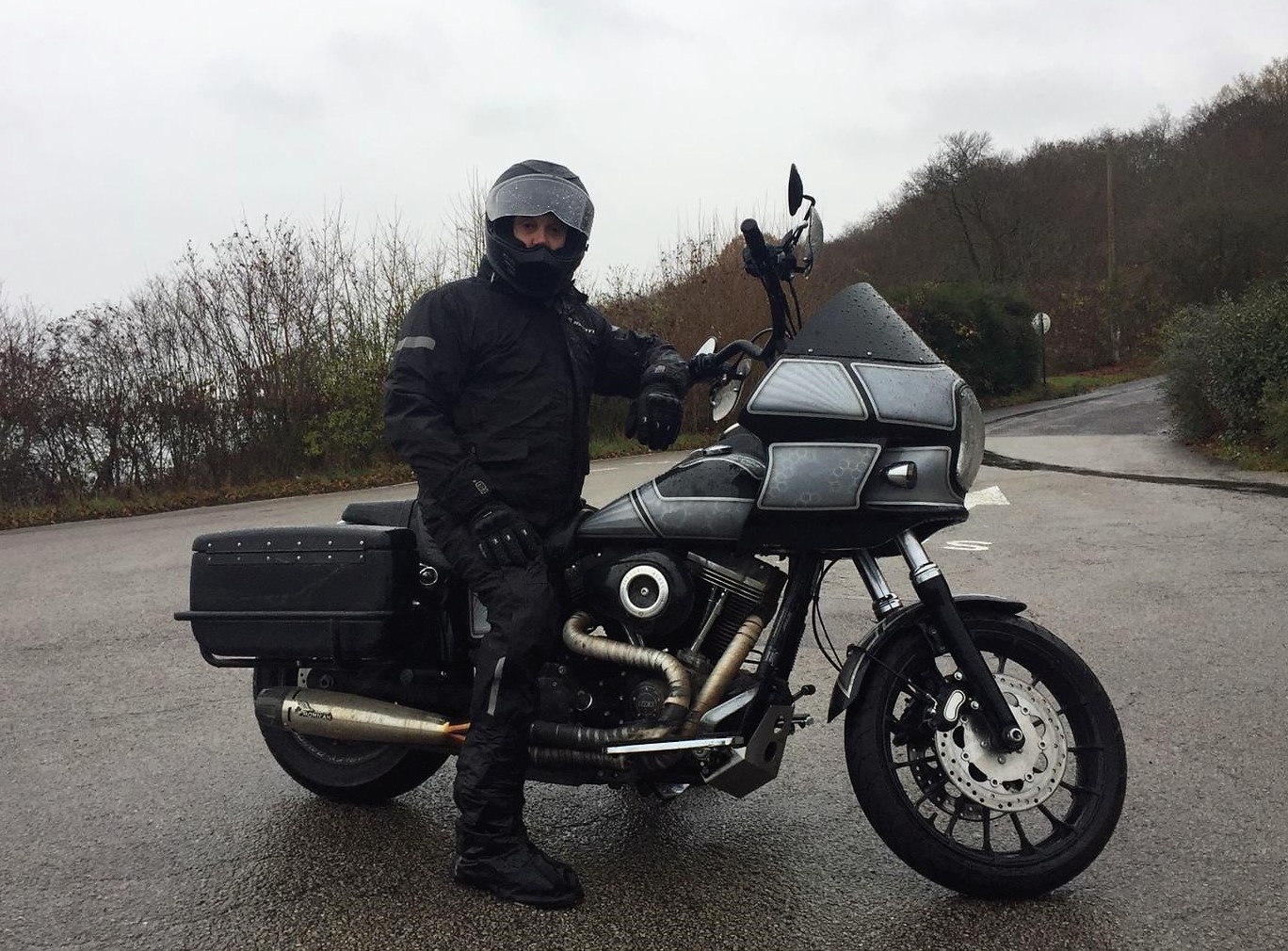 Along the Seine river valley, across the Vexin county, nice site after nice site, this trip was absolutely amazing.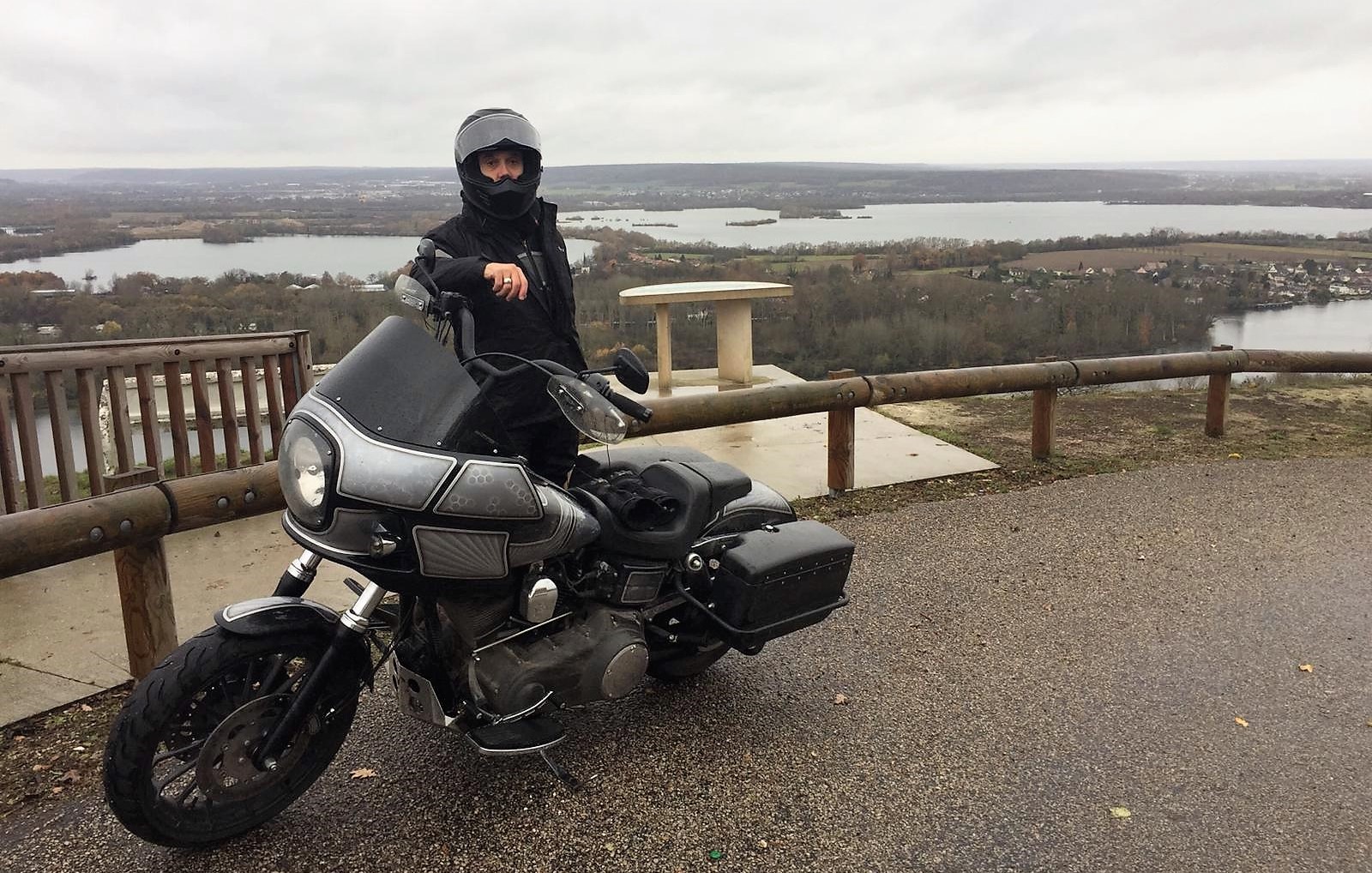 When friends ask me about these cliffs at Étretat, I tell them it's like the "white cliffs of Dover" in England – white chalk cliffs taking a pounding from the cold waters of the English Channel. Étretat is located in Normandy, about 200 kilometers or 2.5 hours west of Paris (by the highway, not by the roads I use to take where I spend at least 5 or 6 hours). While many think of the D-Day beaches when they think of Normandy, Étretat and the alabaster stone cliffs – Côte d'Albâtre (Alabaster coast) -are located more in the northeastern section of the region, north of Honfleur.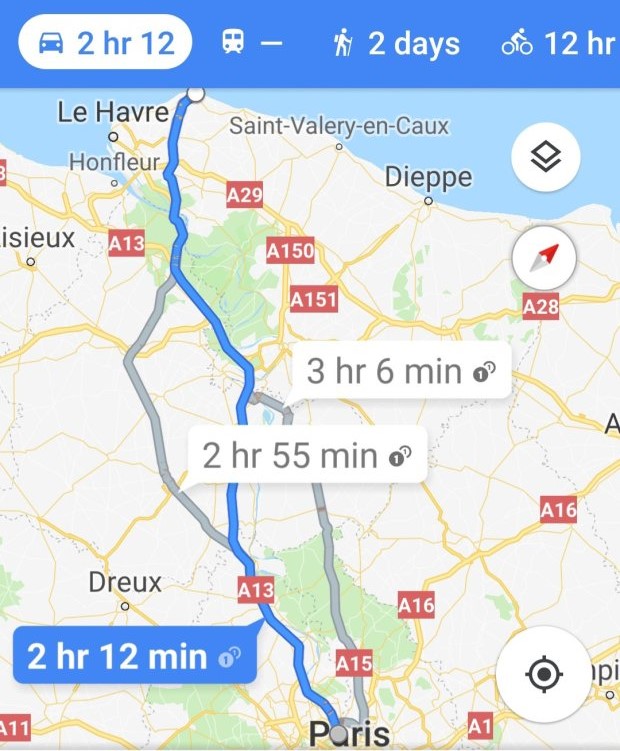 People travel miles to see the famous Cliffs. And on your way, be prepared to see many old castles ….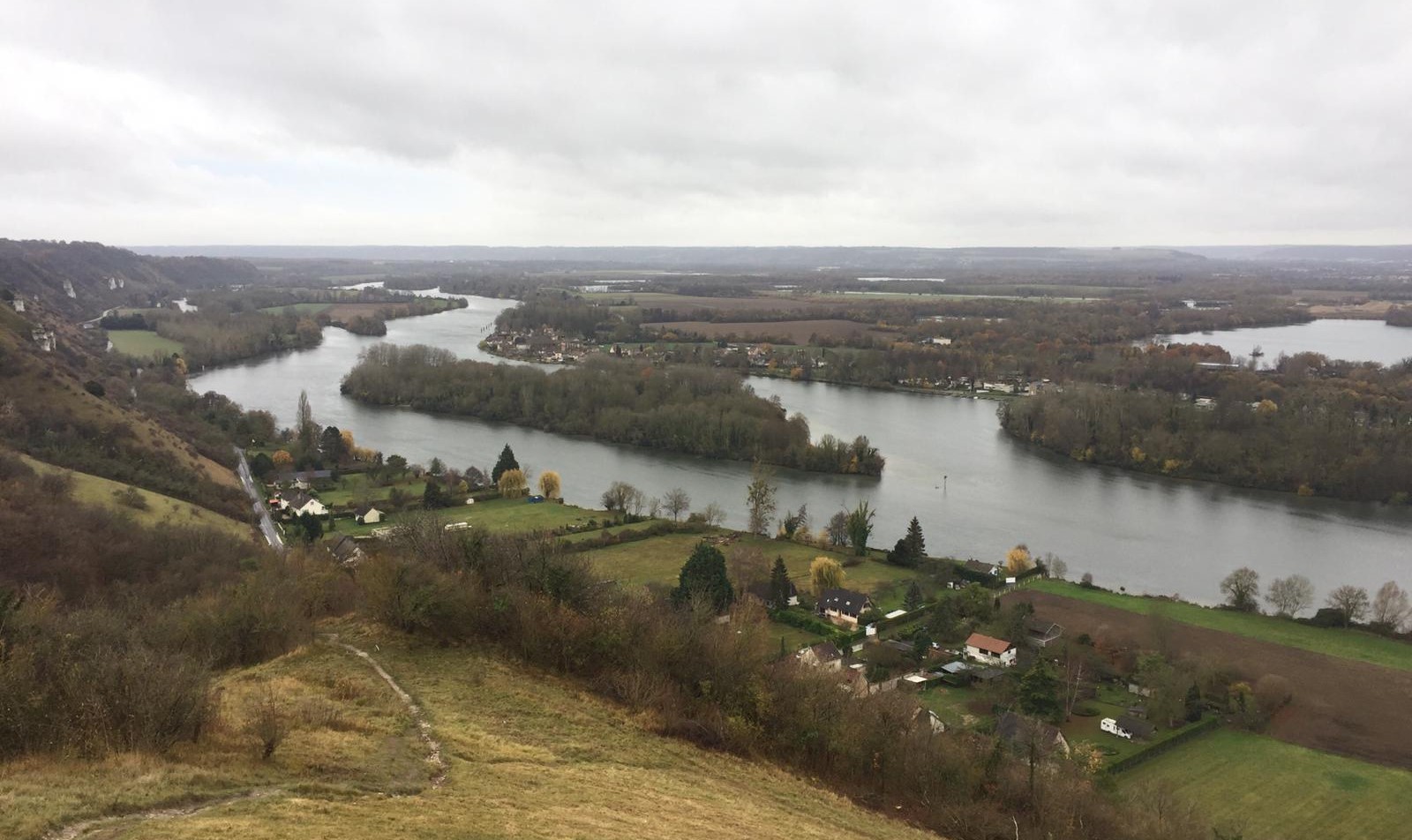 What makes Etretat so unique is the way the cliffs have eroded leaving natural arches standing in ocean. From the little coastal city of Etretat there are two walks you can do to get deeper in that surreal landscape. It's fairly easy: turn right and climb towards the chapel or turn left and climb towards the arch. Both are worth the walk but if you only have time for one of them then left is the way to go!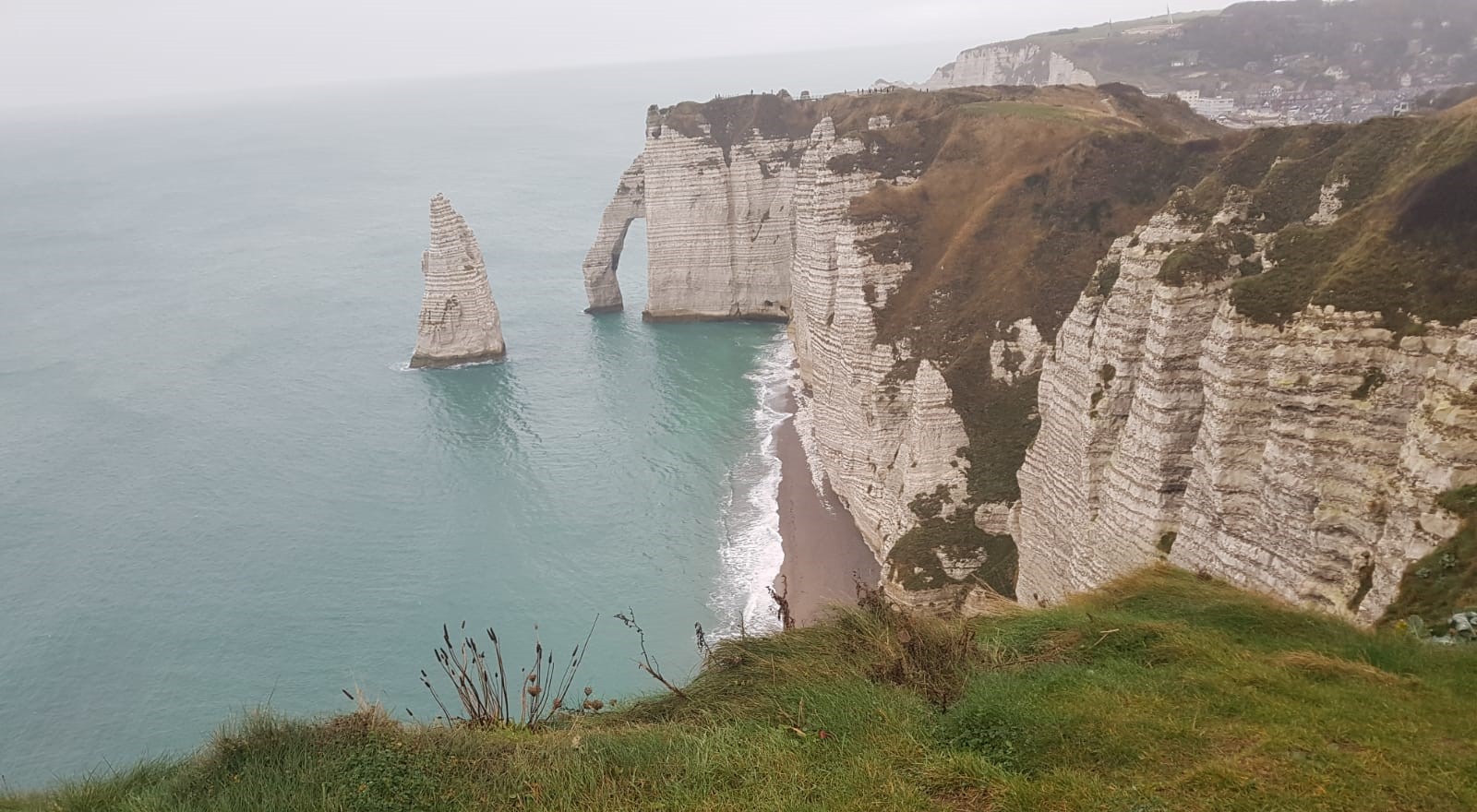 It would take you roughly 3-4 hours to get here from Paris but it would be totally worth it. With views that you could never possibly get enough of and the fresh salty air, Étretat's picturesque locations will certainly make your trip Instagram worthy.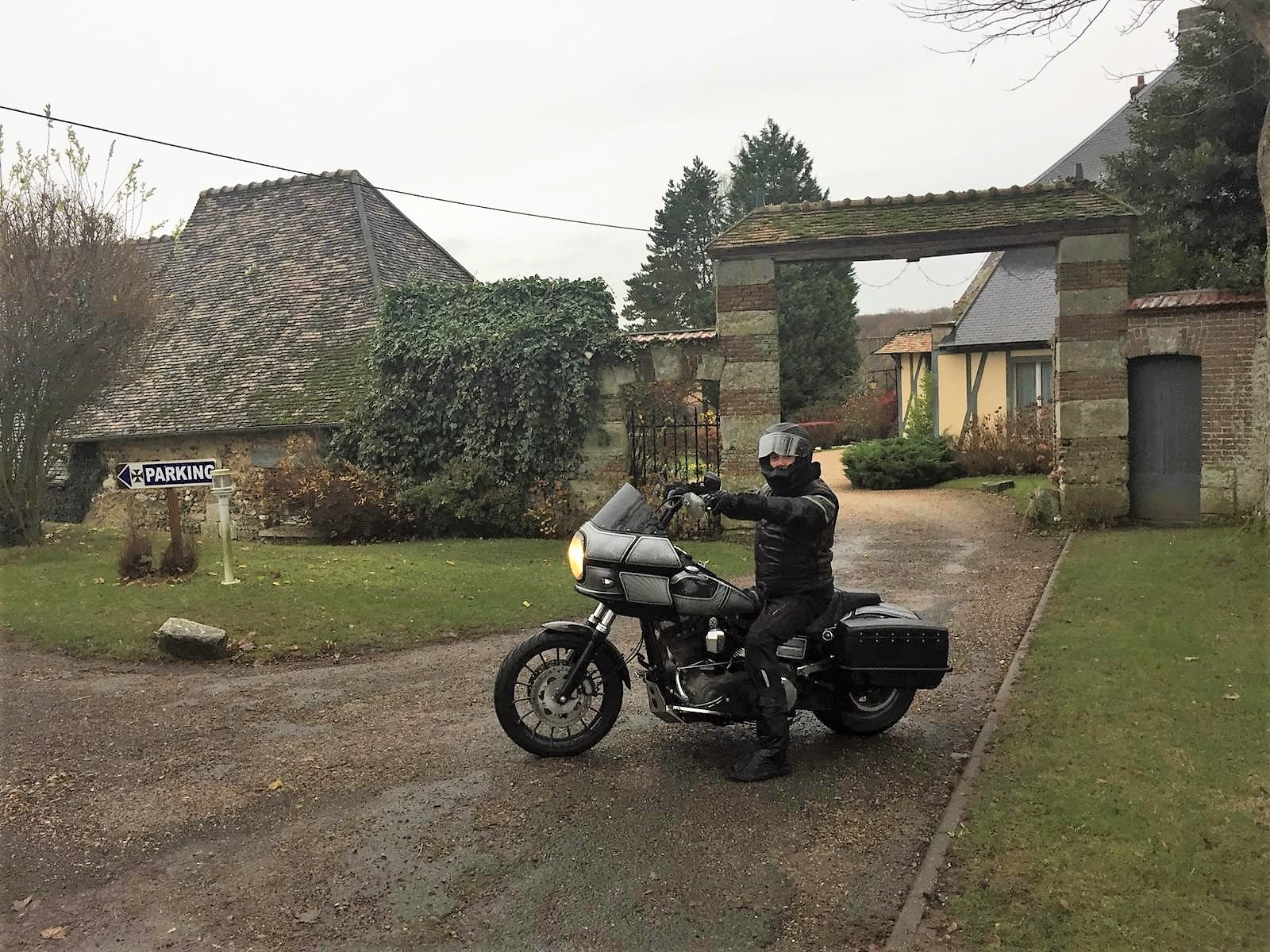 Étretat is best known for its chalk cliffs, including three natural arches and a pointed formation called L'Aiguille or the Needle, which rises 70 meters above the sea. Two of the three famous arches are visible from the town, the Porte d'Aval, and the Porte d'Amont. The Manneporte is the third and the biggest one, and cannot be seen from the town. This is a perfect place if you are planning to hike or just have a lazy day at the beach watching the sunset.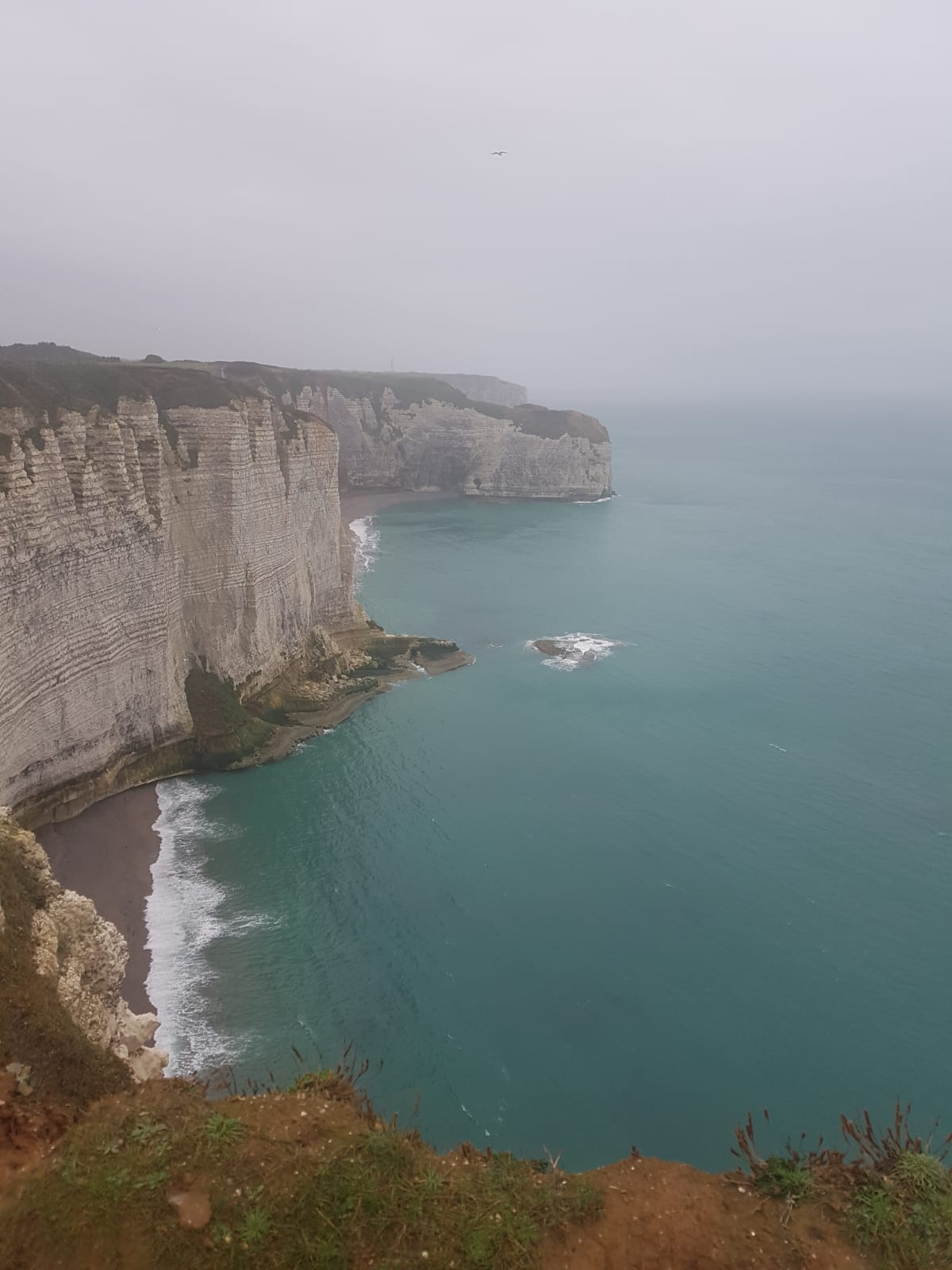 Étretat is also known for being the last place in France from which the 1927 biplane The White Bird (L'Oiseau Blanc) was seen. French World War I war heroes Charles Nungesser and François Coli were attempting to make the first non-stop flight from Paris to New York City, but after the plane's 8 May 1927 departure, it disappeared somewhere over the Atlantic. It is considered one of the great unexplained mysteries of aviation. A monument to the flight was established in Étretat, but destroyed during World War II, during the German occupation. A new and taller monument was constructed in 1963, along with a nearby museum.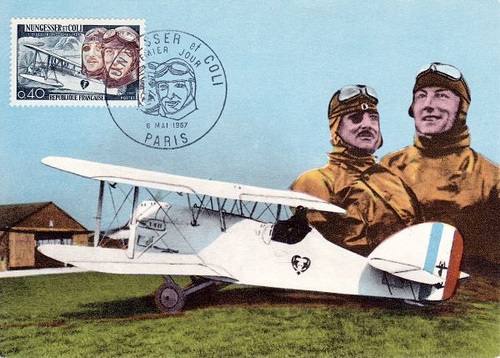 But whatelse is there to do that would make it worth staying overnight?
The food of course! You are in France after all and you wouldn't be able to enjoy a visit as much if you weren't getting a chance to try a few local specialities!
Normandy has got plenty of amazing flavours, and apples are kings in this region. Etretat doesn't make exception and while in town you will get a chance to try some of their cider.
Try as well a "Tarte Tatin", an apple dessert covered in Calva that will then be set on fire. If apples aren't exactly your thing then try the seafood! You are by the coast and needless to say you will find plenty of mussels and crabs to eat. Fresh "moules frites", get your French on and order some! And in any case, along the road, you will find nice bars and restaurants for having your traditional (and mandatory in this windy wet atmosphere) coffee.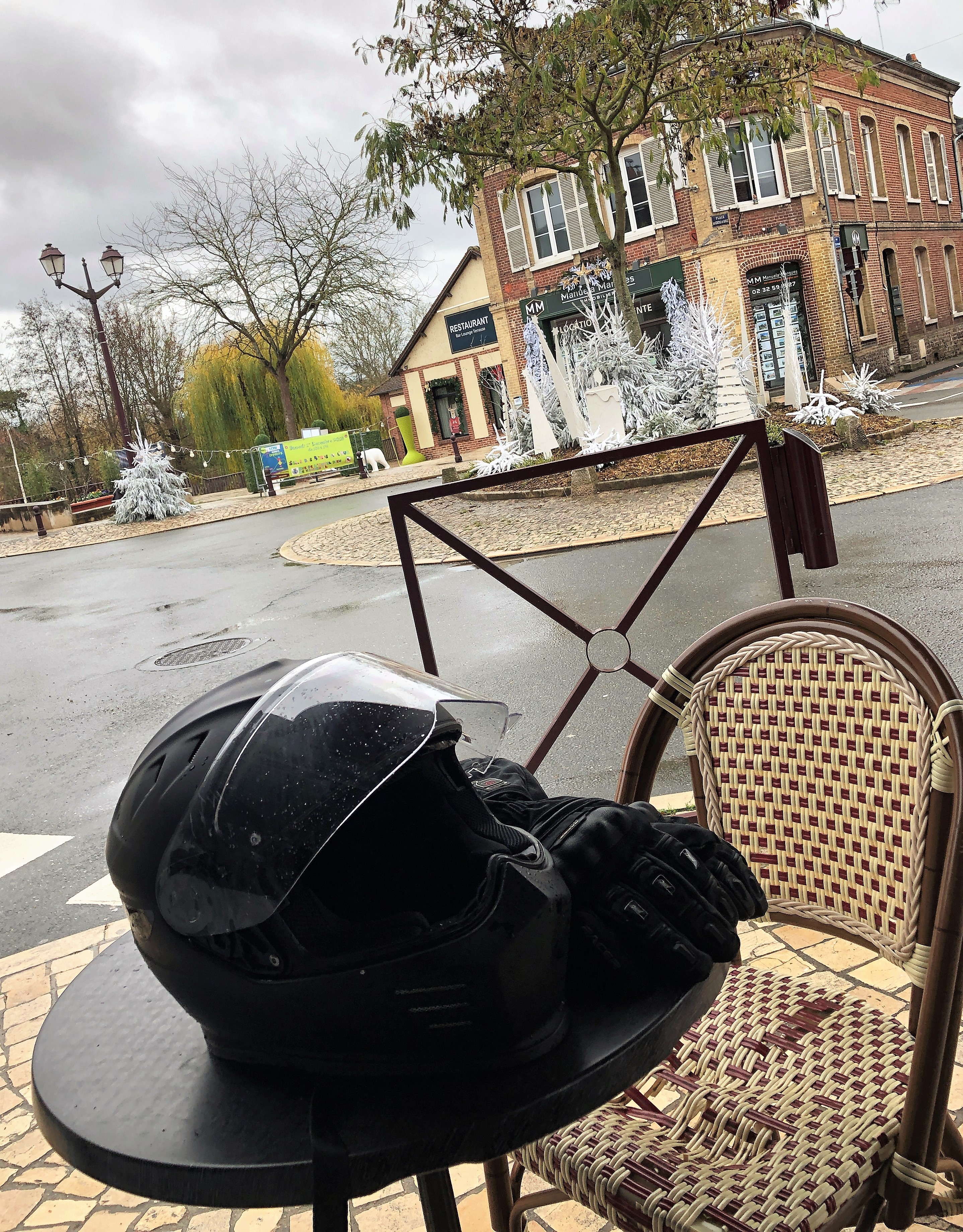 At the end of the day, when it's time to take your way back, you will leave the city by the great Pont de Normandie (Normandy Bridge), a cable-stayed road bridge spans the river Seine linking the city of Le Havre to Honfleur in, northern France (total length is 2,143.21 metres (7,032 ft) – 856 metres (2,808 ft) between the two piers. It is also the last bridge to cross the Seine before it empties into the ocean.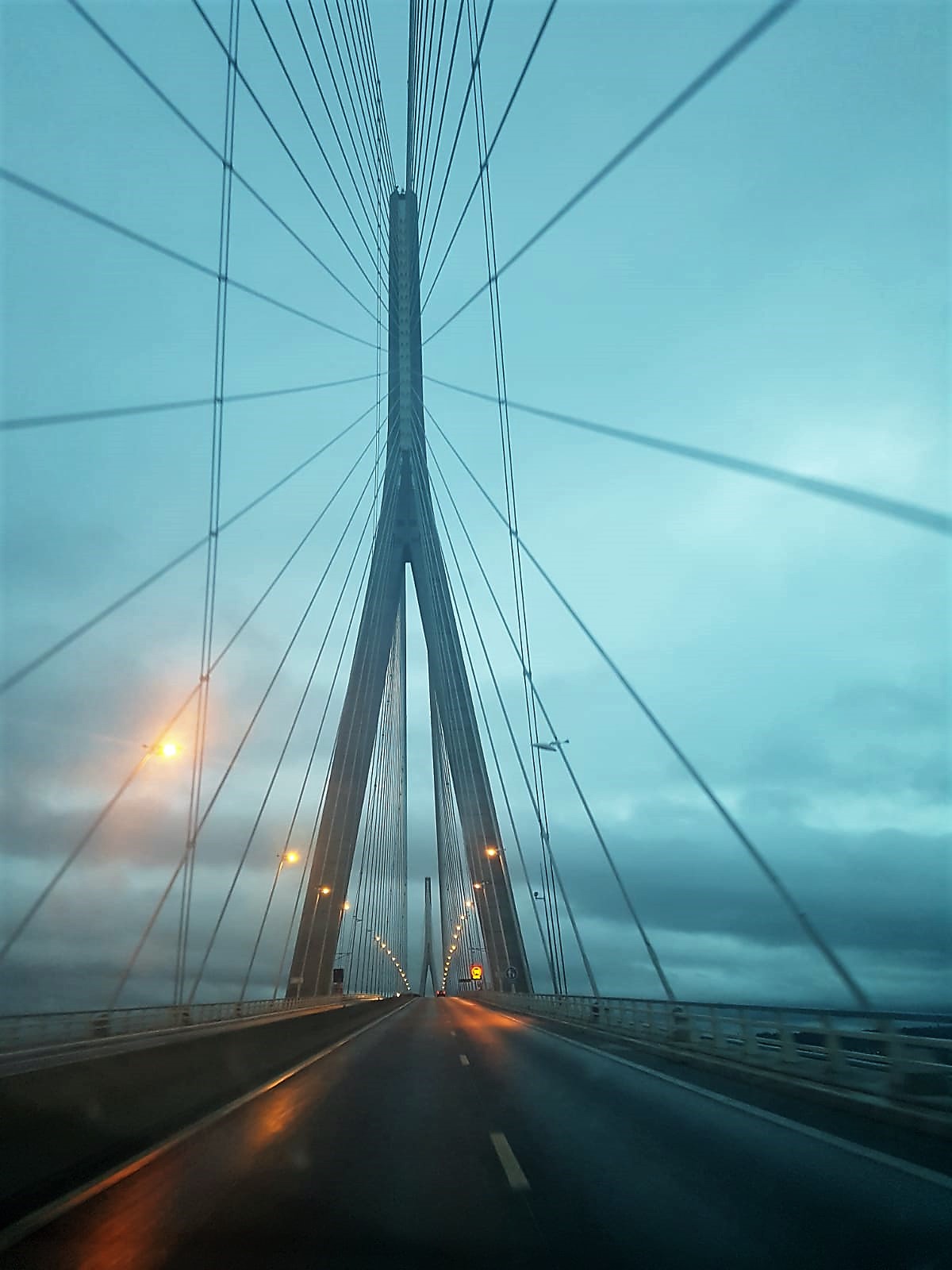 Direction the famous city of Deauville …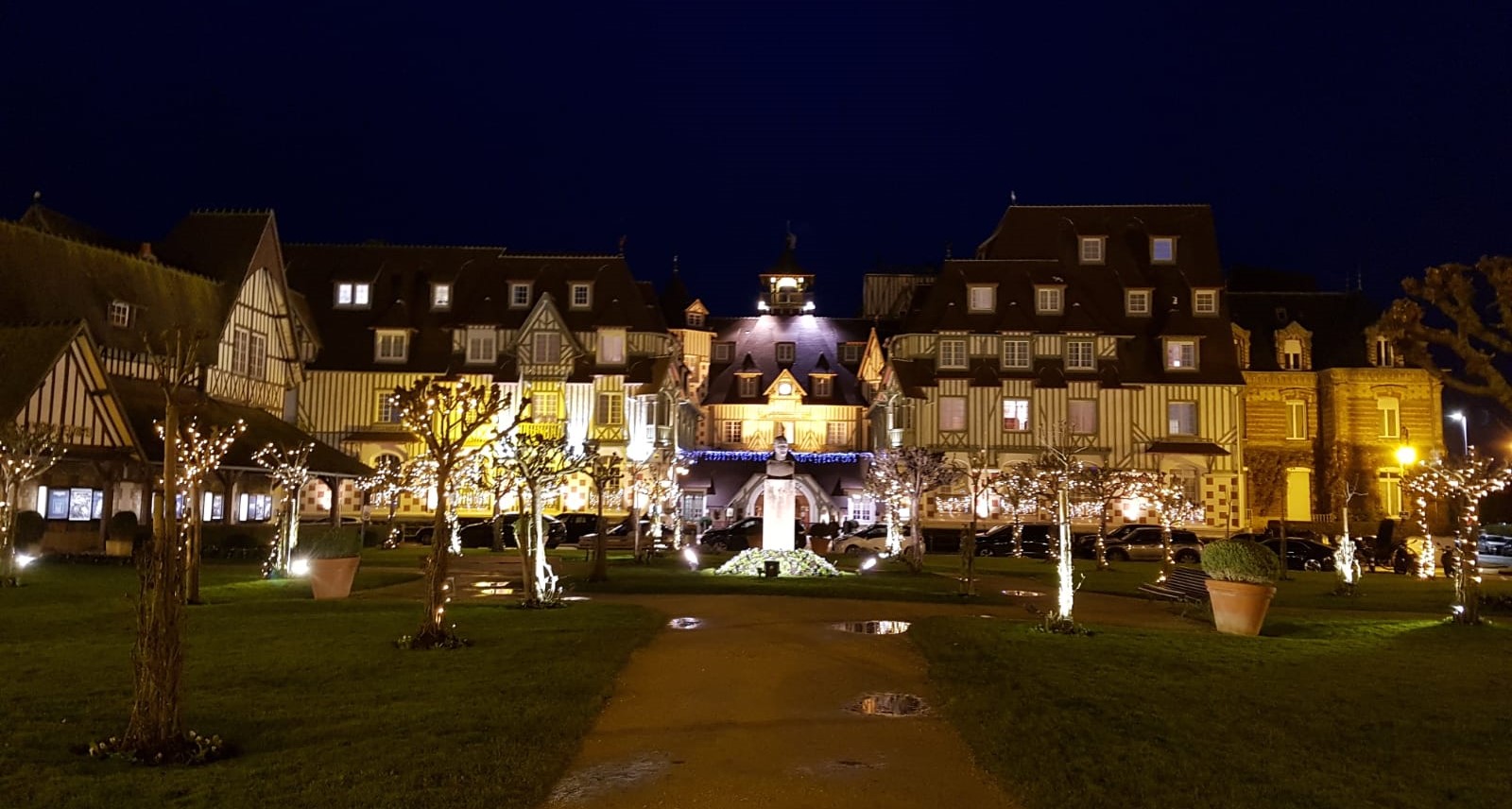 … for a great dinner with some friends (and yes, it's again time for great food and tasty alcohols) and a good night of deep sleep.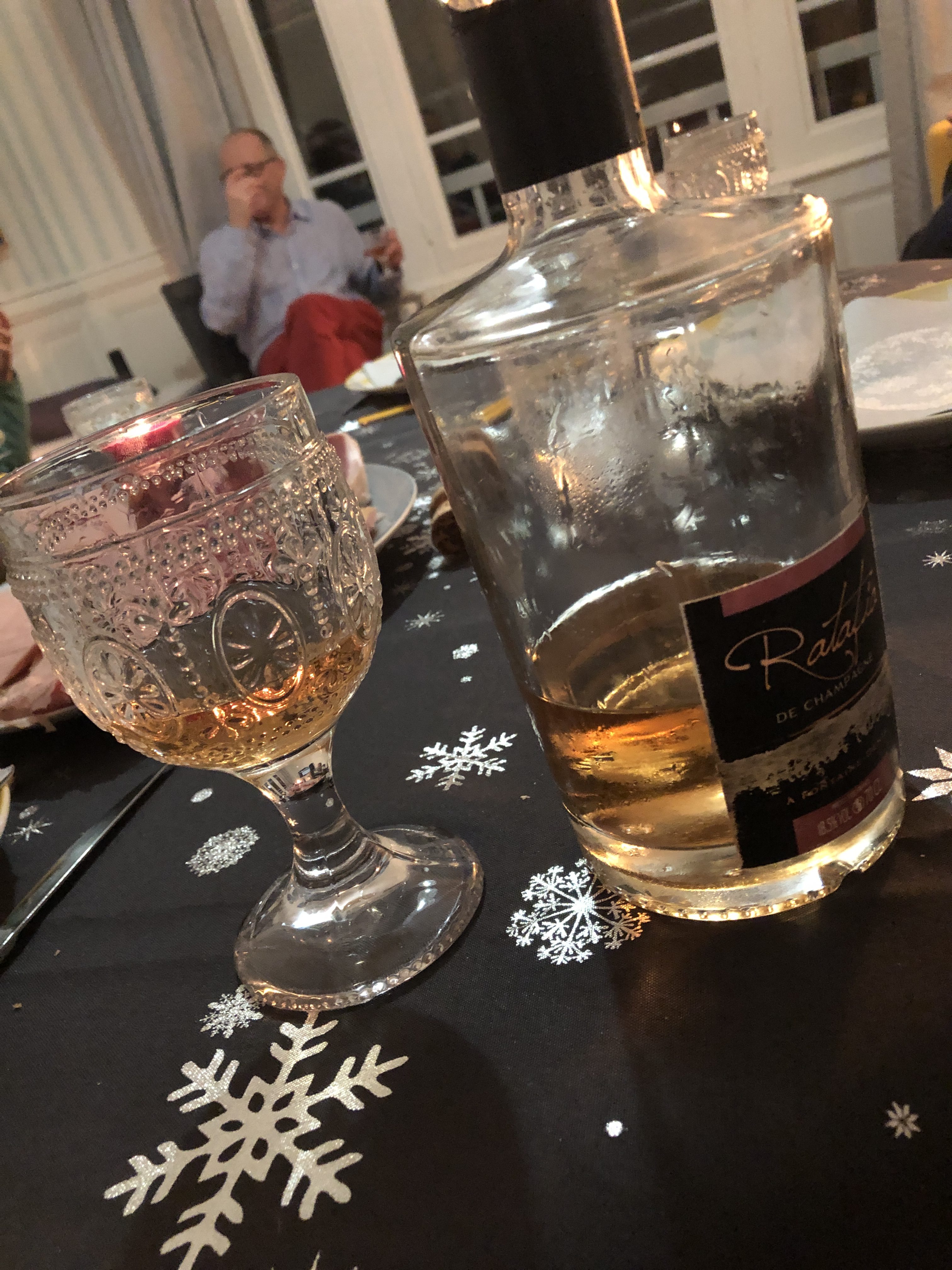 On Sunday morning, it's time to come back home.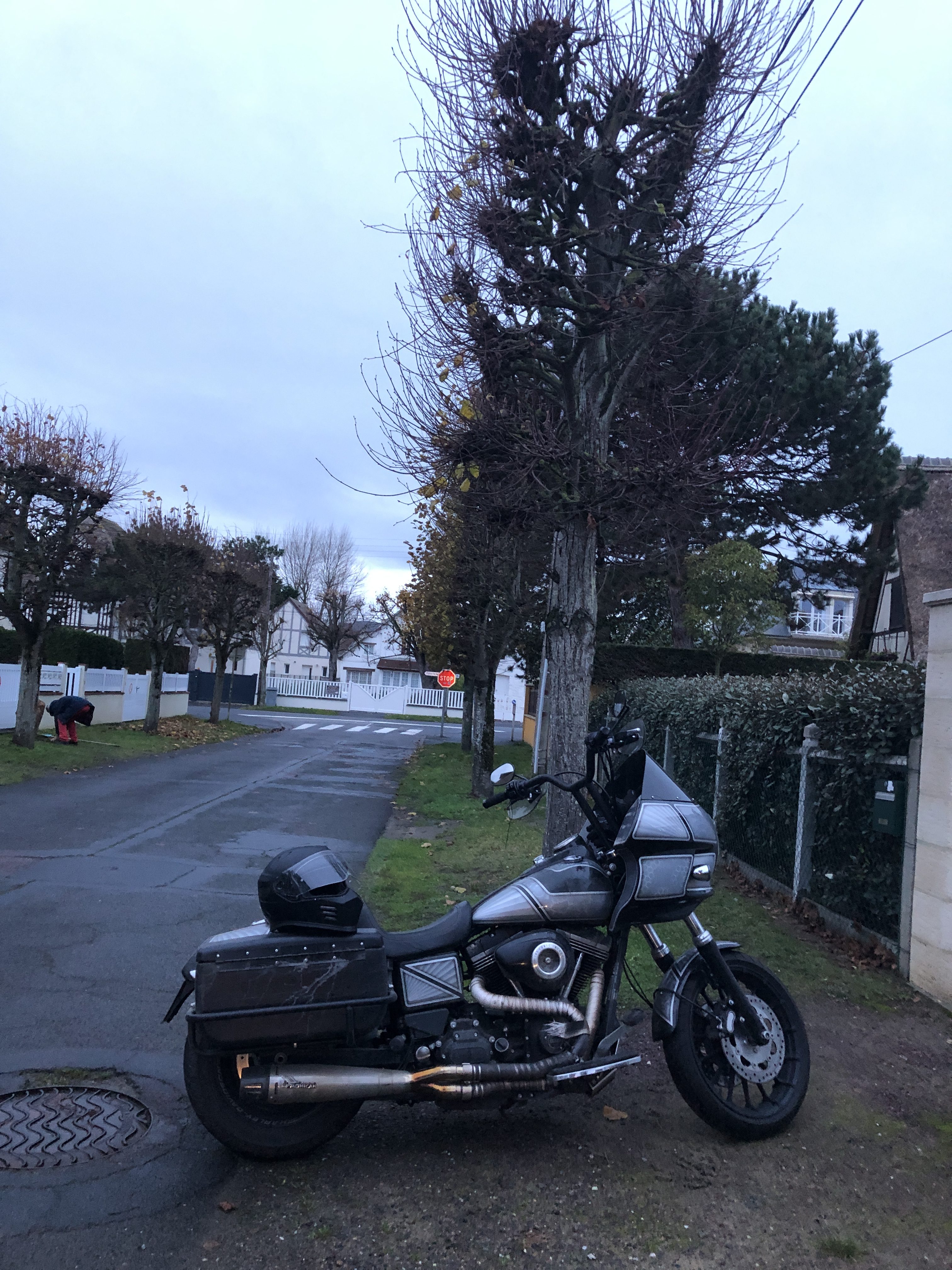 Other roads, other great places … And at the end of the day, after these 700kms (in two days) of wonderful tiny slippery roads, almost totally alone (I've seen only 5 bikers in these two days) you are definitely a satisfied man and you can conclude that  …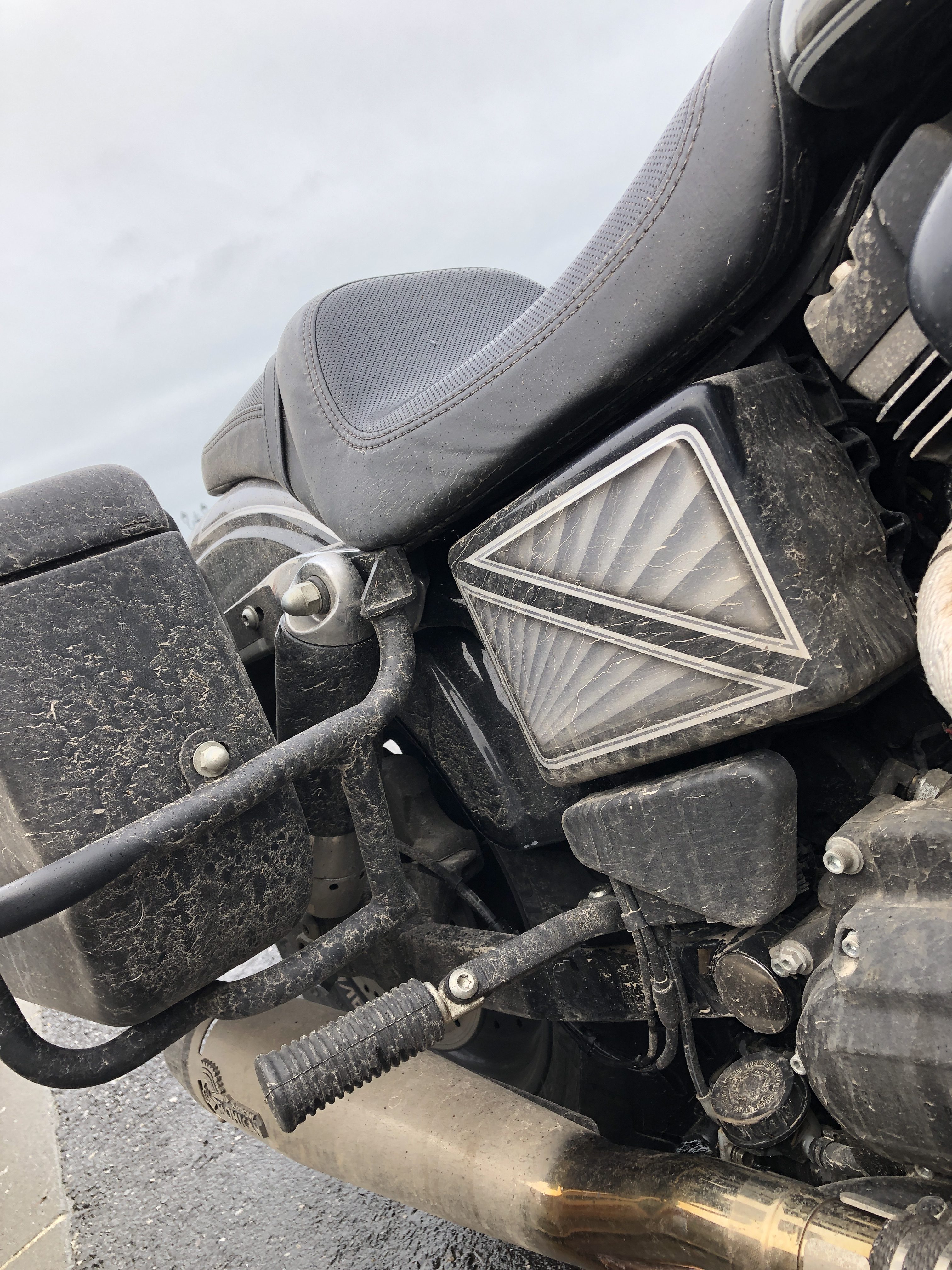 …real riders have dirty bike!!!!
See ya soon on the road my American friend …who knows?!?!?
Hervé, your French friend