The most generously sculpted seating this side of your living room sofa and a whole new level of ergonomically designed perfection. Wide, sculpted seating positions create a larger area of contact for excellent weight distribution. Shaped like your body to eliminate pressure points and give long lasting support that will keep you in the saddle all day.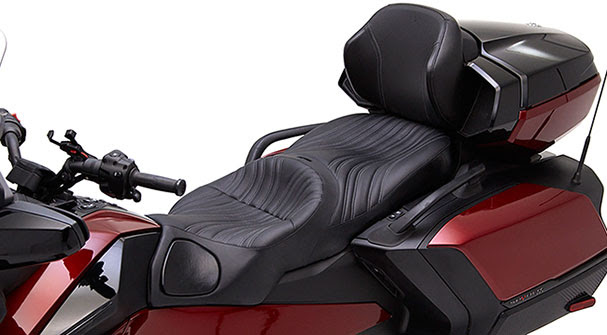 Corbin
's rigid fibertech basepan provides a perfect fit and is built low to hug the frame. This allowed us to create a foam shape that keeps you in the sweet spot which provides a feeling of increased integration with the bike and more positive feeling of control. Deep, supportive bucket design gives 4.5 inches of vertical support. All of this adds up to a very relaxed posture and comfortable ride.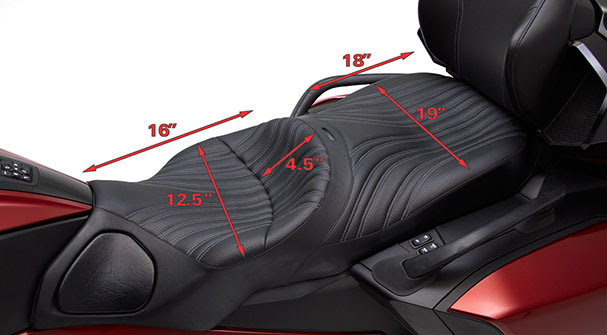 Saddle provides simple installation that integrates with the Can-Am lock system. Brackets come preinstalled on the saddle so it's ready to go right out of the box. If you opt for electric heat, we include a wiring pigtail that integrates with the factory harness and preinstall all other components on the saddle.