If seeing "how it's made" appeals to you, a tour through one of Harley-Davidson's manufacturing facilities should be on your list.
On a recent weekend in Milwaukee for Flat Out Friday and the Mama Tried Show, we worked in a trip to Harley-Davidson's Pilgrim Road Powertrain Operations in Menomonee Falls, just north of Milwaukee, for a Steel Toe Tour. This two-hour, small-group tour is led by knowledgeable staff who literally walk participants through many facets of the engine and transmission assembly operations. Clad in safety vests, toe caps, safety glasses and head sets – so we could hear the commentary of the guide and ask questions – we were guided through the factory to witness operations including heat treating, powdercoating, machining, cold testing and the engine assembly lines.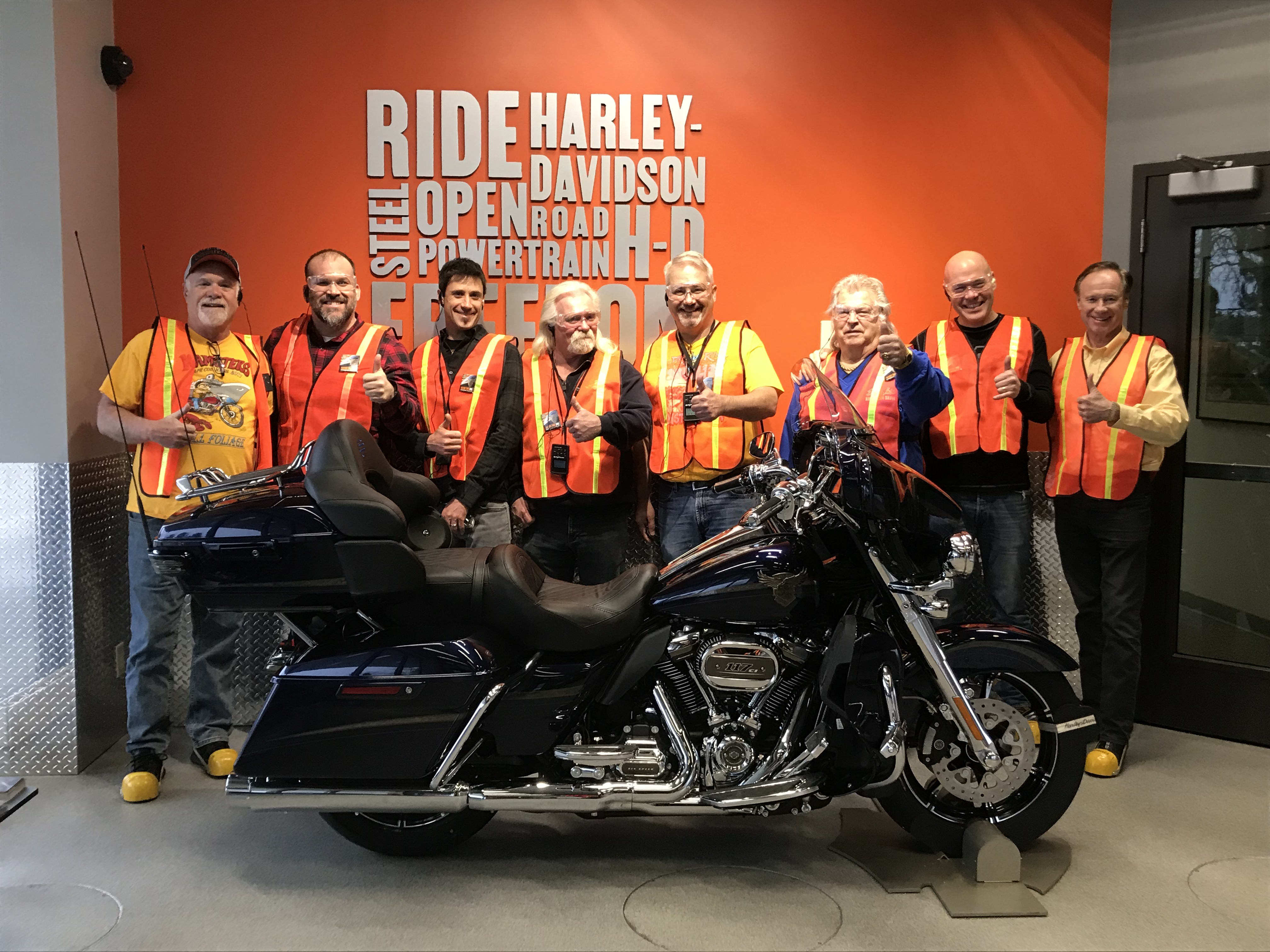 Shorter, "classic" 30-minute tours are offered here, too, but we wanted the up-close-and-personal version. After all, this facility is the home of the Big Twin, Milwaukee-Eight™ and Sportster® powertrains. Once built here, these powerplants move on to York, PA, where final motorcycle assembly takes place. If you order an engine through Harley-Davidson® Genuine Motor Parts and Accessories, it comes from Pilgrim Road, too.

Once a former Briggs & Stratton factory, Pilgrim Road is a massive facility totaling 912,000 square feet and covering 63 acres. Harley-Davidson acquired it in 1996 and nearly 1,000 people work there.
Both the H-D Powertrain Facility in Menomonee Falls, WI and the final assembly plant in York, PA offer Classic tours, which are free, and Steel Toe Tours, which require a ticket; these are more intensive and include extra goodies. Google "Harley-Davidson Tours" for days and times – and be aware, they fill up quickly.

But until then, have a walk around with our group as we pass around sample parts for inspection and compare components of the new Milwaukee-Eight™ and Sportster® powertrains to prior iterations. For most gearheads it's a delightful and fascinating walk in the Hog park.