Story and photos by Marilyn Stemp
There are so many things I like about this jacket it's hard to know where to begin – so let's start with initial impressions when first opening the box.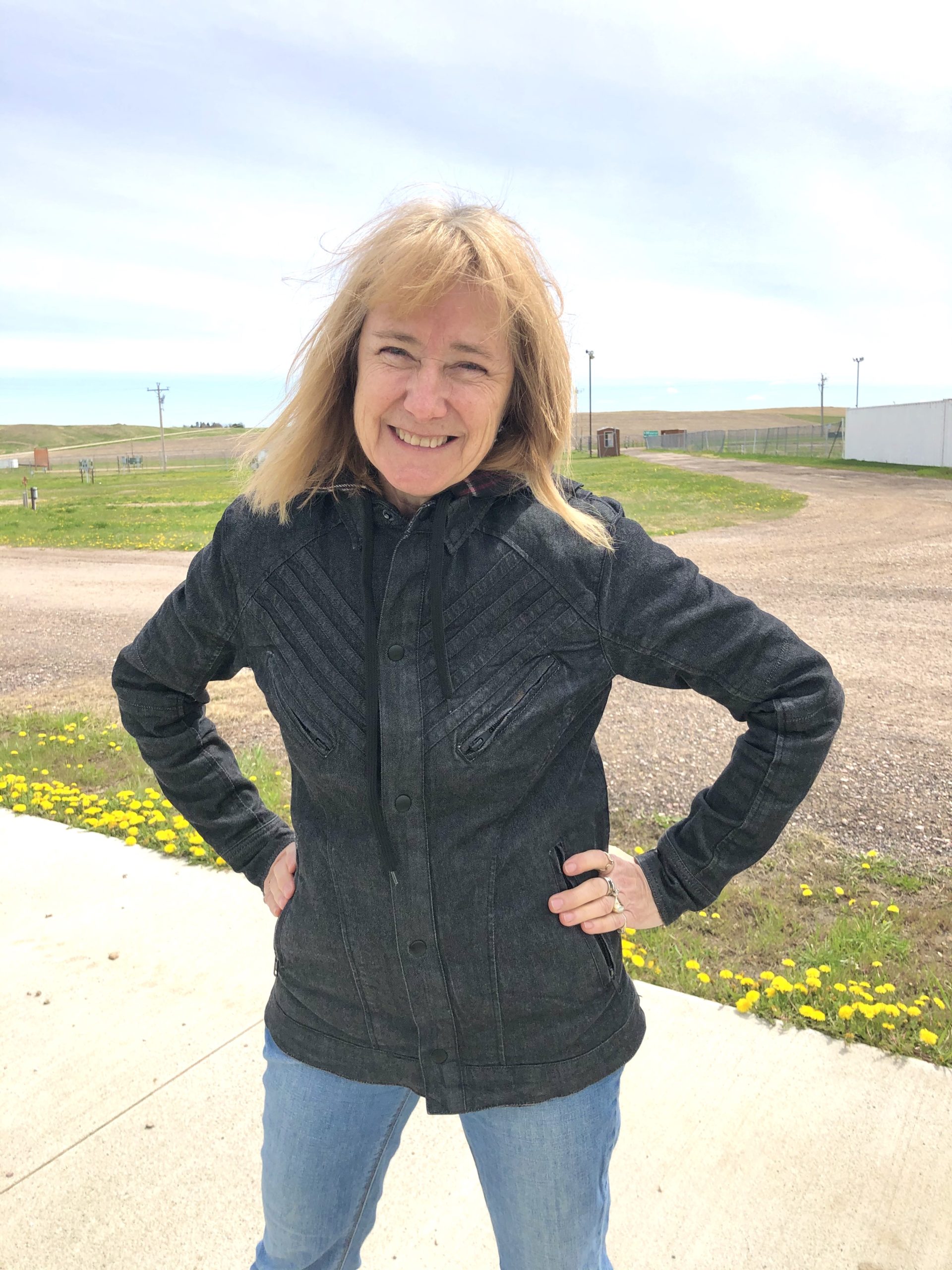 Right out of the wrapper the woven denim shell of Z1R's Timberella Jacket was pliant and inviting – no new-demin stiffness that would require breaking in until it finally felt comfortable. And it was substantial – hefty, even – in weight and feel, hinting at its protective value and durability. Upon closer inspection, another thought occurred. In contrast to jackets I've tested that included multiple design elements strictly for looks, it was apparent right from the start: this one was clearly built for function.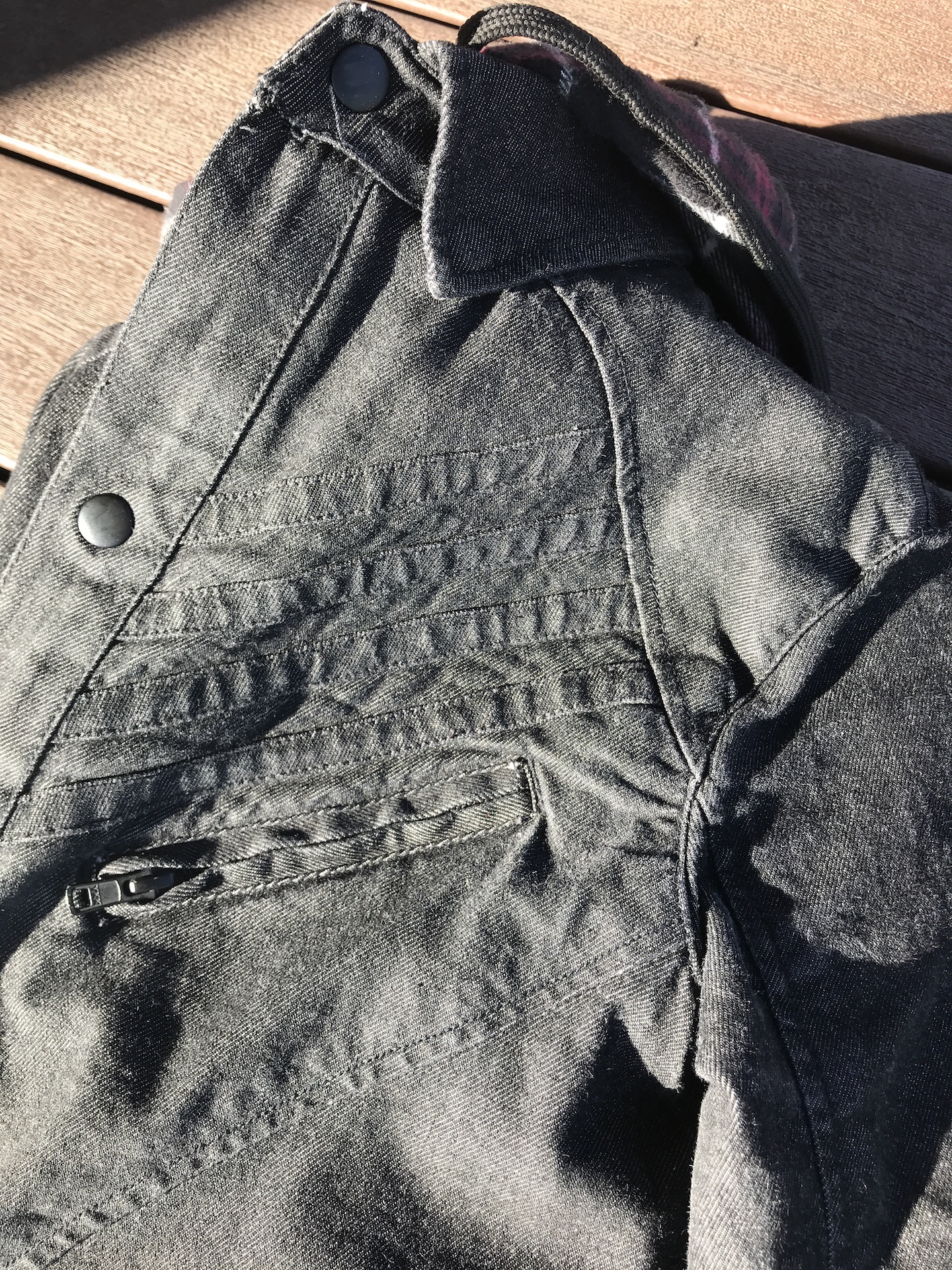 Taking it off the hanger, I unzipped the heavy-duty zipper to reveal the plaid flannel lining and hood, both good-looking features whose functionality can't be denied. That heavy zipper has a wide storm flap that snaps shut. Better still, there's a 4-inch space below the zipper where the fabric continues to the hem, ending in a snap. This reduces bunching when you're sitting on your bike.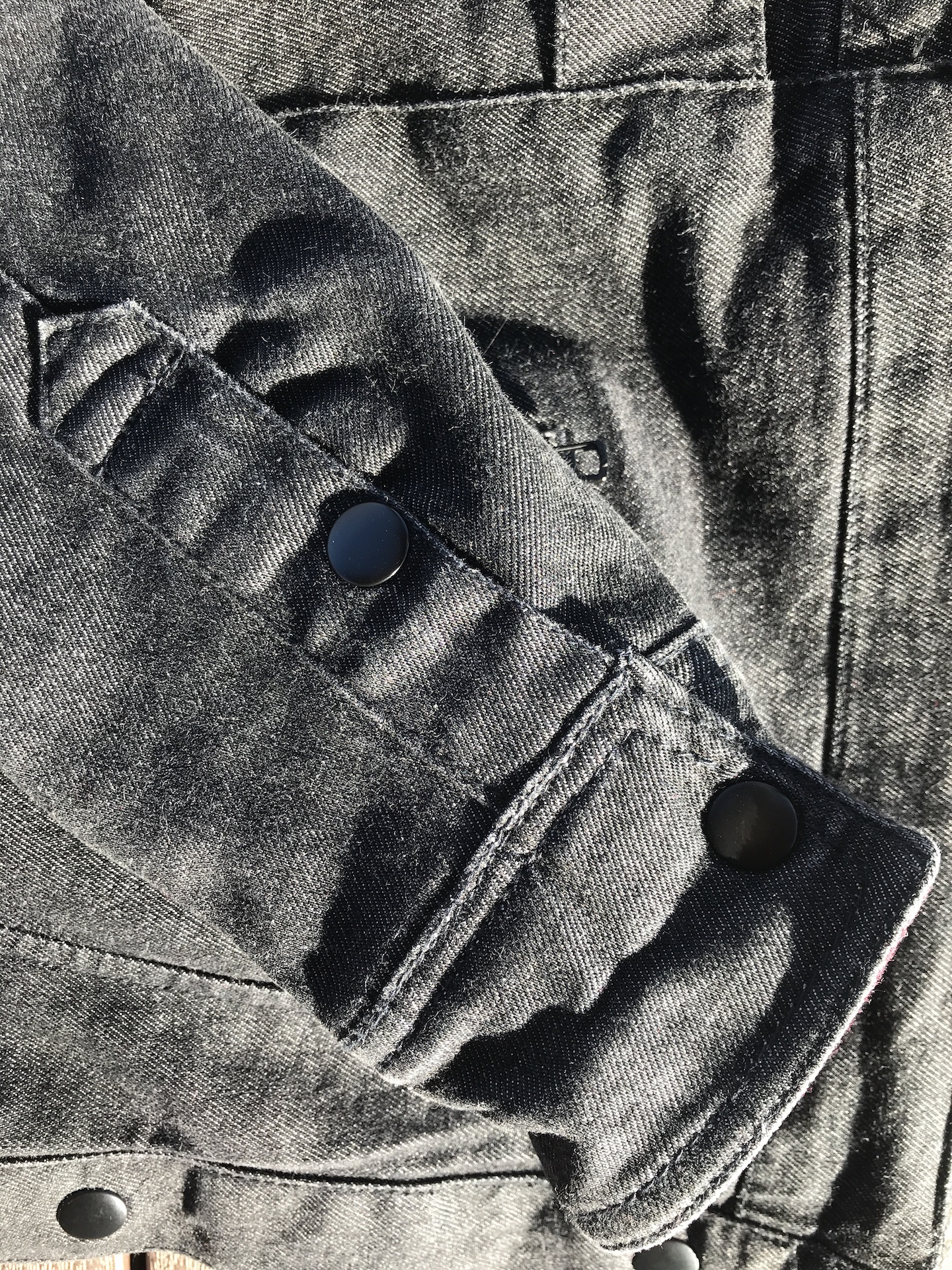 The flannel-lining is complete, into both sleeves and double thick in the hood. The hood has a thick pull string you can grasp even when wearing gloves, to cinch it tight around neck and face. When airflow is demanded two chest vents are easy to zip open.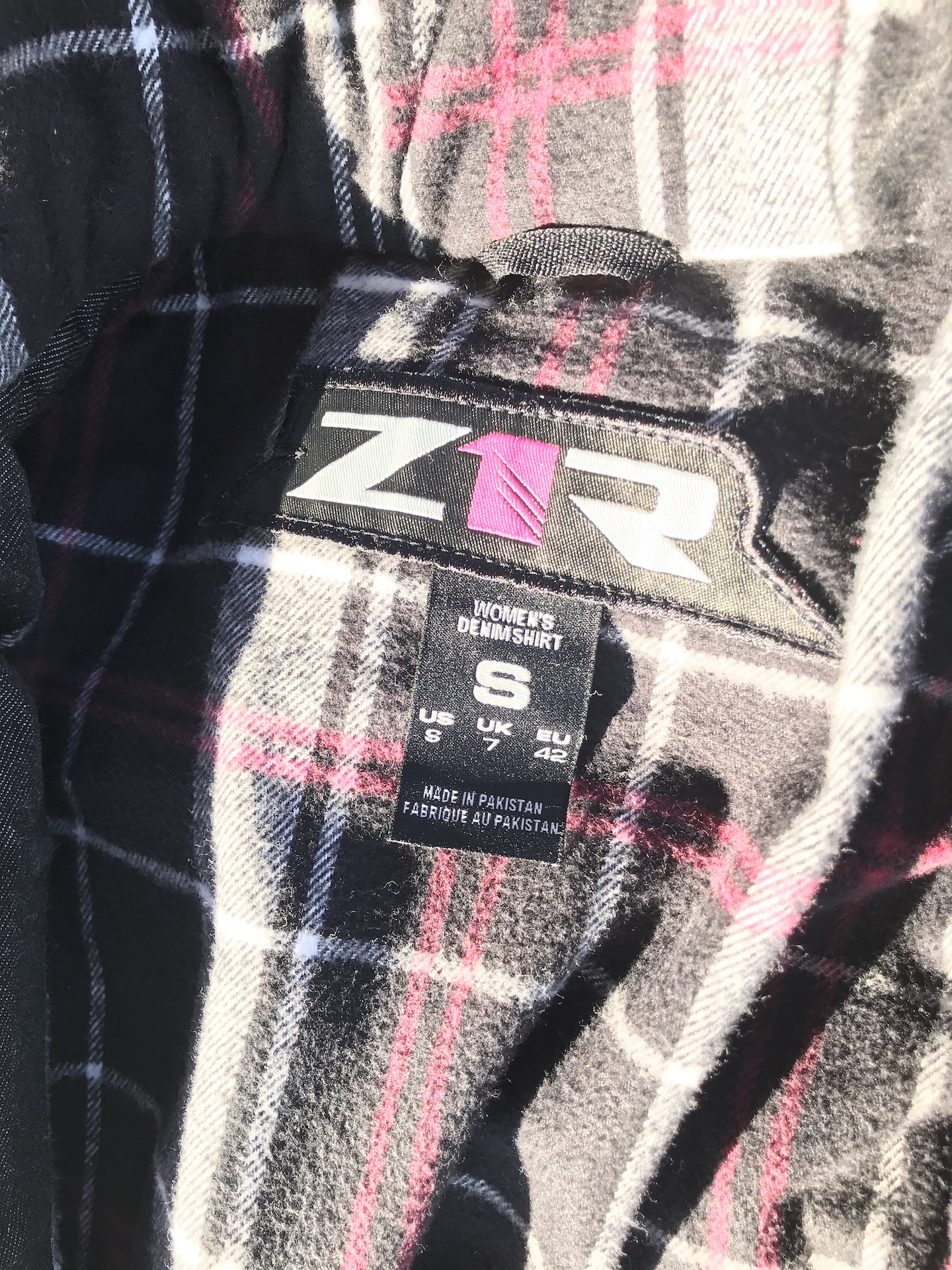 You can always tell when riding gear has been designed by someone who rides – and you can surely tell when it's designed by someone who doesn't. To my delight, this jacket is a fine example of the former.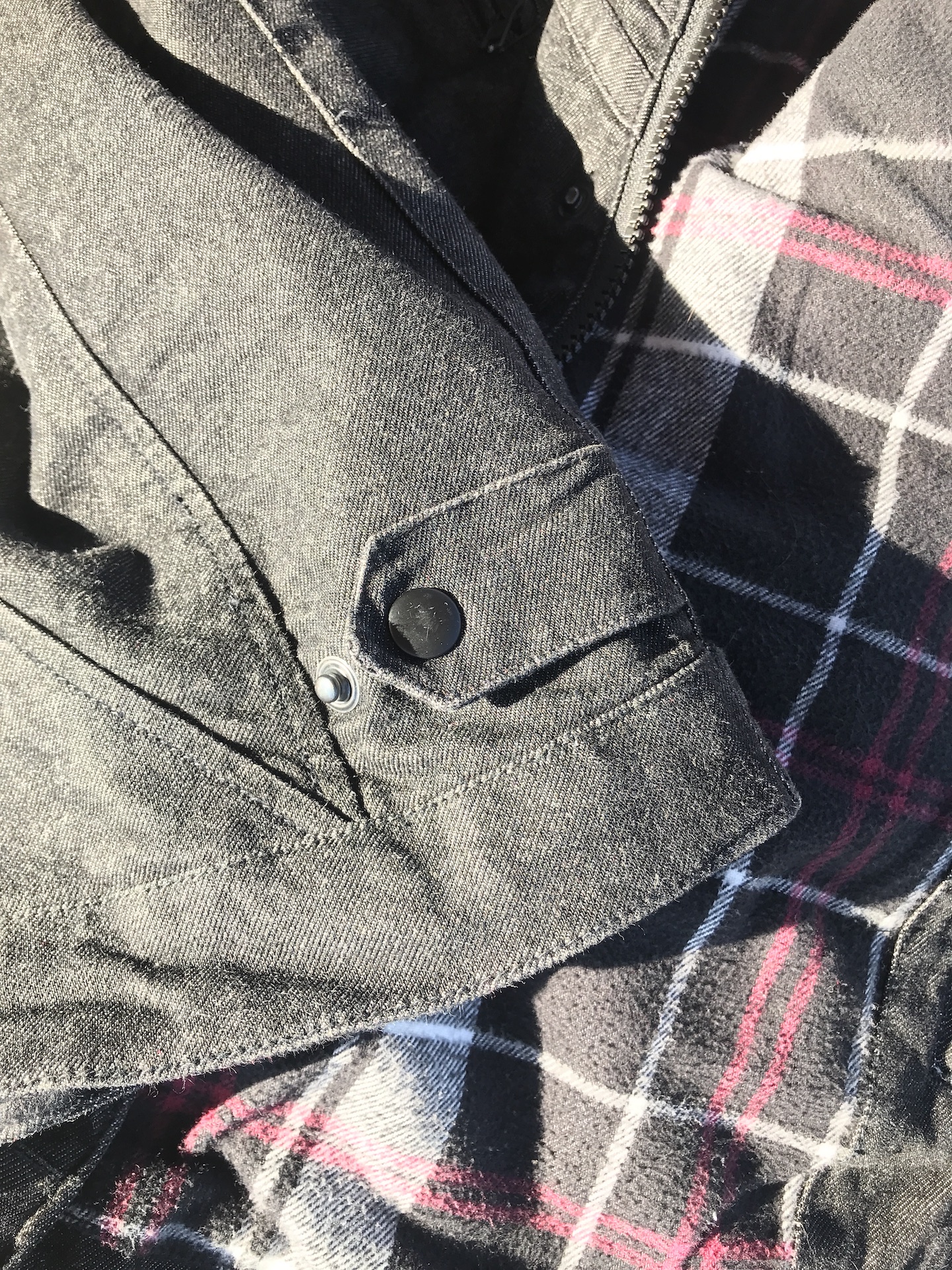 A bevy of features define the Timberella. The generous sleeve length (so important!) ends in a metal-snap cuff at each wrist with two positions. But wait, there's more! There's another snap on each side, further up the sleeve on the inside of the arm. Why? Ever need to reach into a jacket sleeve to pull down a bunched-up shirt sleeve? This snap gives you just enough room to do that with ease.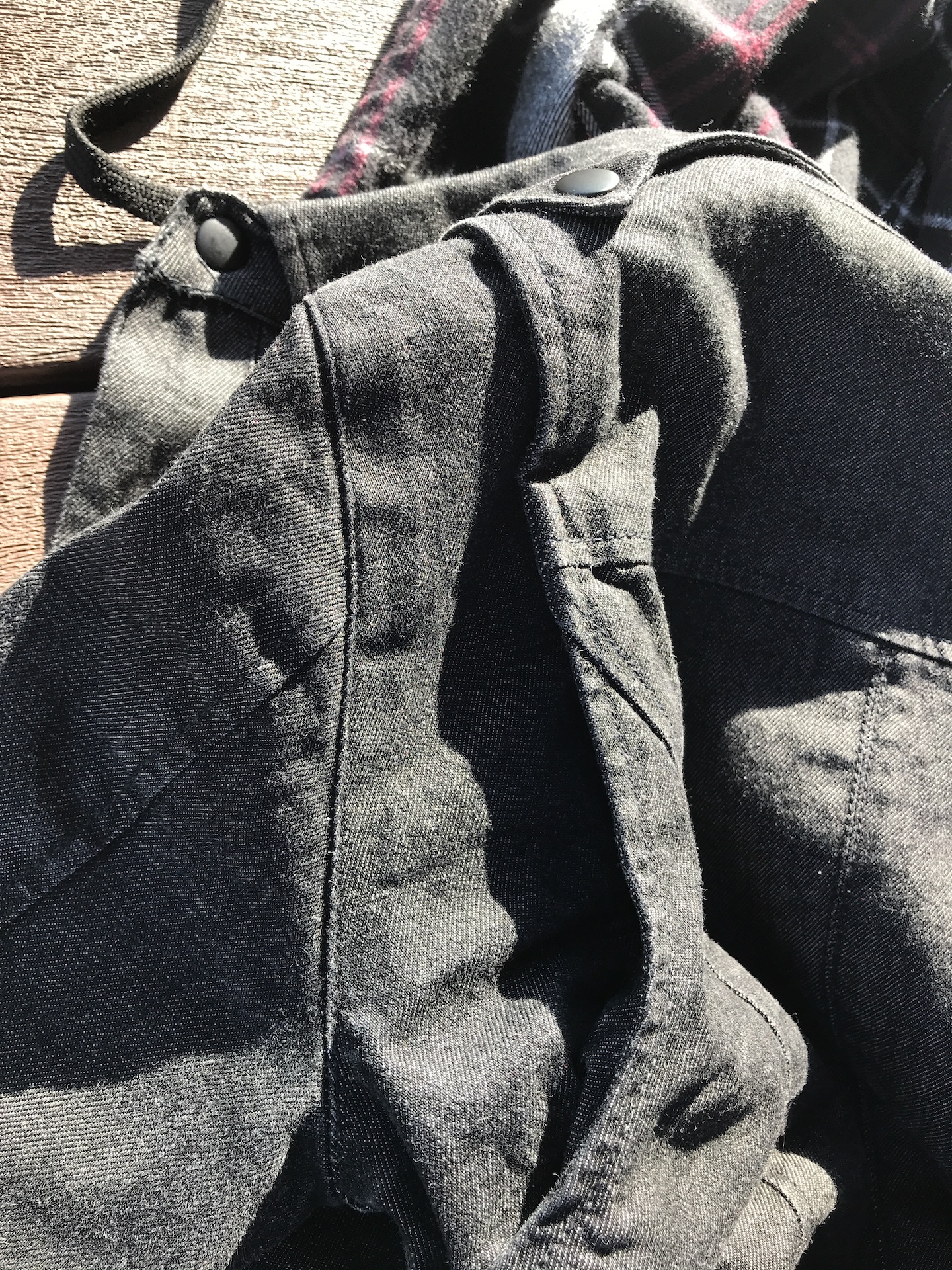 Front pockets on each side are deep enough, flannel-lined, and have zipper pulls you can grab wearing gloves. An extra deep inside conceal/carry pocket is handy and stealthy.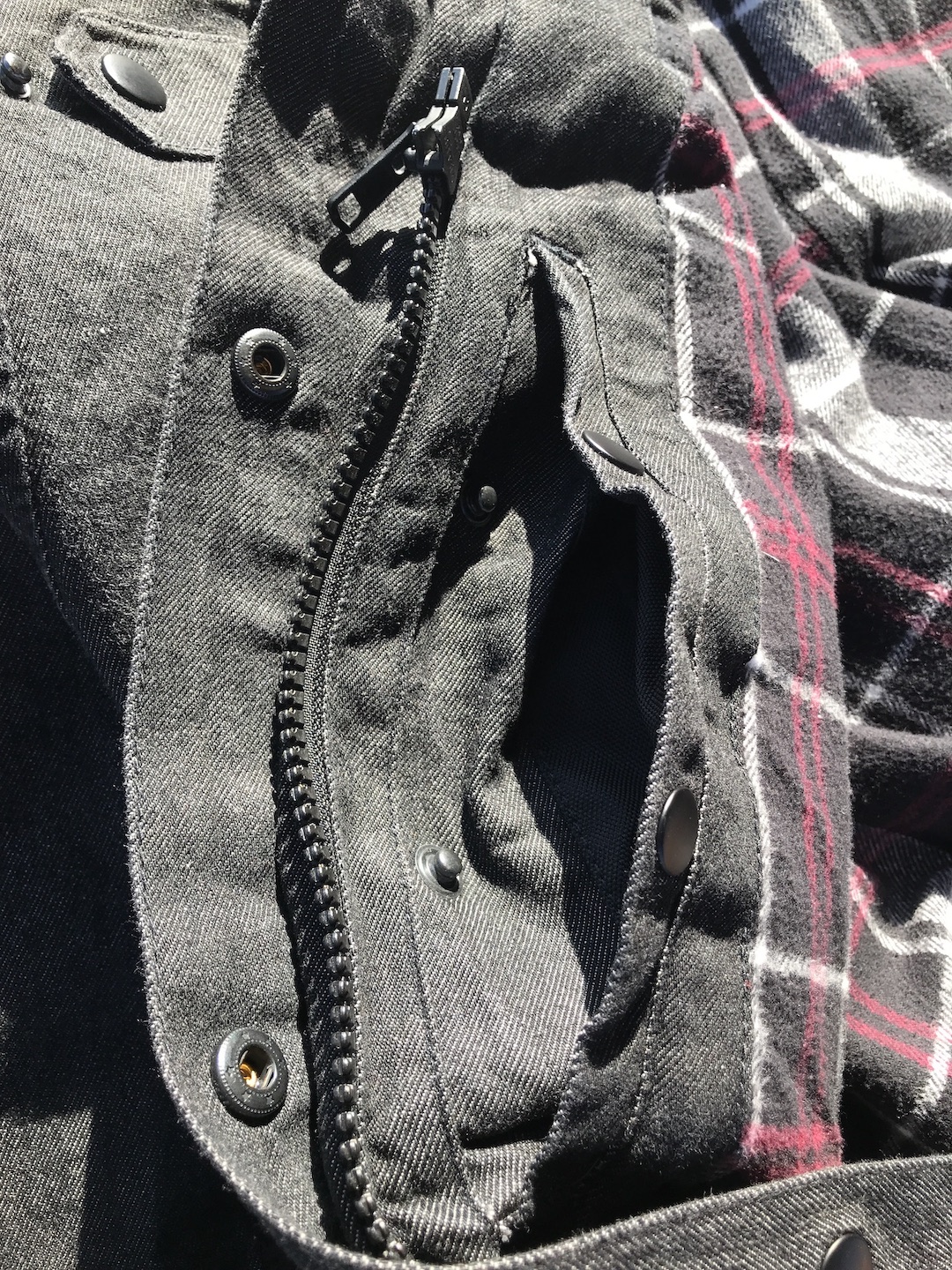 Shoulder gussets address ease of movement and overall comfort when grabbing handlebars, and an extended tail gives just enough extra length to maintain good coverage at the back while riding. Two-position snaps at each side allow for fit adjustment at the bottom edge, too.
The fit of the women's version is nicely tailored with princess seaming. Thanks to the cozy lining, the need for another layer is unlikely but it's possible without feeling constricted. Seams are double stitched and there's angled pleating on both sides across the top, adding a fashionable design element.
You know, for me, there's one thing that really matters in any garment and it's consistent among the ones that become my favorites: It's about the feel, the "hand" of the fabric, as they used to say. The heft, realness and comfort of the thing. Such characteristics are inherent in something not only well made but distinctly made for an intended purpose in a laser-focused sort of way. That explains why the Timberella has joined my short list.
RESOURCE:
www.Z1R.com
Instagram @official_z1r
www.facebook.com/Z1Rhelmets
Z1R's women's Timberella shirt-jacket comes in sizes S-3XL, suggested retail $99.95-$104.95.
The Timber shirt for guys comes in sizes S-5XL, suggested retail $99.95 – $104.95.