Story and Photos by ITN European Reporter Herve' Rebollo.
Salut à toi American rider,
You know what? I had the delivery of my brand new and so desired Road Glide Glide Special, on Saturday, December 24th. I couldn't believe it: the best gift of my life under the Christmas tree.
So, no time to lose, it was an emergency, it was time to go back to the road!!!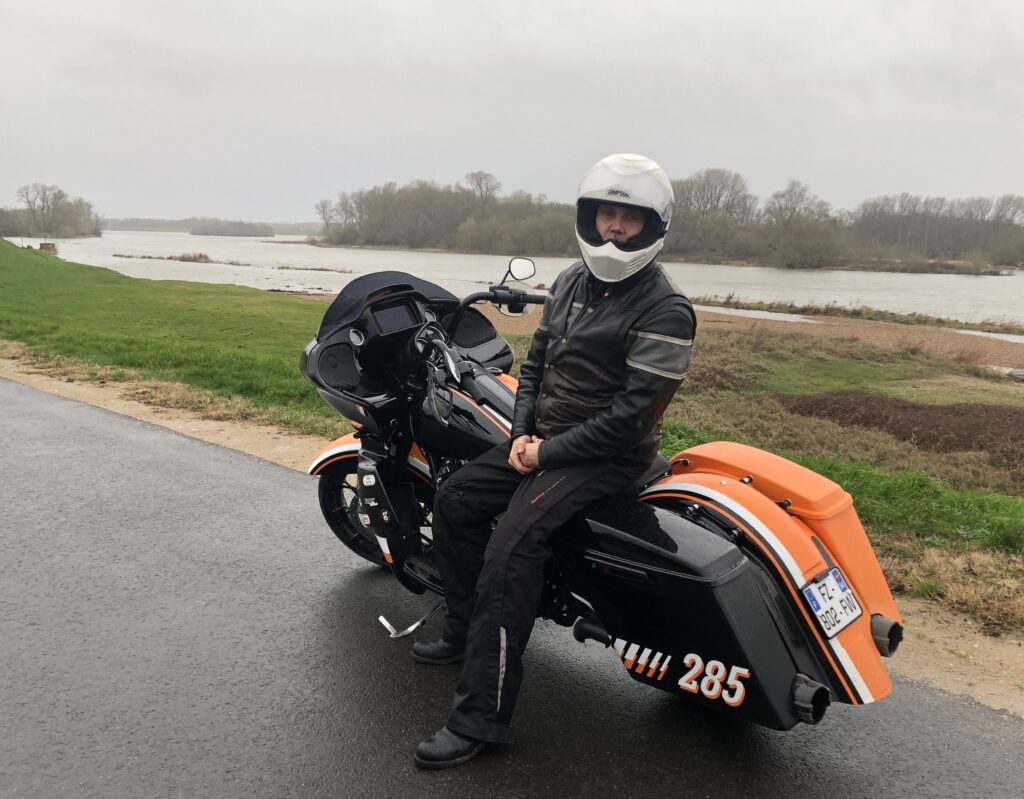 I wanted to join my ol' roadmate Jeff, in center of France. We went to the local Harley Davidson dealership of Orléans (remember the post I wrote some months ago about it: RIDE TO RIDER JEANNE – Iron Trader News), where his brand new Road King was waiting for him.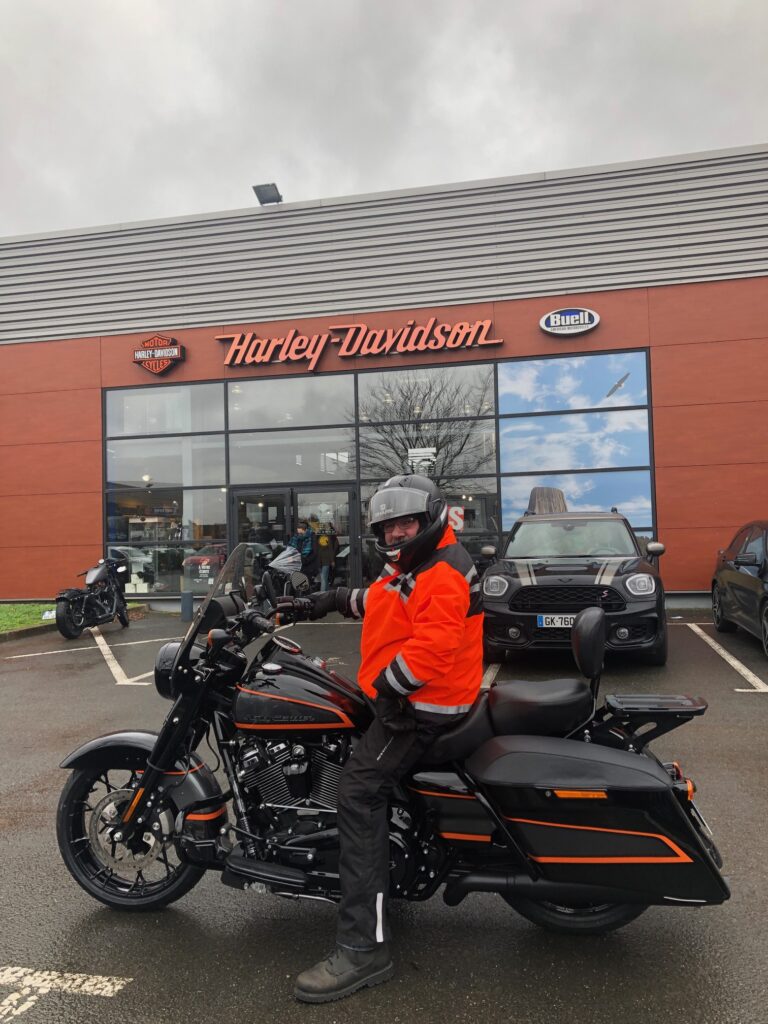 And of course, the idea was to have both together our first miles with our new motorcycles …
Jeff is a fan of American cars and motorcycles …he owns some great sample of the American mechanical production.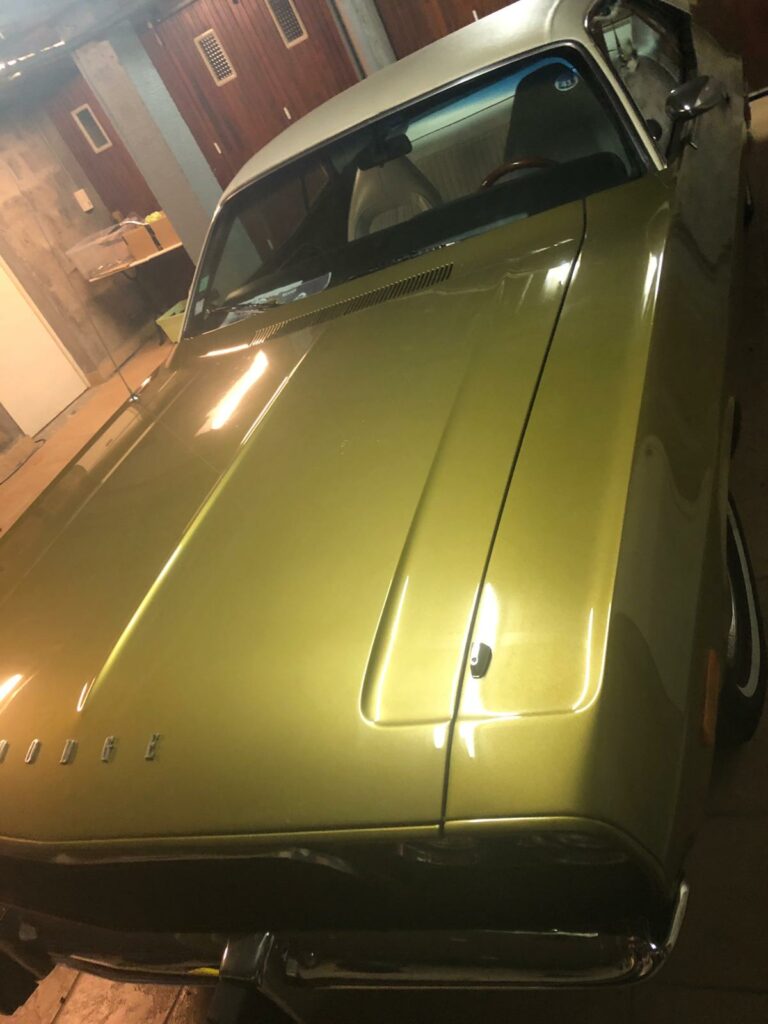 This old Dodge car is incredible but I particularly like his little red 883, a 2003 year model in an absolutely perfect state (with 80.000km/50.000miles).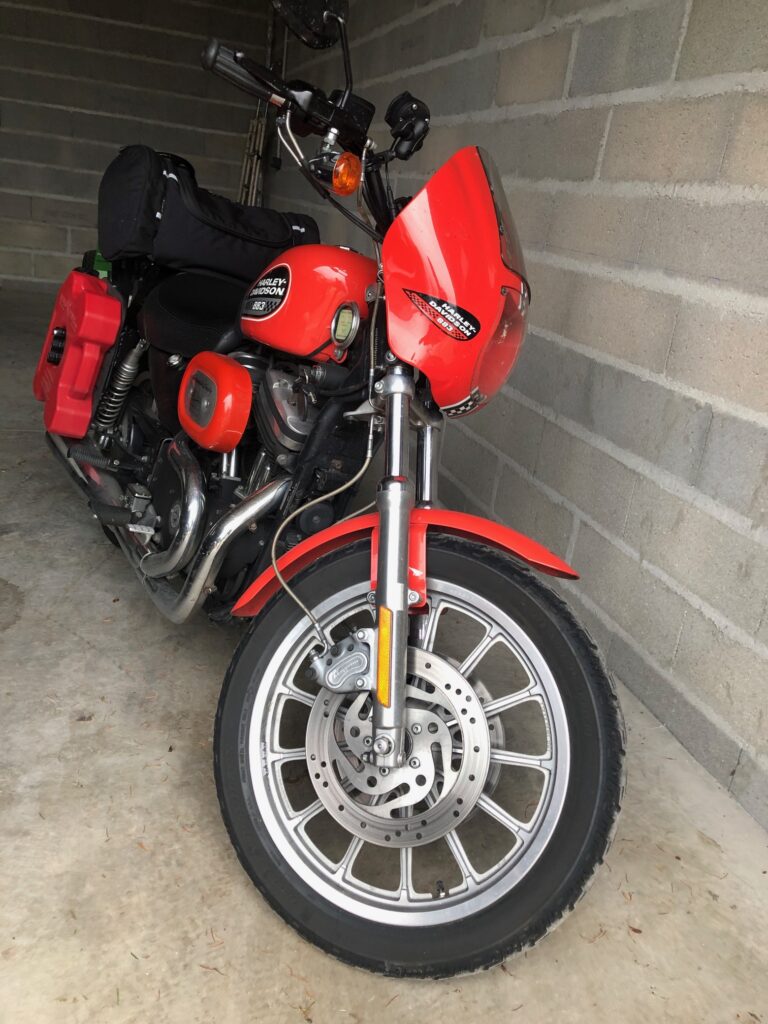 On my way to Jeff's home, I made a stop in an unlikely place I wanted to introduce to you for years. The fabulous François' bar, « Café du Château, THE ROUTE 66 ».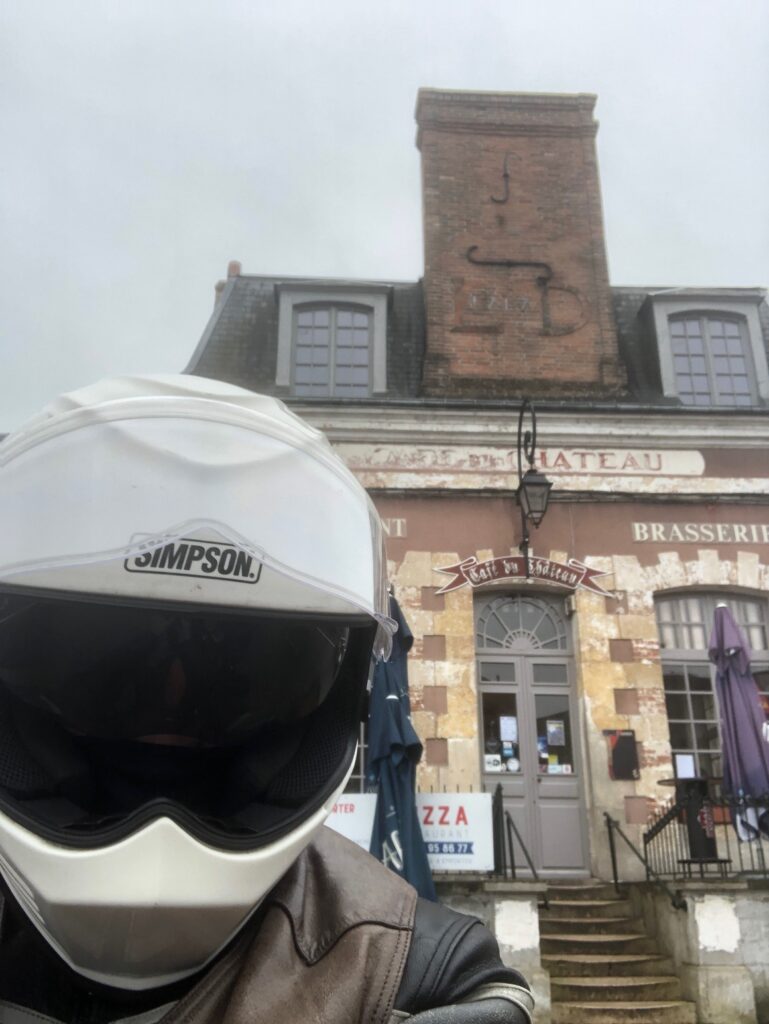 Nothing on this earth can prepare you for such an experience. Once in your biker life you ABSOLUTLEY must have a drink here.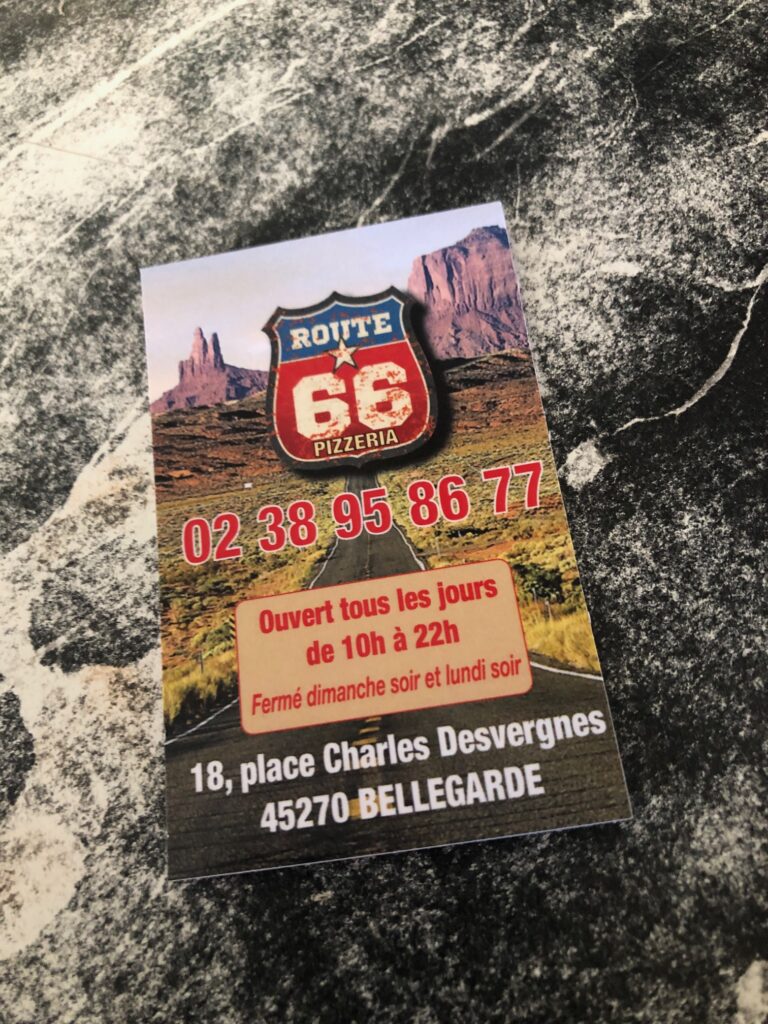 François, the owner of the place for three year is a really cool guy and a very nice person.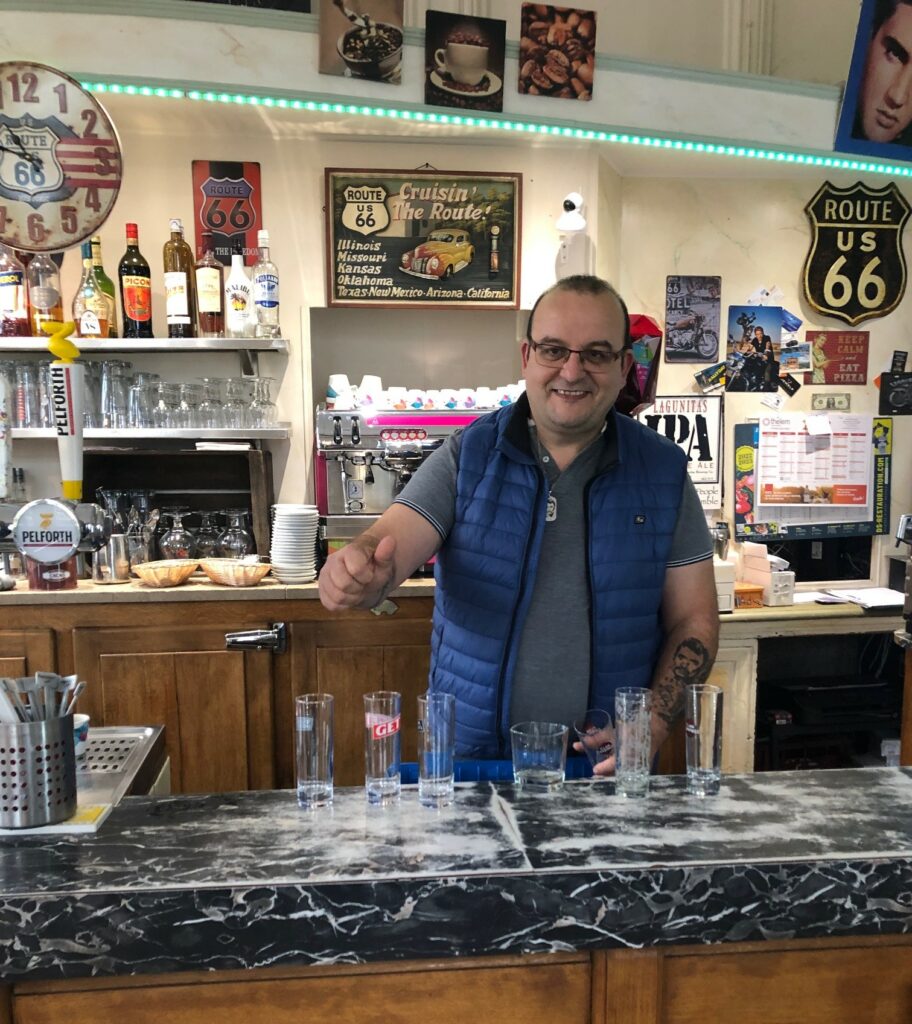 His bar is located in the little old city of Bellegarde.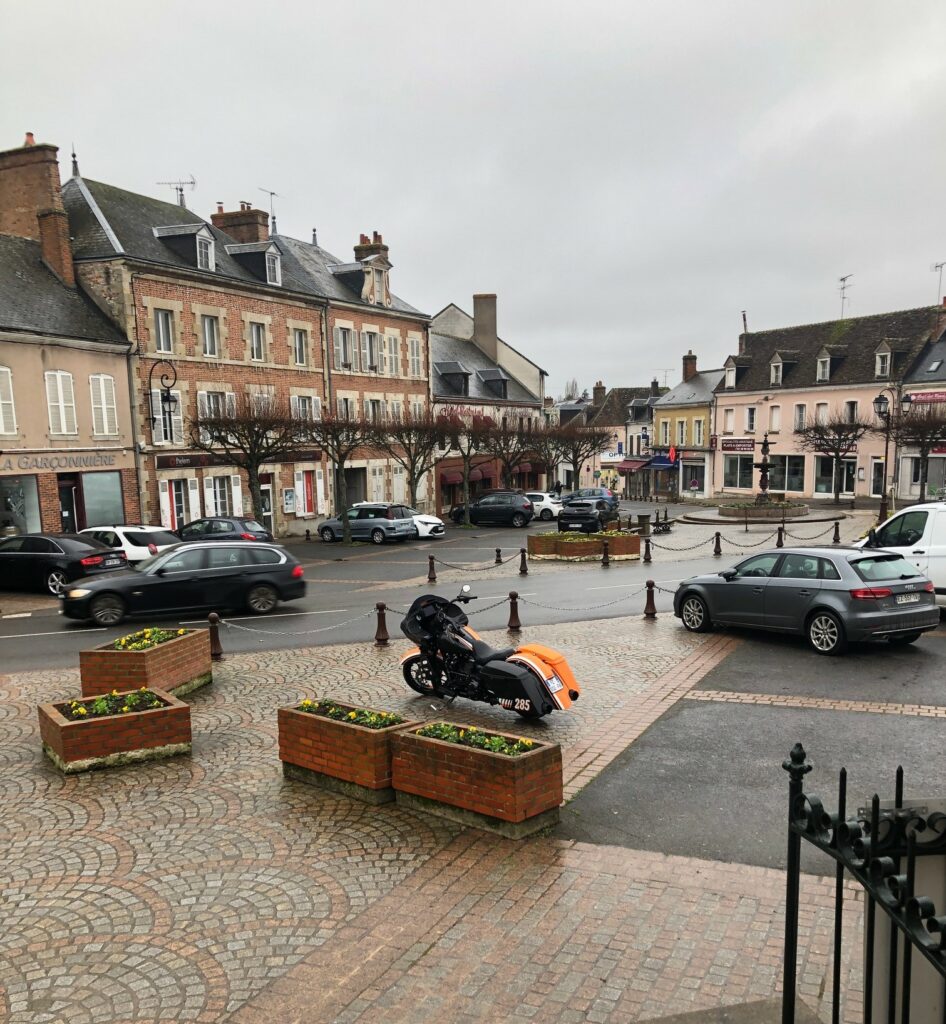 The small town of Bellegarde is situated in the quiet north-eastern area of the Loiret department (in the Centre region of northern France). This is just one of several places called Bellegarde in France – there are six places with the name in France, and eight more places that include "Bellegarde" as part of their name. Be sure you are in the Loiret if you want to visit the place described below, lol!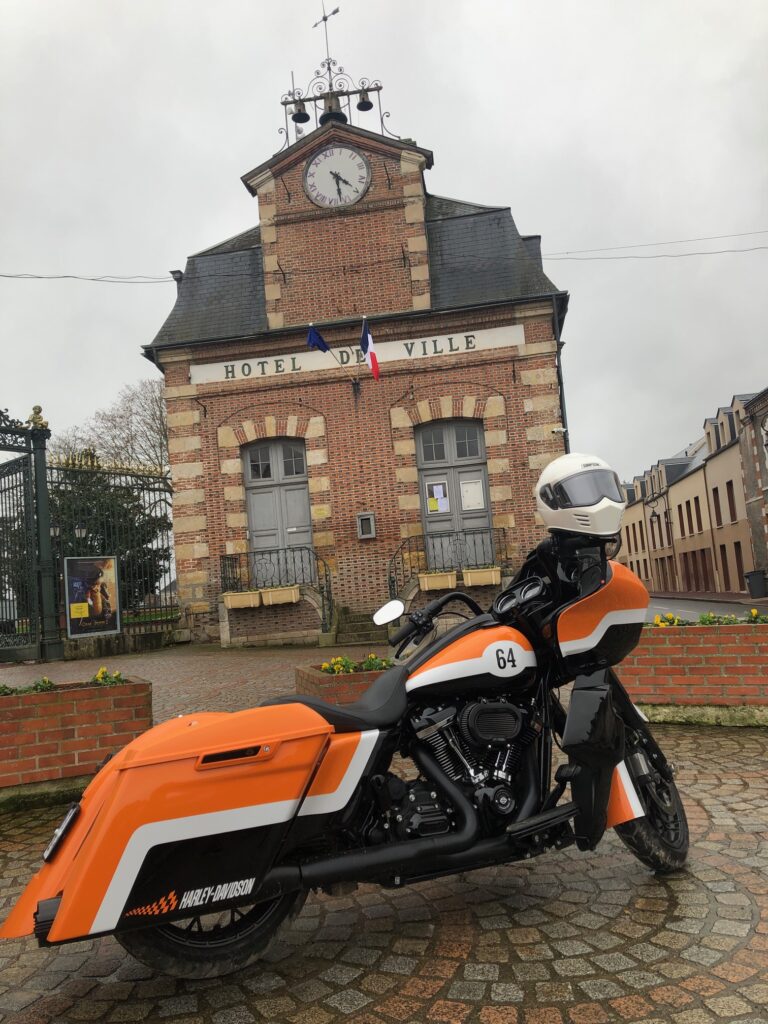 The town is best known for the Castle of Bellegarde, and this is the main attraction for visitors. The castle is also known locally as the Château de l'Hospital. Built in the 14th century on the site of an even earlier castle, the Chateau de Bellegarde was substantially remodeled over the course of the 15th – 17th centuries, then the courtyards were altered in the 18th century and the classical style staircase was also added at the end of the 18th century. The castle is currently and for several years under restoration.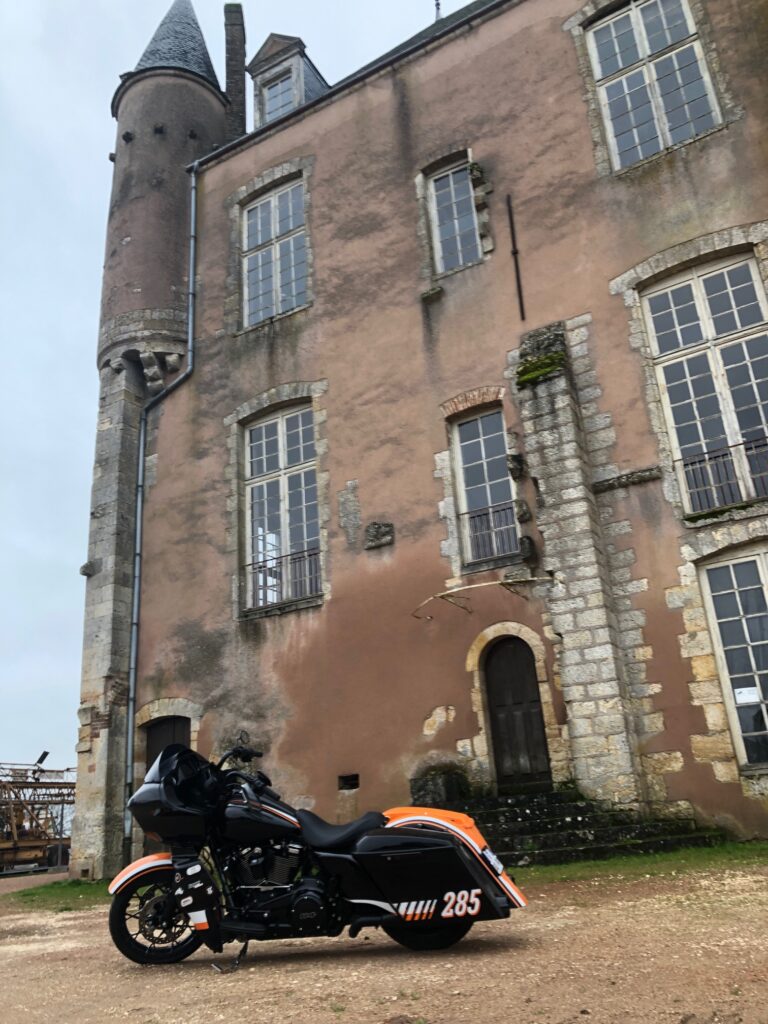 Dominating the town center, the main body of the castle is square, with a steep roof and a small tower in each corner. This donjon is surrounded by a broad moat which enhances its appeal, and there are several other buildings that also form part of the castle. It's a place where I use to make a stop, a little pause on the road when I go South … it's almost a tradition for me.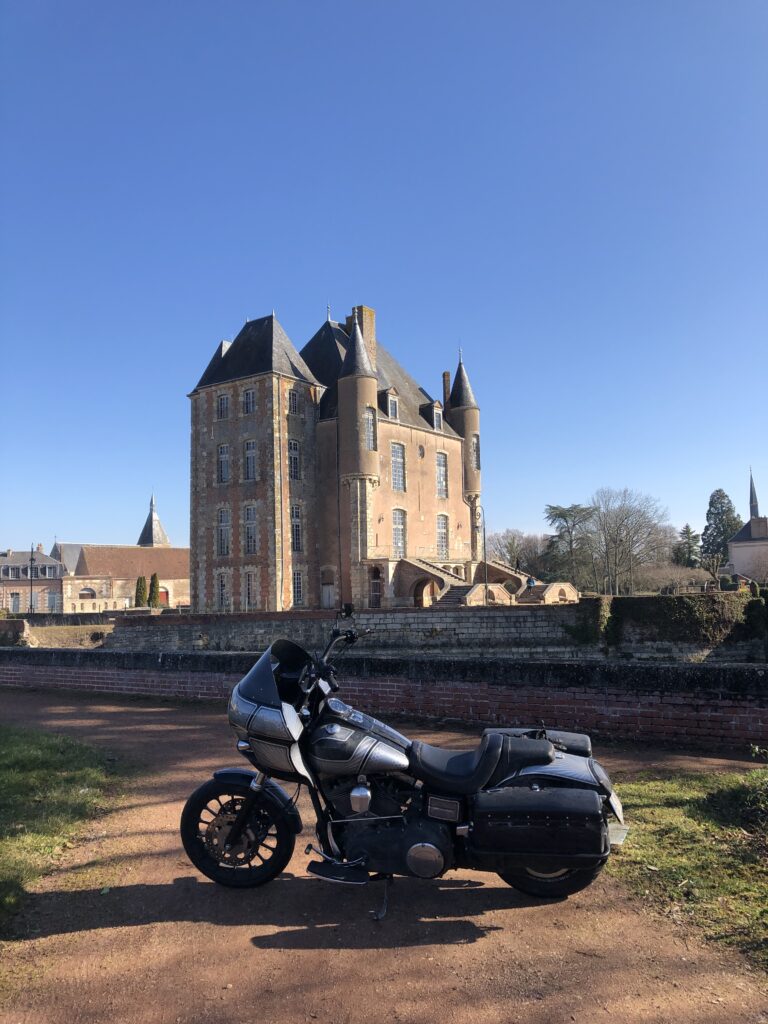 Back to François the bartender. He was borned in the south of France, in the famous town of Marseille (so, he is a "Marseillais"). As every person issued from this part of France, he has a very specific accent when speaking. We use to say that that people from this part of France talk with the sun in the voice.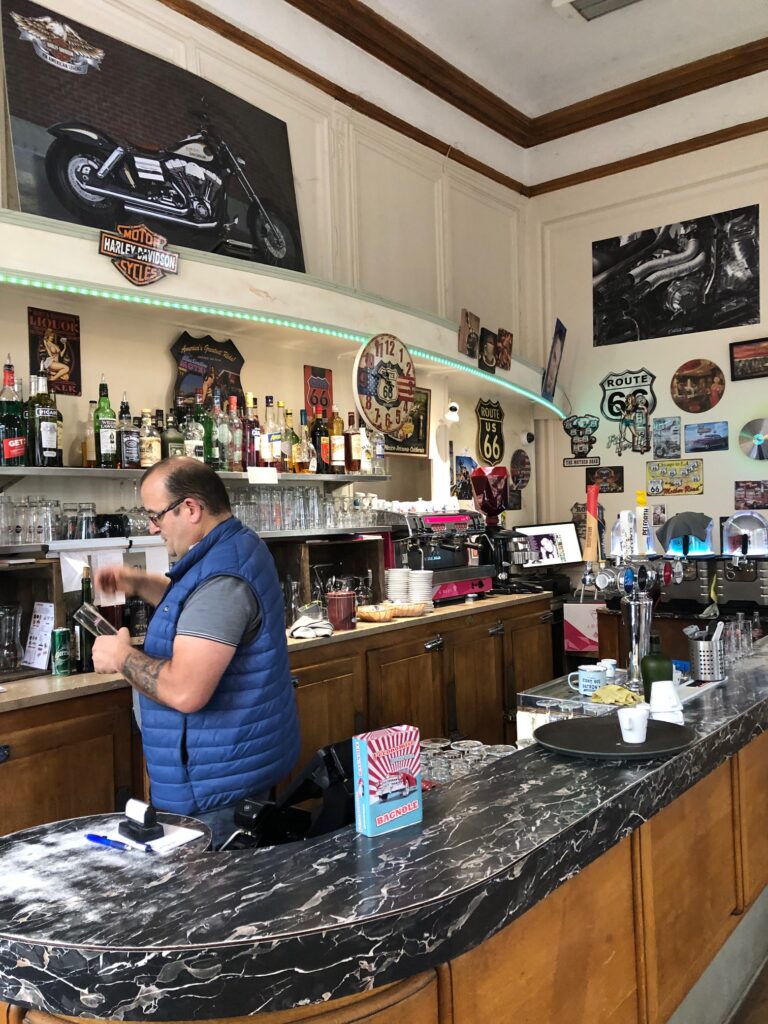 François is a former trucker and spent decades on French/European roads. He bought this little bar 4 years ago, survived the terrible covid period (all bars and restaurants were closed for months) and finally made of this little old place, located right at the entrance of the castle's court, a cool bar.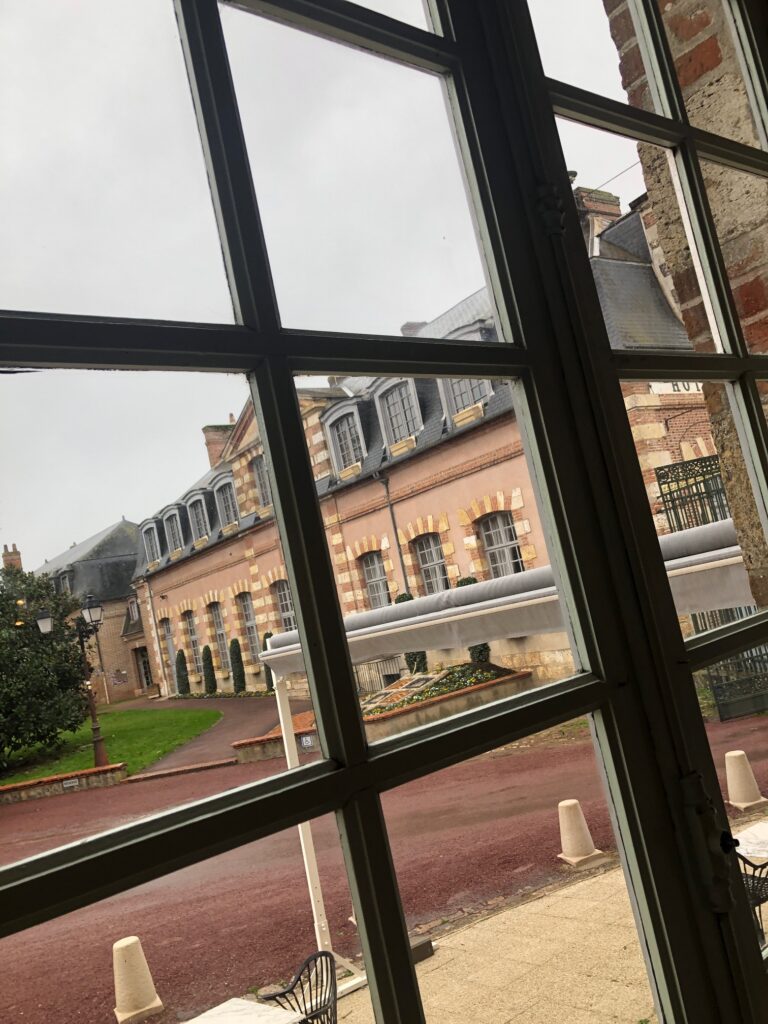 When arriving here for the first time, you don't really understand what you are seeing and you don't really understand where or when you are. For sure you find here a fantastic ambiance in a place which was not built for it.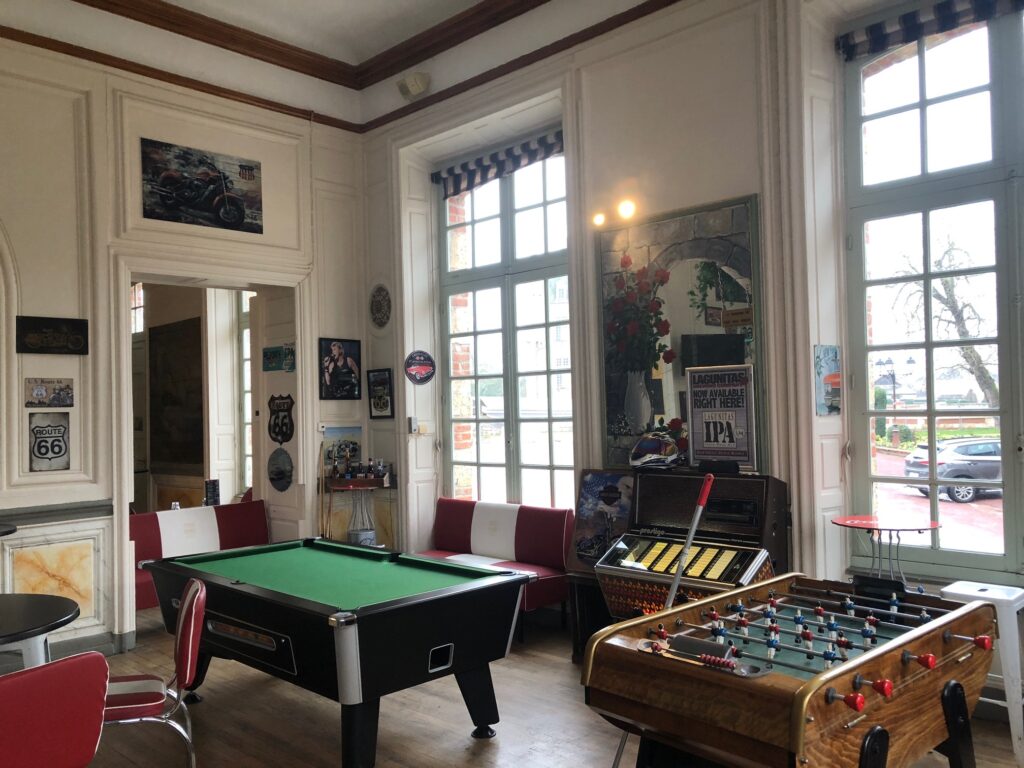 The local population uses to come for having his daily coffee, bikers make a stop for having a beer and talk about bikes and rock'n'roll.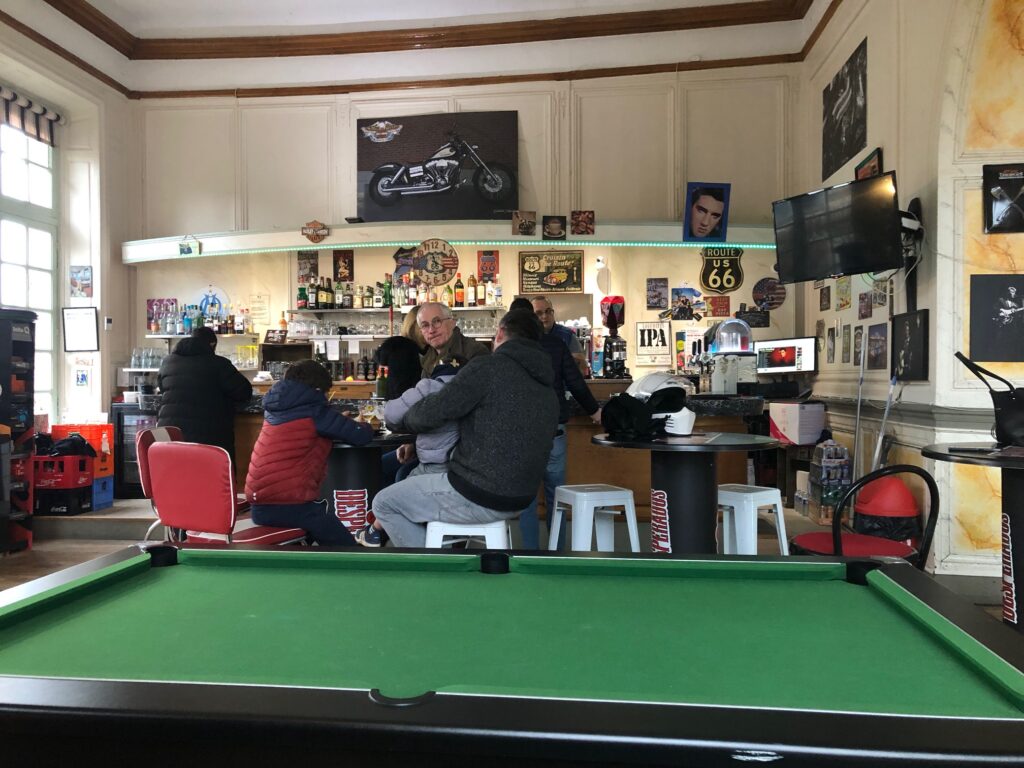 Yes, because François is a Harley Davison lover and a great fan of the French rocker Johnny Hallyday (died in 2017 ).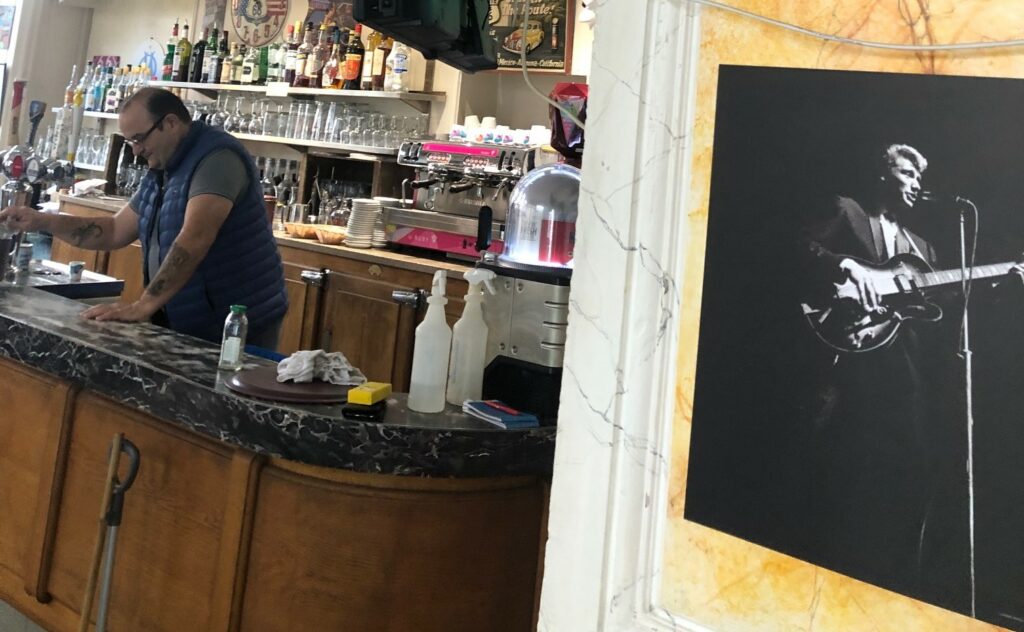 So, next time you want to have pizza listening rock music in a 17th century ambiance, just give me a call, we'll take our brand new bikes for a ride to the Café du Château at Bellegarde. Be prepare for having a nice trip and a very good time (especially on some Friday night).
See ya soon on the road …who knows?!?!,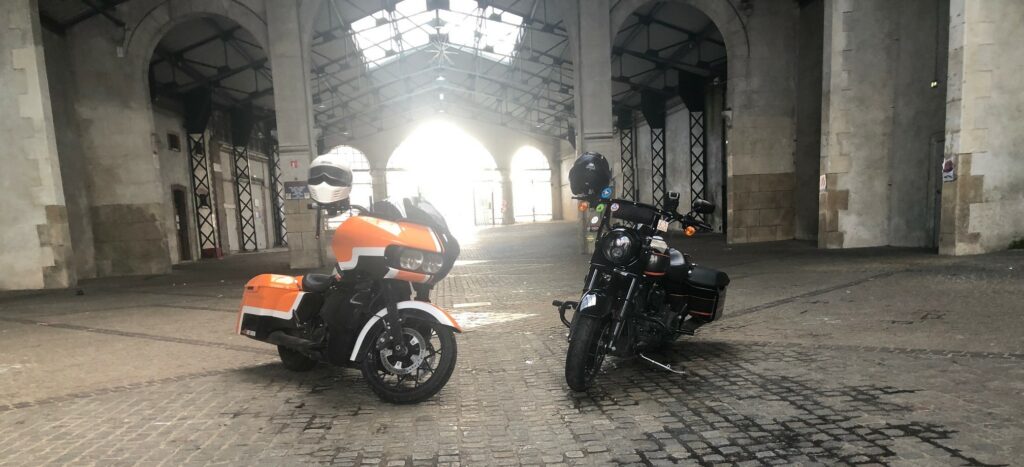 Hervé your French biker friend.