SATURDAY AUGUST 14th, 2021 @ 11am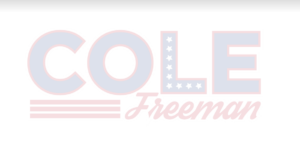 Daredevil, emergency responder and American hero COLE FREEMAN presents one of the most iconic stunts to take place in Downtown Sturgis during the city's 81st Sturgis Motorcycle Rally. Freeman will inject adrenaline-fueled thrills and champion support for non-profit group RESPONDER RESCUE as the main event during the Rally's closing ceremonies. Having completed more than 200 jumps in his 5+ year long jumping career and 17+ years as motorcycle
stunt-man and nationally acclaimed daredevil, Cole continues to pioneer the industry with his modified
Harley-Davidson XG750, through both extreme stunt-show entertainment and paying homage to his childhood hero, Evel Knievel.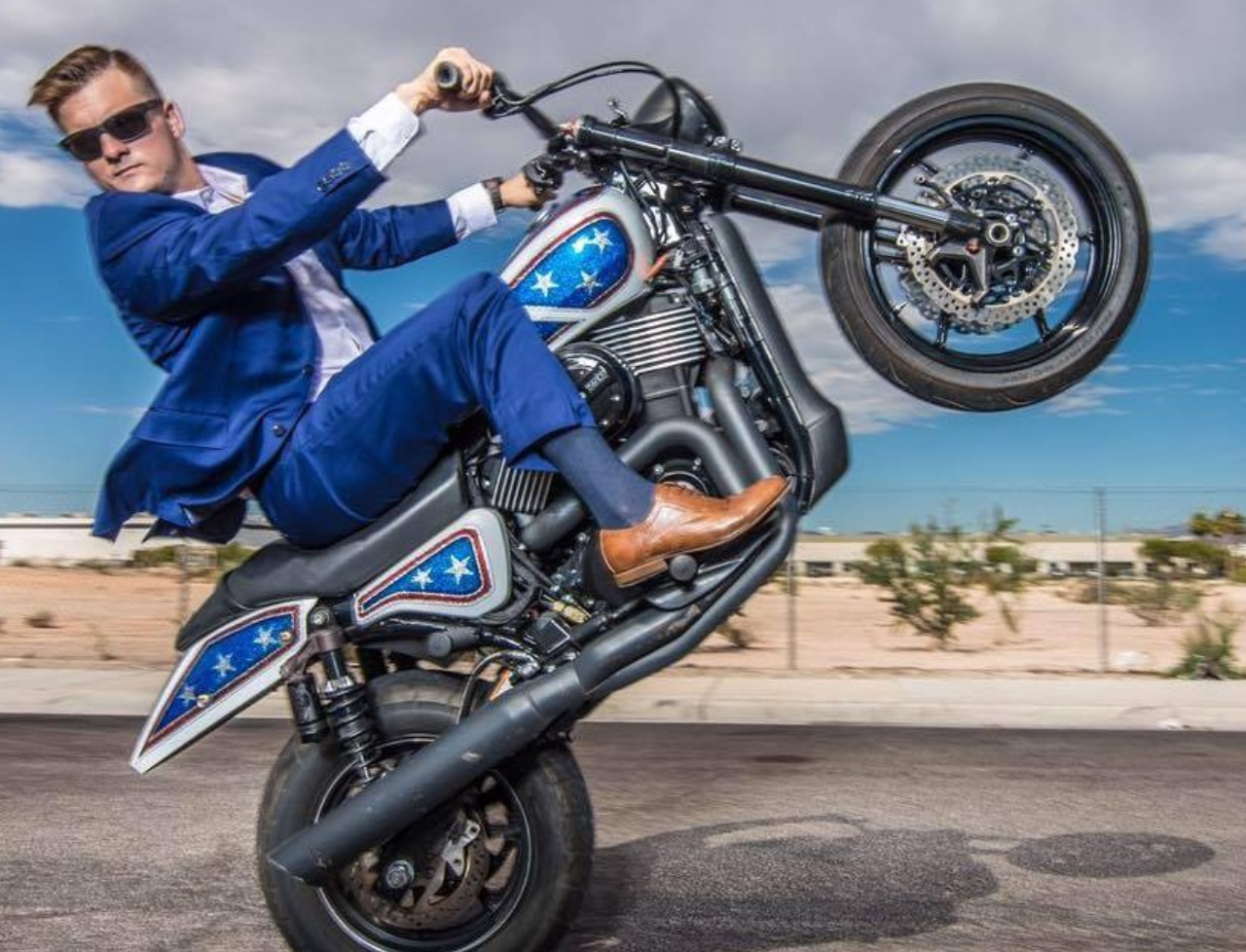 Also taking place, the 1st Annual American Daredevil's Block Party, presented by Cole Freeman. VIP ticket
holders to enjoy downhome BBQ presented by St. Louis based Sugarfire Smokehouse. With pre-event
festivities joined by industry professionals and an exclusive autograph and Q&A session with Cole.
To benefit St. Louis charity Responder Rescue, Cole will design and build a one-of-a-kind custom
motorcycle giving it away the day of the show. VIP Block Party ticket holders automatically receive one
giveaway entry. Additional entries for VIPs and Sturgis attendees and supporters world-wide can be had
at the American Daredevil Block Party event site. Complete bike giveaway details and additional
information also available. Winner does not have to be present to win, no purchase necessary.
VIP Tickets & Raffle Entry Details >>> bit.ly/ADDBLOCKPARTY
Cole Freeman (American Daredevil) – "I've had this poster of Main Street above my bed since I was 12, ever
since my first time going to Sturgis. Knowing I got to jump my Harley [his record-setting stunt for the Rally's
2019 Opening Ceremonies drawing 30,000+ spectators] over that iconic street is humbling. Not only is it an
honor to be the only man to fly a motorcycle over Main Street Sturgis, but I am blessed to be able to
entertain at the World's most famous motorcycle rally! This is my absolute passion — and I'm beyond
excited to raise money for first responders while doing what I love."
Jerry Cole (Rally Director) – "It's great to have Cole back during the 81st for a jump over Main Street. This
type of daredevil event is what the City of Sturgis Motorcycle Rally was founded on, and we are excited to
continue that legacy."
Join the American Daredevil Block Party 2021 at the 81st Sturgis Motorcycle Rally on Saturday, August
14th, 2021 by snagging your tickets early, and staying late. Real late.
Media, Press & Partnership Inquiries
SPEED HEATHENS
gofast@speedheathens.com
+1(732)870-7184
1307 Oakridge Farm Hwy
Mooresville, NC 28115
General Inquires & Stunt Specifics
Cole Freeman
coleillconduct@gmail.com
+1(636)-466-5775
2130 Roselake Circle
St. Peters, MO 63376
Rally Information
Sturgis Motorcycle Rally
info@sturgismotorcyclerally.com
+1(605)720-0800
1040 Harley-Davidson Way
Sturgis, South Dakota 57785
About American Daredevil Cole Freeman
Born and raised in St. Louis, Missouri, Cole Freeman travels the world as the Last American Daredevil,
thrilling spectators and inspiring future stunt. His adrenaline fueled riding style challenges the extreme
sports industry while immortalizing the legends of the past. Cole's genuine passion to pursue the thrill of
the stunt continues to grow, now with a strong emphasis of supporting charitable causes. His other job?
Taking care of his local community as a Firefighter/Paramedic for the city of Shrewsbury, Missouri —
because for Cole Freeman, the show must always go on.
https://www.harleydavidsonjumps.com/
About Sturgis Motorcycle Rally
The Sturgis Motorcycle Rally is a motorcycle rally held annually in Sturgis, South Dakota, and the
surrounding Black Hills region of the United States. Est. 1938 by a group of Indian Motorcycle riders and
was originally held for stunts and races. Since then, the rally has become a pluralistic endeavor that
consists of events put on by many different groups. Attendance has historically been ~500,000 people,
reaching a high of over 700,000 in 2015. The event takes place over 10 days and generates around $800
million in annual revenue.https://www.sturgismotorcyclerally.com/
About Responder Rescue
Provide assistance; emotional, tangible or monetary, to any area first responders, who have been injured,
become ill or suffered a traumatic situation after all other resources have been exhausted. Responder
Rescue, a 501(c)(3) organization, was established in 2009 by a St. Louis metro area fire Captain who saw
an unmet need, resulting in additional financial and emotional assistance to these men and women. The
program helps to ensure that they and their families have basic necessities, such as food, housing,
transportation and complete medical care to minimize the suffering caused by such traumatic events.
https://www.responderrescue.org/