The Rev joins Zakk Sabbath for an all-star Sturgis Buffalo Chip® finale on Saturday, Aug. 10.
Sturgis, SD (January 15, 2019) – The Reverend Horton Heat's lightning-fast licks and old-school American rock, blues and country will set the Buffalo Chip's Wolfman Jack Stage ablaze with nitro-boosted punk rock attitude on Saturday, Aug. 10, 2019. Sharing the stage with Zakk Wylde, one of the most talented heavy metal musicians ever to pick up a guitar, and the hard rock supergroup Zakk Sabbath, will make for an incredible send-off for the 2019 Sturgis Motorcycle Rally. See the announcement video here: BuffaloChip.com/BANDS
"Reverend Horton Heat delivers more than just an extraordinary performance," said Rod Woodruff, Sturgis Buffalo Chip President, "These guys deliver a sermon of rockabilly with the passion you'd expect of an old-time evangelical rock and roll shaman. There's no question, the combination of the Rev with Zakk Sabbath will make this one of those nights to remember at the Buffalo Chip."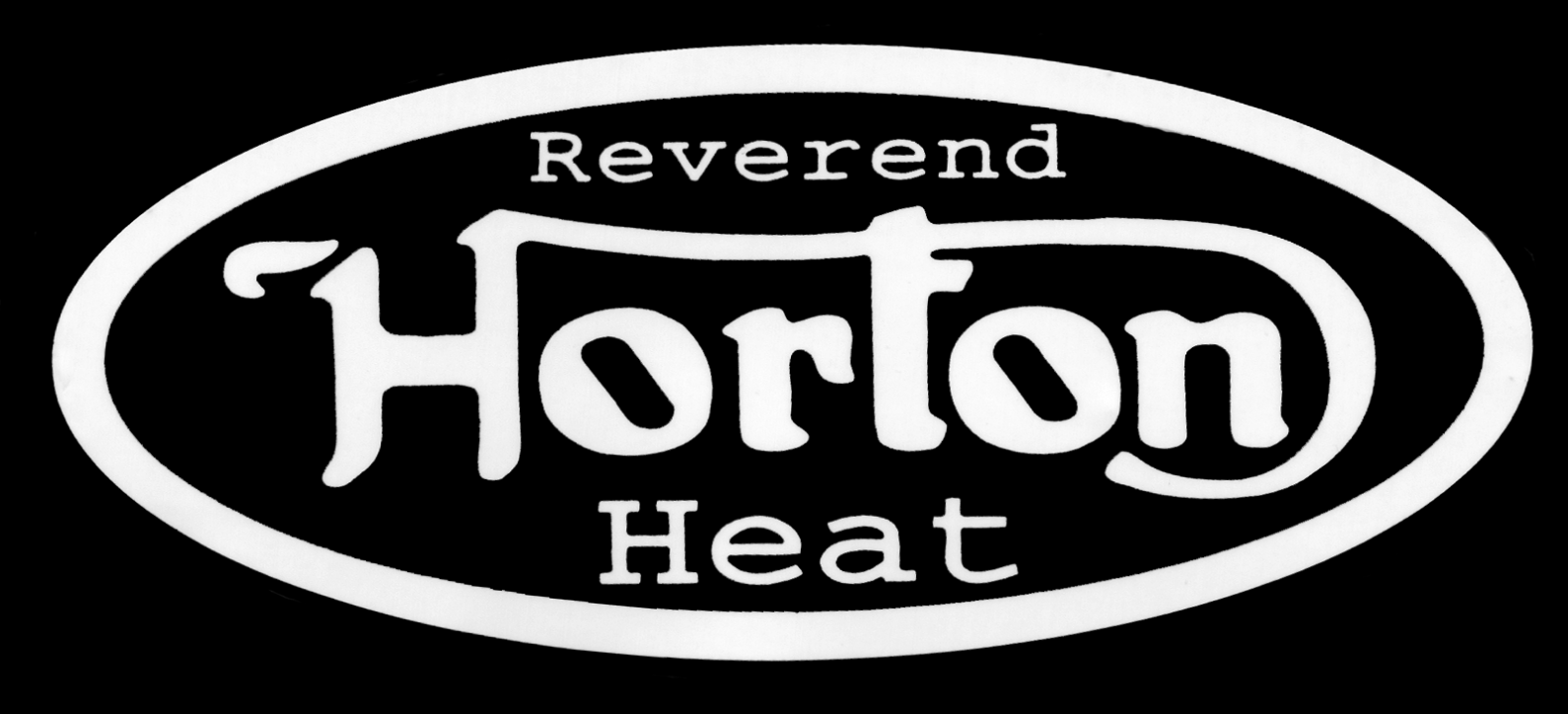 The Dallas, Texas-based psychobilly trio released their 12th studio album "Whole New Life" in November.  As the leader of the trio, Jim Heath is the lead singer, songwriter and guitarist. He's been dubbed the "Godfather of Modern Rockabilly and Psychobilly." The band describes itself as rock and roll that's influenced by 1950s rockabilly, punk, country, surf and jazz standards. They mix country, surf, punk, big band, swing and rockabilly into loud, energetic songs with often-humorous lyrics.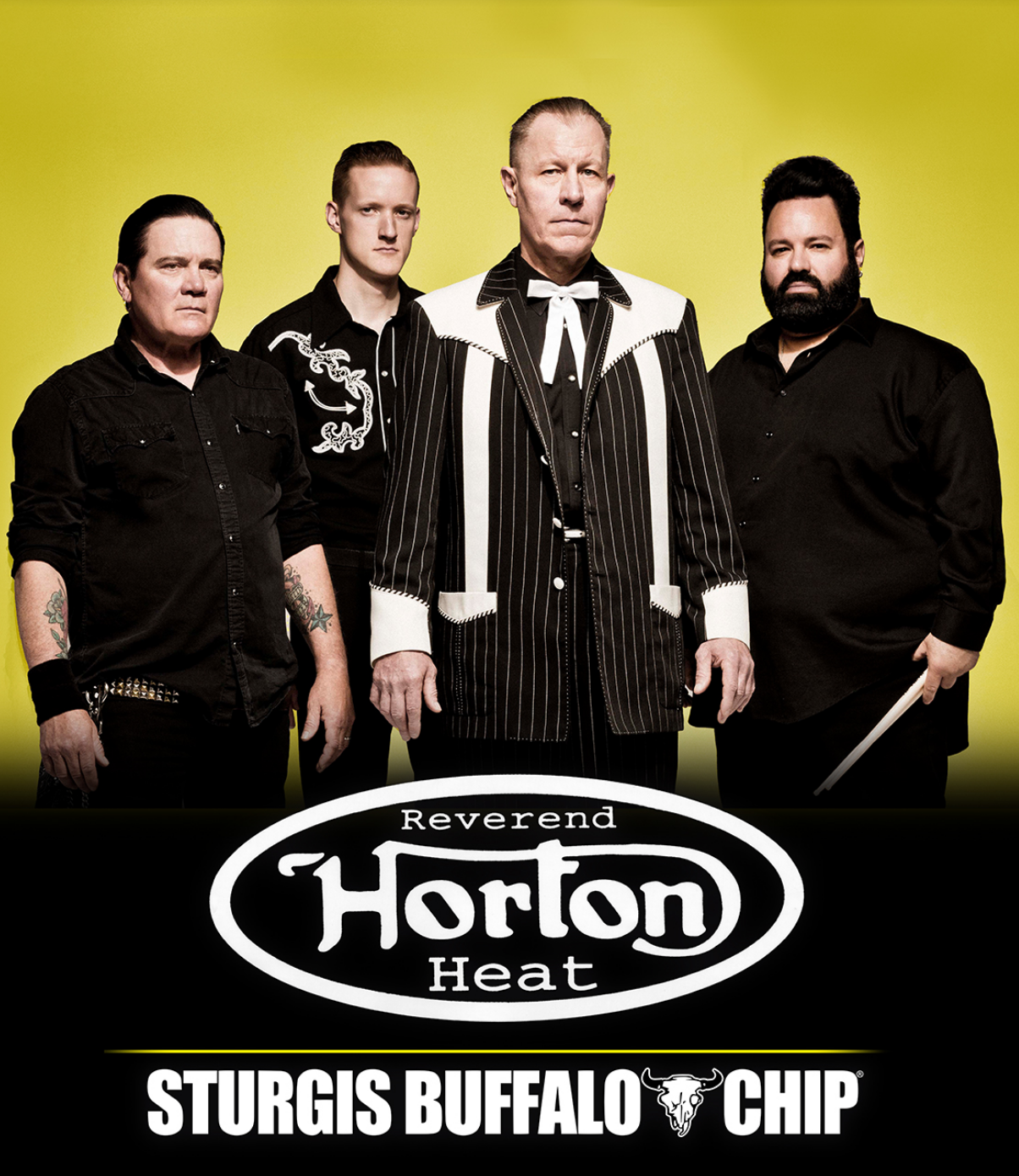 The 38th annual festival noted as "The Best Party Anywhere" will open with a pre-rally party July 29 – Aug. 1, 2019, with official festival dates running Aug. 2-11, 2019. Performers announced so far include:
Friday, Aug. 2             Skid Row
Saturday, Aug. 3         Keith Urban
Monday, Aug. 5          Styx
Collective Soul
Thursday, Aug. 8        Toby Keith
Saturday, Aug. 10       Zakk Sabbath
      Reverend Horton Heat
Fans can expect more band announcements for 2019 in the coming weeks. Concerts and races are free with camping. More information, full festival and newly-offered 3-day passes are available at BuffaloChip.com
High resolution photos available here:
https://drive.google.com/open?id=1AxqMJHbpCShlBbBoCIP5Qzy4TeIcgTLA
About the Sturgis Buffalo Chip
The Sturgis Buffalo Chip® is the Largest Music Festival in Motorcycling®. It is the world's first and leading entertainment destination for the motorcycle enthusiast, awarded AMA Track of the Year in 2016, American Flat Track Event of the Year and South Dakota Excellence in Tourism Innovation award winner in 2017. Since 1981, the venue's high-profile, nine-day festival, known as The Best Party Anywhere®, remains one of the world's most televised and longest running independent music festivals. Located three miles east of Sturgis, SD on 600 creek-fed acres, it offers six stages of entertainment, a swimming hole, bars, mouth-watering food, showers, cabins, RVs, camping and more to visitors traveling from all corners of the world. The Chip's concerts and races are free with camping. The Motorcycles as Art exhibit curated by Michael Lichter showcases the works of the world's best bike builders. Numerous bike and stunt shows and all shopping, live music and events at the CrossRoads are free and open to the public. More details are available at www.BuffaloChip.com.