Lane Motor Museum has announced that it will be displaying The Black Keys' Dan Auerbach's Vintage Harley-Davidson collection beginning on
Thursday May 10, 2018
.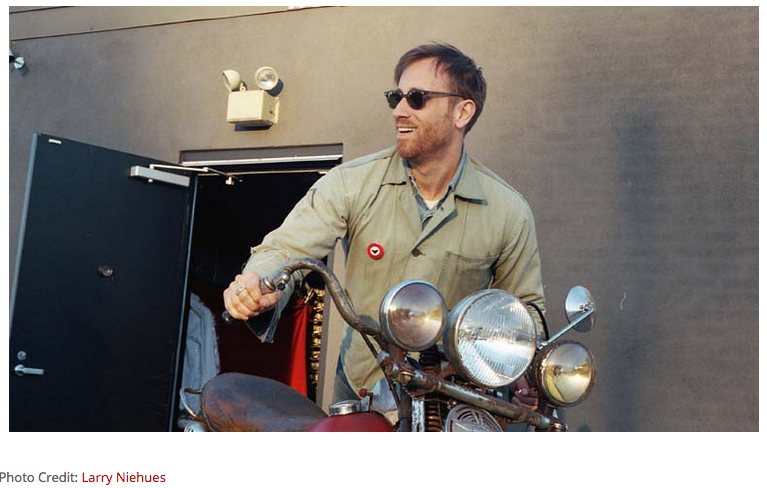 While known as a talented musician with a passionate work ethic, Dan's passion for vintage motorcycle's is less well known. Dan Auerbach's collection consists of those Harley-Davidsons that have not been fully restored, yet retain much of the character of the prior owners, including the modifications that reflect their personalities. Ten of these motorcycles will be on display in the exhibit The Dan Auerbach Collection: Vintage Harley-Davidsons from 1937-1950, opening Thursday, May 10, 2018 at Lane Motor Museum in Nashville, TN.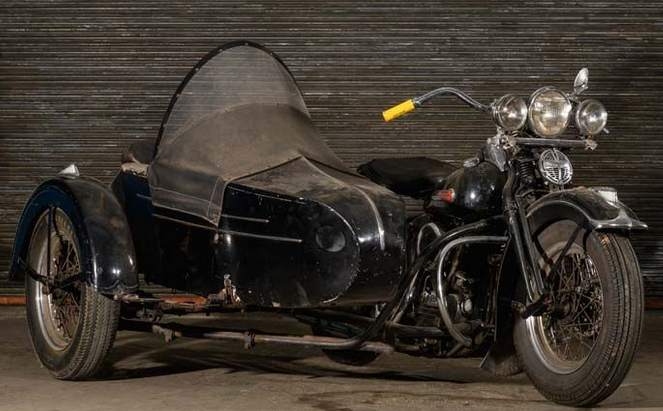 "We are honored and thrilled to host Dan's vintage Harley collection" said Jeff Lane, Lane Motor Museum Director. "This is the first time that Dan's collection is being shown to the public and he has such unique pieces so full of character that casual observers and collectors alike will enjoy it."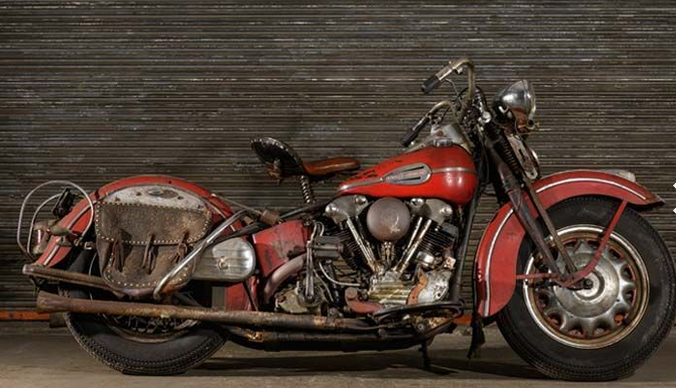 From the revolutionary 1937 EL "Knucklehead", Dan's first Harley, to his favorite, a 1940 EL nicknamed "Red Devil", these bikes fuse his appreciation for folk art with the sound and ride that only a vintage Harley can deliver. As the son of an antique dealer, Auerbach caught the bug early for a vintage aesthetic that has carried into his adult life. Filled with patina and personality, each of the bikes in this collection reflect his love and appreciation for a time long past. All of the bikes are in working order and are ridden often by Auerbach.
The Dan Auerbach Collection: Vintage Harley-Davidsons from 1937-1950 is on display starting May 10, 2018 at the Lane Motor Museum, in Nashville, TN.
To learn more:
About Dan Auerbach:Dan Auerbach is a multi-platinum and 8x Grammy Award-winning artist. His passion for music is known around the world. One of the hardest working musicians in Nashville, Auerbach is known as one-half of rock duo The Black Keys, founder of The Arcs, a successful solo artist, and producer of records by artists like Lana Del Ray, Ray LaMontagne, and Cage The Elephant amongst others.
About Lane Motor Museum:  The Lane Motor Museum is a non-profit 501(c)(3) organization, established in 2002 by Jeff Lane.  Museum director Jeff Lane searches out cars that are technically significant or uniquely different. The goal of Lane Motor Museum is to share in the mission of collection and preserving automotive history for future generations.  For more information on the cars, hours, or the mission of Lane Motor Museum visit: http://www.lanemotormuseum.org/