When TORC's B.J. Birtwell and the Buffalo Chip's Rod Woodruff blow-torched the ribbon to officially open the Buffalo Chip's new PowerSports Complex (PSC) in August, a new era of racing began at the Sturgis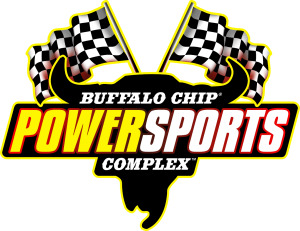 Rally. All during rally week 2014, race fans were treated to a spectacular variety of a gritty, gripping competition.
The week began with the action from the Outlaw Truck & Tractor Pulling Association followed by TORC (The Off Road Championship) truck racing. The North American Hillclimbers Association (NAHA) hosted hillclimb action, and the championship finale AMA-sanctioned Extreme Dirt Track ATV race rounded out the week.
All of these events took place on the brand new PSC track, designed and built by TORC expert designer Jeff Nordstrom. Jeff located the track on a hillside near the edge of the Chip not only to provide spectators with incredible viewing but also to challenge racers with a unique venue filled with staggering elevation changes and obstacles. Those efforts were appreciated by all the competitors but especially so by the AMA's ATV Extreme dirt racers who voted the facility "Track of the Year" for 2014 as judged by racers and officials. That's quite a distinction for a first-year facility.
"We are very honored by this award," said Rod Woodruff, Buffalo Chip President. "We knew the track was great, but when the racers themselves voted it as the best track in the country, that said a lot."
EDT President Tom Coburn, Vice President Bob Loshbaugh and AMA Road Riding Coordinator Rob Baughman presented the award at the Buffalo Chip November 12.
The Buffalo Chip PowerSports Complex will again host both the AMA ATV Extreme Dirt Track Nationals and TORC racing in August 2015 during the 75th anniversary of the Sturgis Rally. Learn more: http://www.buffalochip.com/EVENTS/PowerSports-Complex