Milwaukee, USA – April 5, 2019 – Spring and the sounds of Harley-Davidson motorcycles roaring to life are in the air. Now that Milwaukee has awoken from its winter slumber, it's the perfect time to visit the world's only Harley-Davidson Museum for unique events, mouthwatering eats and legendary displays.

On April 14th, the place to be to celebrate Milwaukee's favorite holiday is the H-D Museum campus for special ticket offerings and a campus full of fun activities for the whole family on Milwaukee Day. Hometown pride will also be on the display as two local high school teams unveil their entries into Harley-Davidson's Battle of the Kings bike build off. Plus, the kitchen at MOTOR® Bar & Restaurant is turning out dishes inspired by some of America's favorite outposts. And while the snow is now in the rear view, be sure to check out the "Snow Bike," fresh from the Aspen X-Games, currently on display.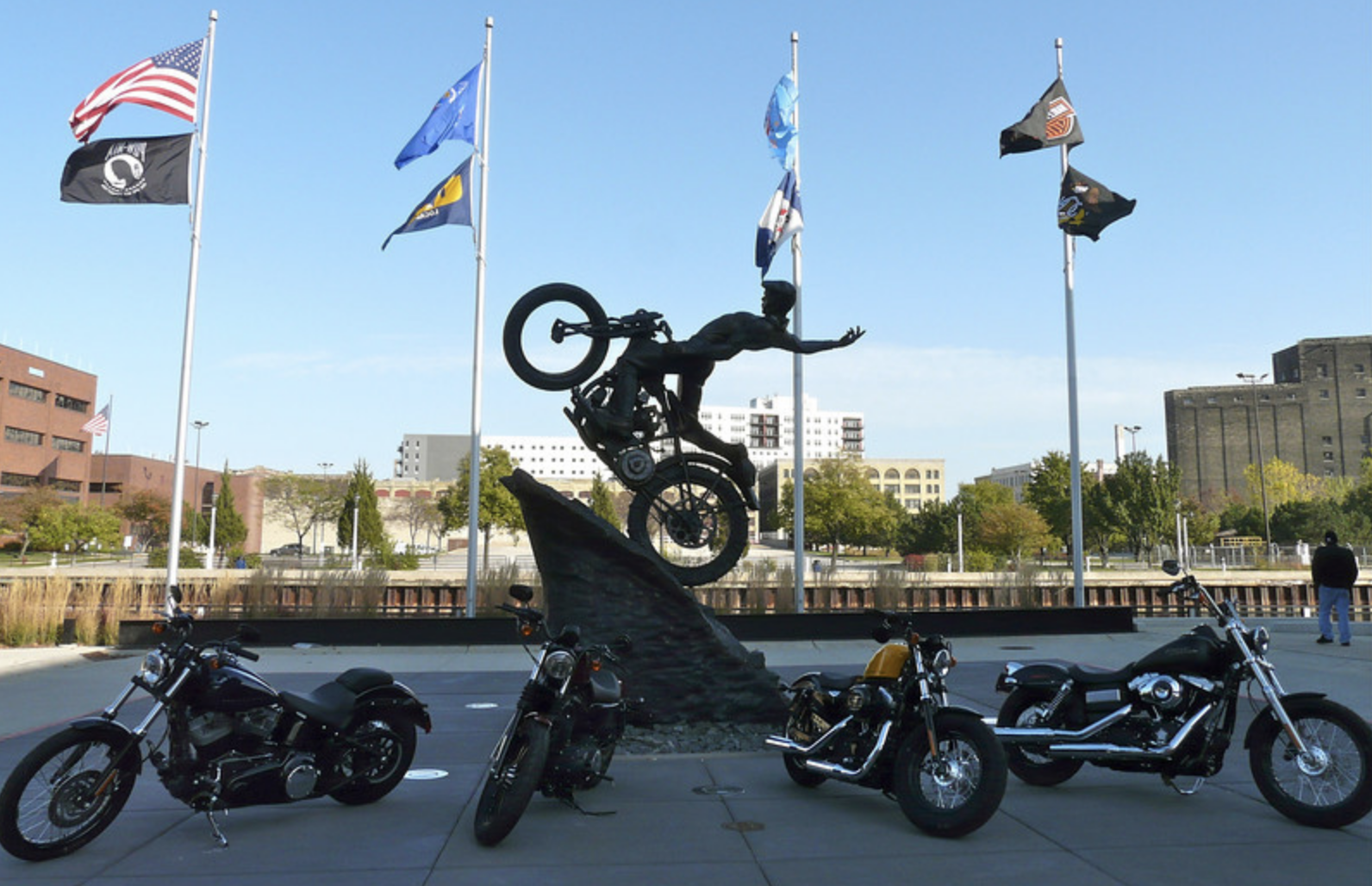 EVENTS / PROMOTIONS
$10 Tuesday are back!
Don't forget: Museum admission on Tuesdays through April is just $10, no reservation required. Plus, a Hamilton gets you the juicy MOTOR Burger at MOTOR Bar & Restaurant. There are only five more opportunities to take advantage of this special deal, so make tracks to the H-D Museum.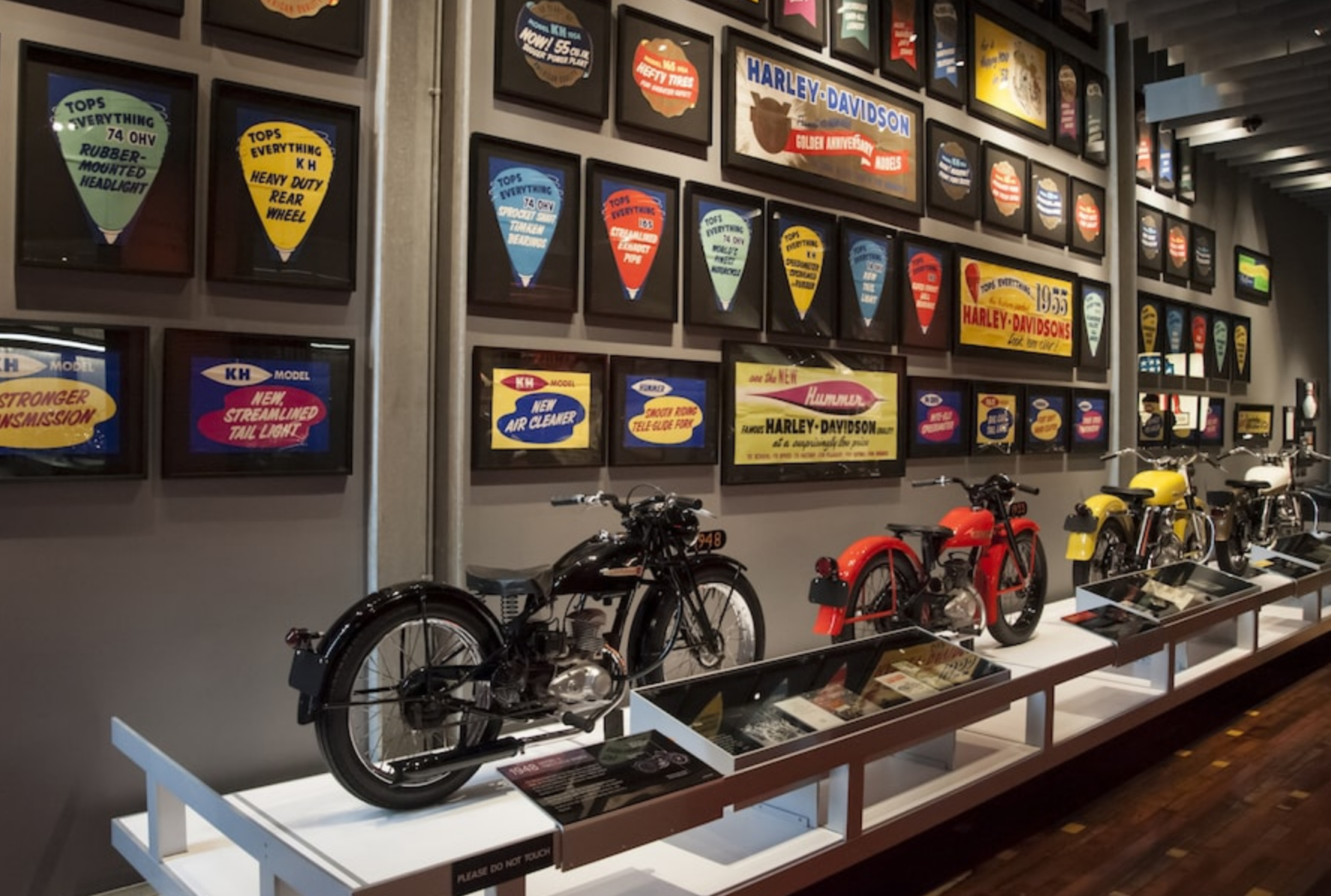 Milwaukee Day
Sunday, April 14, 10 a.m.-6 p.m.
It's Brewtown's favorite holiday: Milwaukee Day! And come April 14, the center for all your Milwaukee Day celebrations will be at the world's only Harley-Davidson Museum, 6th & Canal, Milwaukee, USA. Here's your chance to be a tourist in your own town and learn more about Milwaukee's most iconic export.  Admission to the H-D Museum is $4.14 all day long. Gather your family and friends and head down to the museum for an authentic Milwaukee experience. While you are on campus, be sure to pop over to The Shop for souvenirs and gifts, as well as special savings items for just $4.14. All this fun will have your group hungry! Grab some great eats at MOTOR® Bar & Restaurant. You can enjoy a cheeseburger (w/cheddar cheese, lettuce, tomatoes and onions) in MOTOR for just – you guessed it – $4.14 (dine-in only).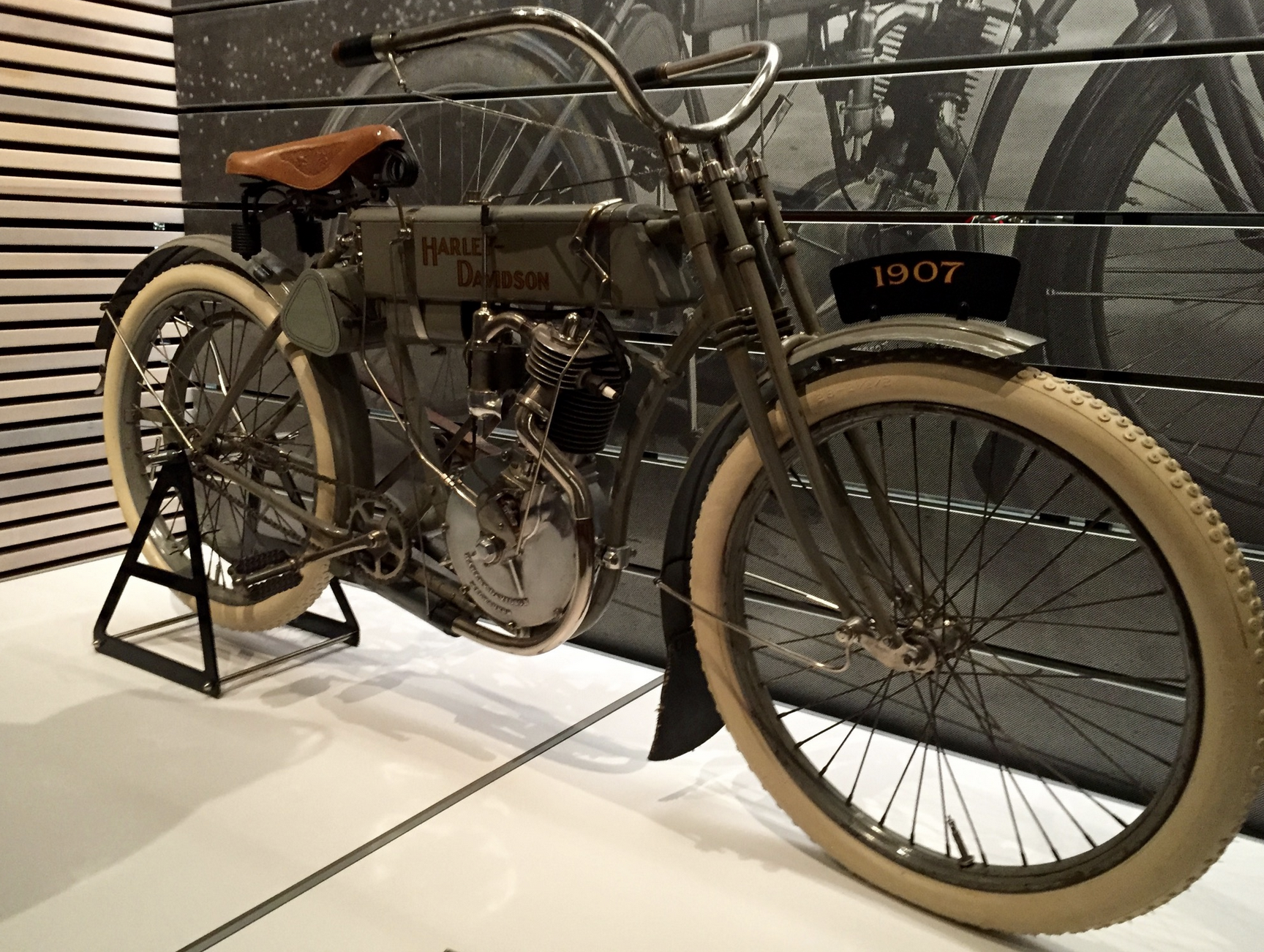 Battle of the Kings Launch Party
Thursday, April 18, 5-9 p.m.
On Thursday, April 18, 2019, make plans to visit the Harley-Davidson Museum as the Hamilton High School Robotics Team, under the guidance of Milwaukee Harley-Davidson®, takes center stage alongside the Wisconsin Lutheran High School Team, working under the tutelage of West Bend Harley-Davidson®, unveil their entries into Harley Davidson's global custom bike build competition known as the H-D® Battle of the Kings.
The 2019 Battle of the Kings features hometown Harley-Davidson dealers teaming up with the next generation of welders and wrenchers found at local trade schools in a competition that looks to discover the coolest custom Harley-Davidson motorcycle. The Reveal Party begins at 5 p.m. as we shine a spotlight on these two Milwaukee-area competition bikes before they take on the world. MOTOR® Can Room will be the spot to get up close to the bikes and the teams that brought these beauties to life.
MOTOR's Thirsty Thursday concert series features live music by Joey Gleesing (from The Now Band), $3 koozie beer specials and $4 Good City Brewing beers and the chance to win exclusive prizes. Arrive early and take advantage of MOTOR's Happy Hour from 3-6 p.m., featuring BOGO monthly cocktail specials.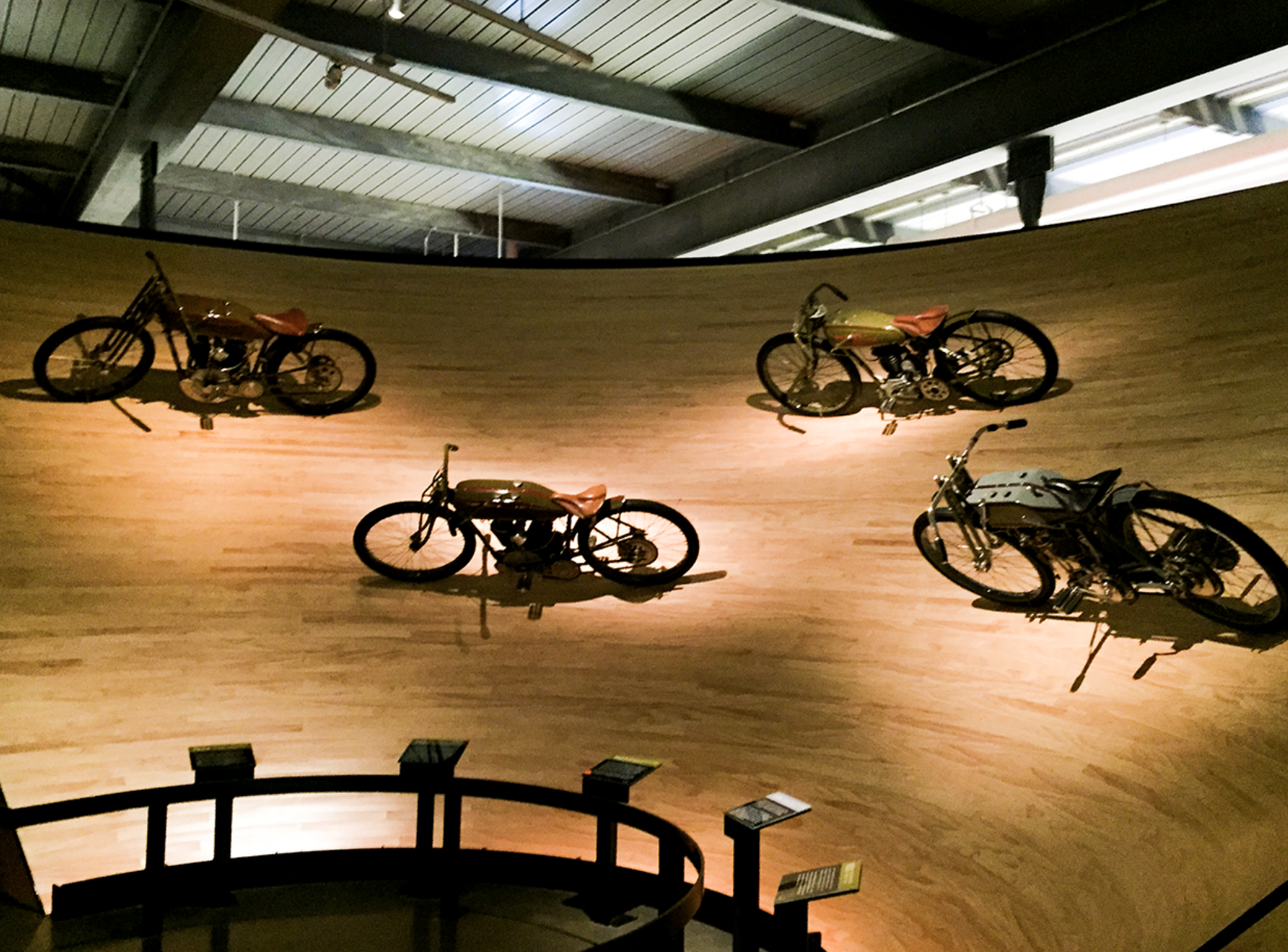 Free Admission Friday
Friday, April 26, 5-9 p.m.
Visit the H-D Museum for FREE on Friday, April 26. Presented by the Historic Third Ward Association, Gallery Night & Day is the two-day premier art event in Milwaukee for both the experienced artist and beginning admirer. Tonight at the Harley-Davidson Museum, be sure to check out "Taming the Road in Style," a temporary exhibit that examines the pursuit of marrying styling and comfort. Free Friday night Museum admission from 5 – 9 p.m.; regular Museum admission applies on Saturday.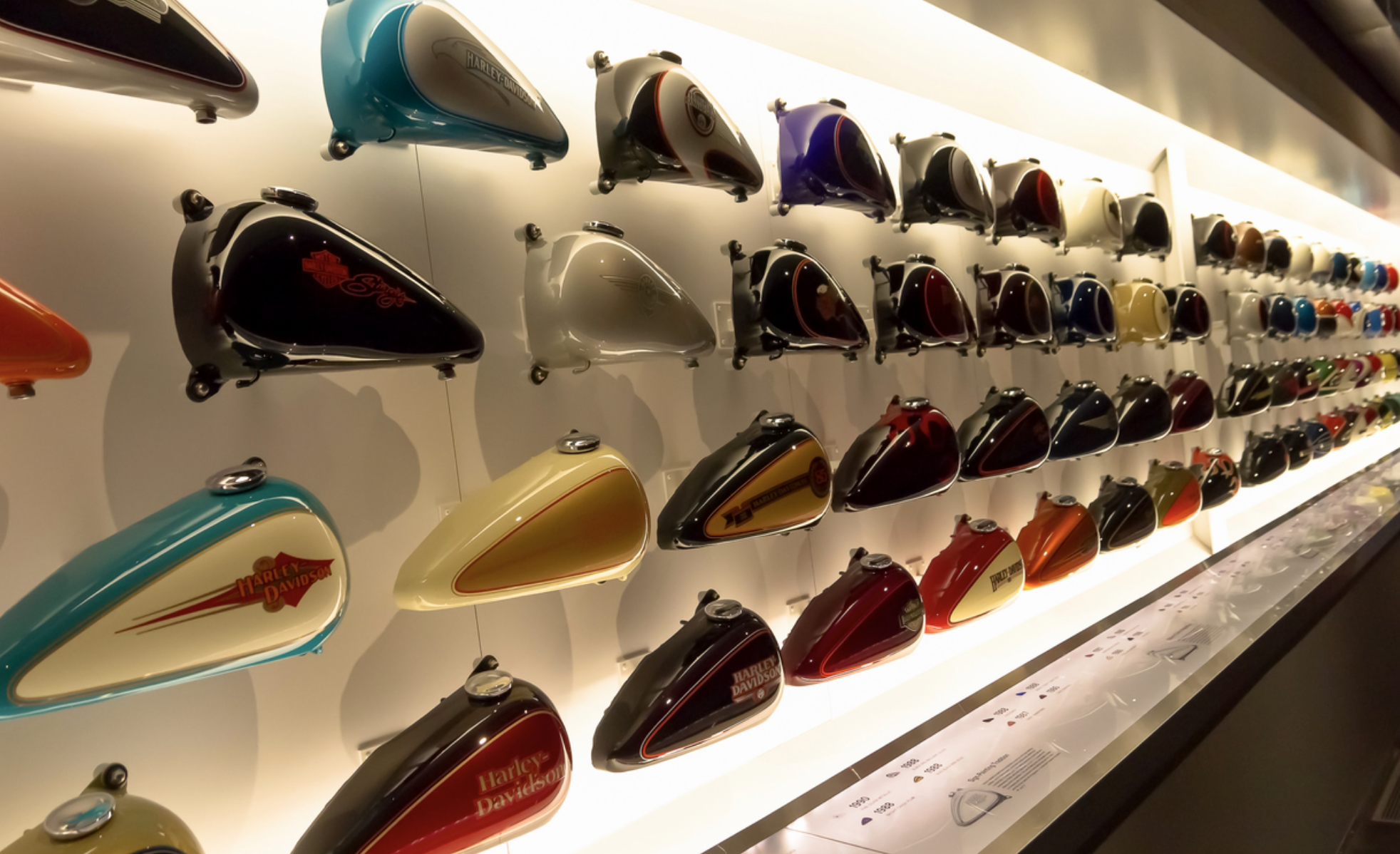 NEW DISPLAYS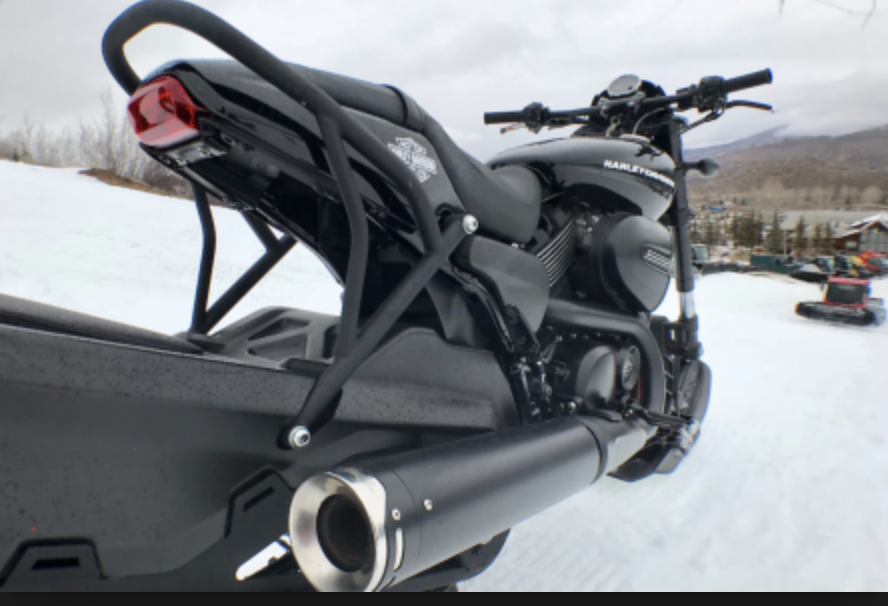 2018 Harley-Davidson Street Rod "Snow Bike"
Used to transport athletes between events at the 2018 and 2019 Winter X-Games in Colorado, this custom machine was hand built by brothers Shaun and Aaron Guardado. The duo modified a 2018 Harley-Davidson Street Rod with a track and ski kit made for dirt and motocross bikes. The additions brought the overall length of the vehicle to more than 11.5 feet.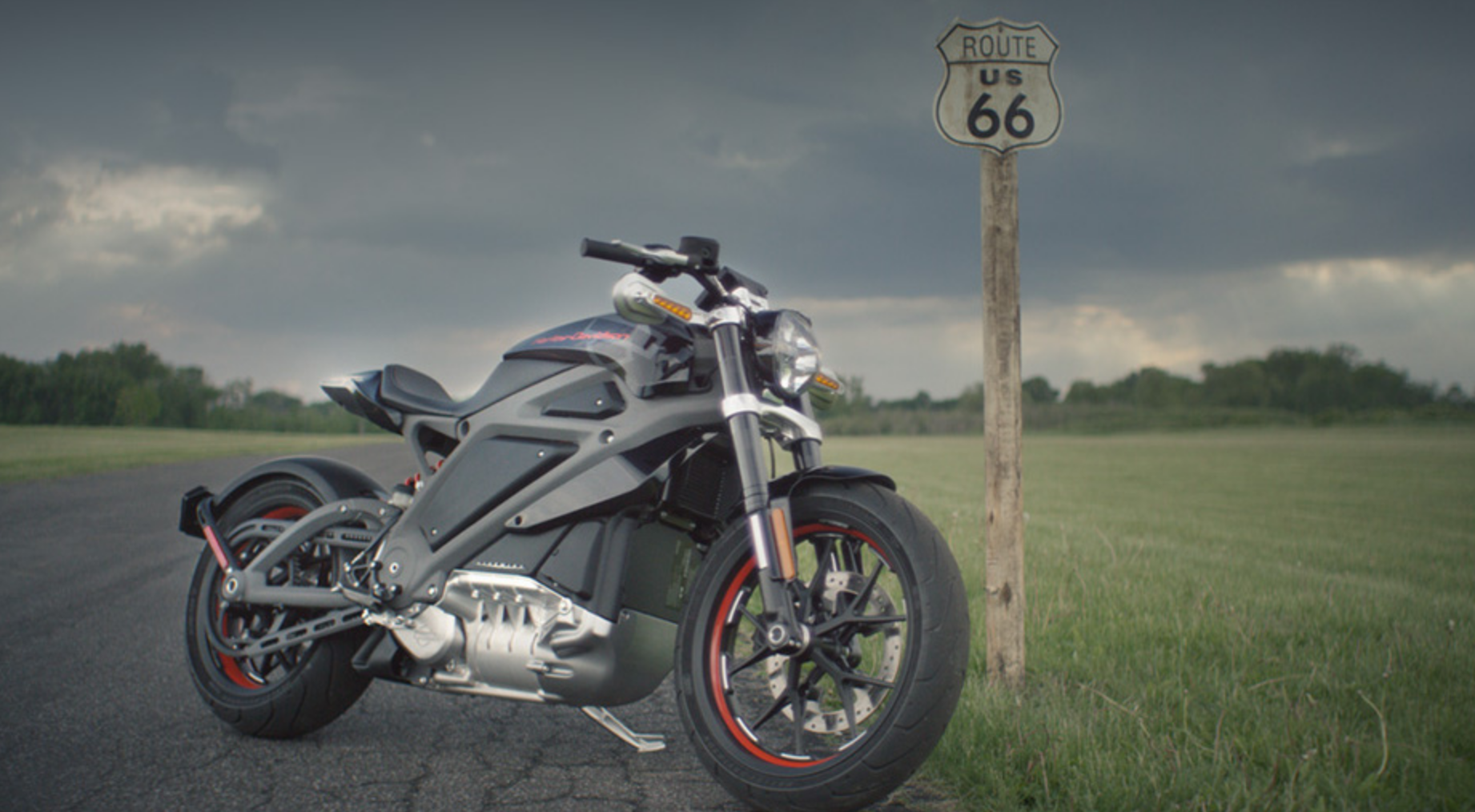 LiveWire™ 2015 Prototype
The Harley-Davidson Museum is chronicling the next chapter of H-D history by displaying one of the original 80 LiveWire demo bikes that Harley-Davidson took around the world for riders to try in 2015.
The LiveWire Project's engineers and stylists were challenged not just to make an electric motorcycle, but to make a Harley-Davidson electric motorcycle. This prototype won praise for its power, quickness, and look, but it was still a work in progress.
The final version evolved after several years of gathering feedback from riders, data analysis, and redesign work. The result of an unprecedented development process, the 2020 LiveWire will be available in Harley-Davidson dealerships in the fall of 2019. See this landmark development in electric vehicle technology while it's on display in the H-D Museum lobby.
Temporary Exhibit
"Taming the Road in Style" (open now)
The earliest Harley-Davidson motorcycles had the same suspensions as bicycles of the time: none at all. The roads were a hodgepodge of dirt, stone, and other materials. Bumps were everywhere; suspension was needed. Comfort became a never-ending challenge for Harley-Davidson engineers. It was redefined by each new generation of rider and changing environments: over the decades, roads were paved, engine power and speed increased, and motorcyclists traveled faster over longer distances and craved smoother rides. In response, Harley improved the seats, redesigned many frames, or added new suspension systems. Sometimes these changes were small, sometimes dramatic. These tweaks and additions added up over the years. The first Harley-Davidsons resembled bicycles. Years later, bicycles and motorcycles looked nothing alike. The pursuit of comfort had transformed motorcycles.
The Harley-Davidson Museum's newest exhibit, "Taming the Road in Style," examines this history, drawing a line from the dawn of the bicycle to the launch of present-day Harley-Davidson Softail® models.
MOTOR® BAR & RESTAURANT Monthly Specials
BURGER OF THE MONTH
BAYOU MELT
An 8-oz. Cajun-seasoned, hand-packed beef patty grilled and topped with melted pepper jack cheese, Cajun mayo, sautéed peppers, onions, Fresno chilis, and served on toasted rye bread  $13.95
WING OF THE MONTH 
One pound of our house-made wings, fried and then tossed in a tart and spicy sauce made with Fresno chilis $11.95
SPECIAL OF THE MONTH 
Two all-beef hot dogs served on poppy seed buns with all the classic toppings. Pickle spear, relish, diced red onion, tomatoes, sport peppers, a dash of celery salt and yellow mustard $14.95
BREWERY OF THE MONTH 
GOOD CITY BREWING CO.
Choose any for just $8
MOTTO – Mosaic Pale Ale
PILS – Pils Lager
REWARD – Double IPA
COCKTAIL OF THE MONTH
RUM RRUMM RRRUMM
Bacardi Oakheart spiced rum mixed with just enough sweet from ginger ale and a few dashes of bitters to keep it humming $7
SAVE THE DATES
Bike Night Concert Series returns Thursday, May 9, 5-9 p.m. (and every Thursday throughout the summer)
Inside H-D: All-Day Experiences return May 15 (available through Sept. 11)
Bikes Brats & Beer Tours return June 6 (available through August 29)
2nd Annual Ride with Pride, June 8 at 10 a.m.
Daredevils: A century of spine-tingling spectacles, June 15-Sept. 8, 2019, special summer exhibit.
Daredevils have thrilled audiences for centuries. What began with horse trick riders in circuses inspired new generations of entertainers on bicycles, motorcycles and cars. From touring thrill shows to Hollywood movie stunt work, the exhibit celebrates the exciting history of these death-defying performers.
About the Harley-Davidson Museum
A walk through the Harley-Davidson Museum® is a walk through the history of America. With an unrivaled collection of Harley-Davidson® motorcycles and memorabilia, a 20-acre, park-like campus, and a calendar full of activities, the H-D Museum™ is one of Milwaukee's top tourist destinations for visitors from around the globe. A visit to the H-D Museum™ is an experience that will stay with you for a lifetime. Make your plans to visit the Harley-Davidson Museum® at h-dmuseum.com.