Headline Performances by Green Day and Foo Fighters and Events Across the
Milwaukee Area July 13-16
MILWAUKEE (July 17, 2023) – The Harley-Davidson® Homecoming™ Festival, the biggest music-and-moto event to hit Milwaukee this summer, took place from July 13-16 at venues across the Milwaukee area. Moto enthusiasts from all over the world enjoyed the festivities celebrating the rich, 120- year history of the world's most-desirable motorcycle brand, Harley-Davidson. The Company also announced next year's Harley-Davidson Homecoming will be July 25-28, 2024.
Some key highlights of the 2023 Harley-Davidson Homecoming Festival included: 
Veterans Park on the Milwaukee Lakefront – Performances by Green Day and Foo Fighters
On Friday and Saturday night at Veterans Park, music headliners Green Day (July 14) and Foo Fighters (July 15) performed to massive crowds on the Milwaukee lakefront. The shows gathered more than 80,000 moto and music enthusiasts throughout the weekend. Leading up to the headlining acts at the Veterans Park venue, key performances on July 14 included Abby Jeanne, KennyHoopla, Phantogram, and The Cult. On July 15, performances included Ghost Hounds, White Reaper, Joan Jett and the Blackhearts, and Cody Jinks. In addition, Nitro Circus, the most explosive crew in action sports, provided an action-packed freestyle motocross show, plus the exhilarating stunts of the Ives Brothers Wall of Death & Ball of Steel, food and beverage vendors, and special merchandise added to the family-friendly entertainment. Matty Matheson hosted a Burger Build Off, where legendary chef, actor, author, and restauranteur Matty Matheson created the ultimate, show-stopping burger in a head-to-head cookoff.
Activities kicked off at the Harley-Davidson Museum grounds on Thursday with Bike Night and continued through the weekend. 73,000 bikes lined the museum grounds and Sixth Street over the four days. 130,000 attendees enjoyed food trucks, Flat Out Friday Boonie Bike races, motorcycle displays and demo ride opportunities with LiveWire®, and Stacyc®  electric vehicles, the Division BMX Stunt Show, custom and vintage motorcycle shows, and evening musical entertainment. The music line-up included headliners Hairball, The Jimmys and The Now Band, Rust Bucket Road Trip, and The Toys and Rebel Grace.
Harley-Davidson Powertrain Operations – Menomonee Falls
The Harley-Davidson Powertrain Operations in Milwaukee suburb, Menomonee Falls, hosted demos of 2023 Harley-Davidson motorcycles, factory tours, and Police Skills Riding Demonstrations. 
The 2023 Homecoming event concluded on Sunday with the Harley-Davidson 120th Anniversary Parade, winding through Wisconsin Avenue to the heart of downtown Milwaukee, ending at Veterans Park on the lakefront. 7,000 motorcycles participated in the parade to the cheers and waves from crowds gathered along the route.
All roads led to Milwaukee as Harley-Davidson plotted six exciting Ride In routes, each starting from the furthest reaches of North America and leading to Milwaukee, to arrive for Homecoming festivities. This provided an opportunity for riders to join at any point and ride at their own pace while mingling with fellow H-D riders. Each daily Ride In segment began and ended at an authorized Harley-Davidson dealership, with a mid-day stop also at a H-D dealership, to meet other riders, chat with local staff, eat at local food trucks, and conduct bike maintenance, as needed.
New 2023 Custom Vehicle Operations™ (CVO™) Motorcycles
Homecoming weekend was also the official consumer debut of the new 2023 CVO™ Street Glide® and CVO™ Road Glide® models showcasing advanced technology, enhanced rider comfort, and dynamic performance propelled by the powerful new Milwaukee-Eight® VVT 121 engine, with a technical display in the Harley-Davidson Museum Garage area and demos at the Company's Powertrain Operations facility. 
Harley-Davidson Dealership Events
Six Milwaukee-area Harley-Davidson dealerships hosted events and entertainment. Dealerships that participated included House of Harley-Davidson (Greenfield), Milwaukee Harley-Davidson (Milwaukee), Suburban Motors Harley-Davidson (Thiensville), Uke's Harley-Davidson (Kenosha), West Bend Harley-Davidson (West Bend), and Wisconsin Harley-Davidson (Oconomowoc).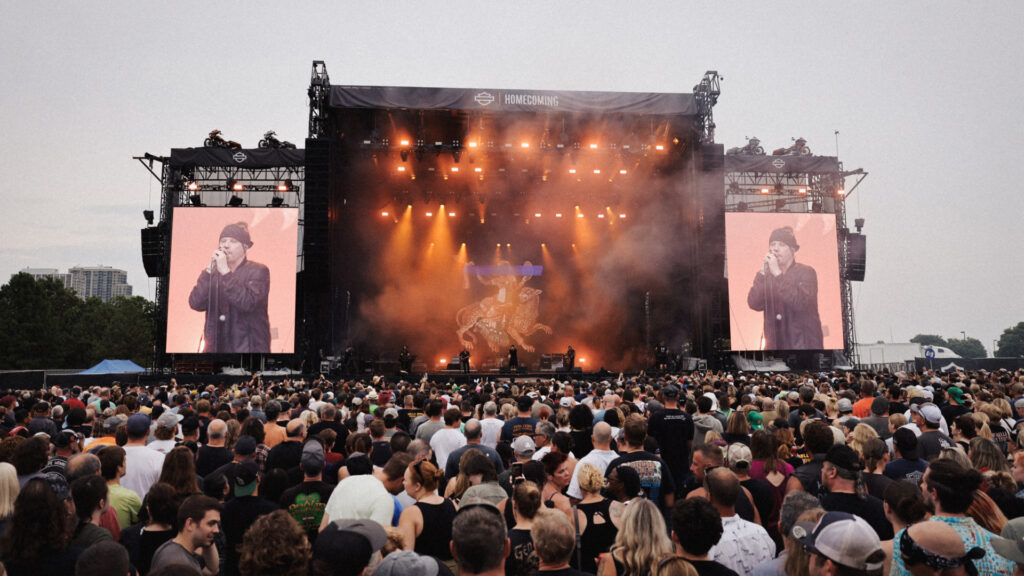 About Harley-Davidson
Harley-Davidson, Inc. is the parent company of Harley-Davidson Motor Company and Harley-Davidson Financial Services. Our vision: Building our legend and leading our industry through innovation, evolution and emotion. Our mission: More than building machines, we stand for the timeless pursuit of adventure. Freedom for the soul. Since 1903, Harley-Davidson has defined motorcycle culture with an expanding range of leading-edge, distinctive and customizable motorcycles in addition to riding experiences and exceptional motorcycle accessories, riding gear and apparel. Harley-Davidson Financial Services provides financing, insurance and other programs to help get Harley-Davidson riders on the road. Learn more at 
www.harley-davidson.com
.