June 10th-18th, 2017 – New Hampshire – home to America's Original Riding Rally®
www.LaconiaMCWeek.com
Jennifer Anderson – info@laconiaMCWeek.com
FOR IMMEDIATE RELEASE

May 2, 2017 – Laconia, NH –  This June, Laconia Motorcycle Week returns to New Hampshire for its 94th year, leaving some wondering how this popular, time-honored event first came to be.  Don't try doing the math – because there's a bit more to it than just counting back 94 years… The rally actually started in 1916, organized by local motorcycle dealers in central and southern New England, with a couple hundred motorcyclists traveling north for a get together (dubbed a "gypsy tour") at Weirs Beach.  The tour was first sanctioned by the Federation of American Mo-torcyclists in 1917 and when the FAM disbanded in 1919, the Motorcycle and Allied Trades As-sociation (M&ATA) took over the sanction until 1924, when the American Motorcycle Associa-tion (AMA) was formed.  Back then, the weekend event centered around races and hill climbs.  The number of participants grew each year as did the event's duration.  Over time, the rally blos-somed into a week-long event, eventually suffering in attendance and popularity after getting wrapped up in the upheavals of the 60's.  The rally reverted to a 3-day weekend and would re-main so until 1991, when organizers revived the week-long event after seeing the success of Sturgis' 50th Anniversary Rally in 1990.  Laconia Motorcycle Week reclaimed the support of local businesses and the AMA as a week-long rally and the oldest gypsy tour in the country.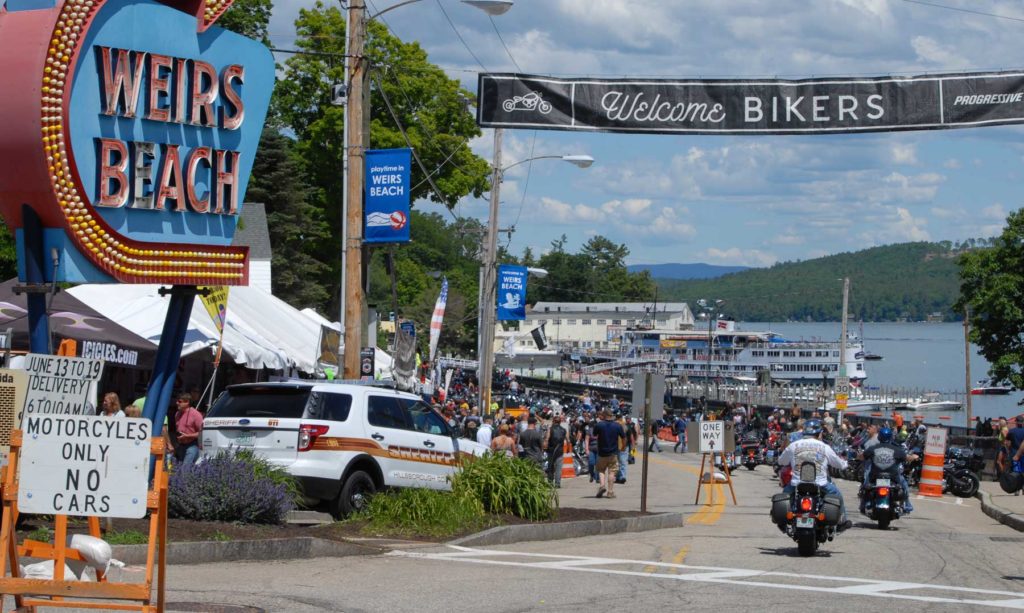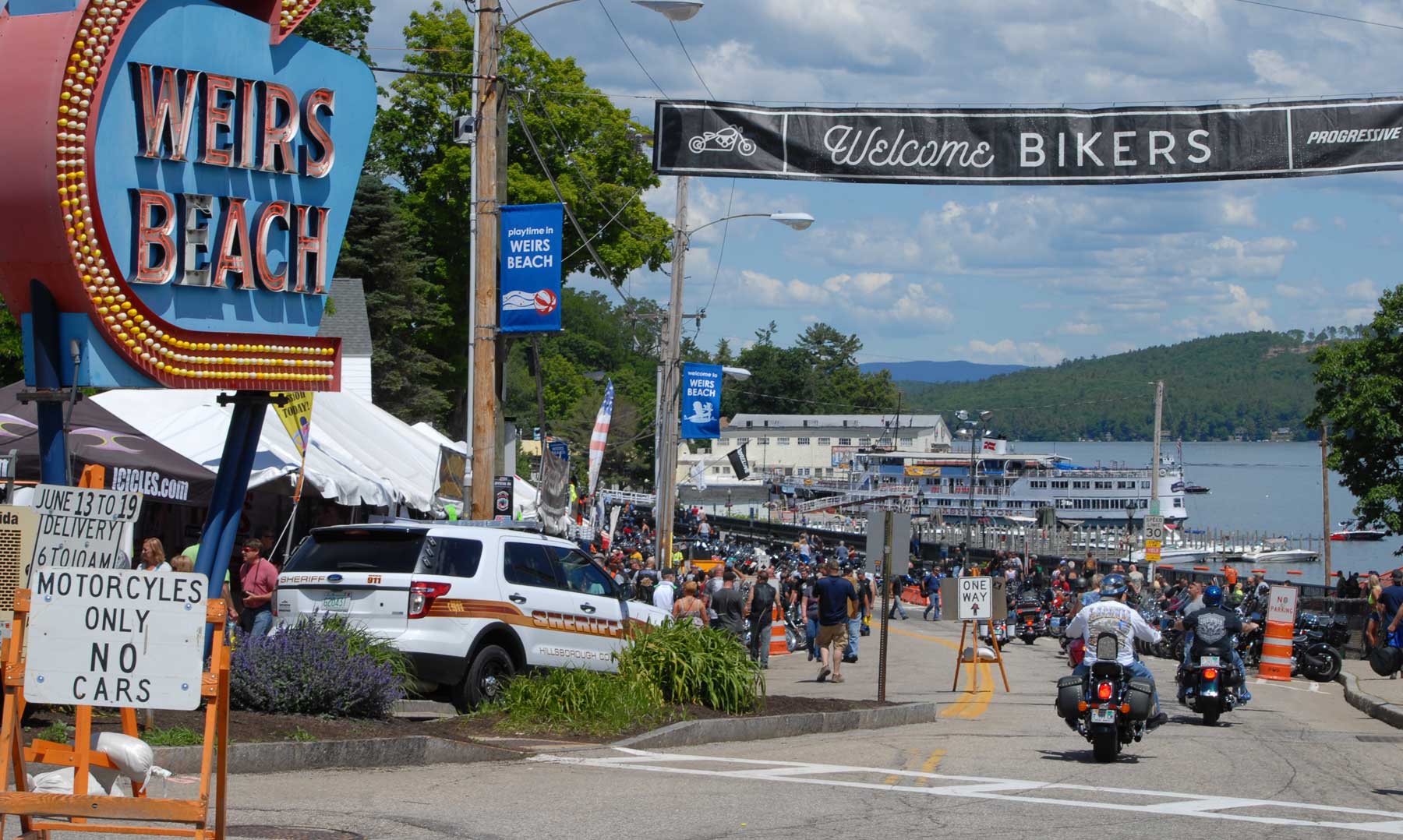 Today, Laconia Motorcycle Week® is a much-expanded version of the early "gypsy tour" years offering attendees lots of fun, food, music and, of course, a forum to share in their passion (big or small) for riding.  Over 230,000 riders are expected to descend on the Lakes Region for the Ral-ly, holding the honor of the oldest of the three national rallies with Daytona and Sturgis being Laconia's sister rallies.  Sure, the rev of motorcycles and sight of leather (lots of it) may be overwhelming, but don't be fooled.  Behind those leather jackets are just regular people; a multi-generational group of enthusiasts, from all walks of life, who all just happen to share in the ex-hilaration and liberation that riding brings.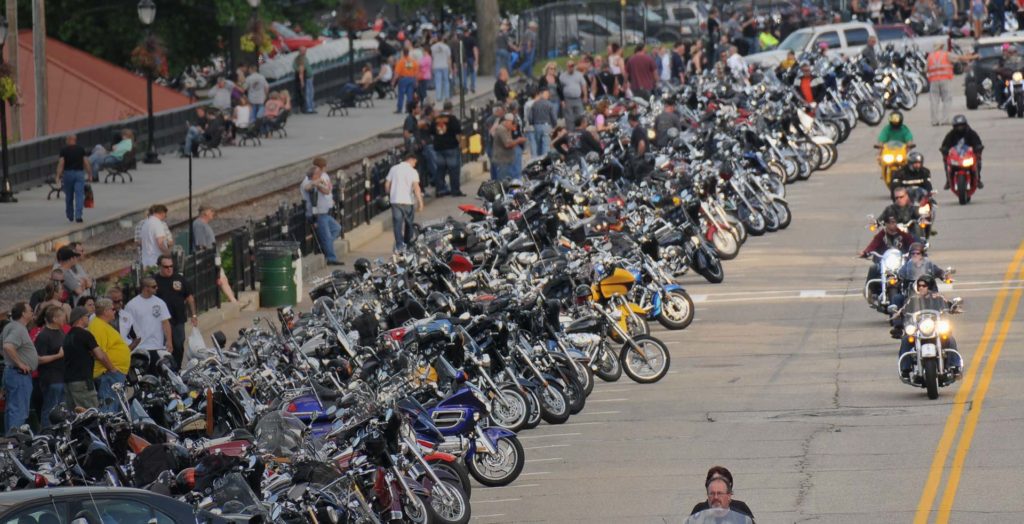 "It's a rite of passage," says organizer Jennifer Anderson, "Many of us grew up hearing about "Laconia" and couldn't wait to experience what all the buzz was about.  It's easy to assume that the Rally is just a big party enjoyed by those on two-wheels, but it is so much more than that.  This is the one week of the year when riders get to hang out with thousands of other people, from all around the U.S. and world, who enjoy the very same thing they like – getting out and riding.  The Rally offers us all a chance of camaraderie while still having fun, packing on the miles, and even raising money for much deserved local charities"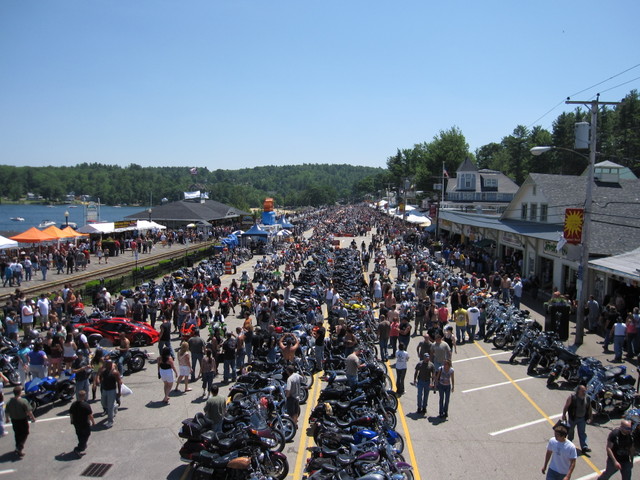 And its boundaries have expanded, too.  You'll notice an uptick in motorcycle traffic throughout the state (not just limited to Laconia, Weirs Beach, or Loudon).  Motorcycle enthusiasts come to the state to enjoy the scenic riding as far east as the seacoast and as far north as the picturesque Kancamagus Highway, proving half the fun is getting here.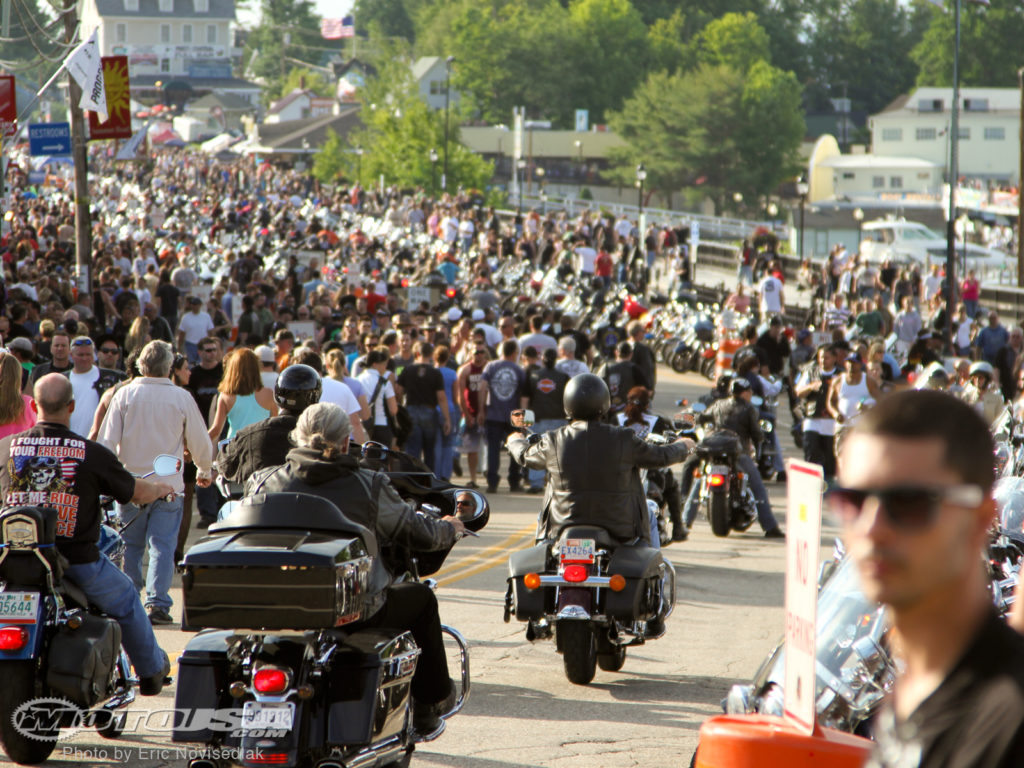 So be a part of the continuing history.  Plan a ride to New Hampshire for this year's Motorcycle Week (June 10 – June 18).  Whether it's your first or 94th visit, you'll find the passion for riding, around which this event was founded, has never changed.
Laconia Motorcycle Week® gives great appreciation to all of our sponsors, especially our Pre-senting Sponsors: Progressive, AMSOIL, and Hot Leathers as well as the State of New Hamp-shire for their large financial support of our rally each year.  For more information on visiting the State of NH, check out www.visitnh.gov.
Ride Safe and Keep Away from the Centerline!