The Bleed Feed Mono Shock Kit for 2018 Harley-Davidson Softail Models. The kit is complete and includes all components necessary to convert the vehicle to a luxury ride, top flight handling, and with the ability to fully adjust ride height. Minimum retracted shock length is 10 7/8″, maximum extended shock length is 12 7/8″ resulting in a wide range of actual ride heights from "slammed" to "full handling" mode with a full 4″ height range.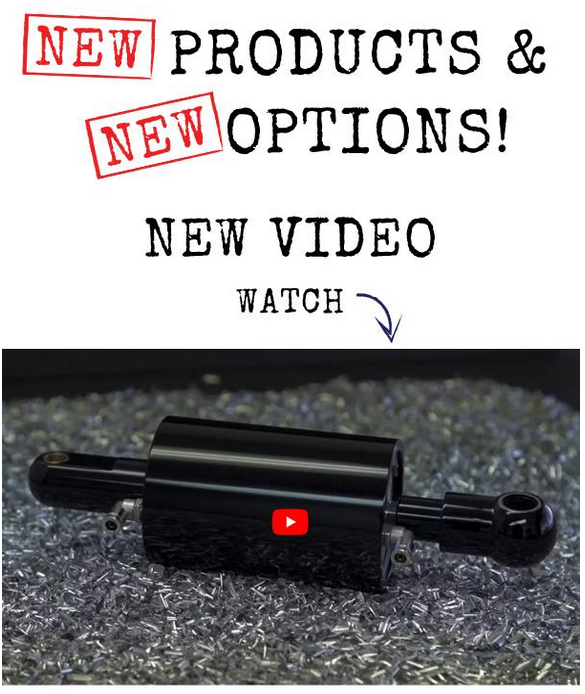 For California Softail owners, simply remove the EPA canister from the transmission, install the canister to the Platinum Air Suspension Compressor / Valve Box, and install the entire assembly to that back of the transmission to enjoy the ride.
This kit covers the full range of 2018 Softail models and is backed by a one-year limited warranty on all material and manufacturing defects.
We stand behind the brand as "It's all about the ride" and satisfaction of our customers.
About Platinum Air Suspension
As a pioneer in the category of motorcycle air suspension, the Southern California based company has systems for Harley Davidson, Victory, Can-Am, Metric, Street Bikes, Boss Hoss, Indian and custom applications.
Founded in 2004 by Oscar Sanchez, Platinum Air Suspension began by working on a custom bike project and developed into a complete "air ride system".  Fast forward to 2018, owner and designer Mike Ferris has developed the company and product into a world class industry standard. Truly the yardstick by which all others are measured.
Platinum Air Suspension has over 600 authorized dealers worldwide that can service virtually all makes, models, and custom projects.
Platinum's Bleed Feed System
The flagship of the company is the 'Bleed Feed' system, which controls both ride height and rebound. The system is controlled by positive pressure at all times and can easily be adjusted at the "flip of a switch" for complete comfort based on rider weight, road conditions, and operators riding style. The Bleed Feed system includes air cylinders machined from 6061 T-6 billet aluminum, air-control valve, DOT- approved 1/4 "line and fittings, switch / electrical harness, air compressor, hardware, and line cutter.
Platinum also offers the simple, lower cost system, which features the same high-level of quality components as the Bleed Feed, but does not include rebound control. The system controls ride height through pump and release pressure.
All Platinum Air Suspension shocks are available in a wide variety of finishes. Options include chrome, polished, powder coated, or satin finishes. Special order powder coating in the specific colors is also available.
Mike Ferris – President
714-871-2424