Images & Post by Jack McIntyre
Pictured above left to right: Jack McIntyre  Rod Woodruff, Marilyn Stemp
August 8th will be a day we will all remember. The Sturgis Motorcycle Hall of Fame had a packed house to induct it's latest class, one being our very own Marilyn Stemp. Marilyn's journey in the motorcycle industry is nothing short of incredible & I wish my words could explain that better, but we all congratulate Marilyn on this amazing induction. I personally couldn't be a luckier guy to be working with her day by day on this blog.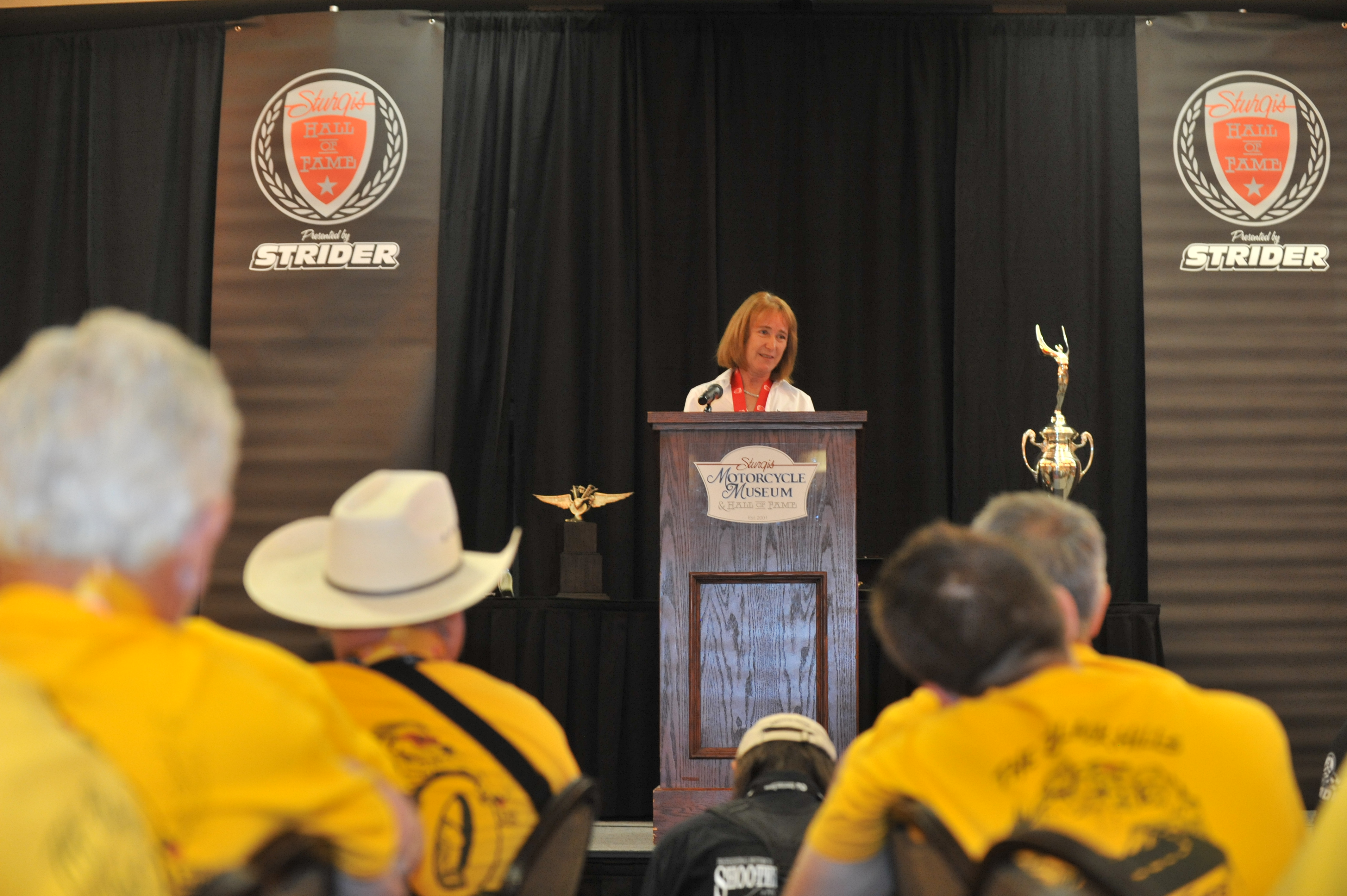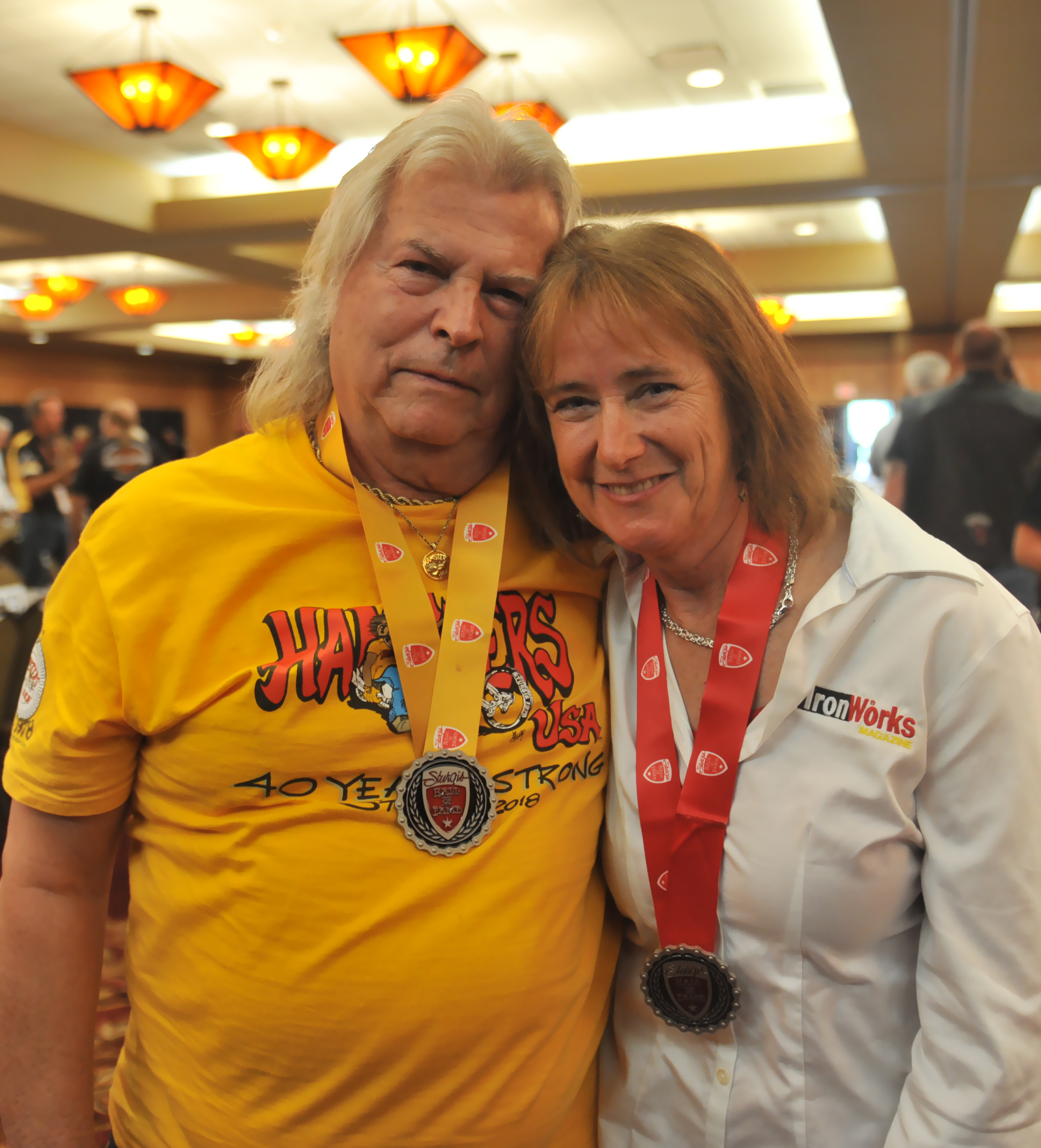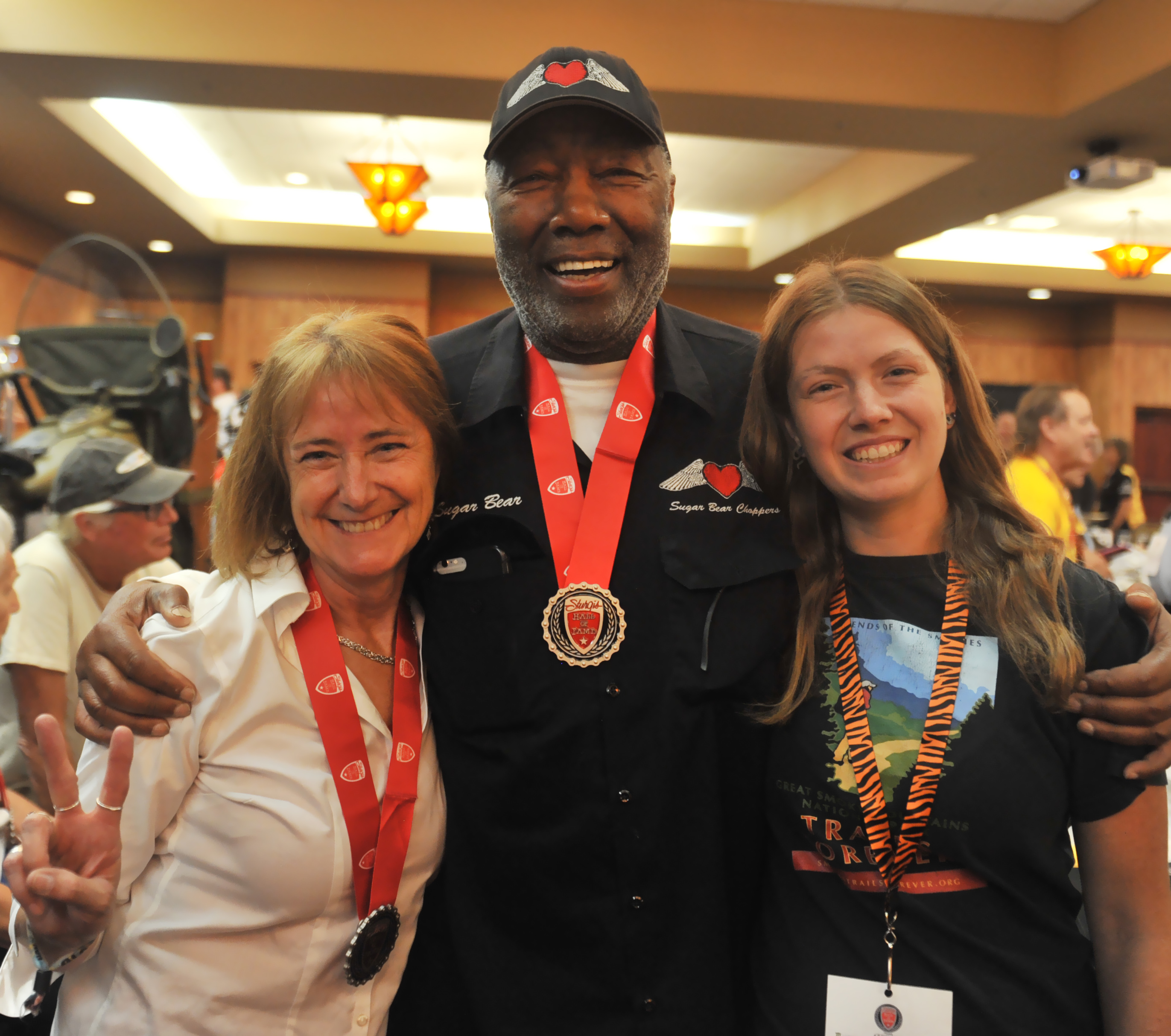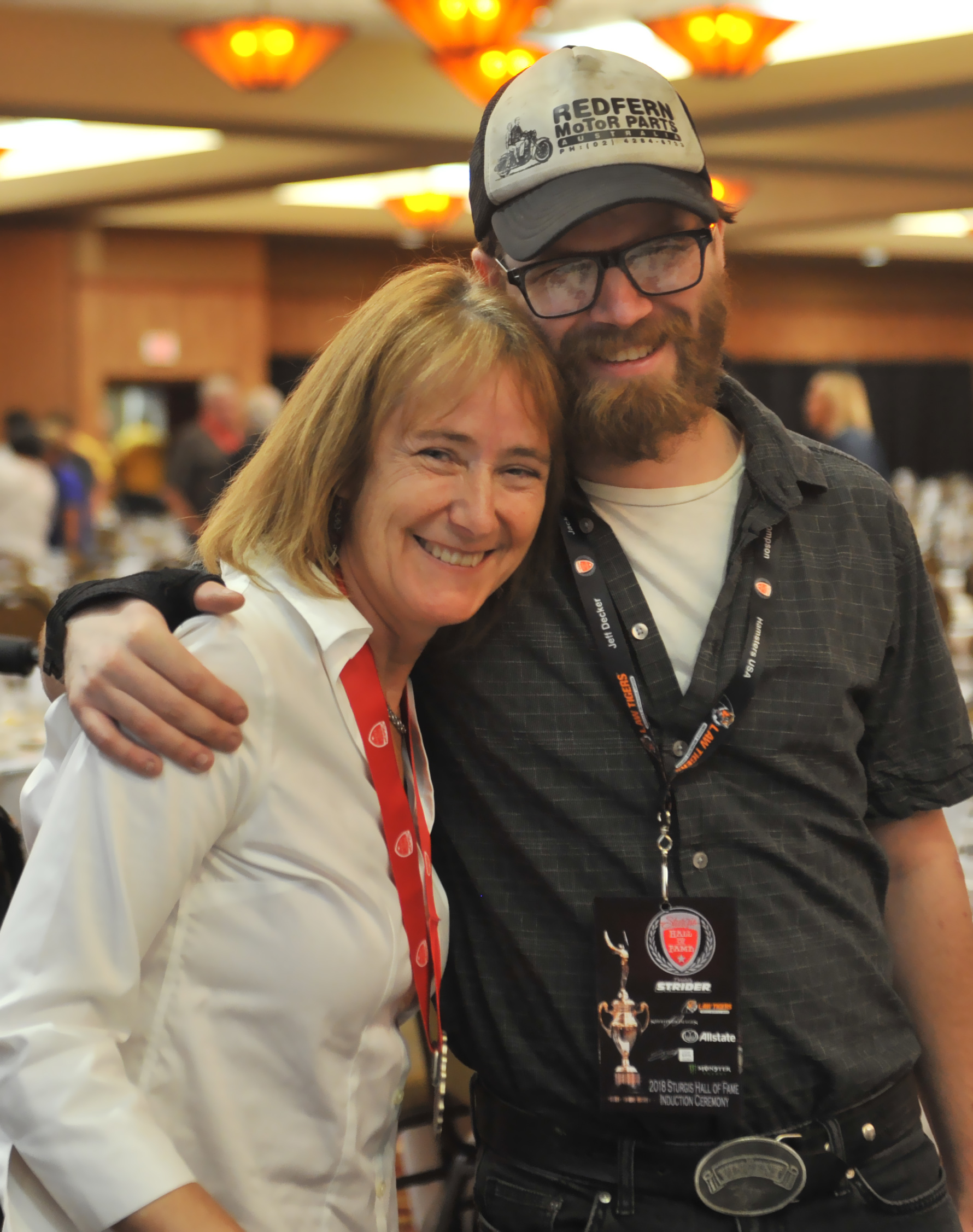 About the Sturgis Motorcycle Museum.
Our Mission
The Sturgis Motorcycle Museum & Hall of Fame's mission is to collect, preserve and interpret the history of motorcycling; honor those who have made a positive and significant impact on the sport and lifestyle; and pay tribute to the heritage of the Sturgis Rally. Our vision is to continue as a world-class museum offering comprehensive and educational exhibits and showcasing rare and unusual motorcycles significant to our history and our sport.
Our History
Sturgis is synonymous with motorcycles and the people who love them. Visitors come all year long looking for motorcycle-related businesses and attractions, and they leave with a piece of motorcycling history after visiting the Sturgis Motorcycle Museum & Hall of Fame.
In a joint effort, the Museum's Board of Directors, the Jackpine Gypsies Motorcycle Club, local students, and members of the Sturgis community gathered on March 10th, 2001 to scrape, sand, and paint the old church building next to the Pyramid Bar. Shortly after, the Museum was born. Gene and Nancy Flagler, owners of the church, determined that the rent should be a whopping $1.00 a month, helping to make the Museum's first and most critical year a little easier to manage financially.
The Sturgis Motorcycle Museum & Hall of Fame opened its doors to the public on June 1, 2001. Local and national collectors loaned the new Museum a selection of vintage and rare V-twin and metric motorcycles, offering visitors a glimpse into the magnificent world of two wheels.
After only a year in business, the City of Sturgis was so impressed with the Museum's progress that it offered the old Post Office on the corner of legendary Main Street and Junction Avenue as the Museum's new home. With financial support from the State of South Dakota and many other contributors, the Museum was able to open the doors on its present location in 2002.
Through the years, the Museum has continued to grow, opening its lower level in August, 2003. With several exhibit rooms and an increasingly impressive selection of unique motorcycles, the Sturgis Motorcycle Museum offers a world-class experience for visitors and has been listed as one of the '1,000 Places to See Before You Die' by author Patricia Schultz.
Today, the Museum is open year round, seven days a week. Summer months are the busiest as people flock to this motorcycle mecca, culminating in August during the famous Sturgis Motorcycle Rally. Motorcycles and exhibits are changed on a regular basis to offer repeat visitors something fresh each time they stop in.
Our Organization
The Sturgis Motorcycle Museum and Hall of Fame is an IRS designated 501(c)3 foundation and is governed by a Board of Directors and is operated by a staff managed by the Executive Director.
Board of Directors                                   Executive Management
Chris Lien, President                                    Myrick Robbins, Executive Director
Roger Haydock, Vice President                   Emma Garvin, Assistant Director
Vicki Werlinger, Secretary                            Darla Gunderson, Office Manager
Robin Baldwin, Treasurer
Mark Marshall, General Counsel
Bruce Eide
Dr. Craig Bailey
Tina Hogue
Lonnie Isam
Coe Meyer
Terry Rymer
Roger Schieman
Jason Sims
Keith Terry
Ron Waterland